Become A Teacher Quotes
Collection of top 35 famous quotes about Become A Teacher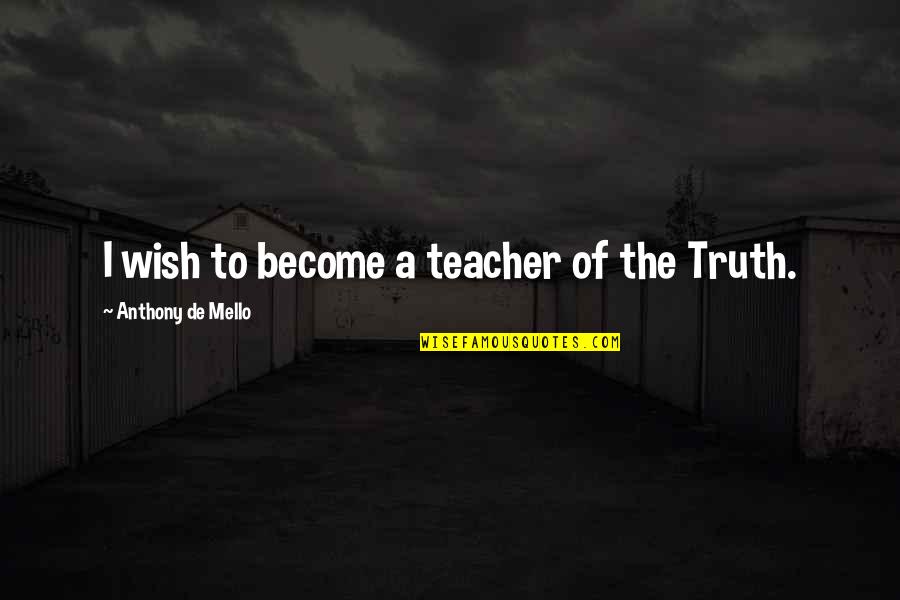 I wish to become a teacher of the Truth.
—
Anthony De Mello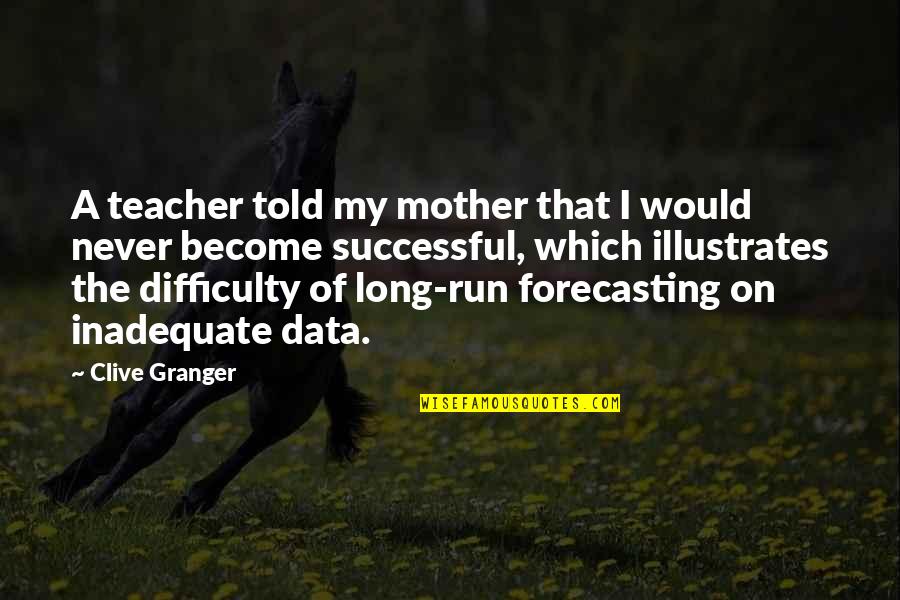 A teacher told my mother that I would never become successful, which illustrates the difficulty of long-run forecasting on inadequate data.
—
Clive Granger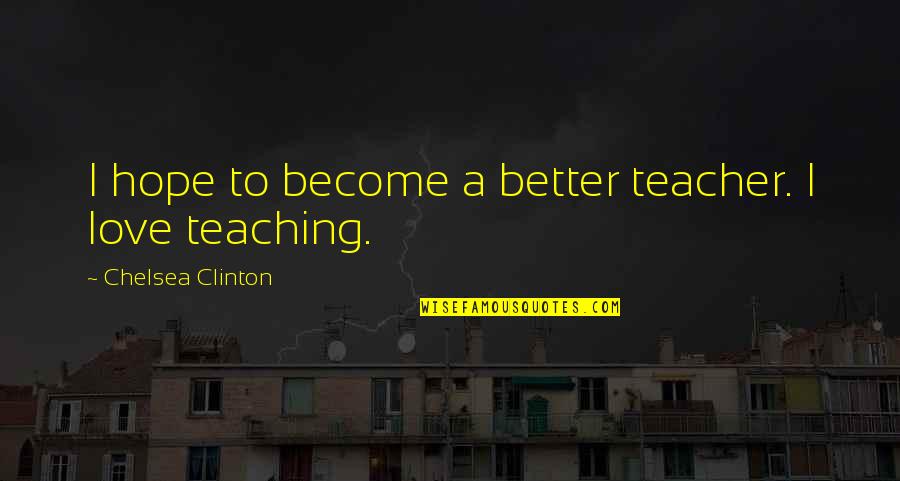 I hope to become a better teacher. I love teaching.
—
Chelsea Clinton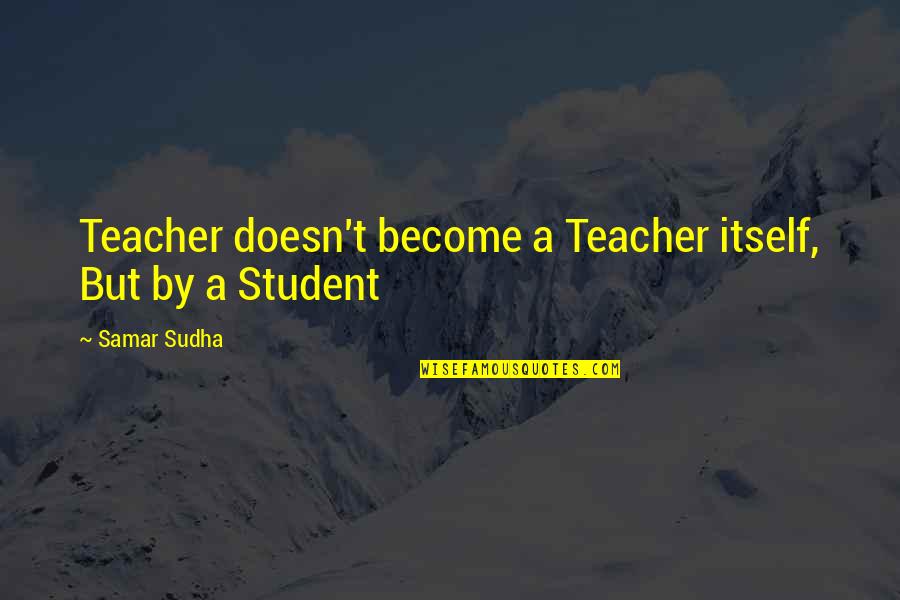 Teacher doesn't become a Teacher itself, But by a Student
—
Samar Sudha
If I can find the time to do it, I'll probably become a yoga teacher.
—
Nick Youngquest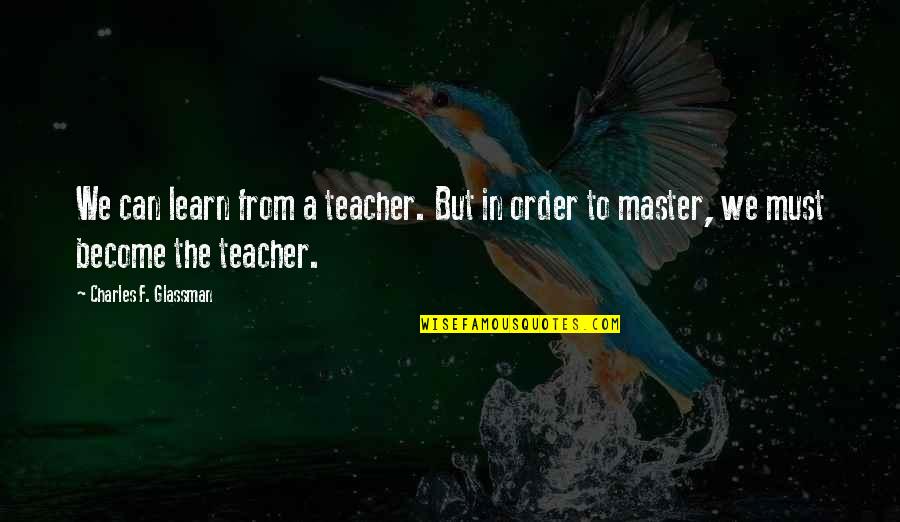 We can learn from a teacher. But in order to master, we must become the teacher. —
Charles F. Glassman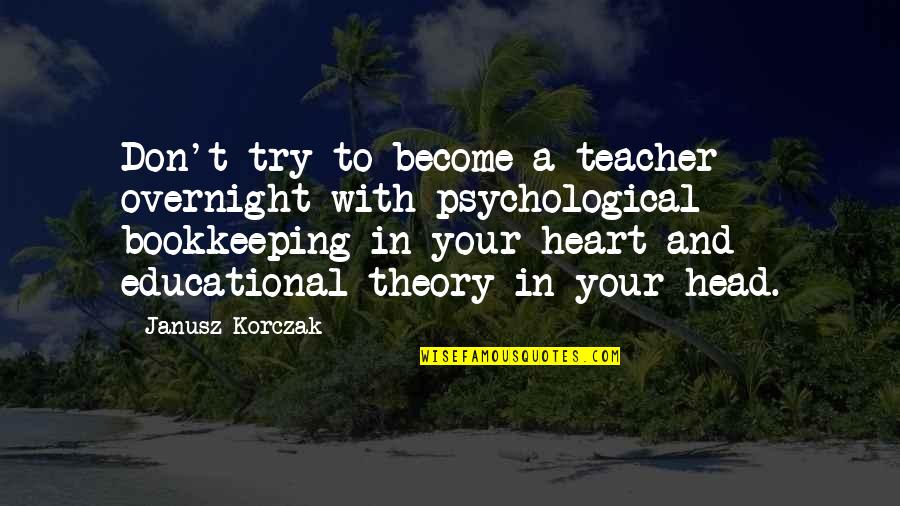 Don't try to
become a teacher
overnight with psychological bookkeeping in your heart and educational theory in your head. —
Janusz Korczak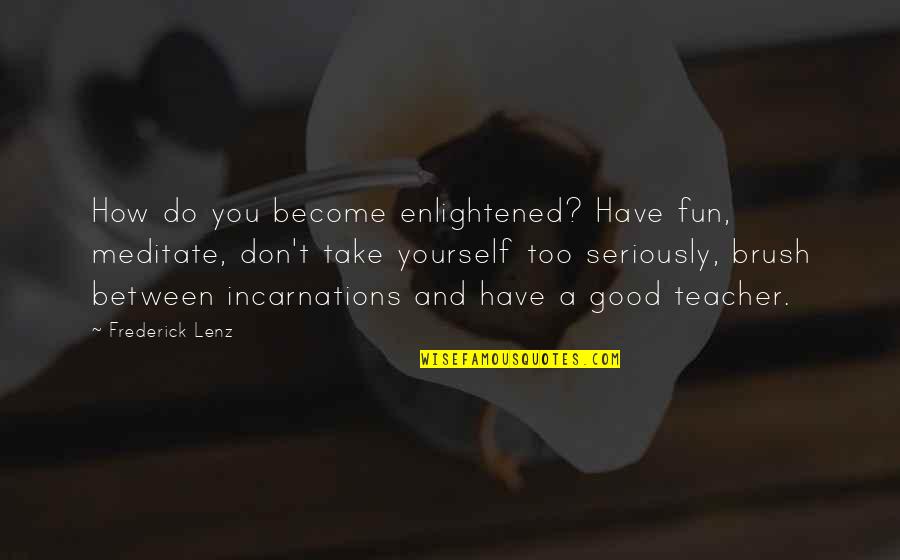 How do you become enlightened? Have fun, meditate, don't take yourself too seriously, brush between incarnations and have a good teacher. —
Frederick Lenz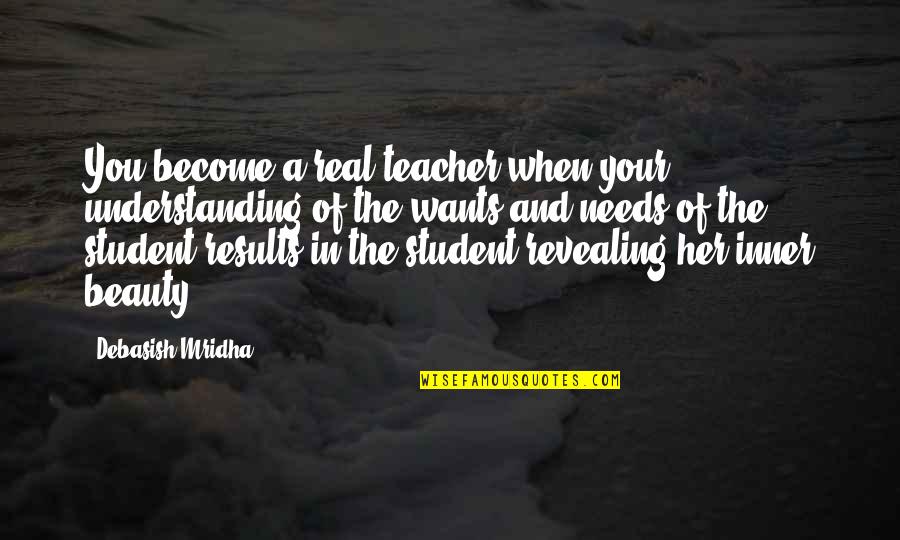 You become a real teacher when your understanding of the wants and needs of the student results in the student revealing her inner beauty. —
Debasish Mridha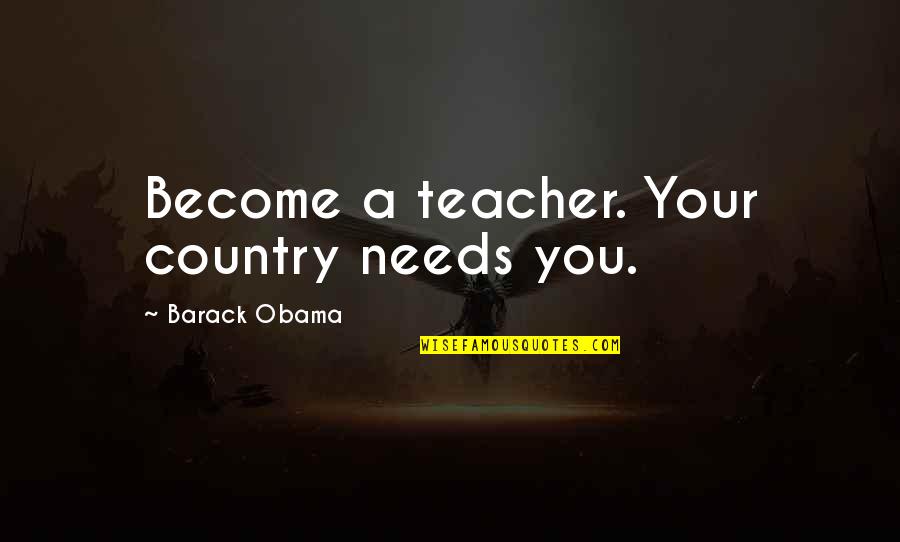 Become a teacher
. Your country needs you. —
Barack Obama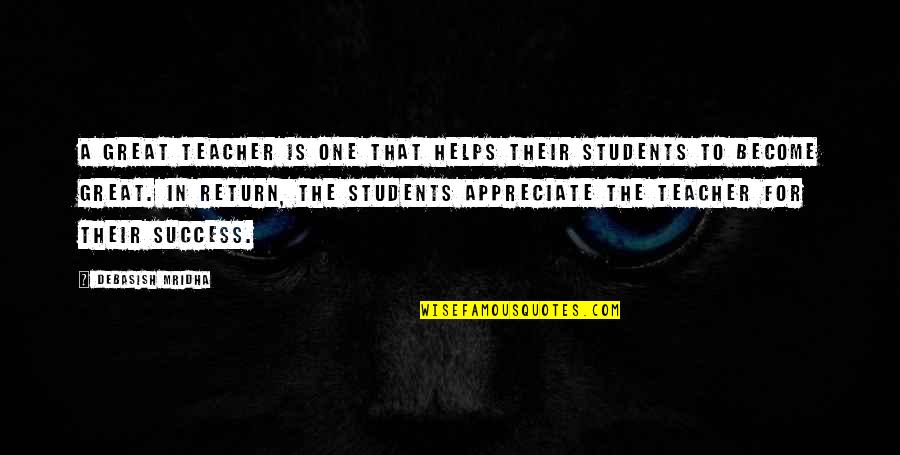 A great teacher is one that helps their students to become great. In return, the students appreciate the teacher for their success. —
Debasish Mridha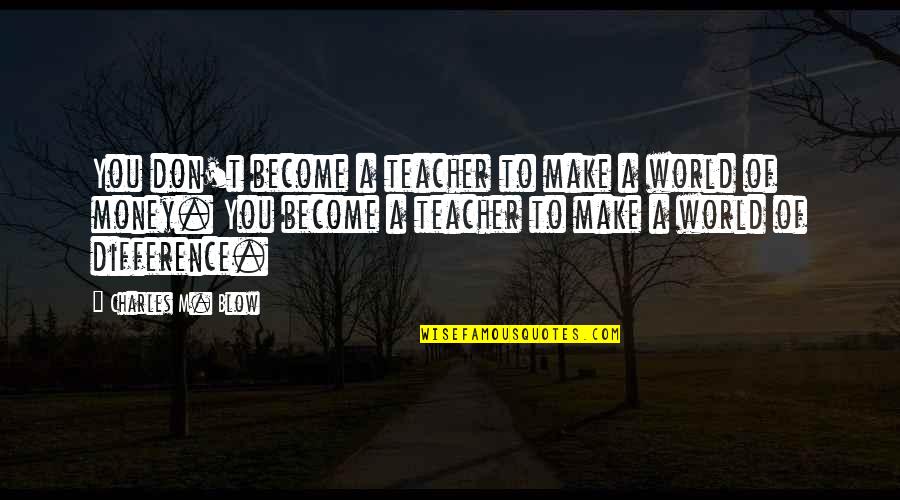 You don't
become a teacher
to make a world of money. You
become a teacher
to make a world of difference. —
Charles M. Blow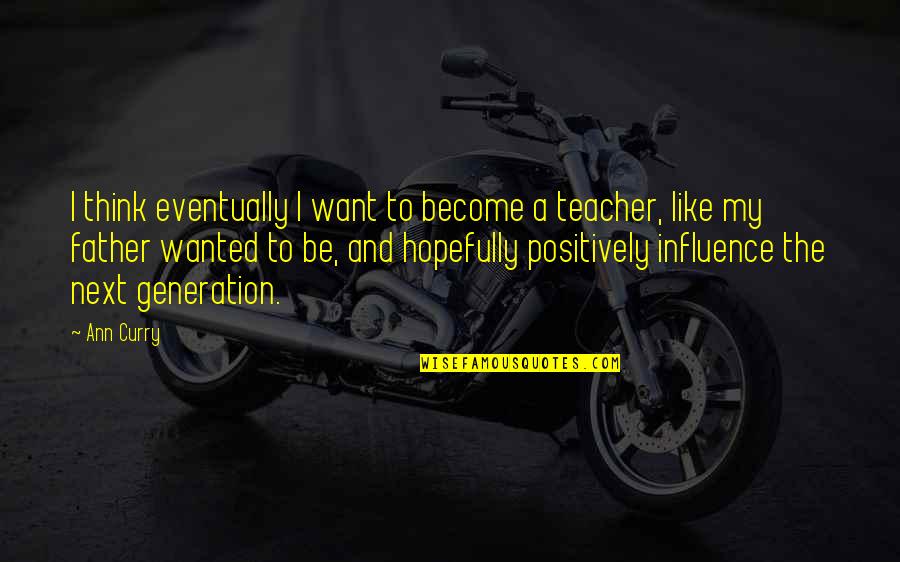 I think eventually I want to
become a teacher
, like my father wanted to be, and hopefully positively influence the next generation. —
Ann Curry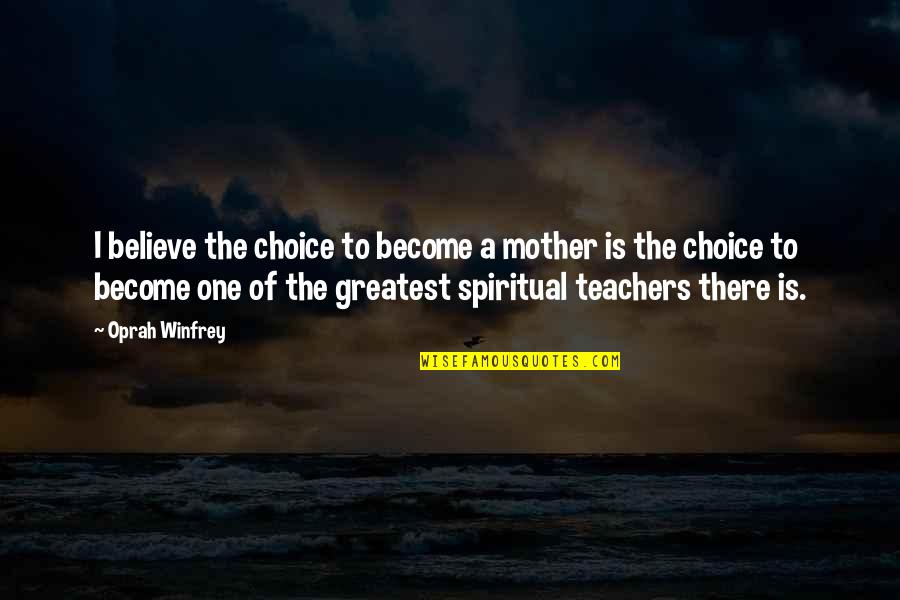 I believe the choice to become a mother is the choice to become one of the greatest spiritual teachers there is. —
Oprah Winfrey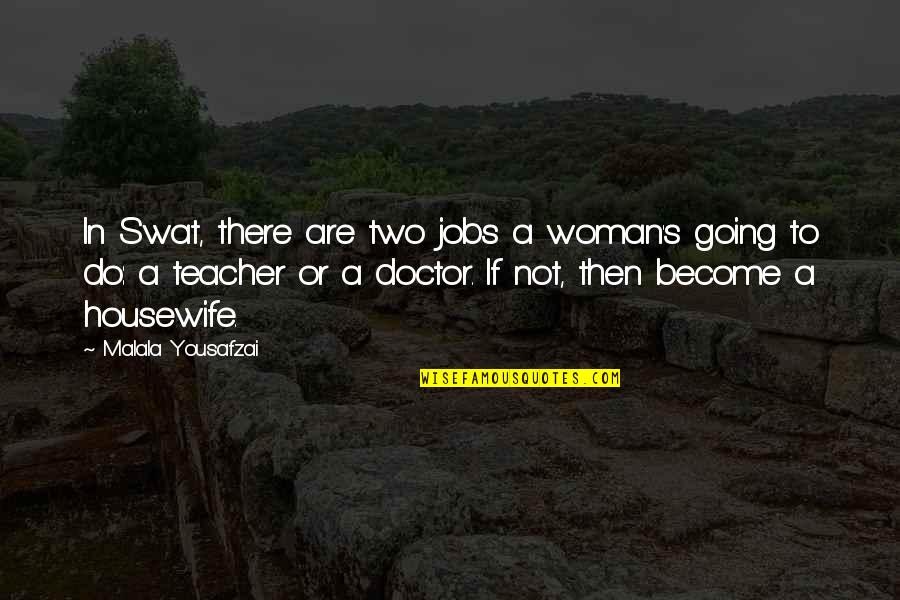 In Swat, there are two jobs a woman's going to do: a teacher or a doctor. If not, then become a housewife. —
Malala Yousafzai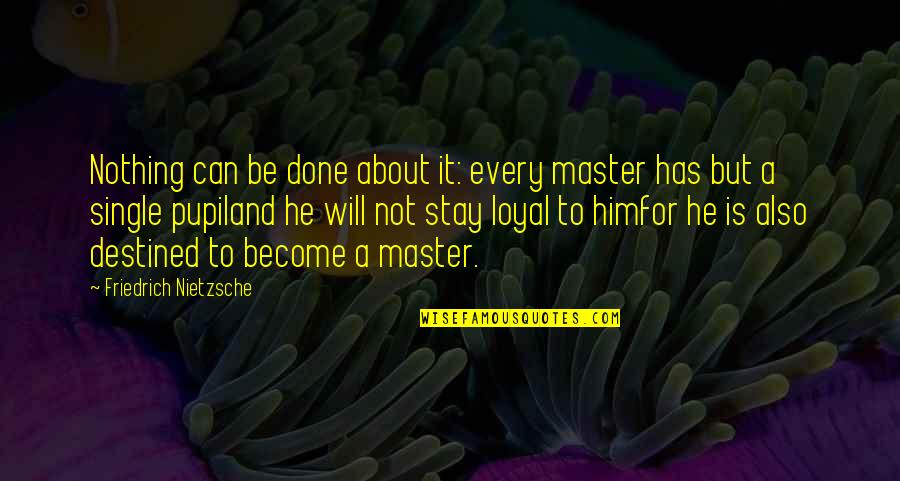 Nothing can be done about it: every master has but a single pupil
and he will not stay loyal to him
for he is also destined to become a master. —
Friedrich Nietzsche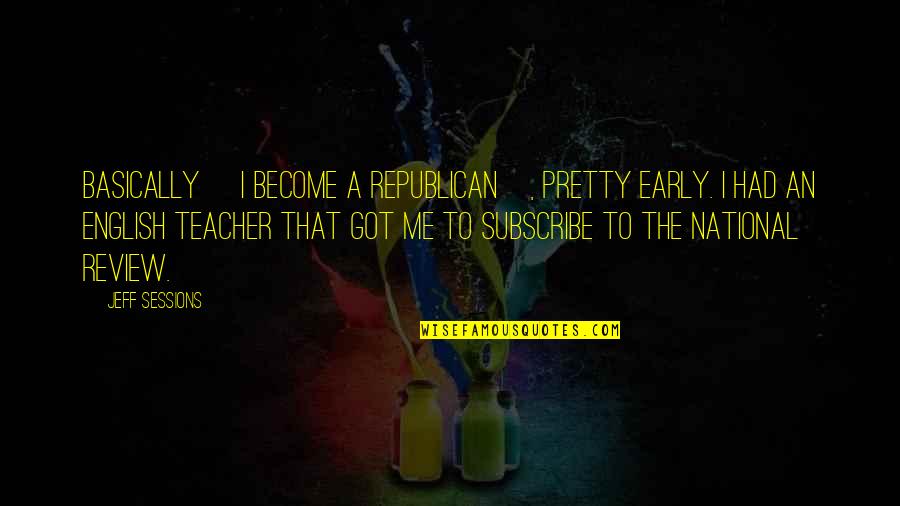 Basically [I become a Republican], pretty early. I had an English teacher that got me to subscribe to the National Review. —
Jeff Sessions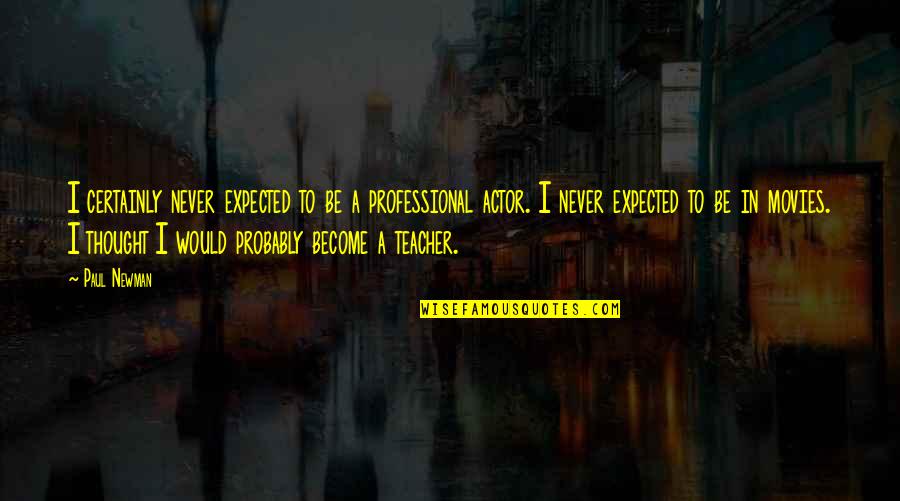 I certainly never expected to be a professional actor. I never expected to be in movies. I thought I would probably
become a teacher
. —
Paul Newman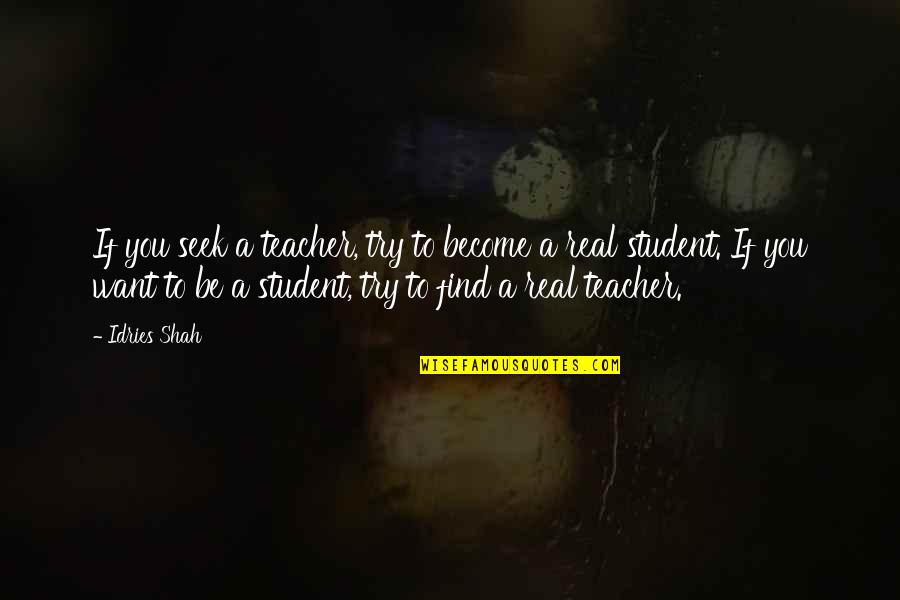 If you seek a teacher, try to become a real student. If you want to be a student, try to find a real teacher. —
Idries Shah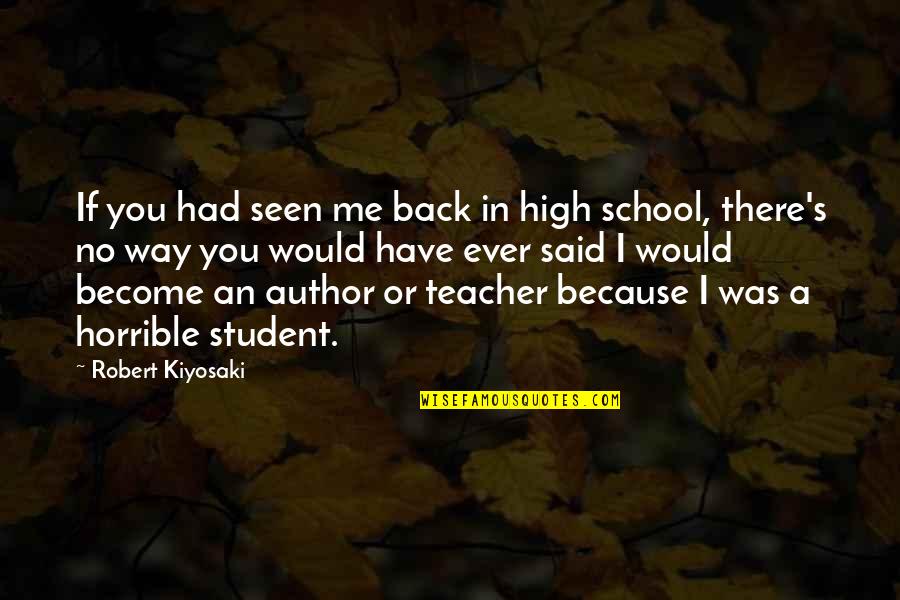 If you had seen me back in high school, there's no way you would have ever said I would become an author or teacher because I was a horrible student. —
Robert Kiyosaki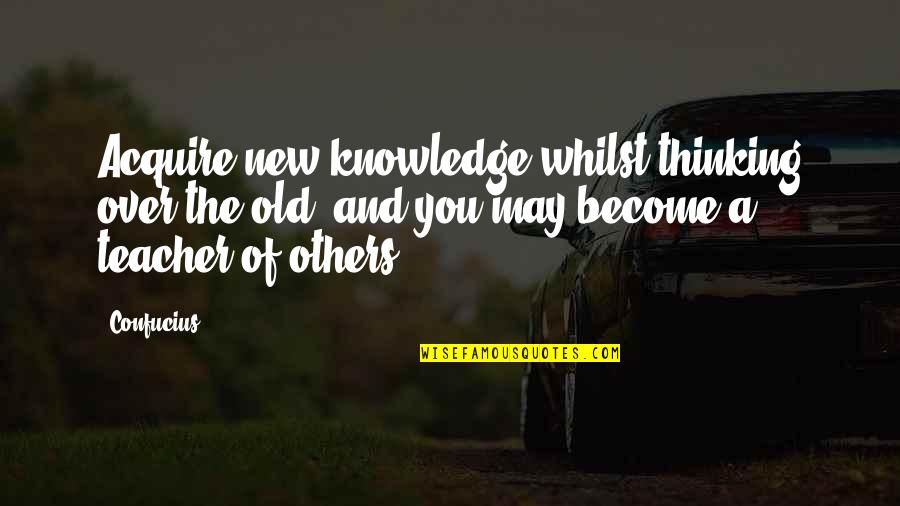 Acquire new knowledge whilst thinking over the old, and you may
become a teacher
of others. —
Confucius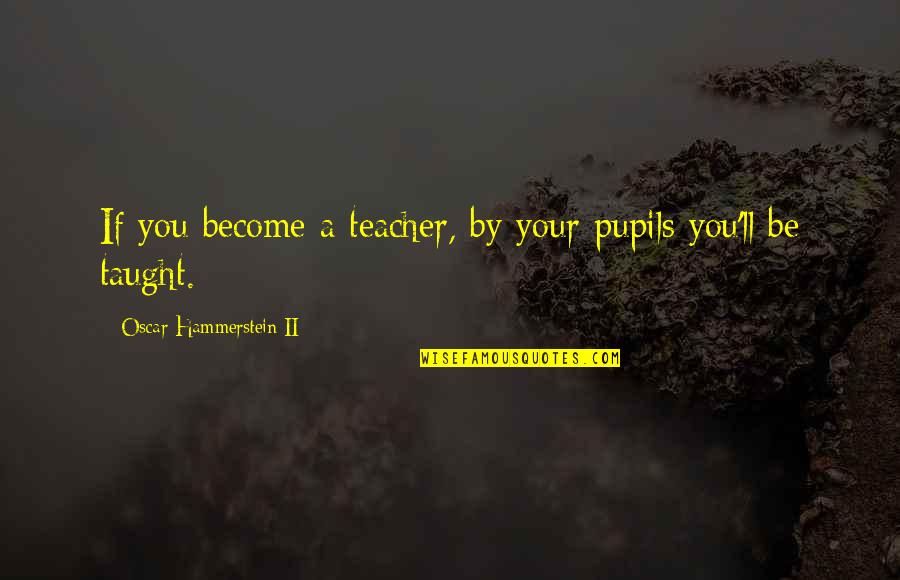 If you
become a teacher
, by your pupils you'll be taught. —
Oscar Hammerstein II
If I'd stayed at college I would have
become a teacher
. —
Syd Barrett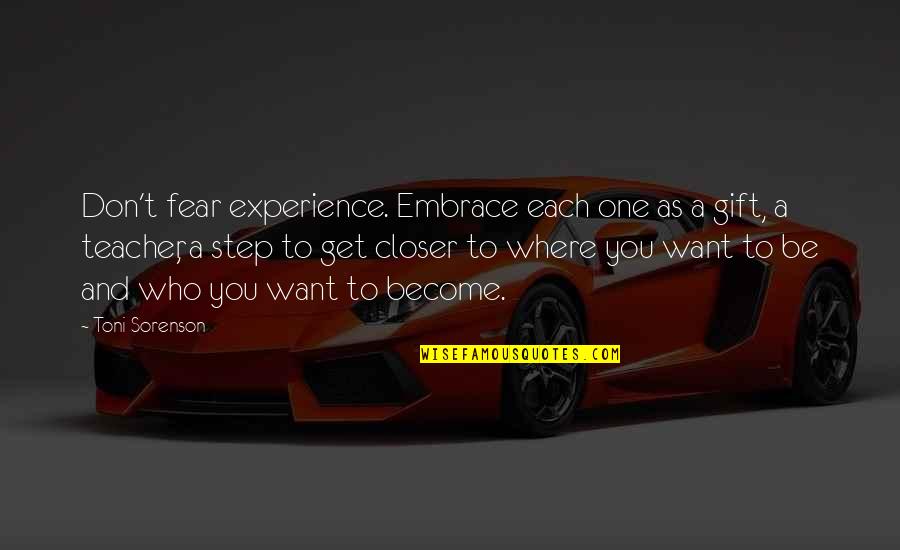 Don't fear experience. Embrace each one as a gift, a teacher, a step to get closer to where you want to be and who you want to become. —
Toni Sorenson
Speaking softly and slowly, and breathing through the vocal chords in a low voice, has become the mythical ideal voice for a yoga teacher. —
Gudjon Bergmann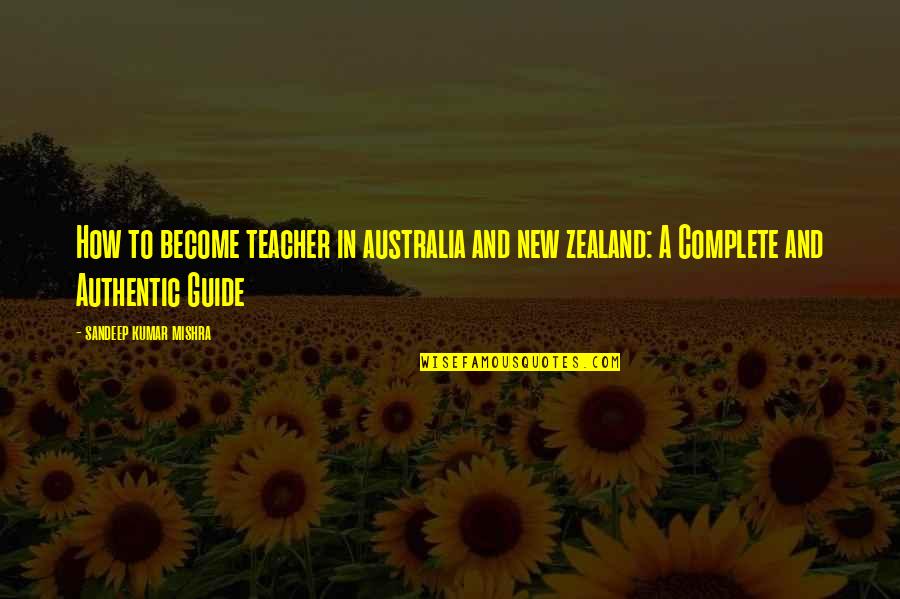 How to become teacher in australia and new zealand: A Complete and Authentic Guide —
Sandeep Kumar Mishra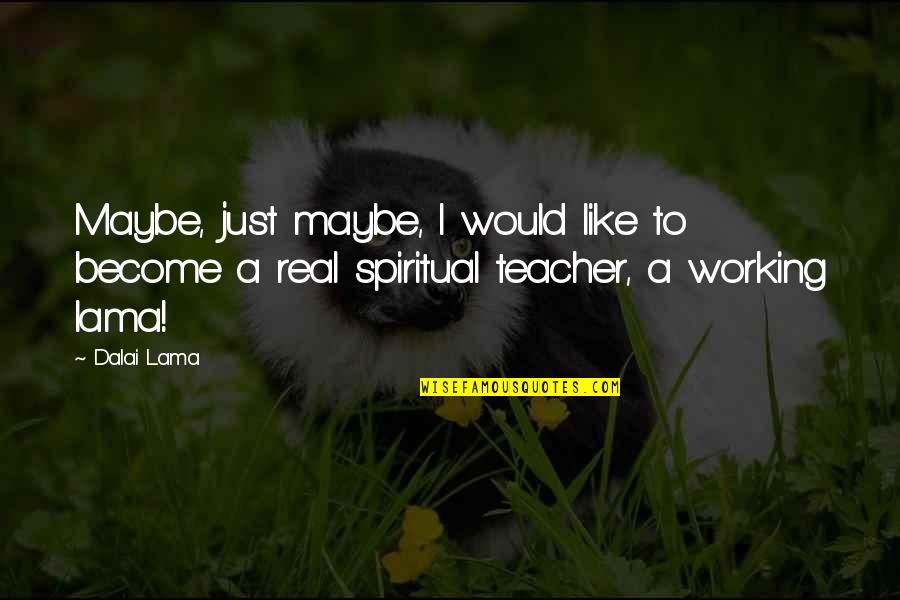 Maybe, just maybe, I would like to become a real spiritual teacher, a working lama! —
Dalai Lama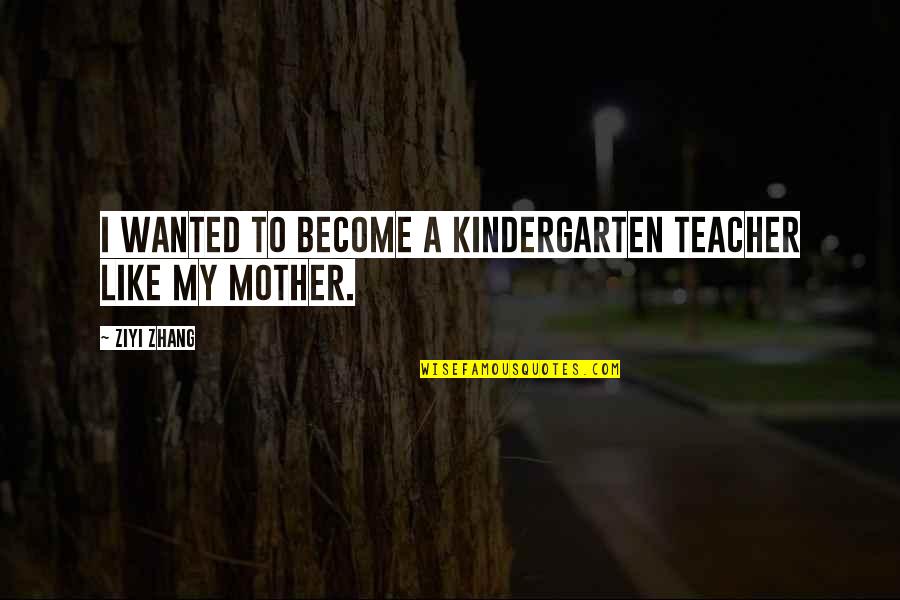 I wanted to become a kindergarten teacher like my mother. —
Ziyi Zhang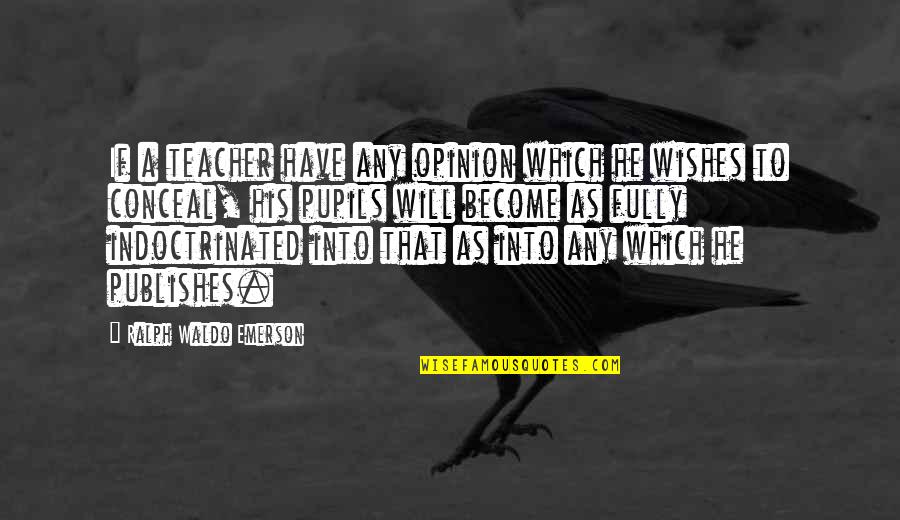 If a teacher have any opinion which he wishes to conceal, his pupils will become as fully indoctrinated into that as into any which he publishes. —
Ralph Waldo Emerson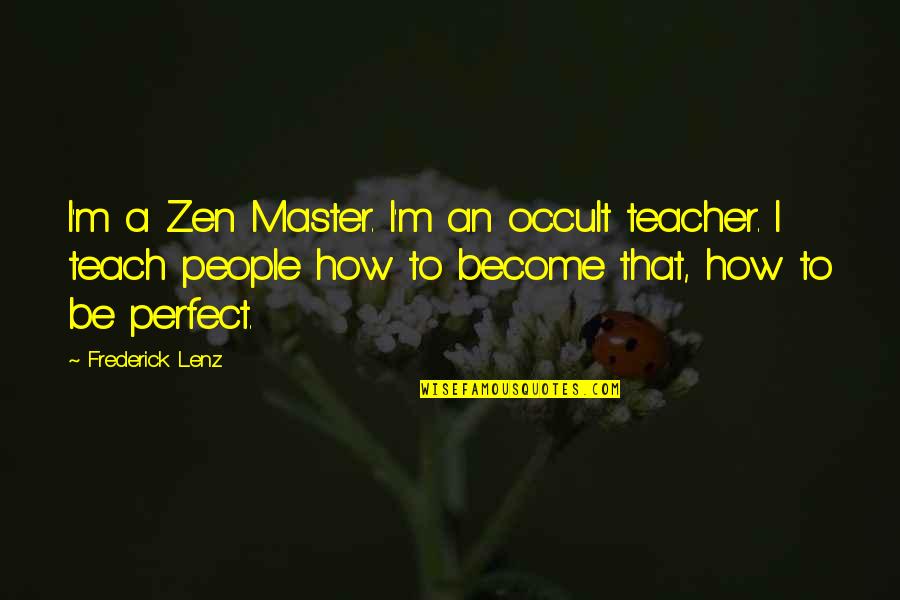 I'm a Zen Master. I'm an occult teacher. I teach people how to become that, how to be perfect. —
Frederick Lenz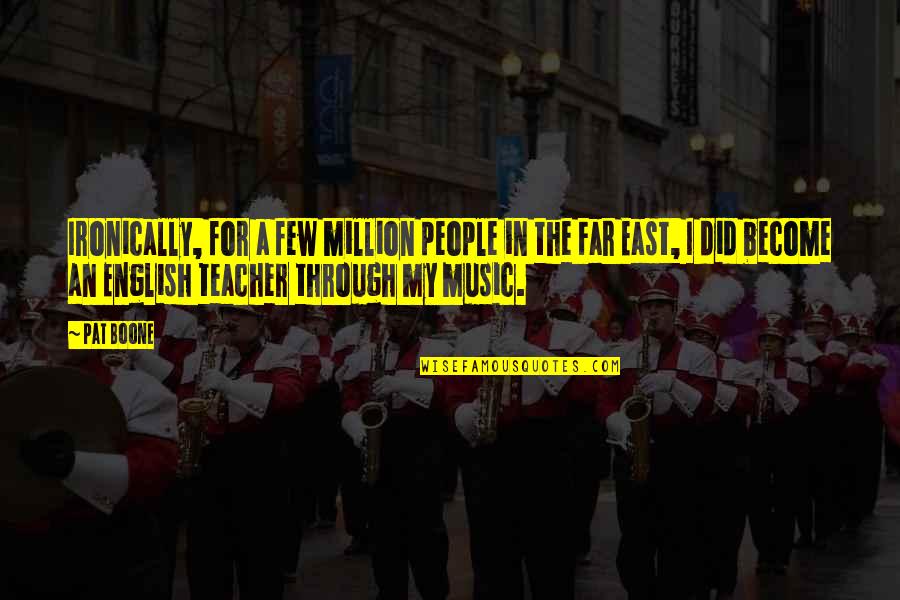 Ironically, for a few million people in the Far East, I did become an English teacher through my music. —
Pat Boone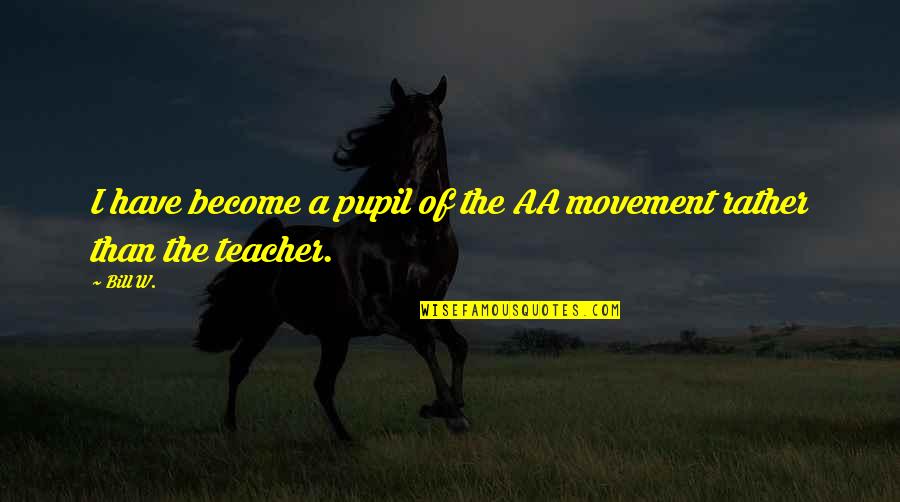 I have become a pupil of the AA movement rather than the teacher. —
Bill W.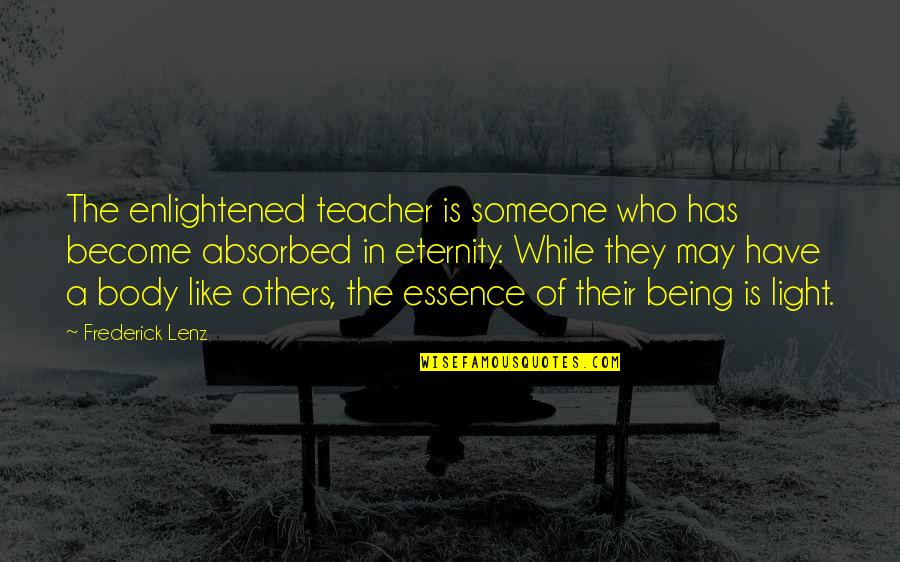 The enlightened teacher is someone who has become absorbed in eternity. While they may have a body like others, the essence of their being is light. —
Frederick Lenz