A Pretty Little Liars Quotes
Collection of top 25 famous quotes about A Pretty Little Liars
A Pretty Little Liars Quotes & Sayings
Happy to read and share the best inspirational A Pretty Little Liars quotes, sayings and quotations on Wise Famous Quotes.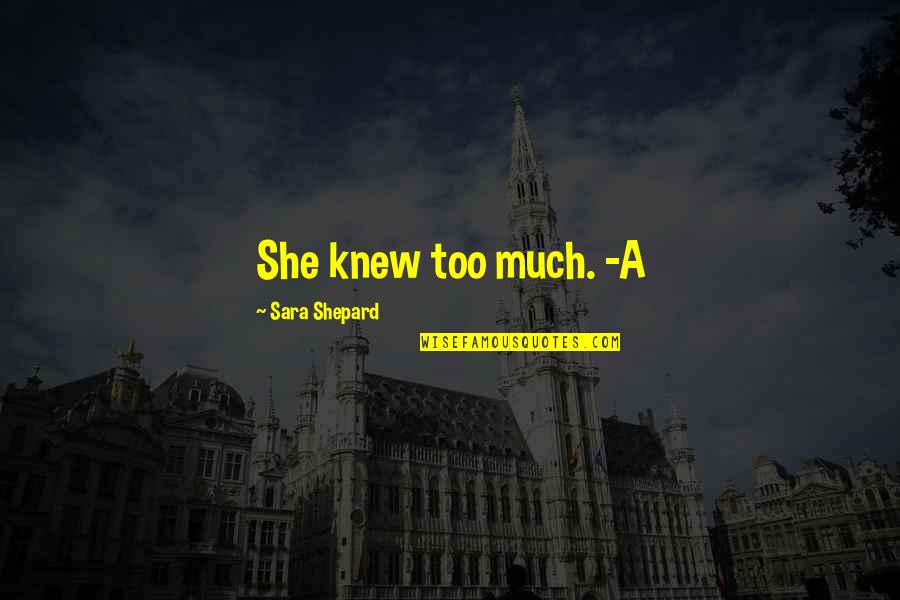 She knew too much. -A
—
Sara Shepard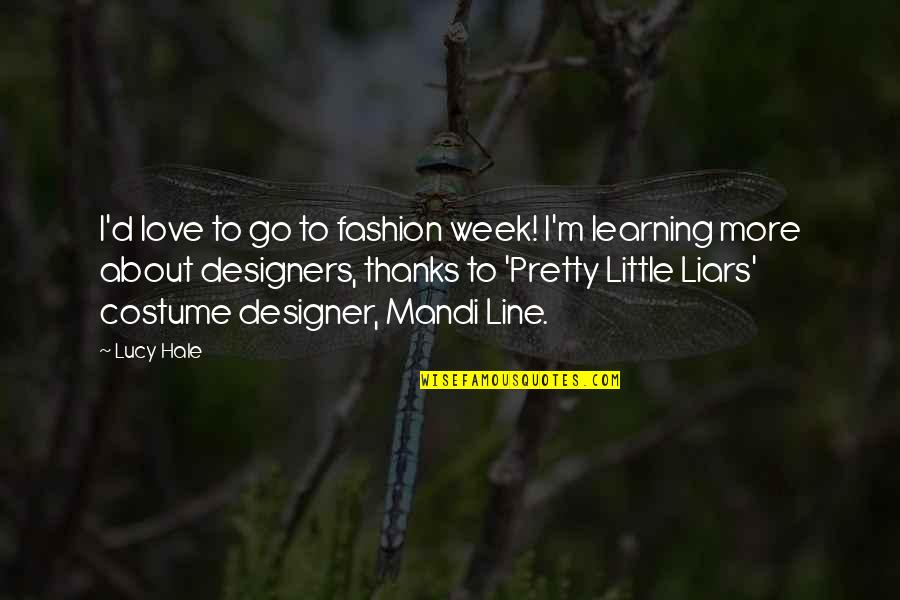 I'd love to go to fashion week! I'm learning more about designers, thanks to 'Pretty Little Liars' costume designer, Mandi Line.
—
Lucy Hale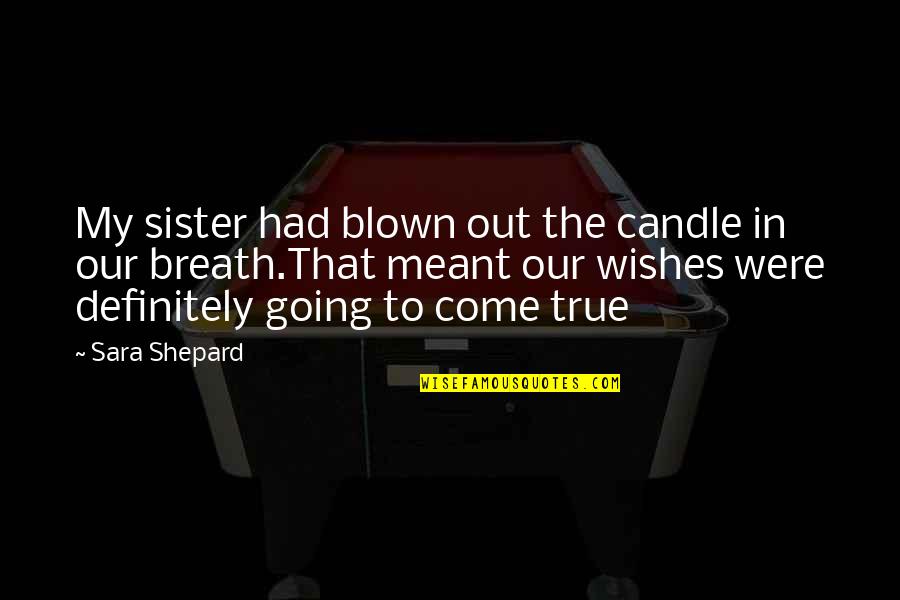 My sister had blown out the candle in our breath.That meant our wishes were definitely going to come true —
Sara Shepard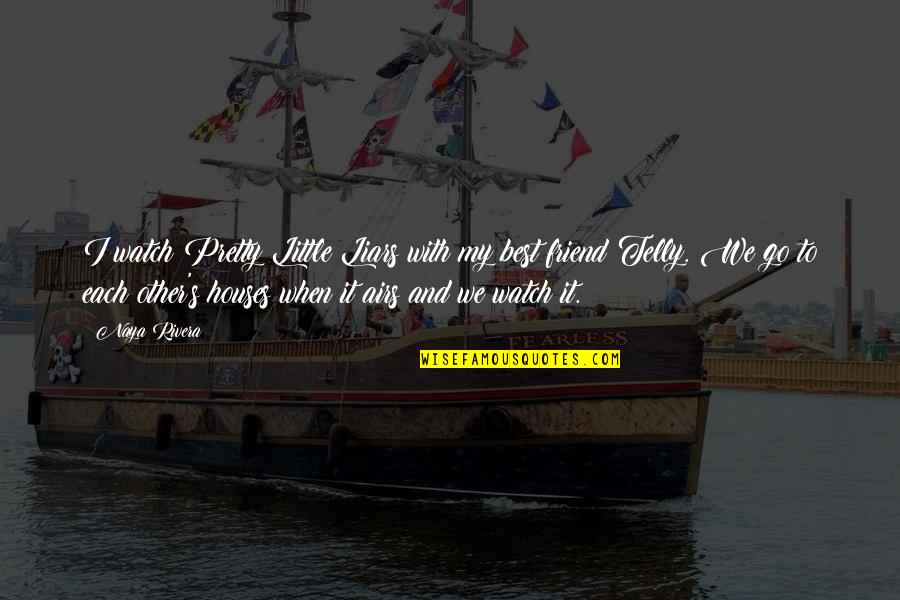 I watch Pretty Little Liars with my best friend Telly. We go to each other's houses when it airs and we watch it. —
Naya Rivera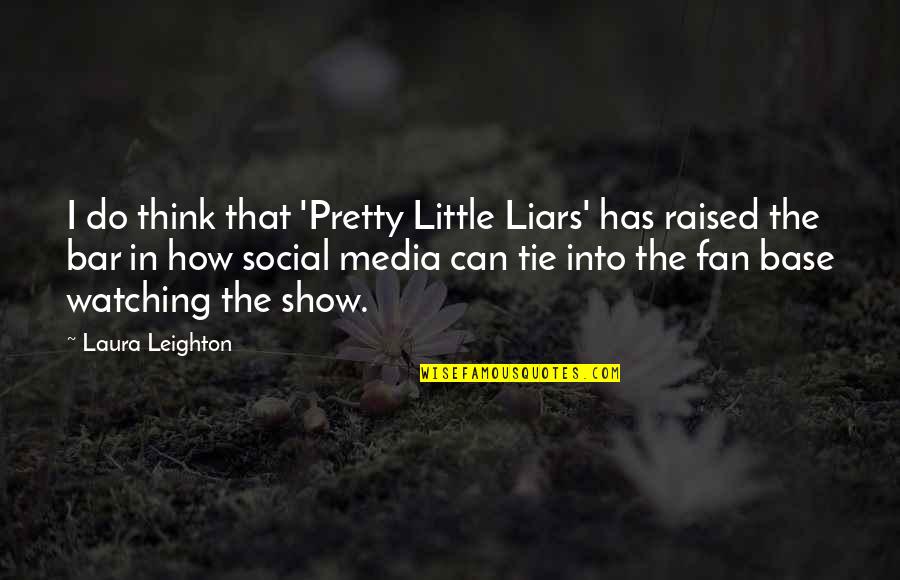 I do think that 'Pretty Little Liars' has raised the bar in how social media can tie into the fan base watching the show. —
Laura Leighton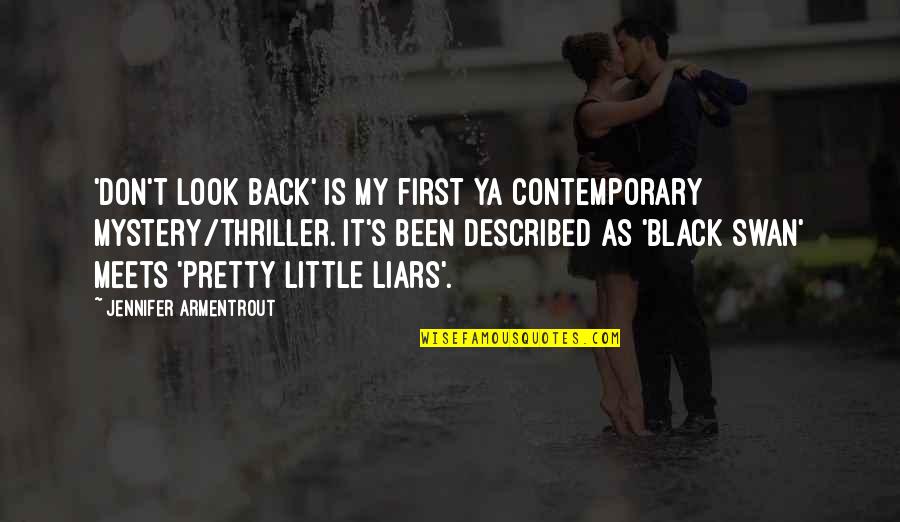 'Don't Look Back' is my first YA contemporary mystery/thriller. It's been described as 'Black Swan' meets 'Pretty Little Liars'. —
Jennifer Armentrout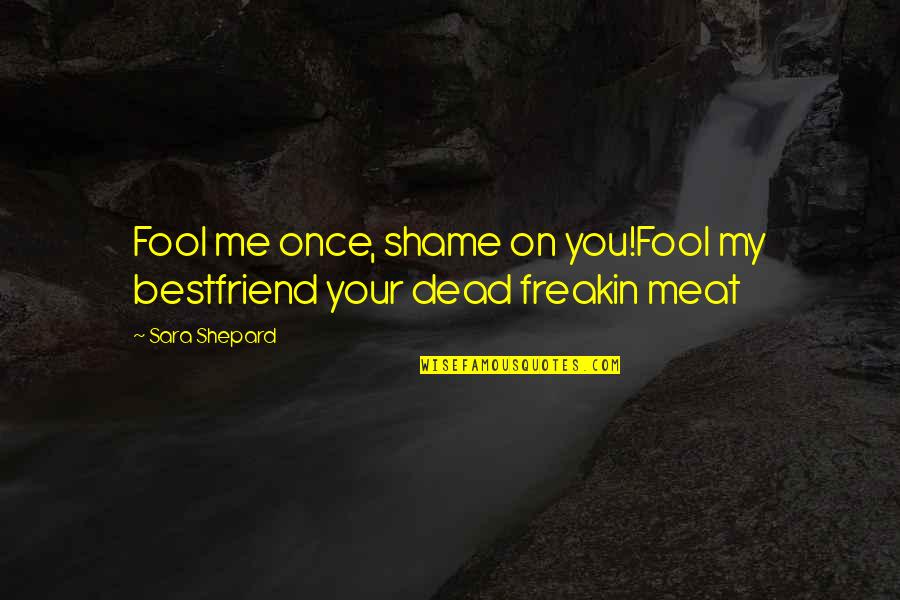 Fool me once,
shame on you!
Fool my bestfriend
your dead freakin meat —
Sara Shepard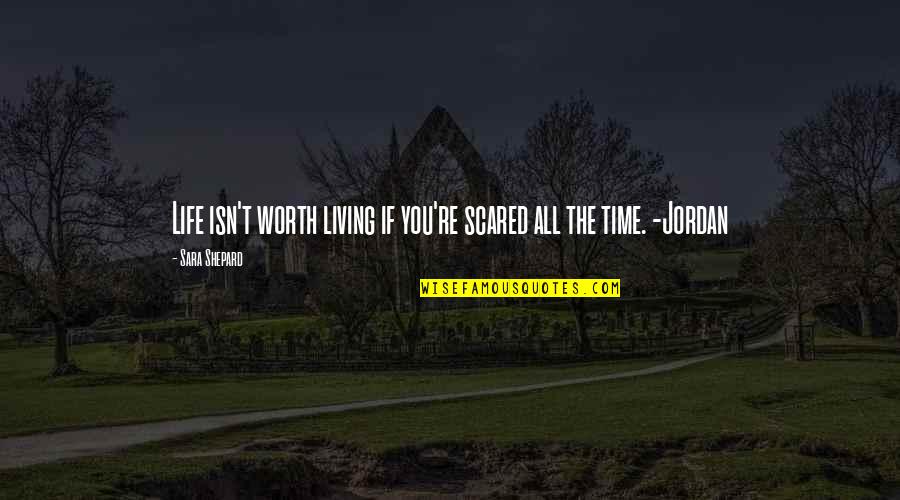 Life isn't worth living if you're scared all the time.
-Jordan —
Sara Shepard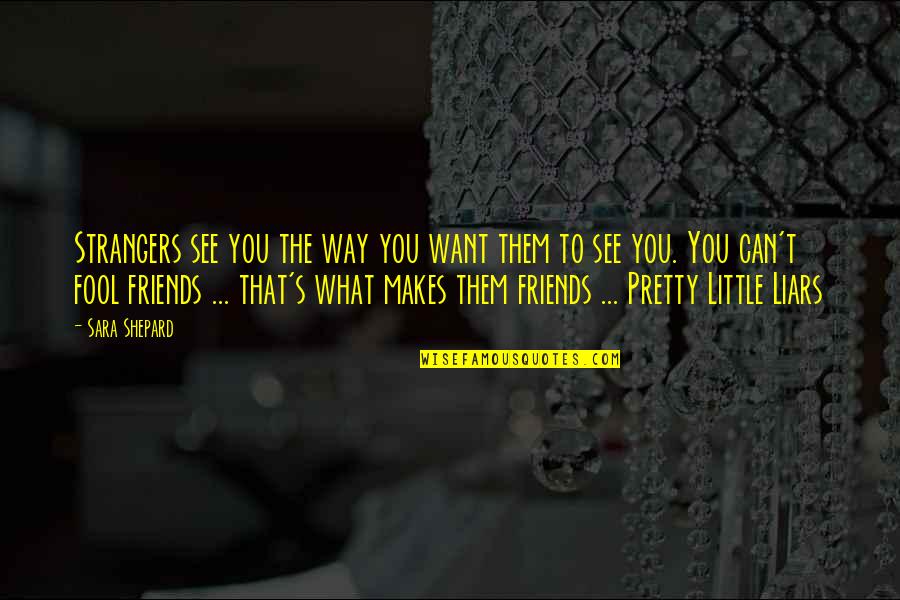 Strangers see you the way you want them to see you. You can't fool friends ... that's what makes them friends ...
Pretty Little Liars —
Sara Shepard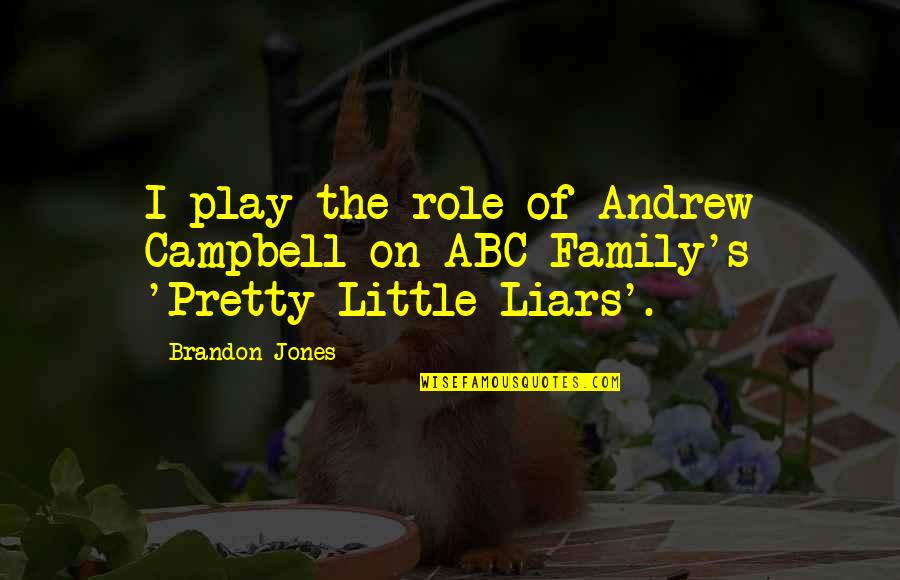 I play the role of Andrew Campbell on ABC Family's 'Pretty Little Liars'. —
Brandon Jones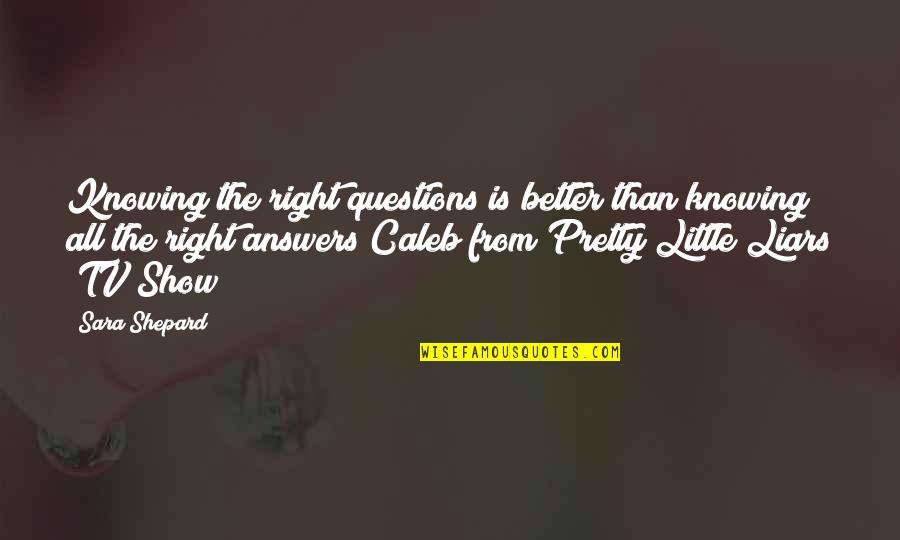 Knowing the right questions is better than knowing all the right answers Caleb from Pretty Little Liars (TV Show) —
Sara Shepard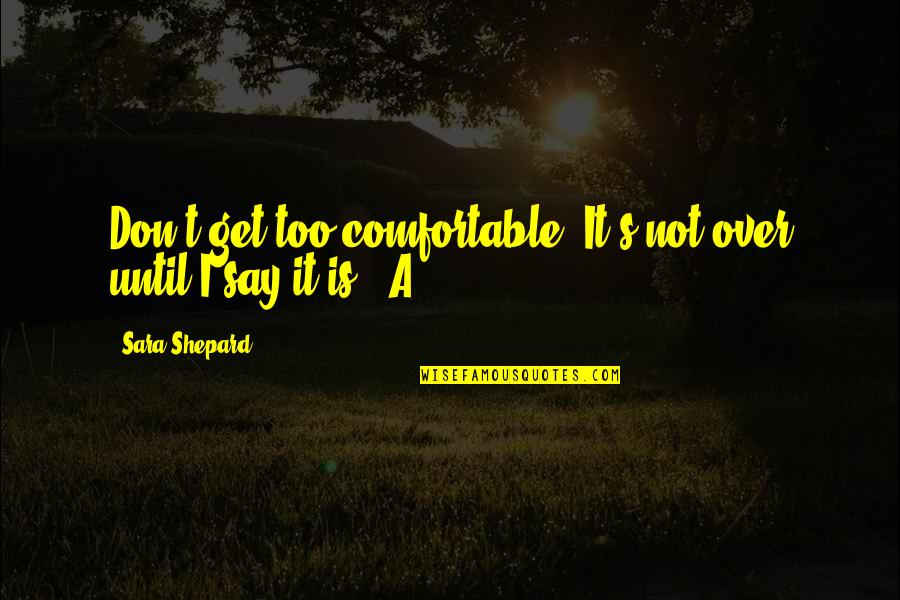 Don't get too comfortable. It's not over until I say it is. -A —
Sara Shepard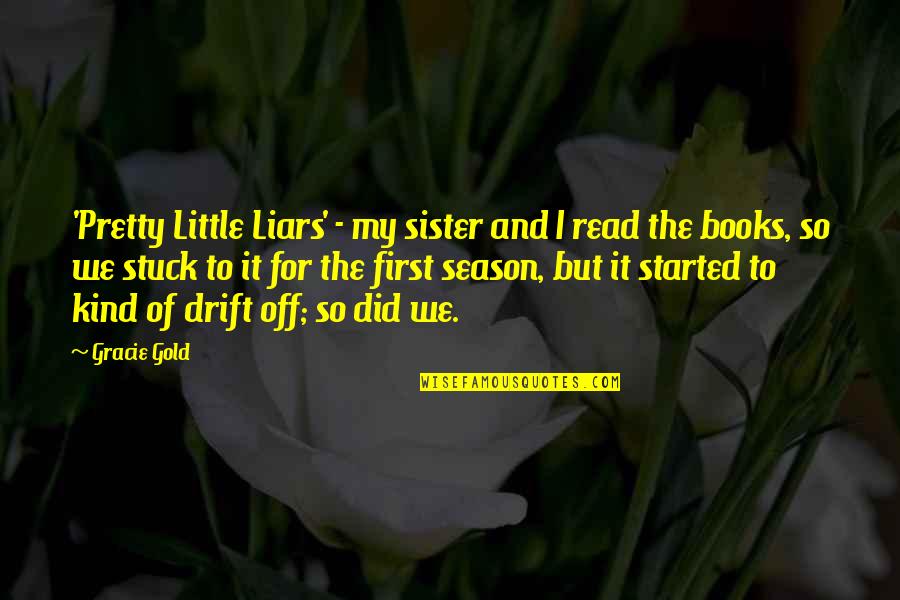 'Pretty Little Liars' - my sister and I read the books, so we stuck to it for the first season, but it started to kind of drift off; so did we. —
Gracie Gold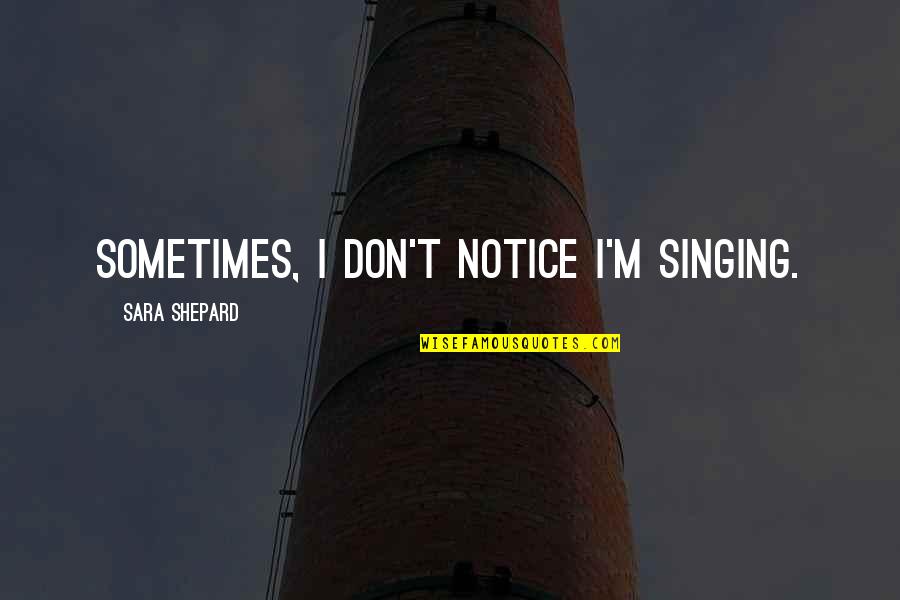 Sometimes, I don't notice I'm singing. —
Sara Shepard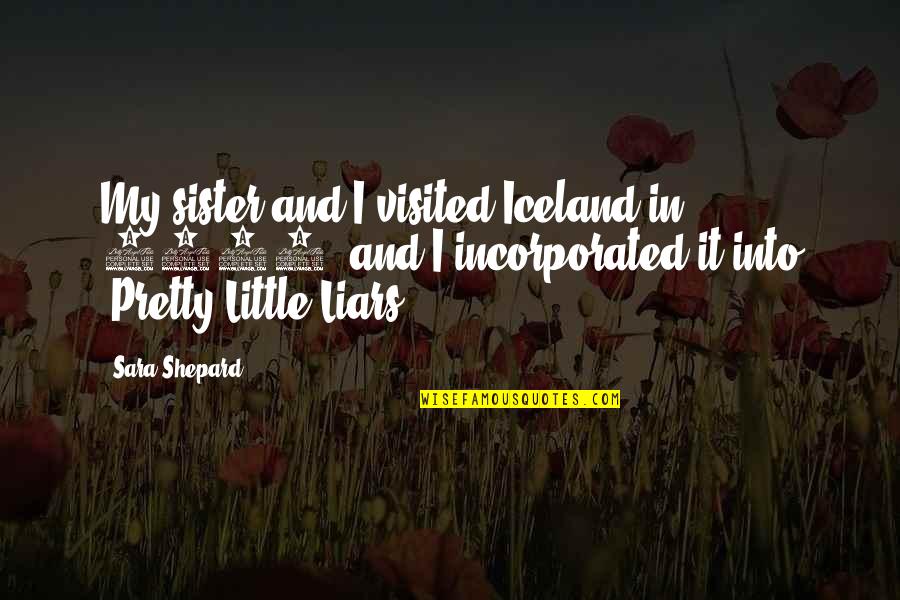 My sister and I visited Iceland in 2001, and I incorporated it into 'Pretty Little Liars.' —
Sara Shepard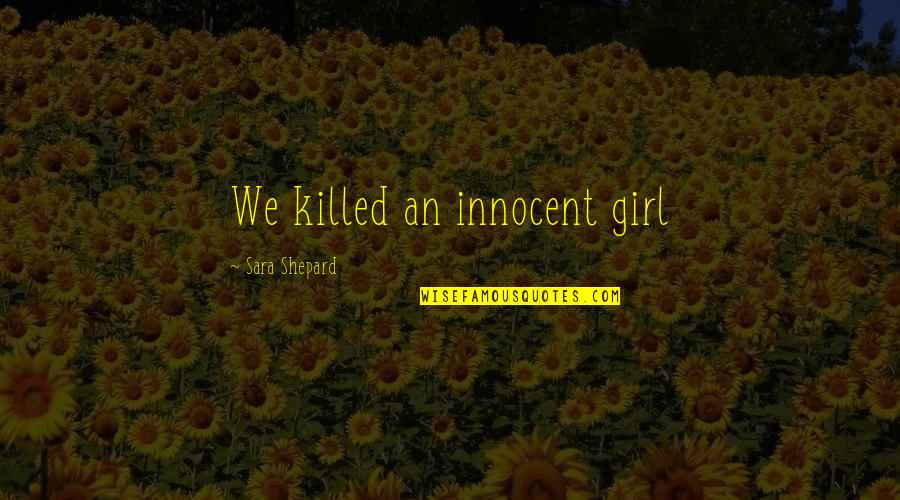 We killed an innocent girl —
Sara Shepard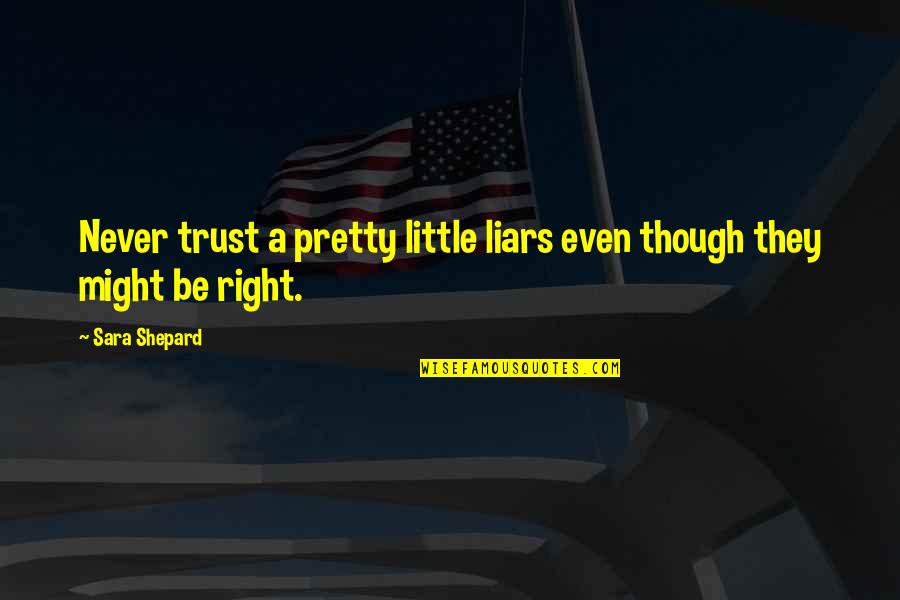 Never trust
a pretty little liars
even though they might be right. —
Sara Shepard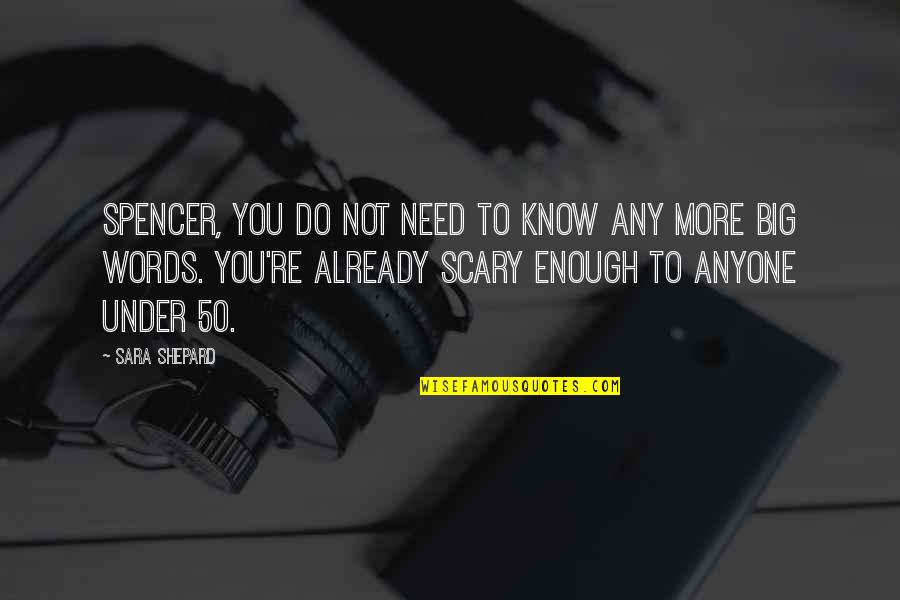 Spencer, you do not need to know any more big words. You're already scary enough to anyone under 50. —
Sara Shepard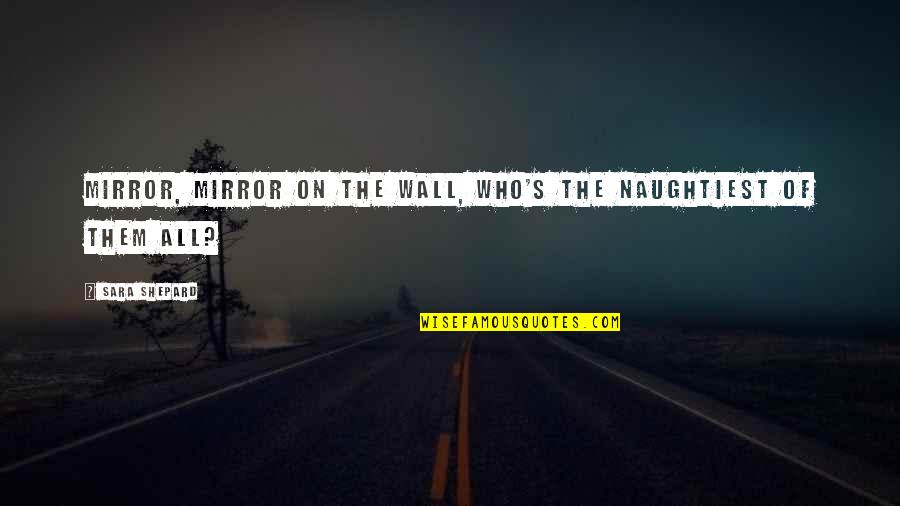 Mirror, mirror on the wall, who's the naughtiest of them all? —
Sara Shepard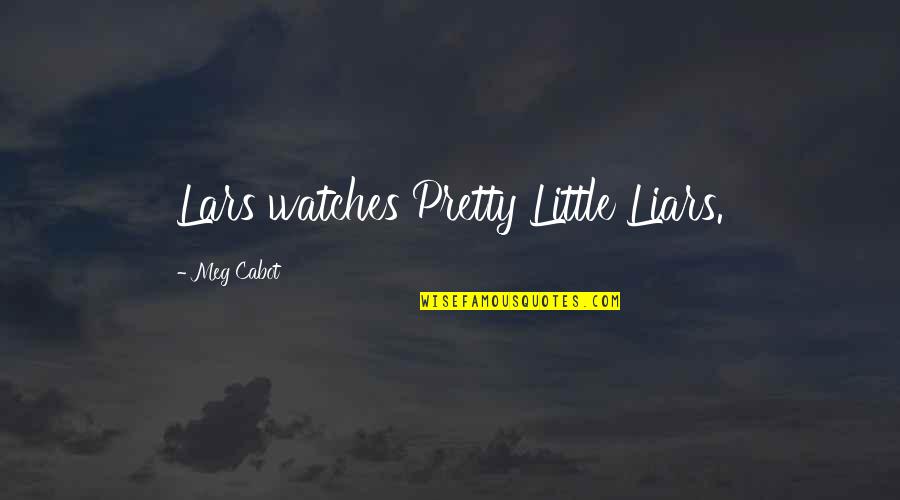 Lars watches Pretty Little Liars. —
Meg Cabot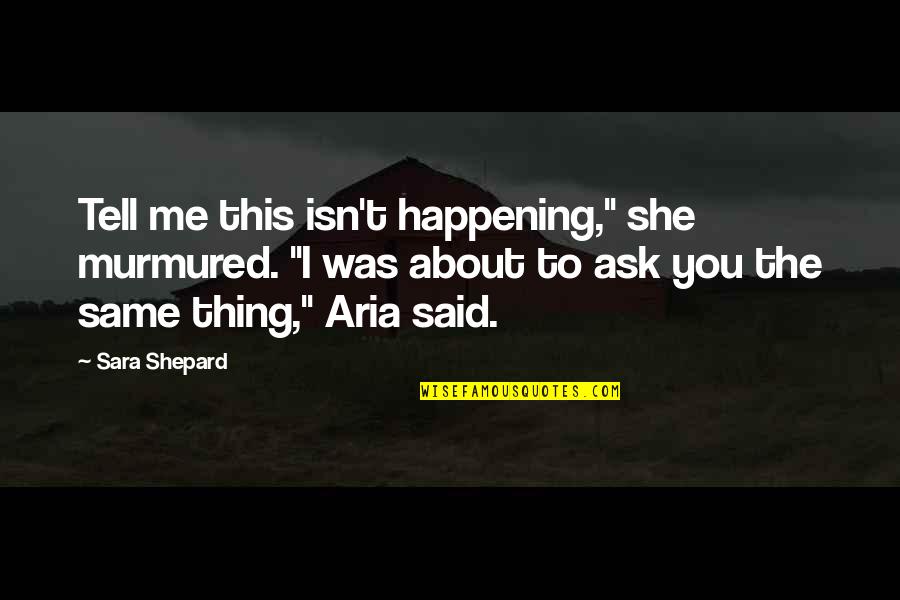 Tell me this isn't happening," she murmured. "I was about to ask you the same thing," Aria said. —
Sara Shepard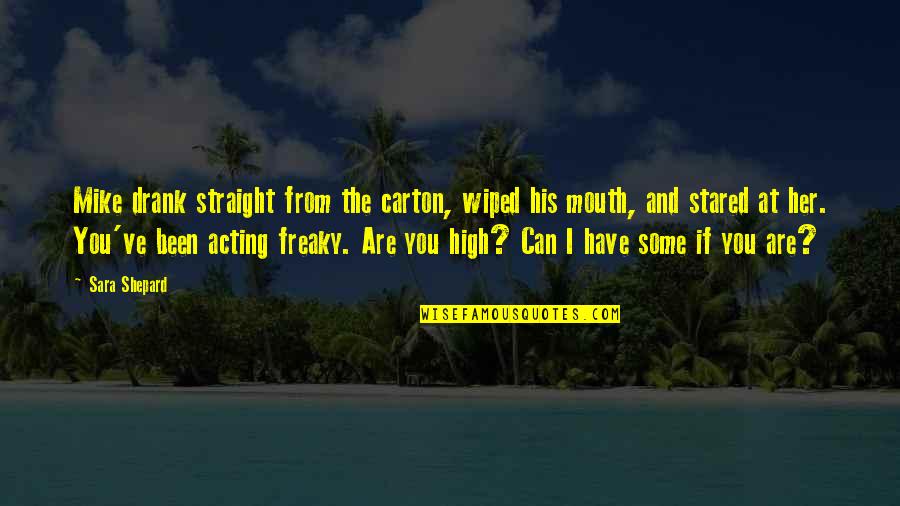 Mike drank straight from the carton, wiped his mouth, and stared at her. You've been acting freaky. Are you high? Can I have some if you are? —
Sara Shepard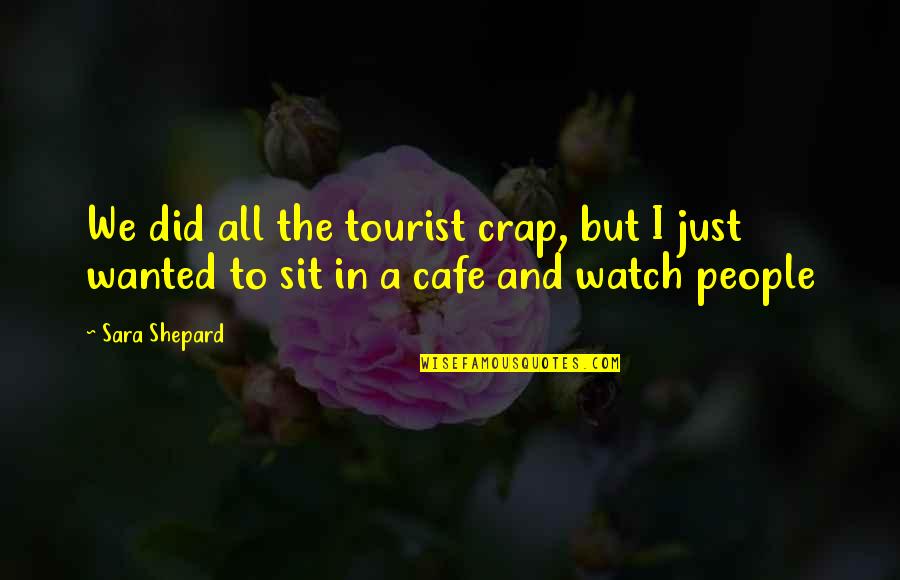 We did all the tourist crap, but I just wanted to sit in a cafe and watch people —
Sara Shepard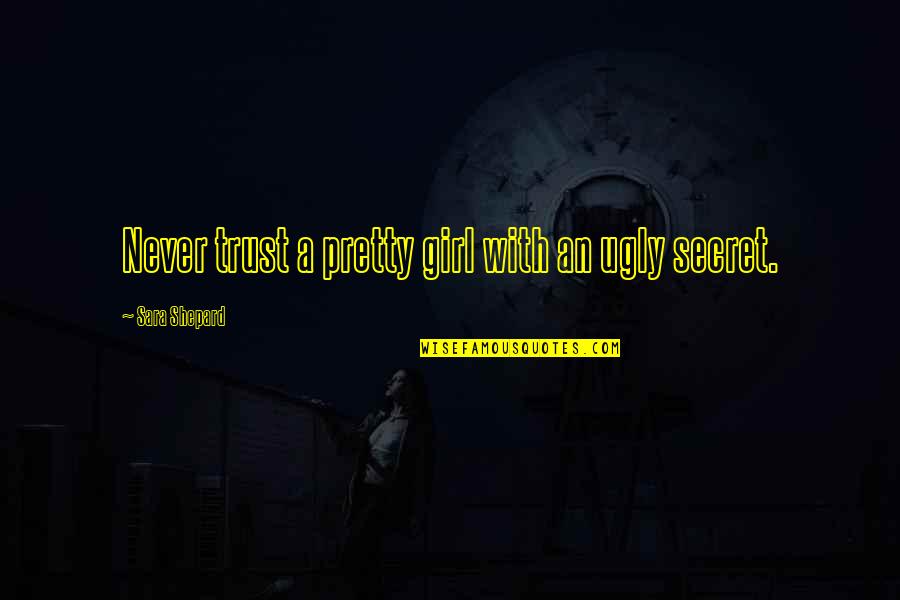 Never trust a pretty girl with an ugly secret. —
Sara Shepard