What The Eye Sees Quotes
Collection of top 33 famous quotes about What The Eye Sees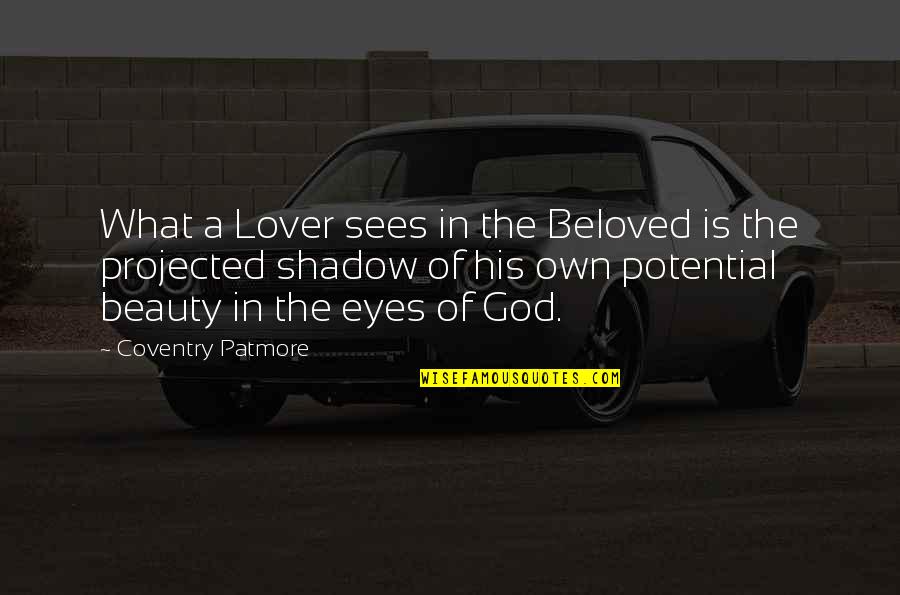 What a Lover sees in the Beloved is the projected shadow of his own potential beauty in the eyes of God.
—
Coventry Patmore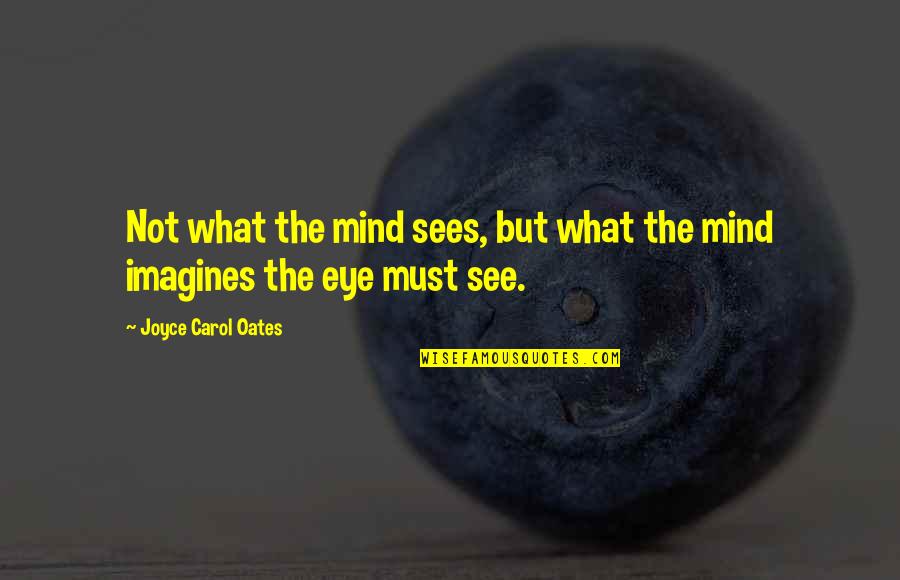 Not what the mind sees, but what the mind imagines the eye must see.
—
Joyce Carol Oates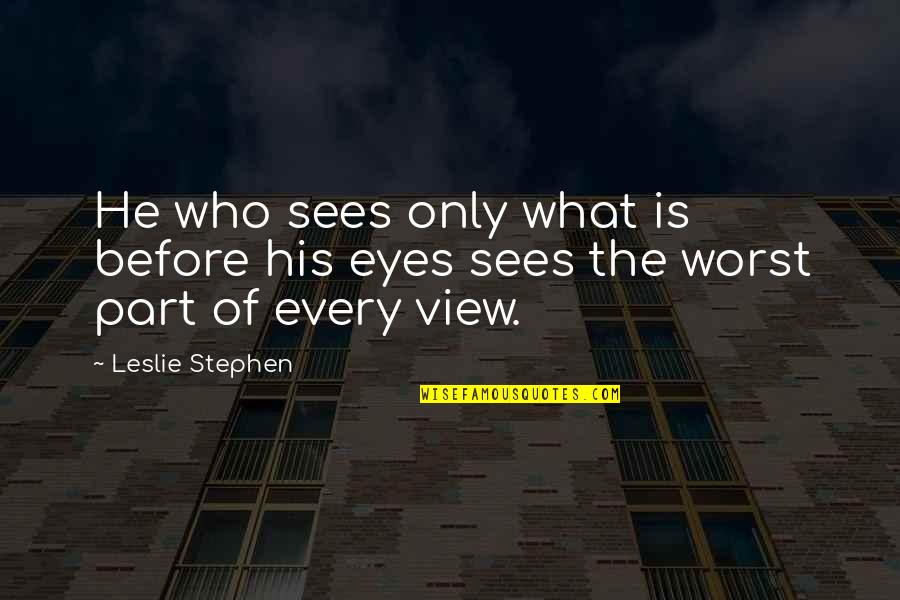 He who sees only what is before his eyes sees the worst part of every view.
—
Leslie Stephen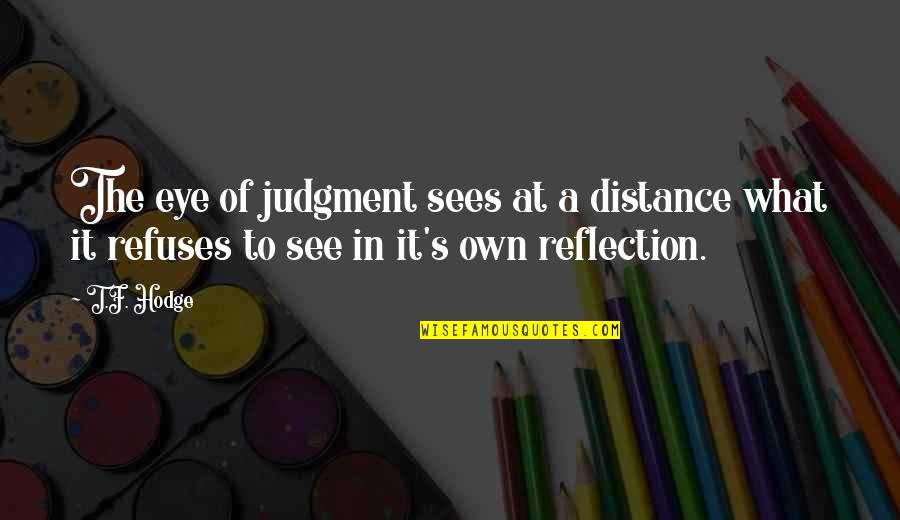 The eye of judgment sees at a distance what it refuses to see in it's own reflection.
—
T.F. Hodge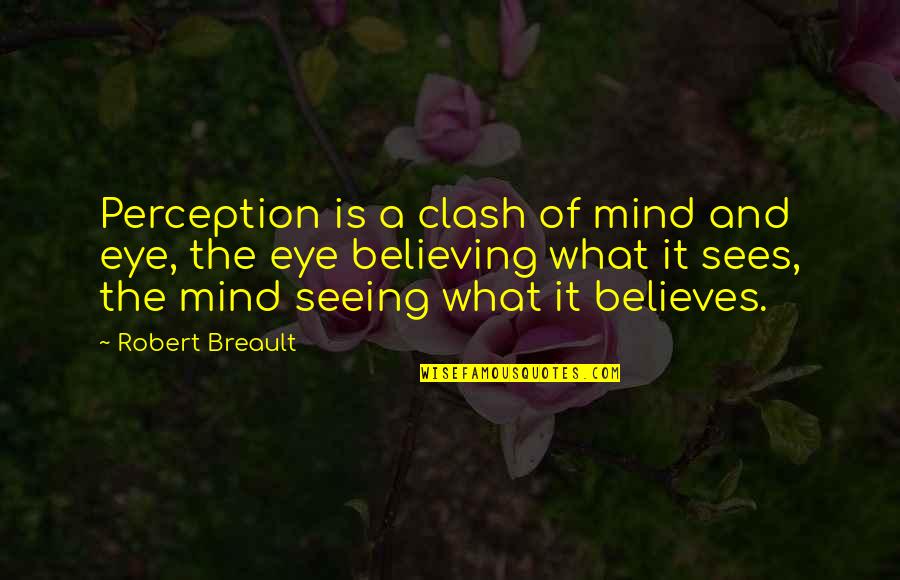 Perception is a clash of mind and eye, the eye believing what it sees, the mind seeing what it believes.
—
Robert Breault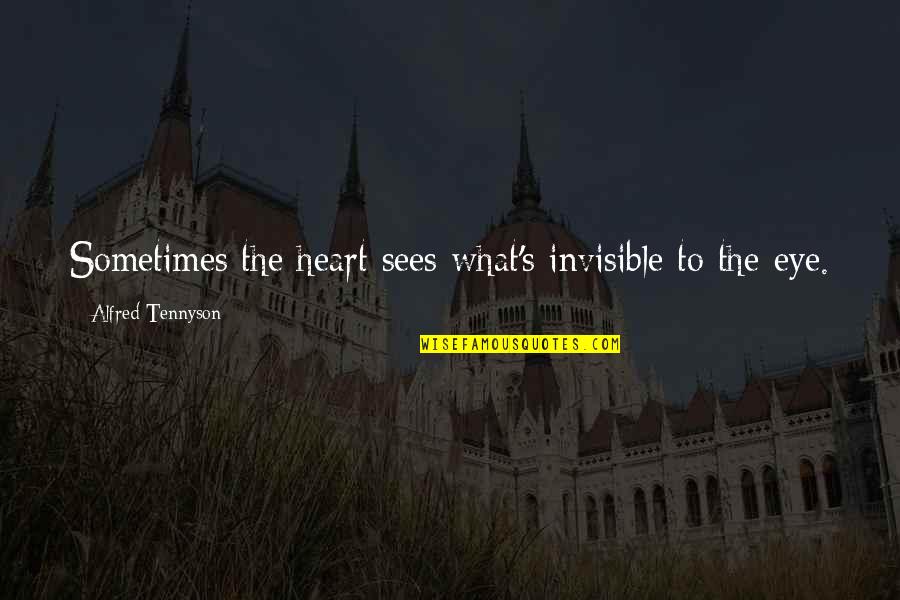 Sometimes the heart sees what's invisible to the eye.
—
Alfred Tennyson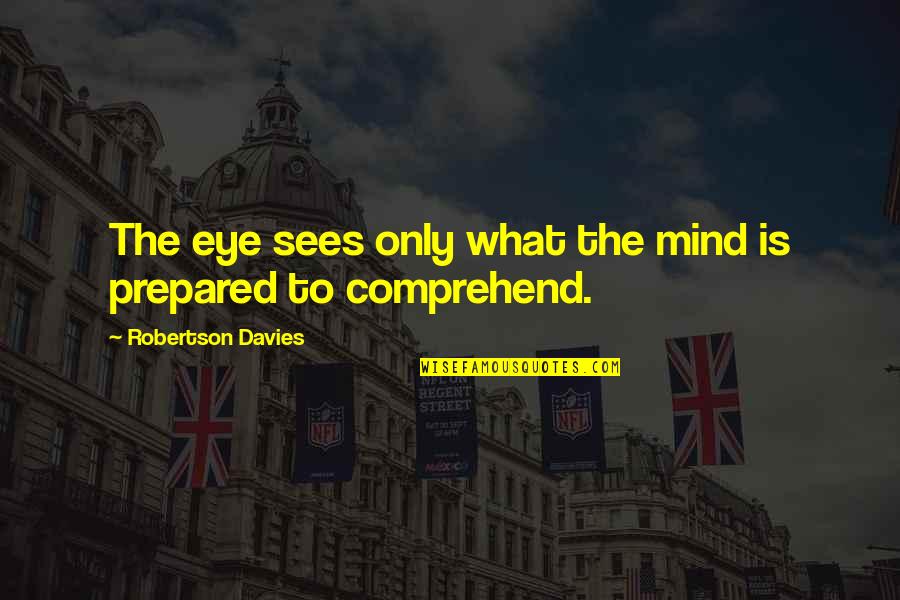 The eye sees only what the mind is prepared to comprehend.
—
Robertson Davies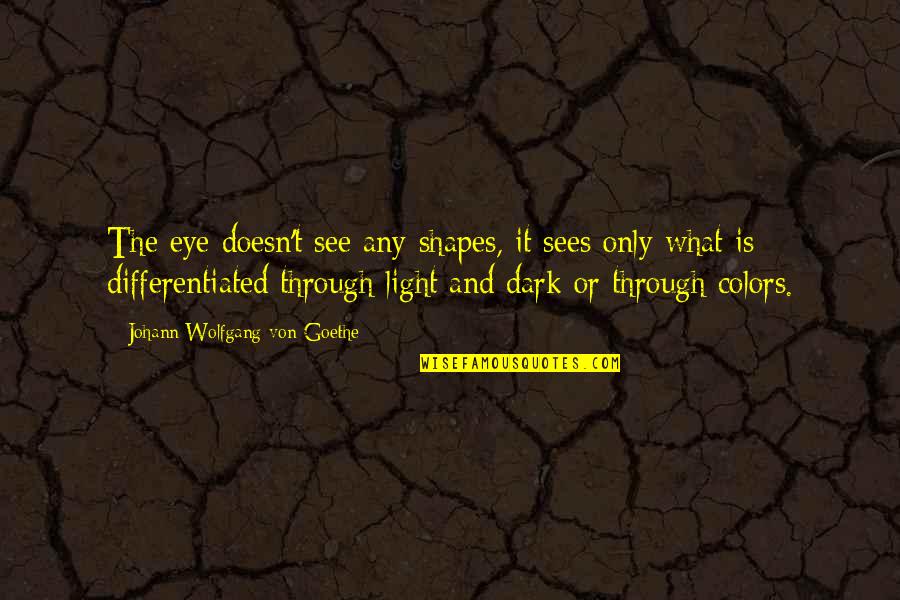 The eye doesn't see any shapes, it sees only what is differentiated through light and dark or through colors.
—
Johann Wolfgang Von Goethe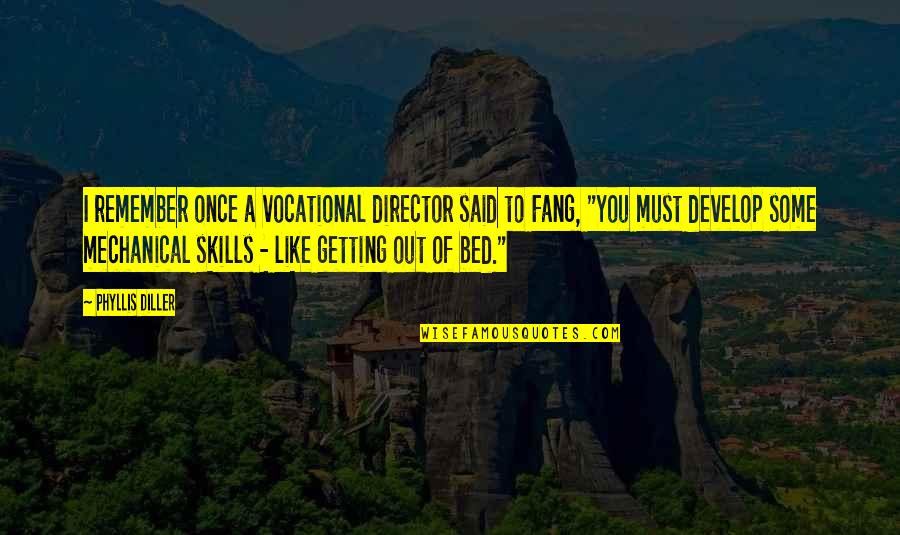 I remember once a vocational director said to Fang, "You must develop some mechanical skills - like getting out of bed."
—
Phyllis Diller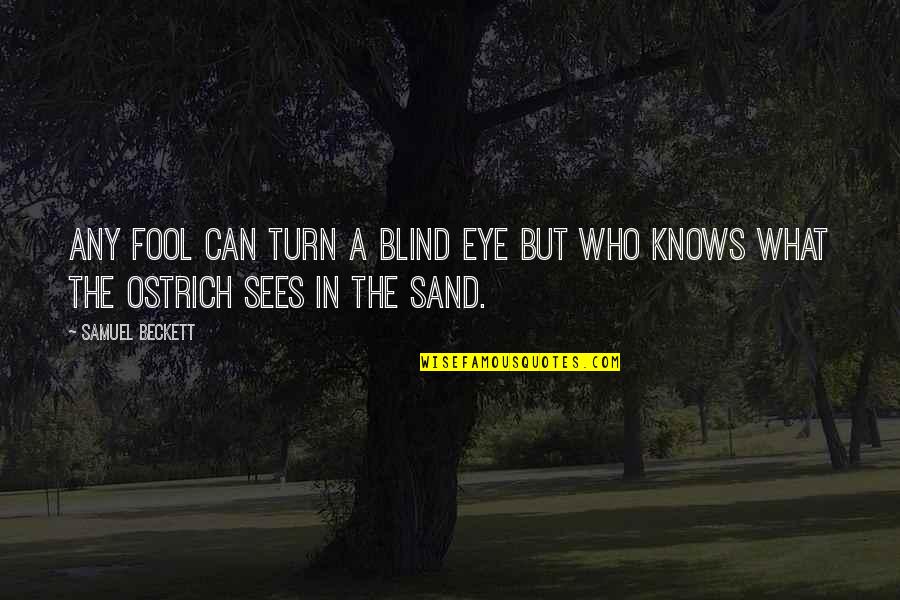 Any fool can turn a blind eye but who knows what the ostrich sees in the sand.
—
Samuel Beckett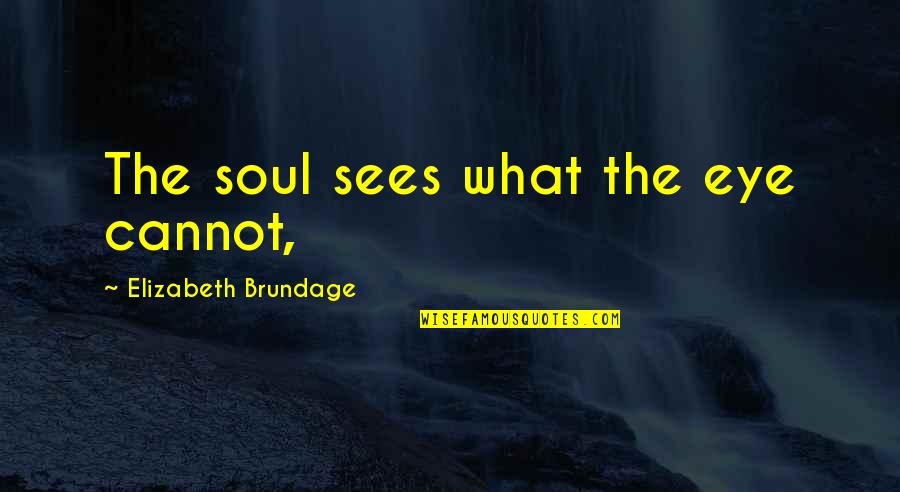 The soul sees what the eye cannot, —
Elizabeth Brundage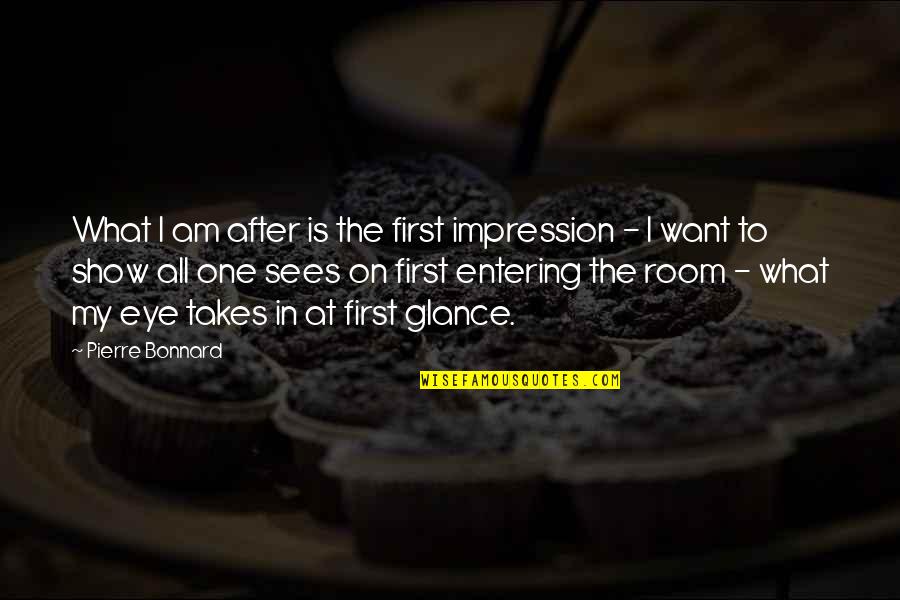 What I am after is the first impression - I want to show all one sees on first entering the room - what my eye takes in at first glance. —
Pierre Bonnard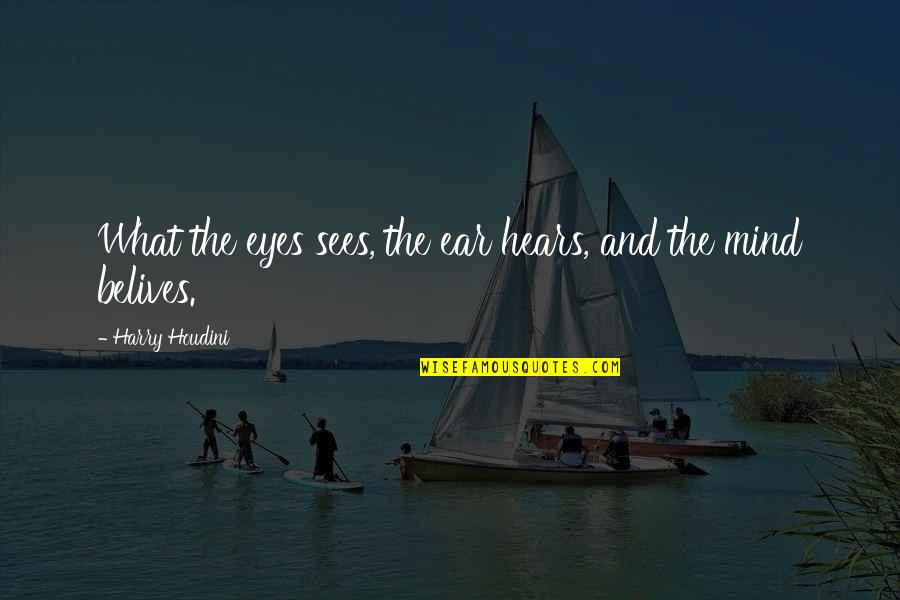 What the eyes sees, the ear hears, and the mind belives. —
Harry Houdini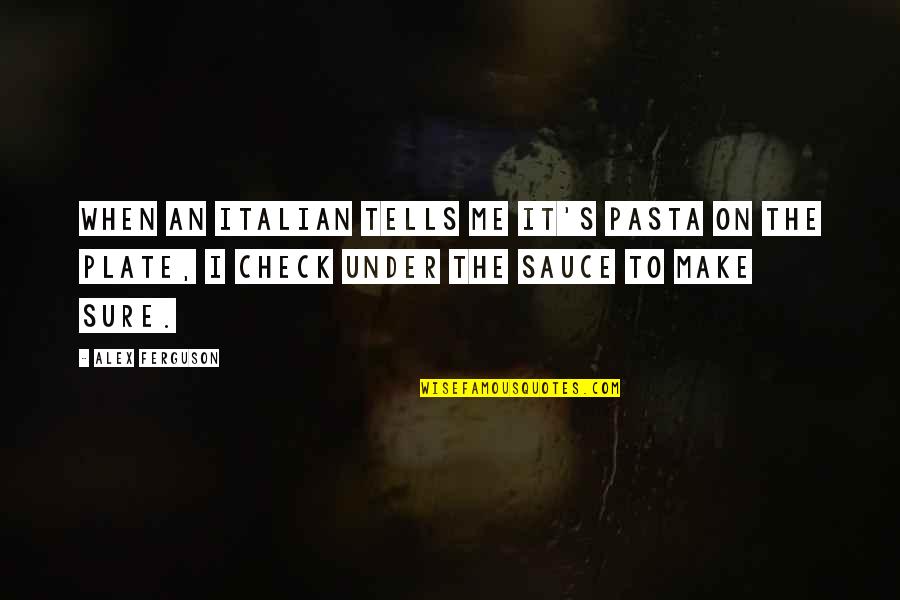 When an Italian tells me it's pasta on the plate, I check under the sauce to make sure. —
Alex Ferguson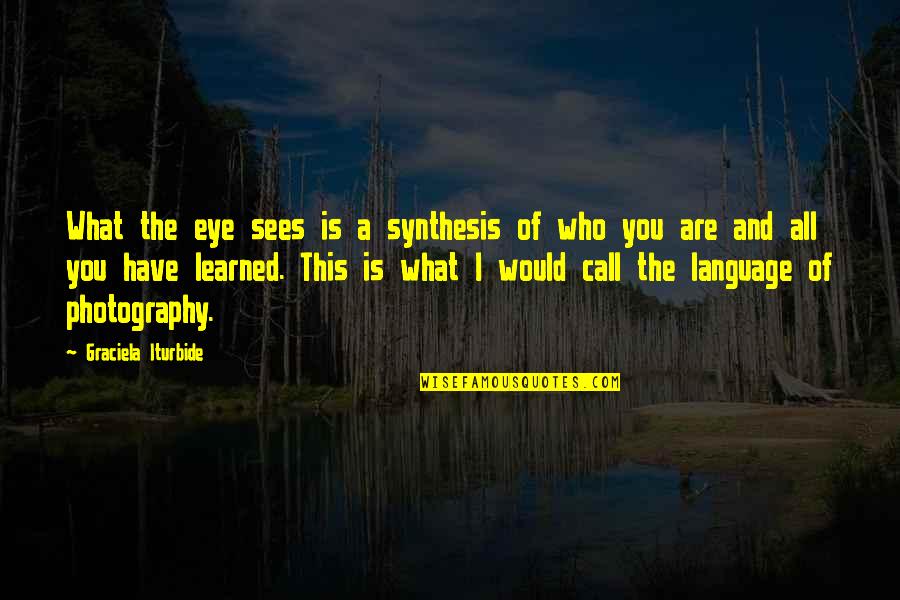 What the eye sees
is a synthesis of who you are and all you have learned. This is what I would call the language of photography. —
Graciela Iturbide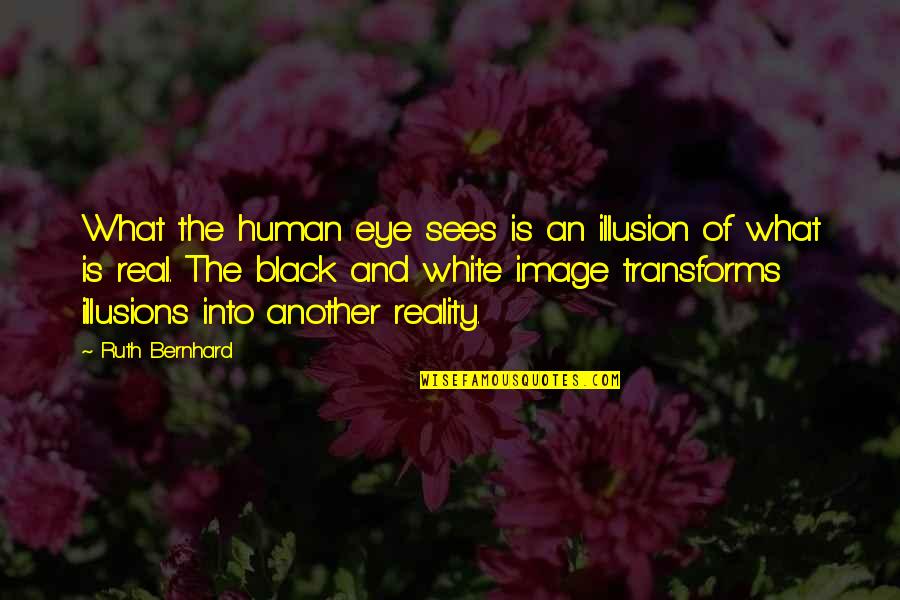 What the human eye sees is an illusion of what is real. The black and white image transforms illusions into another reality. —
Ruth Bernhard
But how cool, how quiet is true courage! —
Fanny Burney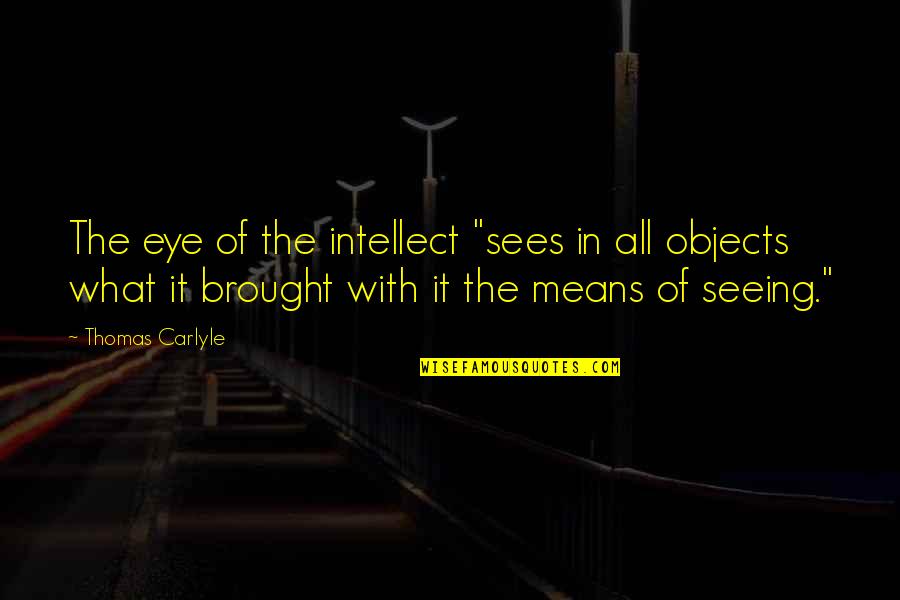 The eye of the intellect "sees in all objects what it brought with it the means of seeing." —
Thomas Carlyle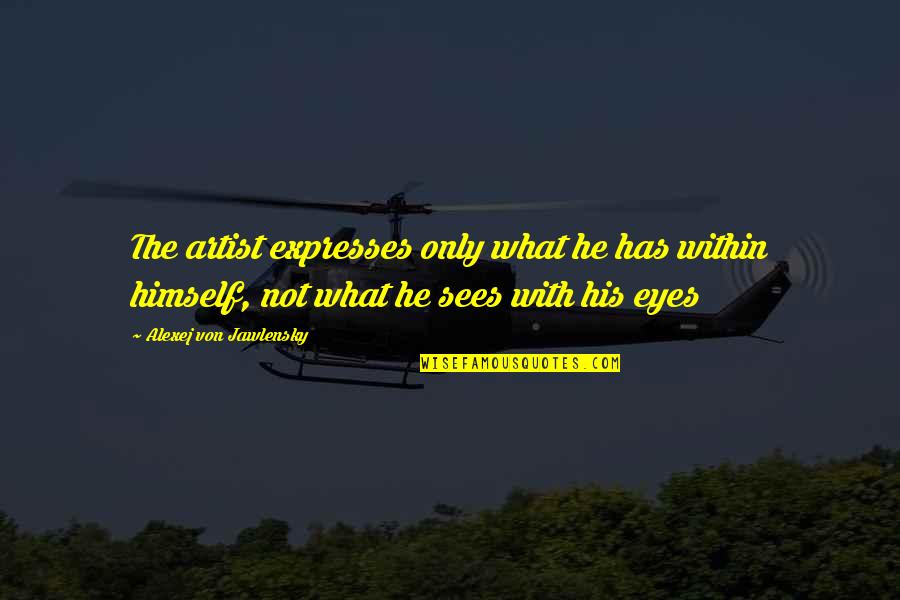 The artist expresses only what he has within himself, not what he sees with his eyes —
Alexej Von Jawlensky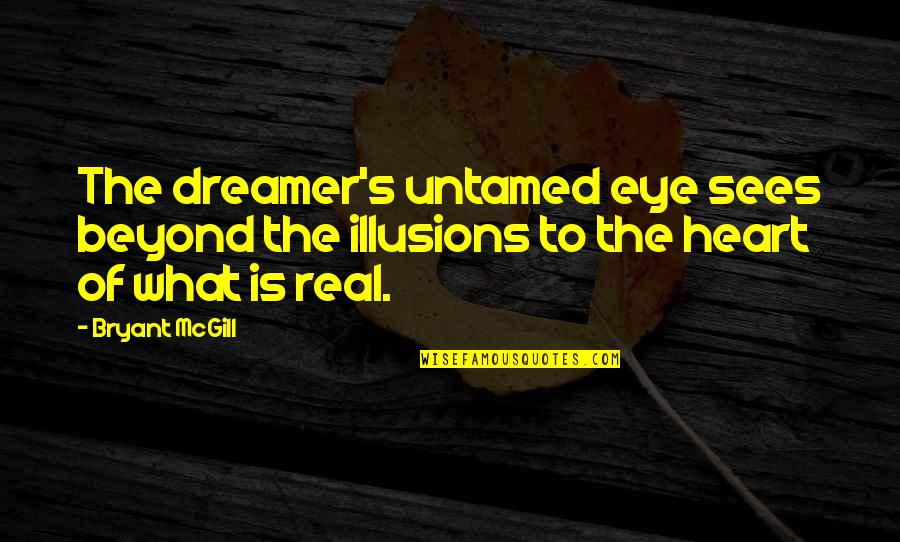 The dreamer's untamed eye sees beyond the illusions to the heart of what is real. —
Bryant McGill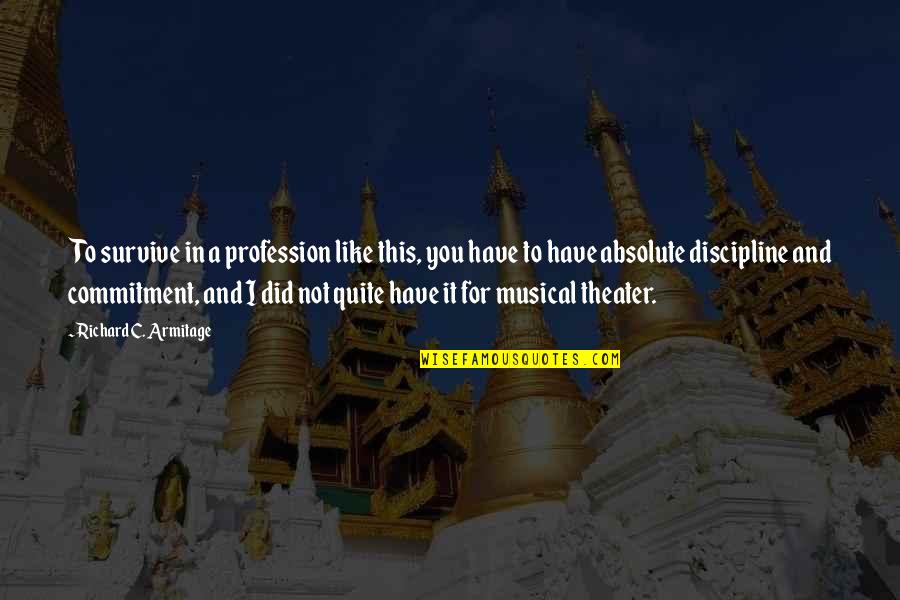 To survive in a profession like this, you have to have absolute discipline and commitment, and I did not quite have it for musical theater. —
Richard C. Armitage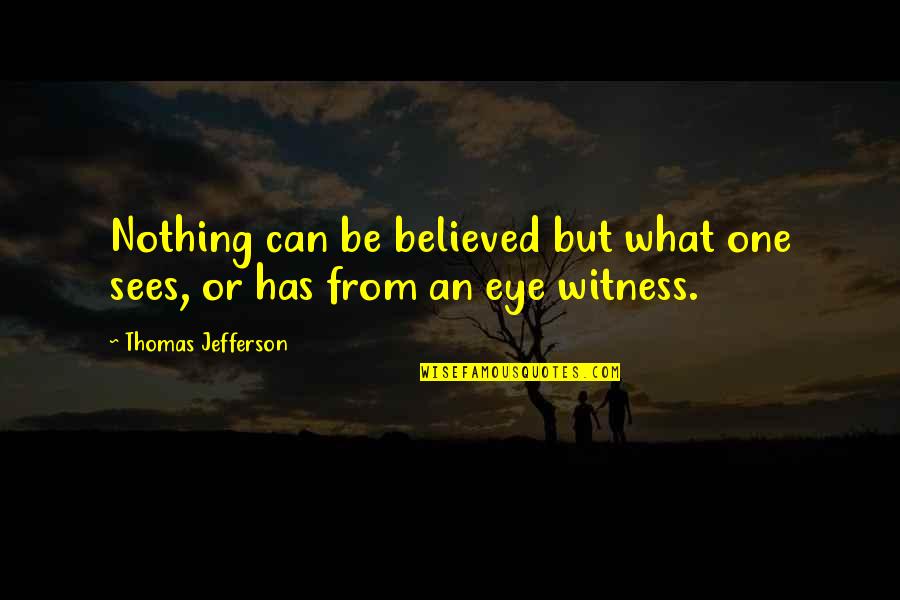 Nothing can be believed but what one sees, or has from an eye witness. —
Thomas Jefferson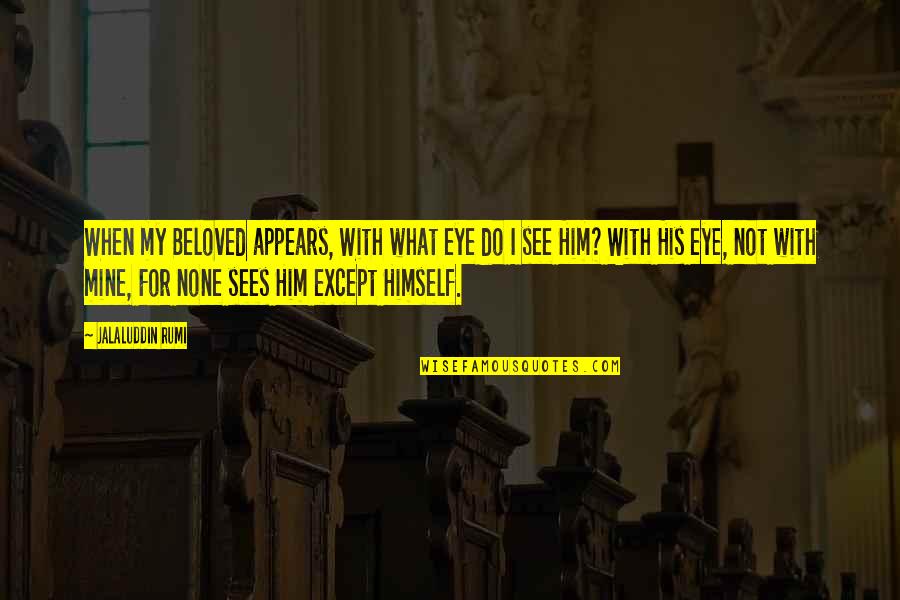 When my Beloved appears,
With what eye do I see Him?
With His eye, not with mine,
For none sees Him except Himself. —
Jalaluddin Rumi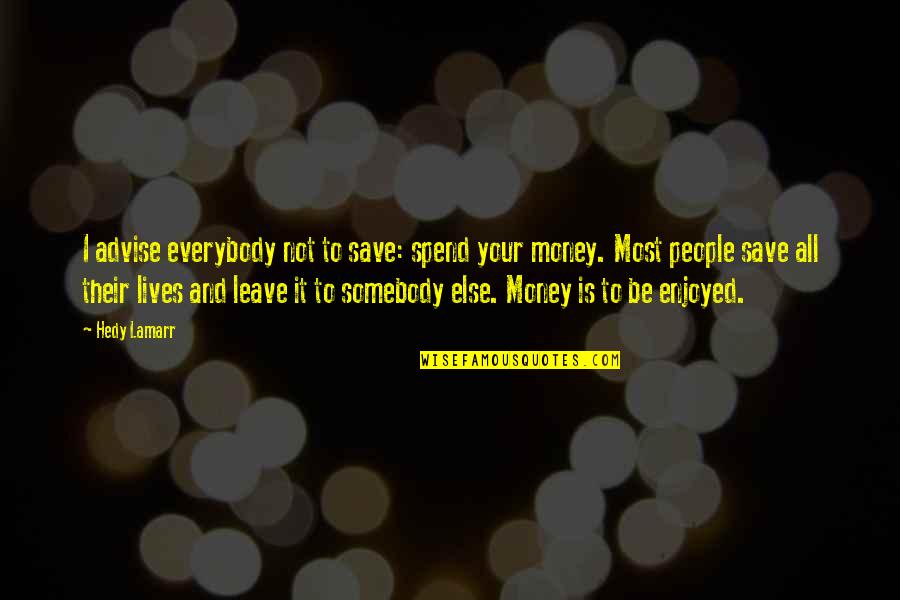 I advise everybody not to save: spend your money. Most people save all their lives and leave it to somebody else. Money is to be enjoyed. —
Hedy Lamarr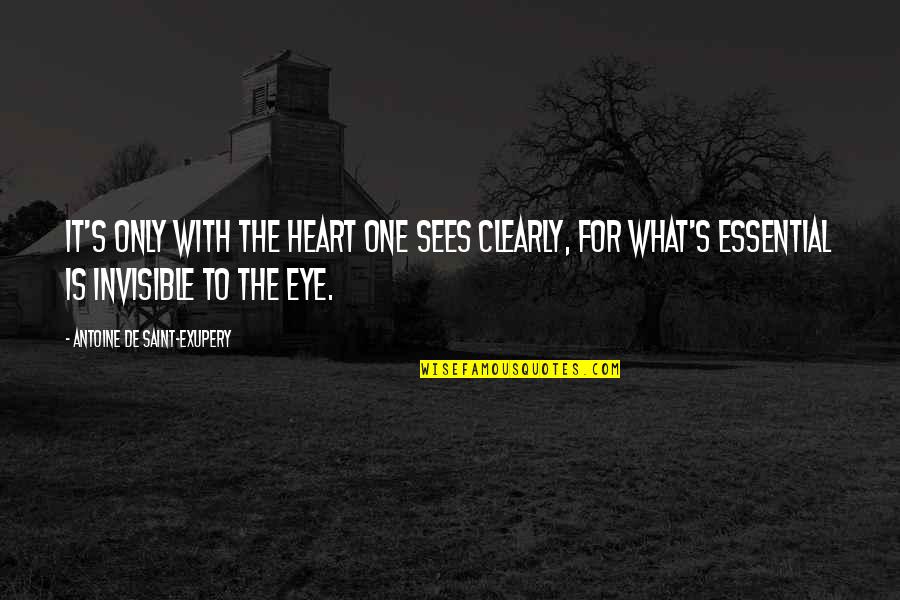 It's only with the heart one sees clearly, for what's essential is invisible to the eye. —
Antoine De Saint-Exupery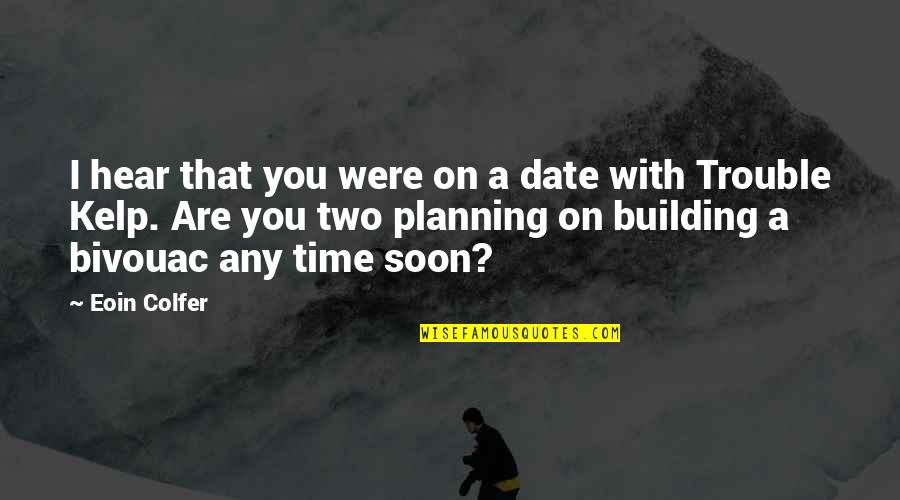 I hear that you were on a date with Trouble Kelp. Are you two planning on building a bivouac any time soon? —
Eoin Colfer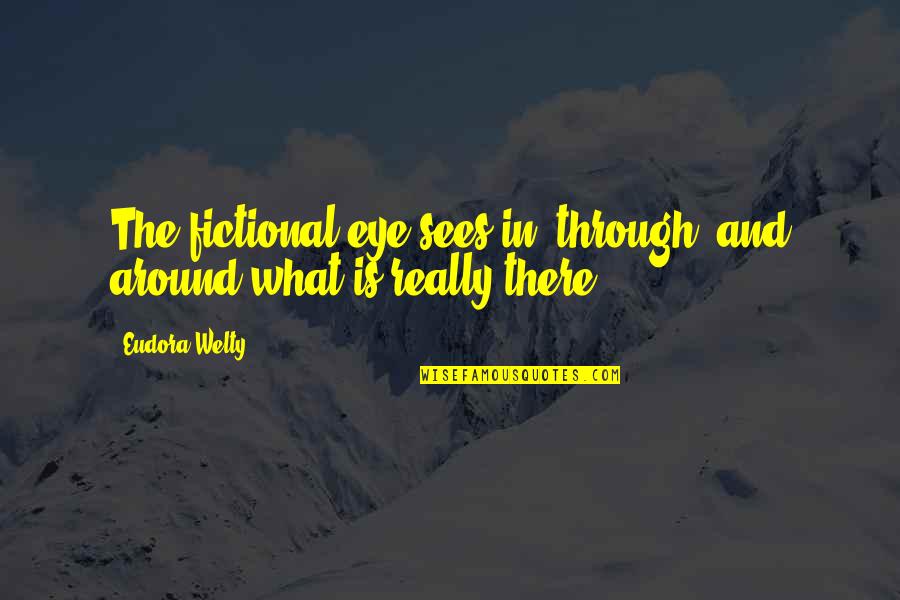 The fictional eye sees in, through, and around what is really there. —
Eudora Welty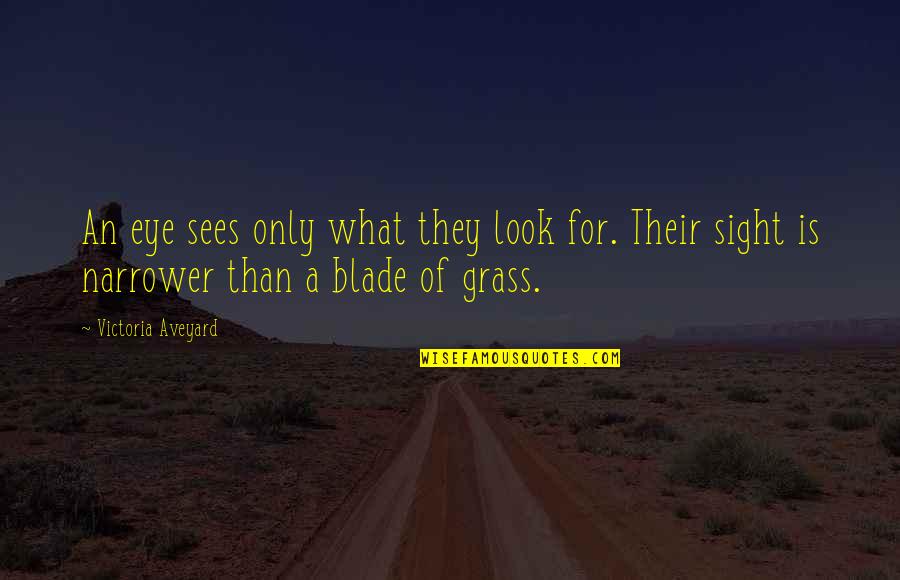 An eye sees only what they look for. Their sight is narrower than a blade of grass. —
Victoria Aveyard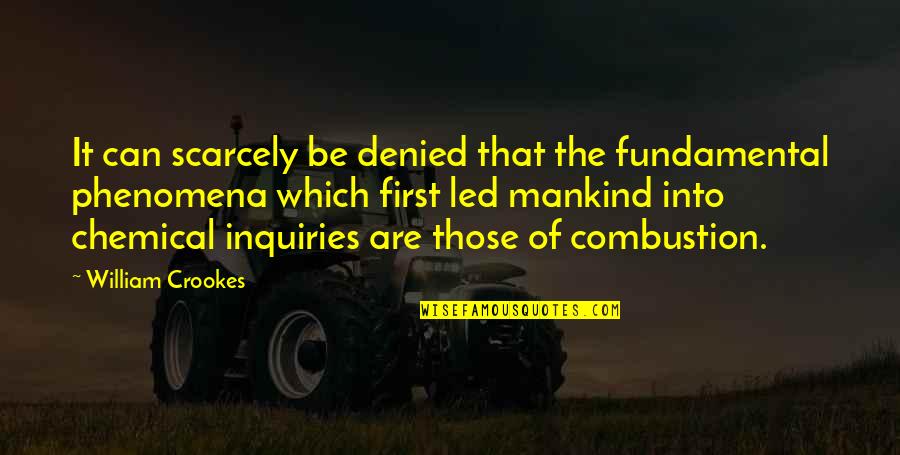 It can scarcely be denied that the fundamental phenomena which first led mankind into chemical inquiries are those of combustion. —
William Crookes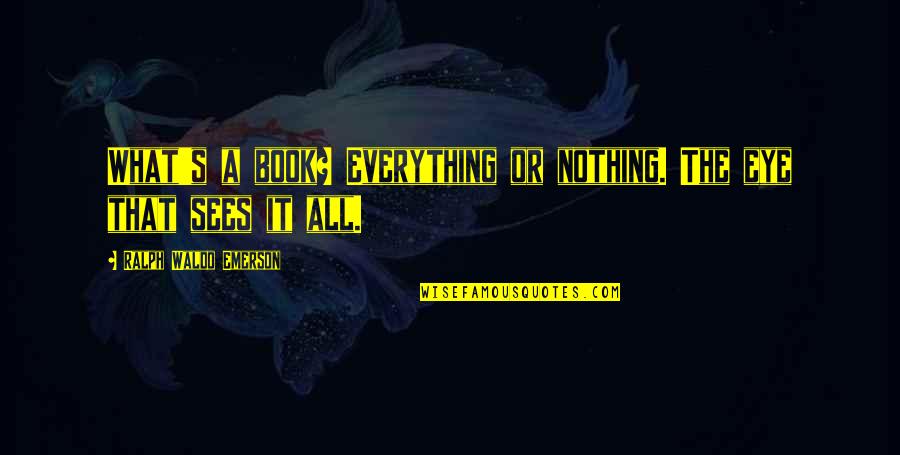 What's a book? Everything or nothing. The eye that sees it all. —
Ralph Waldo Emerson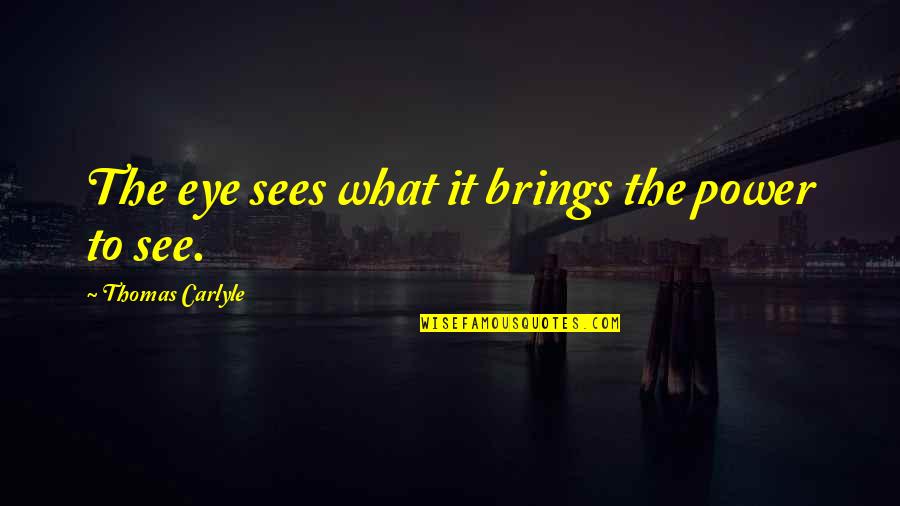 The eye sees what it brings the power to see. —
Thomas Carlyle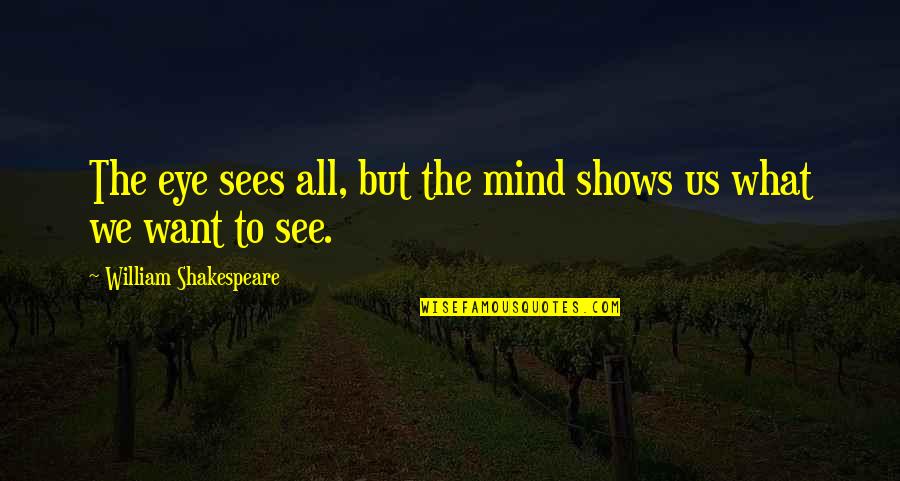 The eye sees all, but the mind shows us what we want to see. —
William Shakespeare
People are afraid of happy endings because they're too sad and unsure of themselves.They don't believe they deserve one. —
Keltie Colleen