Philip Ridley Quotes
Top 9 wise famous quotes and sayings by Philip Ridley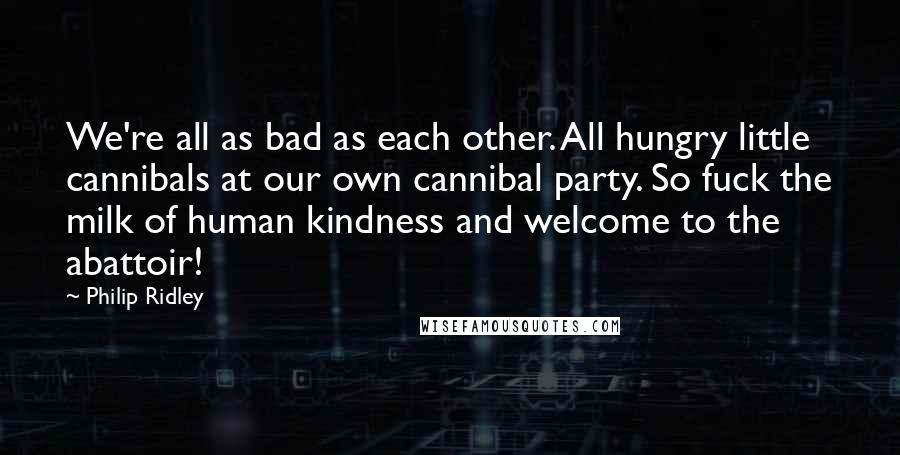 We're all as bad as each other. All hungry little cannibals at our own cannibal party. So fuck the milk of human kindness and welcome to the abattoir!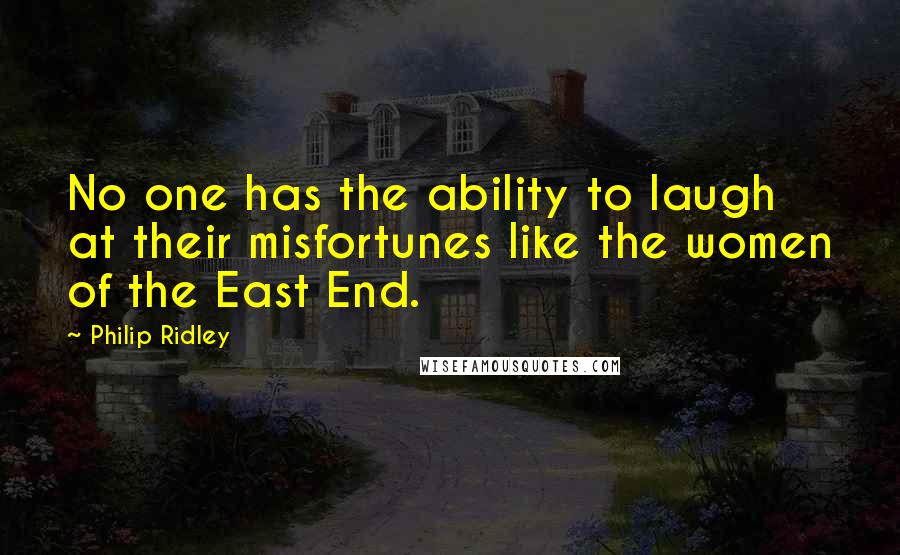 No one has the ability to laugh at their misfortunes like the women of the East End.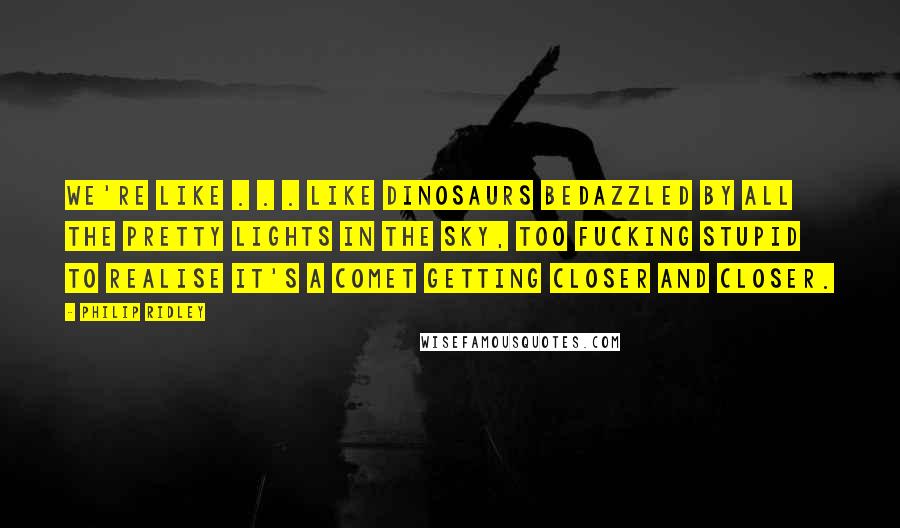 We're like . . . like dinosaurs bedazzled by all the pretty lights in the sky, too fucking stupid to realise it's a comet getting closer and closer.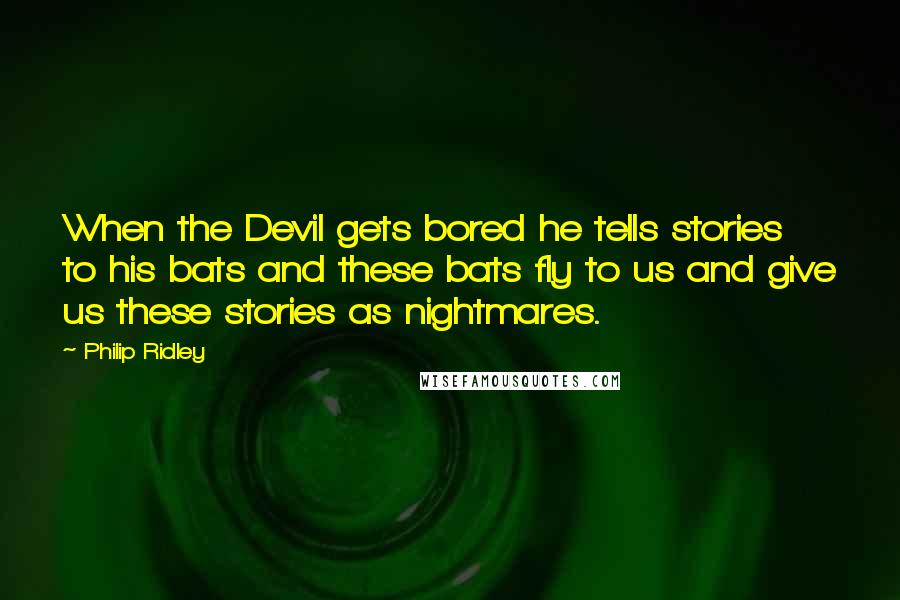 When the Devil gets bored he tells stories to his bats and these bats fly to us and give us these stories as nightmares.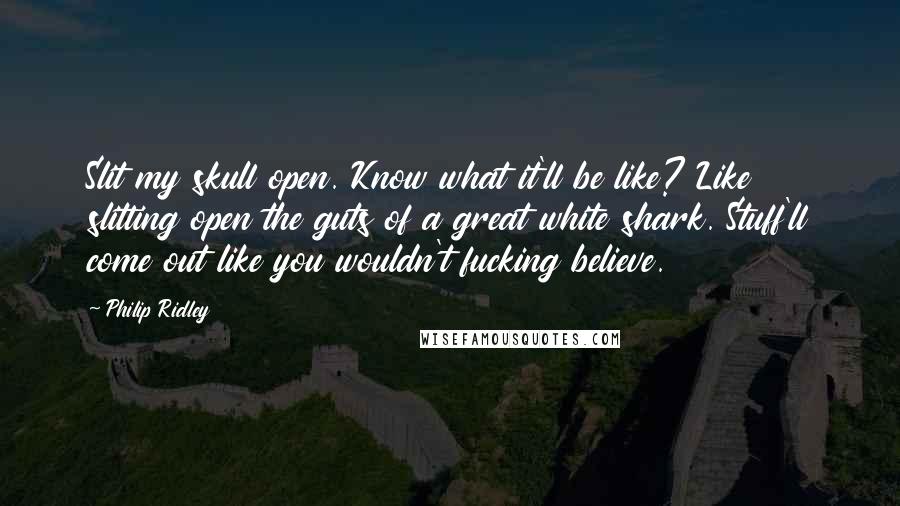 Slit my skull open. Know what it'll be like? Like slitting open the guts of a great white shark. Stuff'll come out like you wouldn't fucking believe.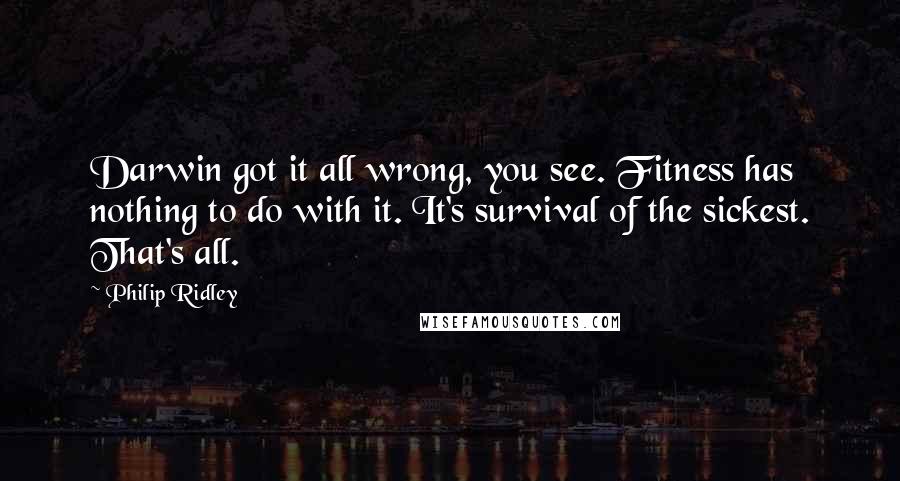 Darwin got it all wrong, you see. Fitness has nothing to do with it. It's survival of the sickest. That's all.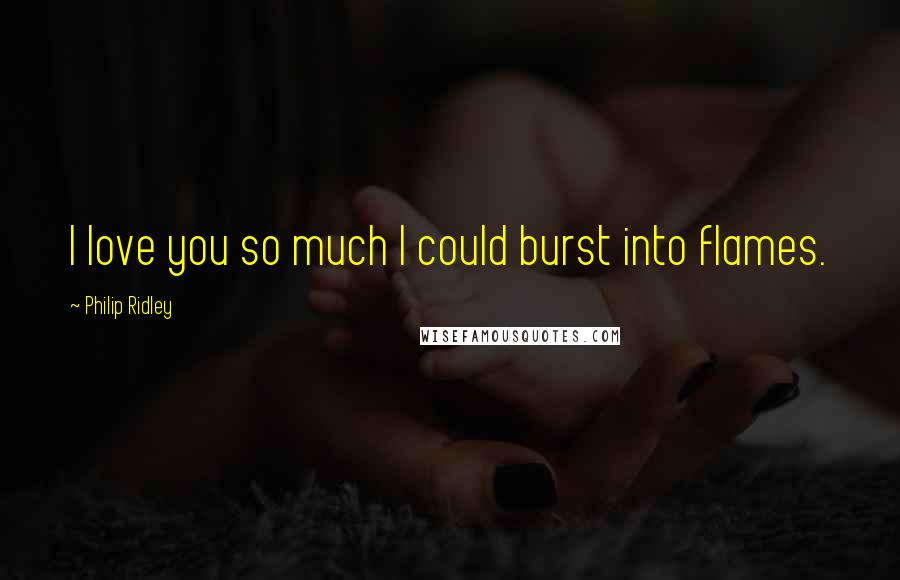 I love you so much I could burst into flames.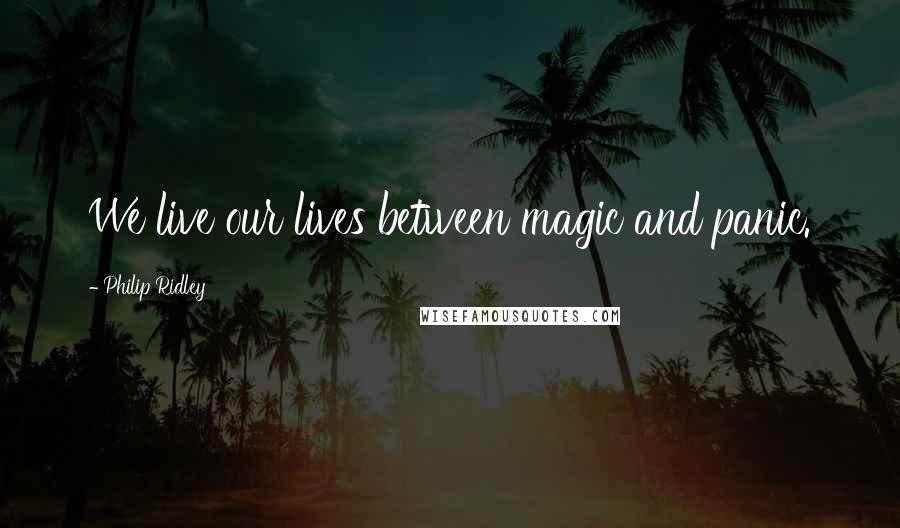 We live our lives between magic and panic.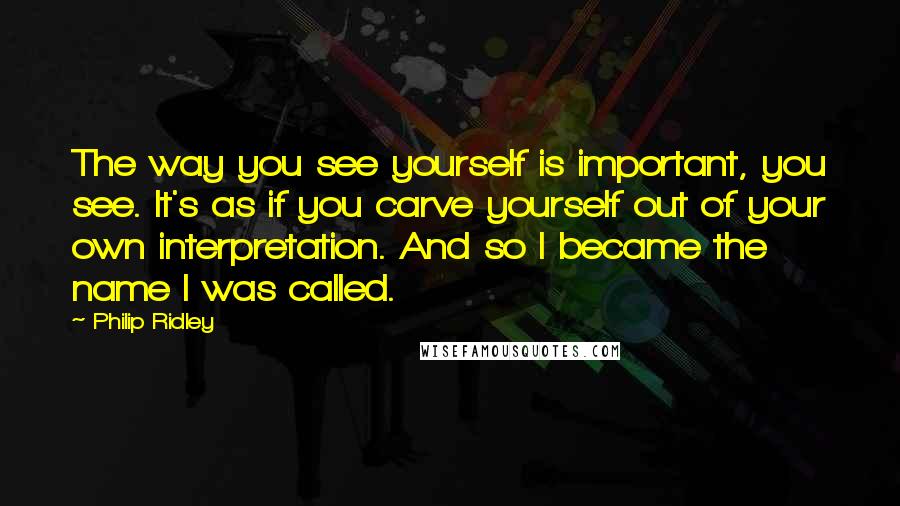 The way you see yourself is important, you see. It's as if you carve yourself out of your own interpretation. And so I became the name I was called.