Kali Hawk Quotes
Top 3 wise famous quotes and sayings by Kali Hawk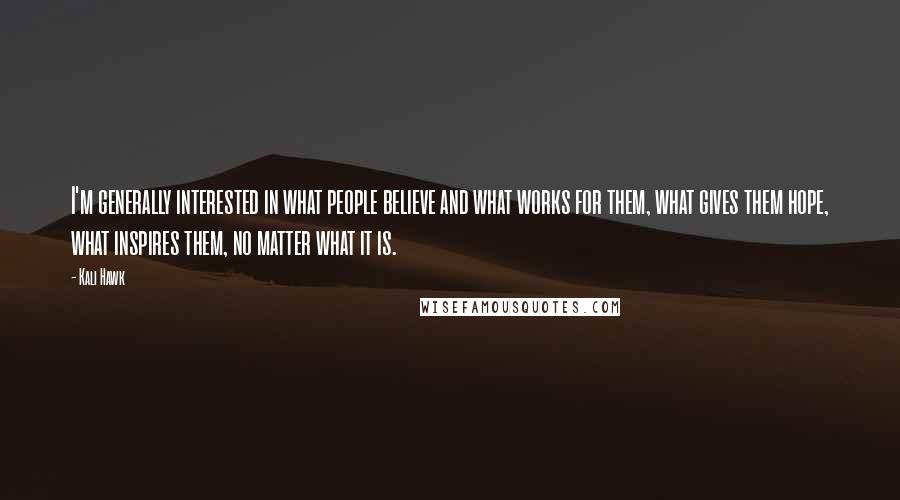 I'm generally interested in what people believe and what works for them, what gives them hope, what inspires them, no matter what it is.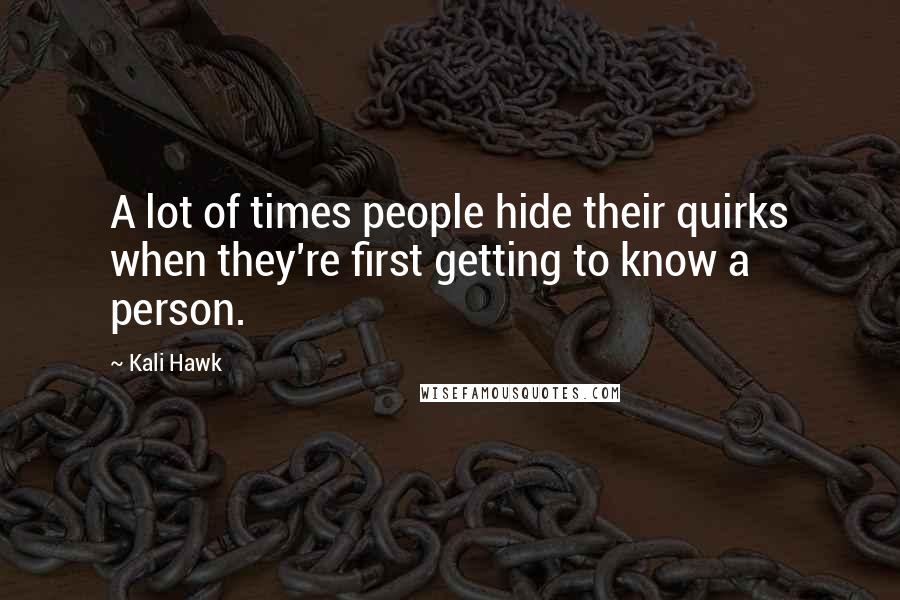 A lot of times people hide their quirks when they're first getting to know a person.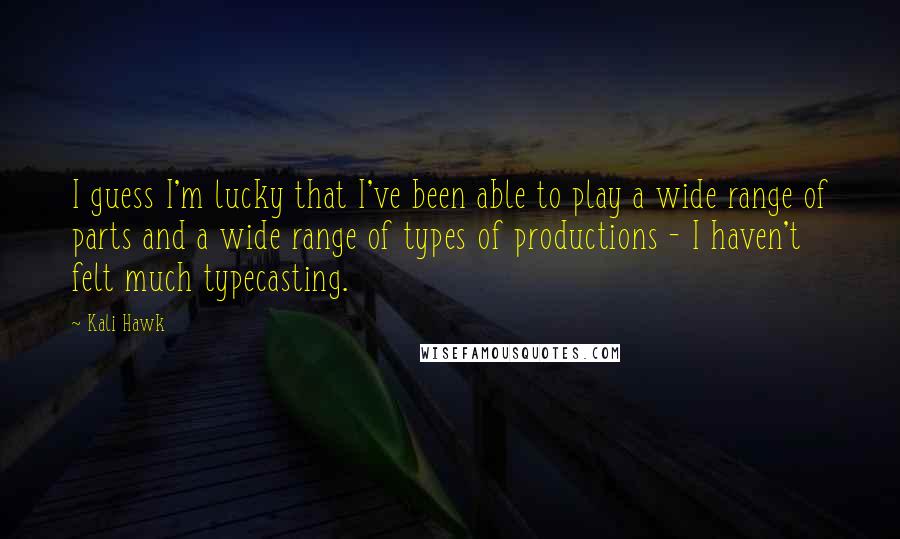 I guess I'm lucky that I've been able to play a wide range of parts and a wide range of types of productions - I haven't felt much typecasting.