Nicholas Von Hoffman Quotes
Top 5 wise famous quotes and sayings by Nicholas Von Hoffman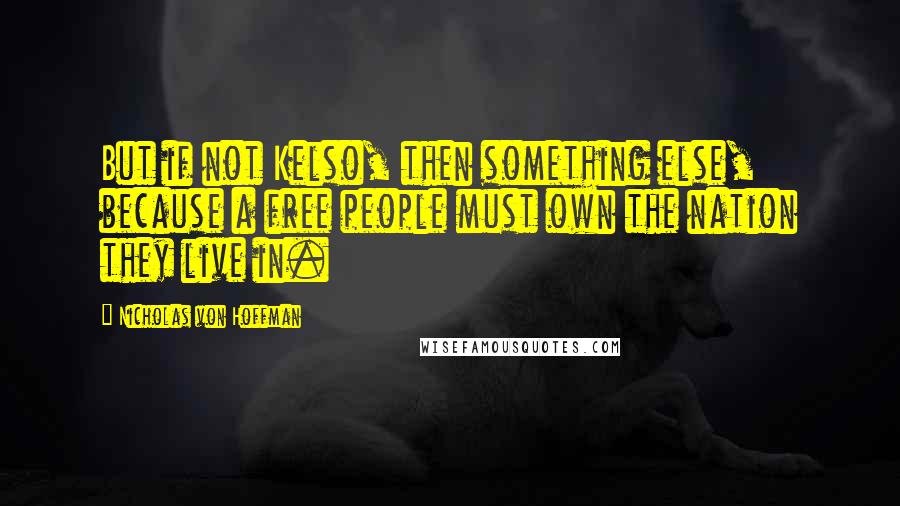 But if not Kelso, then something else, because a free people must own the nation they live in.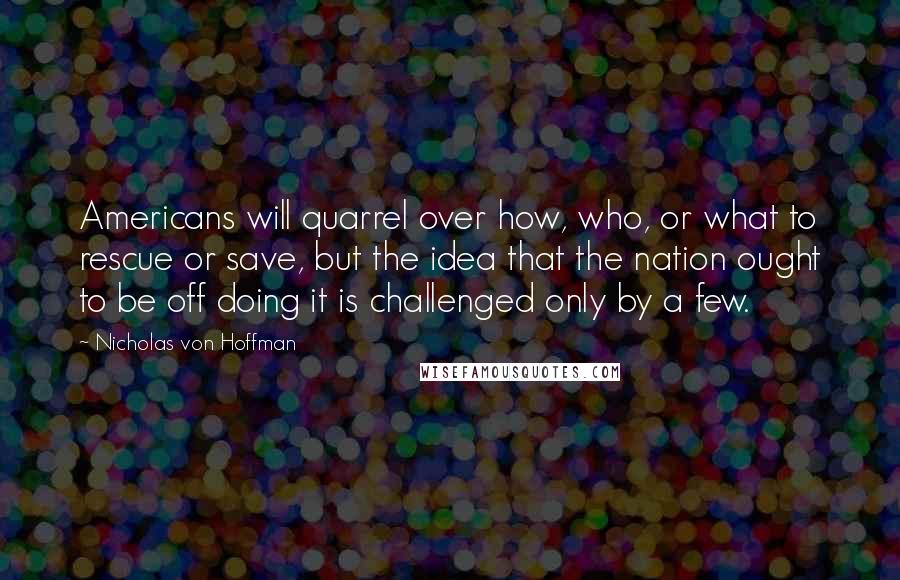 Americans will quarrel over how, who, or what to rescue or save, but the idea that the nation ought to be off doing it is challenged only by a few.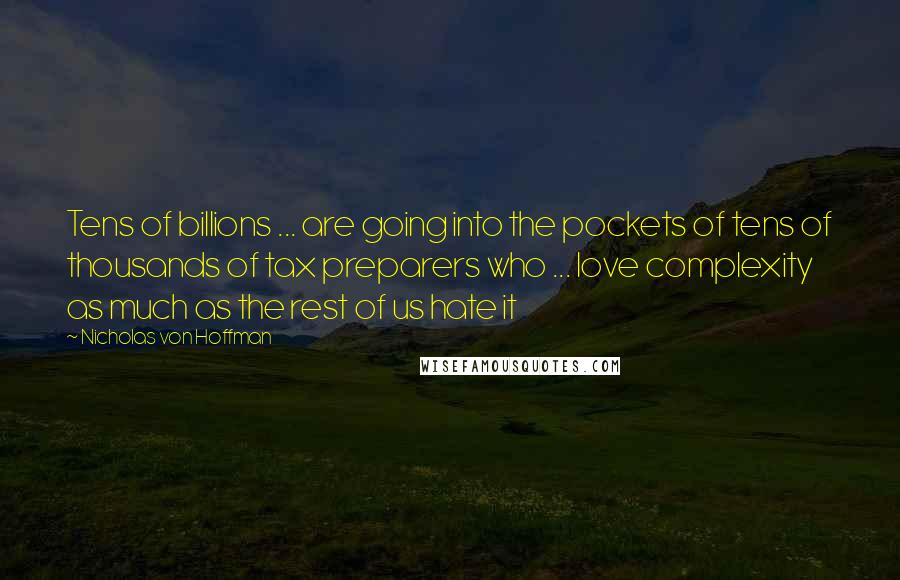 Tens of billions ... are going into the pockets of tens of thousands of tax preparers who ... love complexity as much as the rest of us hate it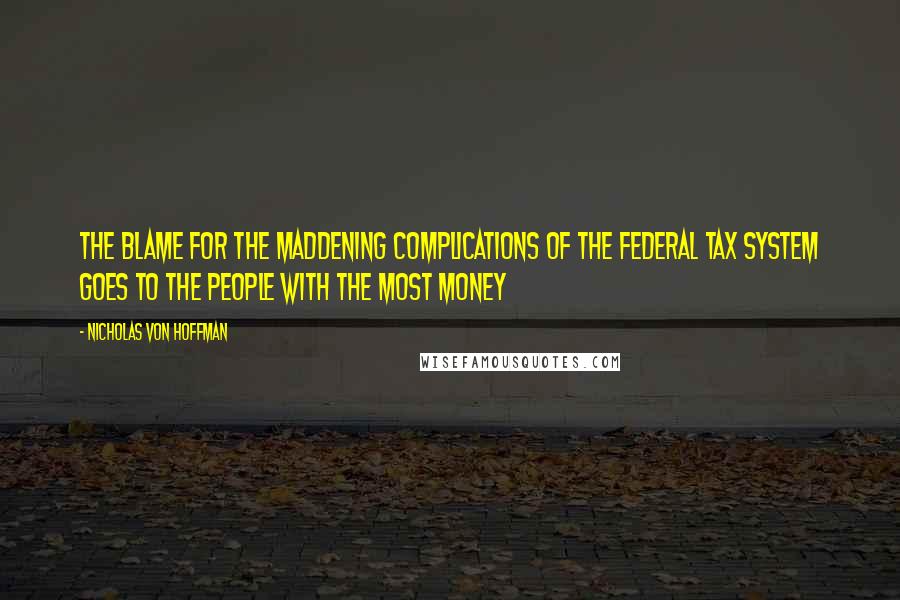 The blame for the maddening complications of the federal tax system goes to the people with the most money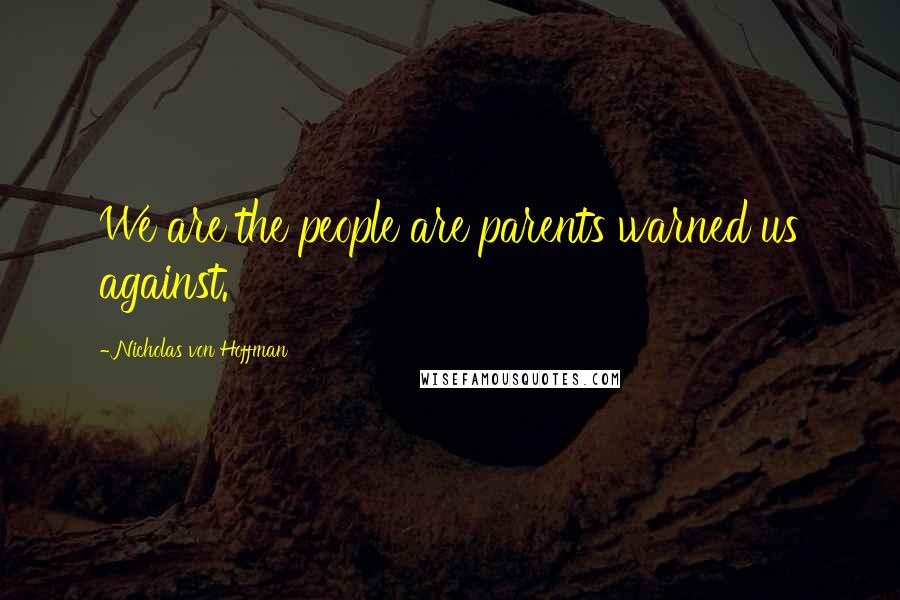 We are the people are parents warned us against.