Lisa M. Cronkhite Quotes
Top 25 wise famous quotes and sayings by Lisa M. Cronkhite
Lisa M. Cronkhite Famous Quotes & Sayings
Discover top inspirational quotes from Lisa M. Cronkhite on Wise Famous Quotes.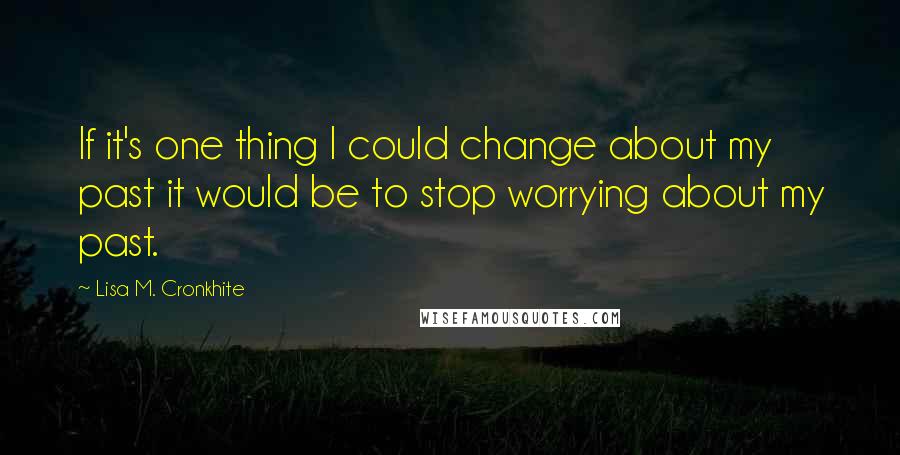 If it's one thing I could change about my past it would be to stop worrying about my past.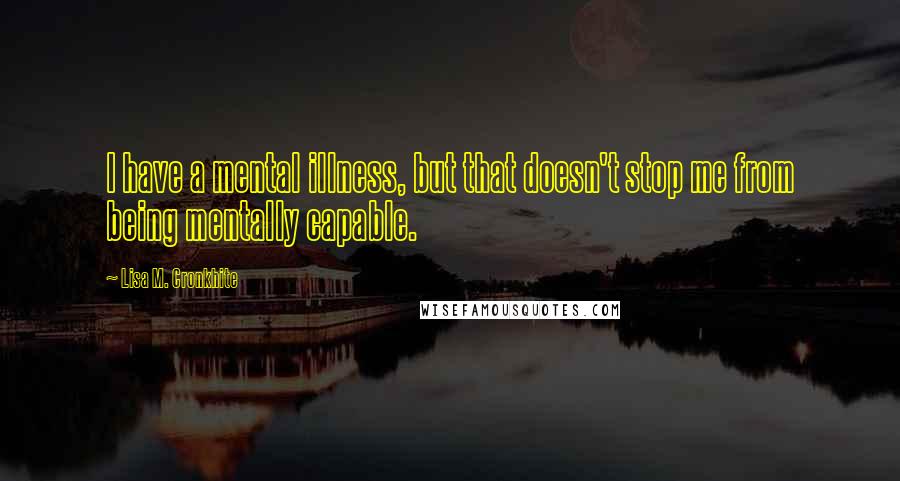 I have a mental illness, but that doesn't stop me from being mentally capable.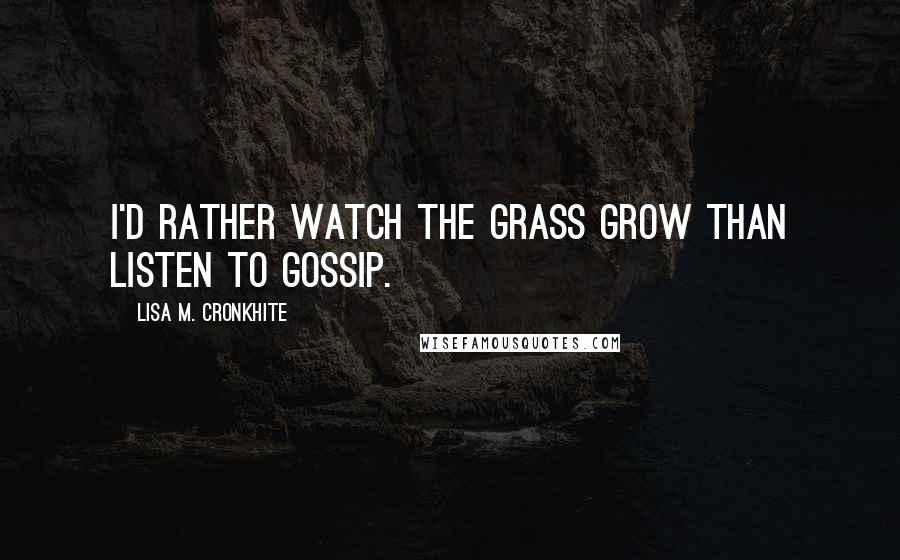 I'd rather watch the grass grow than listen to gossip.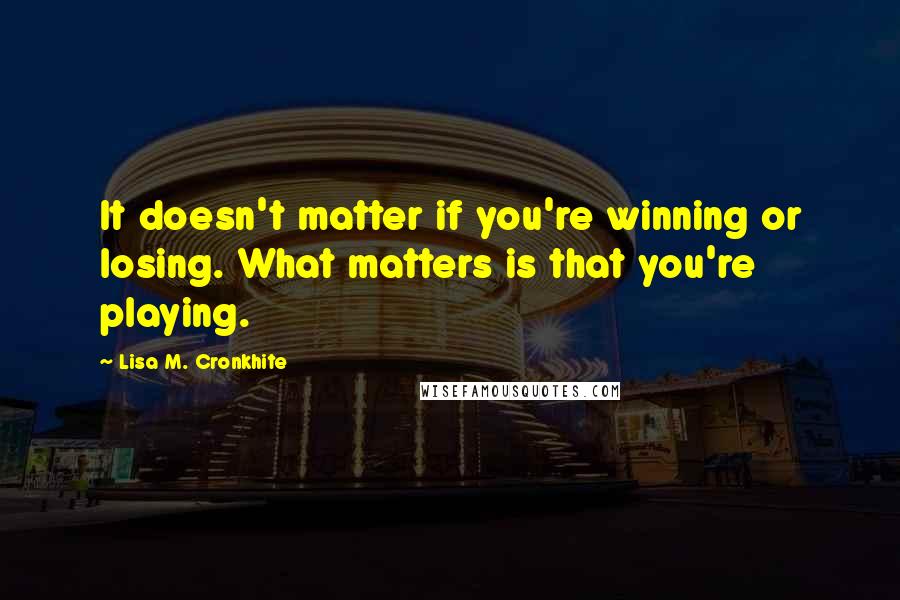 It doesn't matter if you're winning or losing. What matters is that you're playing.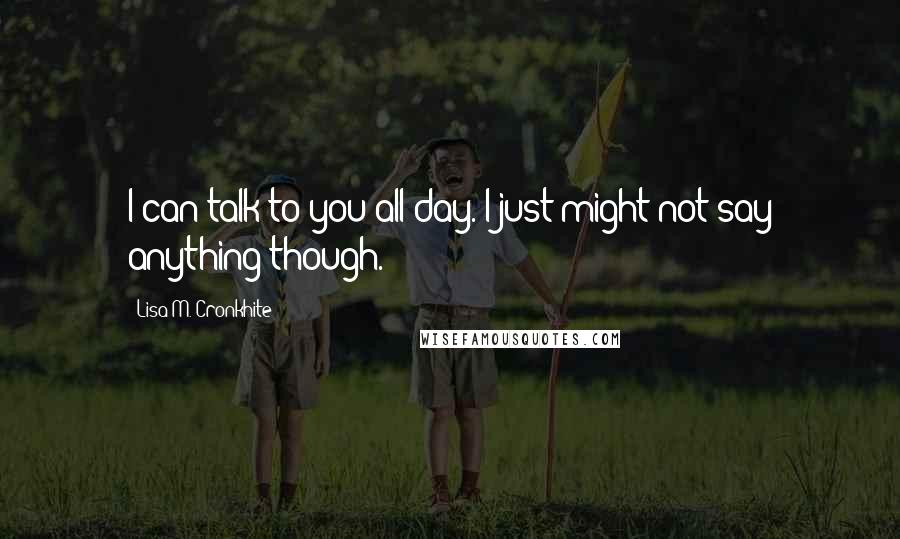 I can talk to you all day. I just might not say anything though.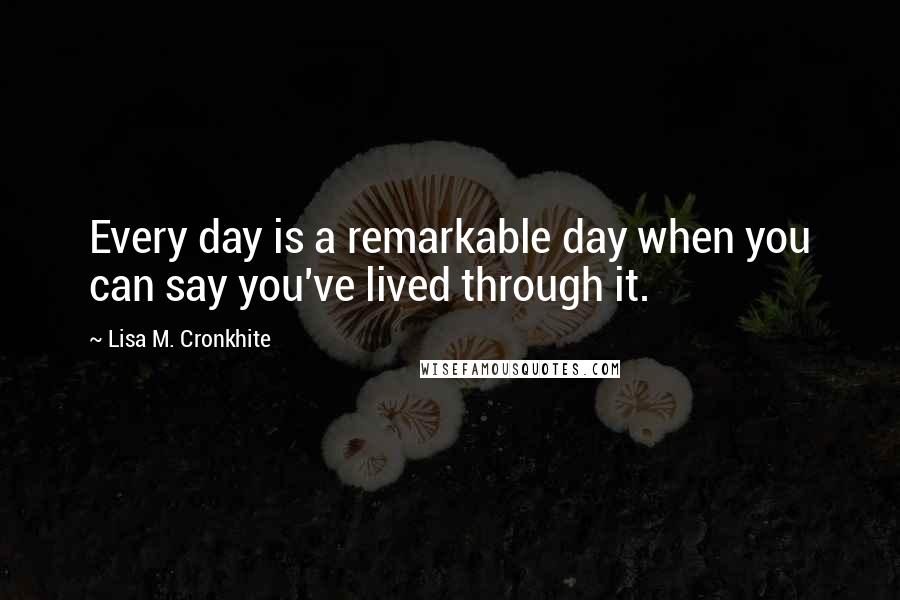 Every day is a remarkable day when you can say you've lived through it.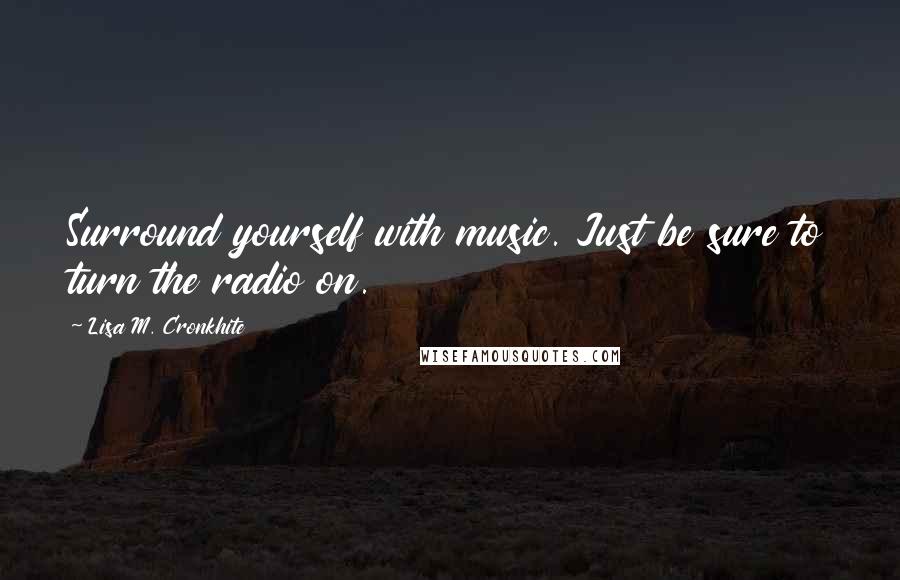 Surround yourself with music. Just be sure to turn the radio on.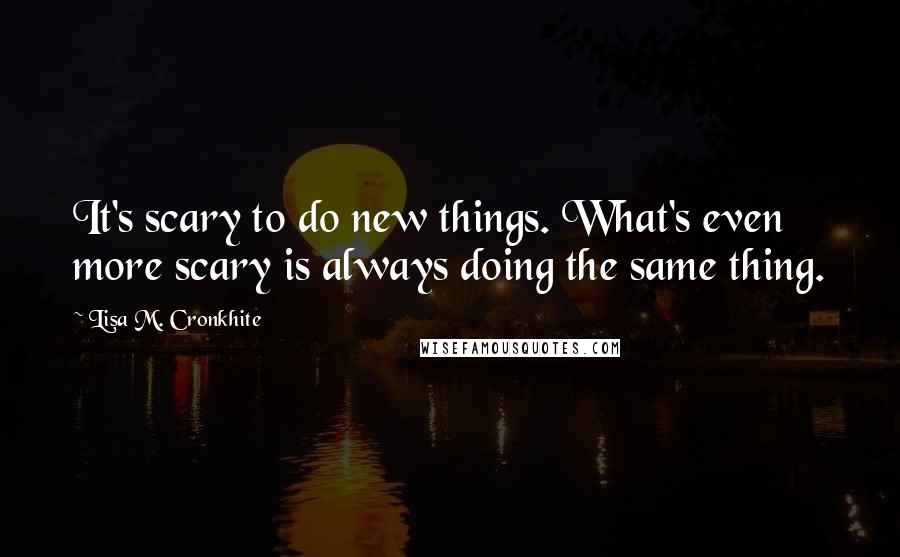 It's scary to do new things. What's even more scary is always doing the same thing.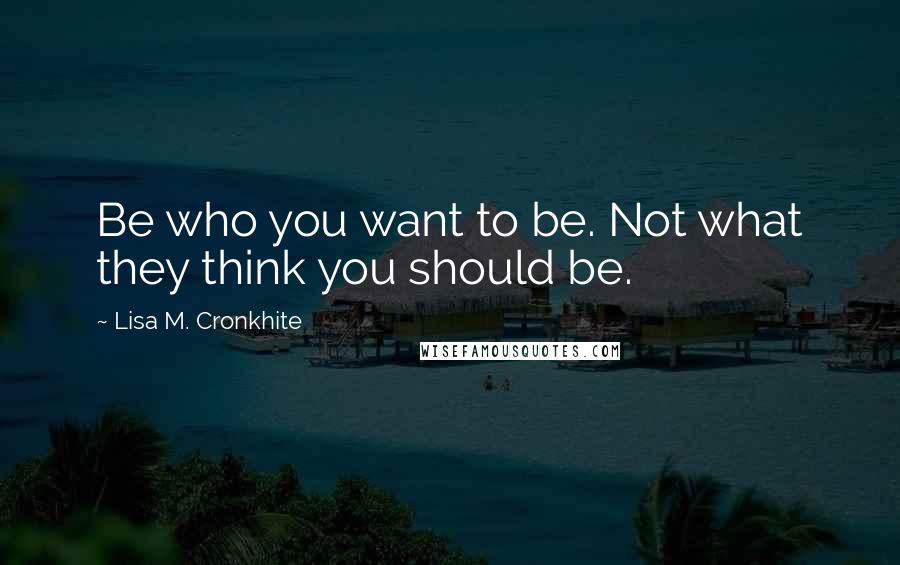 Be who you want to be. Not what they think you should be.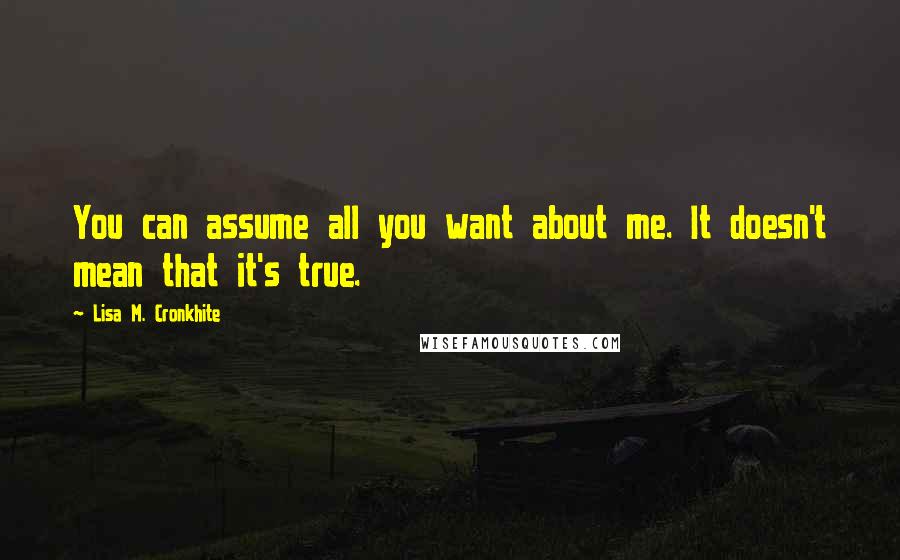 You can assume all you want about me. It doesn't mean that it's true.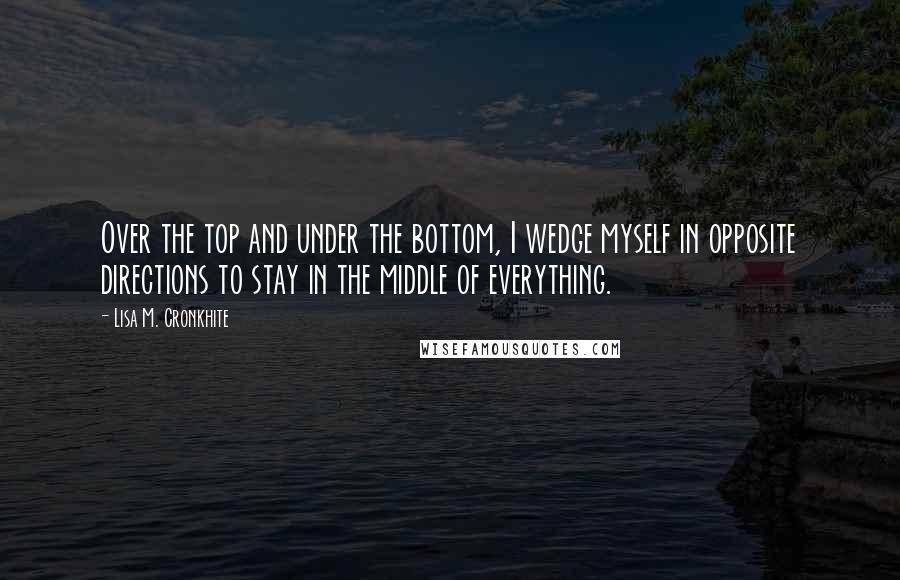 Over the top and under the bottom, I wedge myself in opposite directions to stay in the middle of everything.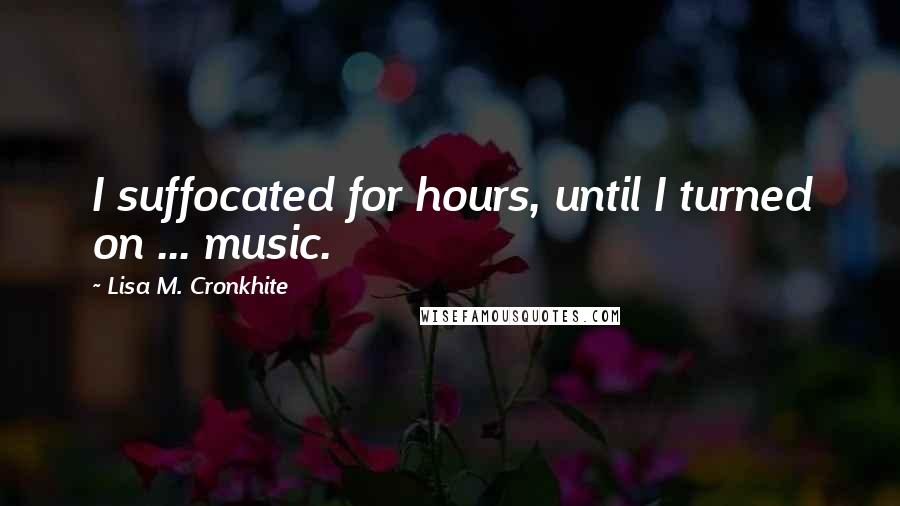 I suffocated for hours, until I turned on ... music.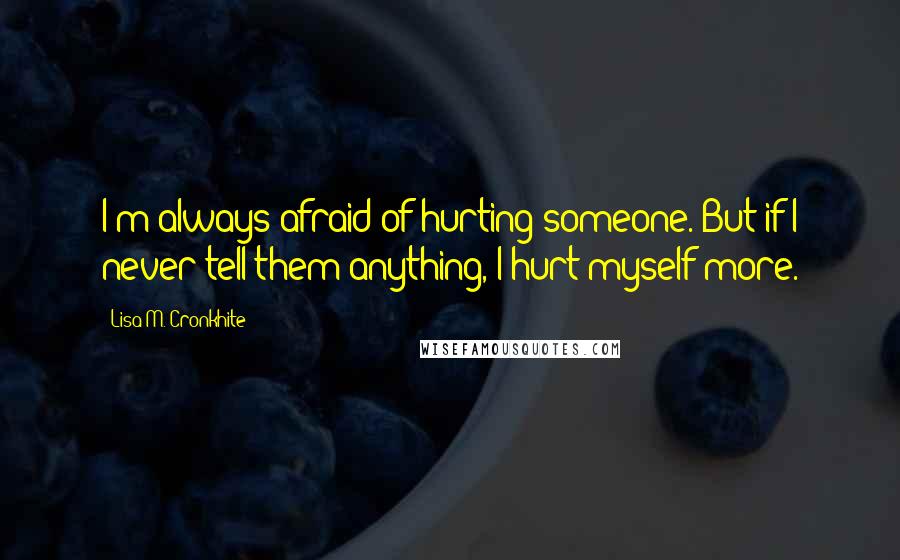 I'm always afraid of hurting someone. But if I never tell them anything, I hurt myself more.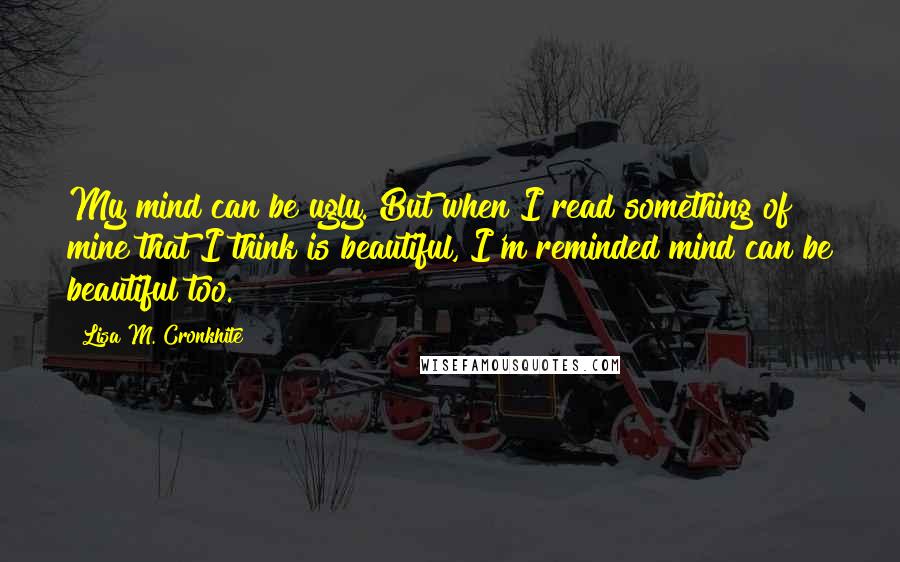 My mind can be ugly. But when I read something of mine that I think is beautiful, I'm reminded mind can be beautiful too.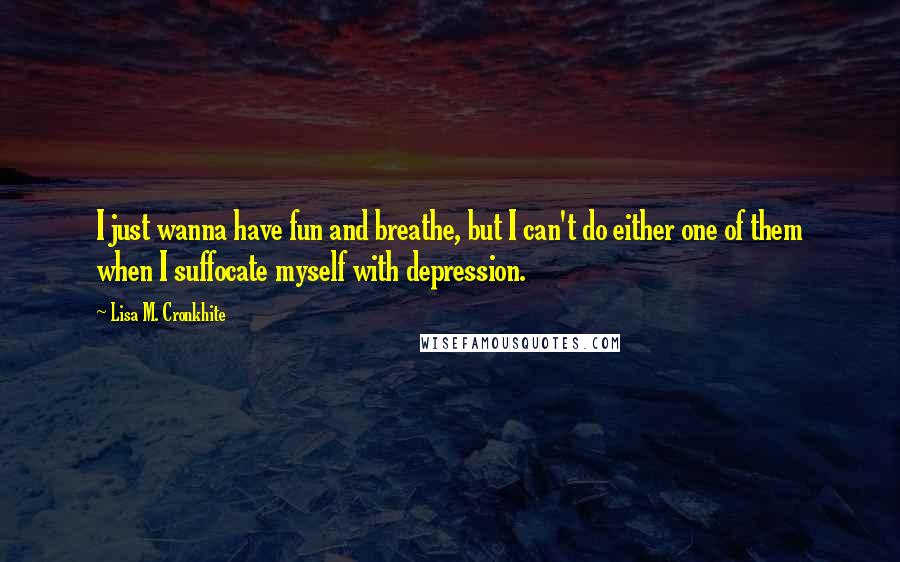 I just wanna have fun and breathe, but I can't do either one of them when I suffocate myself with depression.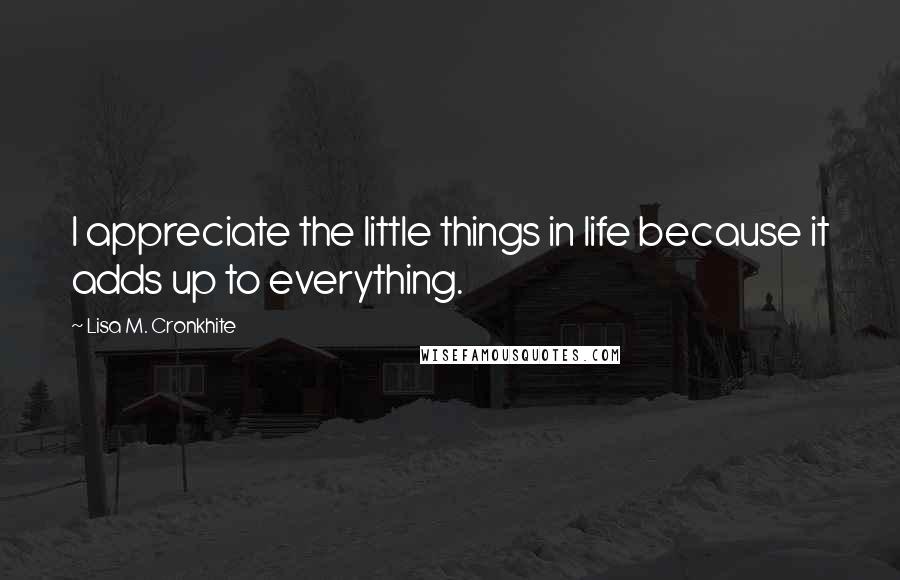 I appreciate the little things in life because it adds up to everything.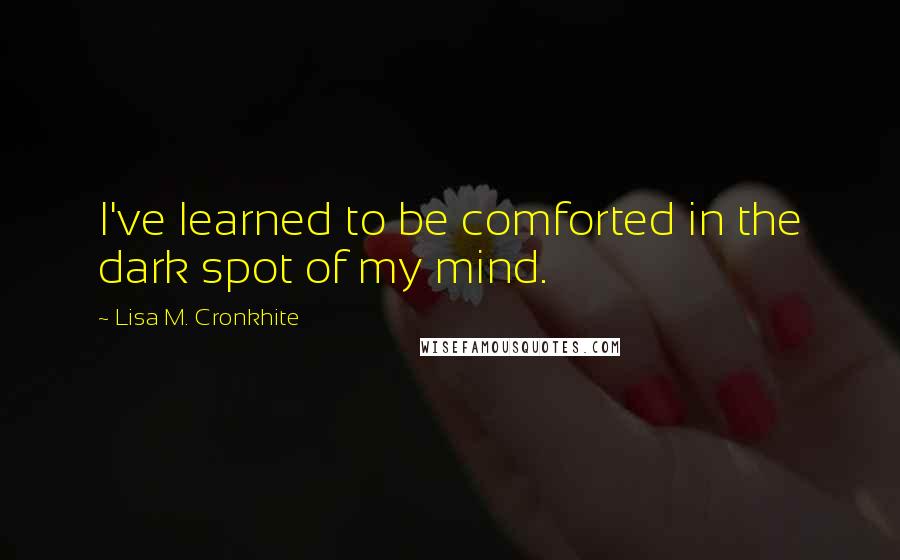 I've learned to be comforted in the dark spot of my mind.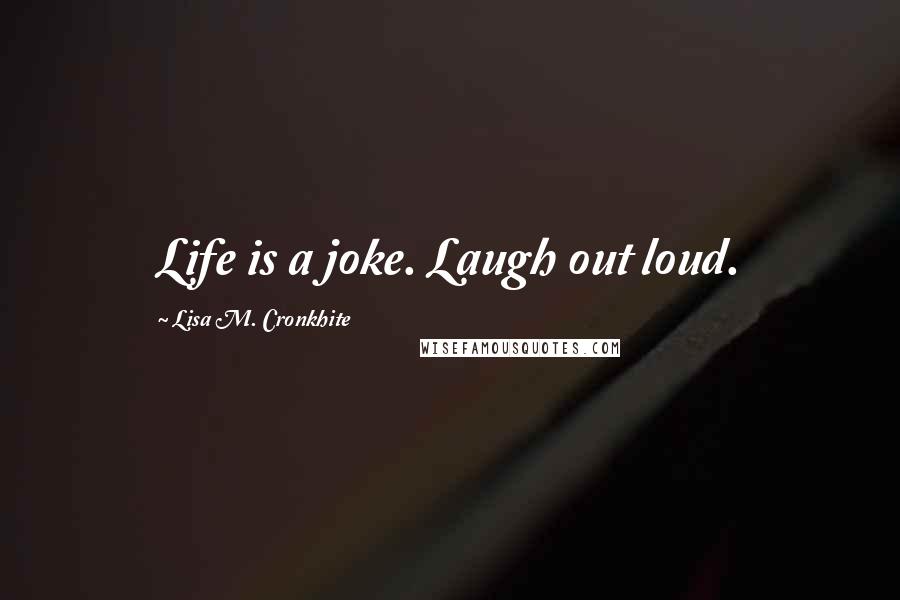 Life is a joke. Laugh out loud.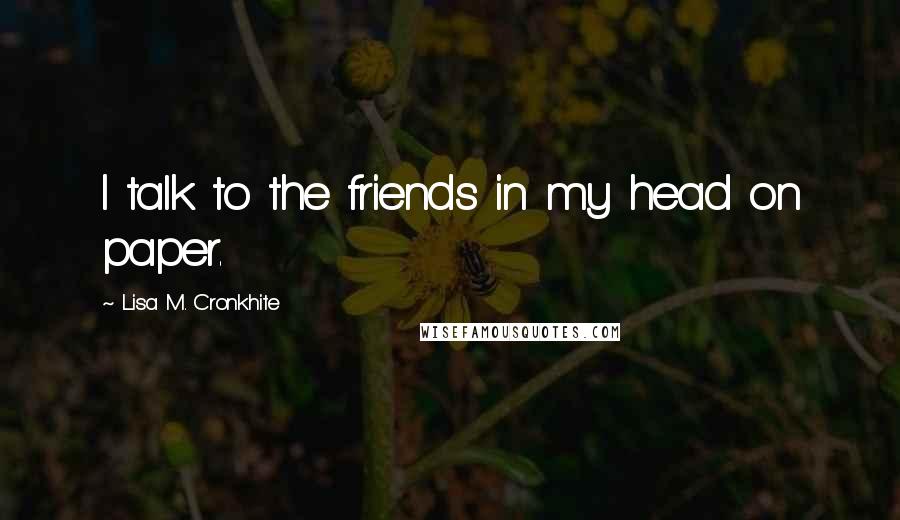 I talk to the friends in my head on paper.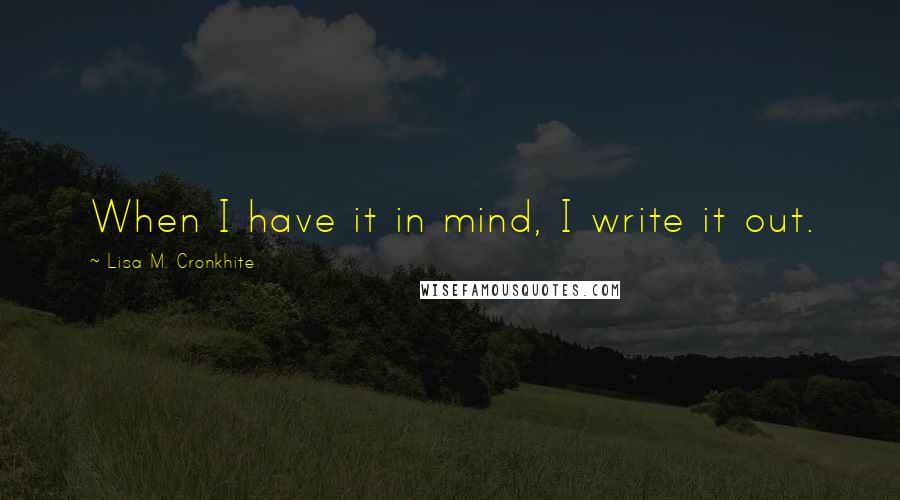 When I have it in mind, I write it out.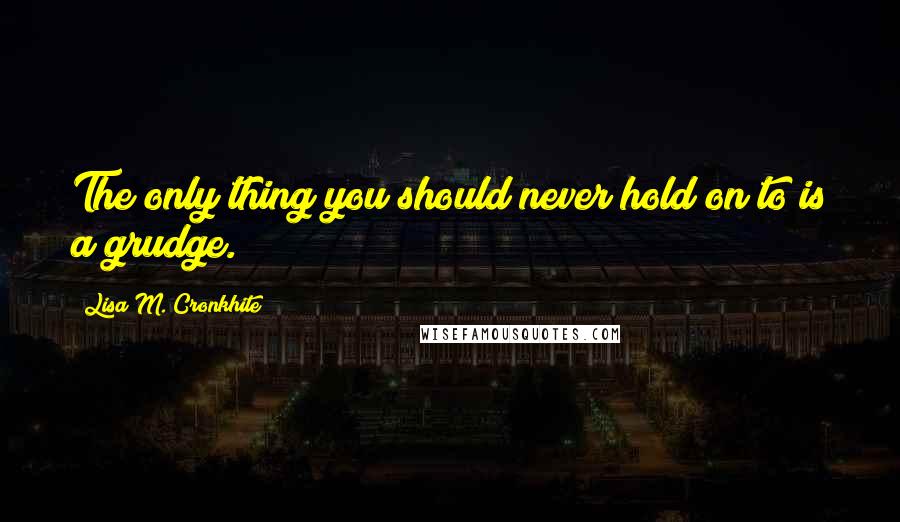 The only thing you should never hold on to is a grudge.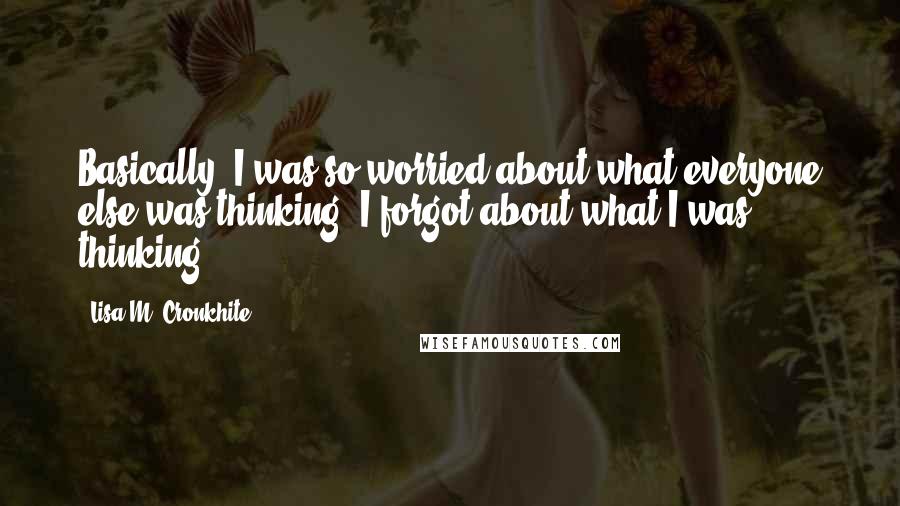 Basically, I was so worried about what everyone else was thinking, I forgot about what I was thinking.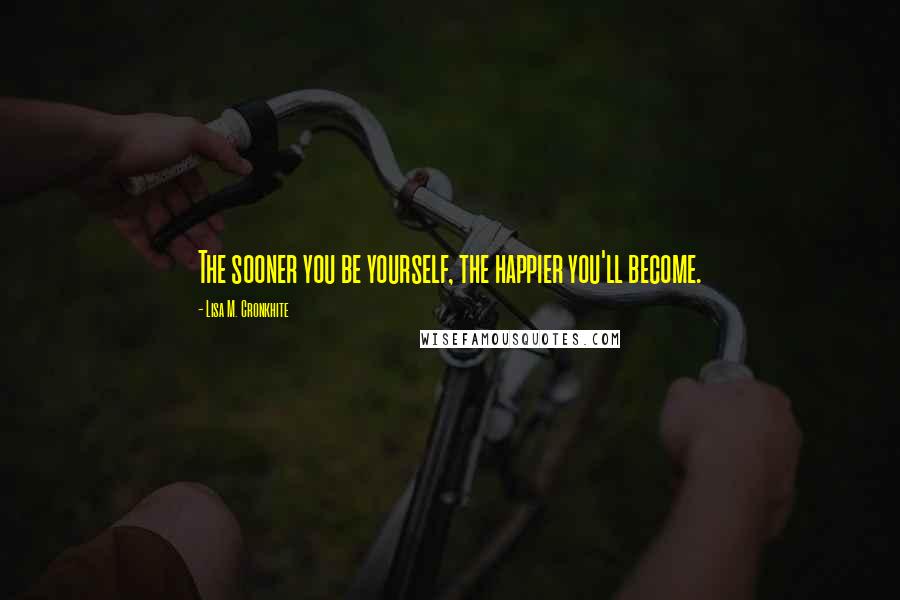 The sooner you be yourself, the happier you'll become.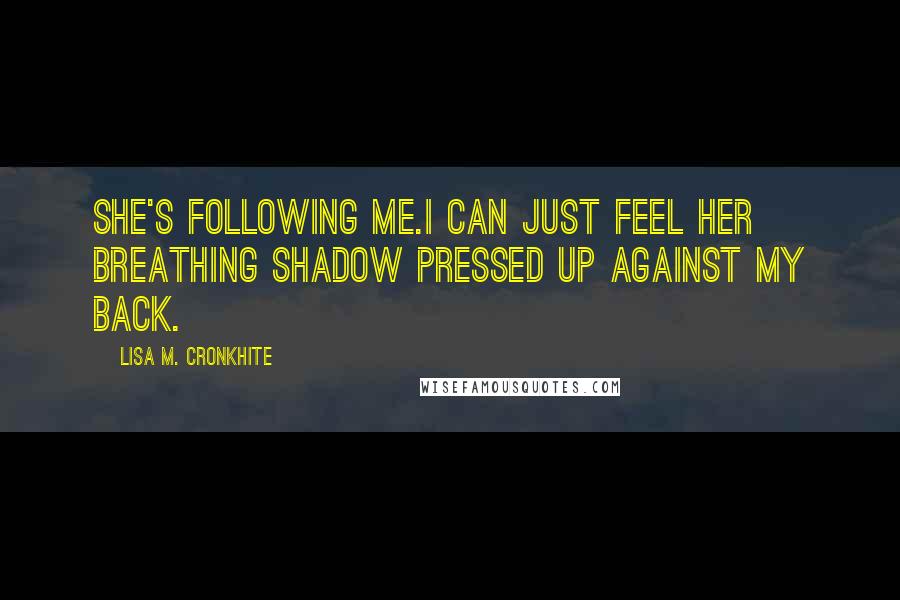 She's following me.
I can just feel her breathing shadow pressed up against my back.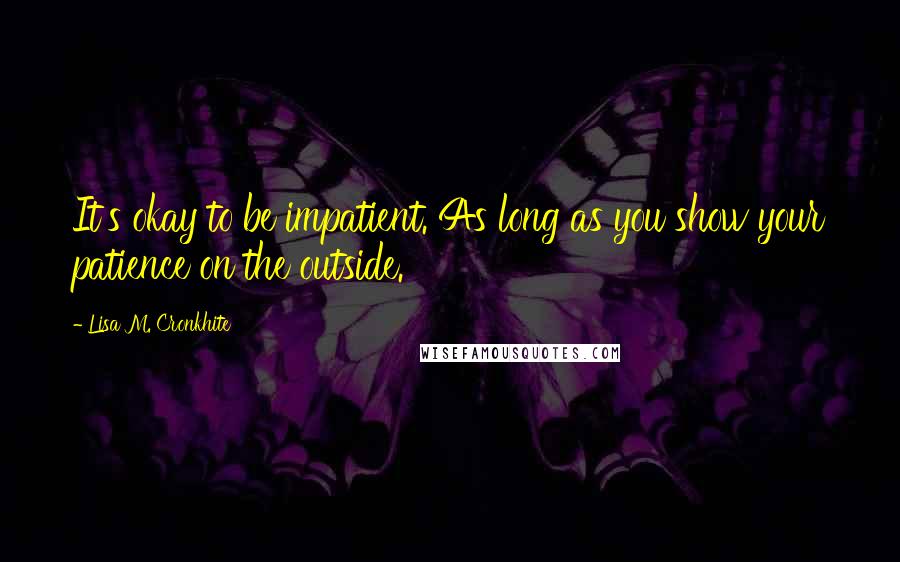 It's okay to be impatient. As long as you show your patience on the outside.