I Just Can't Live Without You Quotes
Collection of top 40 famous quotes about I Just Can't Live Without You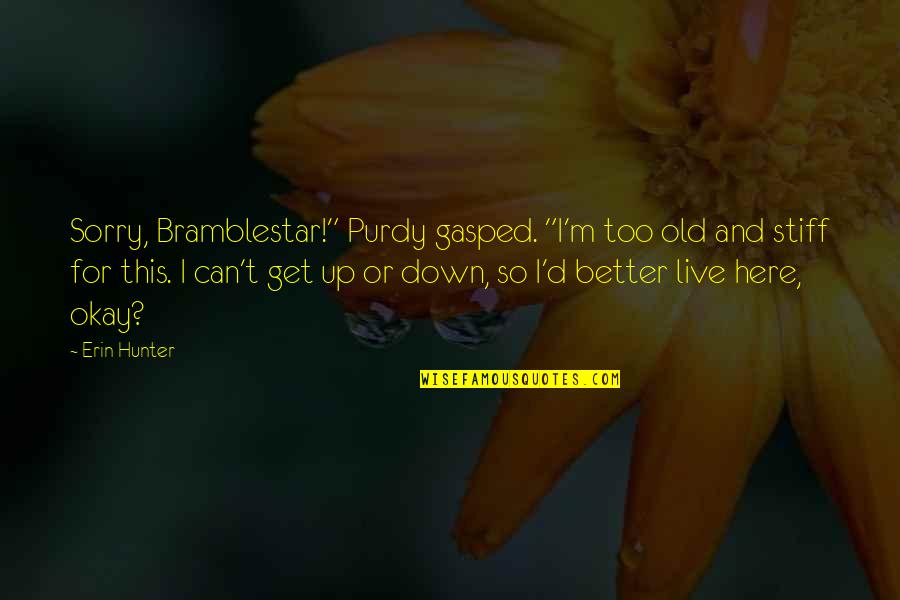 Sorry, Bramblestar!" Purdy gasped. "I'm too old and stiff for this. I can't get up or down, so I'd better live here, okay?
—
Erin Hunter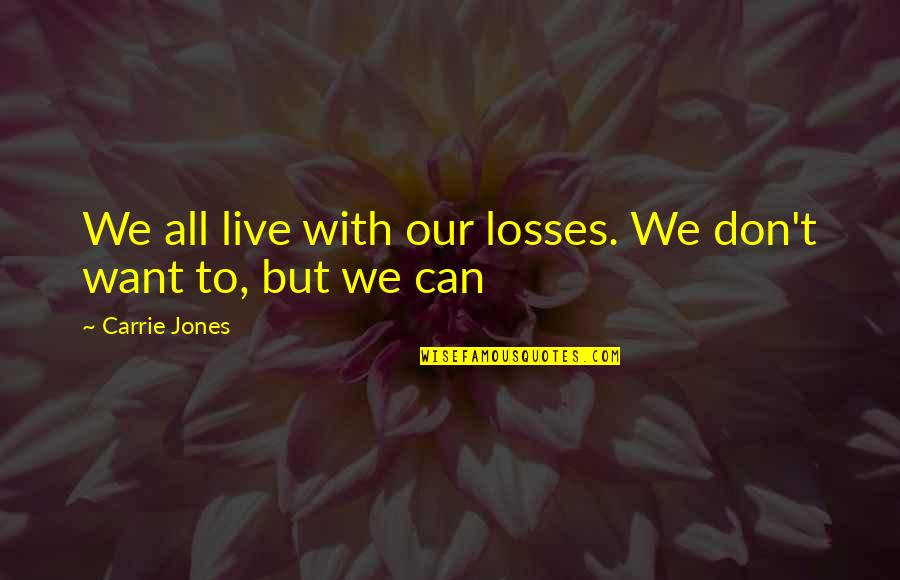 We all live with our losses. We don't want to, but we can
—
Carrie Jones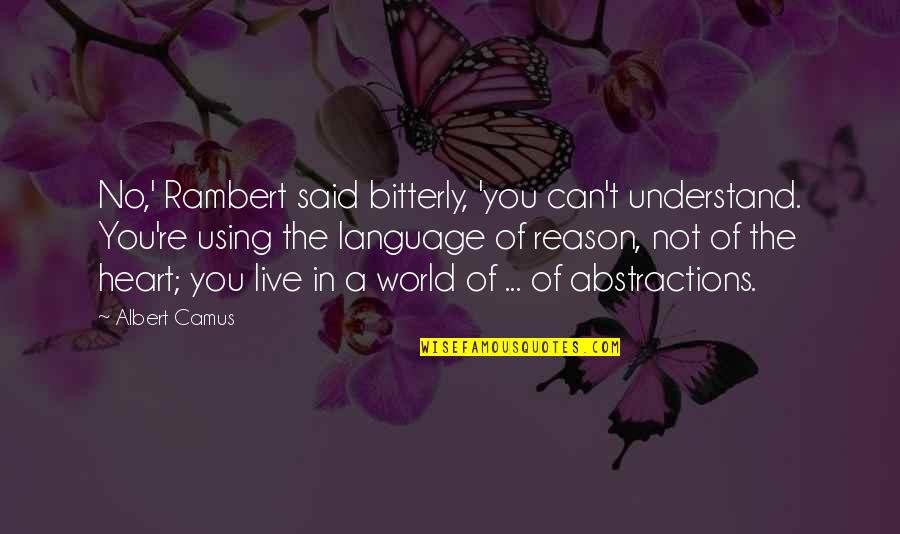 No,' Rambert said bitterly, 'you can't understand. You're using the language of reason, not of the heart; you live in a world of ... of abstractions.
—
Albert Camus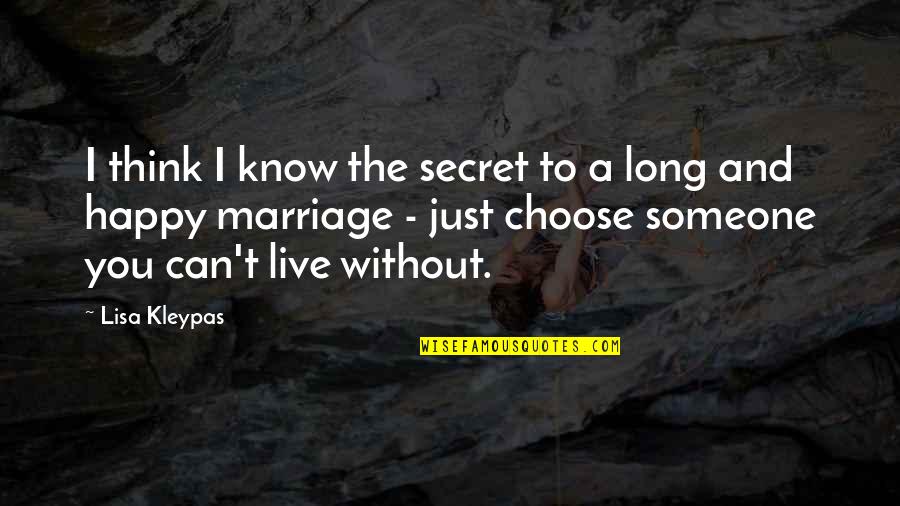 I think I know the secret to a long and happy marriage - just choose someone you can't live without.
—
Lisa Kleypas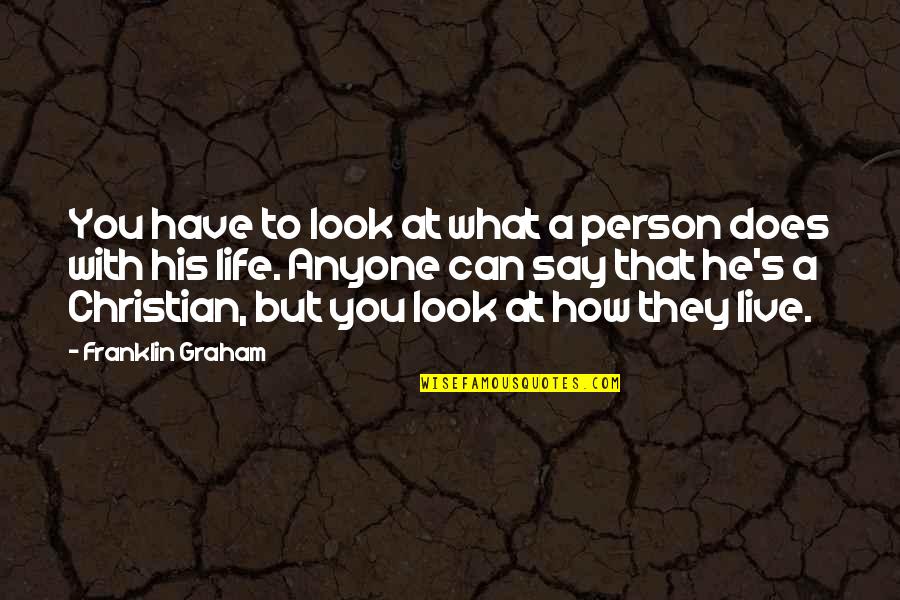 You have to look at what a person does with his life. Anyone can say that he's a Christian, but you look at how they live.
—
Franklin Graham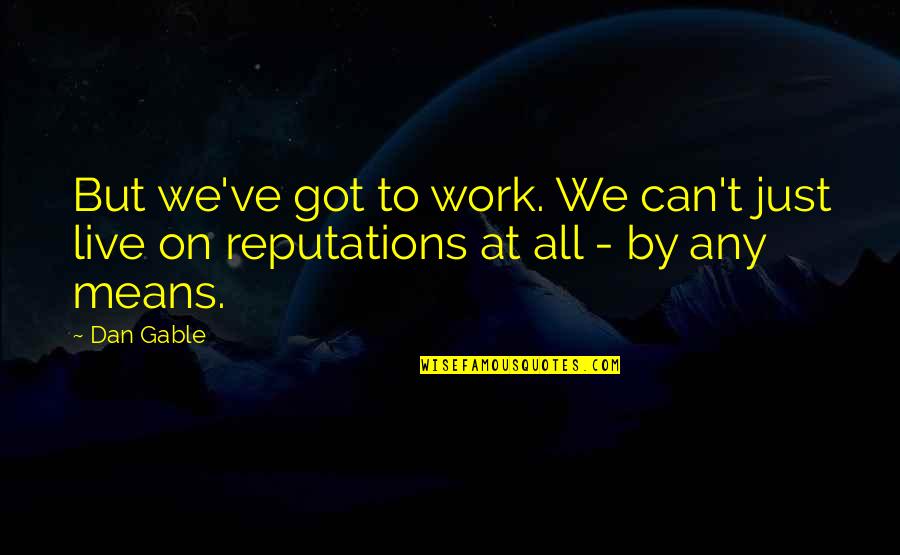 But we've got to work. We can't just live on reputations at all - by any means.
—
Dan Gable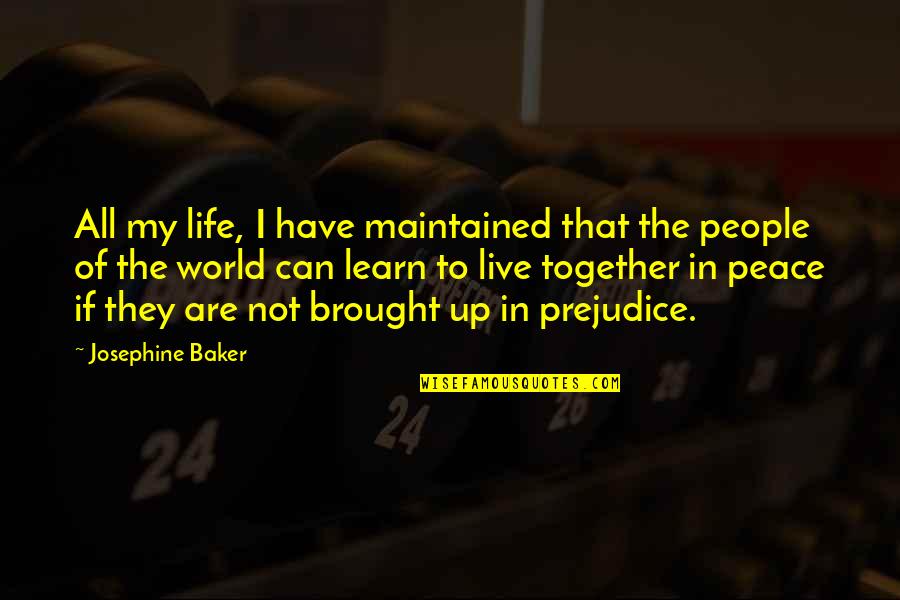 All my life, I have maintained that the people of the world can learn to live together in peace if they are not brought up in prejudice.
—
Josephine Baker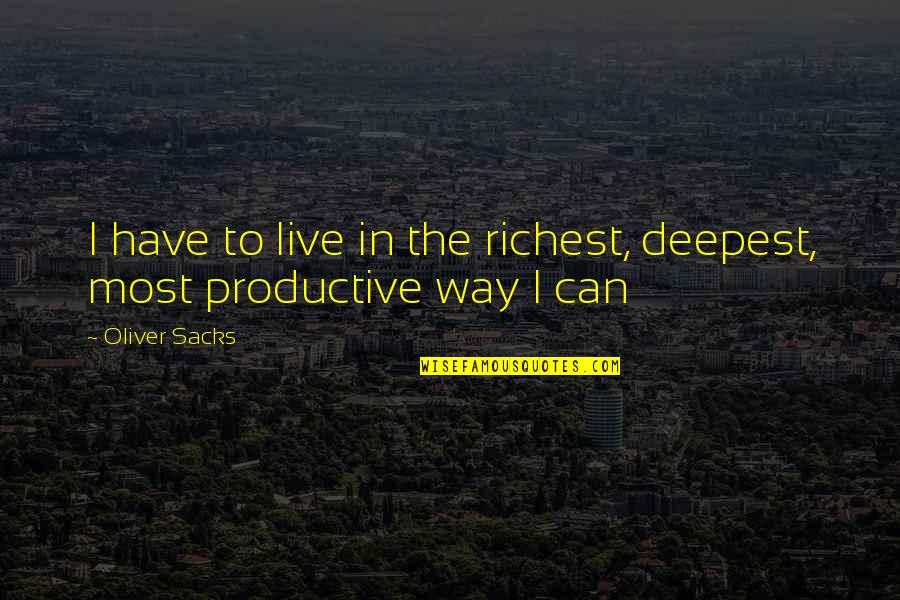 I have to live in the richest, deepest, most productive way I can
—
Oliver Sacks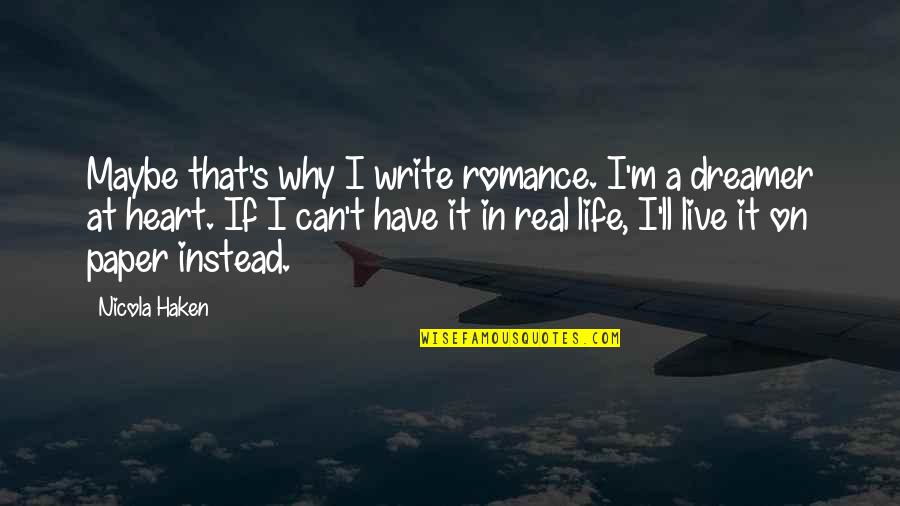 Maybe that's why I write romance. I'm a dreamer at heart. If I can't have it in real life, I'll live it on paper instead.
—
Nicola Haken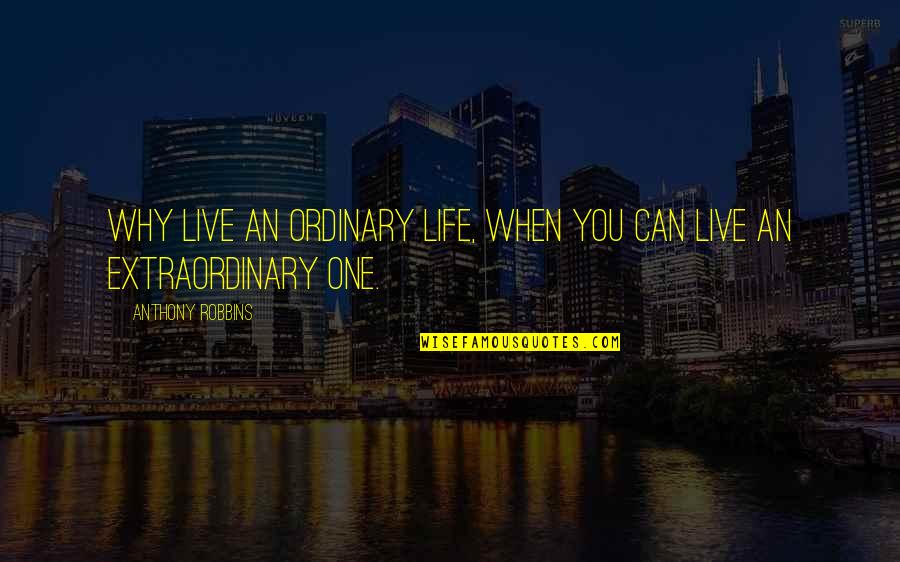 Why live an ordinary life, when you can live an extraordinary one.
—
Anthony Robbins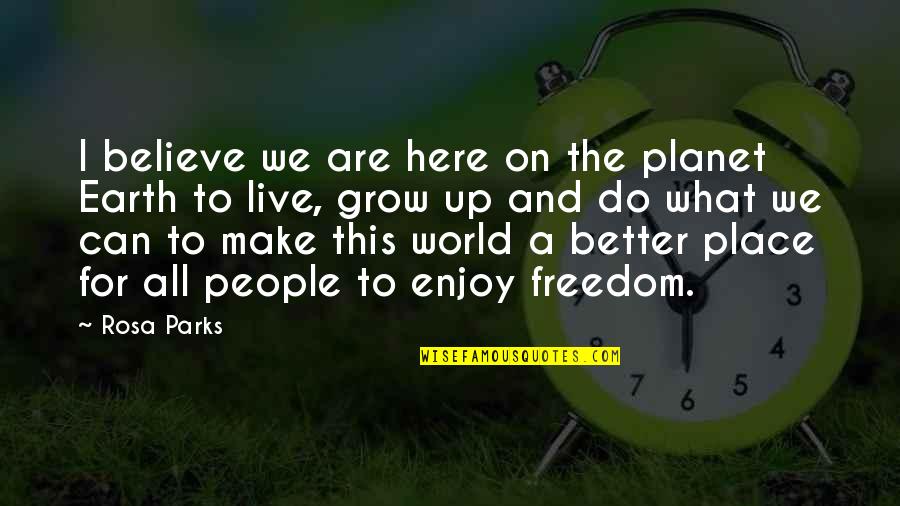 I believe we are here on the planet Earth to live, grow up and do what we can to make this world a better place for all people to enjoy freedom.
—
Rosa Parks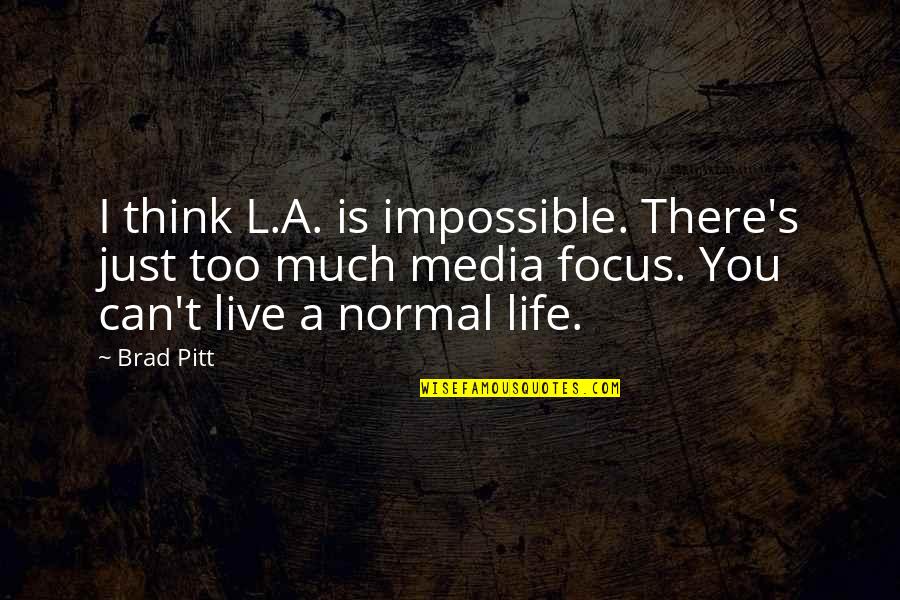 I think L.A. is impossible. There's just too much media focus. You can't live a normal life.
—
Brad Pitt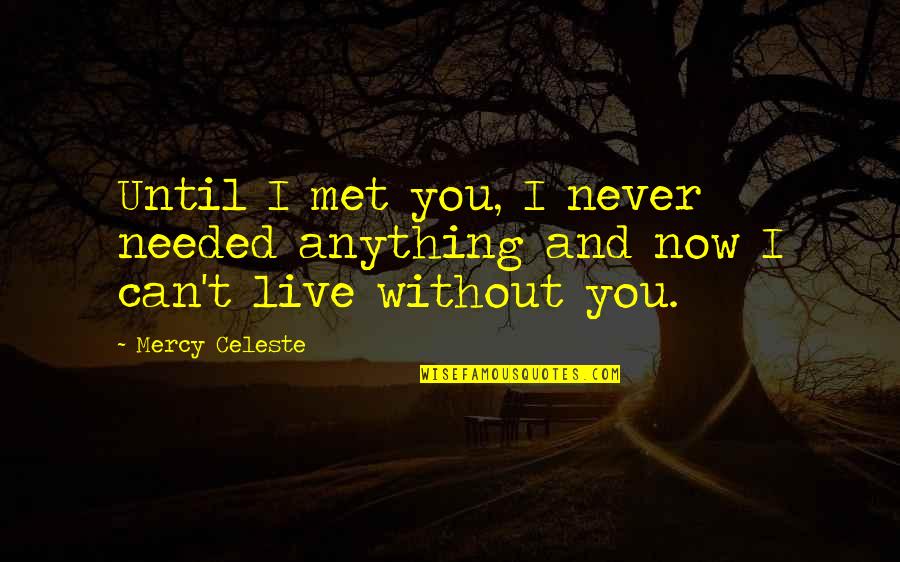 Until I met you, I never needed anything and now I can't live without you. —
Mercy Celeste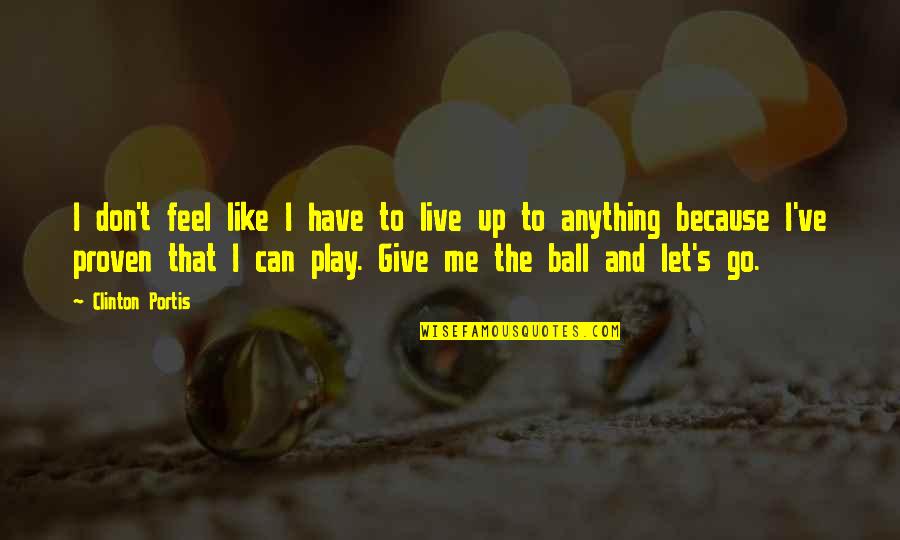 I don't feel like I have to live up to anything because I've proven that I can play. Give me the ball and let's go. —
Clinton Portis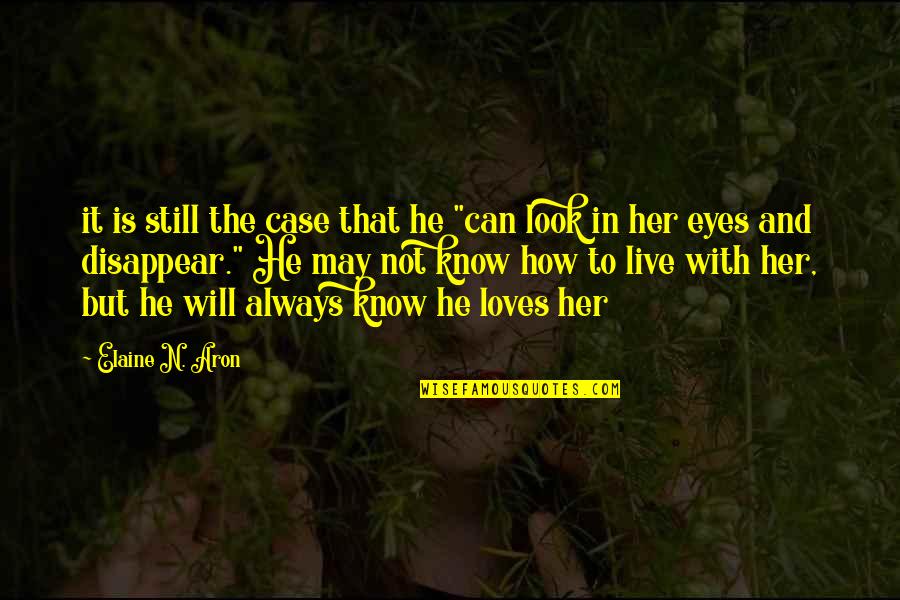 it is still the case that he "can look in her eyes and disappear." He may not know how to live with her, but he will always know he loves her —
Elaine N. Aron
Marriage is not about finding a person you can live with, it's about finding the person you can't live without. —
S.J.D. Peterson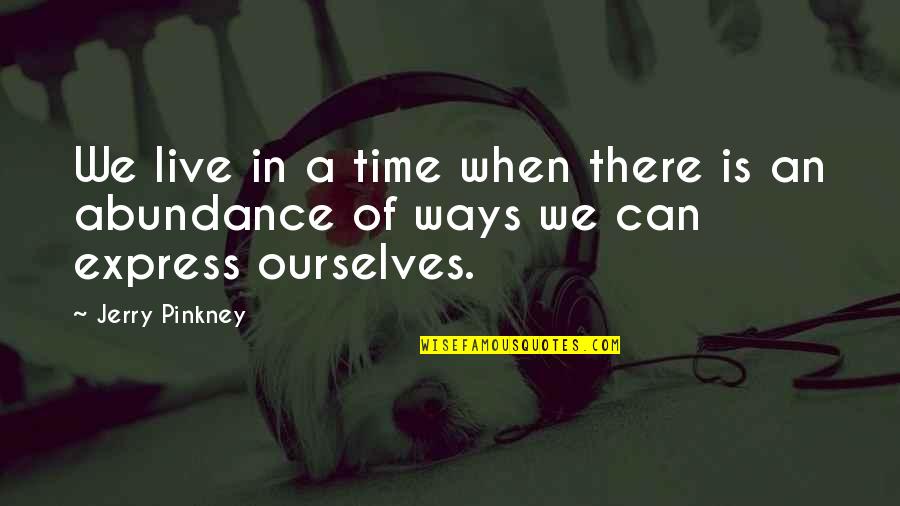 We live in a time when there is an abundance of ways we can express ourselves. —
Jerry Pinkney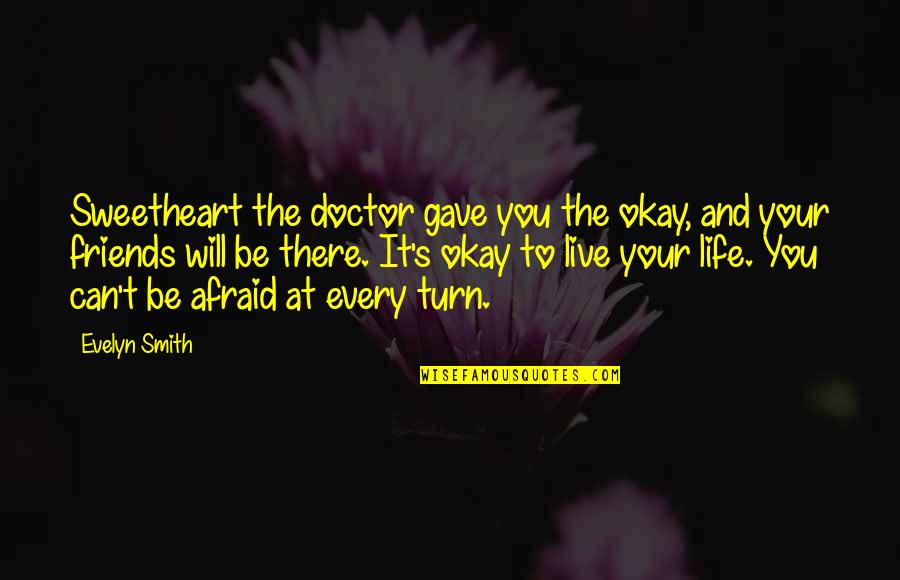 Sweetheart the doctor gave you the okay, and your friends will be there. It's okay to live your life. You can't be afraid at every turn. —
Evelyn Smith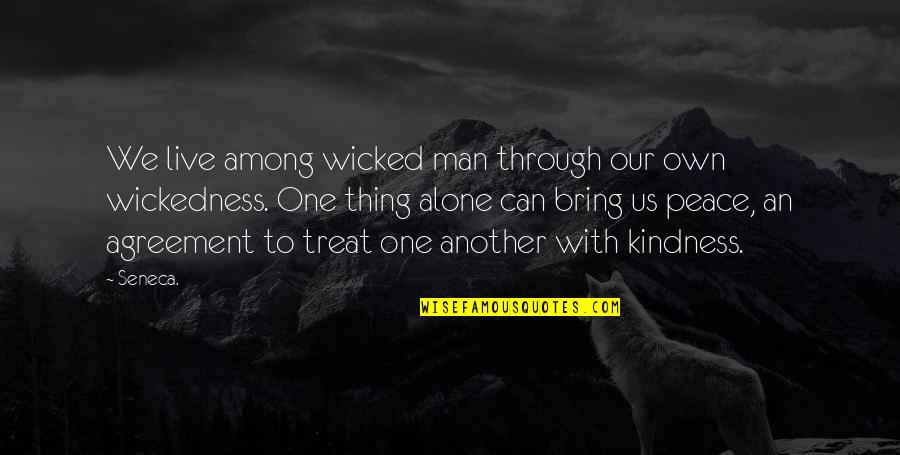 We live among wicked man through our own wickedness. One thing alone can bring us peace, an agreement to treat one another with kindness. —
Seneca.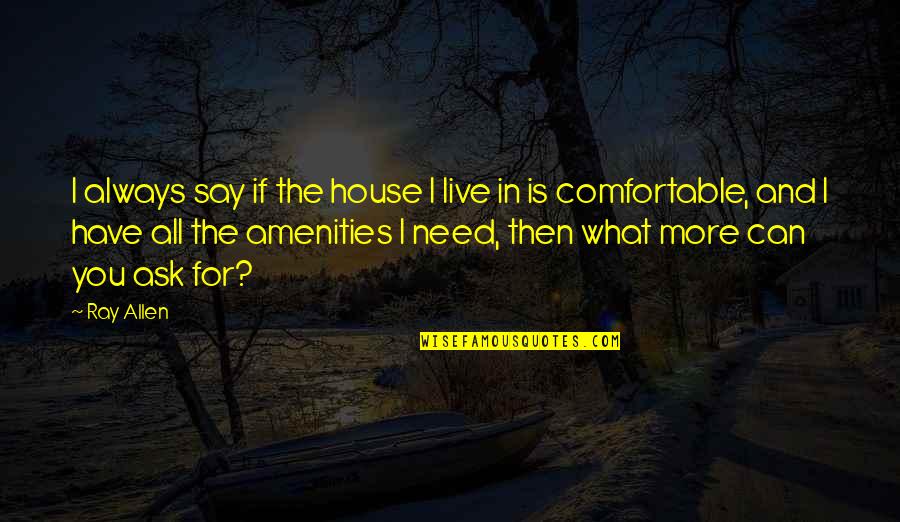 I always say if the house I live in is comfortable, and I have all the amenities I need, then what more can you ask for? —
Ray Allen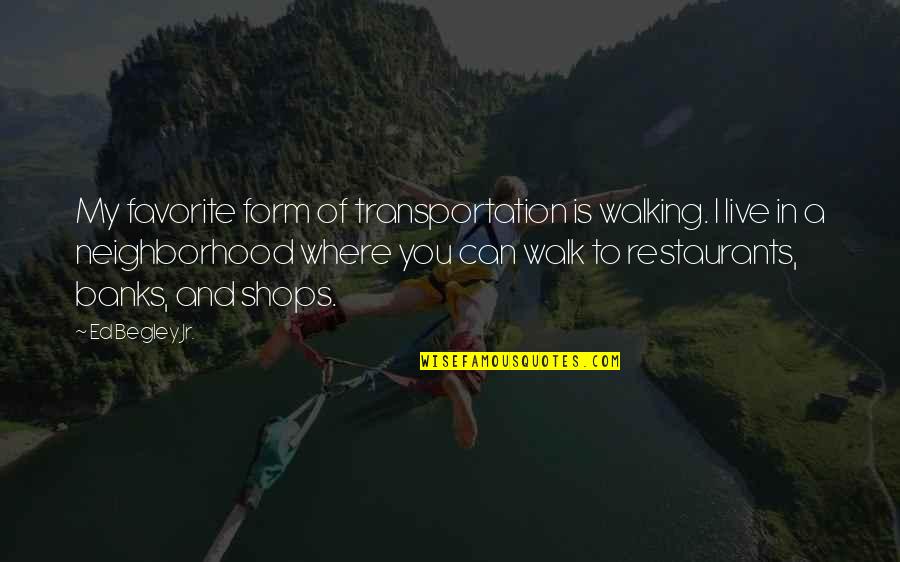 My favorite form of transportation is walking. I live in a neighborhood where you can walk to restaurants, banks, and shops. —
Ed Begley Jr.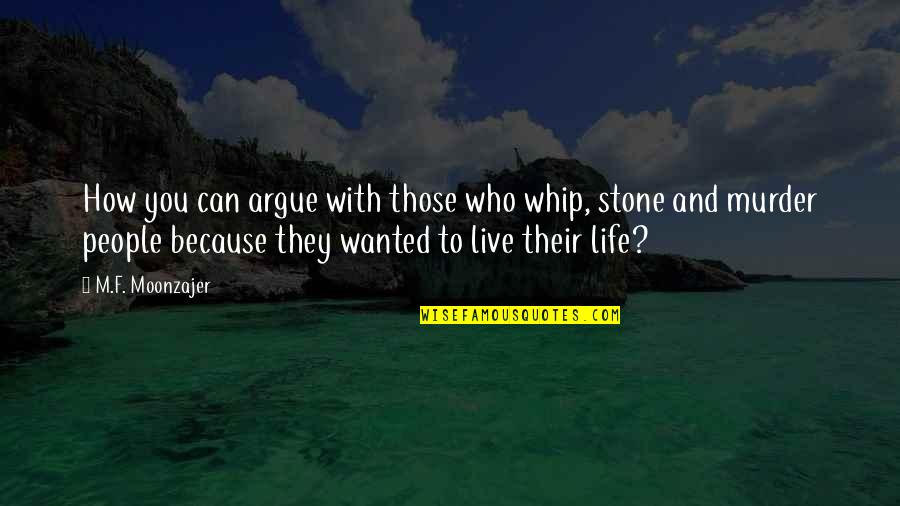 How you can argue with those who whip, stone and murder people because they wanted to live their life? —
M.F. Moonzajer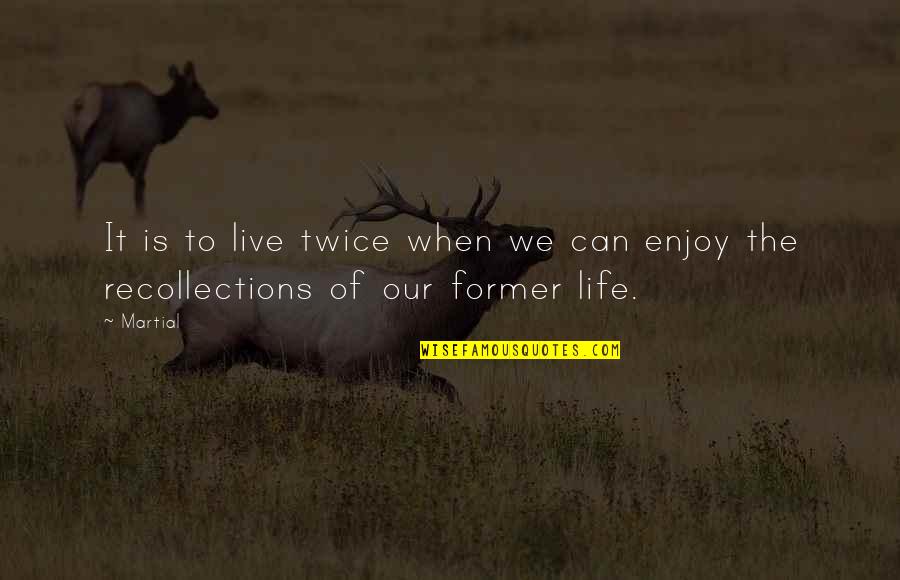 It is to live twice when we can enjoy the recollections of our former life. —
Martial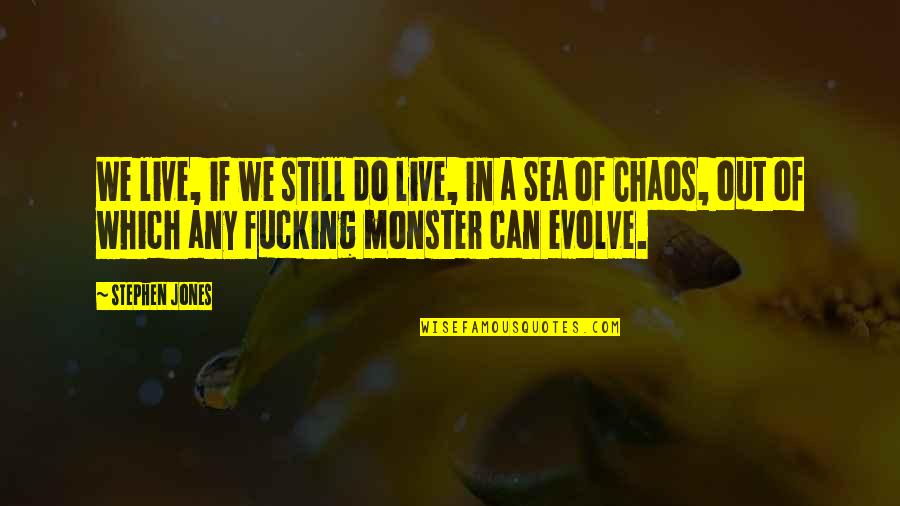 We live, if we still do live, in a Sea of Chaos, out of which any fucking monster can evolve. —
Stephen Jones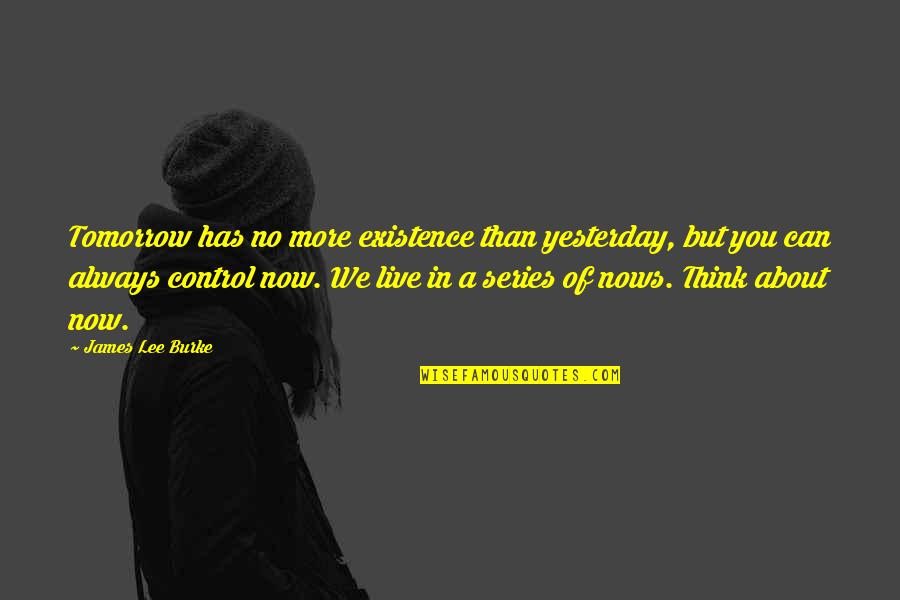 Tomorrow has no more existence than yesterday, but you can always control now. We live in a series of nows. Think about now. —
James Lee Burke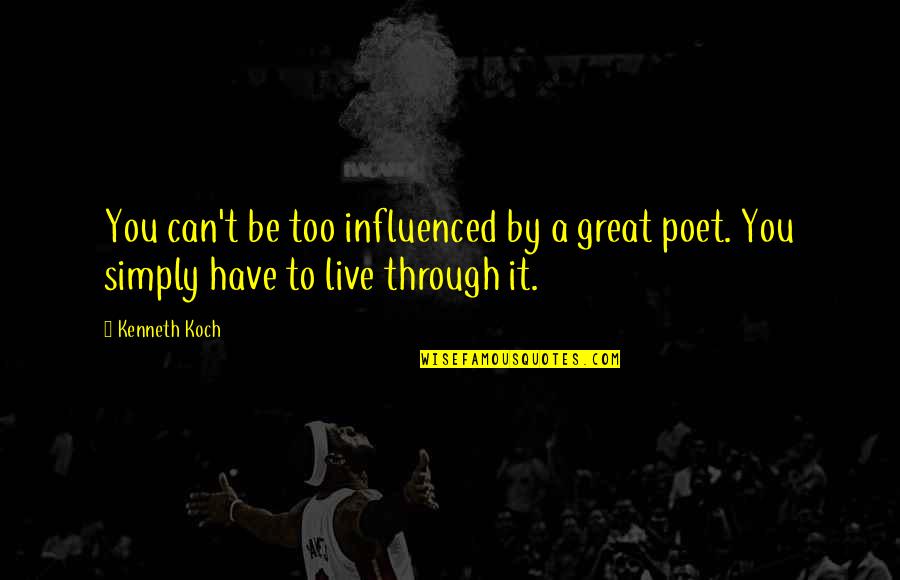 You can't be too influenced by a great poet. You simply have to live through it. —
Kenneth Koch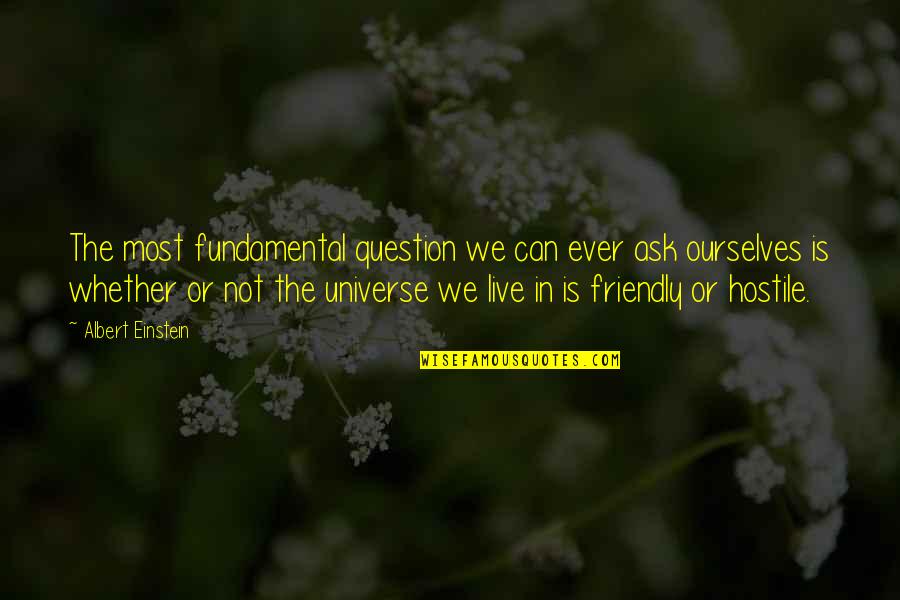 The most fundamental question we can ever ask ourselves is whether or not the universe we live in is friendly or hostile. —
Albert Einstein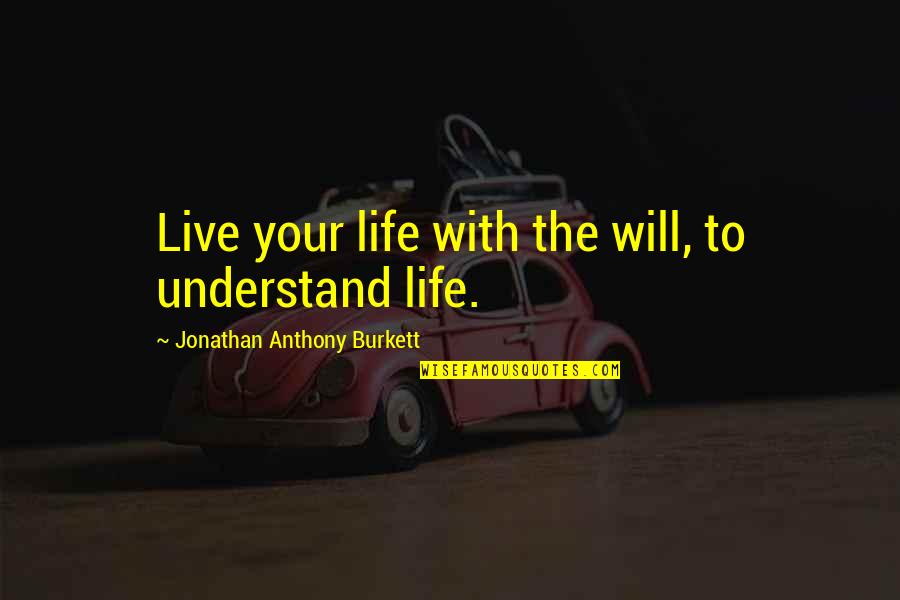 Live your life with the will, to understand life. —
Jonathan Anthony Burkett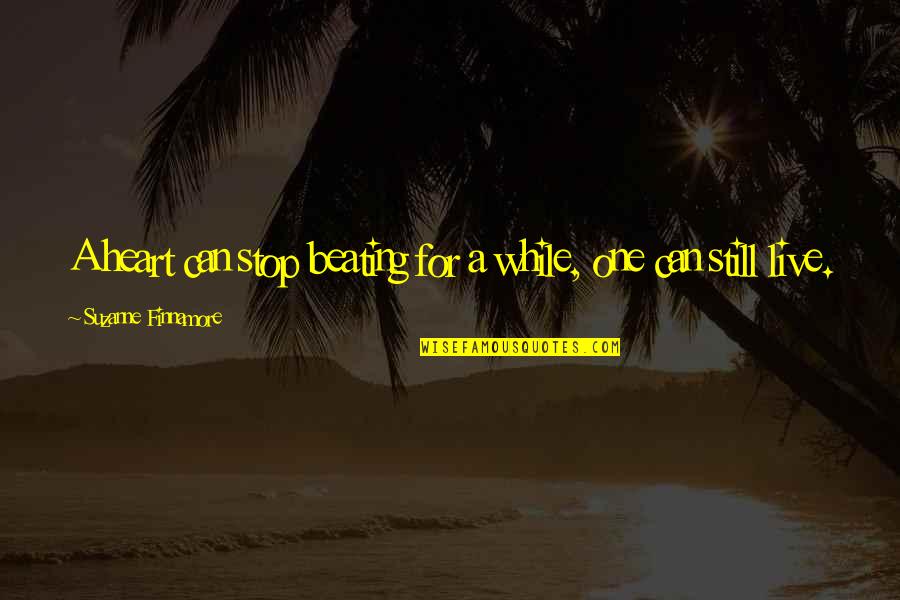 A heart can stop beating for a while, one can still live. —
Suzanne Finnamore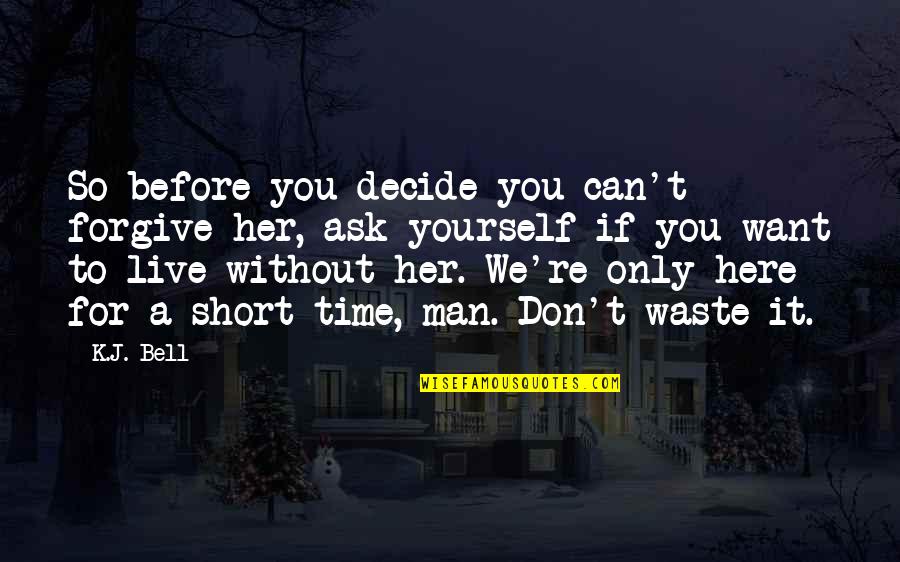 So before you decide you can't forgive her, ask yourself if you want to live without her. We're only here for a short time, man. Don't waste it. —
K.J. Bell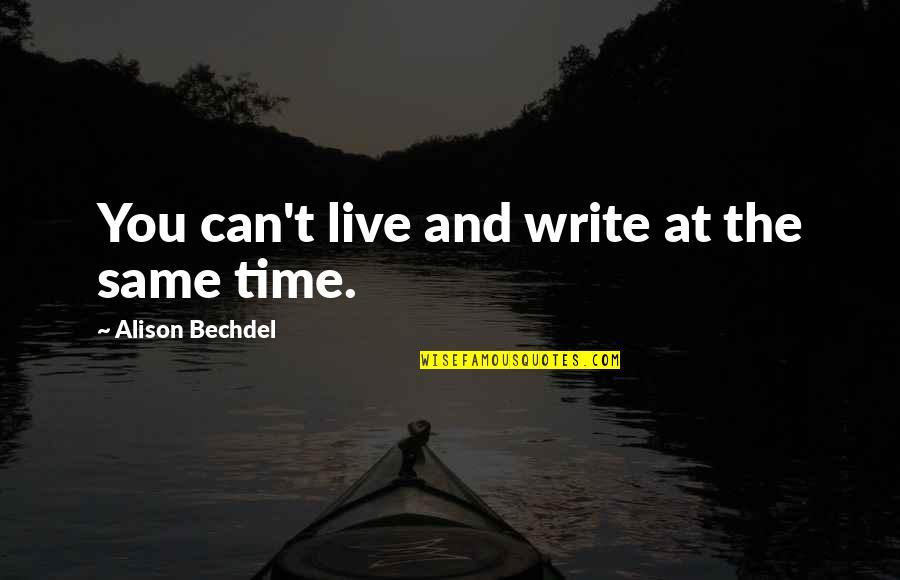 You can't live and write at the same time. —
Alison Bechdel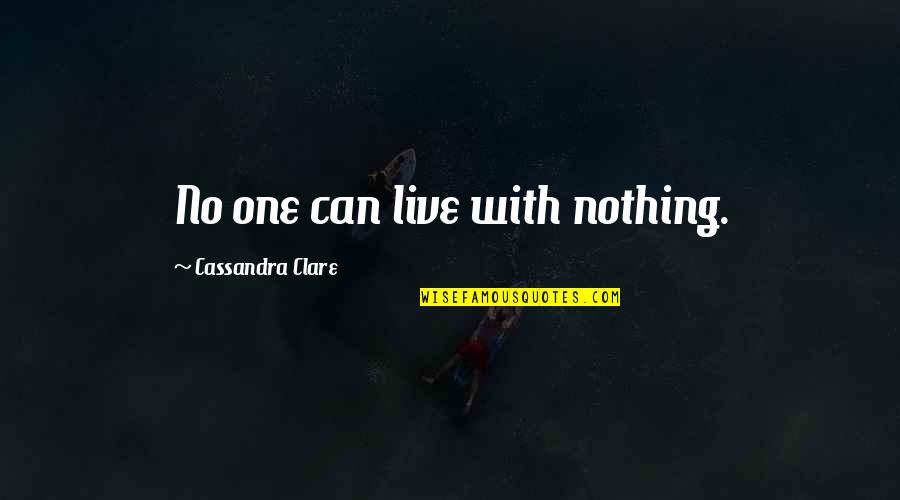 No one can live with nothing. —
Cassandra Clare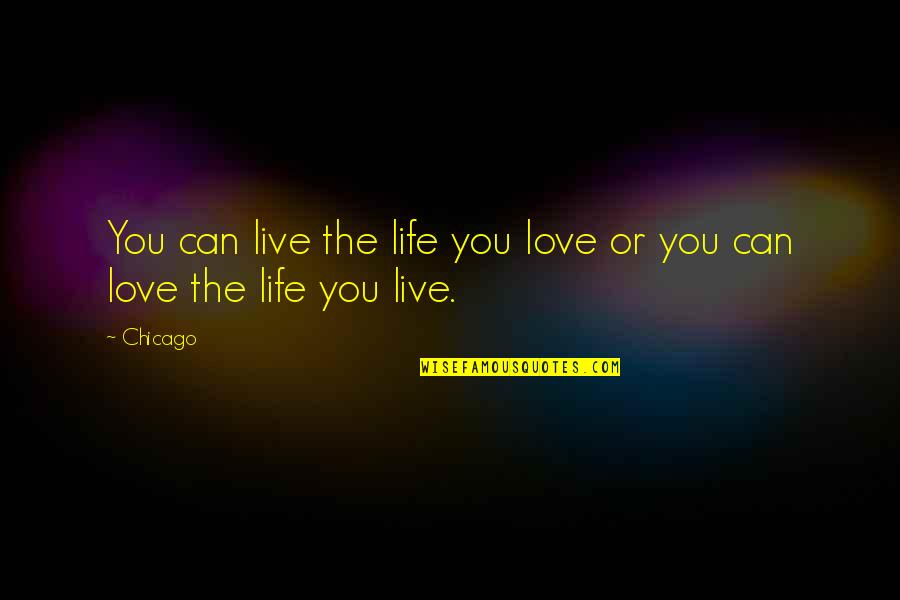 You can live the life you love or you can love the life you live. —
Chicago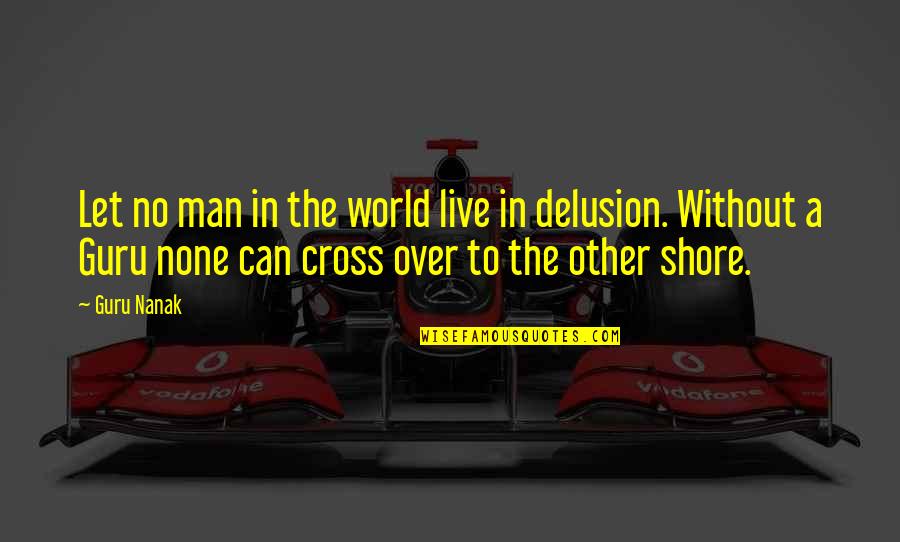 Let no man in the world live in delusion. Without a Guru none can cross over to the other shore. —
Guru Nanak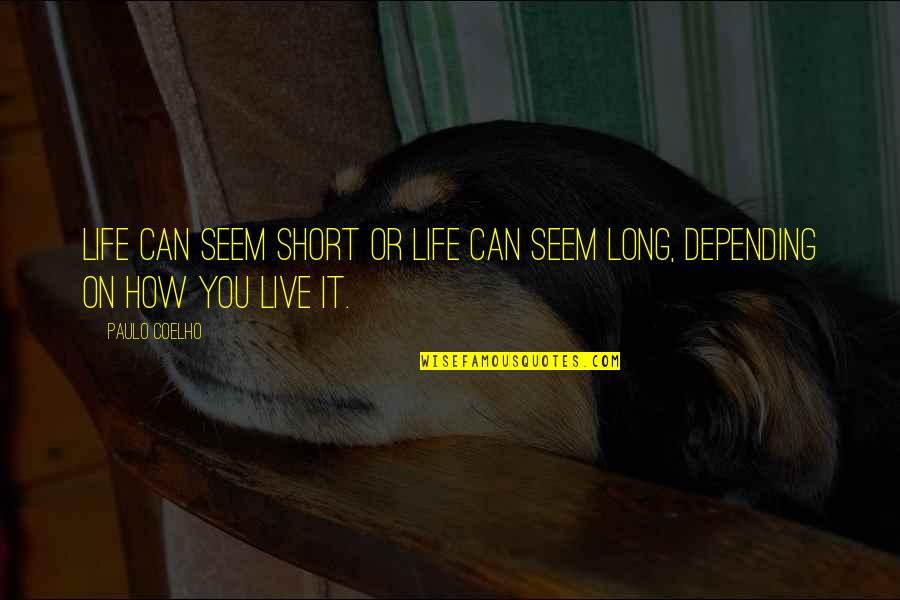 Life can seem short or life can seem long, depending on how you live it. —
Paulo Coelho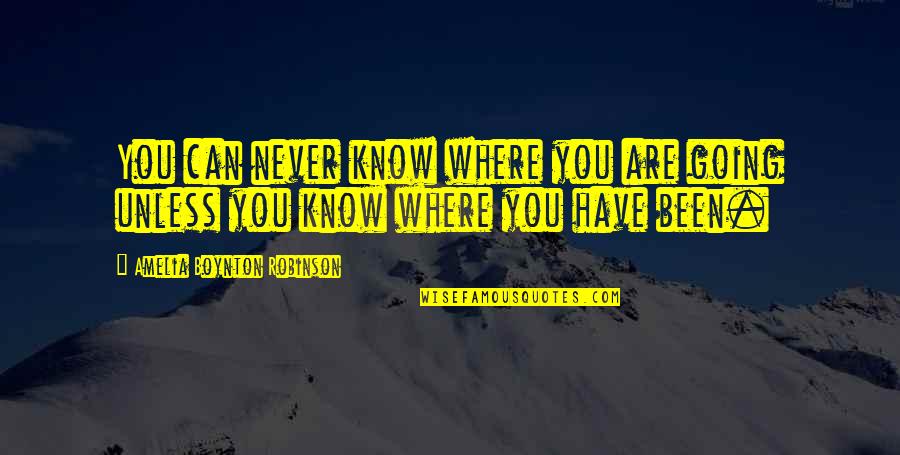 You can never know where you are going unless you know where you have been. —
Amelia Boynton Robinson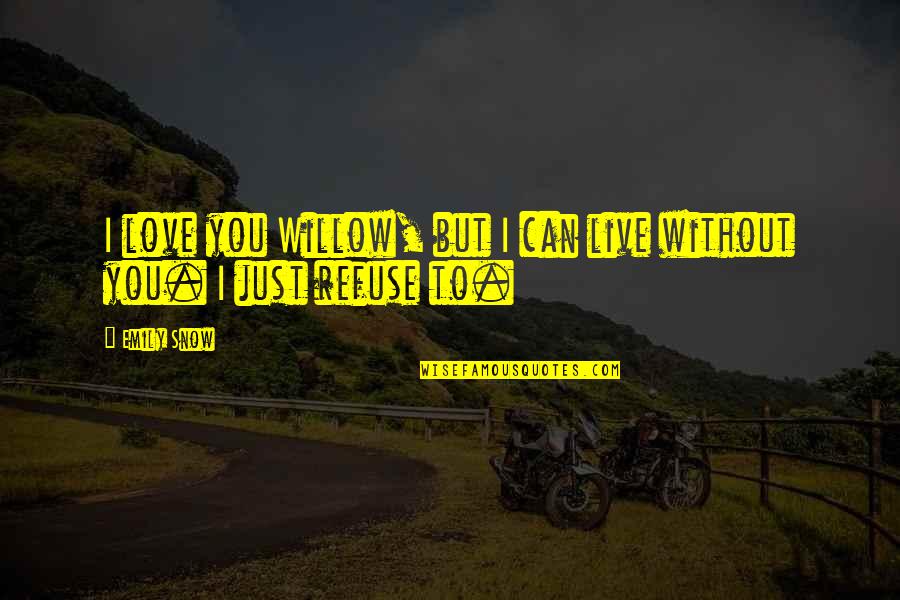 I love you Willow, but I can live without you. I just refuse to. —
Emily Snow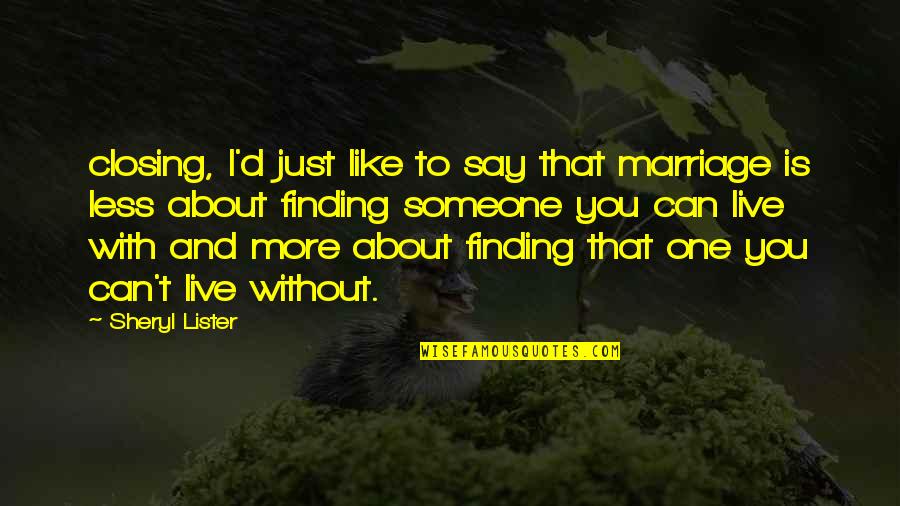 closing, I'd just like to say that marriage is less about finding someone you can live with and more about finding that one you can't live without. —
Sheryl Lister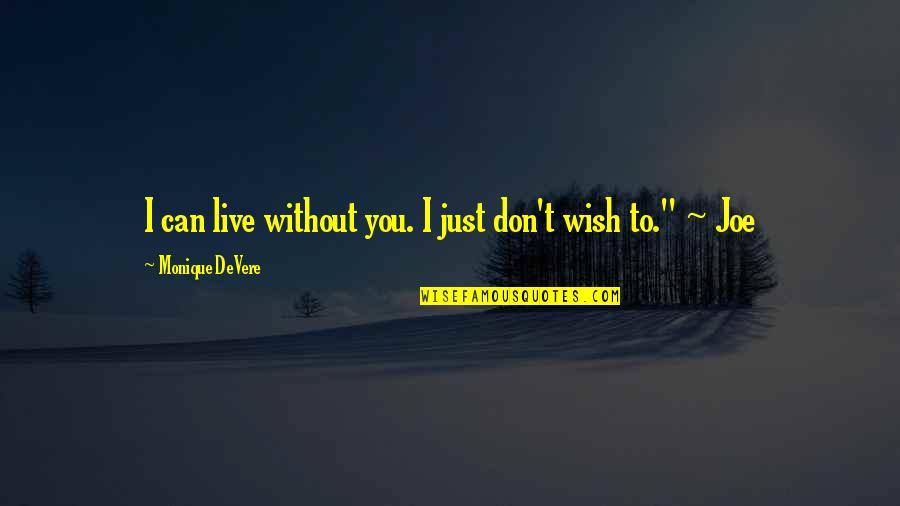 I can live without you. I just don't wish to." ~ Joe —
Monique DeVere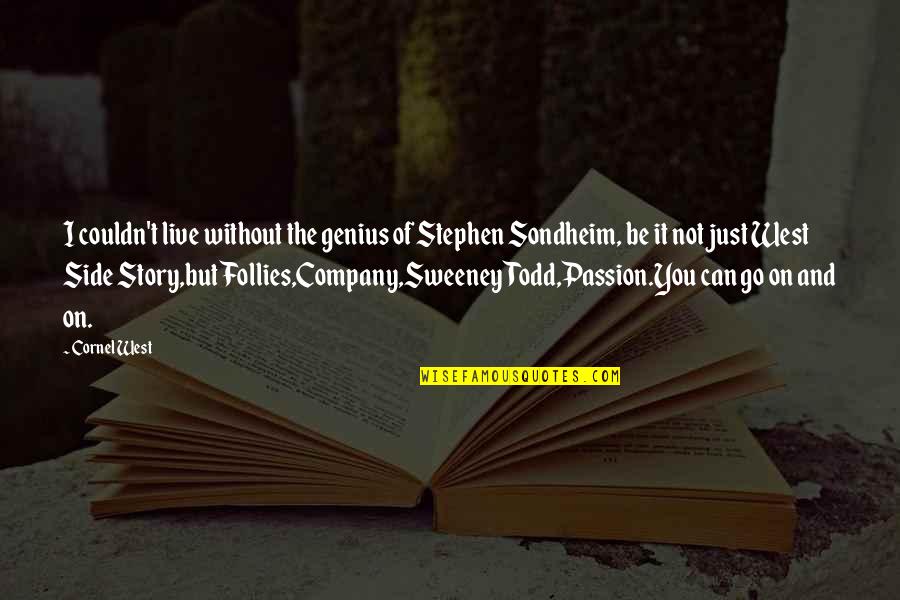 I couldn't live without the genius of Stephen Sondheim, be it not just West Side Story,but Follies,Company,Sweeney Todd,Passion.You can go on and on. —
Cornel West