Just Stay Calm Quotes
Collection of top 44 famous quotes about Just Stay Calm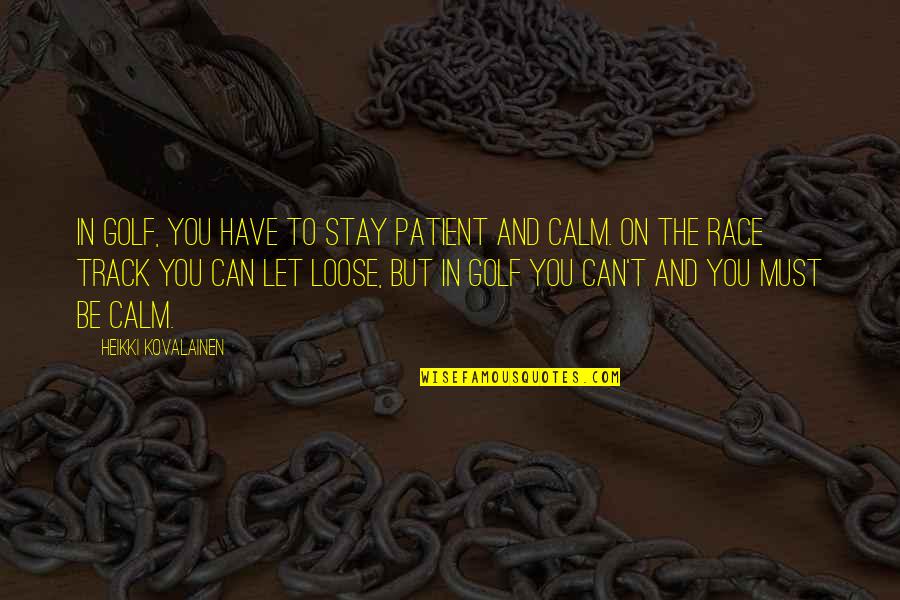 In golf, you have to stay patient and calm. On the race track you can let loose, but in golf you can't and you must be calm.
—
Heikki Kovalainen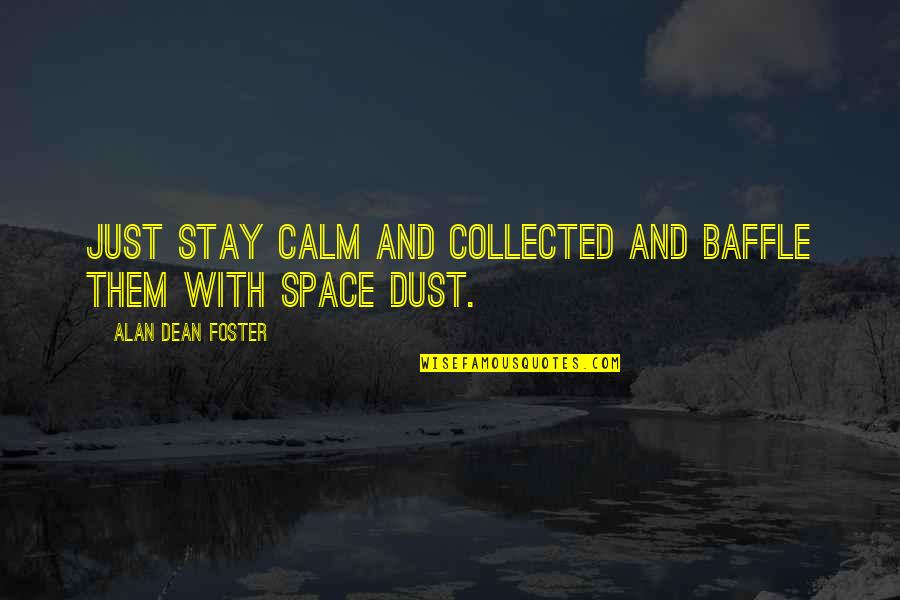 Just stay calm and collected and baffle them with space dust.
—
Alan Dean Foster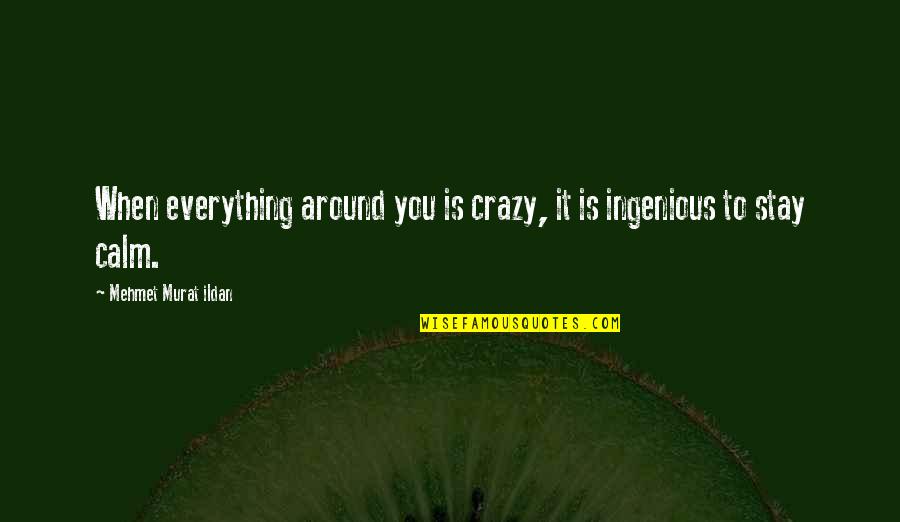 When everything around you is crazy, it is ingenious to stay calm.
—
Mehmet Murat Ildan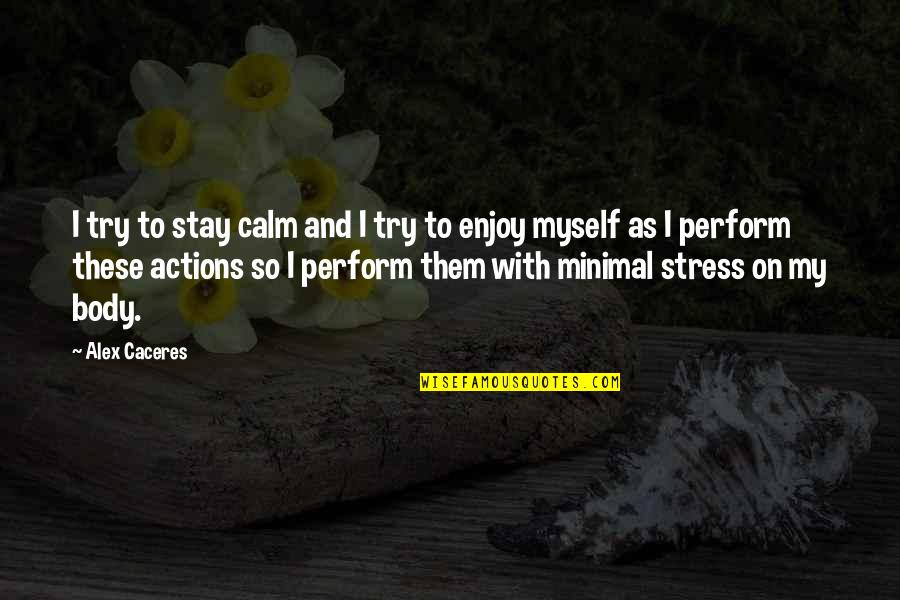 I try to stay calm and I try to enjoy myself as I perform these actions so I perform them with minimal stress on my body.
—
Alex Caceres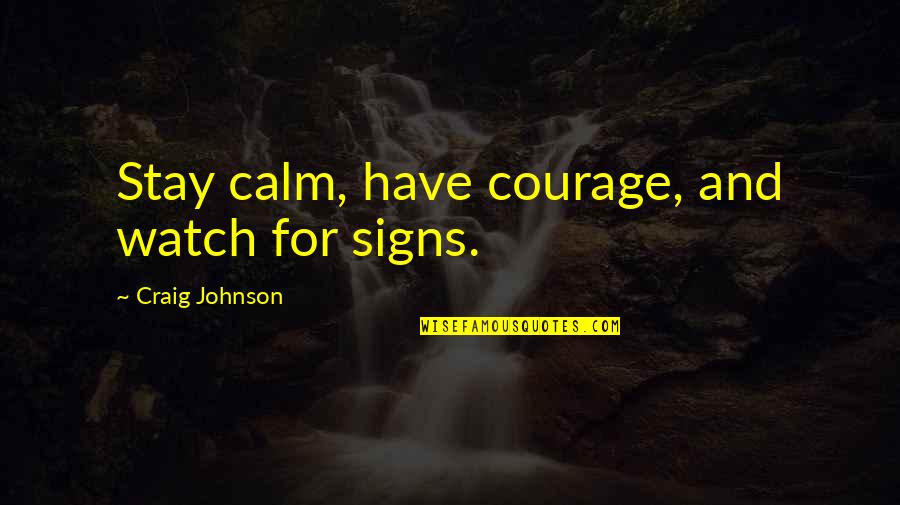 Stay calm, have courage, and watch for signs.
—
Craig Johnson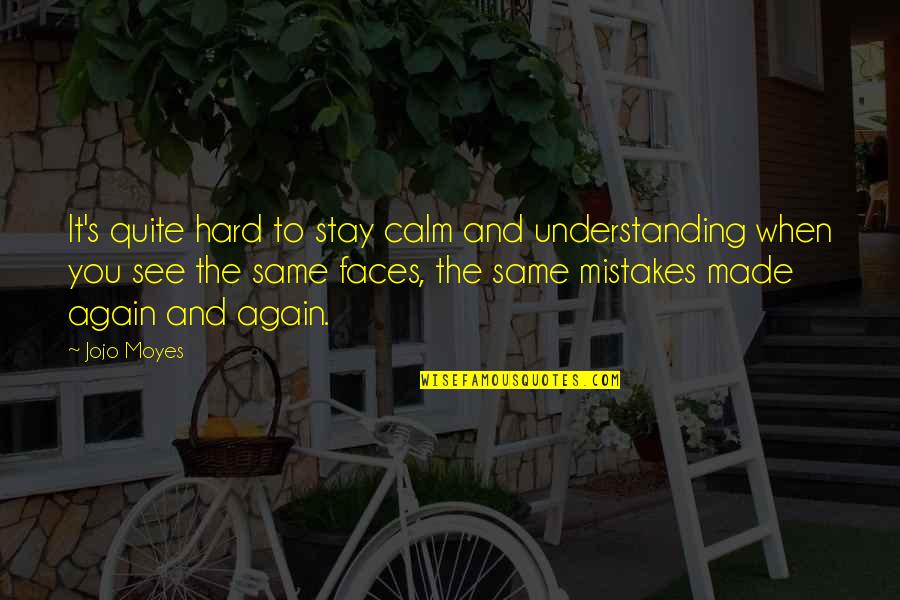 It's quite hard to stay calm and understanding when you see the same faces, the same mistakes made again and again.
—
Jojo Moyes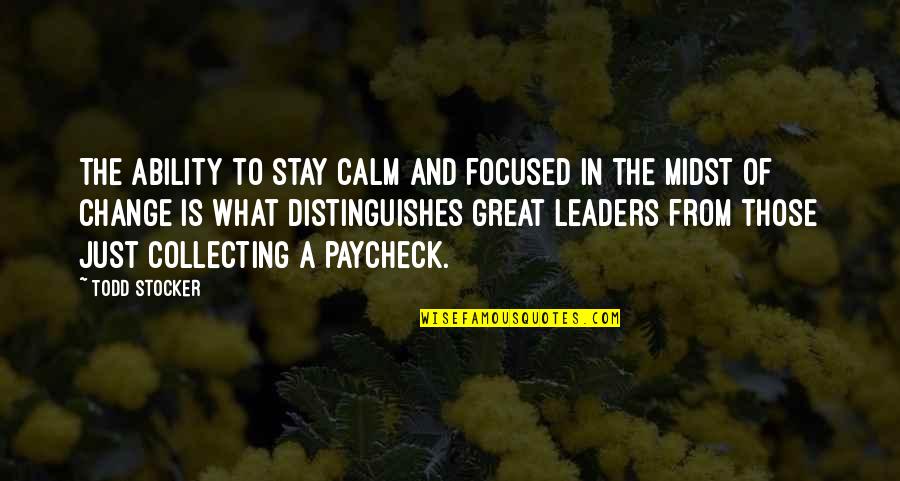 The ability to stay calm and focused in the midst of change is what distinguishes great leaders from those just collecting a paycheck.
—
Todd Stocker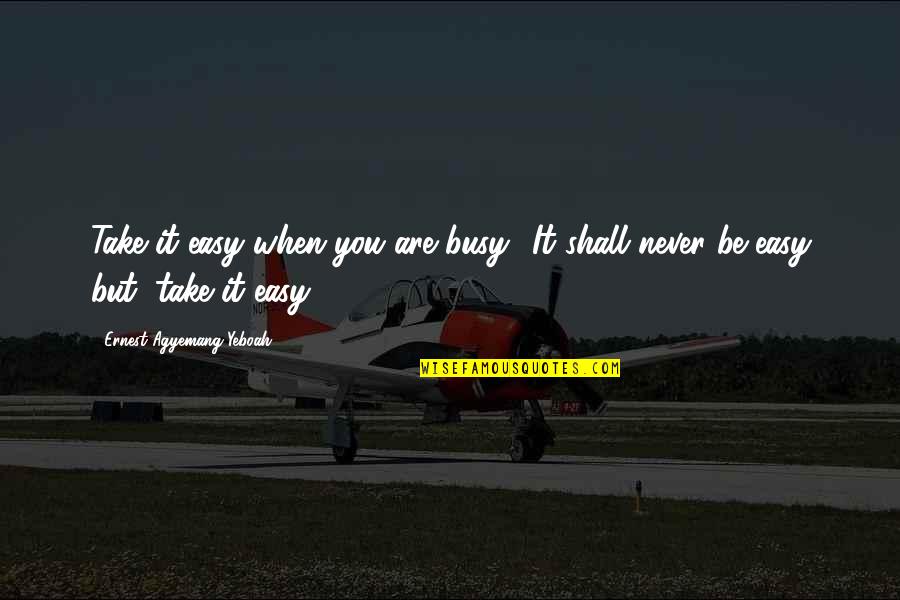 Take it easy when you are busy! It shall never be easy but, take it easy!
—
Ernest Agyemang Yeboah
We may be able to predict when it shall rain but the exact second when the first rain drop shall hit the ground is always uncertain all.
—
Ernest Agyemang Yeboah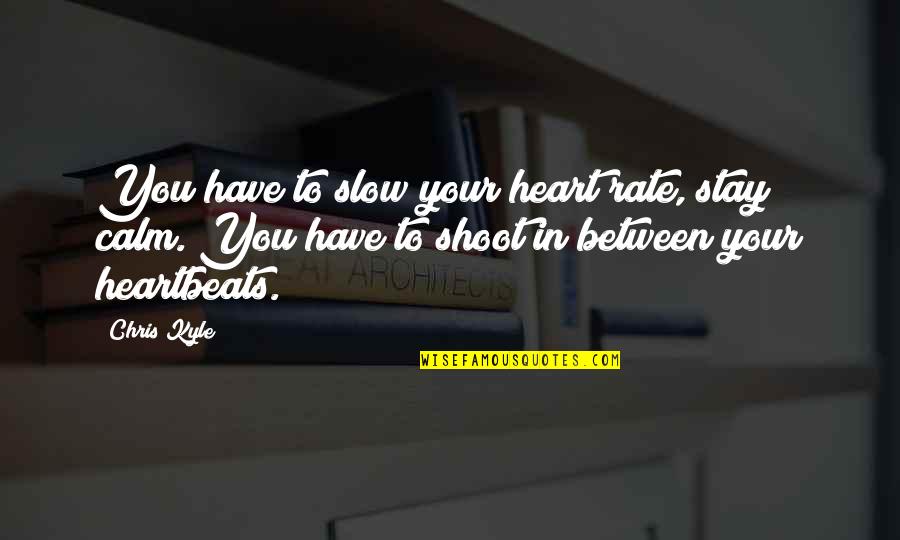 You have to slow your heart rate, stay calm. You have to shoot in between your heartbeats.
—
Chris Kyle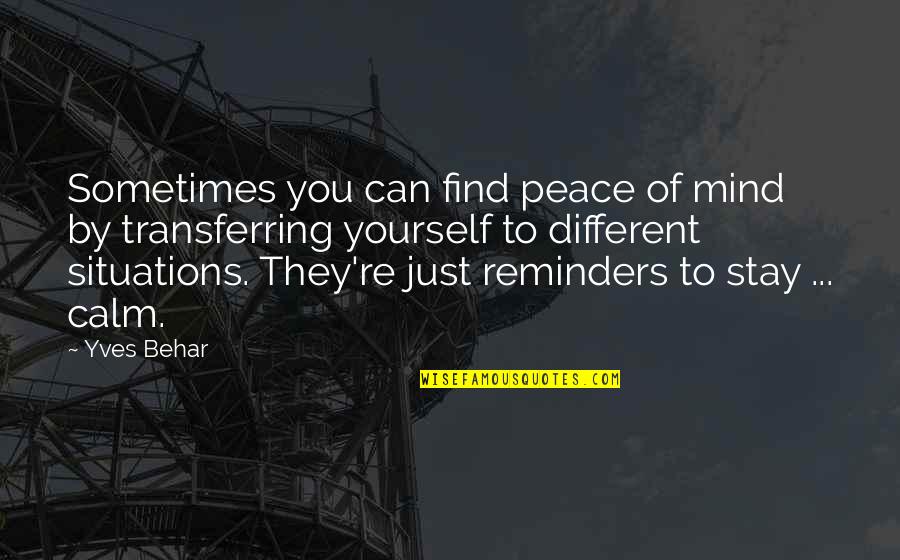 Sometimes you can find peace of mind by transferring yourself to different situations. They're just reminders to stay ... calm.
—
Yves Behar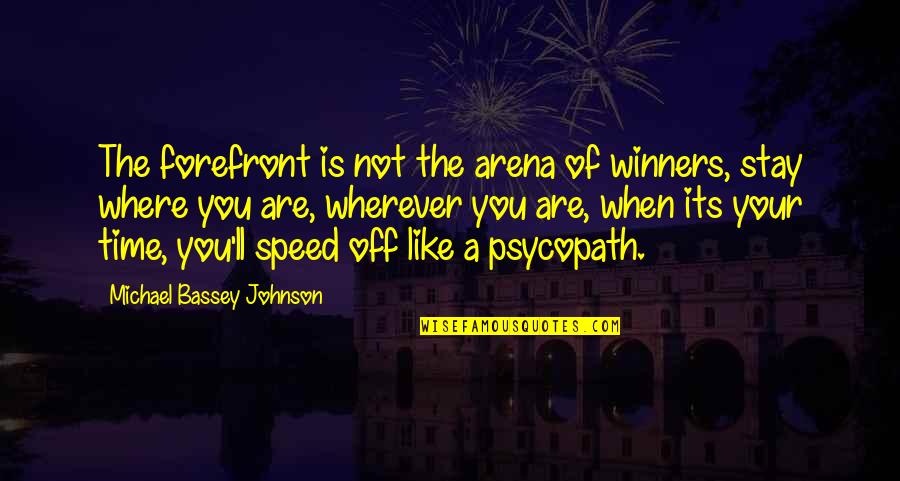 The forefront is not the arena of winners, stay where you are, wherever you are, when its your time, you'll speed off like a psycopath.
—
Michael Bassey Johnson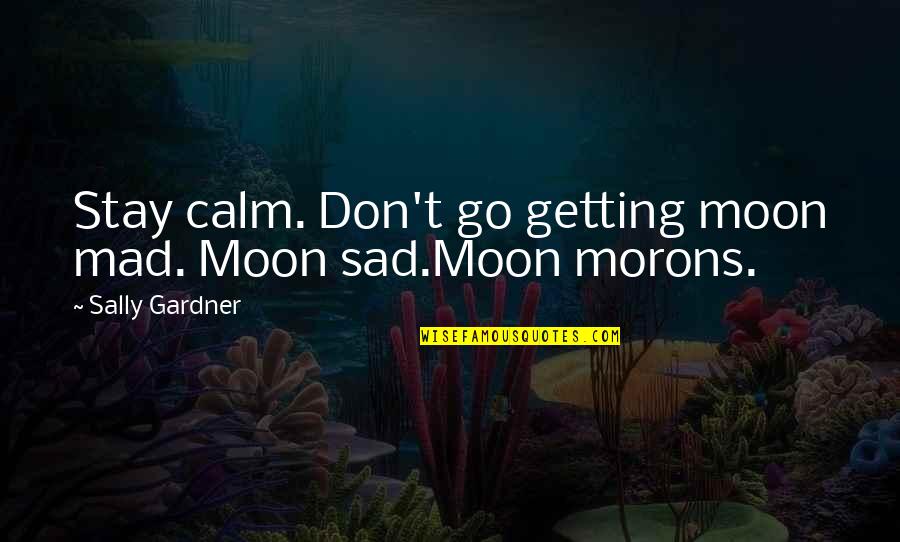 Stay calm. Don't go getting moon mad. Moon sad.
Moon morons.
—
Sally Gardner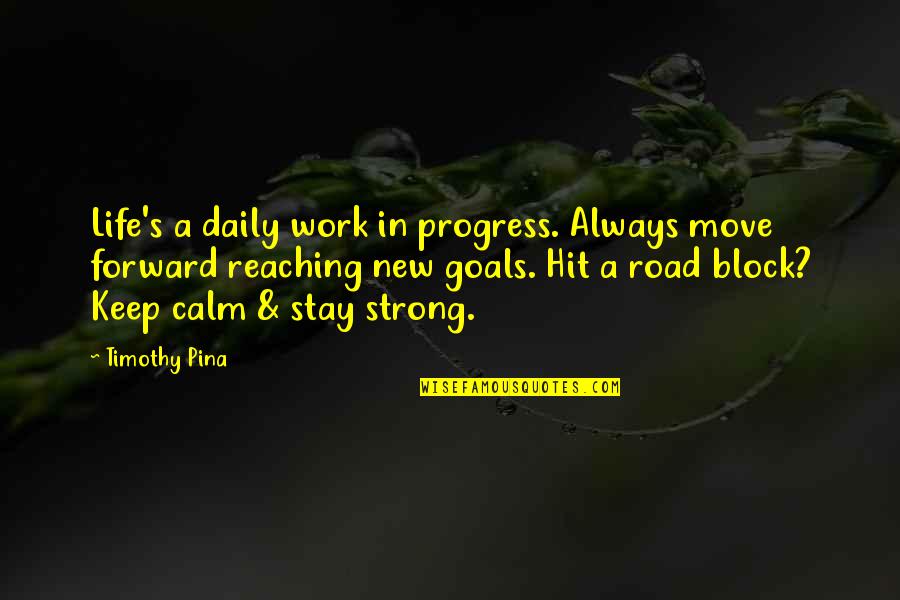 Life's a daily work in progress. Always move forward reaching new goals. Hit a road block? Keep calm & stay strong. —
Timothy Pina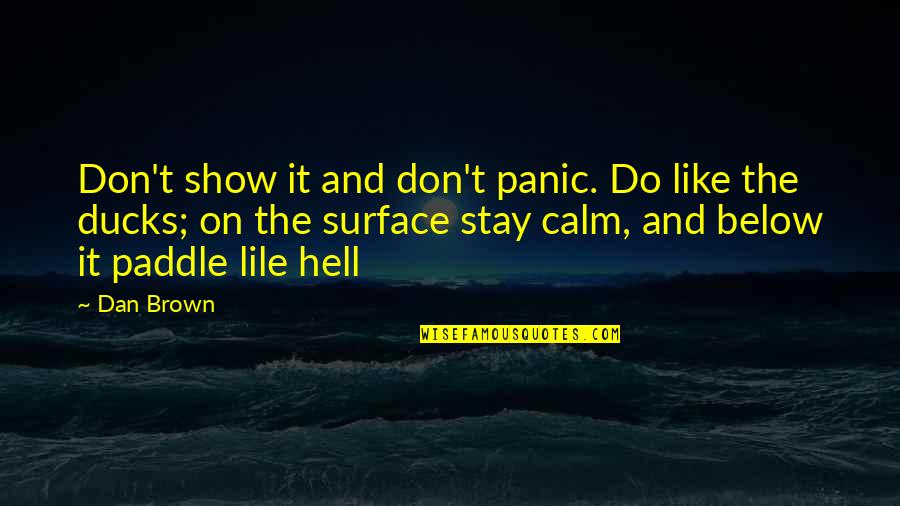 Don't show it and don't panic. Do like the ducks; on the surface stay calm, and below it paddle lile hell —
Dan Brown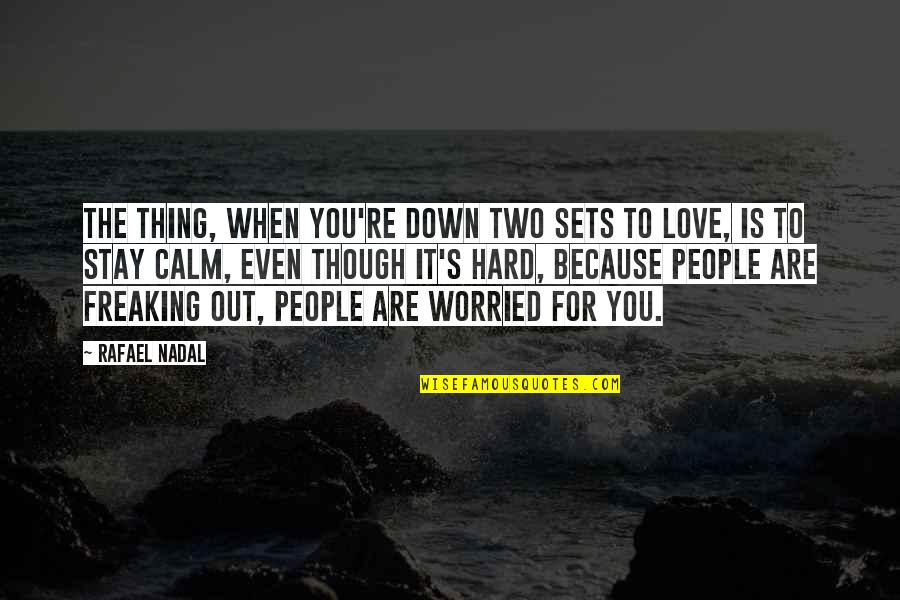 The thing, when you're down two sets to love, is to stay calm, even though it's hard, because people are freaking out, people are worried for you. —
Rafael Nadal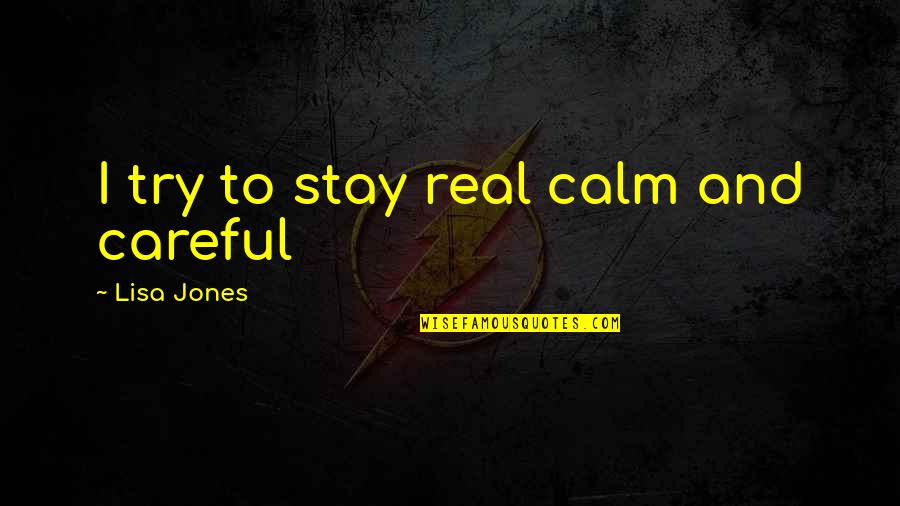 I try to stay real calm and careful —
Lisa Jones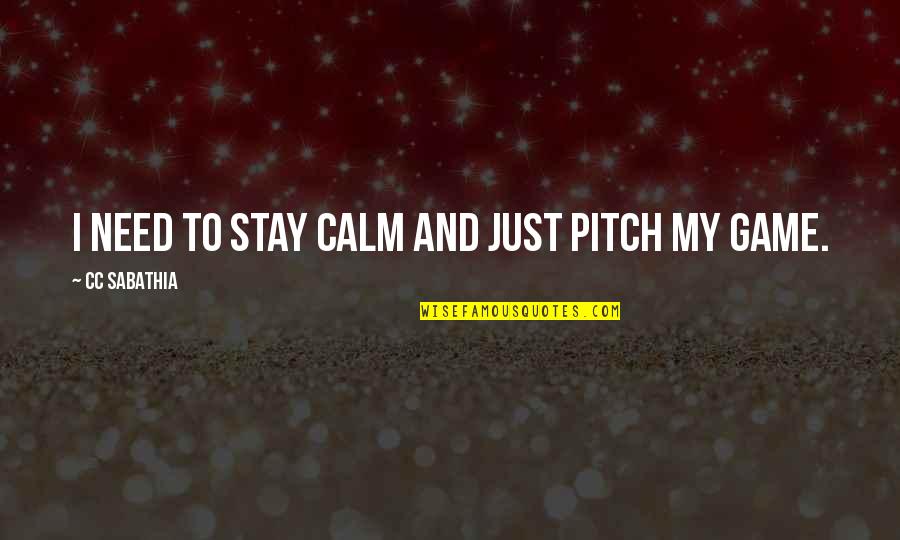 I need to stay calm and just pitch my game. —
CC Sabathia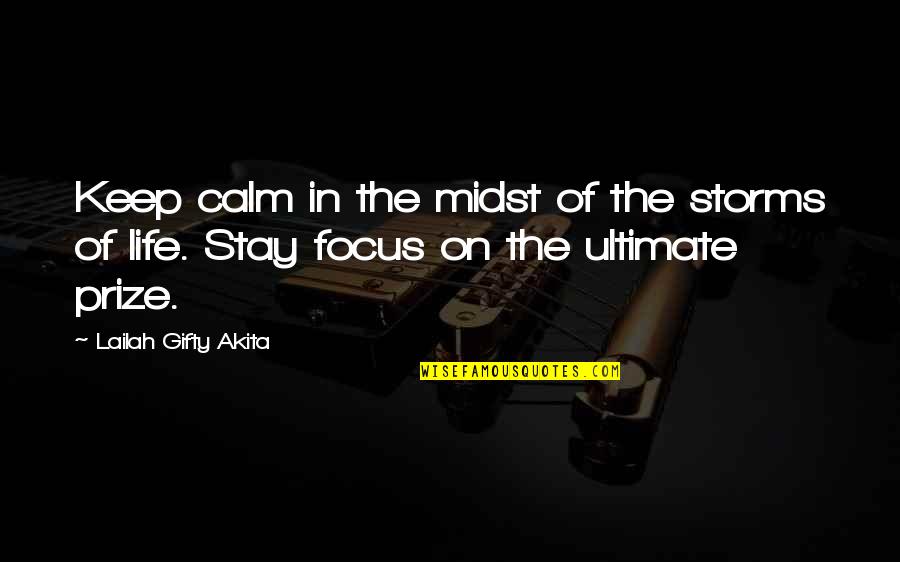 Keep calm in the midst of the storms of life. Stay focus on the ultimate prize. —
Lailah Gifty Akita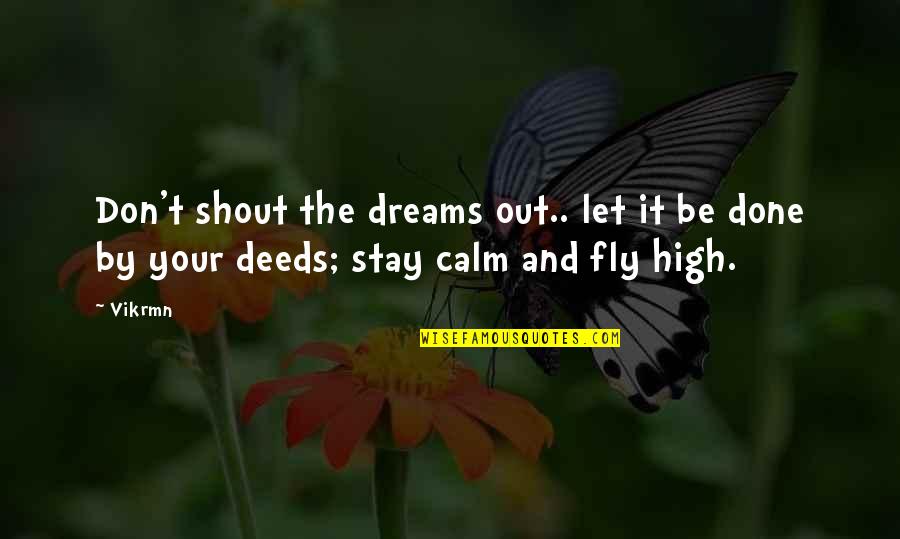 Don't shout the dreams out.. let it be done by your deeds; stay calm and fly high. —
Vikrmn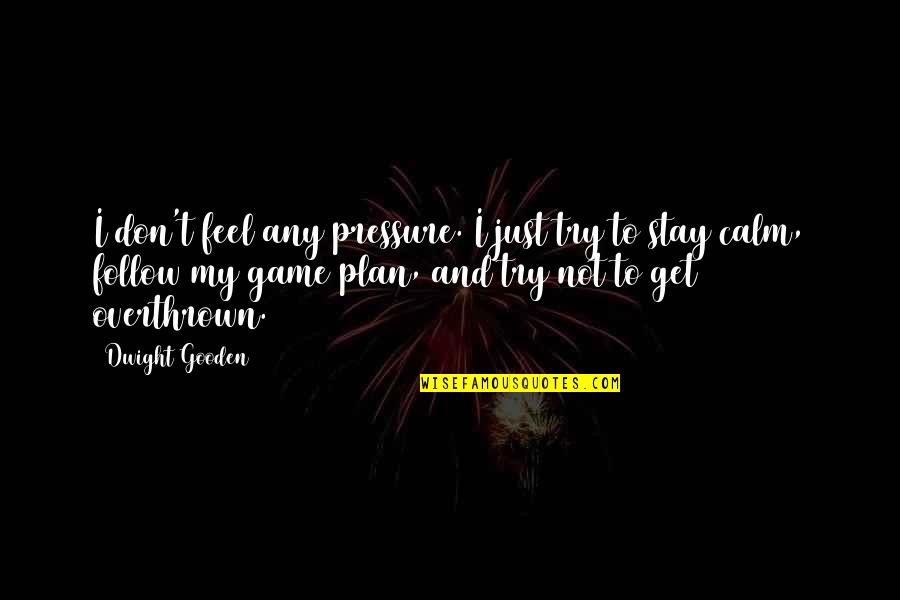 I don't feel any pressure. I just try to stay calm, follow my game plan, and try not to get overthrown. —
Dwight Gooden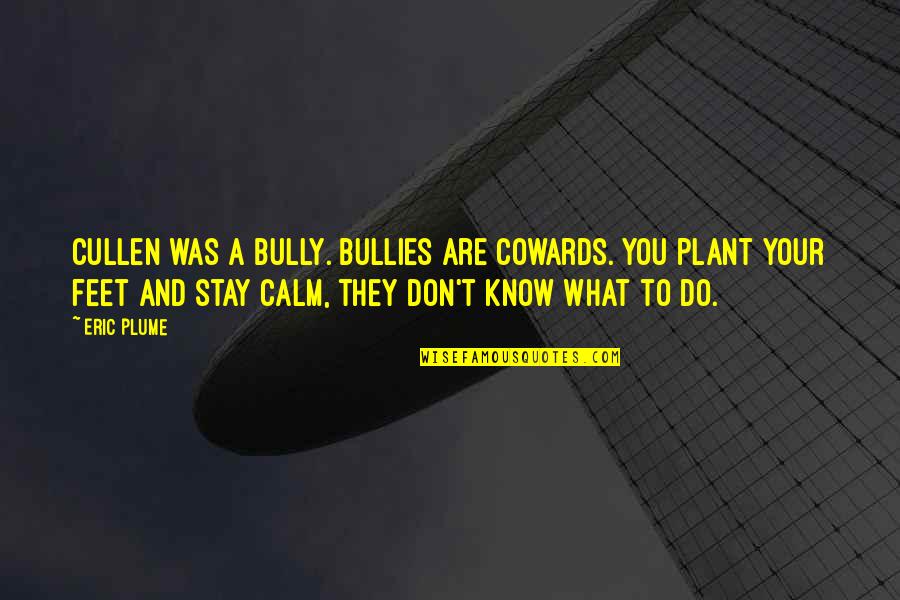 Cullen was a bully. Bullies are cowards. You plant your feet and stay calm, they don't know what to do. —
Eric Plume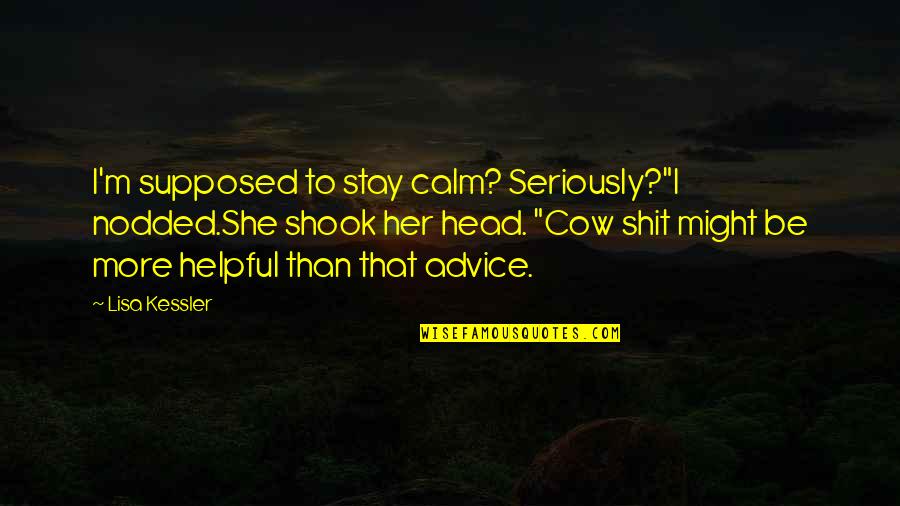 I'm supposed to stay calm? Seriously?"
I nodded.
She shook her head. "Cow shit might be more helpful than that advice. —
Lisa Kessler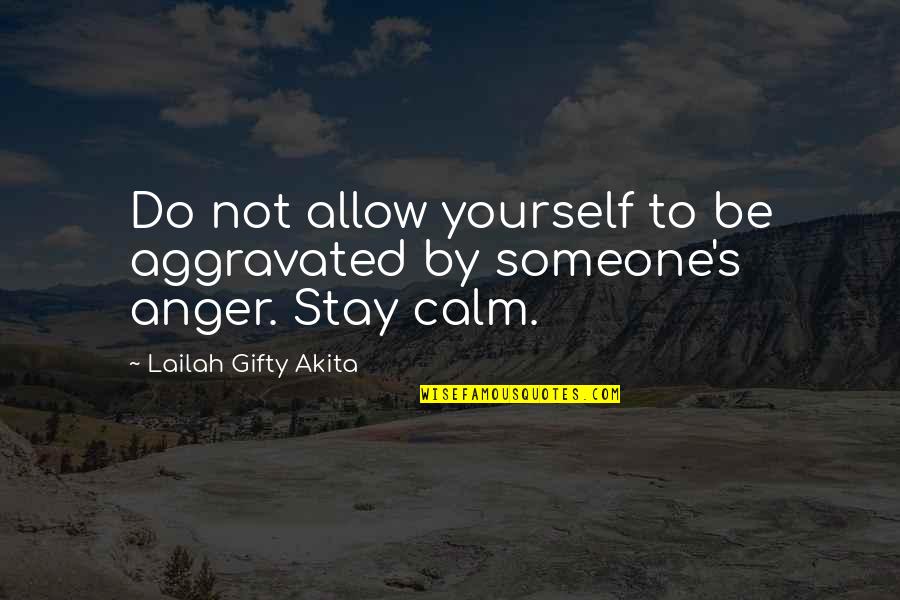 Do not allow yourself to be aggravated by someone's anger. Stay calm. —
Lailah Gifty Akita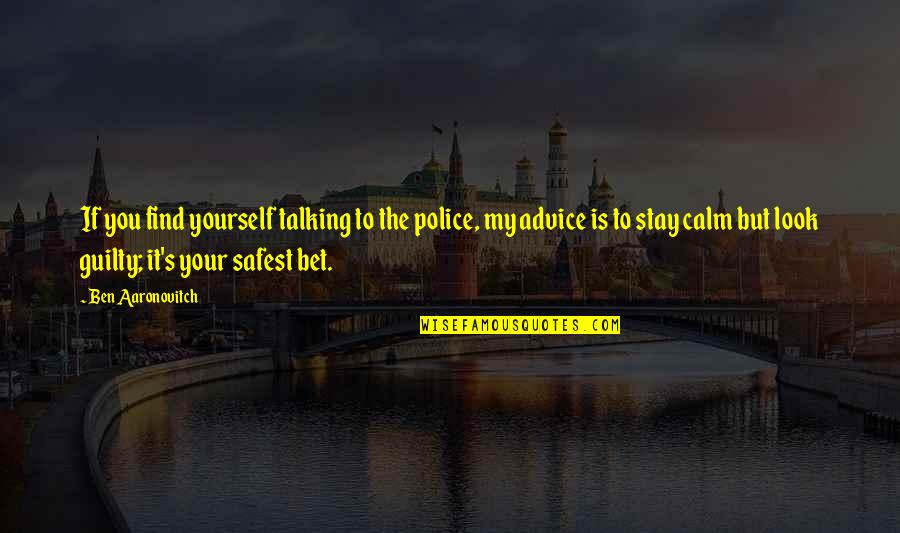 If you find yourself talking to the police, my advice is to stay calm but look guilty; it's your safest bet. —
Ben Aaronovitch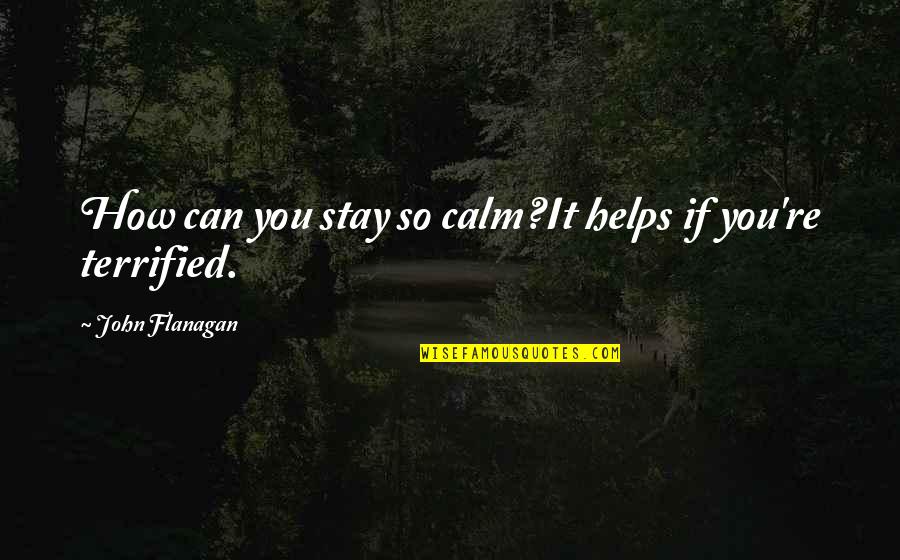 How can you stay so calm?
It helps if you're terrified. —
John Flanagan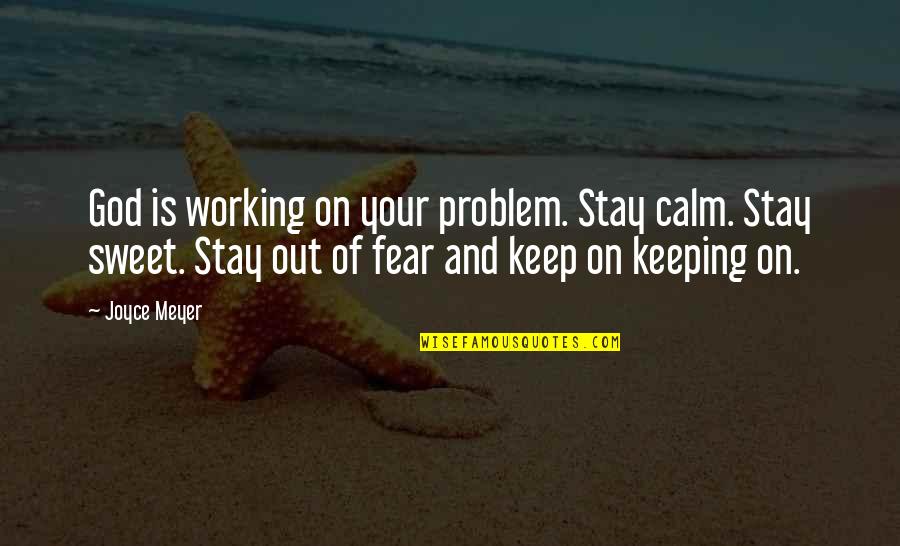 God is working on your problem. Stay calm. Stay sweet. Stay out of fear and keep on keeping on. —
Joyce Meyer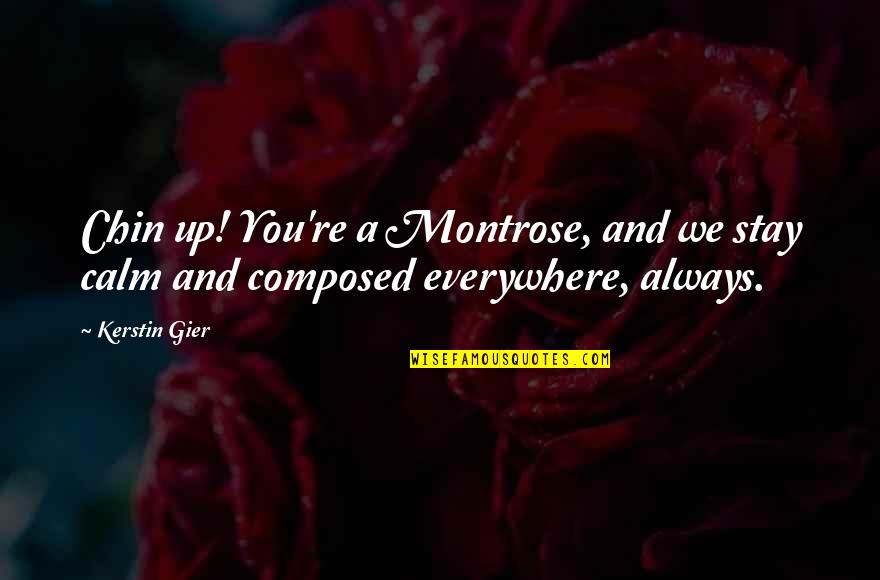 Chin up! You're a Montrose, and we stay calm and composed everywhere, always. —
Kerstin Gier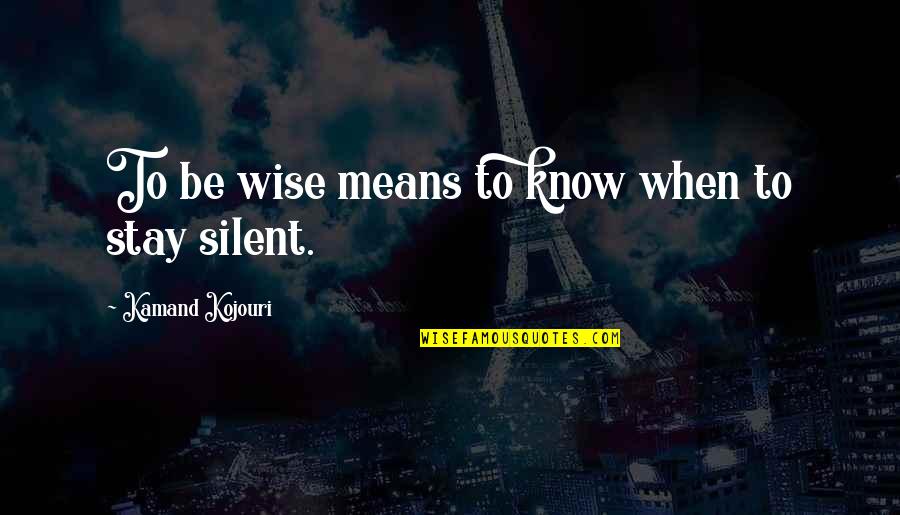 To be wise means to know when to stay silent. —
Kamand Kojouri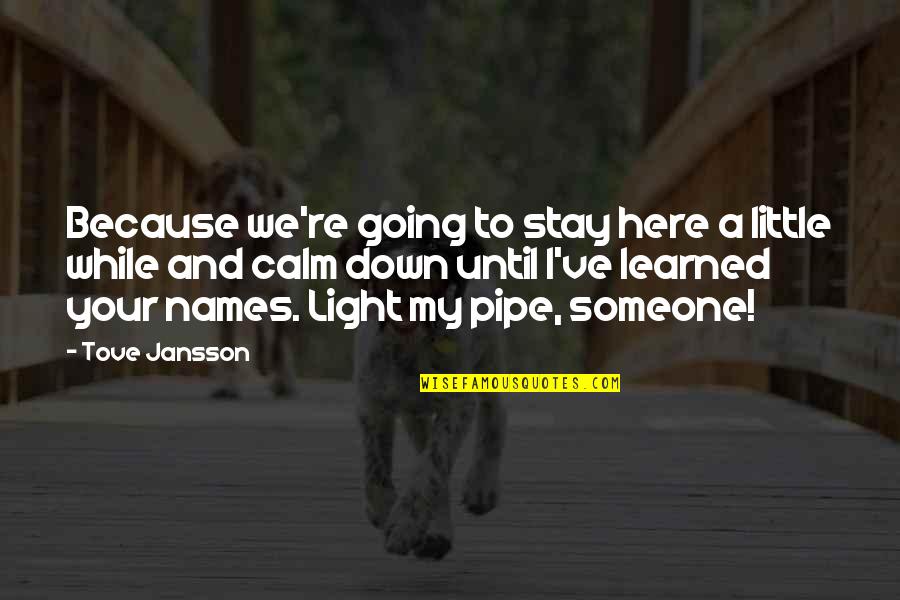 Because we're going to stay here a little while and calm down until I've learned your names. Light my pipe, someone! —
Tove Jansson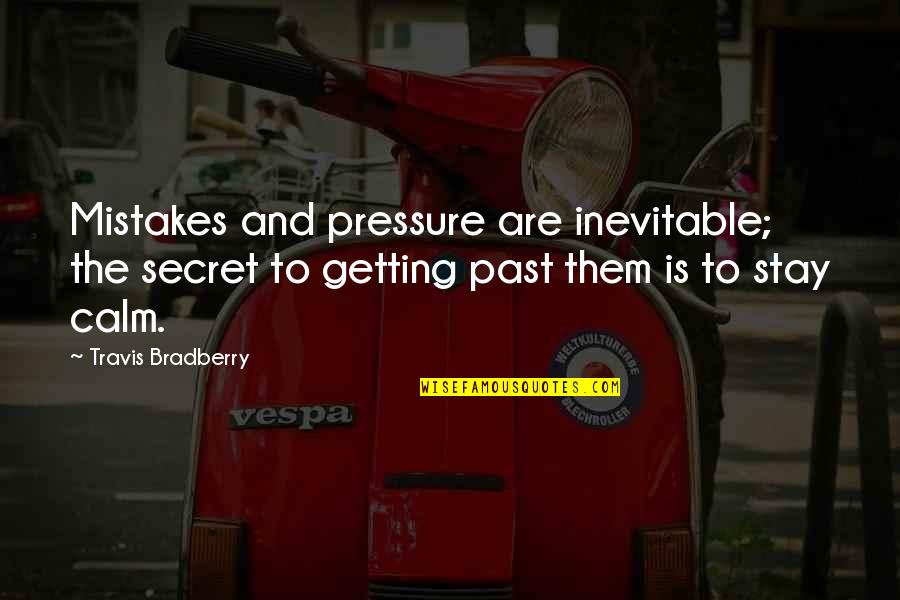 Mistakes and pressure are inevitable; the secret to getting past them is to stay calm. —
Travis Bradberry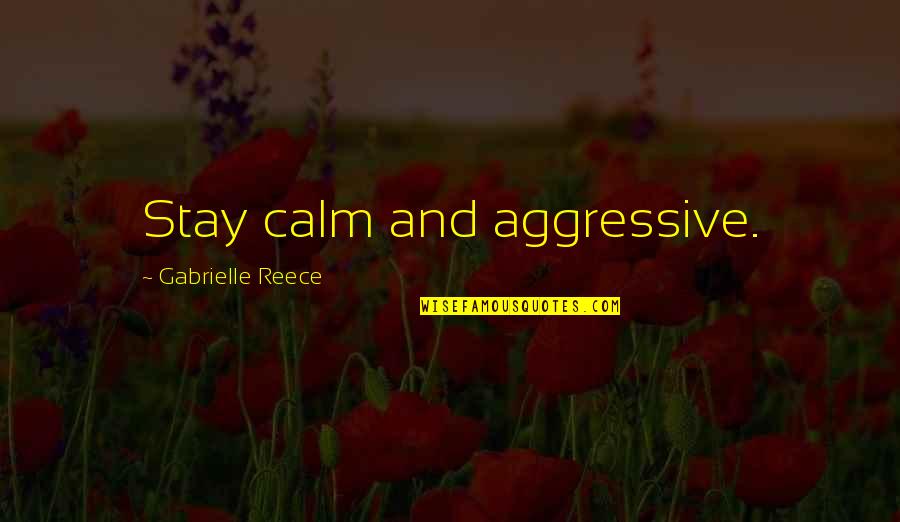 Stay calm and aggressive. —
Gabrielle Reece
Stay calm inside! You will then see that outside storms of life, even the most terrible ones, will turn into soft winds. —
Mehmet Murat Ildan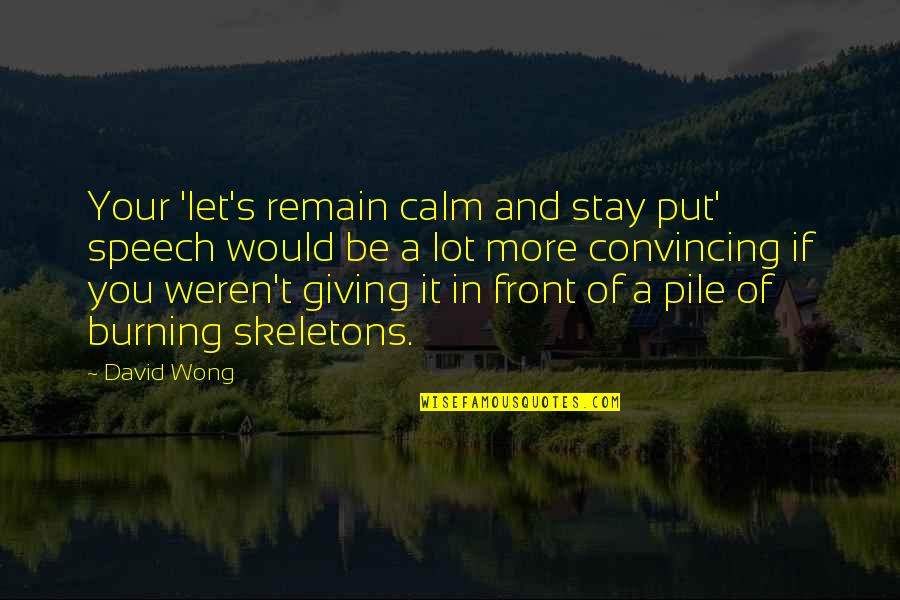 Your 'let's remain calm and stay put' speech would be a lot more convincing if you weren't giving it in front of a pile of burning skeletons. —
David Wong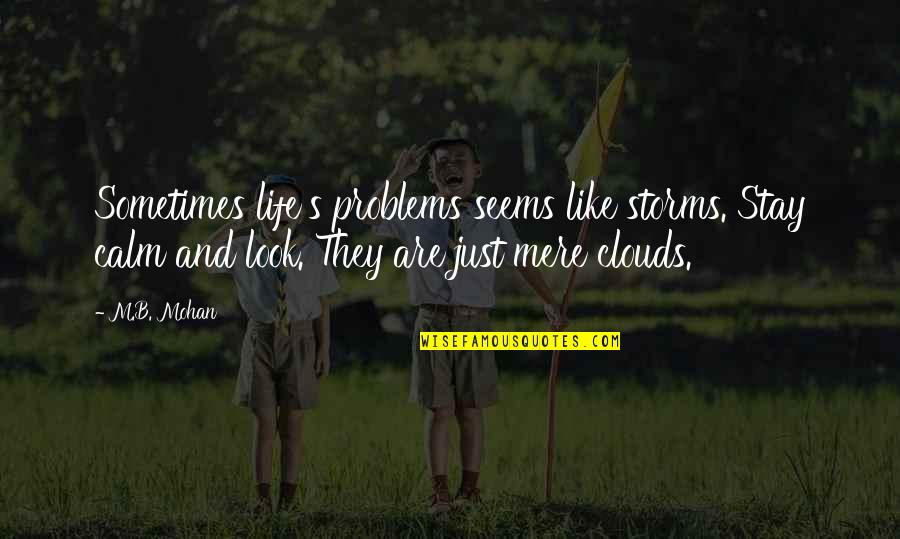 Sometimes life's problems seems like storms. Stay calm and look. They are just mere clouds. —
M.B. Mohan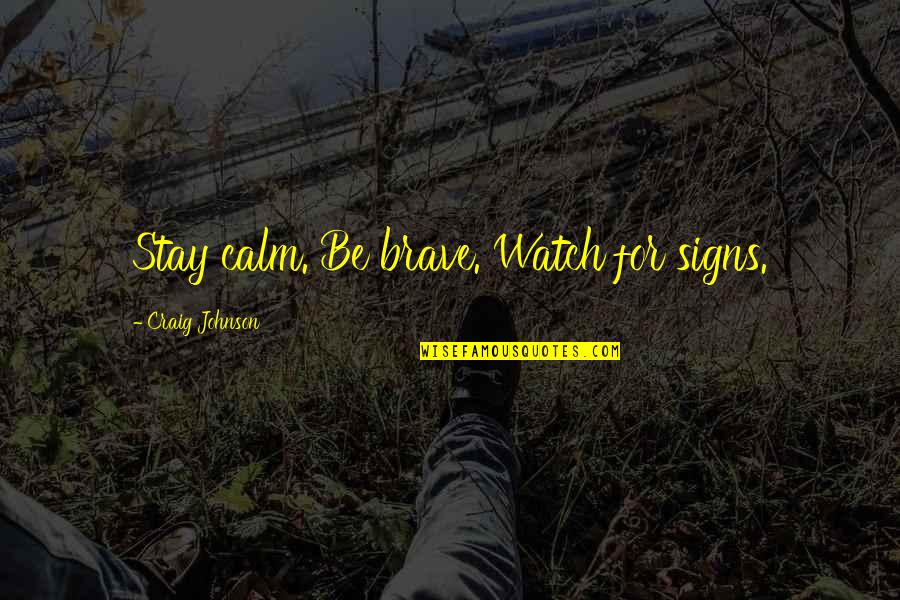 Stay calm. Be brave. Watch for signs. —
Craig Johnson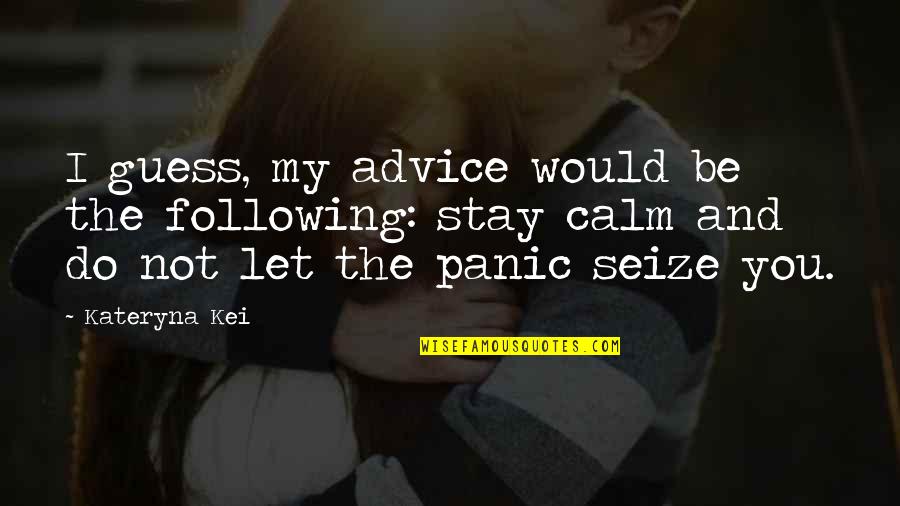 I guess, my advice would be the following: stay calm and do not let the panic seize you. —
Kateryna Kei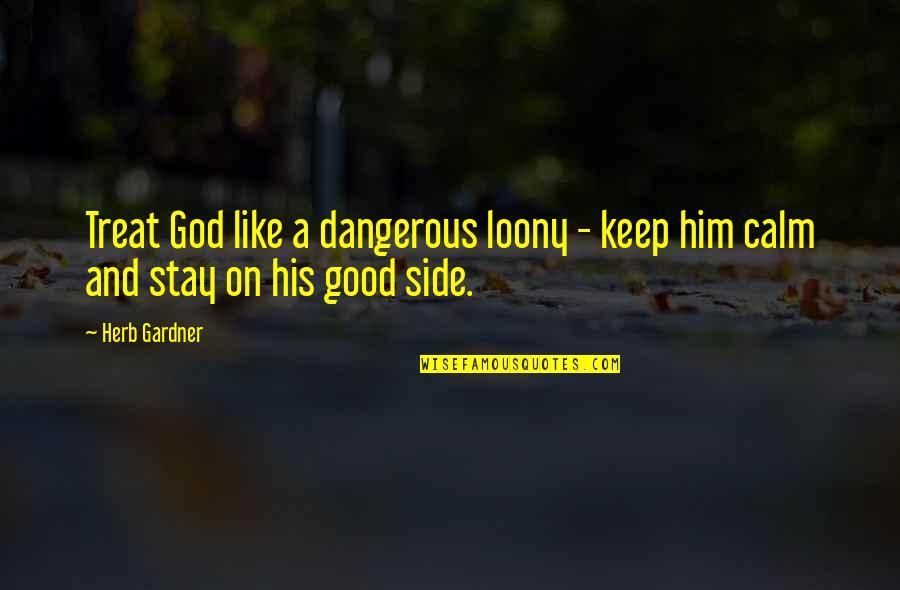 Treat God like a dangerous loony - keep him calm and stay on his good side. —
Herb Gardner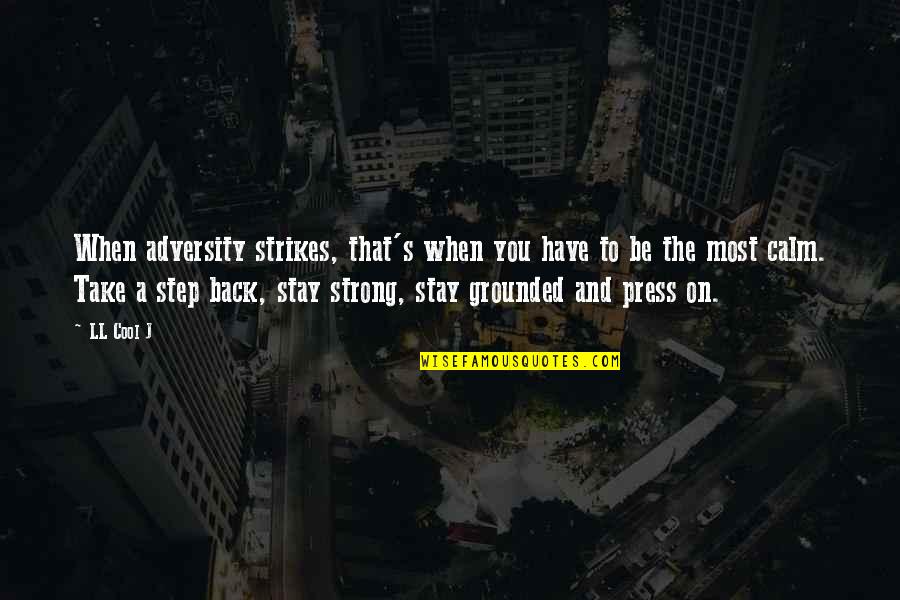 When adversity strikes, that's when you have to be the most calm. Take a step back, stay strong, stay grounded and press on. —
LL Cool J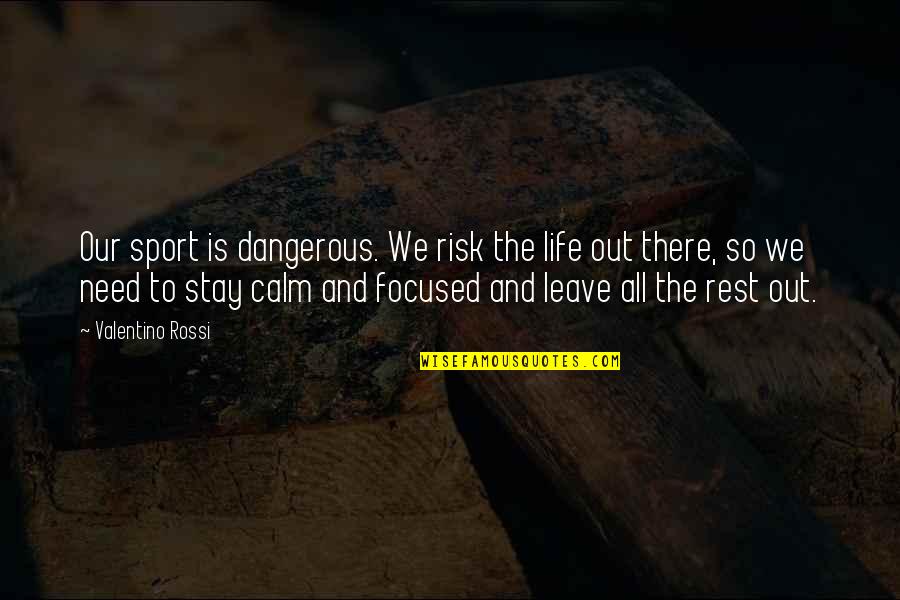 Our sport is dangerous. We risk the life out there, so we need to stay calm and focused and leave all the rest out. —
Valentino Rossi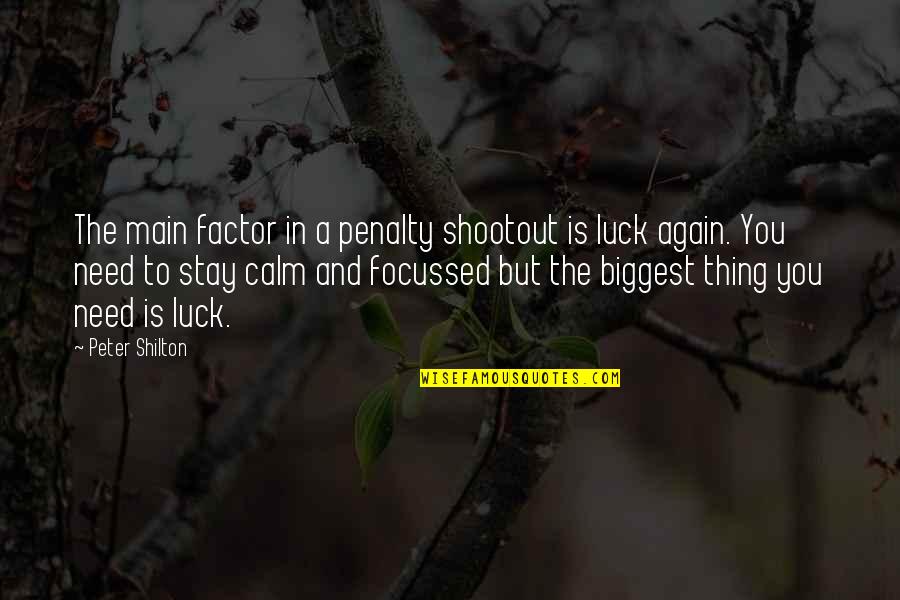 The main factor in a penalty shootout is luck again. You need to stay calm and focussed but the biggest thing you need is luck. —
Peter Shilton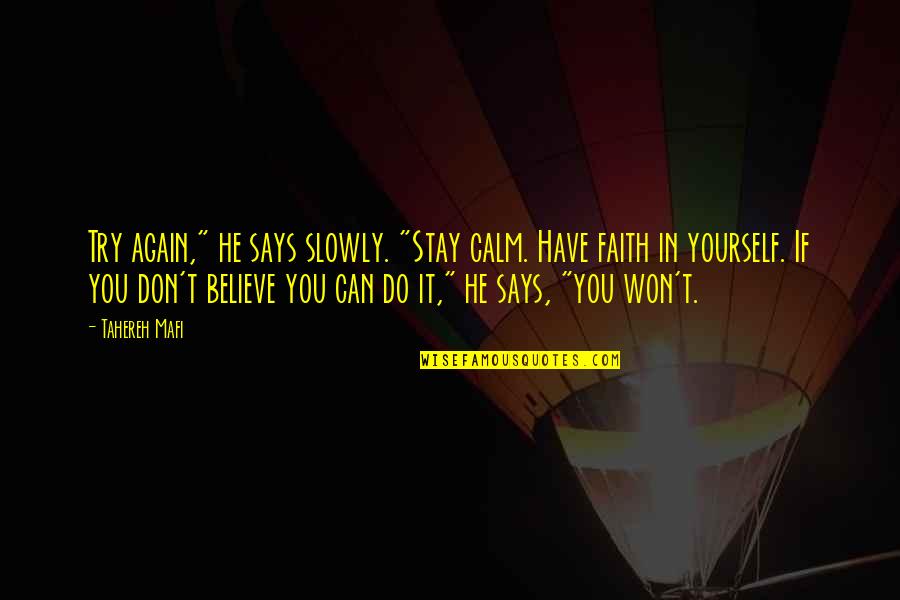 Try again," he says slowly. "Stay calm. Have faith in yourself. If you don't believe you can do it," he says, "you won't. —
Tahereh Mafi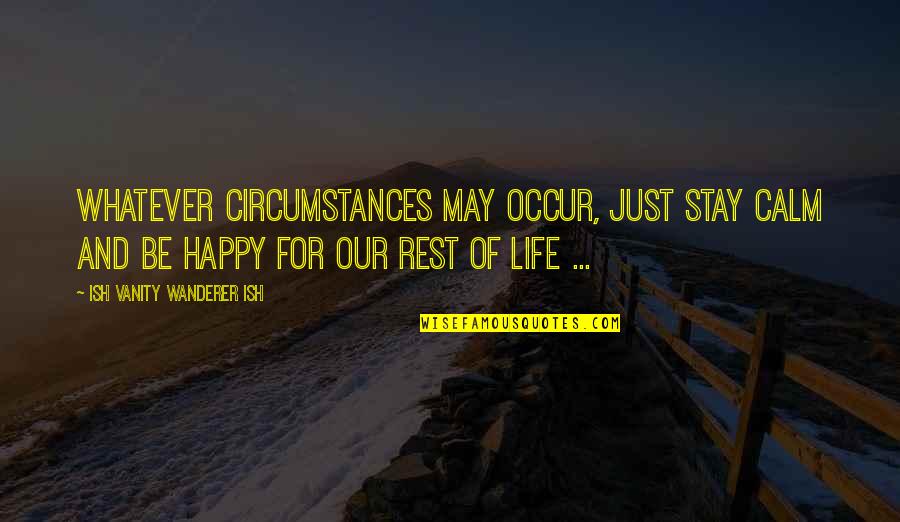 Whatever circumstances may occur,
just stay calm
and be HAPPY for our rest of life ... —
Ish Vanity Wanderer Ish