LeRoy Neiman Quotes
Top 16 wise famous quotes and sayings by LeRoy Neiman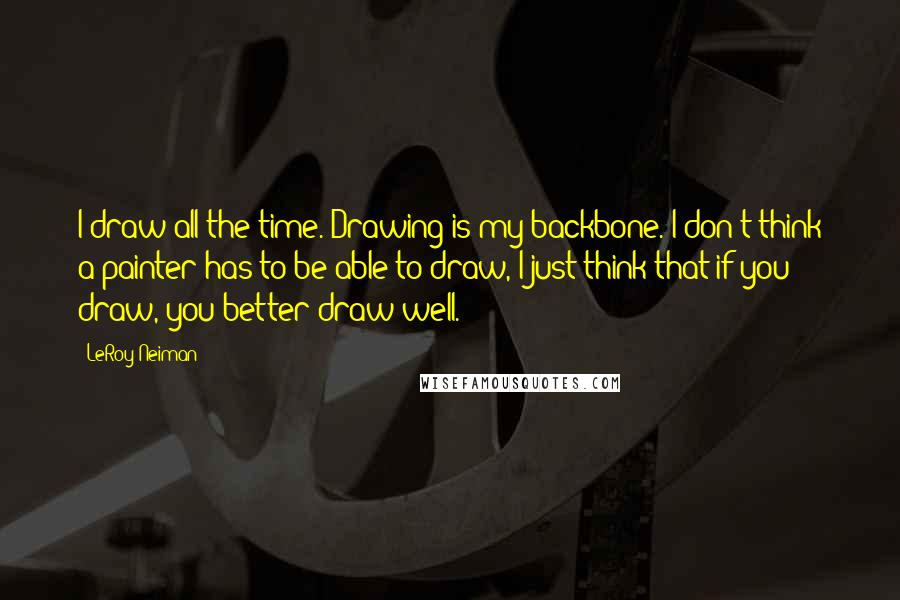 I draw all the time. Drawing is my backbone. I don't think a painter has to be able to draw, I just think that if you draw, you better draw well.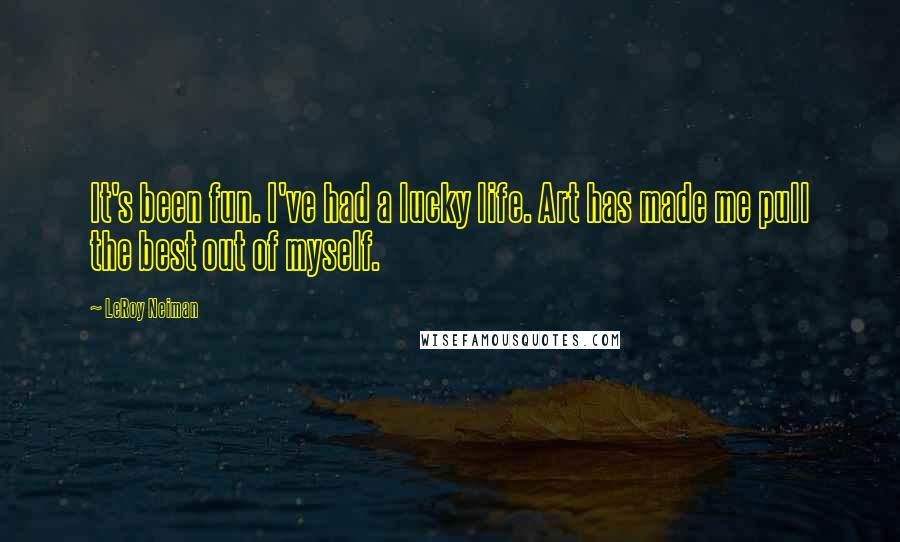 It's been fun. I've had a lucky life. Art has made me pull the best out of myself.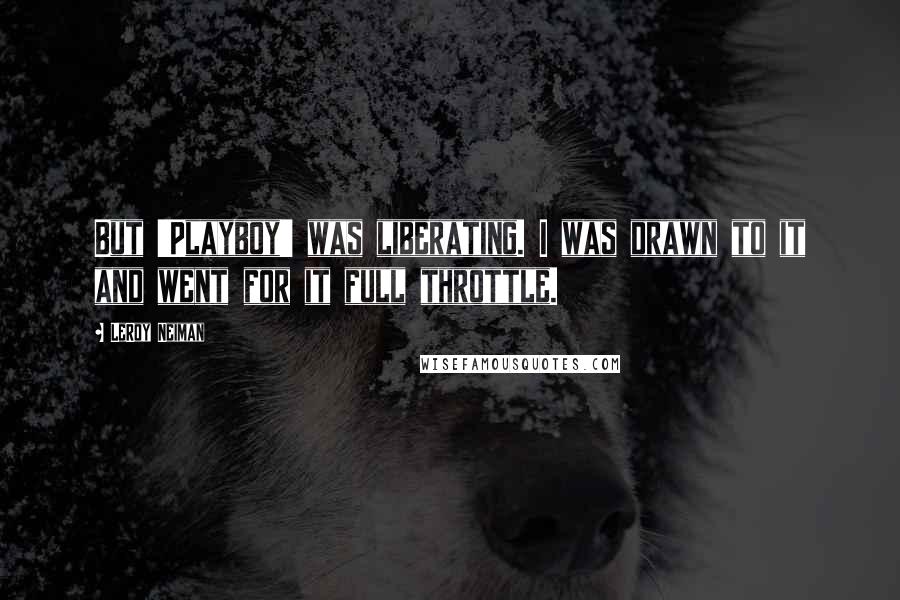 But 'Playboy' was liberating. I was drawn to it and went for it full throttle.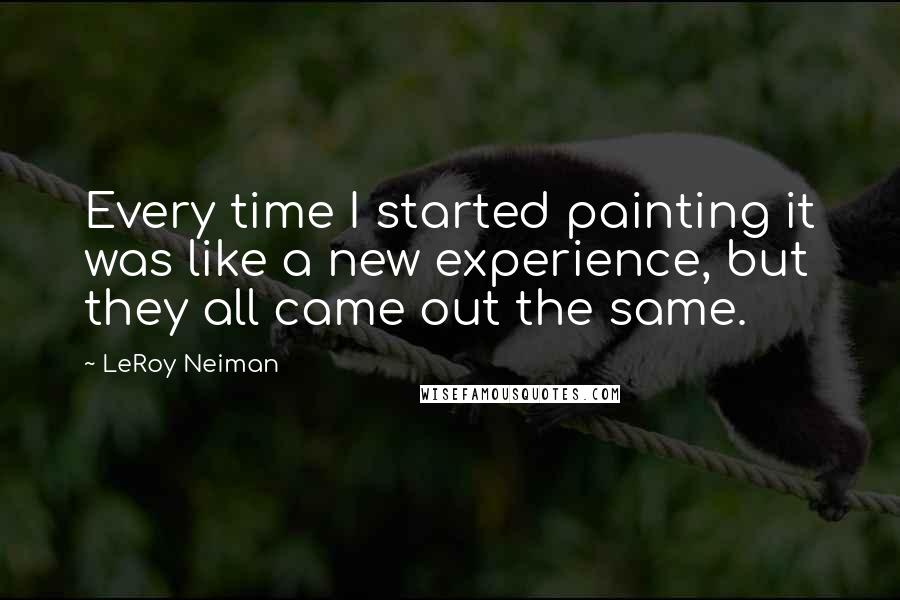 Every time I started painting it was like a new experience, but they all came out the same.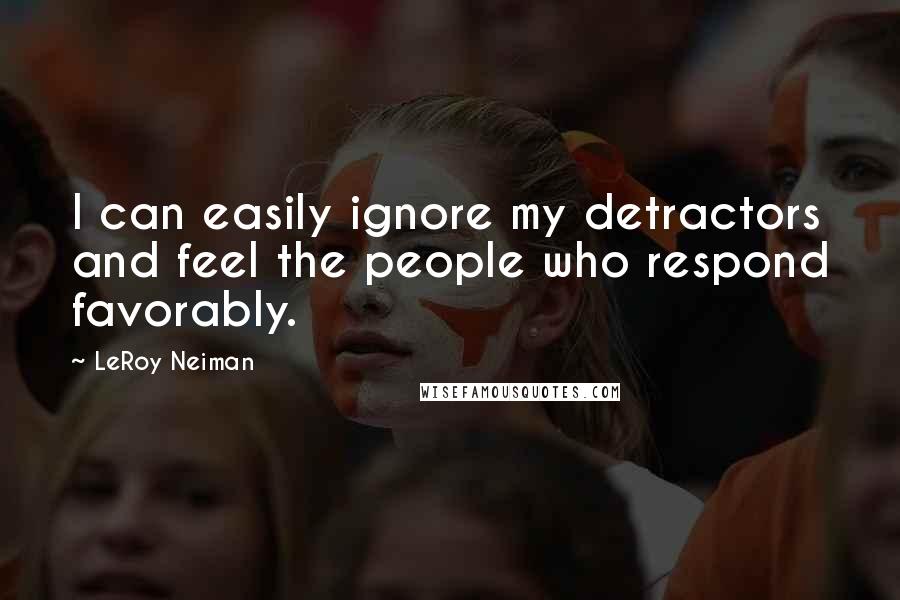 I can easily ignore my detractors and feel the people who respond favorably.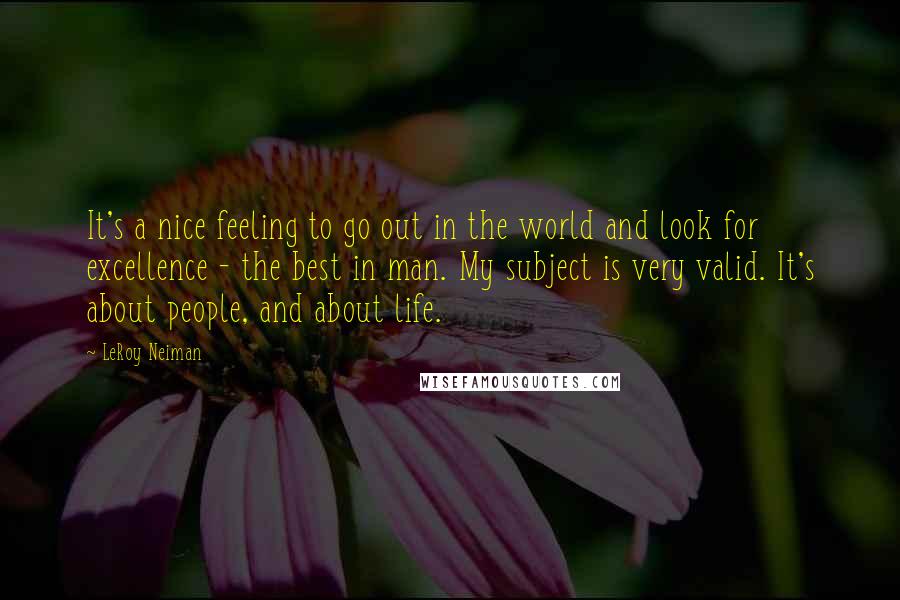 It's a nice feeling to go out in the world and look for excellence - the best in man. My subject is very valid. It's about people, and about life.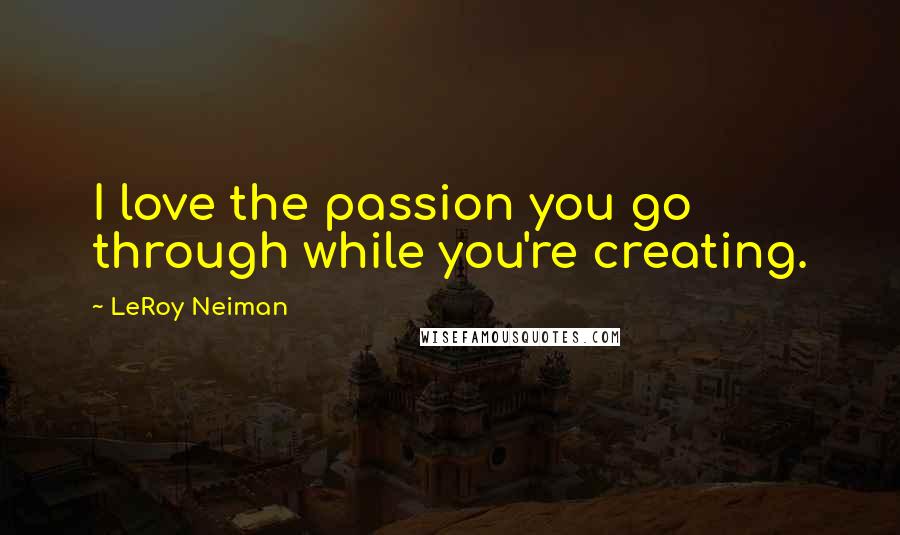 I love the passion you go through while you're creating.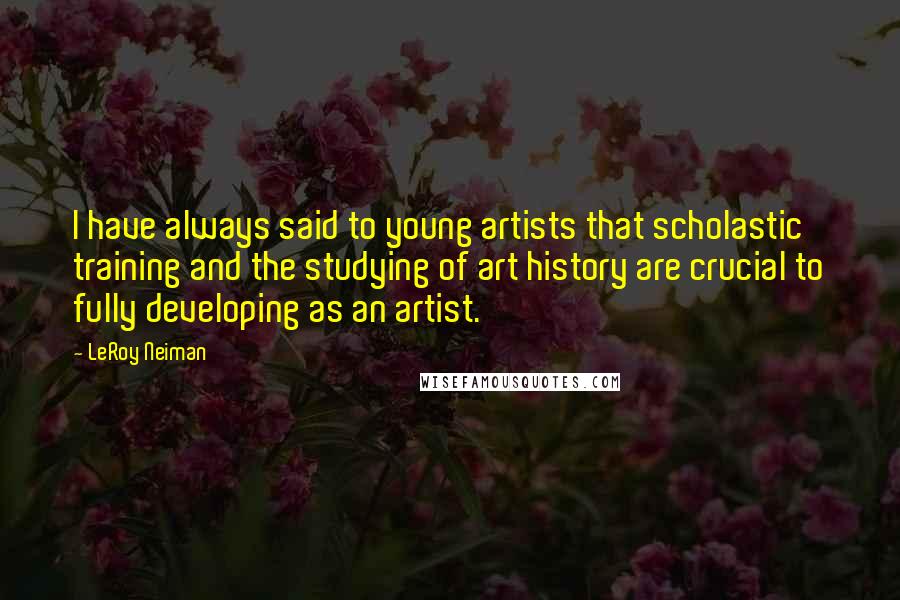 I have always said to young artists that scholastic training and the studying of art history are crucial to fully developing as an artist.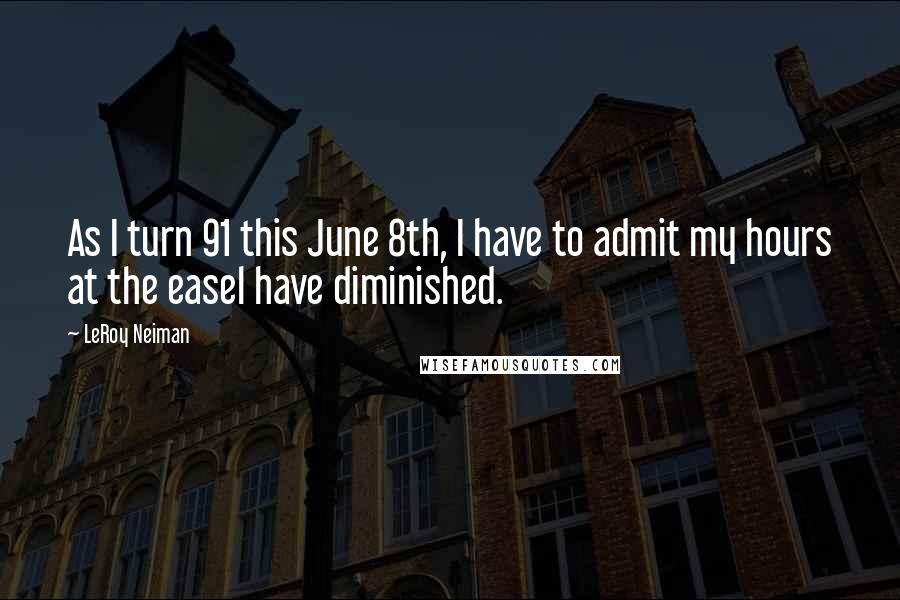 As I turn 91 this June 8th, I have to admit my hours at the easel have diminished.
The businessman says 'If I don't do it first, somebody else will.' The artist says 'If I don't do it first, nobody else will.'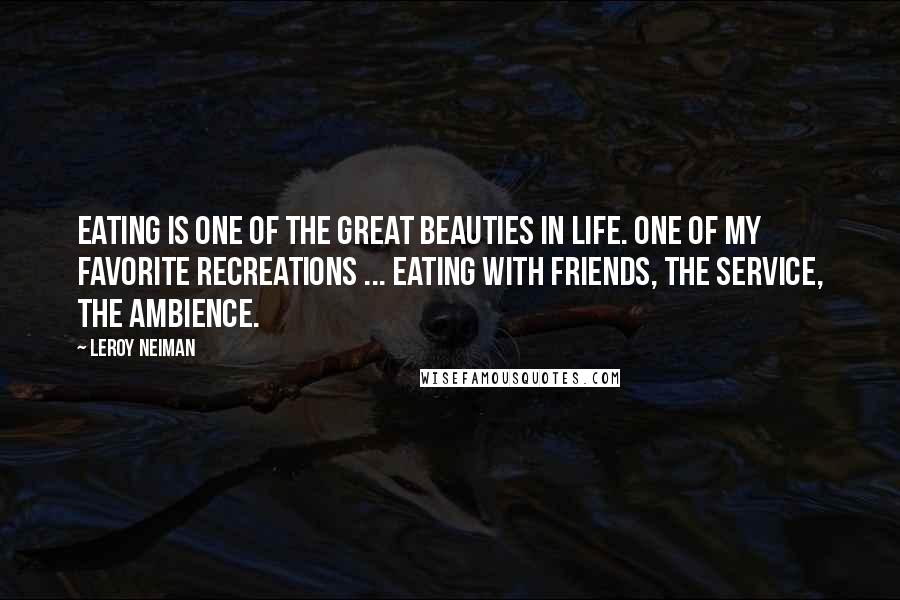 Eating is one of the great beauties in life. One of my favorite recreations ... eating with friends, the service, the ambience.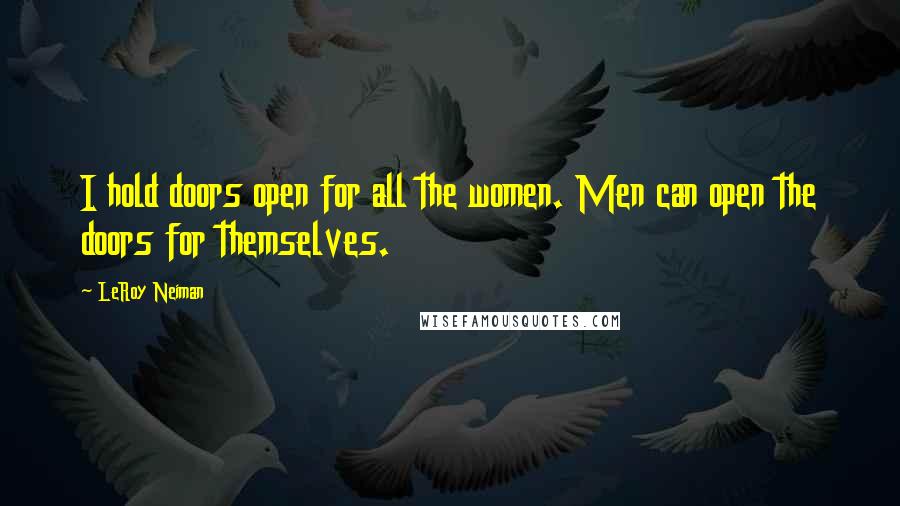 I hold doors open for all the women. Men can open the doors for themselves.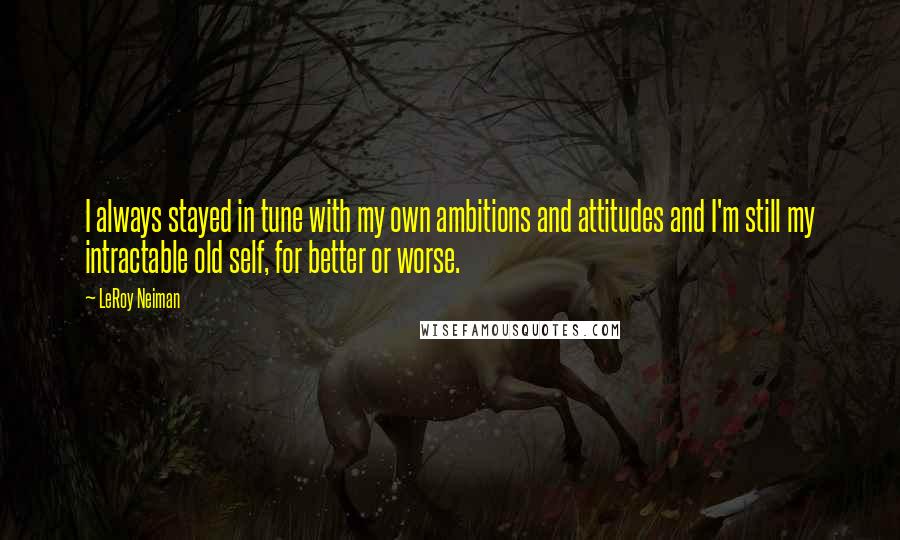 I always stayed in tune with my own ambitions and attitudes and I'm still my intractable old self, for better or worse.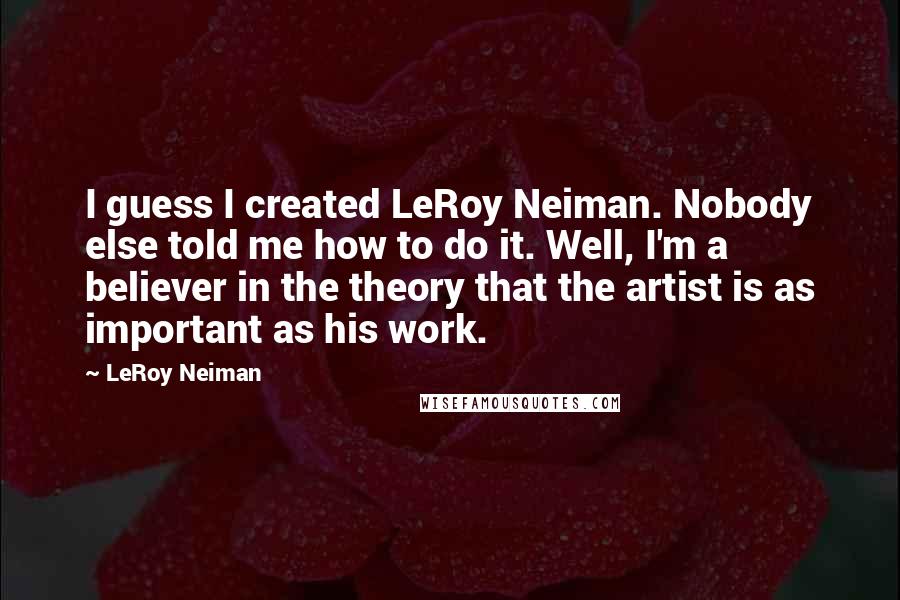 I guess I created LeRoy Neiman. Nobody else told me how to do it. Well, I'm a believer in the theory that the artist is as important as his work.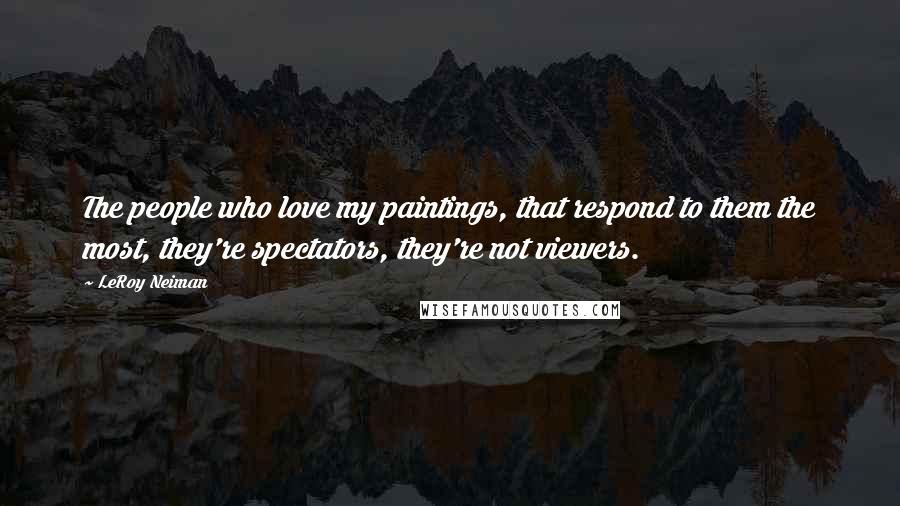 The people who love my paintings, that respond to them the most, they're spectators, they're not viewers.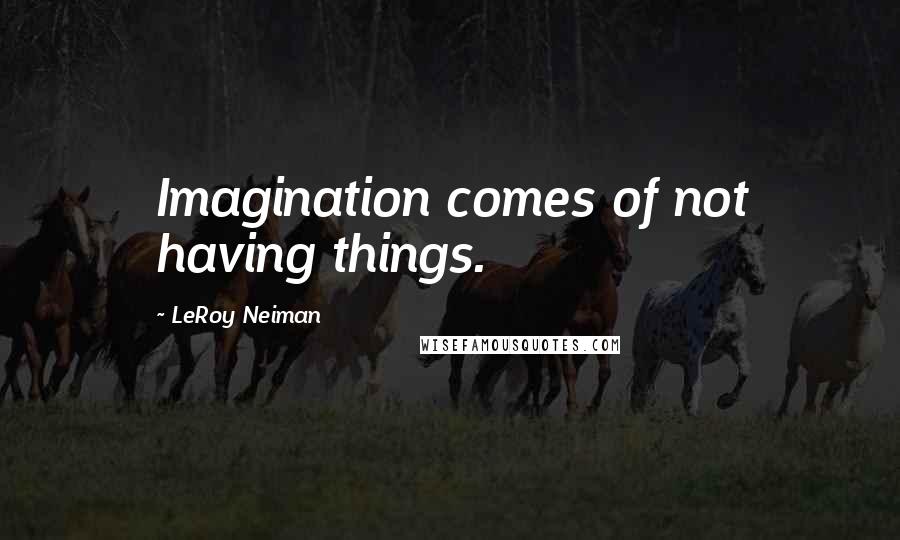 Imagination comes of not having things.