Langdon Winner Quotes
Top 4 wise famous quotes and sayings by Langdon Winner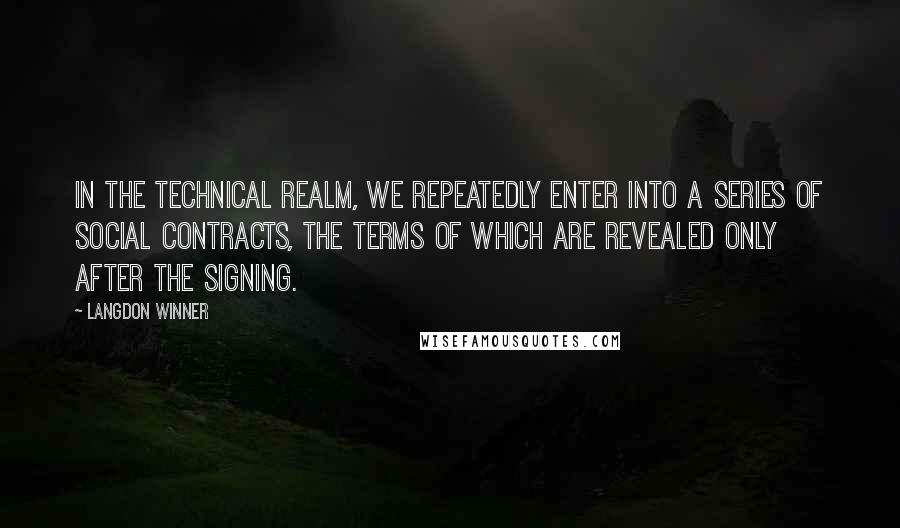 In the technical realm, we repeatedly enter into a series of social contracts, the terms of which are revealed only after the signing.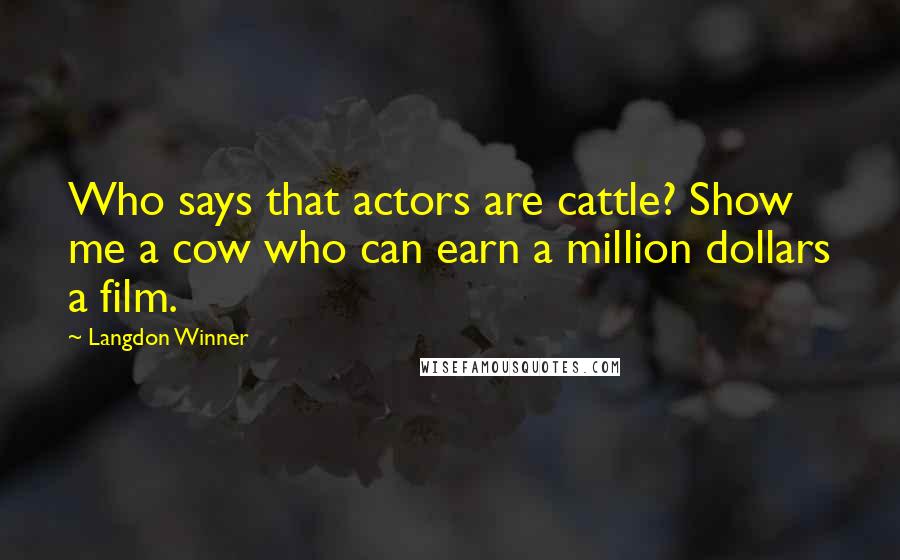 Who says that actors are cattle? Show me a cow who can earn a million dollars a film.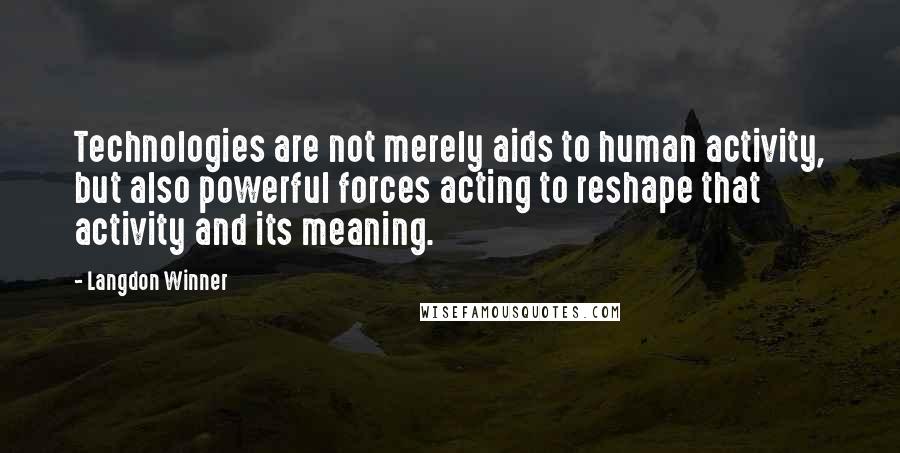 Technologies are not merely aids to human activity, but also powerful forces acting to reshape that activity and its meaning.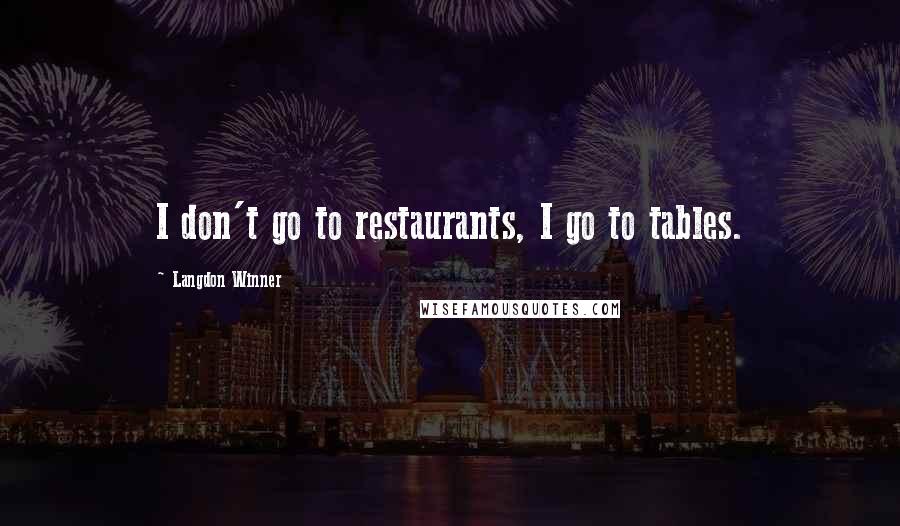 I don't go to restaurants, I go to tables.