Joseph Finder Quotes
Top 11 wise famous quotes and sayings by Joseph Finder
Joseph Finder Famous Quotes & Sayings
Discover top inspirational quotes from Joseph Finder on Wise Famous Quotes.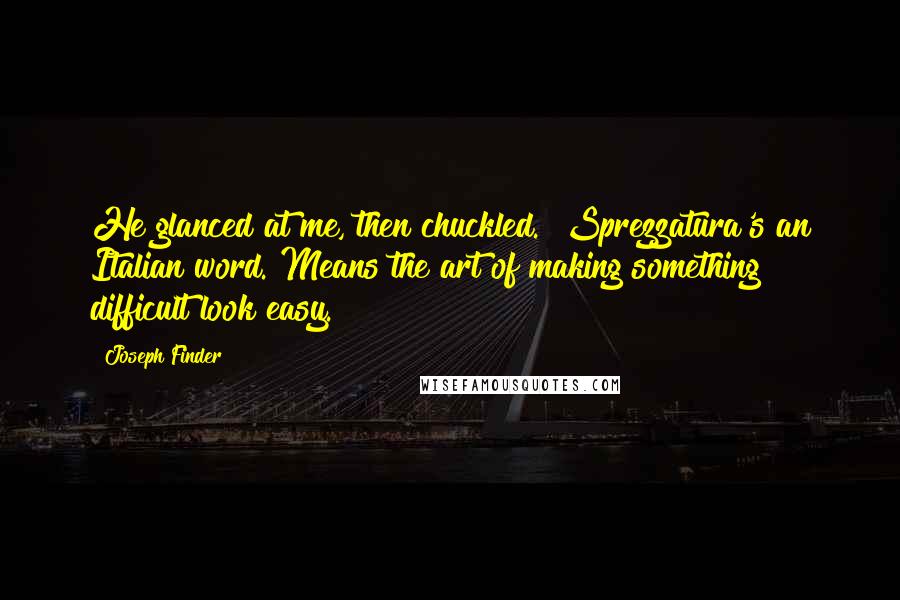 He glanced at me, then chuckled. "Sprezzatura's an Italian word. Means the art of making something difficult look easy.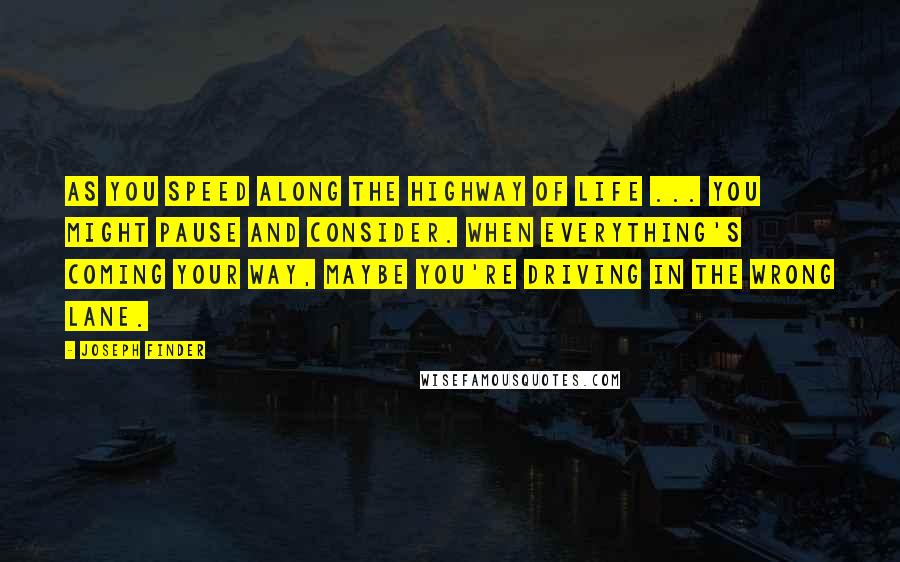 As you speed along the highway of life ... you might pause and consider. When everything's coming your way, maybe you're driving in the wrong lane.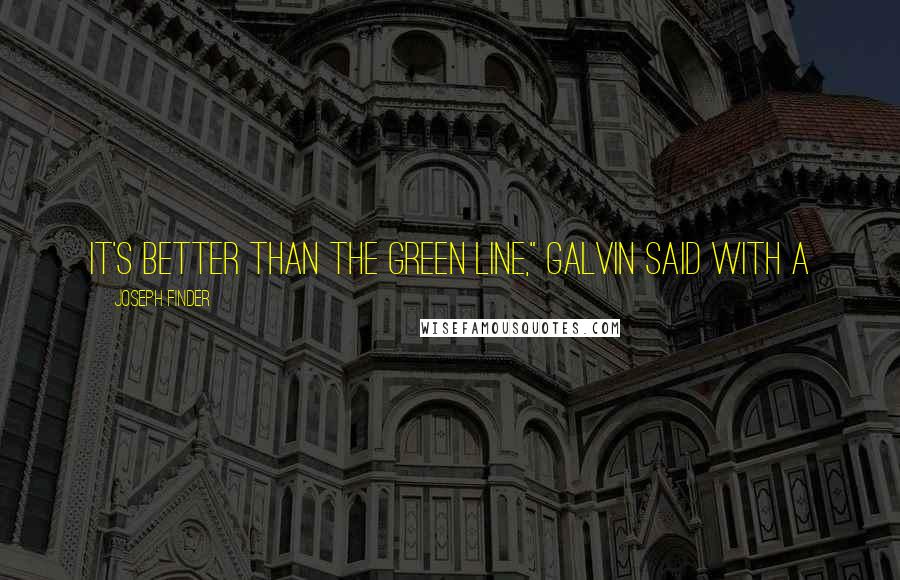 It's better than the Green Line," Galvin said with a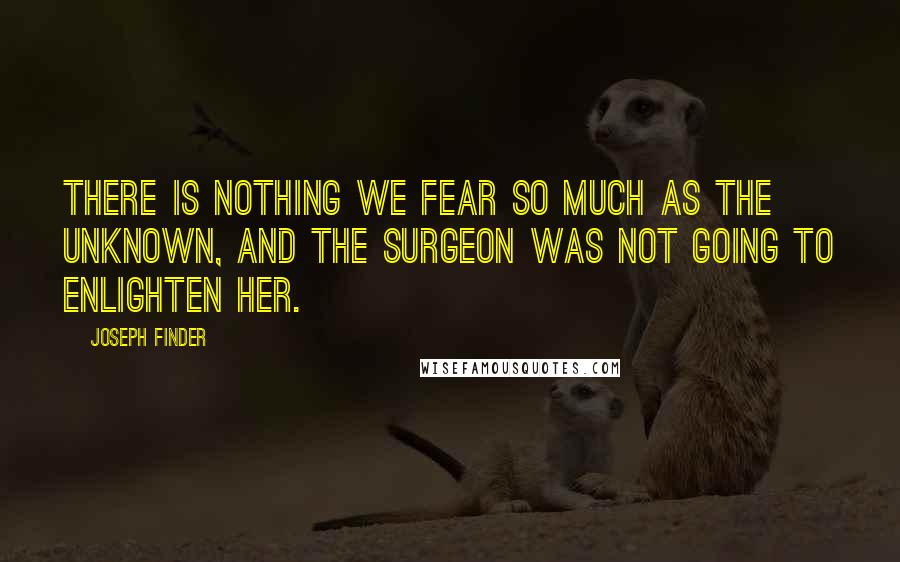 There is nothing we fear so much as the unknown, and the Surgeon was not going to enlighten her.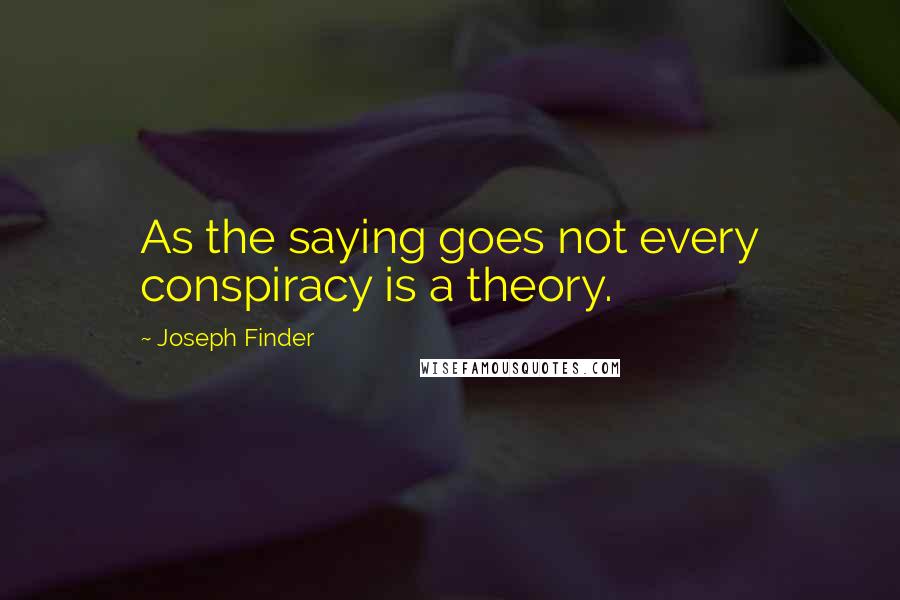 As the saying goes not every conspiracy is a theory.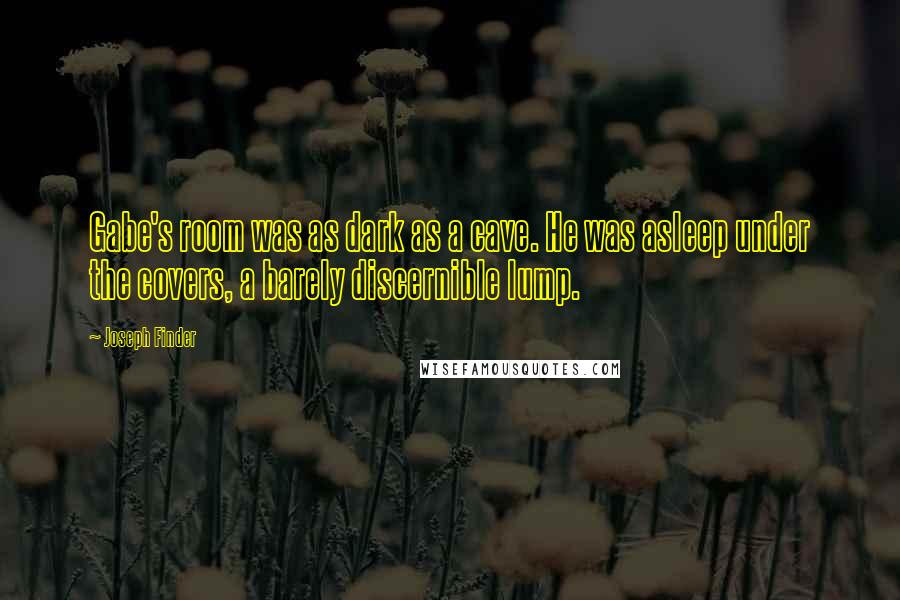 Gabe's room was as dark as a cave. He was asleep under the covers, a barely discernible lump.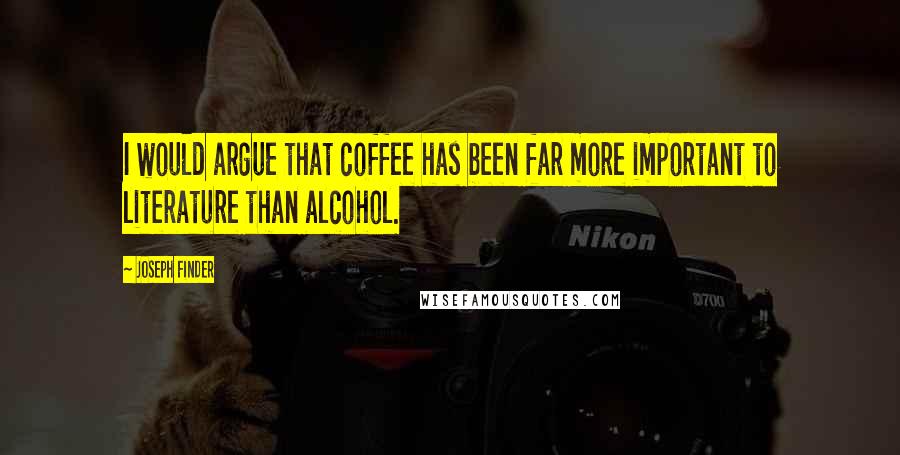 I would argue that coffee has been far more important to literature than alcohol.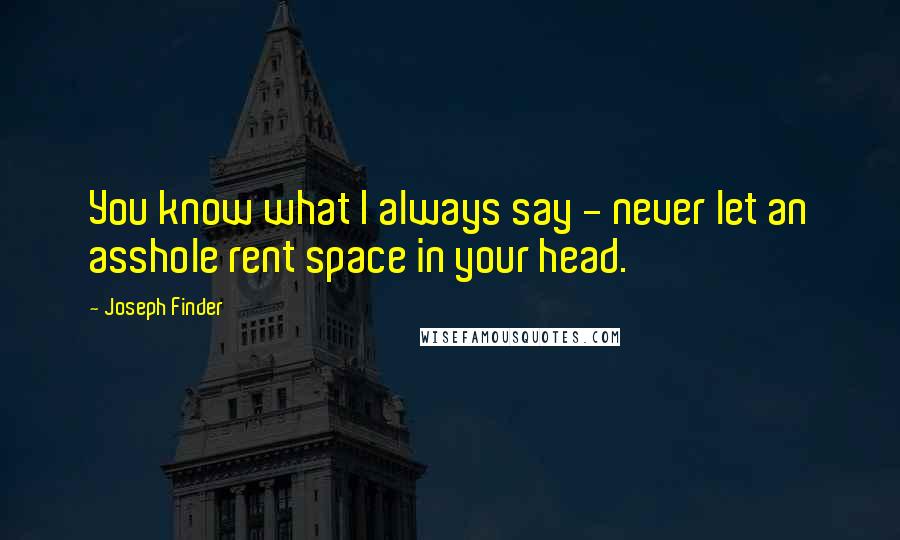 You know what I always say - never let an asshole rent space in your head.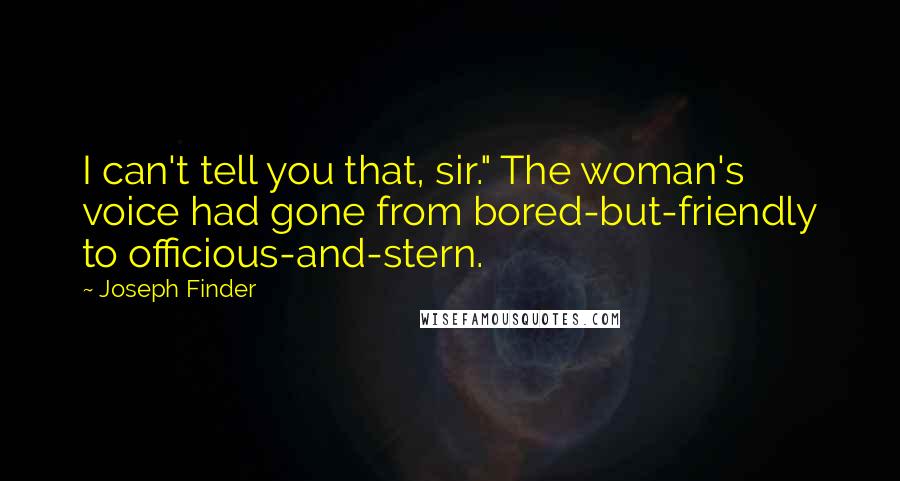 I can't tell you that, sir." The woman's voice had gone from bored-but-friendly to officious-and-stern.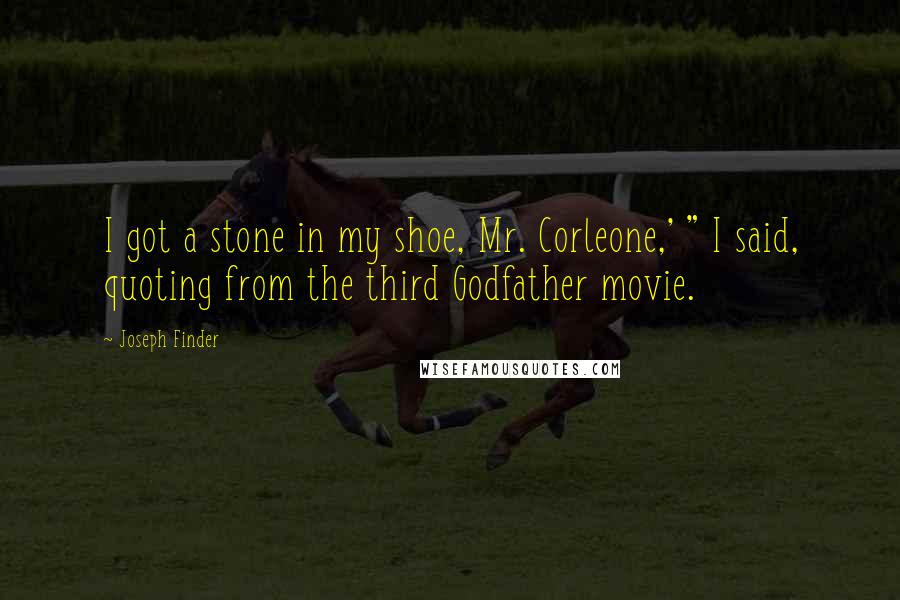 I got a stone in my shoe, Mr. Corleone,' " I said, quoting from the third Godfather movie.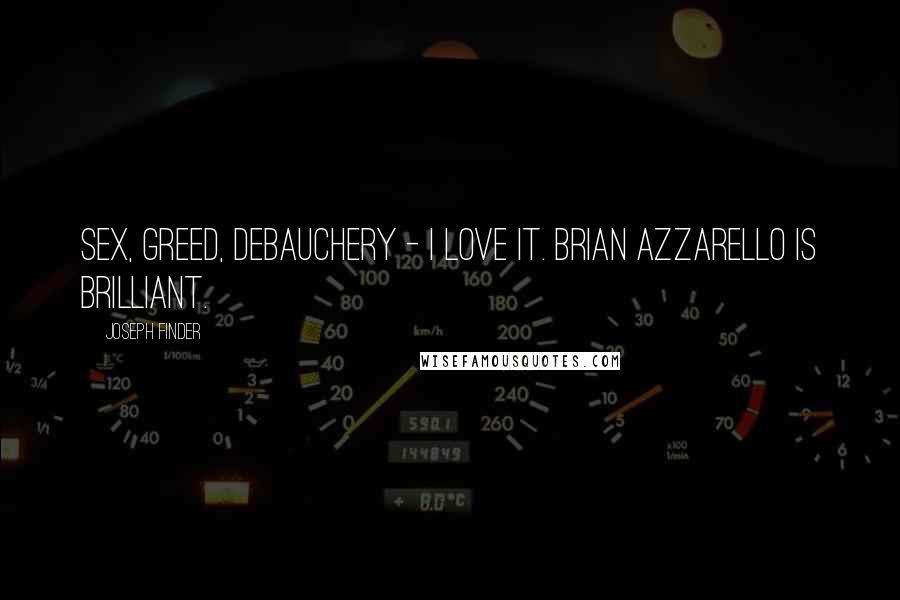 Sex, greed, debauchery - I love it. Brian Azzarello is brilliant.