John Pfahl Quotes
Top 3 wise famous quotes and sayings by John Pfahl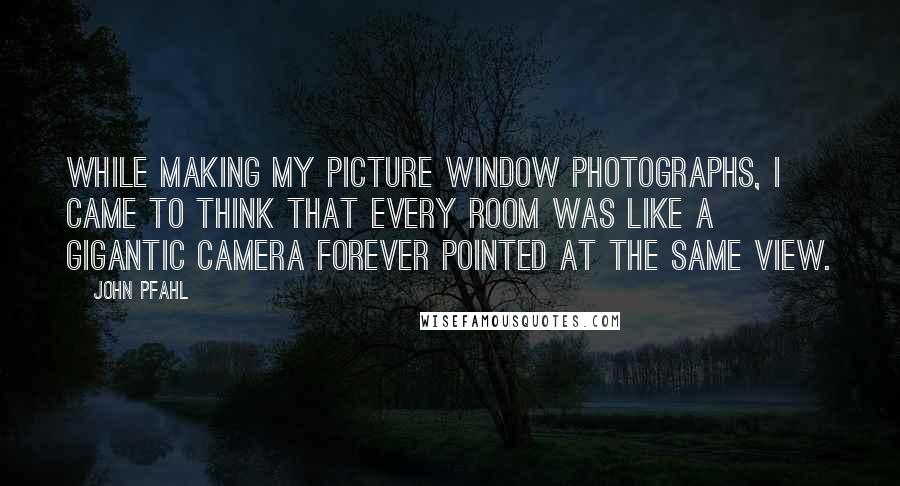 While making my picture window photographs, I came to think that every room was like a gigantic camera forever pointed at the same view.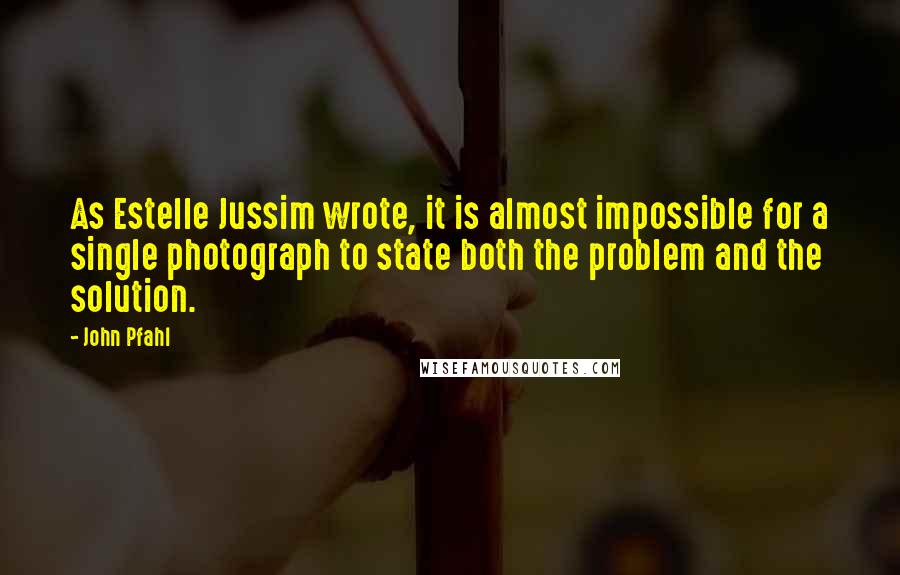 As Estelle Jussim wrote, it is almost impossible for a single photograph to state both the problem and the solution.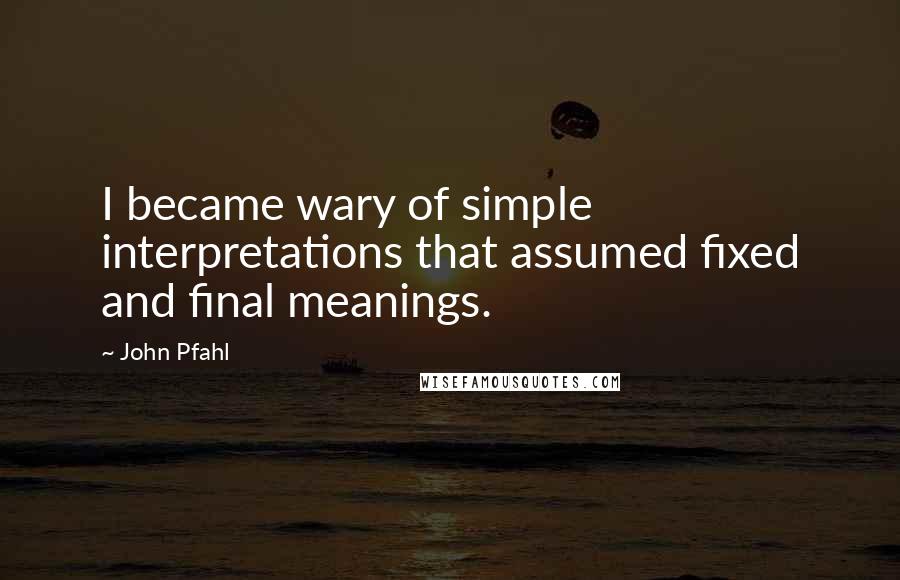 I became wary of simple interpretations that assumed fixed and final meanings.