Jeff Strand Quotes
Top 12 wise famous quotes and sayings by Jeff Strand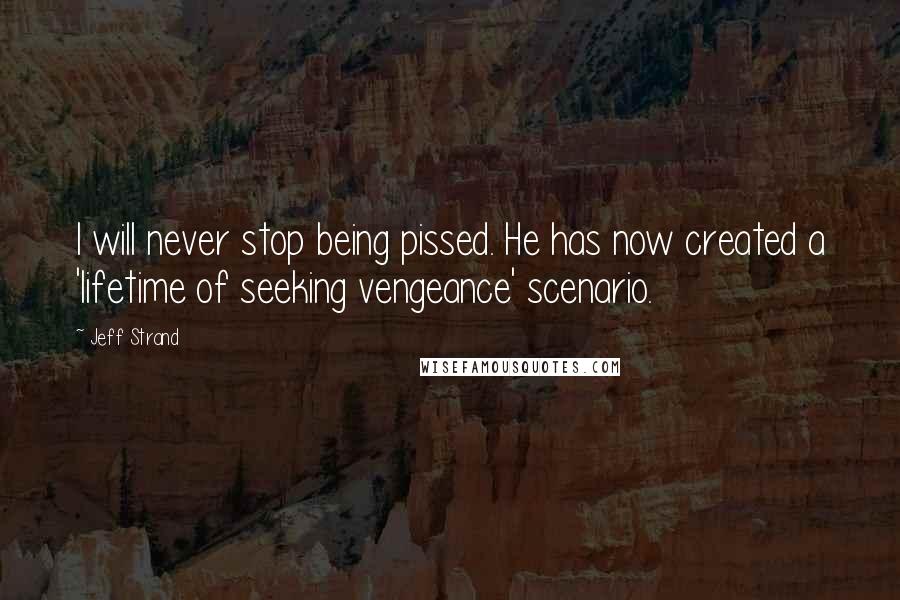 I will never stop being pissed. He has now created a 'lifetime of seeking vengeance' scenario.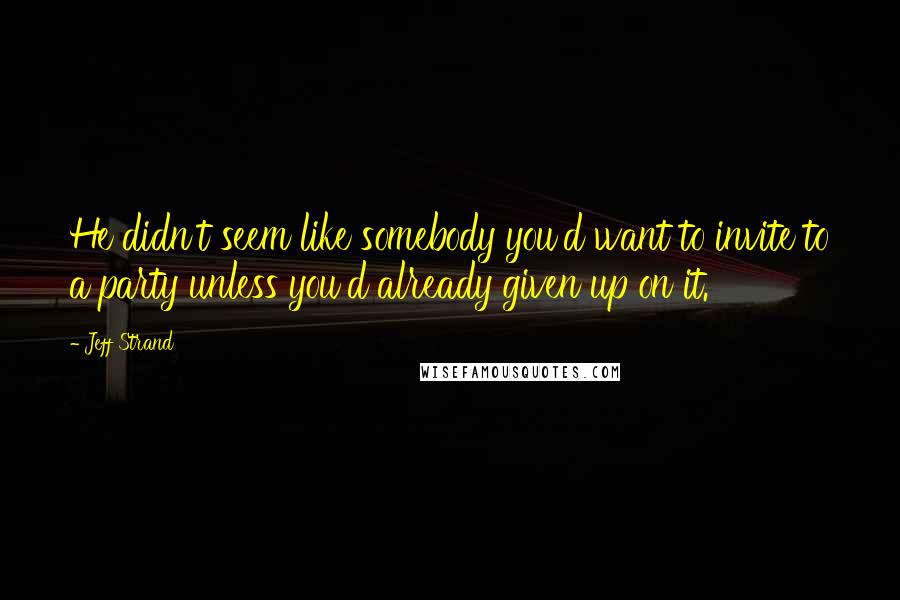 He didn't seem like somebody you'd want to invite to a party unless you'd already given up on it.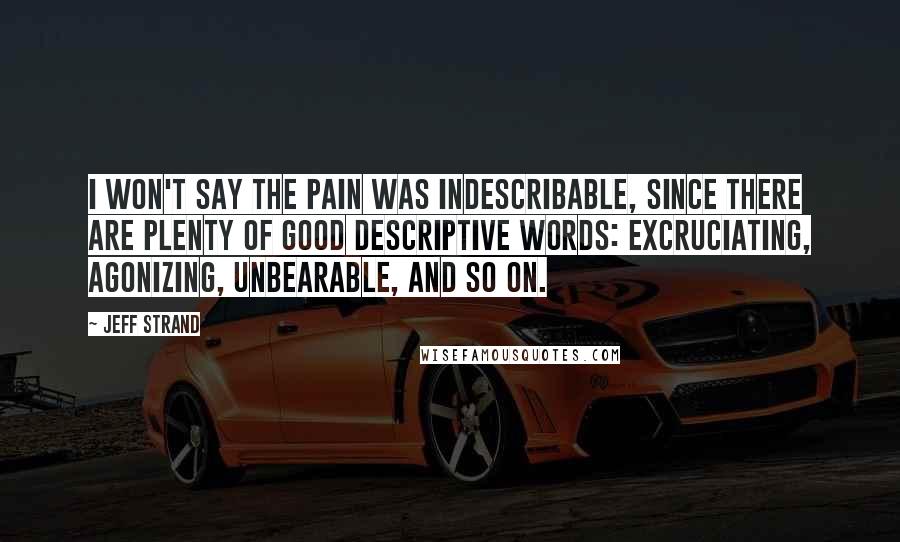 I won't say the pain was indescribable, since there are plenty of good descriptive words: excruciating, agonizing, unbearable, and so on.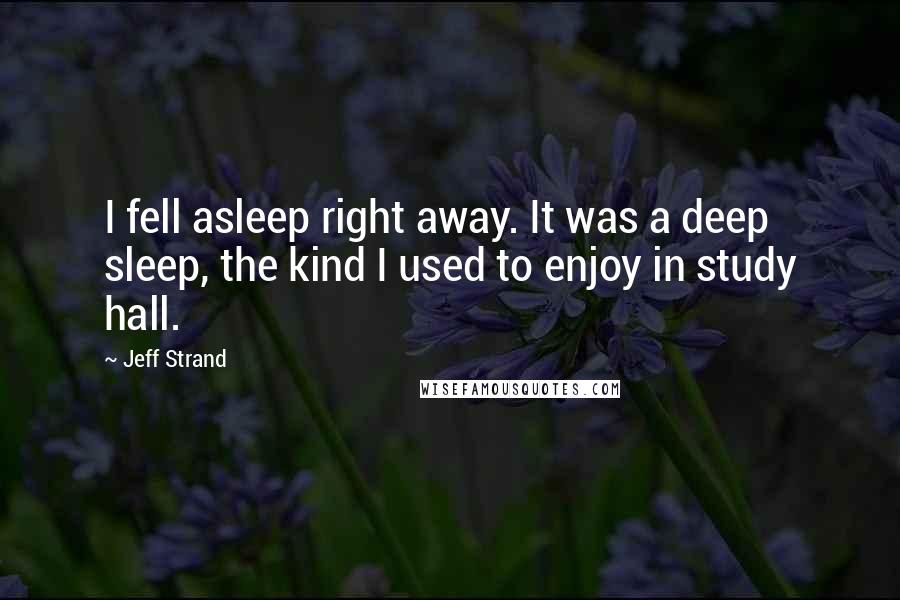 I fell asleep right away. It was a deep sleep, the kind I used to enjoy in study hall.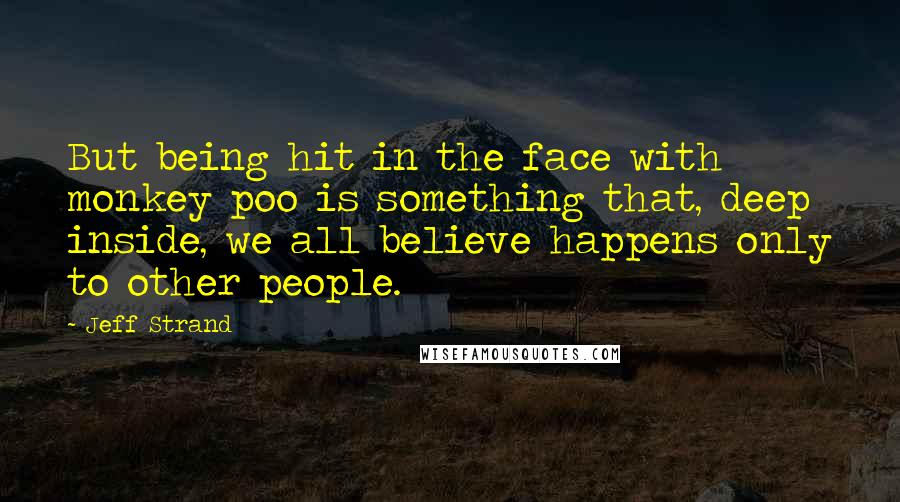 But being hit in the face with monkey poo is something that, deep inside, we all believe happens only to other people.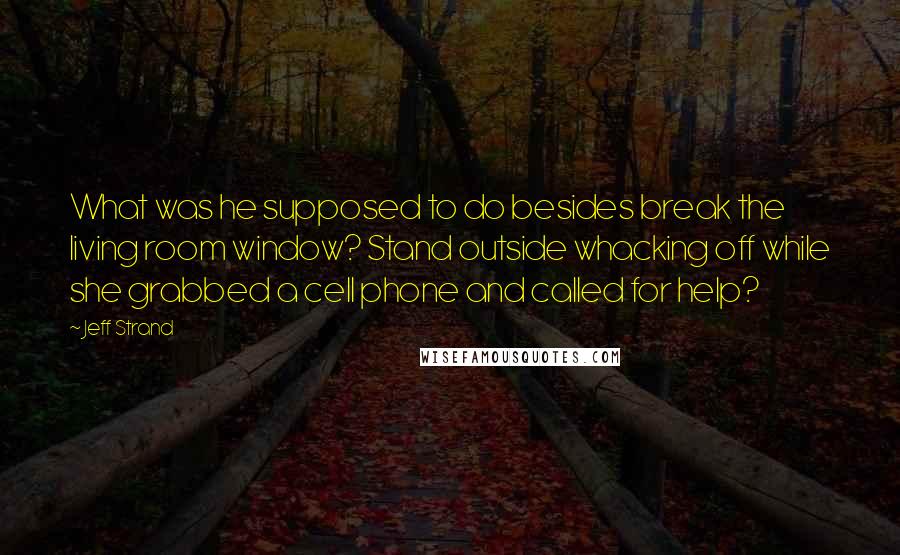 What was he supposed to do besides break the living room window? Stand outside whacking off while she grabbed a cell phone and called for help?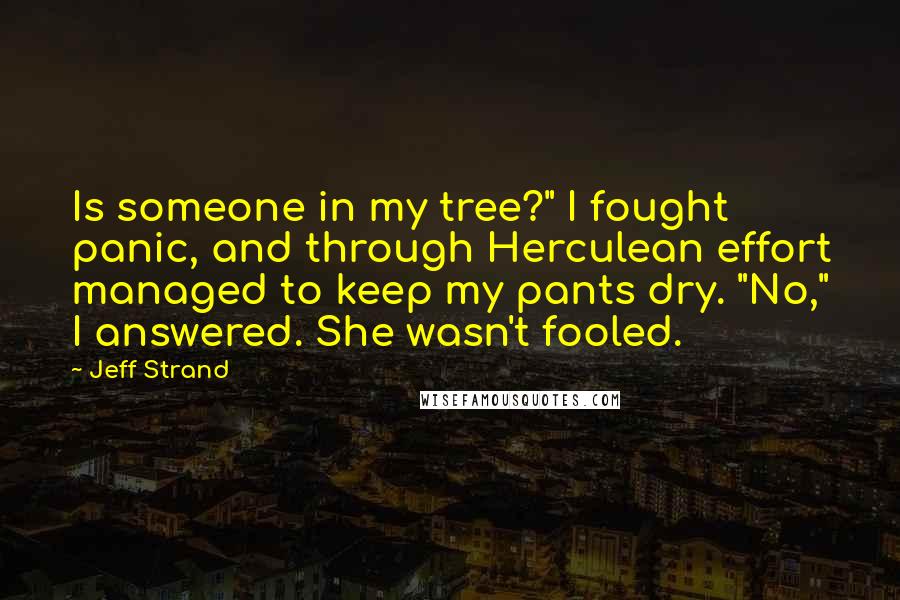 Is someone in my tree?" I fought panic, and through Herculean effort managed to keep my pants dry. "No," I answered. She wasn't fooled.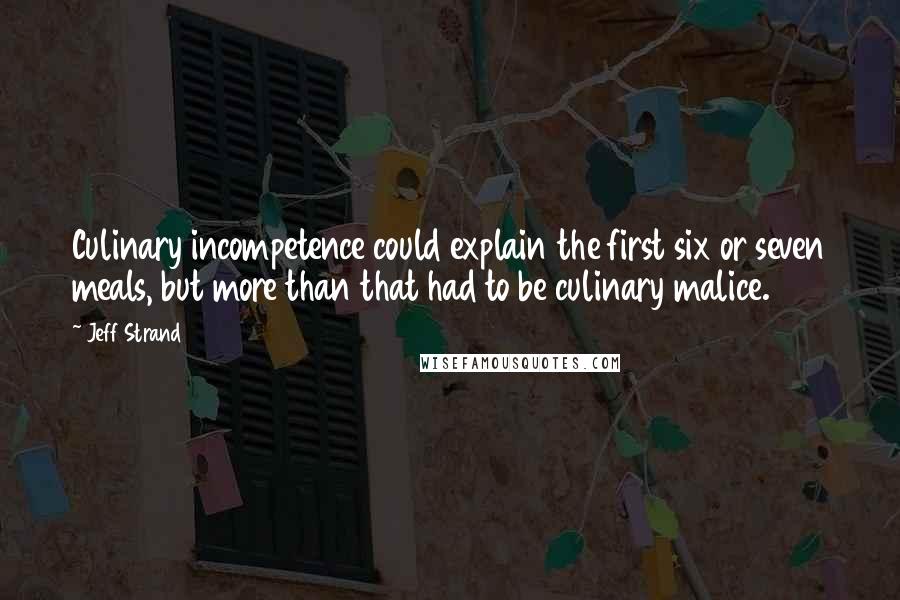 Culinary incompetence could explain the first six or seven meals, but more than that had to be culinary malice.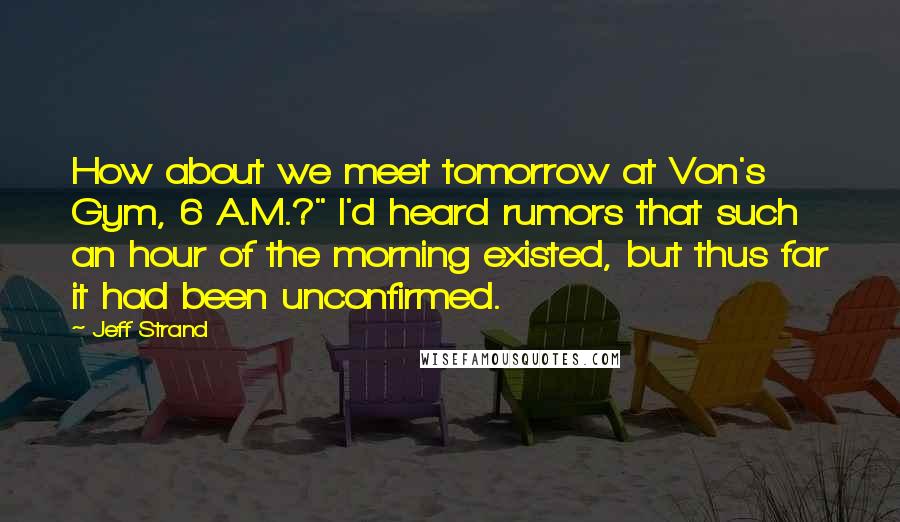 How about we meet tomorrow at Von's Gym, 6 A.M.?" I'd heard rumors that such an hour of the morning existed, but thus far it had been unconfirmed.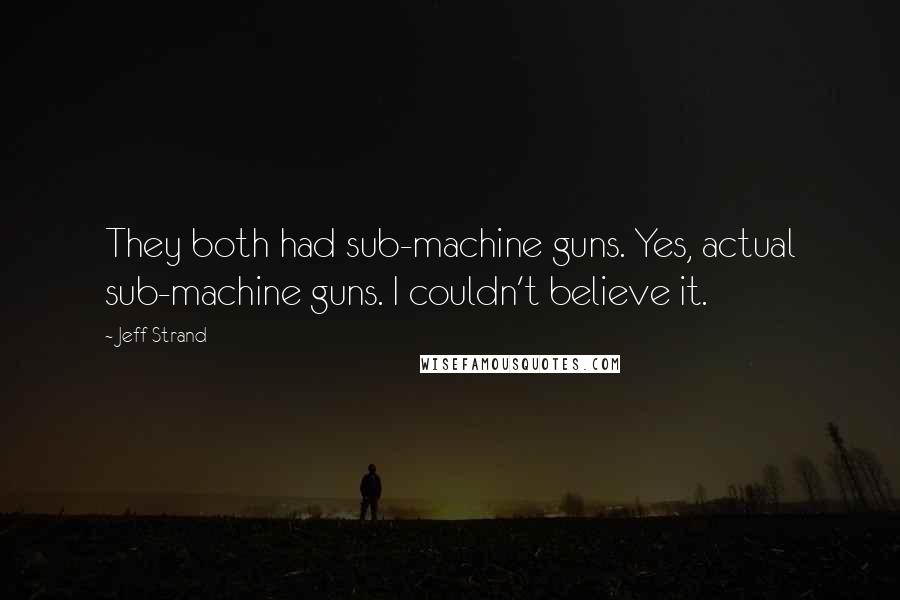 They both had sub-machine guns. Yes, actual sub-machine guns. I couldn't believe it.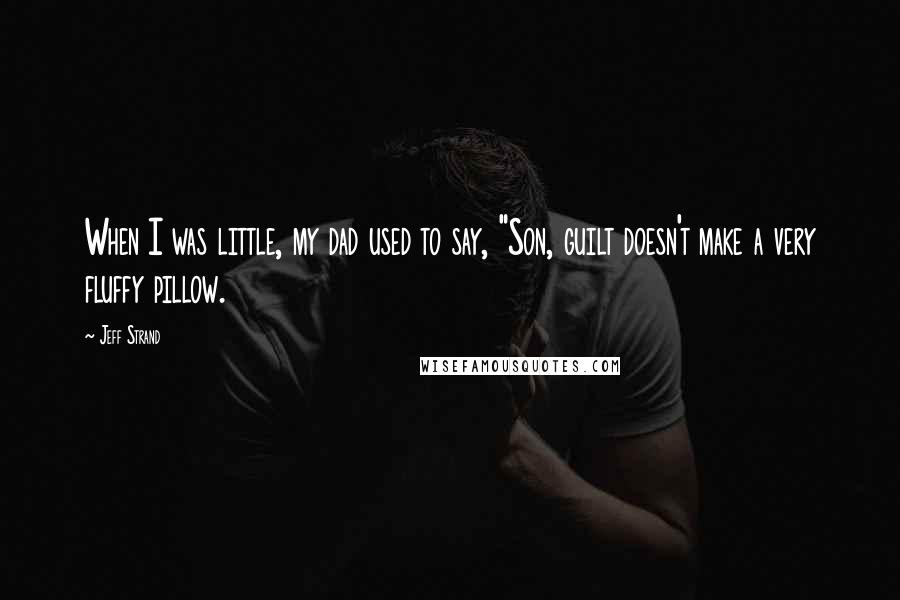 When I was little, my dad used to say, "Son, guilt doesn't make a very fluffy pillow.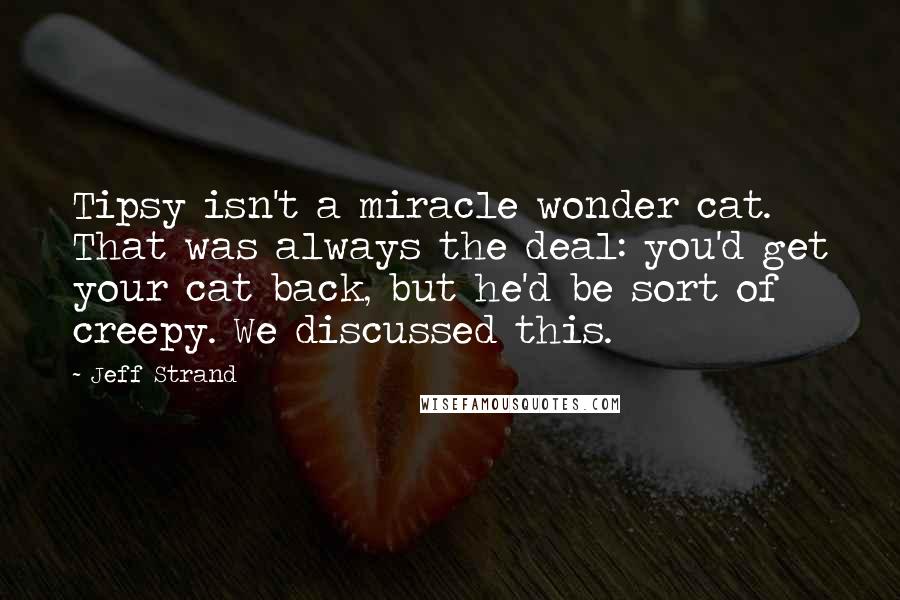 Tipsy isn't a miracle wonder cat. That was always the deal: you'd get your cat back, but he'd be sort of creepy. We discussed this.