I'm Not Alright Quotes
Collection of top 44 famous quotes about I'm Not Alright
I'm Not Alright Quotes & Sayings
Happy to read and share the best inspirational I'm Not Alright quotes, sayings and quotations on Wise Famous Quotes.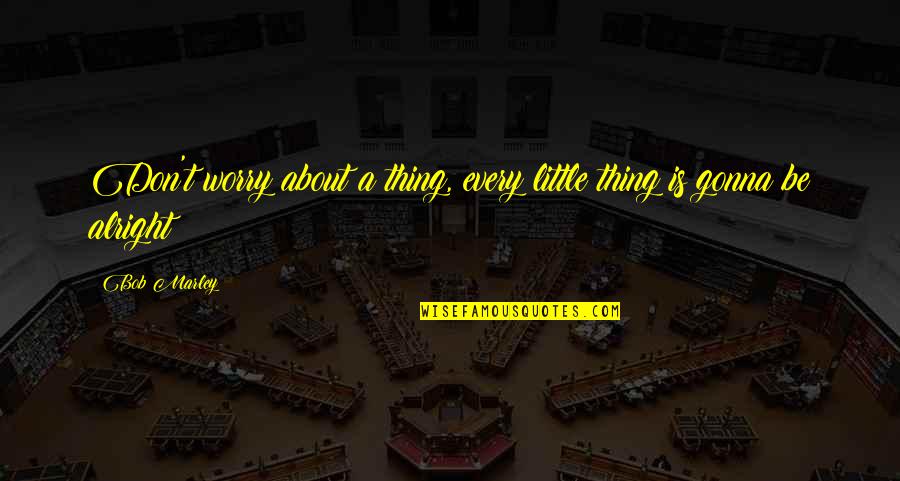 Don't worry about a thing, every little thing is gonna be alright
—
Bob Marley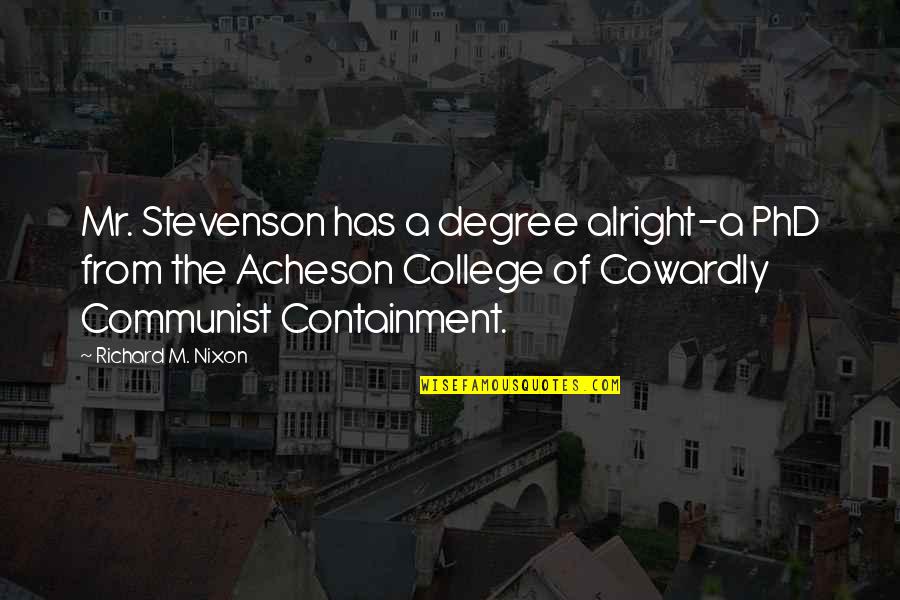 Mr. Stevenson has a degree alright-a PhD from the Acheson College of Cowardly Communist Containment.
—
Richard M. Nixon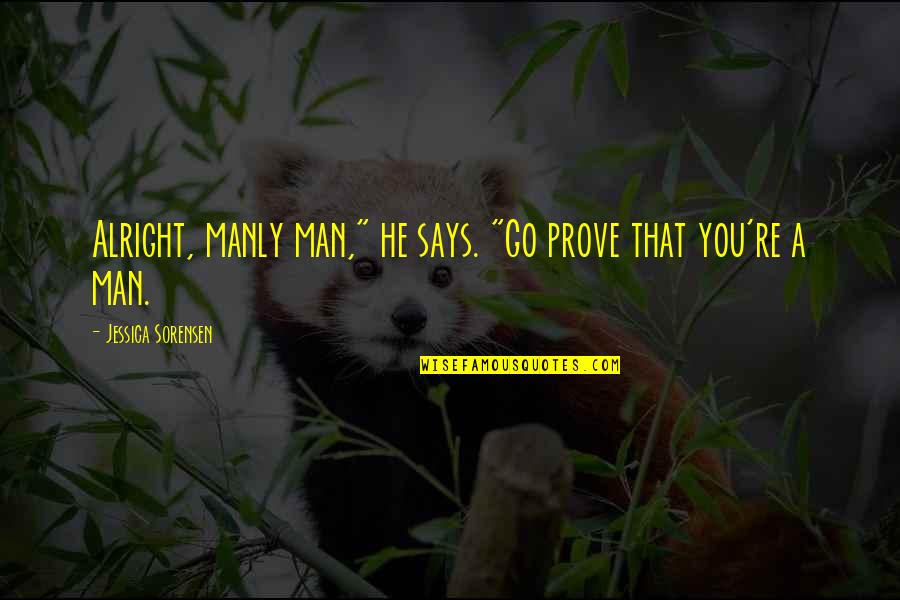 Alright, manly man," he says. "Go prove that you're a man.
—
Jessica Sorensen
Mihil nodded "Alright, who is this 'we'?"
"Like I said before a friend.
—
Charon Lloyd-Roberts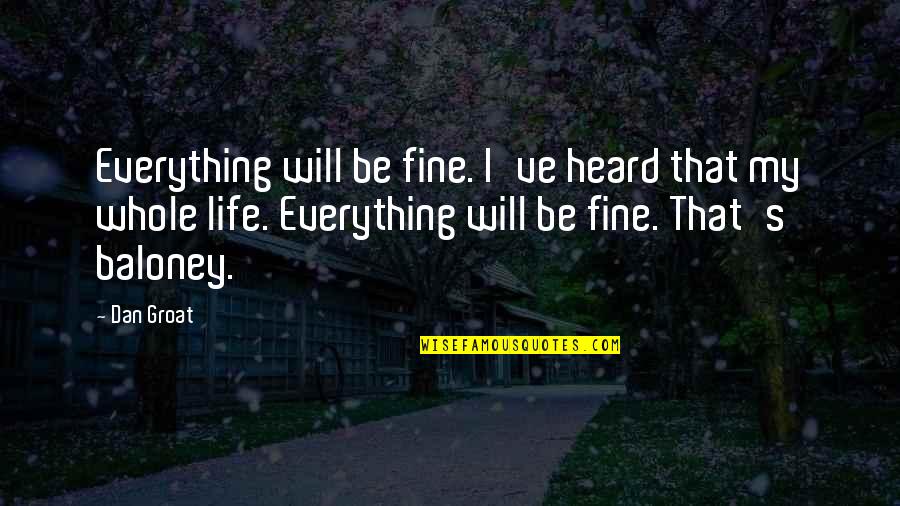 Everything will be fine. I've heard that my whole life. Everything will be fine. That's baloney.
—
Dan Groat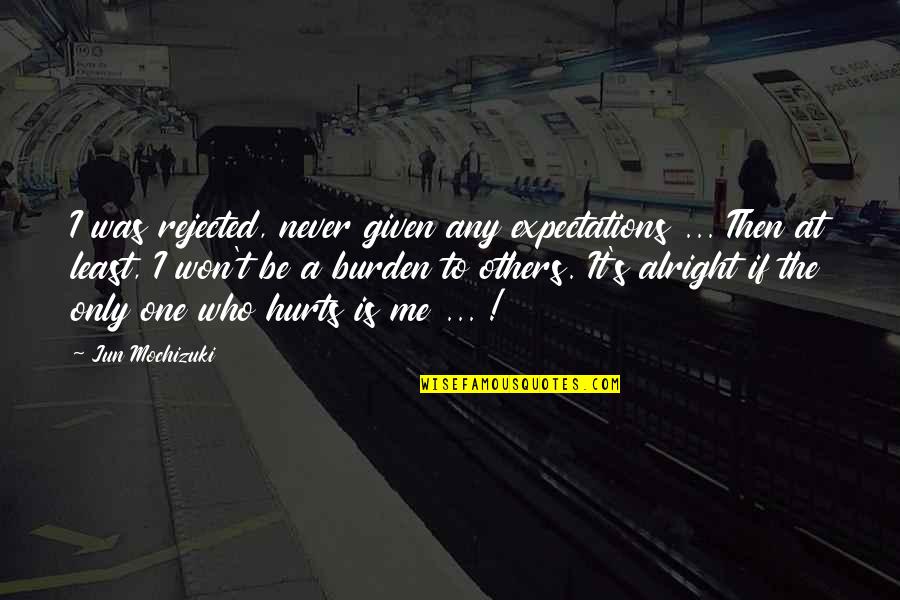 I was rejected, never given any expectations ... Then at least, I won't be a burden to others. It's alright if the only one who hurts is me ... ! —
Jun Mochizuki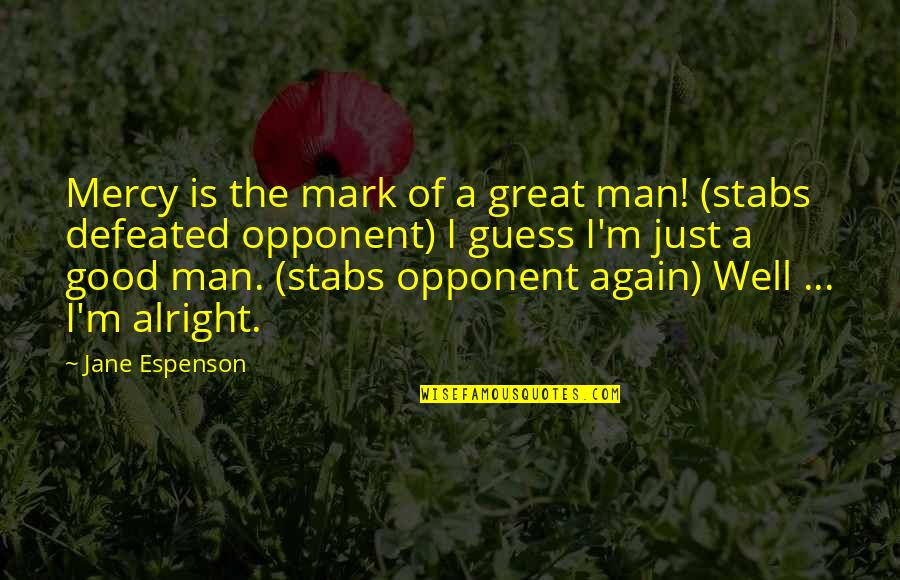 Mercy is the mark of a great man! (stabs defeated opponent) I guess I'm just a good man. (stabs opponent again) Well ... I'm alright. —
Jane Espenson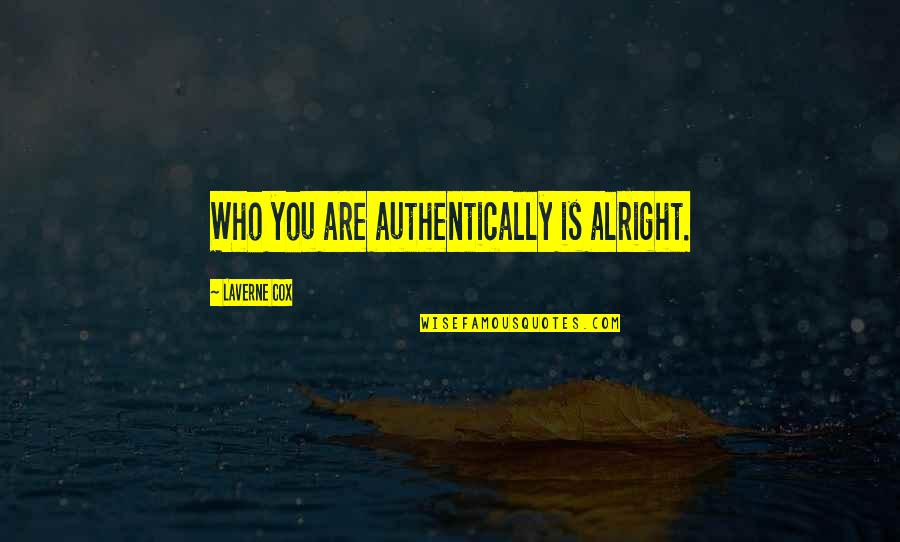 Who you are authentically is alright. —
Laverne Cox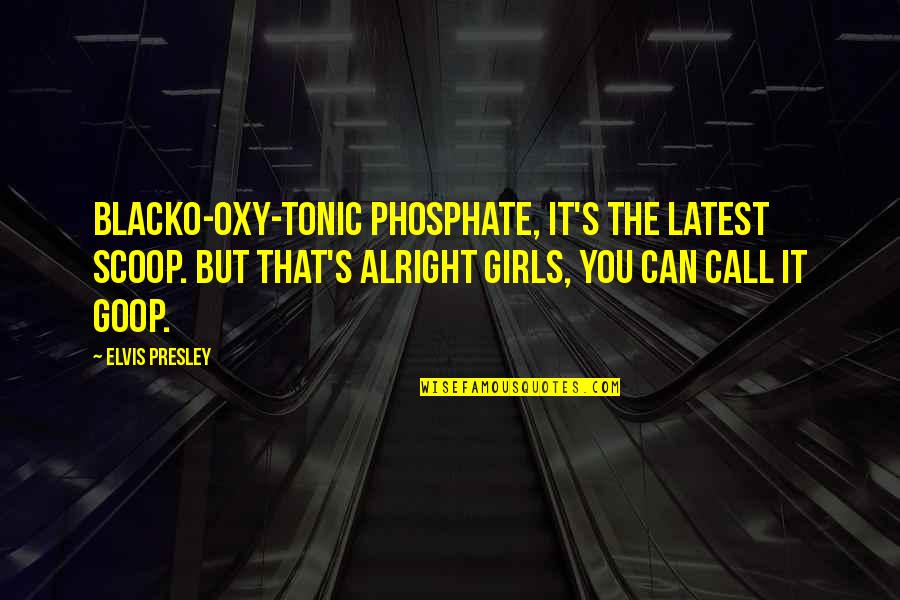 Blacko-oxy-tonic phosphate, it's the latest scoop. But that's alright girls, you can call it goop. —
Elvis Presley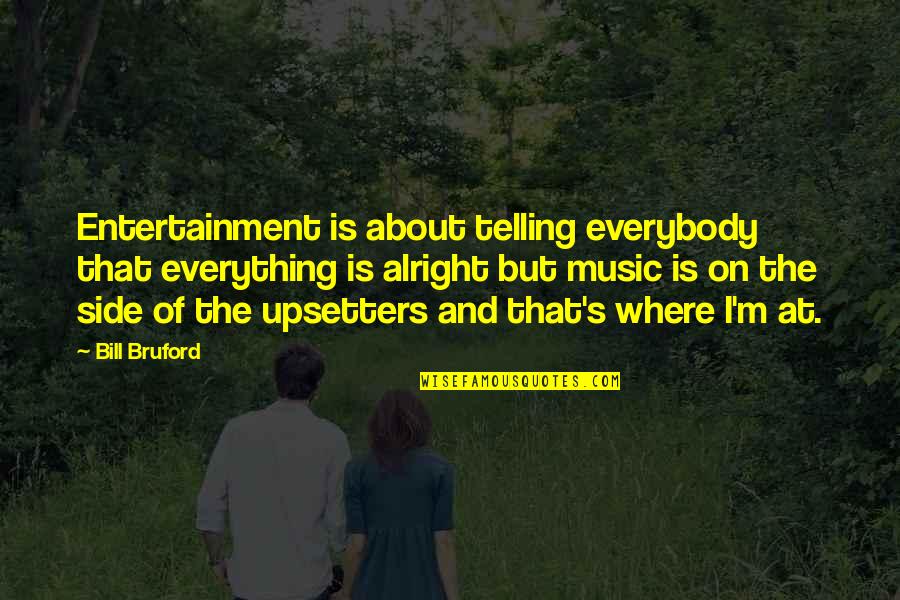 Entertainment is about telling everybody that everything is alright but music is on the side of the upsetters and that's where I'm at. —
Bill Bruford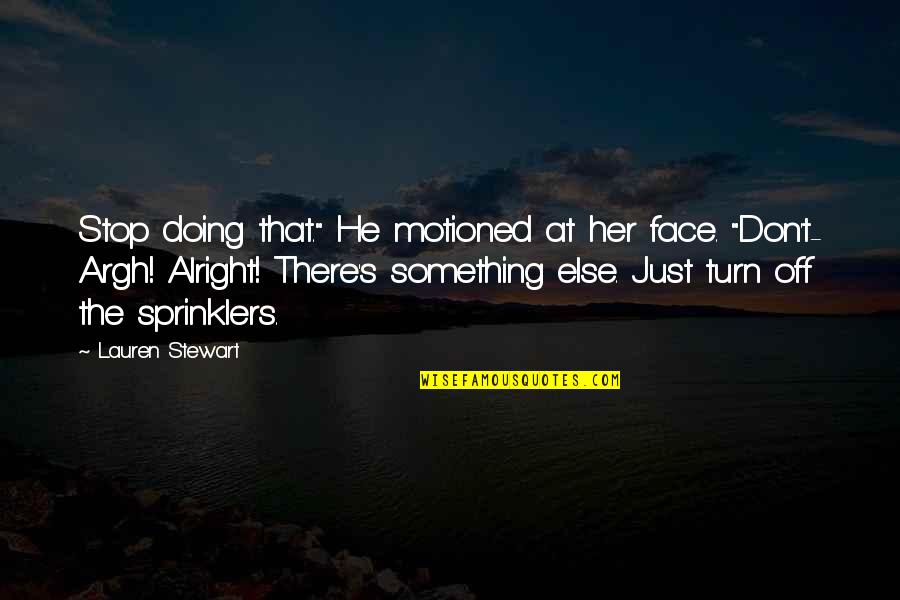 Stop doing that." He motioned at her face. "Don't- Argh! Alright! There's something else. Just turn off the sprinklers. —
Lauren Stewart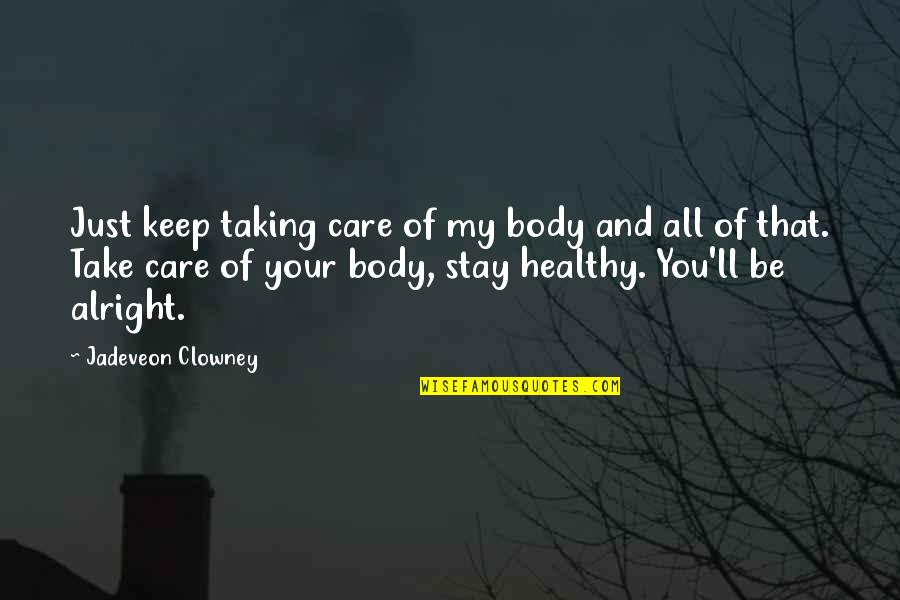 Just keep taking care of my body and all of that. Take care of your body, stay healthy. You'll be alright. —
Jadeveon Clowney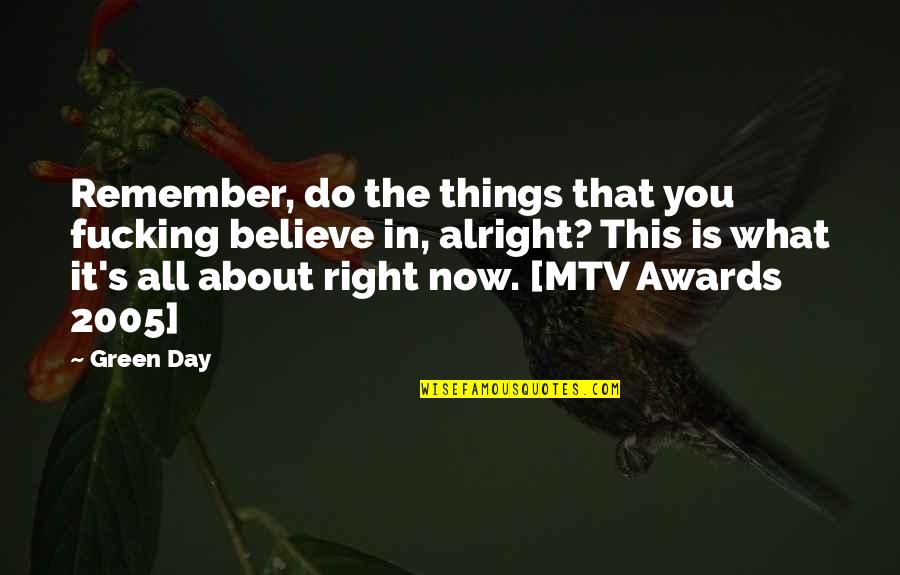 Remember, do the things that you fucking believe in, alright? This is what it's all about right now. [MTV Awards 2005] —
Green Day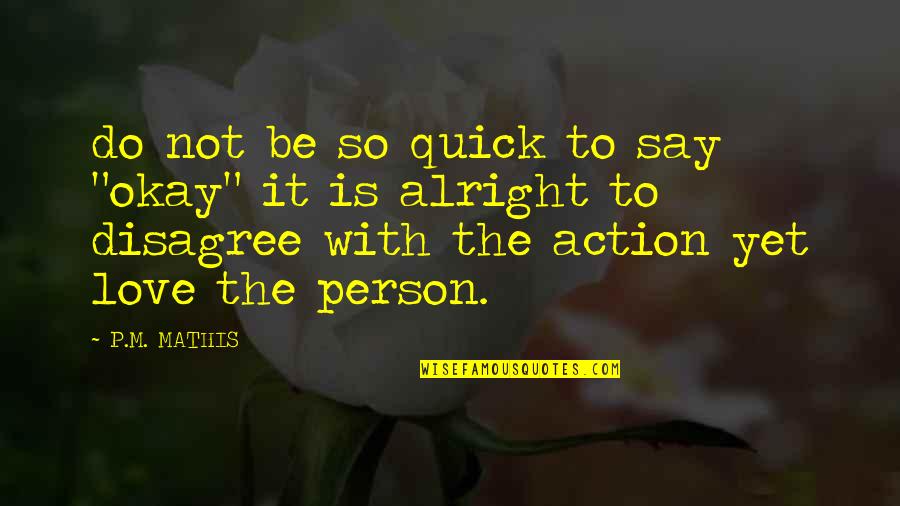 do not be so quick to say "okay" it is alright to disagree with the action yet love the person. —
P.M. MATHIS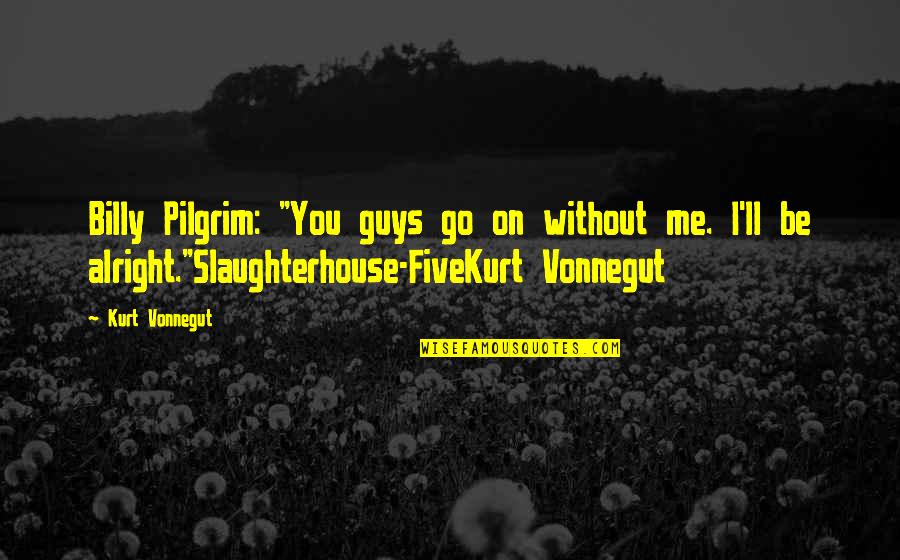 Billy Pilgrim: "You guys go on without me. I'll be alright."
Slaughterhouse-Five
Kurt Vonnegut —
Kurt Vonnegut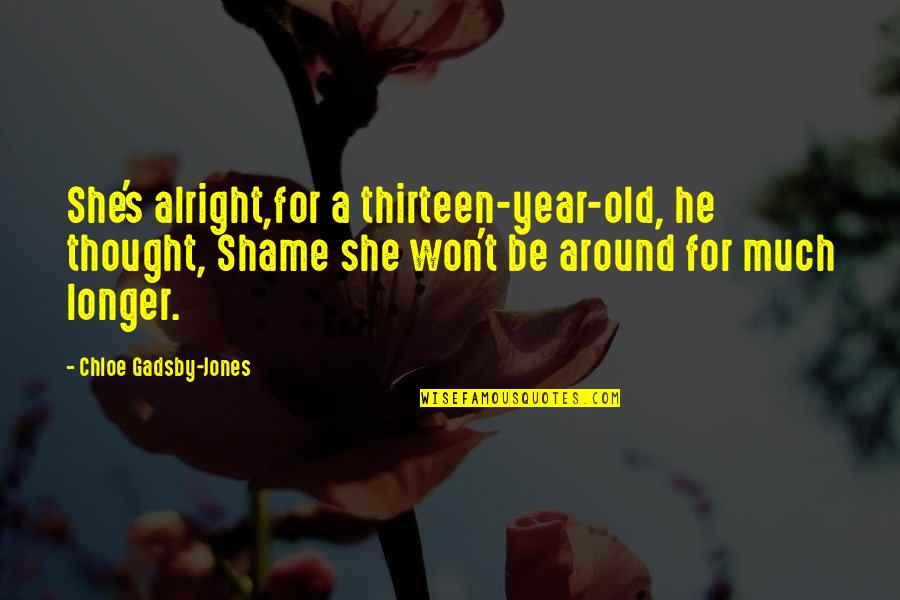 She's alright,for a thirteen-year-old, he thought, Shame she won't be around for much longer. —
Chloe Gadsby-Jones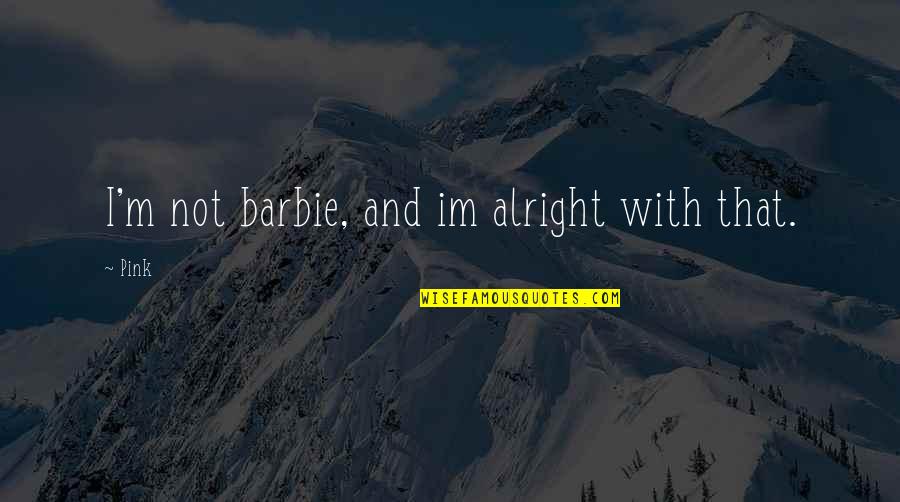 I'm not barbie, and im alright with that. —
Pink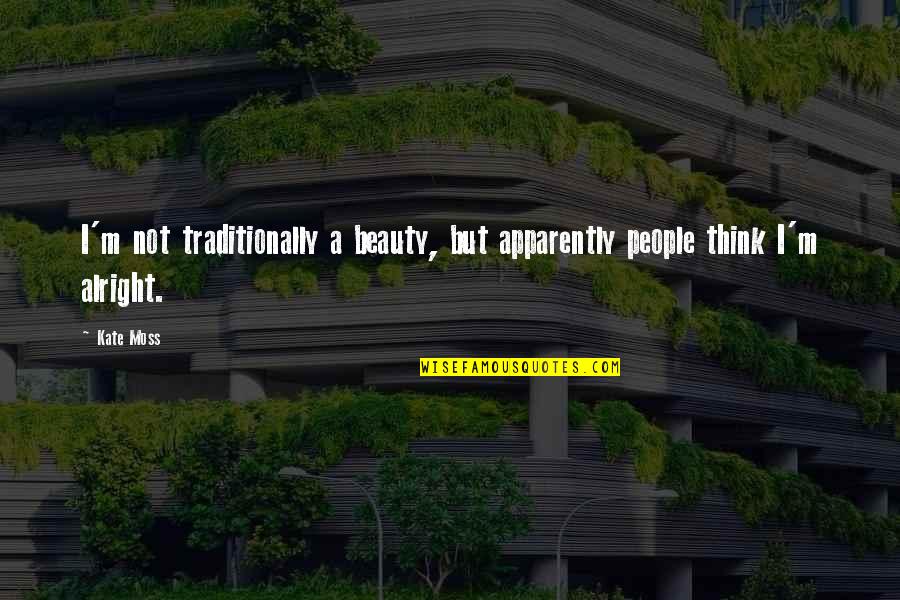 I'm not traditionally a beauty, but apparently people think I'm alright. —
Kate Moss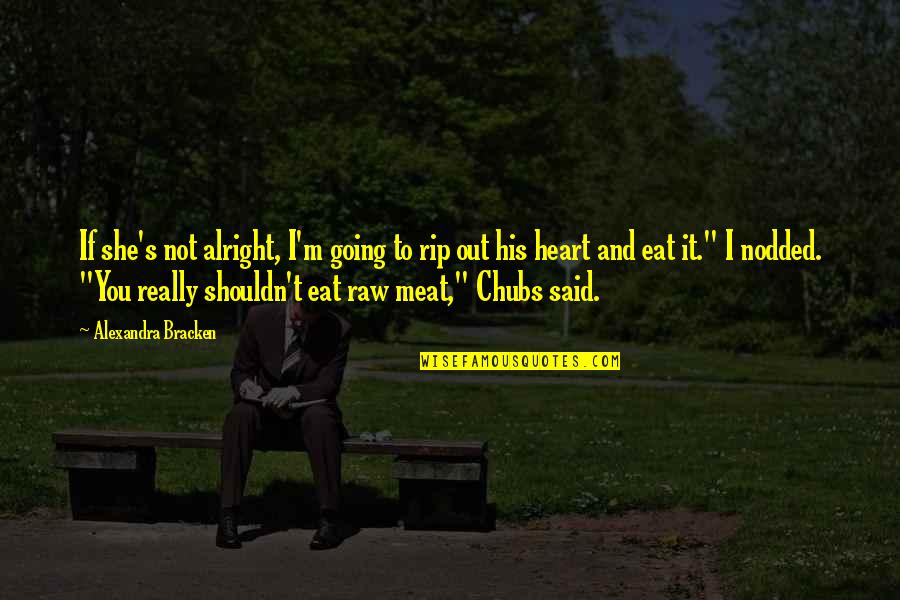 If she's not alright, I'm going to rip out his heart and eat it." I nodded. "You really shouldn't eat raw meat," Chubs said. —
Alexandra Bracken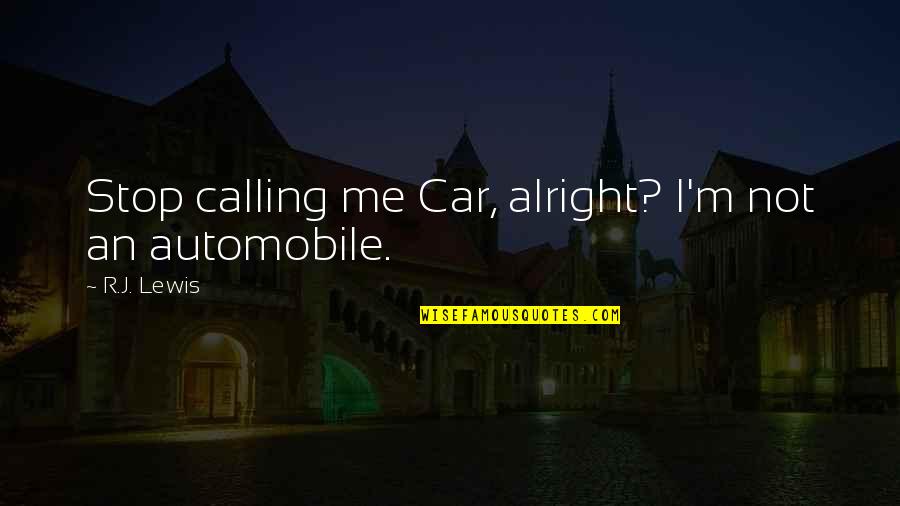 Stop calling me Car, alright? I'm not an automobile. —
R.J. Lewis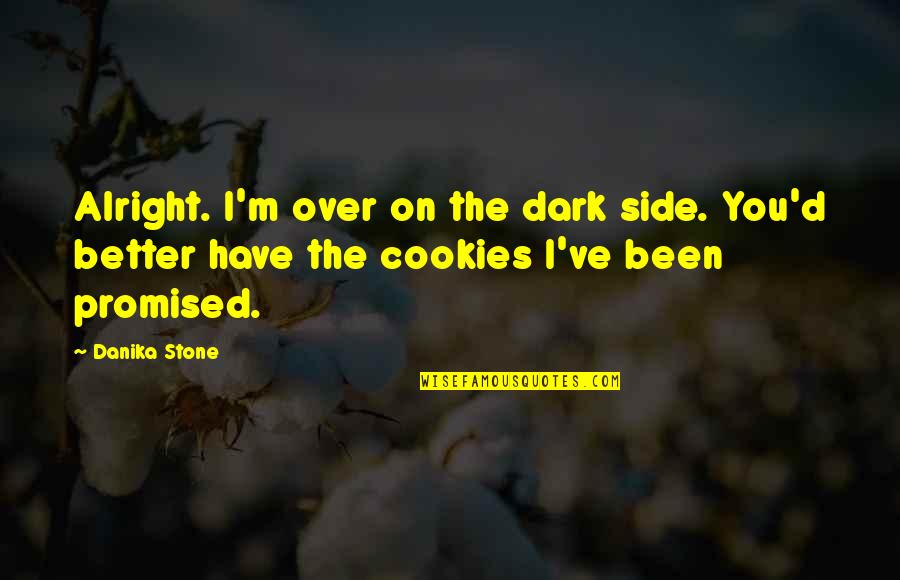 Alright. I'm over on the dark side. You'd better have the cookies I've been promised. —
Danika Stone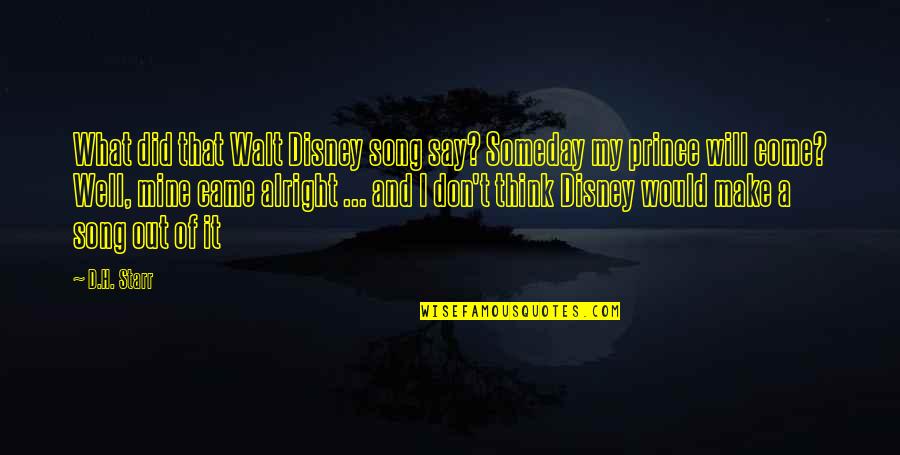 What did that Walt Disney song say? Someday my prince will come? Well, mine came alright ... and I don't think Disney would make a song out of it —
D.H. Starr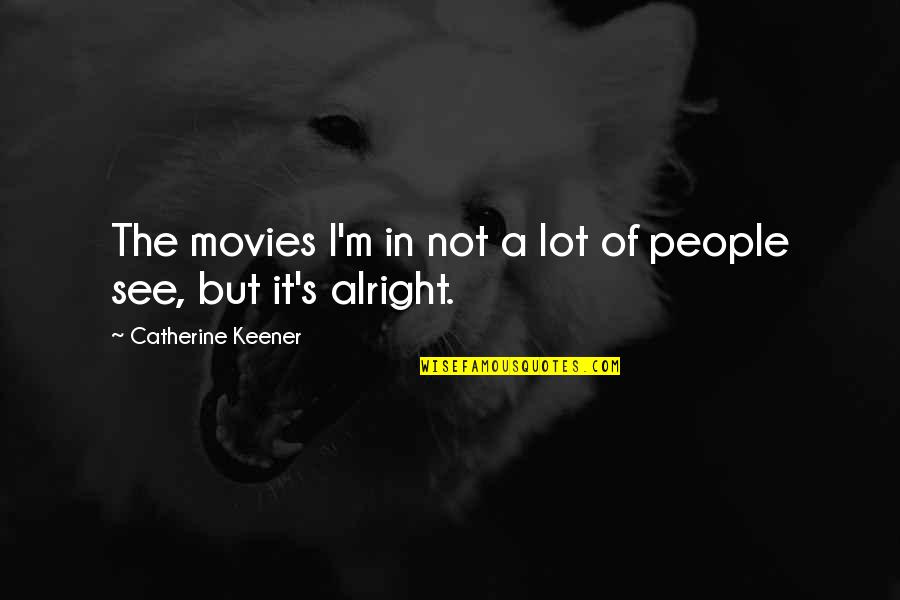 The movies I'm in not a lot of people see, but it's alright. —
Catherine Keener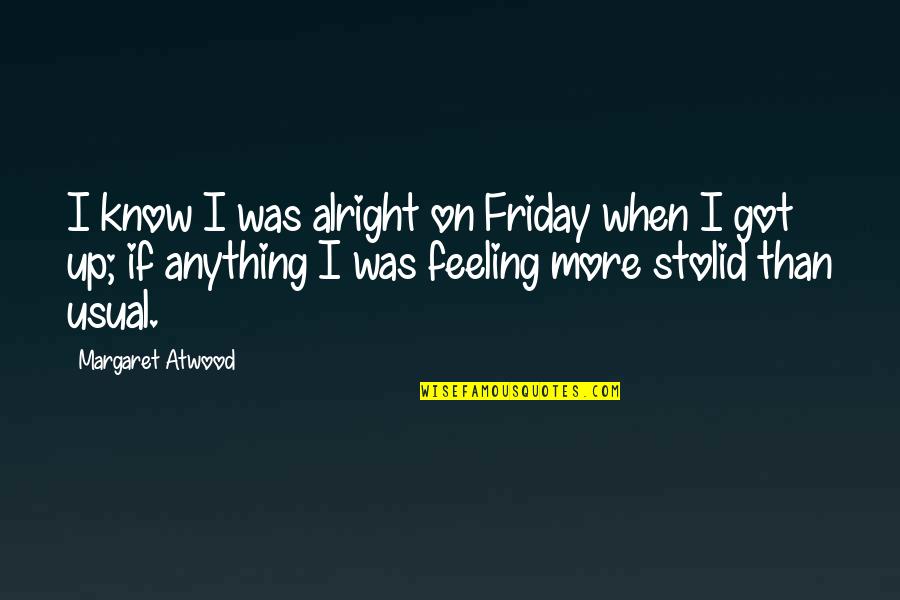 I know I was alright on Friday when I got up; if anything I was feeling more stolid than usual. —
Margaret Atwood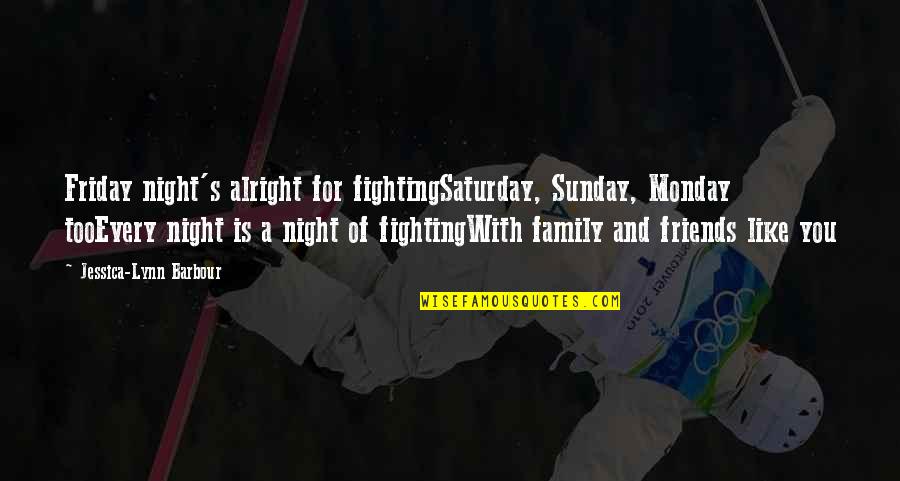 Friday night's alright for fighting
Saturday, Sunday, Monday too
Every night is a night of fighting
With family and friends like you —
Jessica-Lynn Barbour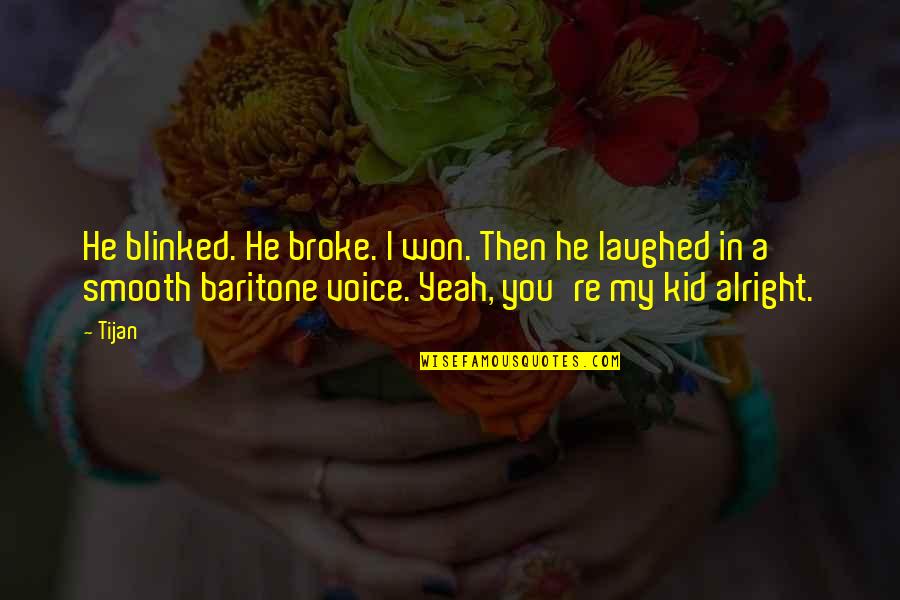 He blinked. He broke. I won. Then he laughed in a smooth baritone voice. Yeah, you're my kid alright. —
Tijan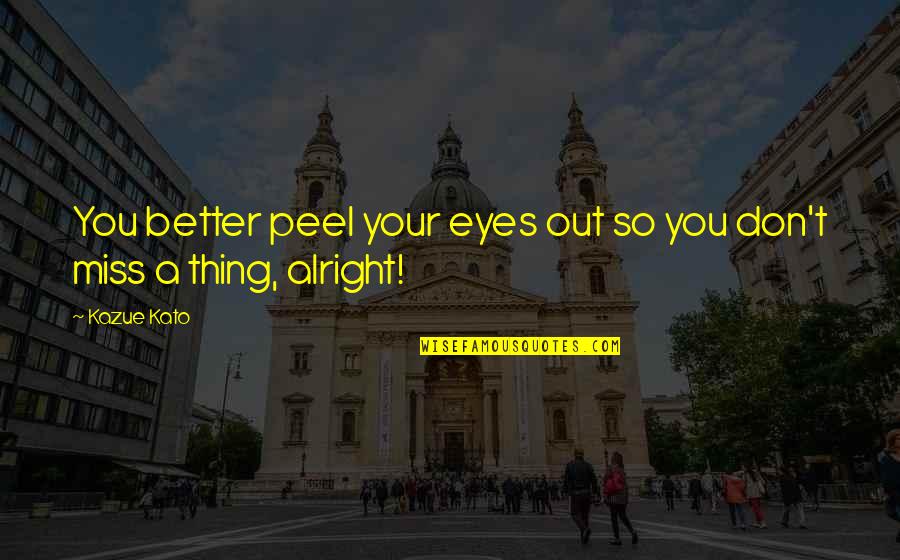 You better peel your eyes out so you don't miss a thing, alright! —
Kazue Kato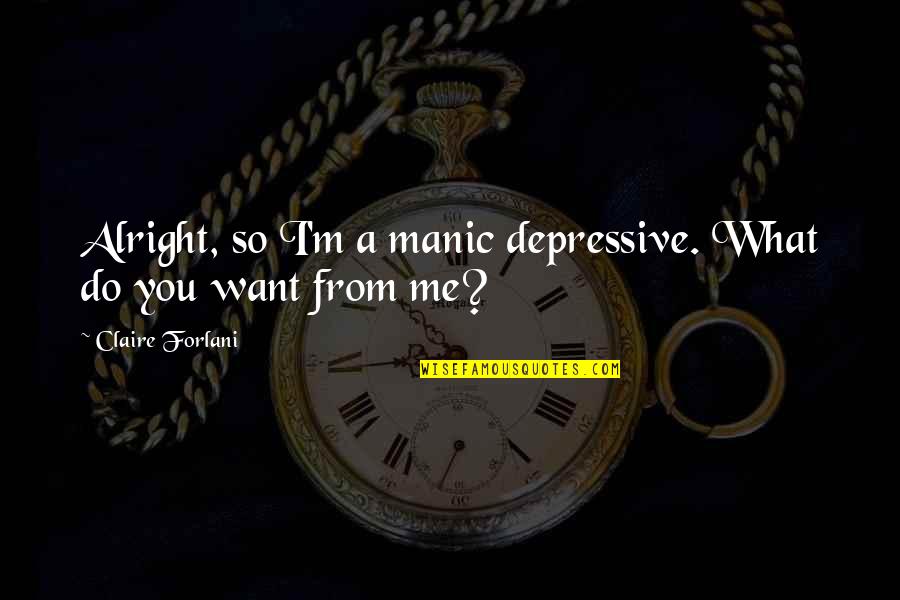 Alright, so I'm a manic depressive. What do you want from me? —
Claire Forlani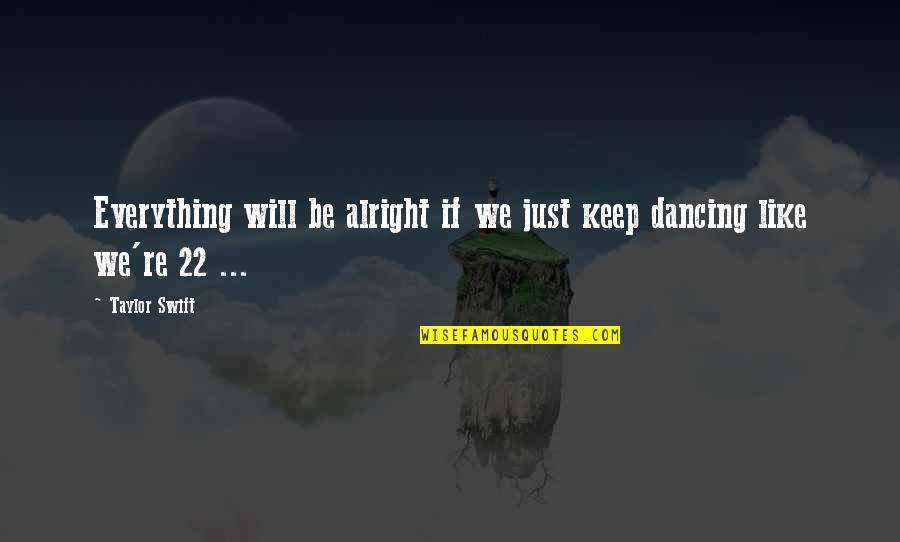 Everything will be alright if we just keep dancing like we're 22 ... —
Taylor Swift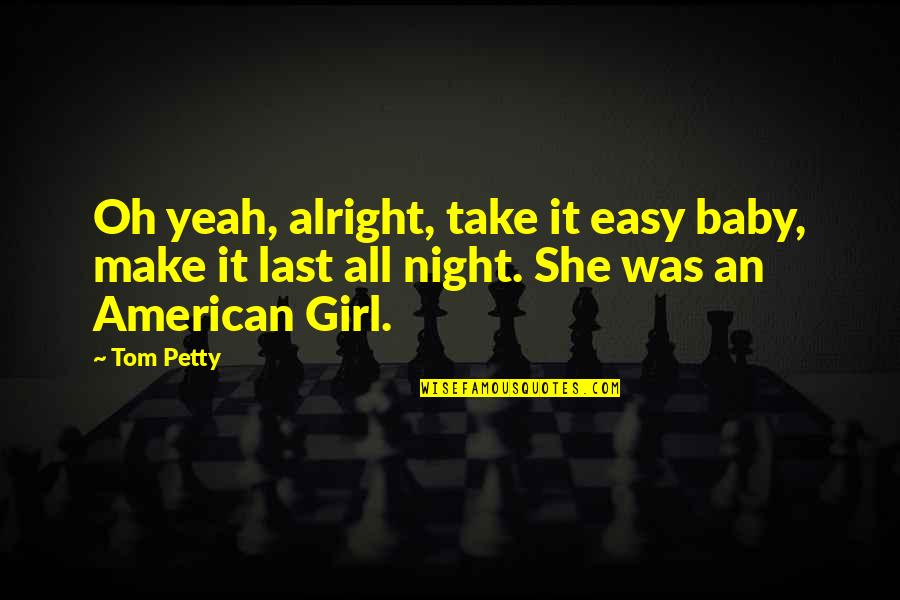 Oh yeah, alright, take it easy baby, make it last all night. She was an American Girl. —
Tom Petty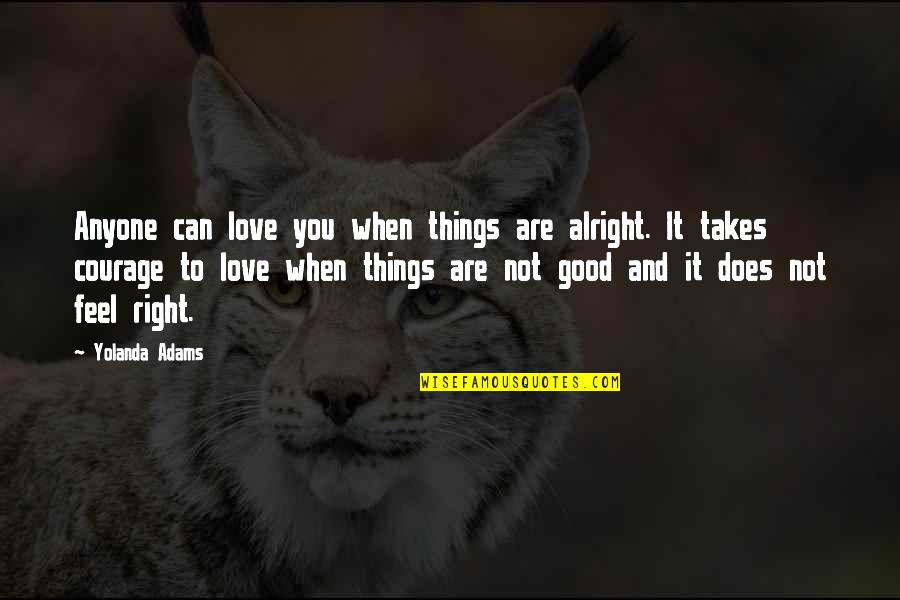 Anyone can love you when things are alright. It takes courage to love when things are not good and it does not feel right. —
Yolanda Adams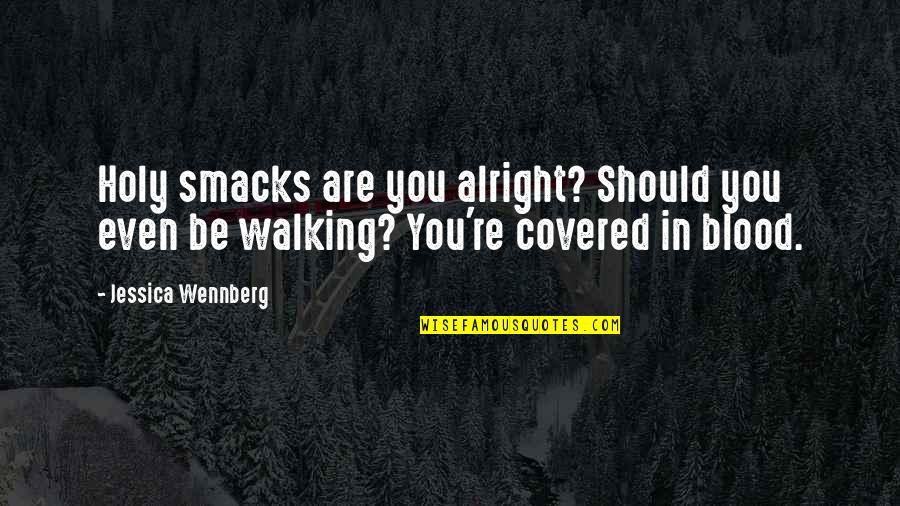 Holy smacks are you alright? Should you even be walking? You're covered in blood. —
Jessica Wennberg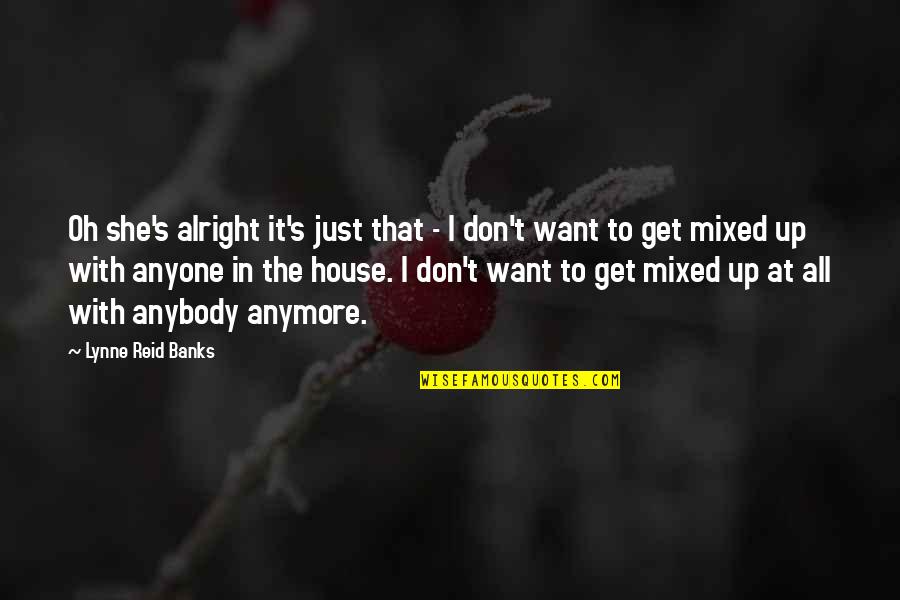 Oh she's alright it's just that - I don't want to get mixed up with anyone in the house. I don't want to get mixed up at all with anybody anymore. —
Lynne Reid Banks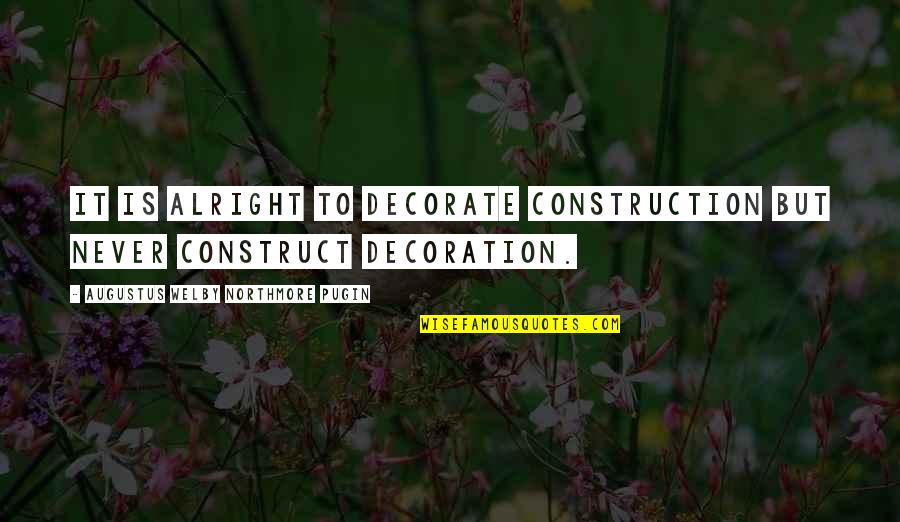 It is alright to decorate construction but never construct decoration. —
Augustus Welby Northmore Pugin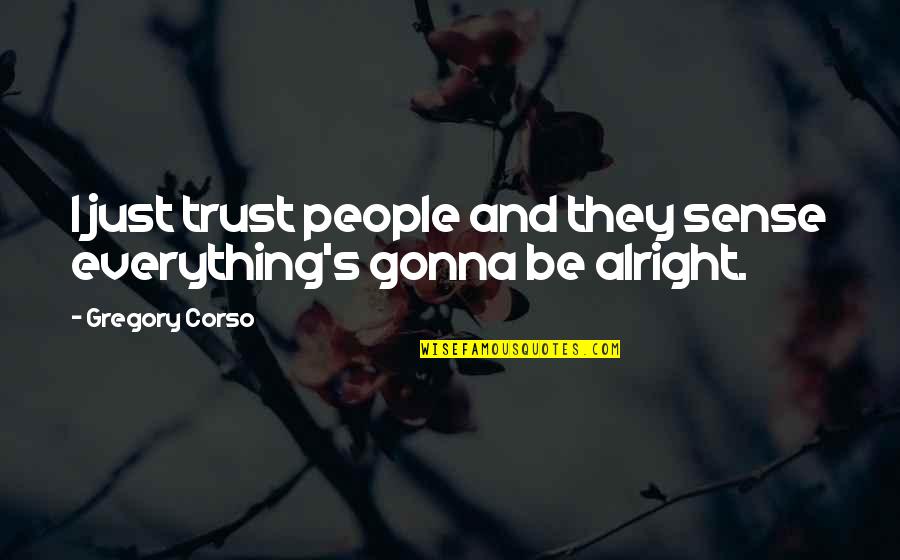 I just trust people and they sense everything's gonna be alright. —
Gregory Corso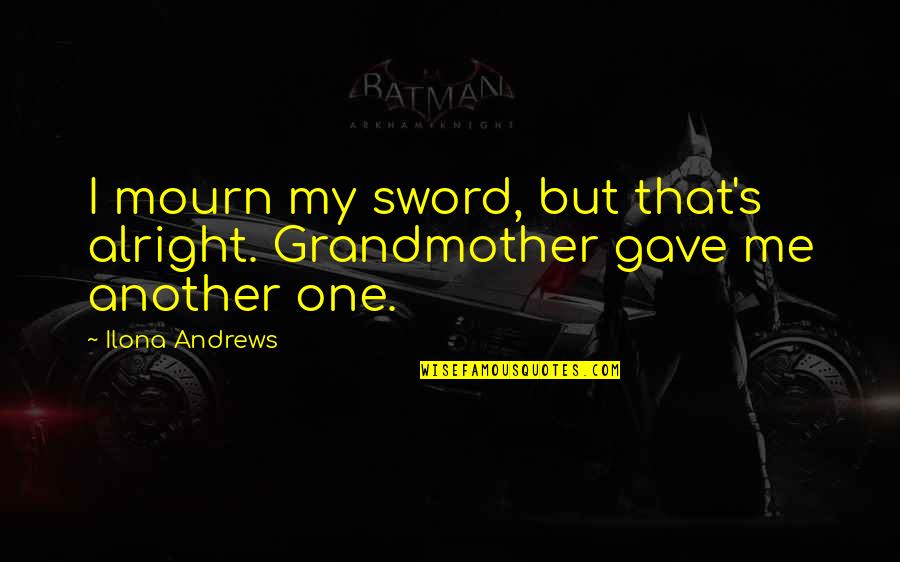 I mourn my sword, but that's alright. Grandmother gave me another one. —
Ilona Andrews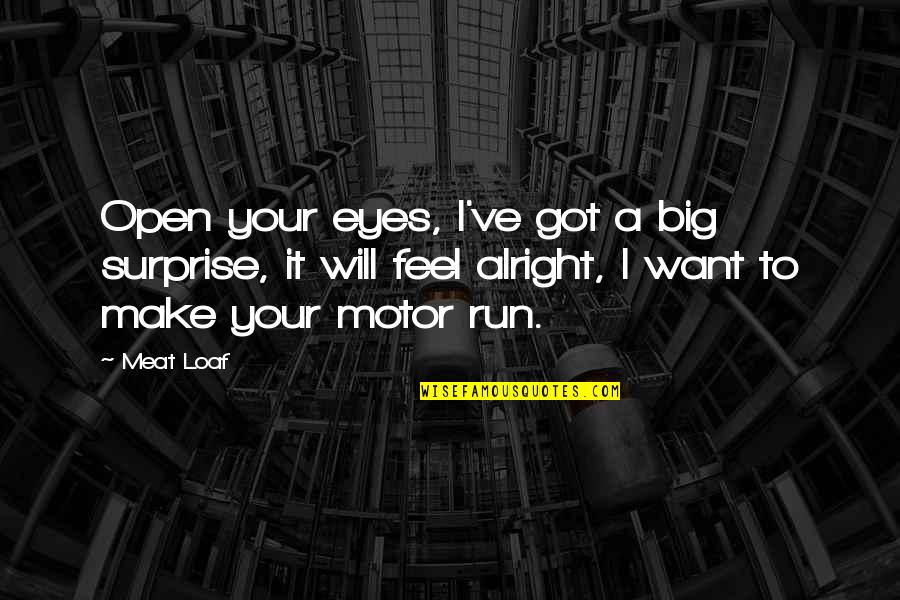 Open your eyes, I've got a big surprise, it will feel alright, I want to make your motor run. —
Meat Loaf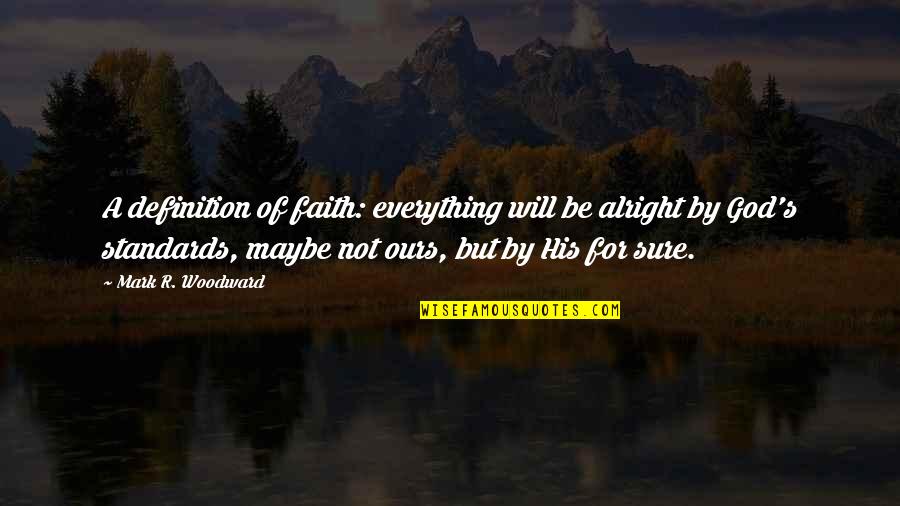 A definition of faith: everything will be alright by God's standards, maybe not ours, but by His for sure. —
Mark R. Woodward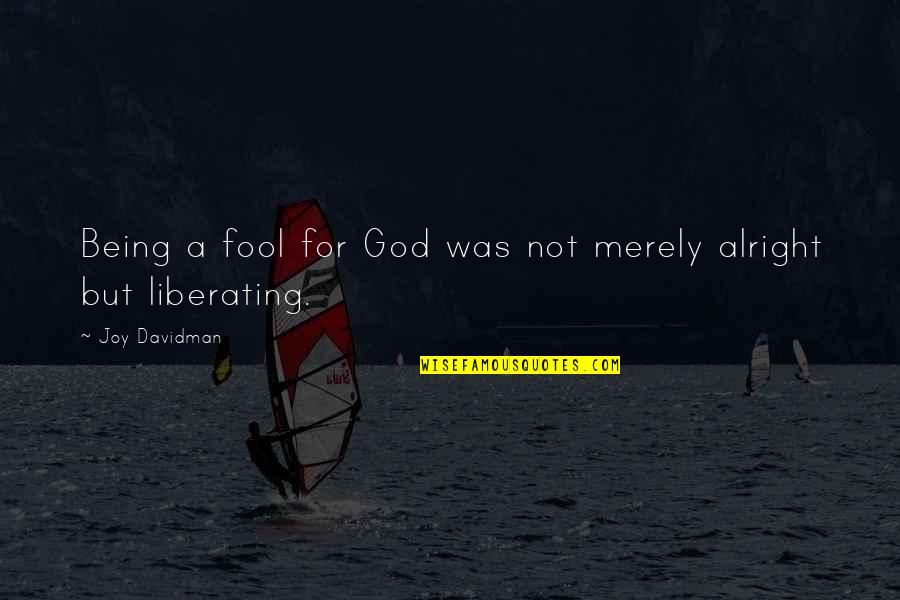 Being a fool for God was not merely alright but liberating. —
Joy Davidman