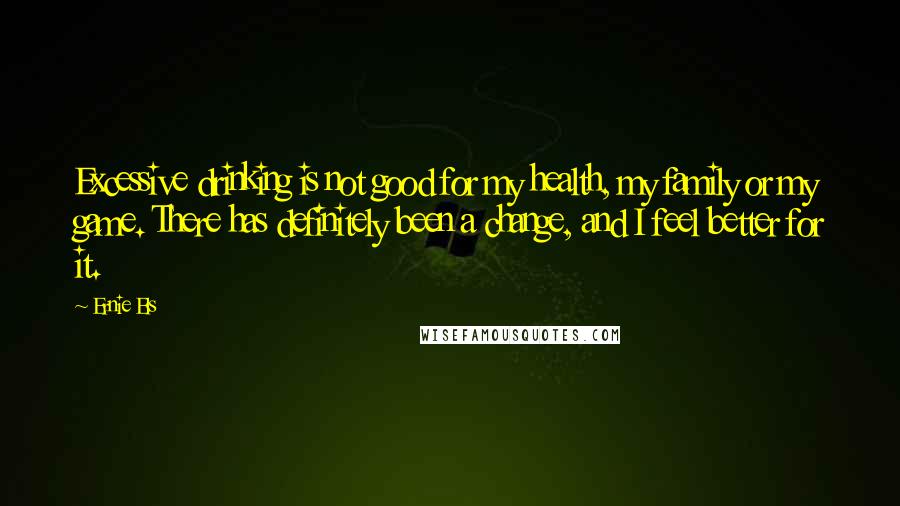 Excessive drinking is not good for my health, my family or my game. There has definitely been a change, and I feel better for it.
With shorter clubs, your ball position should be just back of middle, to really promote hitting the ball first on a downward strike.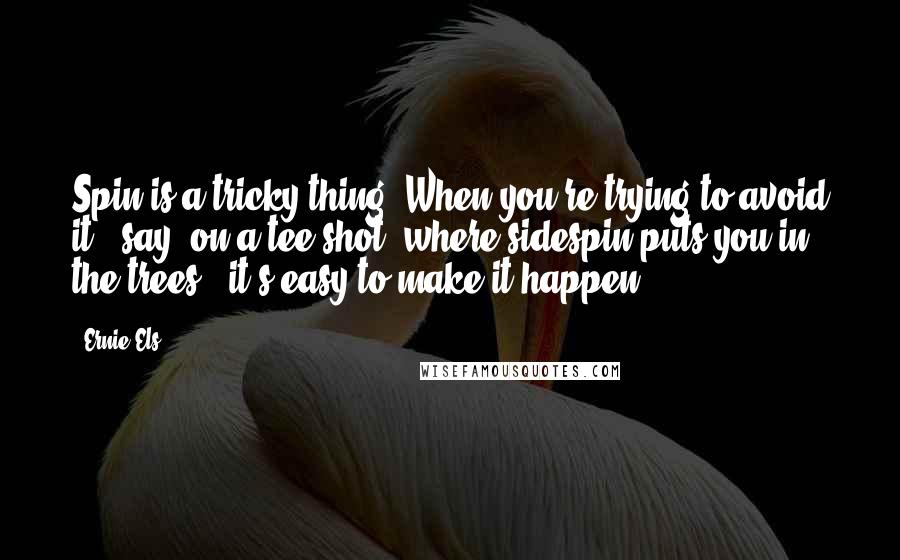 Spin is a tricky thing. When you're trying to avoid it - say, on a tee shot, where sidespin puts you in the trees - it's easy to make it happen.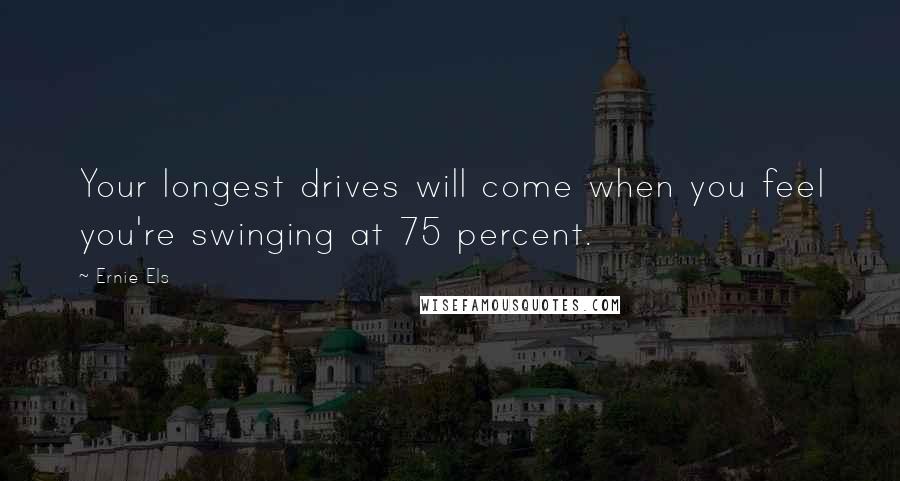 Your longest drives will come when you feel you're swinging at 75 percent.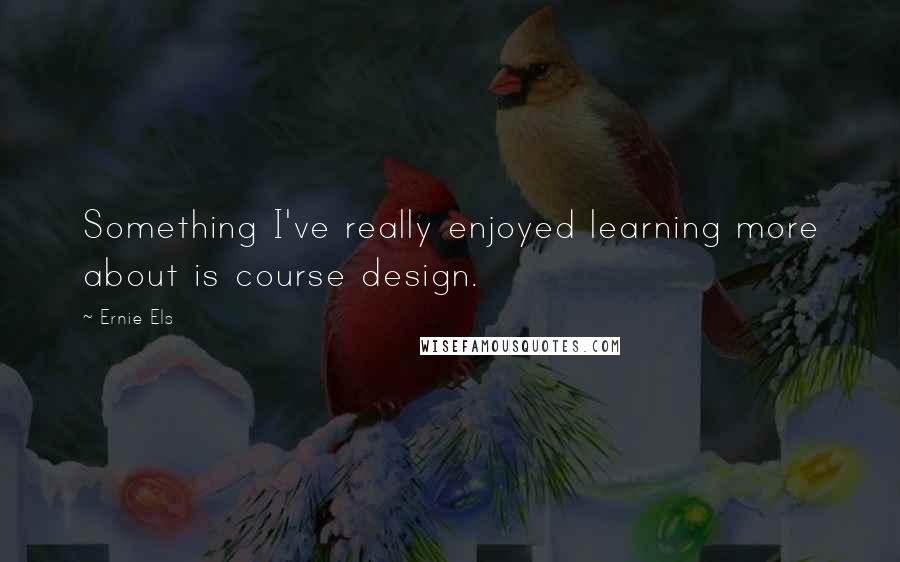 Something I've really enjoyed learning more about is course design.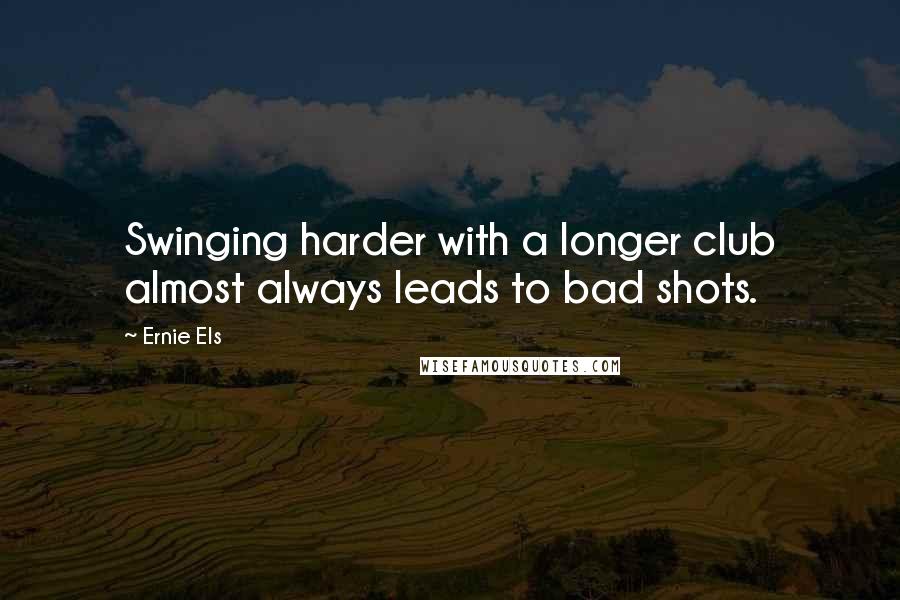 Swinging harder with a longer club almost always leads to bad shots.
Playing from deep grass is a fact of life in professional golf.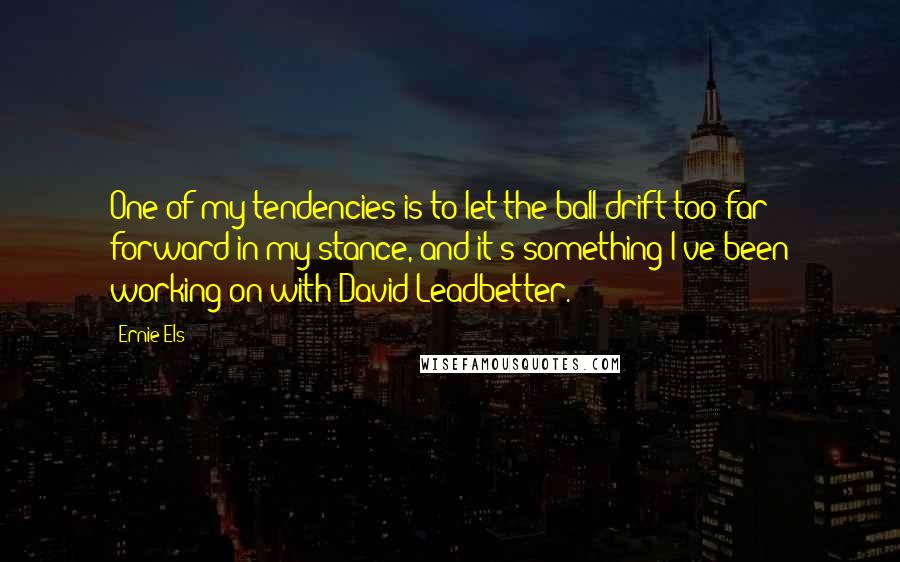 One of my tendencies is to let the ball drift too far forward in my stance, and it's something I've been working on with David Leadbetter.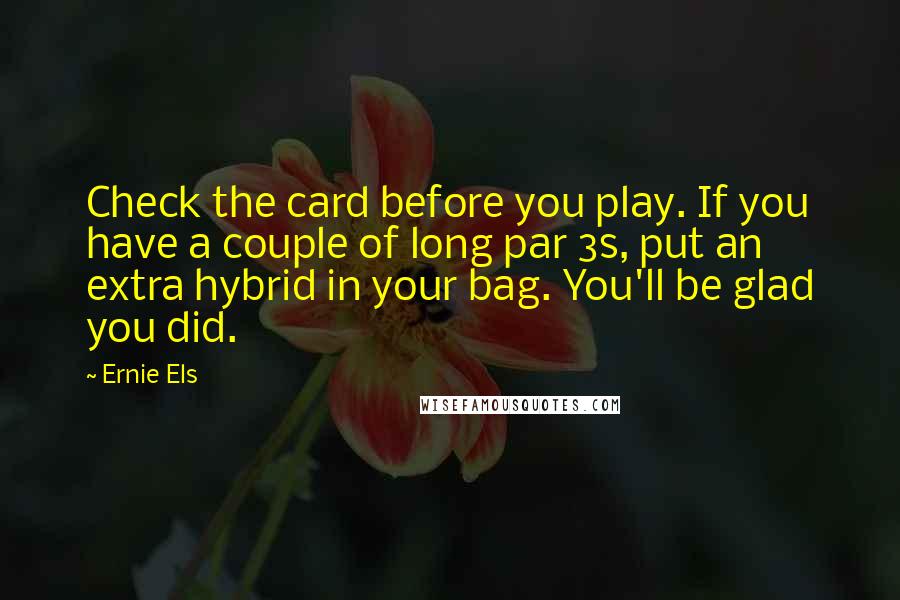 Check the card before you play. If you have a couple of long par 3s, put an extra hybrid in your bag. You'll be glad you did.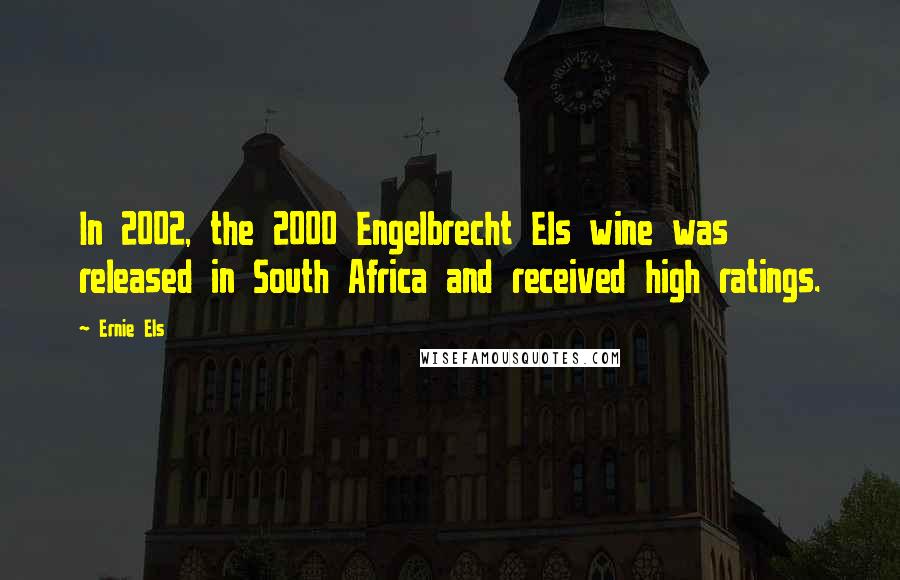 In 2002, the 2000 Engelbrecht Els wine was released in South Africa and received high ratings.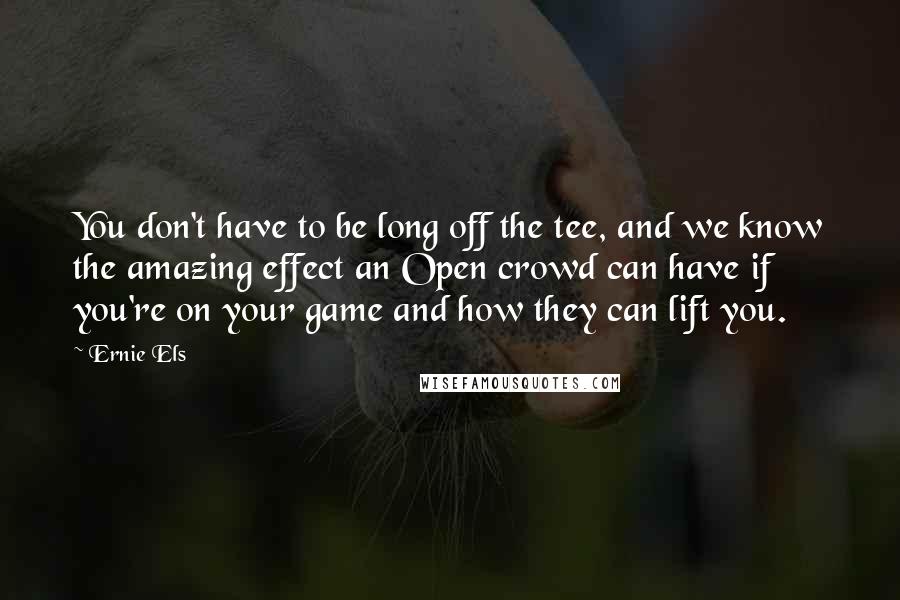 You don't have to be long off the tee, and we know the amazing effect an Open crowd can have if you're on your game and how they can lift you.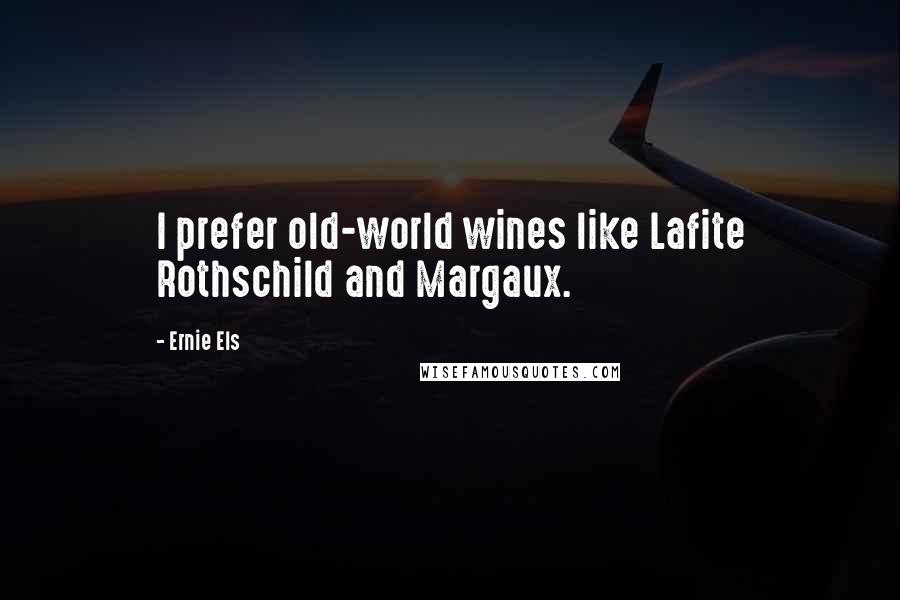 I prefer old-world wines like Lafite Rothschild and Margaux.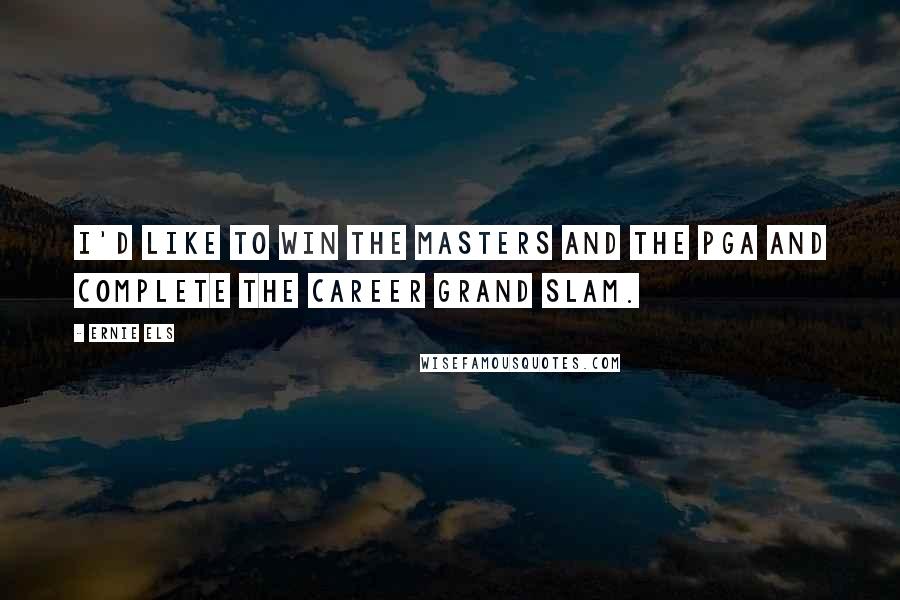 I'd like to win the Masters and the PGA and complete the career Grand Slam.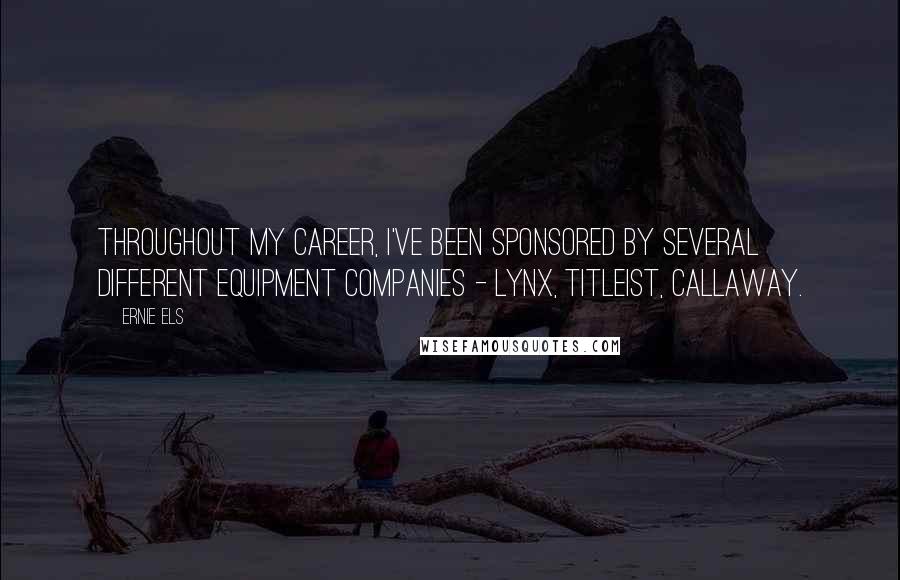 Throughout my career, I've been sponsored by several different equipment companies - Lynx, Titleist, Callaway.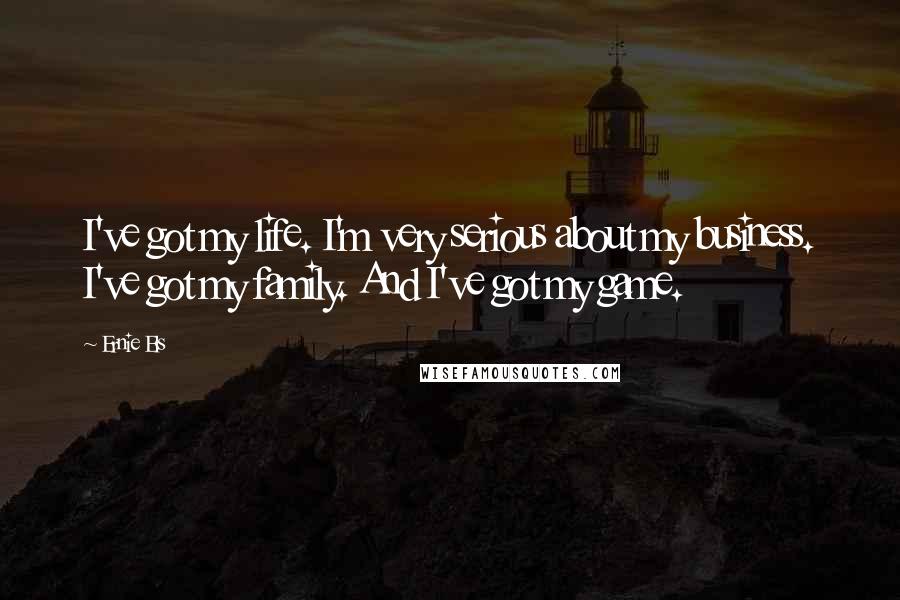 I've got my life. I'm very serious about my business. I've got my family. And I've got my game.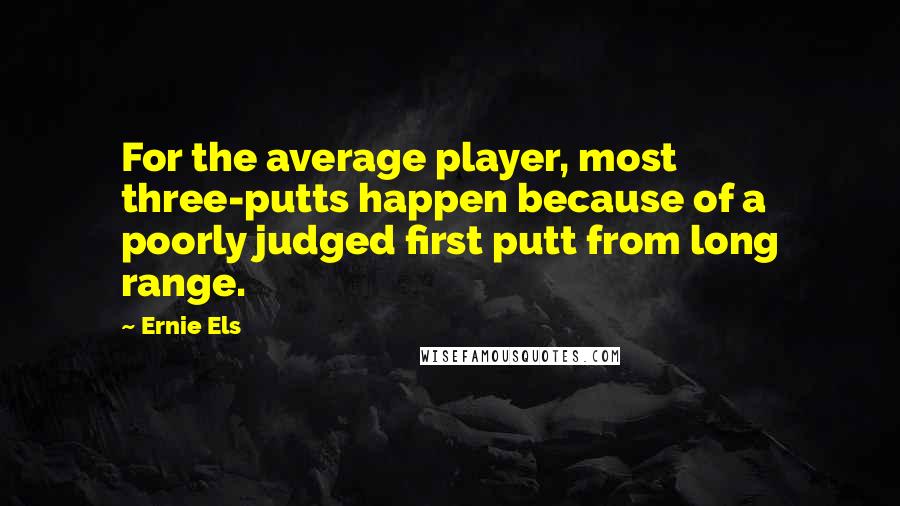 For the average player, most three-putts happen because of a poorly judged first putt from long range.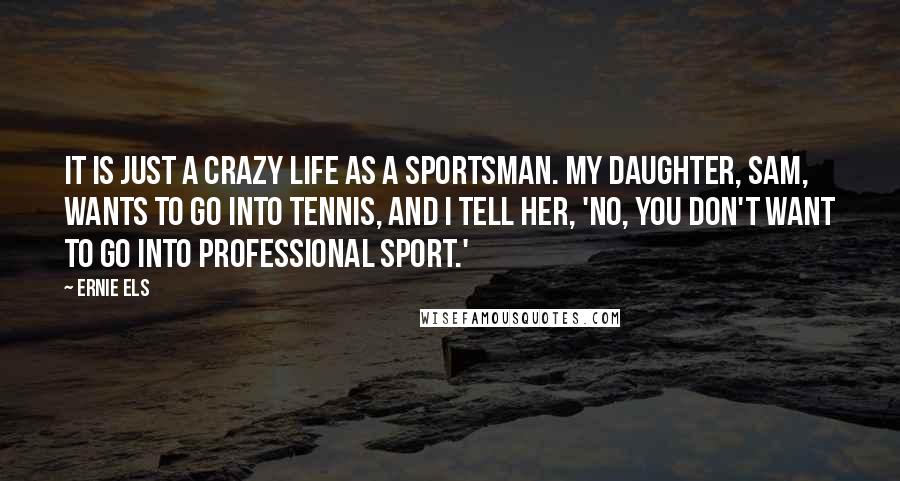 It is just a crazy life as a sportsman. My daughter, Sam, wants to go into tennis, and I tell her, 'No, you don't want to go into professional sport.'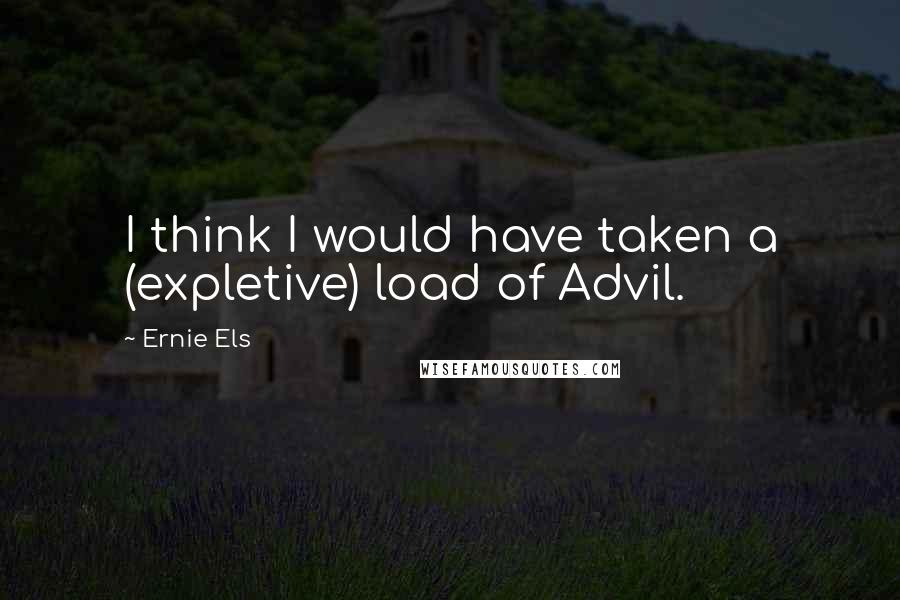 I think I would have taken a (expletive) load of Advil.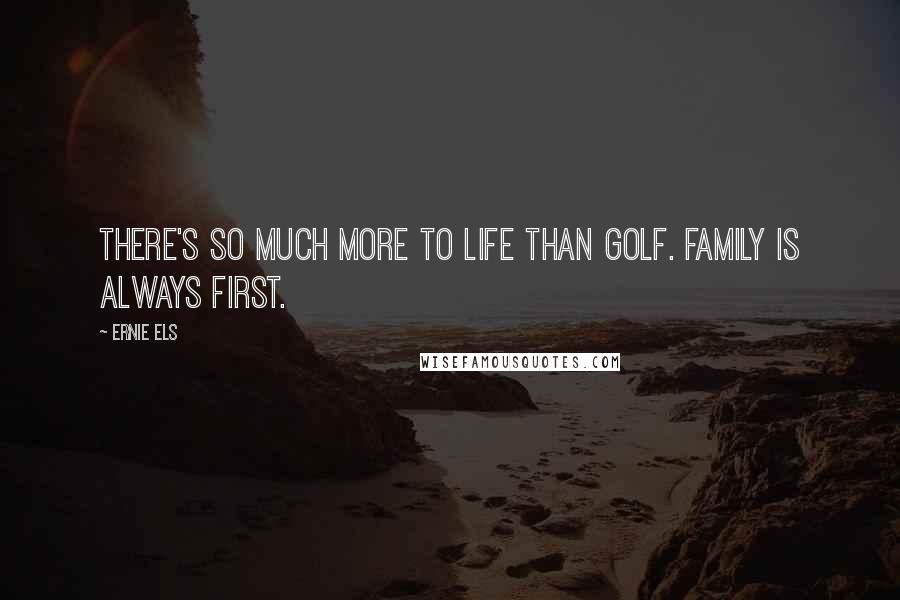 There's so much more to life than golf. Family is always first.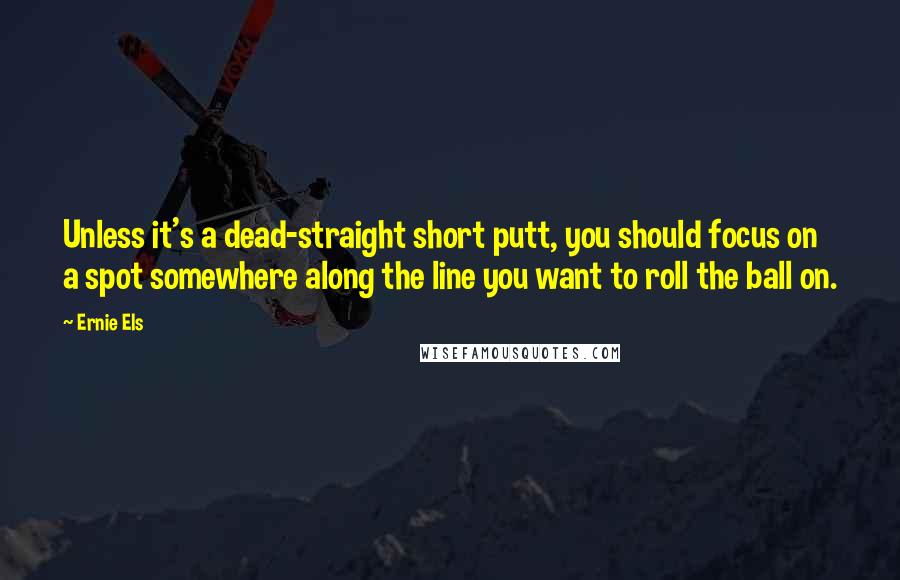 Unless it's a dead-straight short putt, you should focus on a spot somewhere along the line you want to roll the ball on.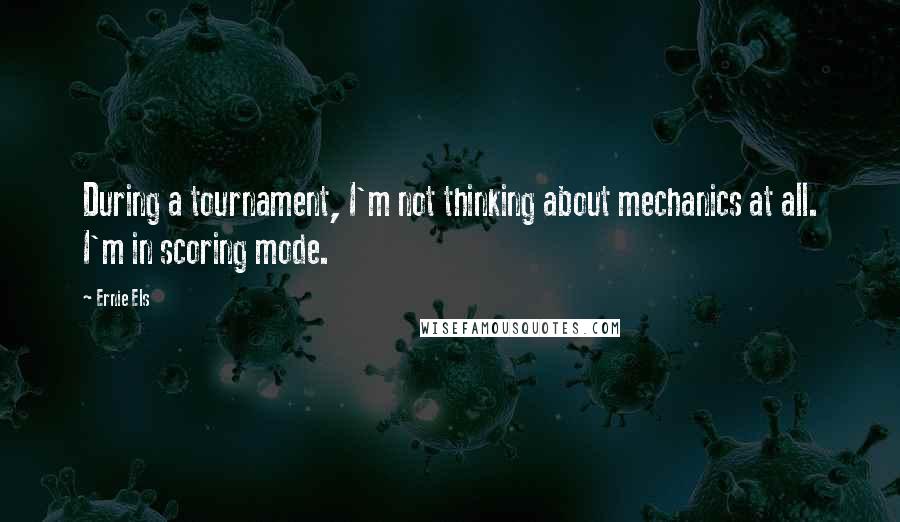 During a tournament, I'm not thinking about mechanics at all. I'm in scoring mode.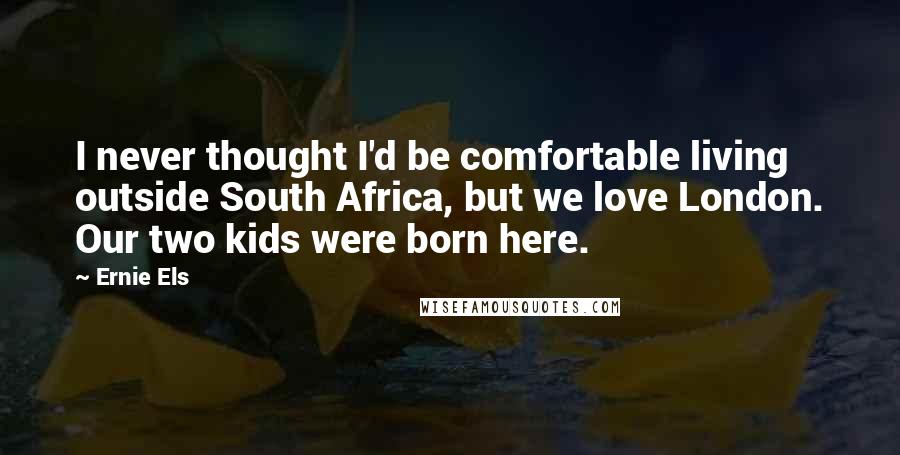 I never thought I'd be comfortable living outside South Africa, but we love London. Our two kids were born here.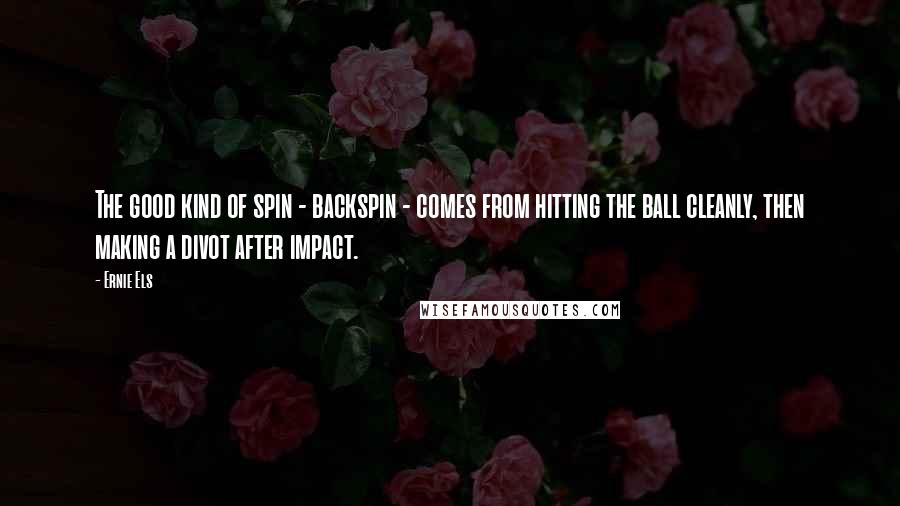 The good kind of spin - backspin - comes from hitting the ball cleanly, then making a divot after impact.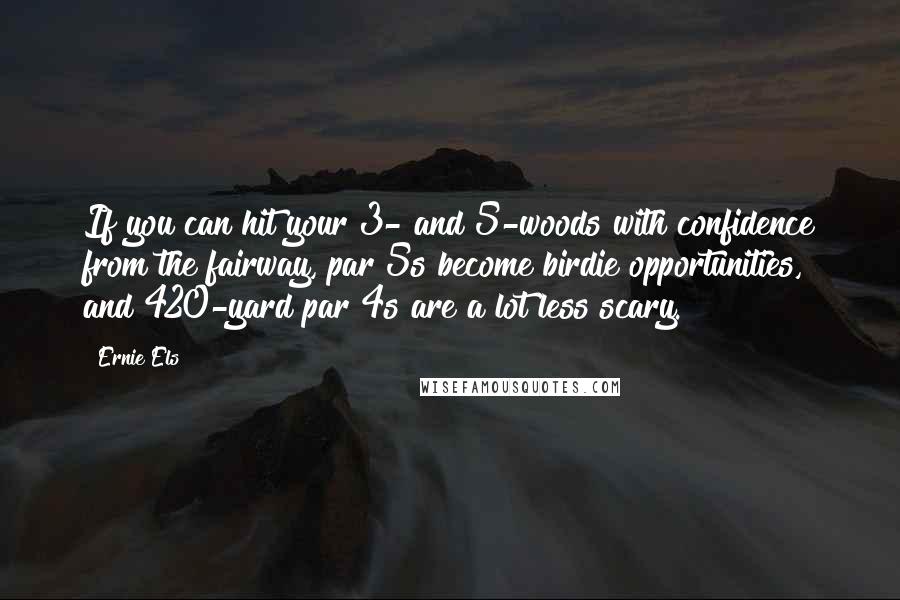 If you can hit your 3- and 5-woods with confidence from the fairway, par 5s become birdie opportunities, and 420-yard par 4s are a lot less scary.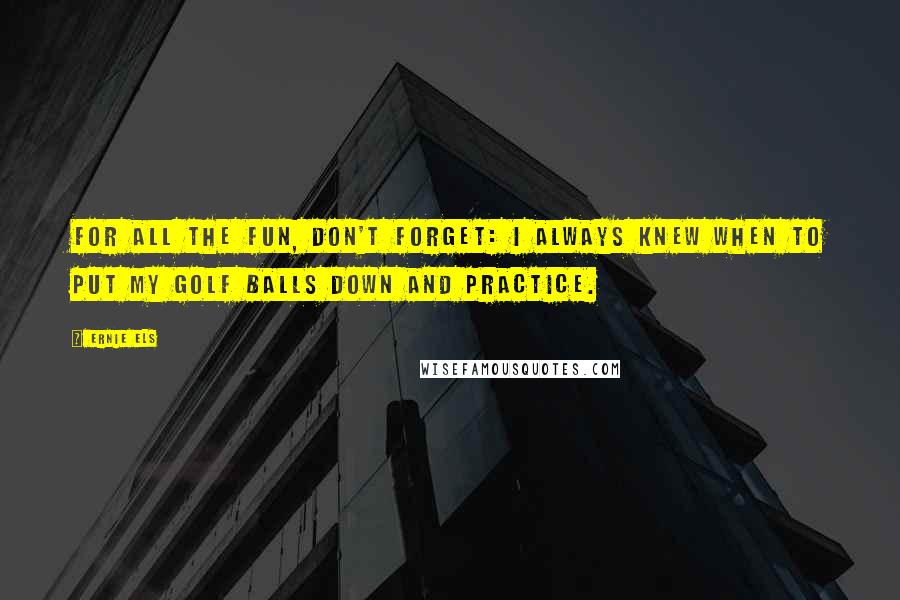 For all the fun, don't forget: I always knew when to put my golf balls down and practice.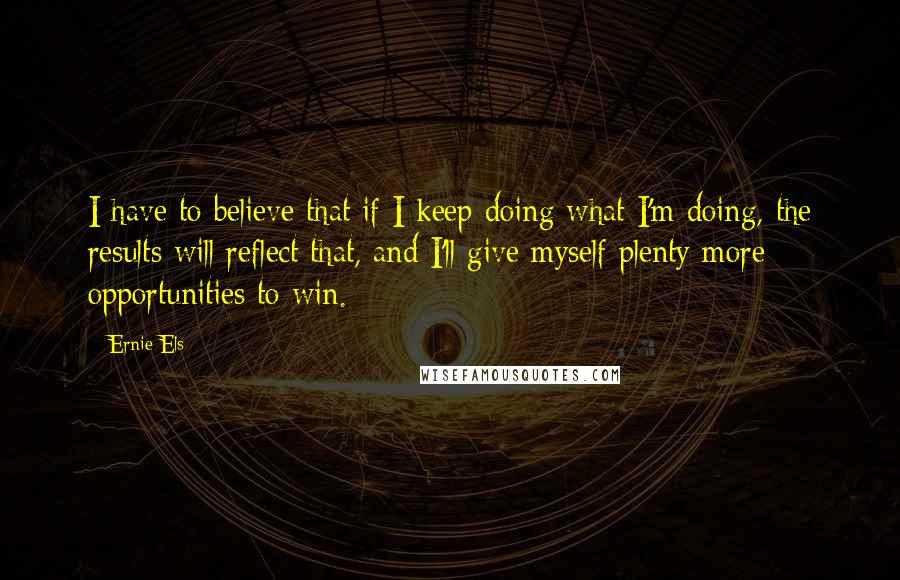 I have to believe that if I keep doing what I'm doing, the results will reflect that, and I'll give myself plenty more opportunities to win.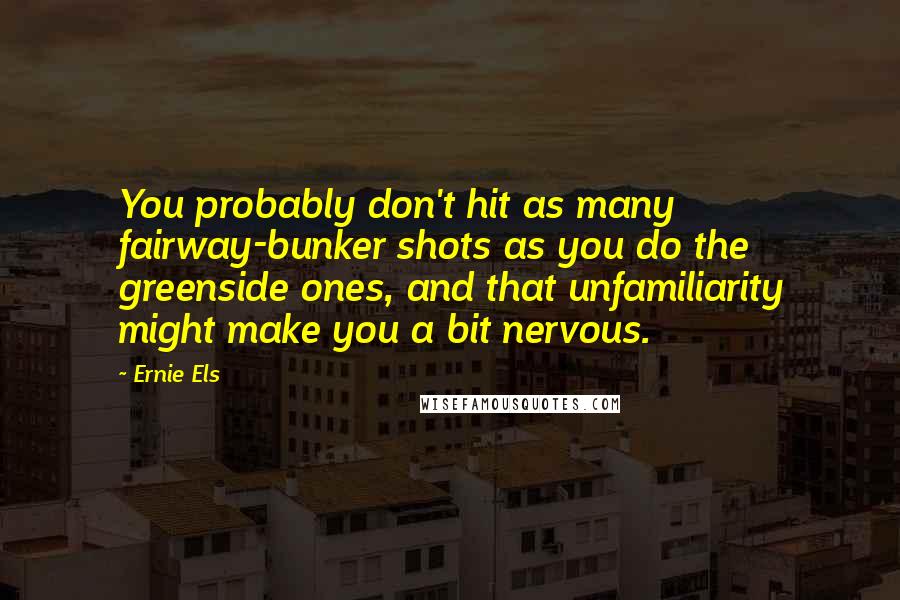 You probably don't hit as many fairway-bunker shots as you do the greenside ones, and that unfamiliarity might make you a bit nervous.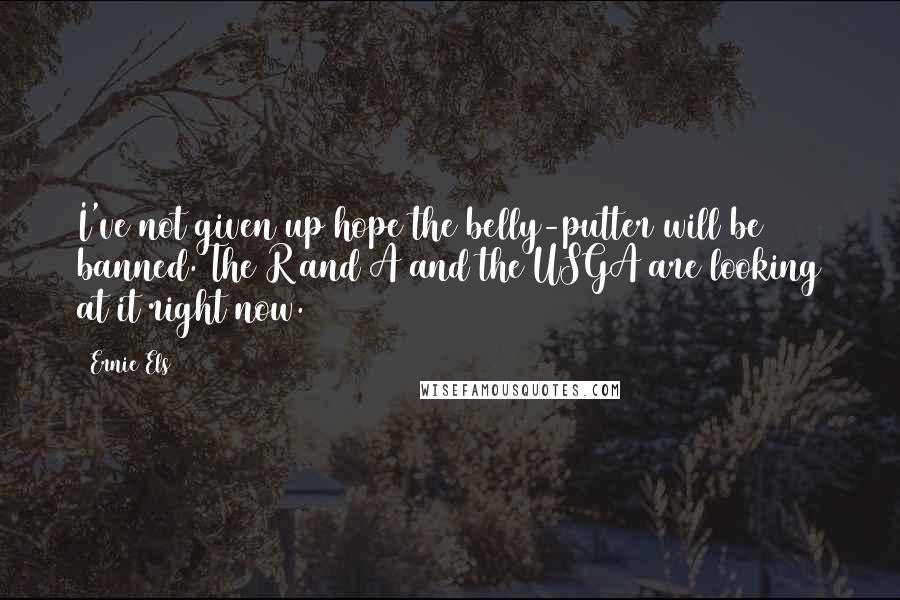 I've not given up hope the belly-putter will be banned. The R and A and the USGA are looking at it right now.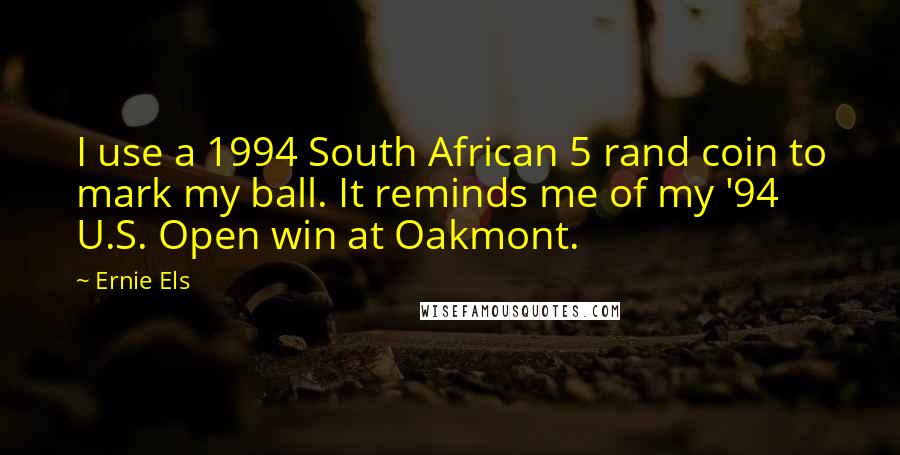 I use a 1994 South African 5 rand coin to mark my ball. It reminds me of my '94 U.S. Open win at Oakmont.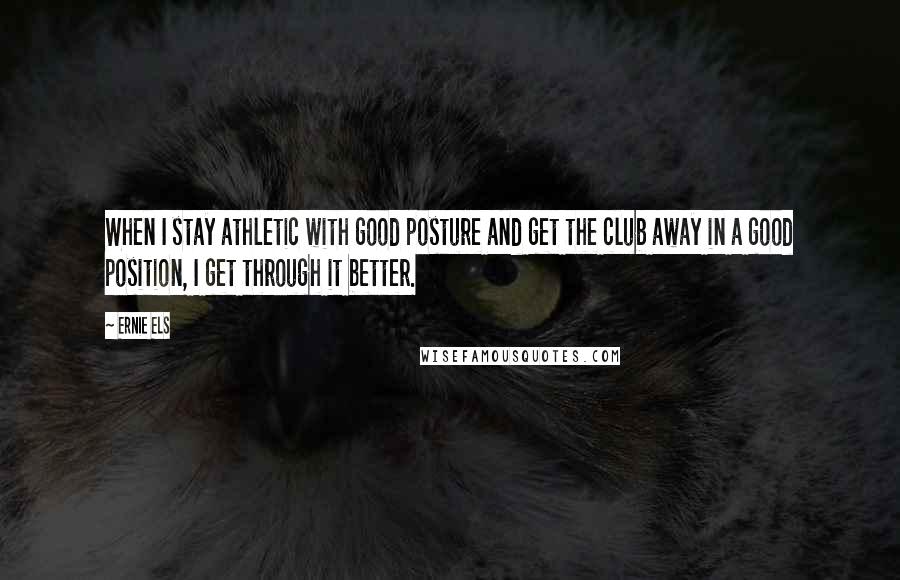 When I stay athletic with good posture and get the club away in a good position, I get through it better.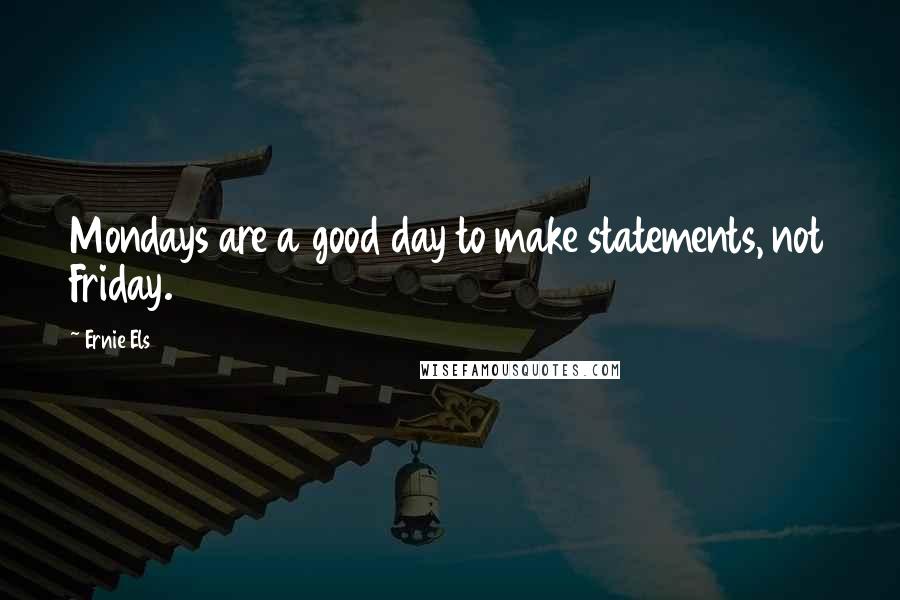 Mondays are a good day to make statements, not Friday.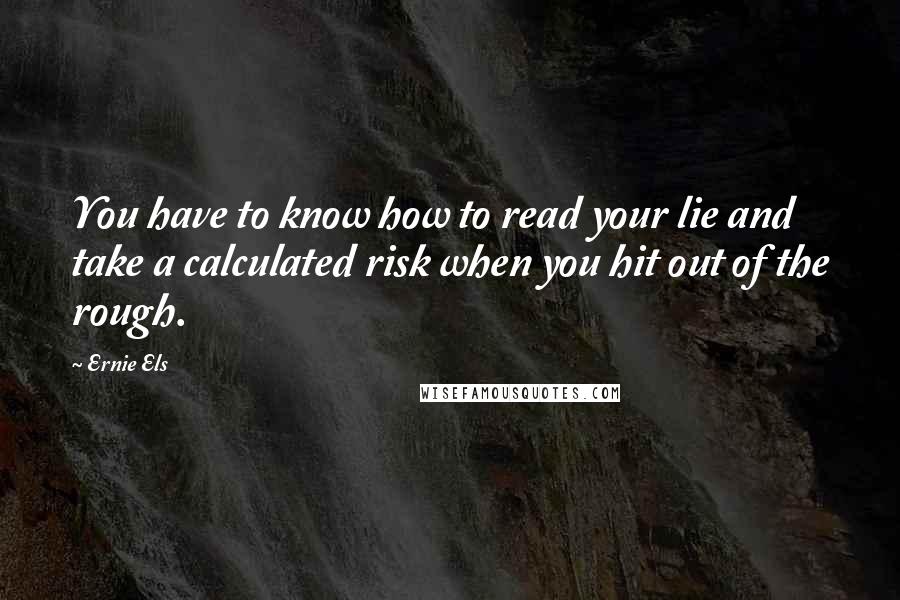 You have to know how to read your lie and take a calculated risk when you hit out of the rough.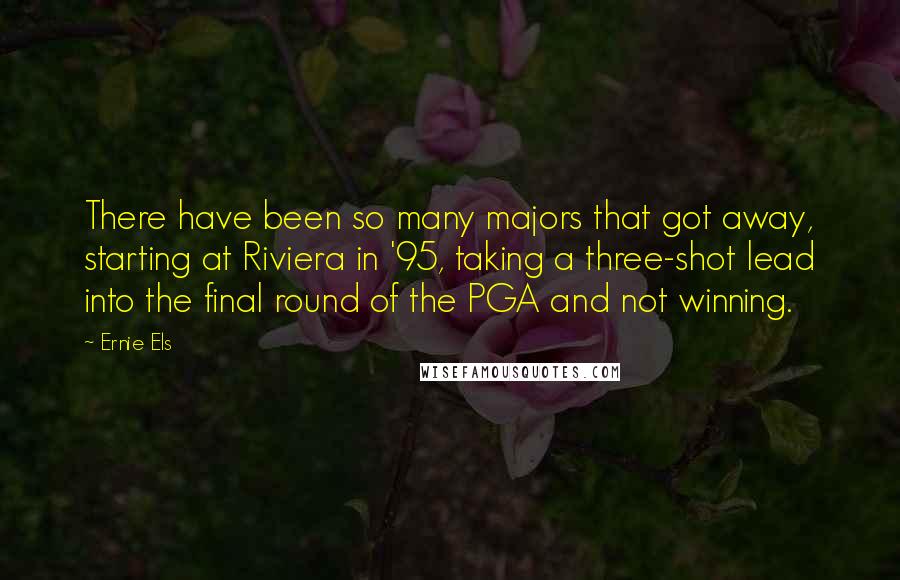 There have been so many majors that got away, starting at Riviera in '95, taking a three-shot lead into the final round of the PGA and not winning.