Ella Dominguez Quotes
Top 61 wise famous quotes and sayings by Ella Dominguez
Ella Dominguez Famous Quotes & Sayings
Discover top inspirational quotes from Ella Dominguez on Wise Famous Quotes.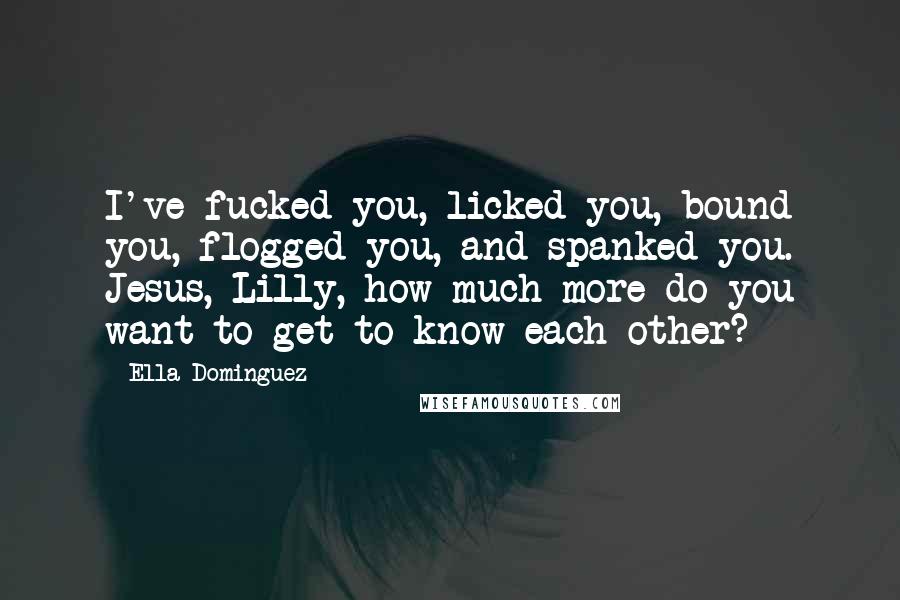 I've fucked you, licked you, bound you, flogged you, and spanked you. Jesus, Lilly, how much more do you want to get to know each other?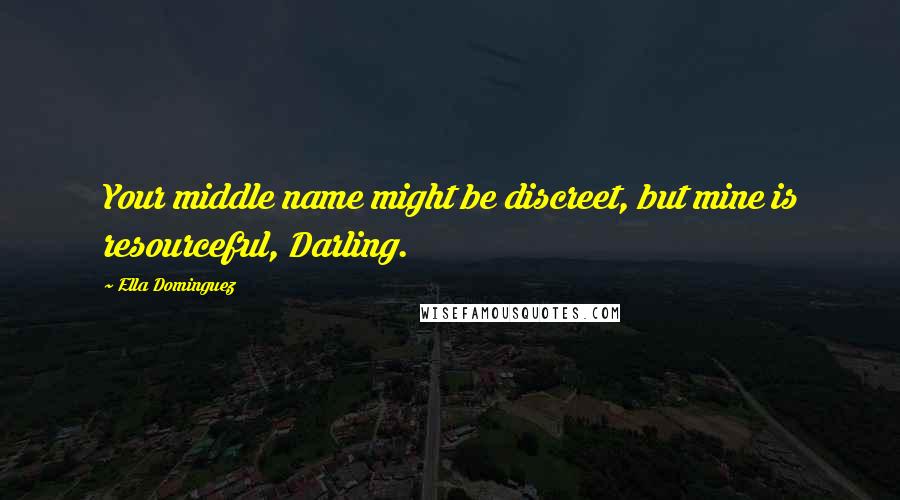 Your middle name might be discreet, but mine is resourceful, Darling.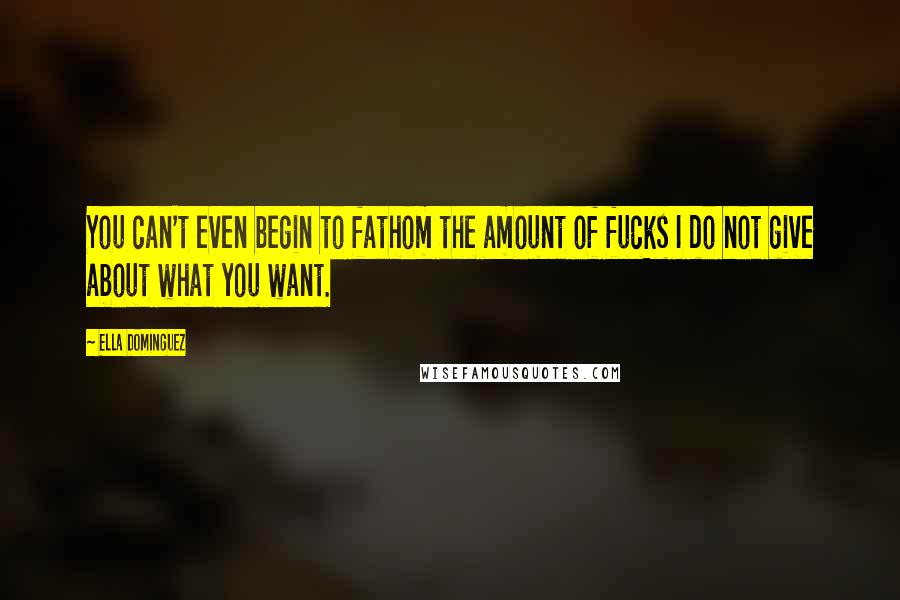 You can't even begin to fathom the amount of fucks I do not give about what you want.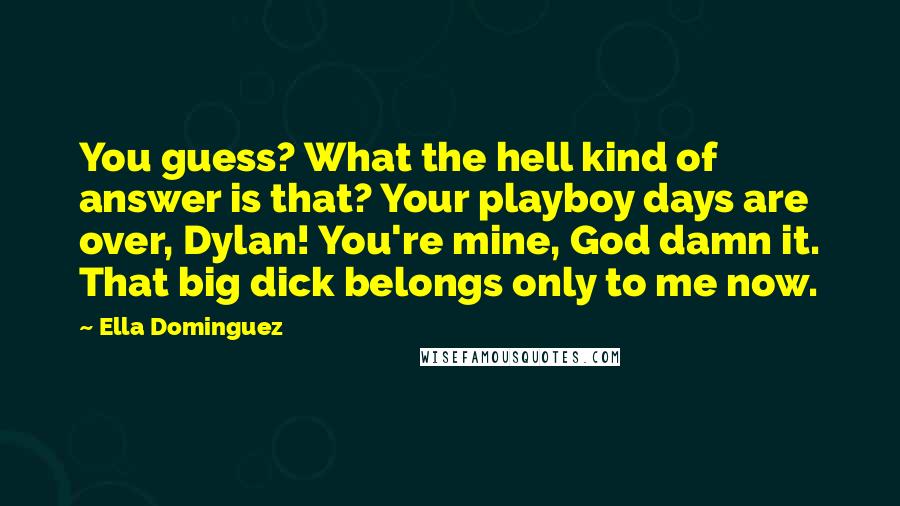 You guess? What the hell kind of answer is that? Your playboy days are over, Dylan! You're mine, God damn it. That big dick belongs only to me now.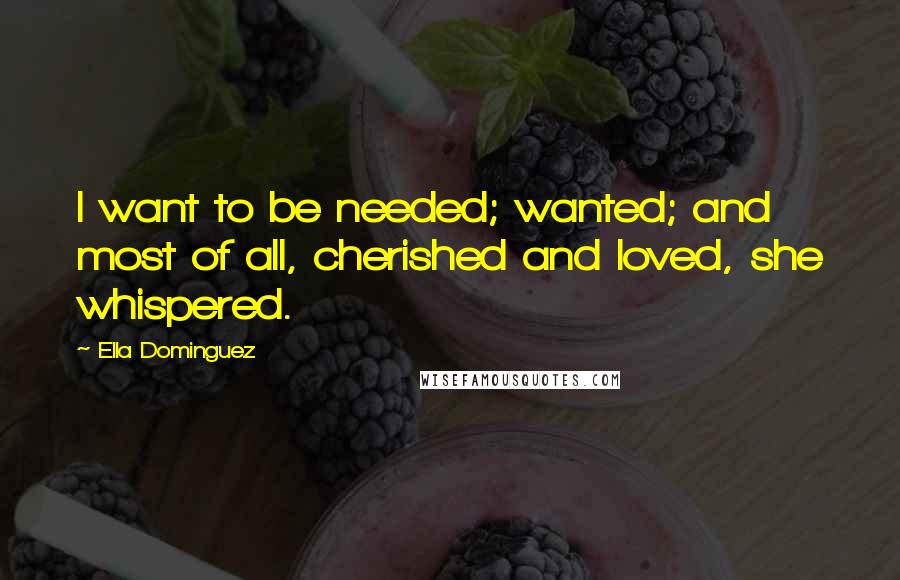 I want to be needed; wanted; and most of all, cherished and loved, she whispered.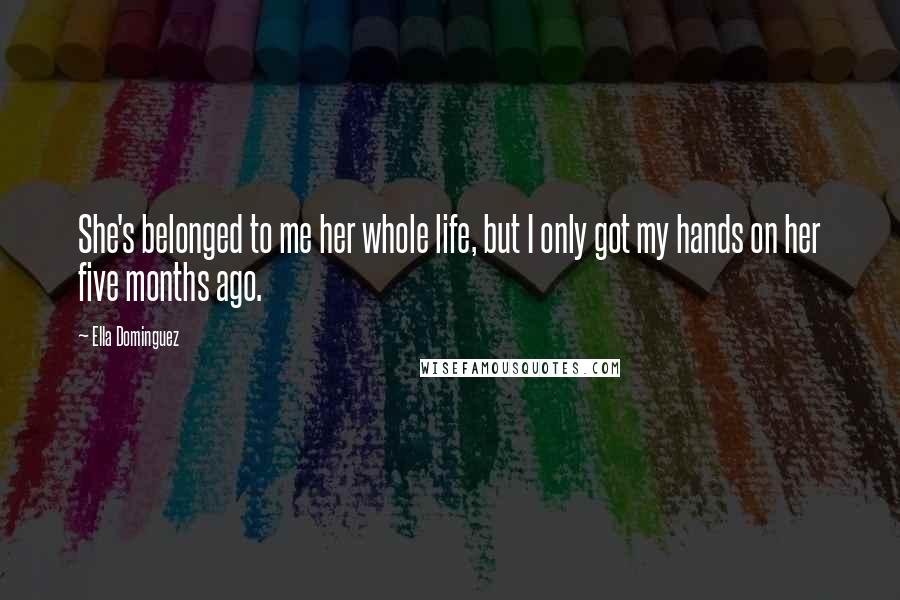 She's belonged to me her whole life, but I only got my hands on her five months ago.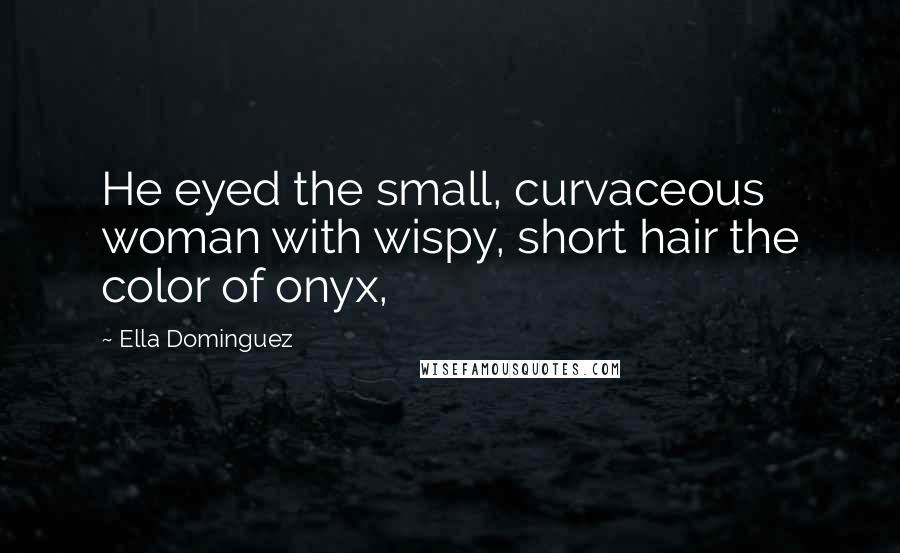 He eyed the small, curvaceous woman with wispy, short hair the color of onyx,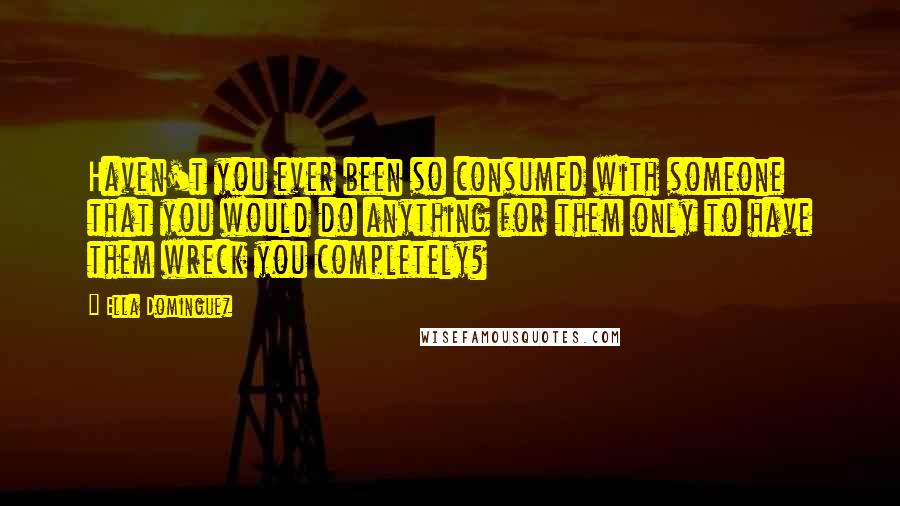 Haven't you ever been so consumed with someone that you would do anything for them only to have them wreck you completely?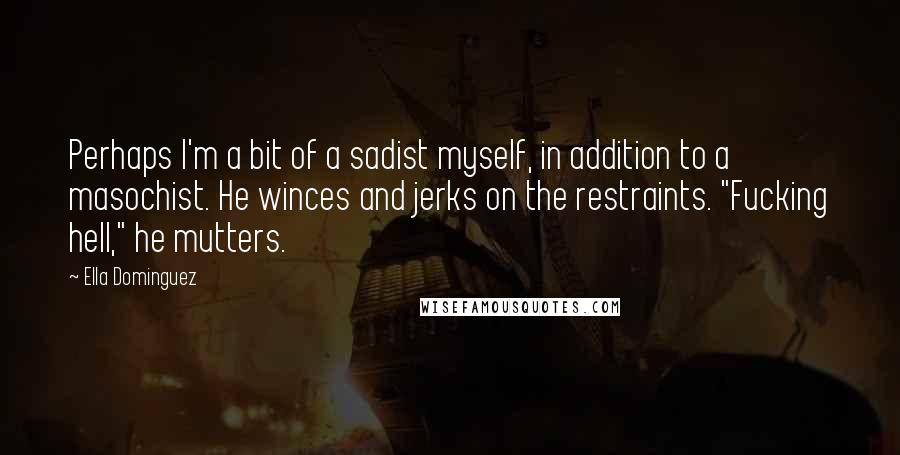 Perhaps I'm a bit of a sadist myself, in addition to a masochist. He winces and jerks on the restraints. "Fucking hell," he mutters.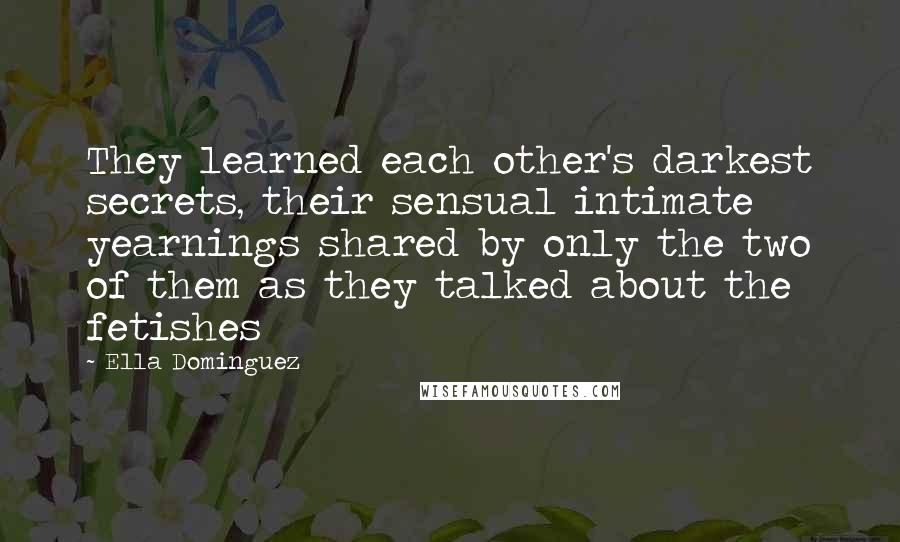 They learned each other's darkest secrets, their sensual intimate yearnings shared by only the two of them as they talked about the fetishes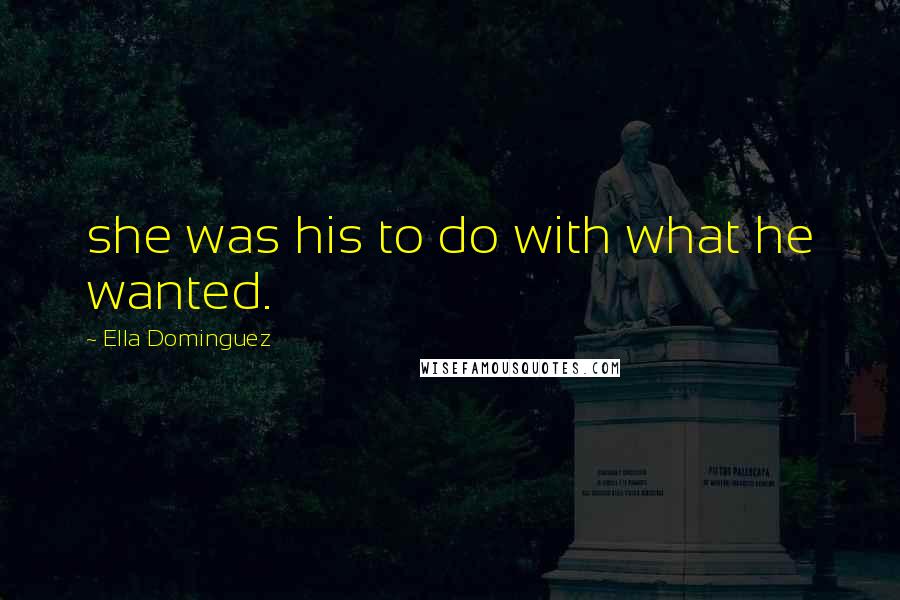 she was his to do with what he wanted.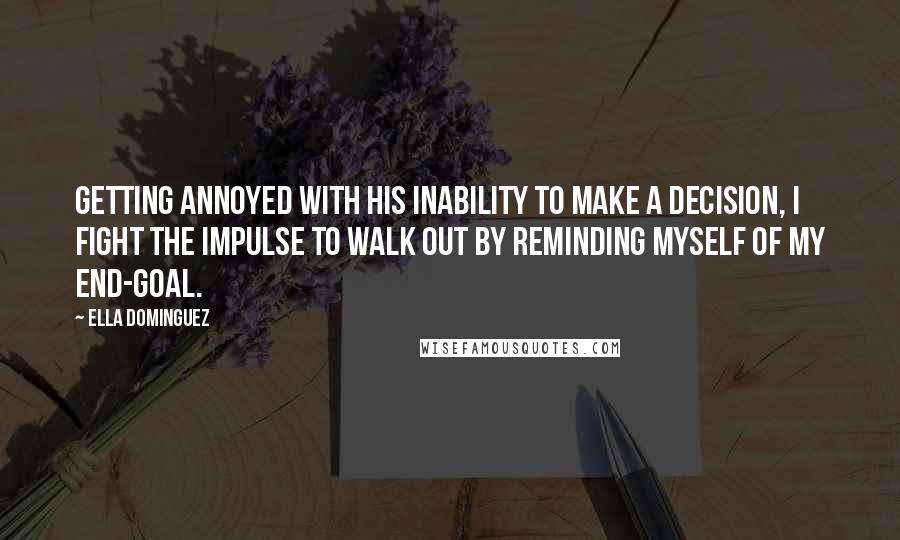 Getting annoyed with his inability to make a decision, I fight the impulse to walk out by reminding myself of my end-goal.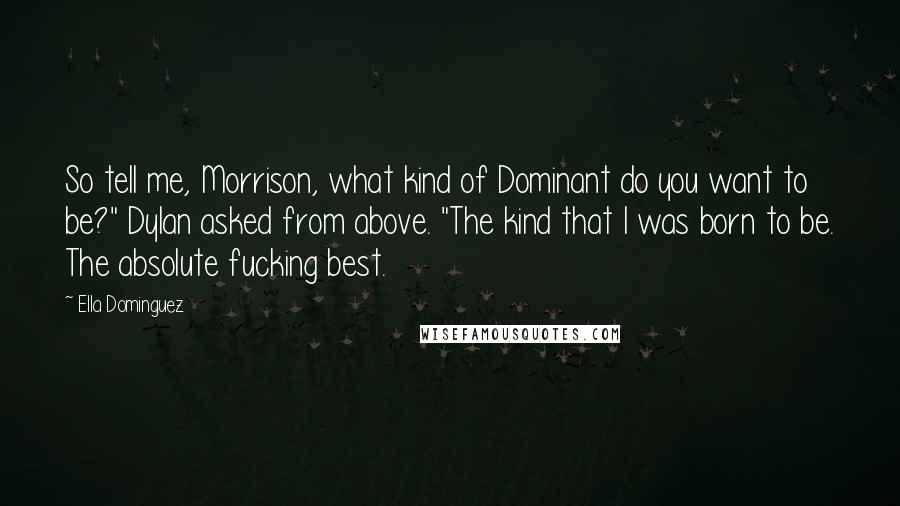 So tell me, Morrison, what kind of Dominant do you want to be?" Dylan asked from above. "The kind that I was born to be. The absolute fucking best.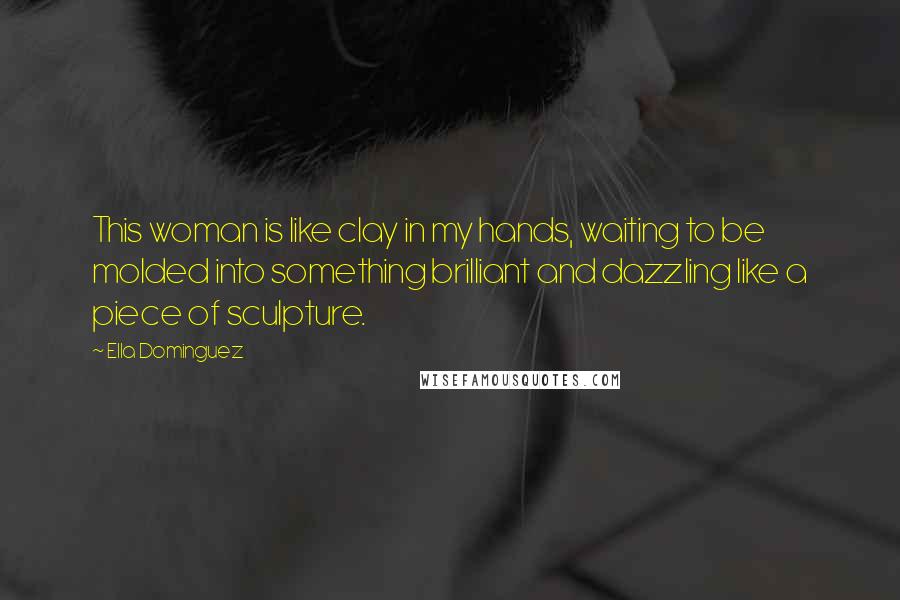 This woman is like clay in my hands, waiting to be molded into something brilliant and dazzling like a piece of sculpture.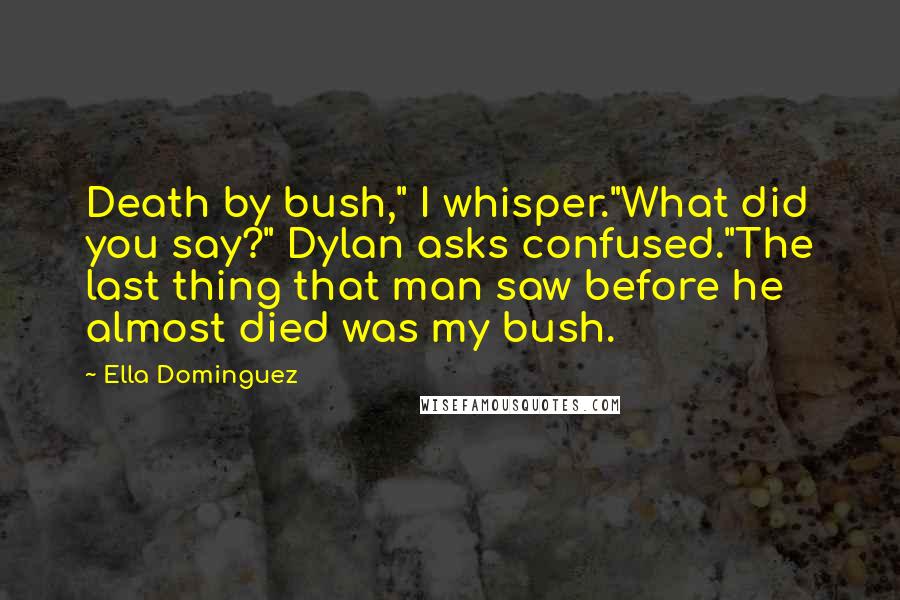 Death by bush," I whisper.
"What did you say?" Dylan asks confused.
"The last thing that man saw before he almost died was my bush.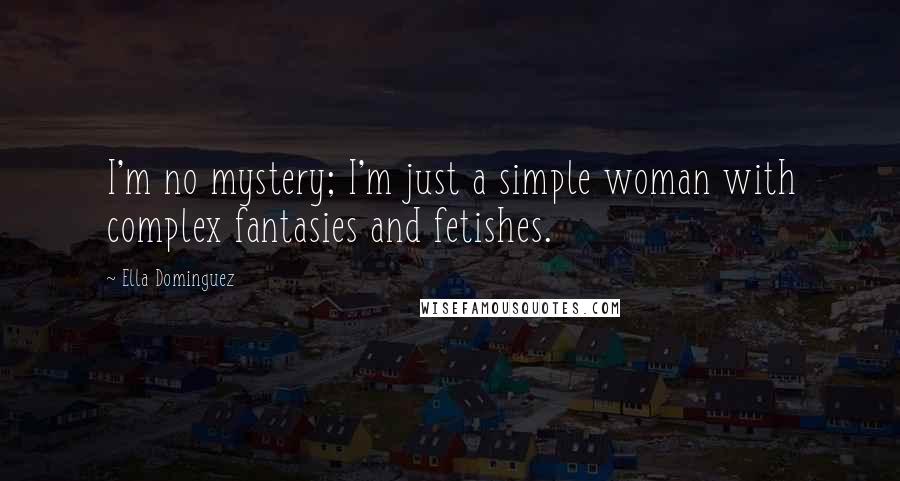 I'm no mystery; I'm just a simple woman with complex fantasies and fetishes.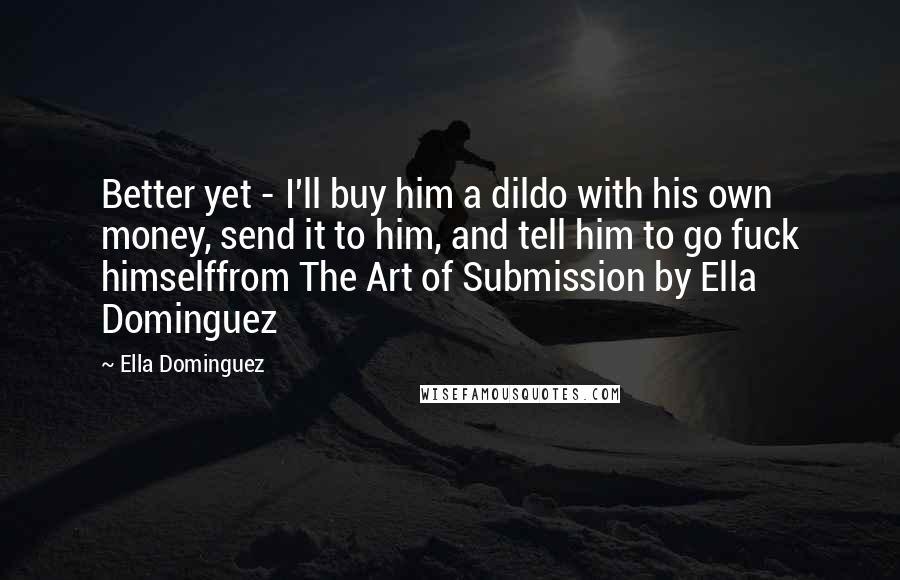 Better yet - I'll buy him a dildo with his own money, send it to him, and tell him to go fuck himself
from The Art of Submission by Ella Dominguez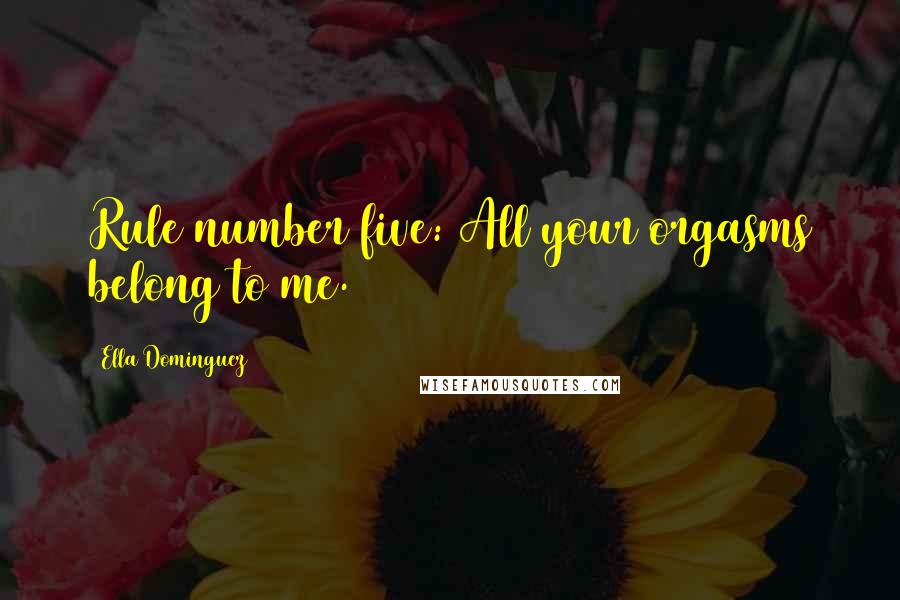 Rule number five: All your orgasms belong to me.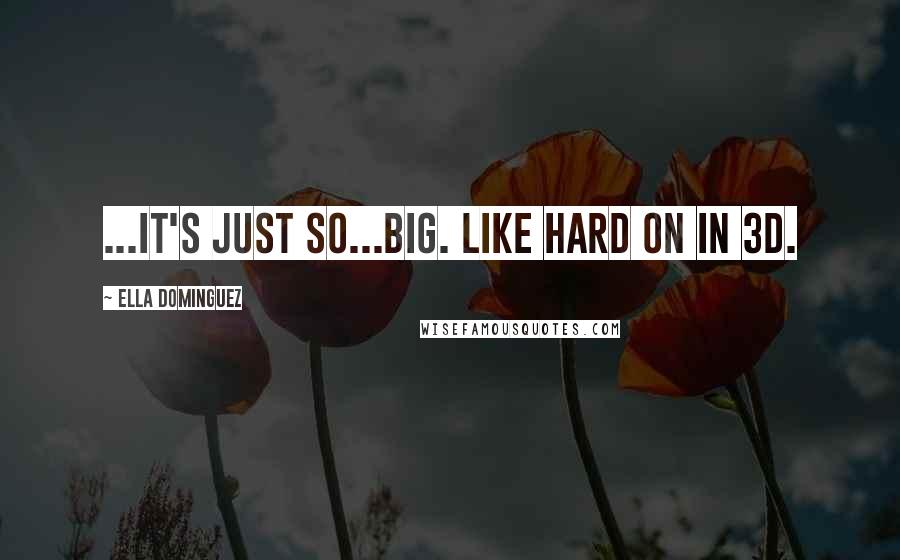 ...it's just so...big. Like hard on in 3D.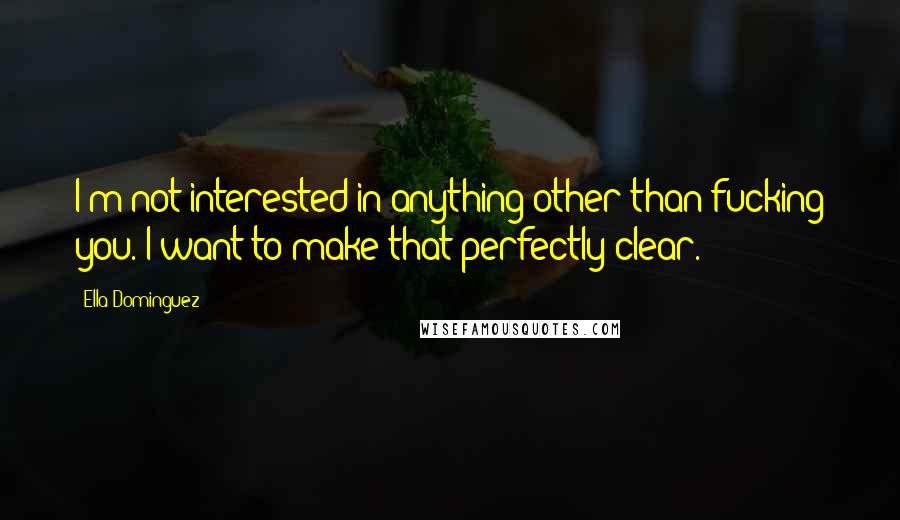 I'm not interested in anything other than fucking you. I want to make that perfectly clear.
Oh, that magical tongue and the things it does to me. He licks and sucks, sucks and nibbles and tongue fucks me like a champion.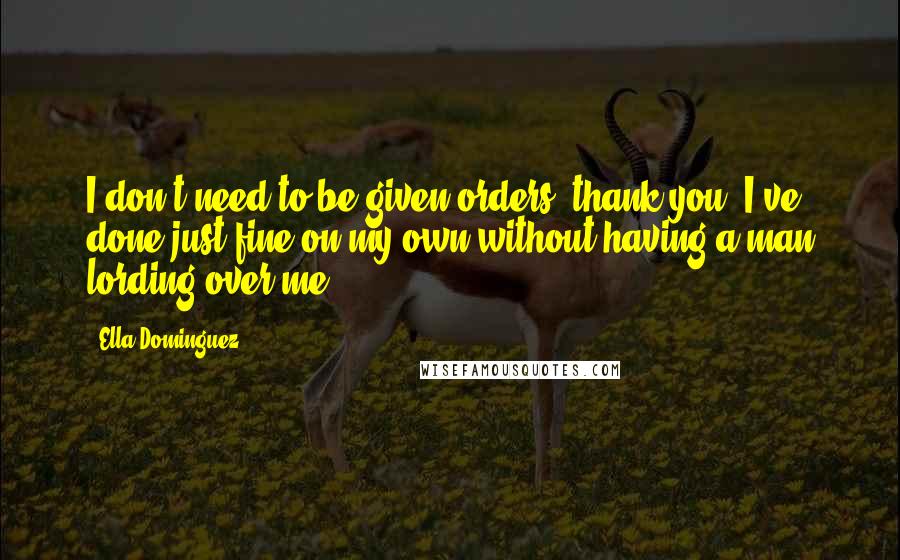 I don't need to be given orders, thank you. I've done just fine on my own without having a man lording over me.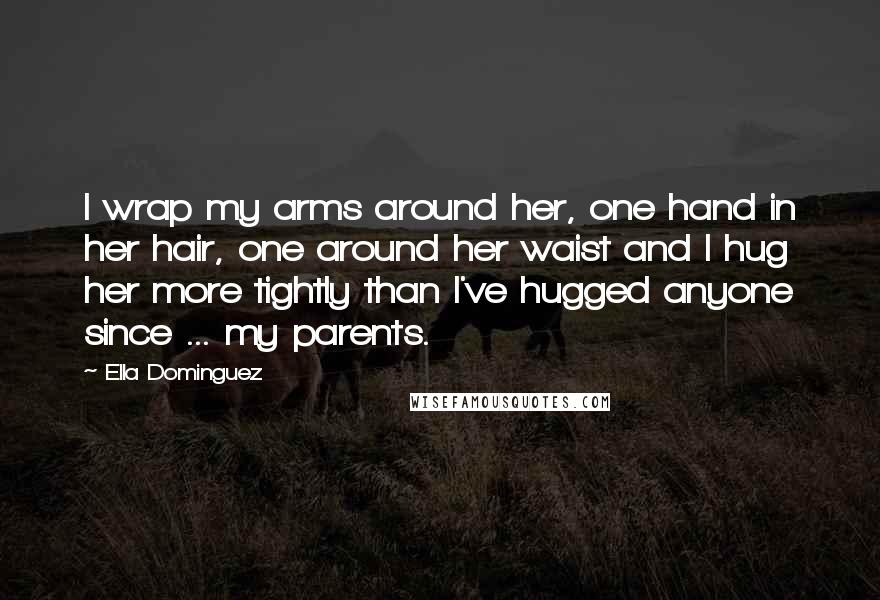 I wrap my arms around her, one hand in her hair, one around her waist and I hug her more tightly than I've hugged anyone since ... my parents.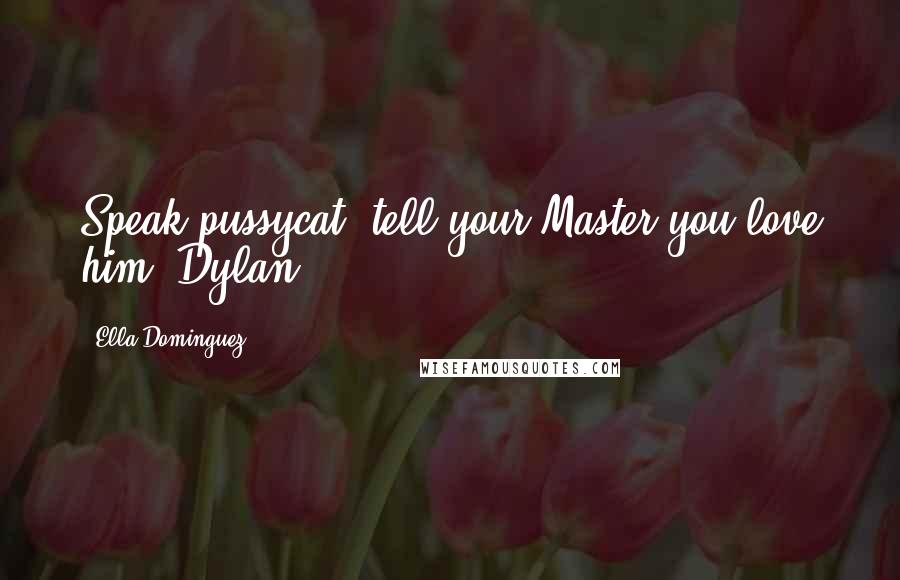 Speak pussycat; tell your Master you love him. Dylan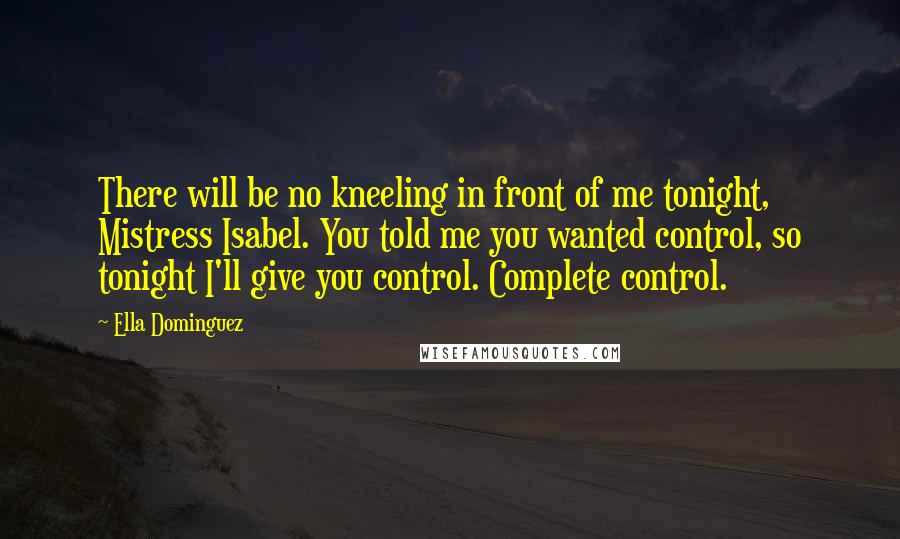 There will be no kneeling in front of me tonight, Mistress Isabel. You told me you wanted control, so tonight I'll give you control. Complete control.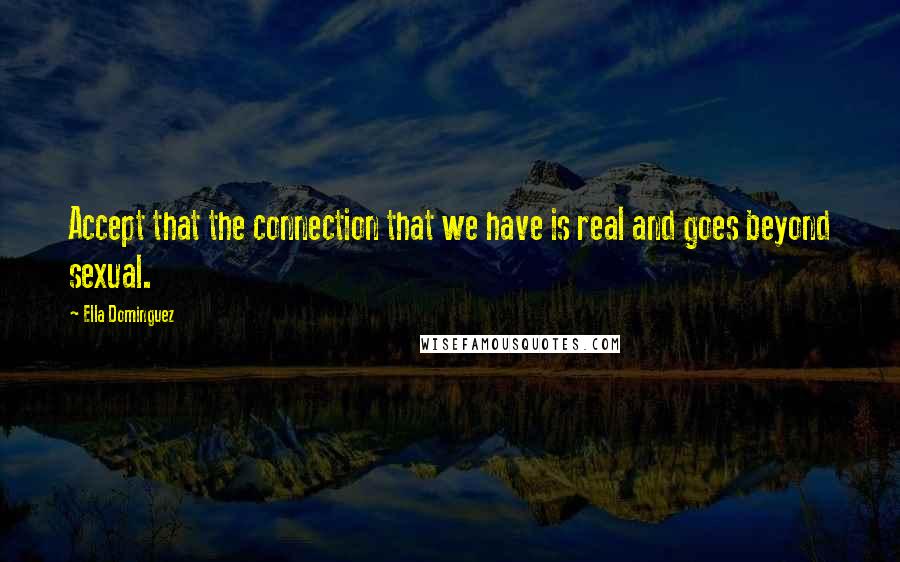 Accept that the connection that we have is real and goes beyond sexual.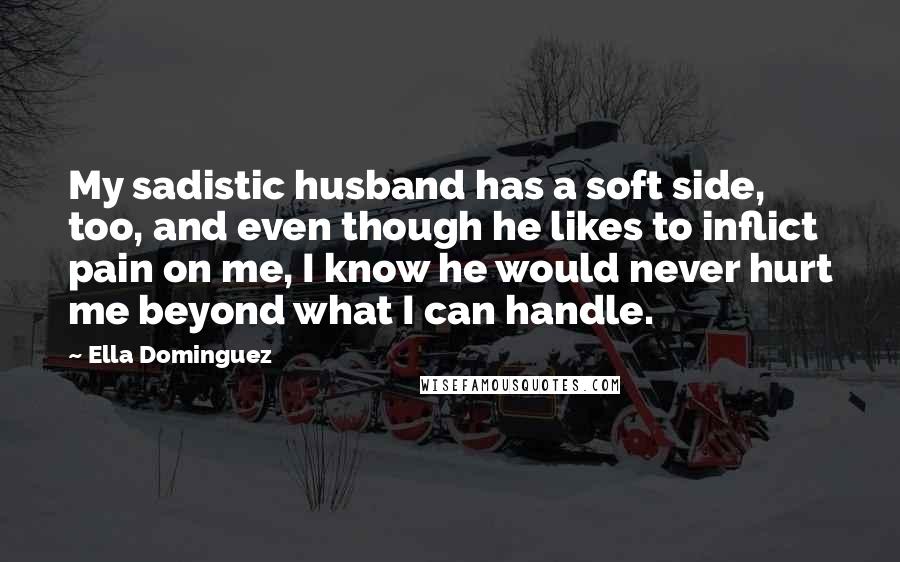 My sadistic husband has a soft side, too, and even though he likes to inflict pain on me, I know he would never hurt me beyond what I can handle.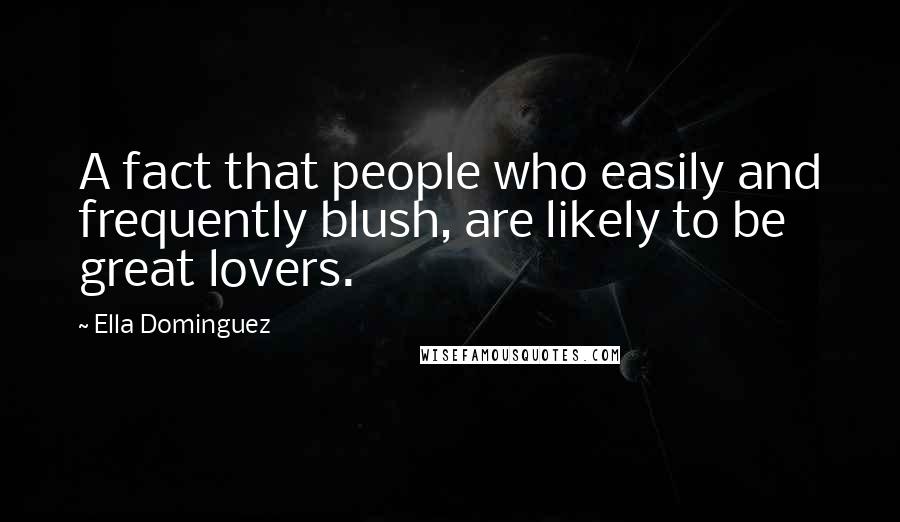 A fact that people who easily and frequently blush, are likely to be great lovers.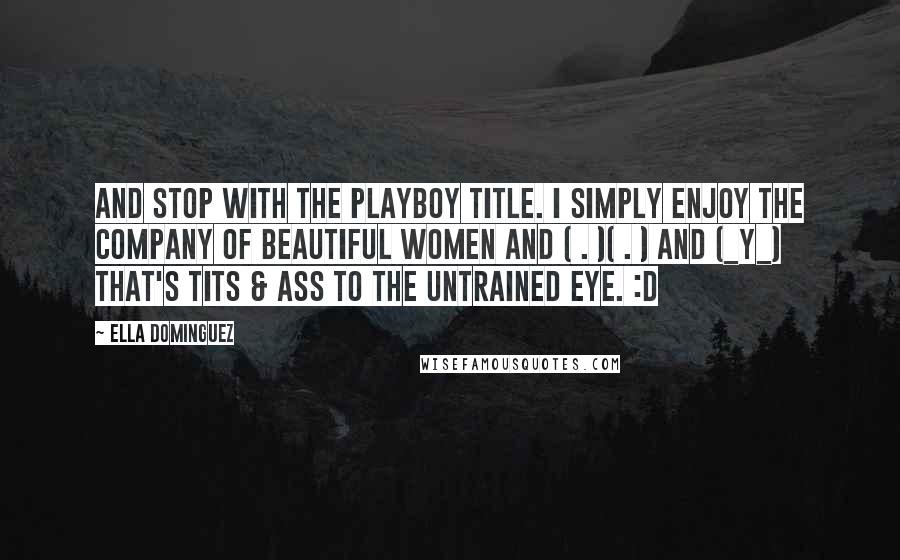 And stop with the playboy title. I simply enjoy the company of beautiful women and ( . )( . ) and (_Y_) That's tits & ass to the untrained eye. :D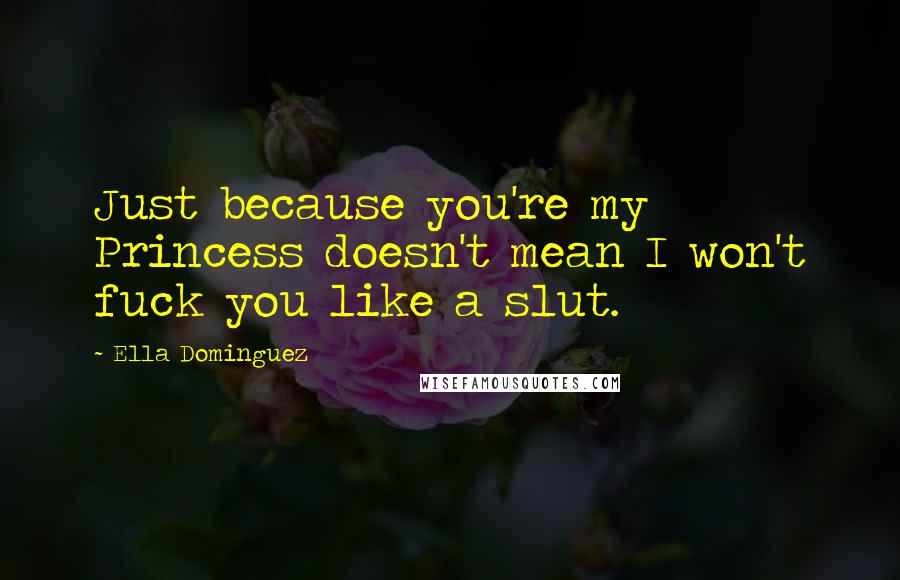 Just because you're my Princess doesn't mean I won't fuck you like a slut.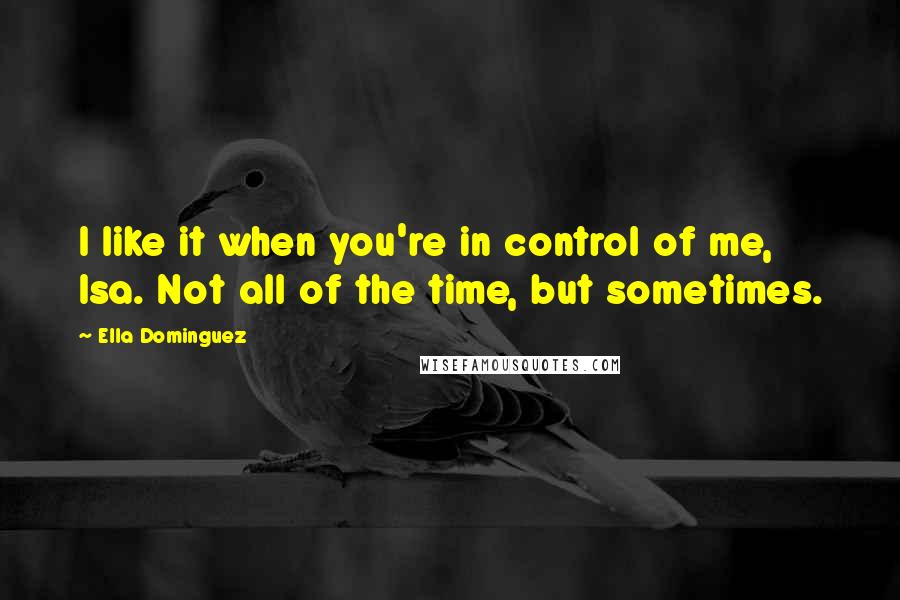 I like it when you're in control of me, Isa. Not all of the time, but sometimes.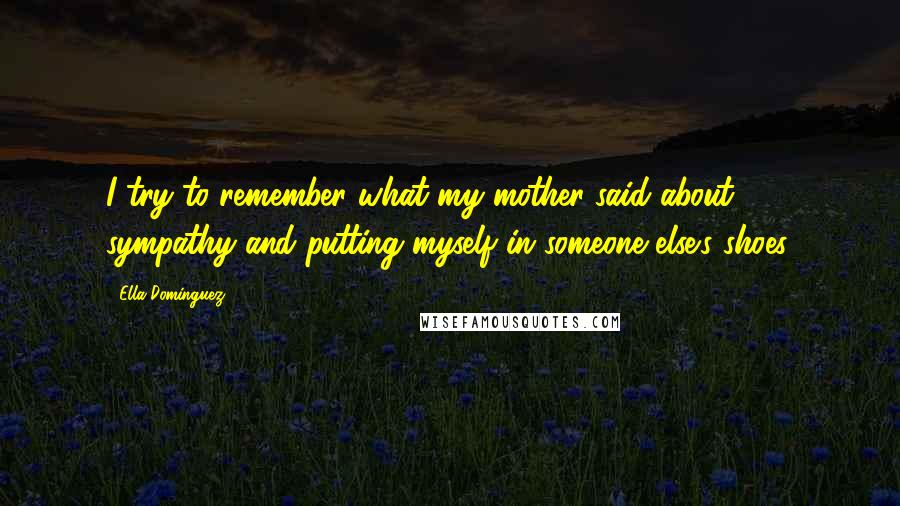 I try to remember what my mother said about sympathy and putting myself in someone else's shoes.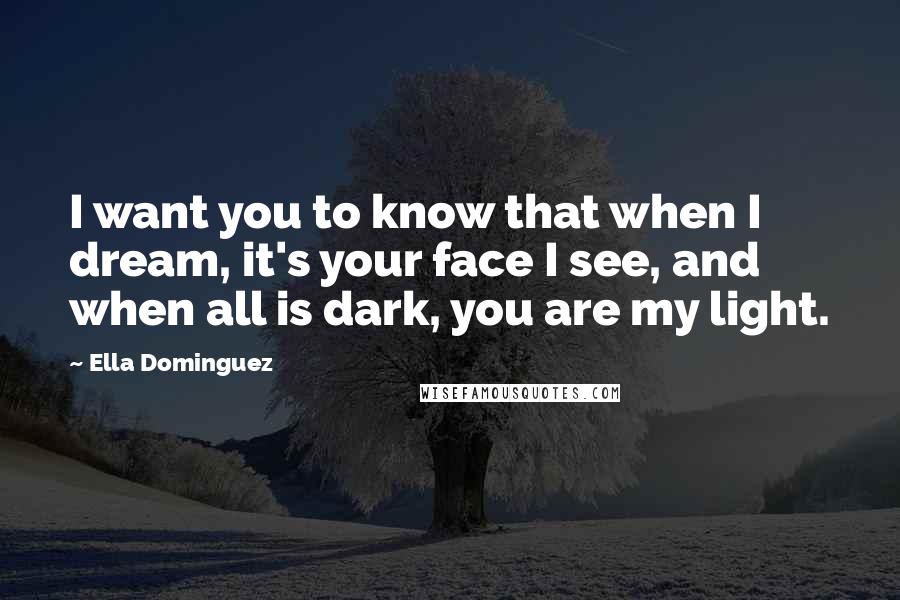 I want you to know that when I dream, it's your face I see, and when all is dark, you are my light.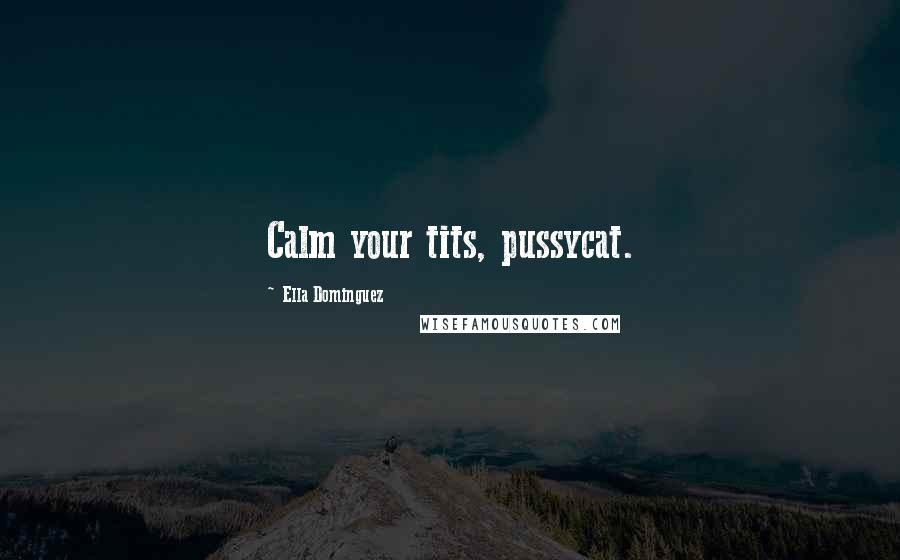 Calm your tits, pussycat.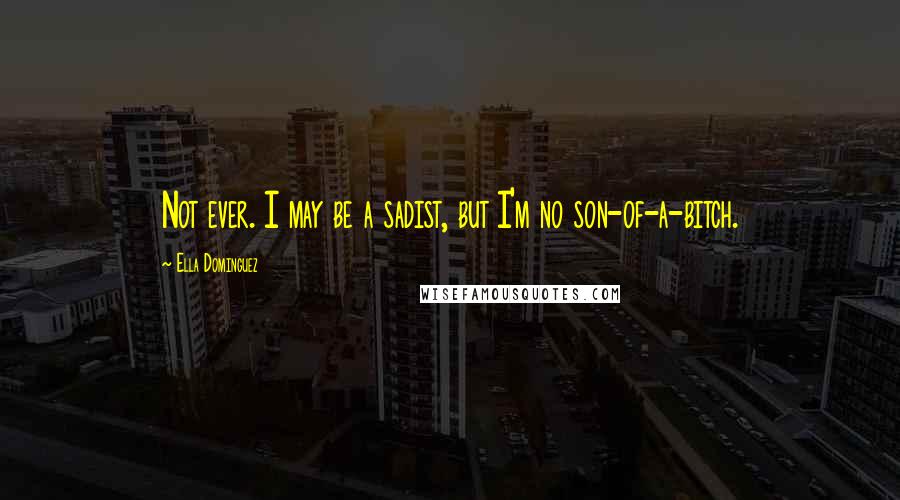 Not ever. I may be a sadist, but I'm no son-of-a-bitch.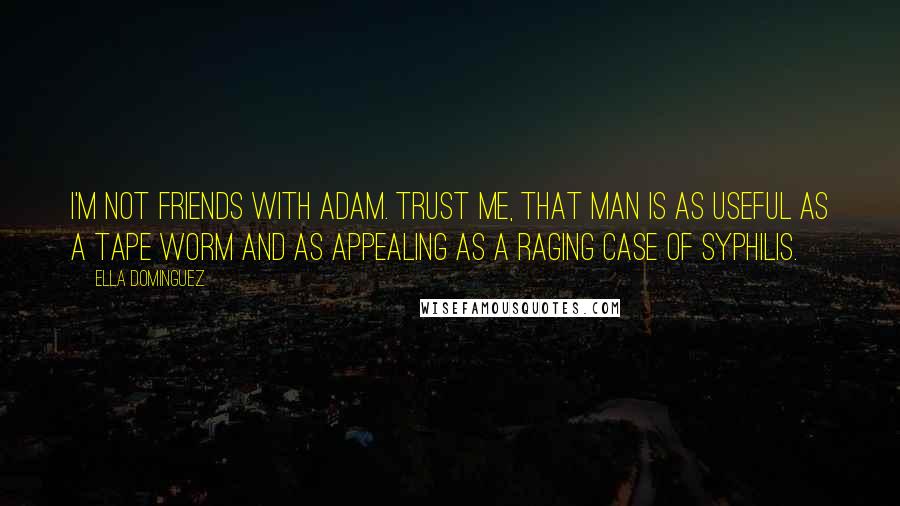 I'm not friends with Adam. Trust me, that man is as useful as a tape worm and as appealing as a raging case of syphilis.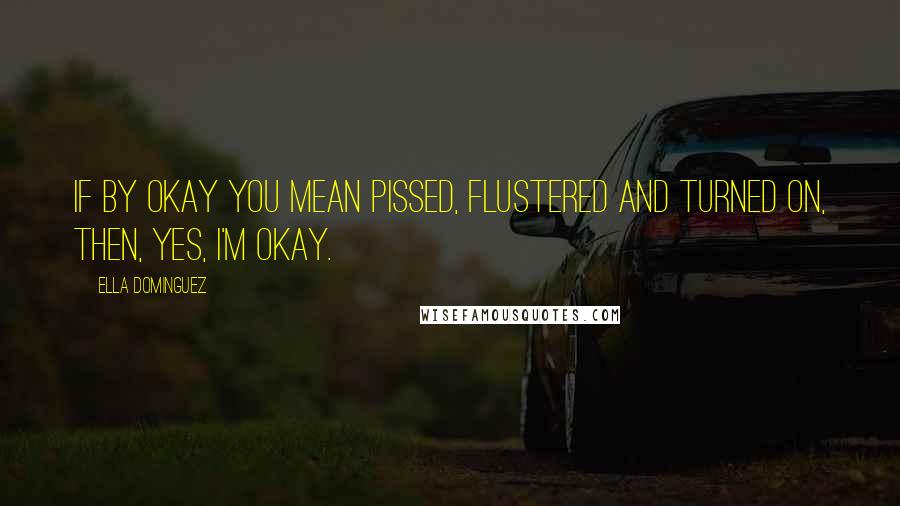 If by okay you mean pissed, flustered and turned on, then, yes, I'm okay.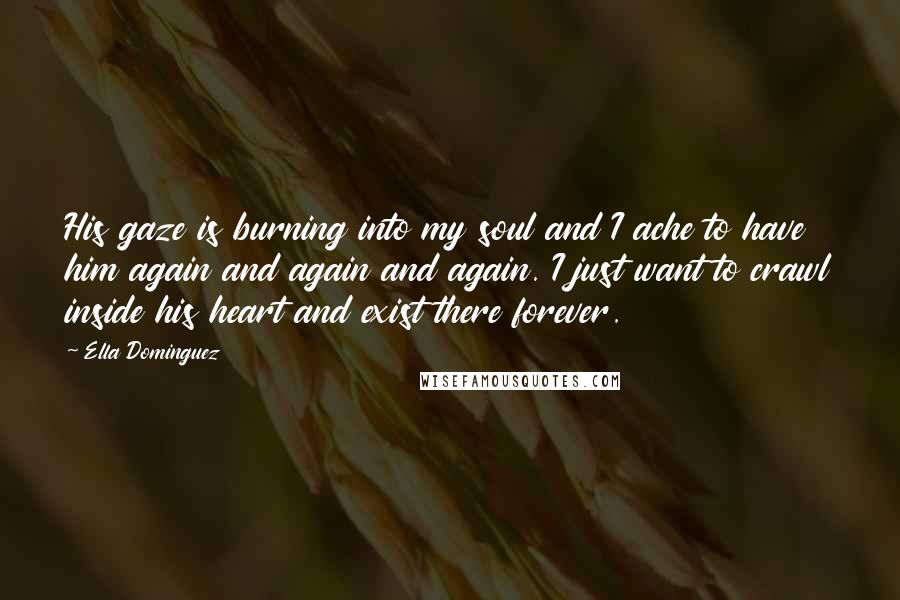 His gaze is burning into my soul and I ache to have him again and again and again. I just want to crawl inside his heart and exist there forever.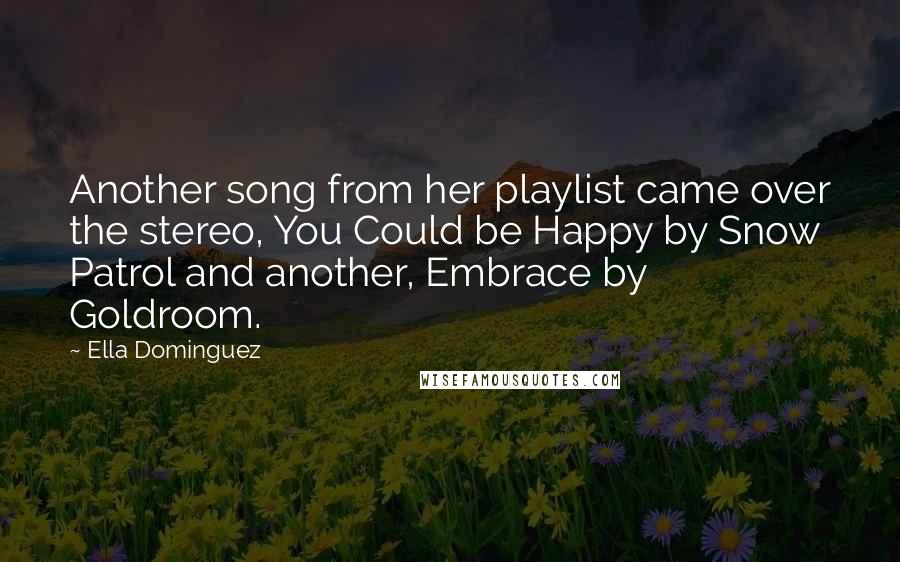 Another song from her playlist came over the stereo, You Could be Happy by Snow Patrol and another, Embrace by Goldroom.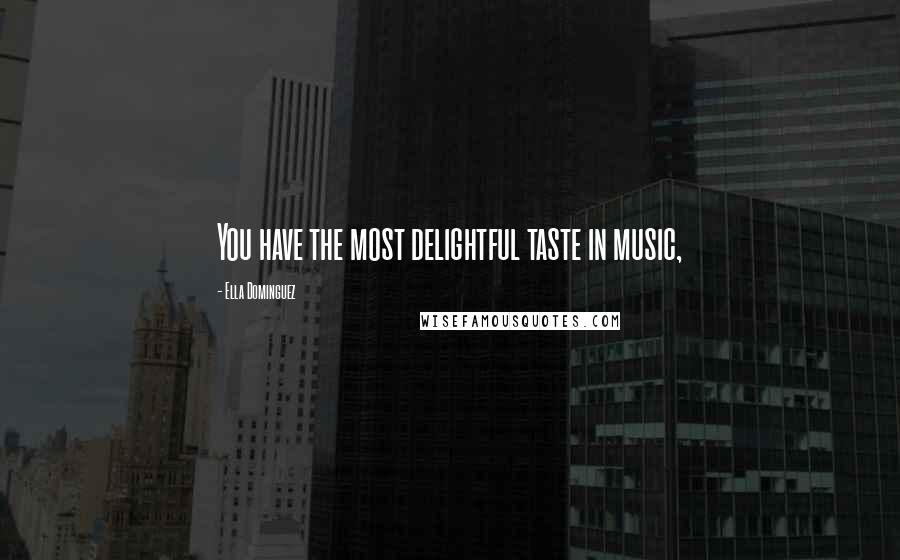 You have the most delightful taste in music,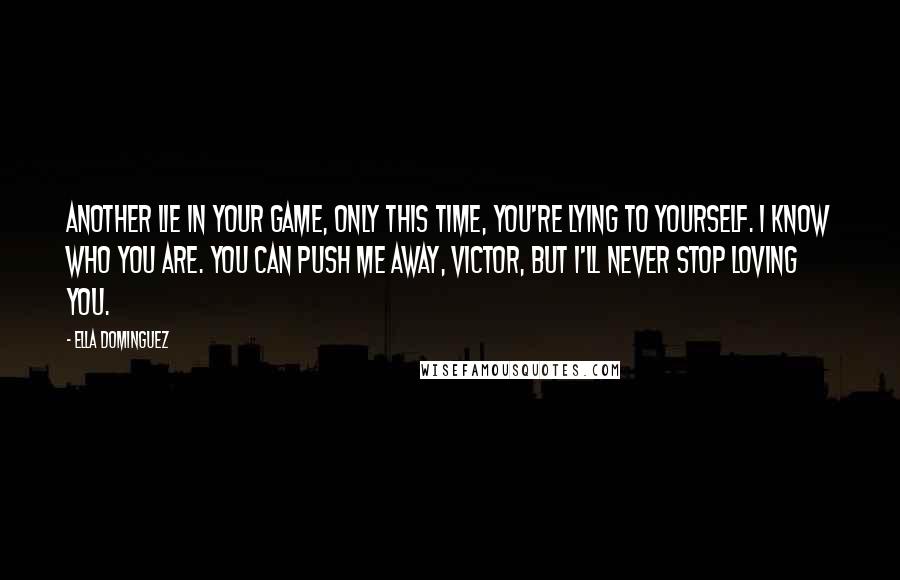 Another lie in your game, only this time, you're lying to yourself. I know who you are. You can push me away, Victor, but I'll never stop loving you.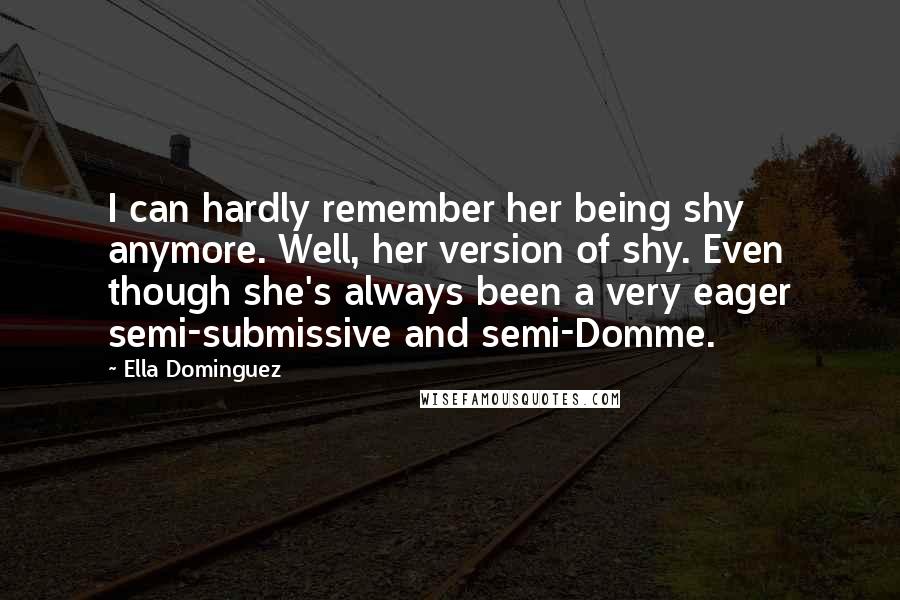 I can hardly remember her being shy anymore. Well, her version of shy. Even though she's always been a very eager semi-submissive and semi-Domme.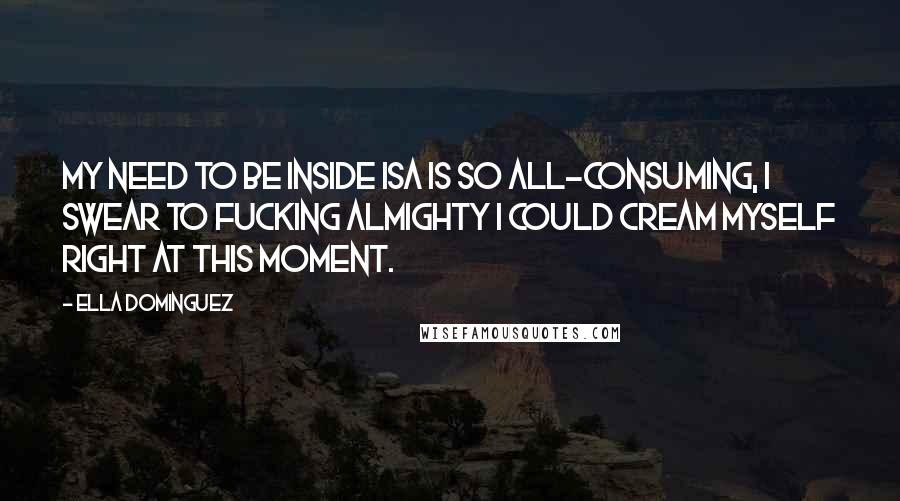 My need to be inside Isa is so all-consuming, I swear to fucking Almighty I could cream myself right at this moment.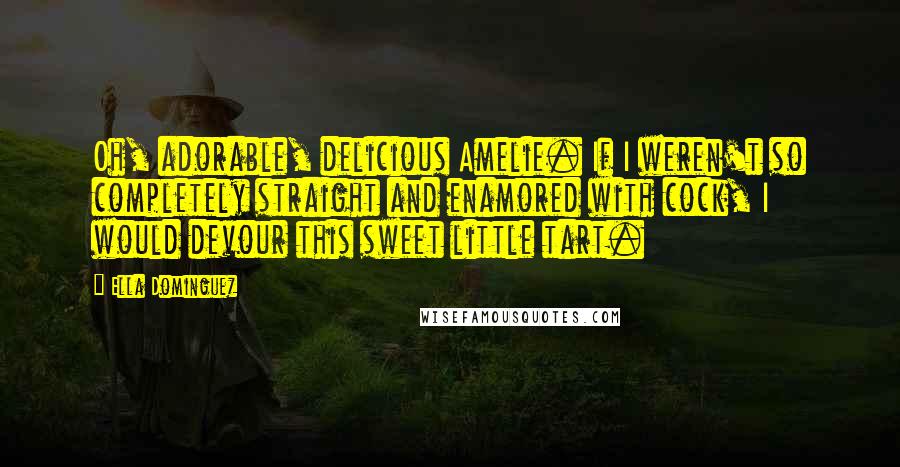 Oh, adorable, delicious Amelie. If I weren't so completely straight and enamored with cock, I would devour this sweet little tart.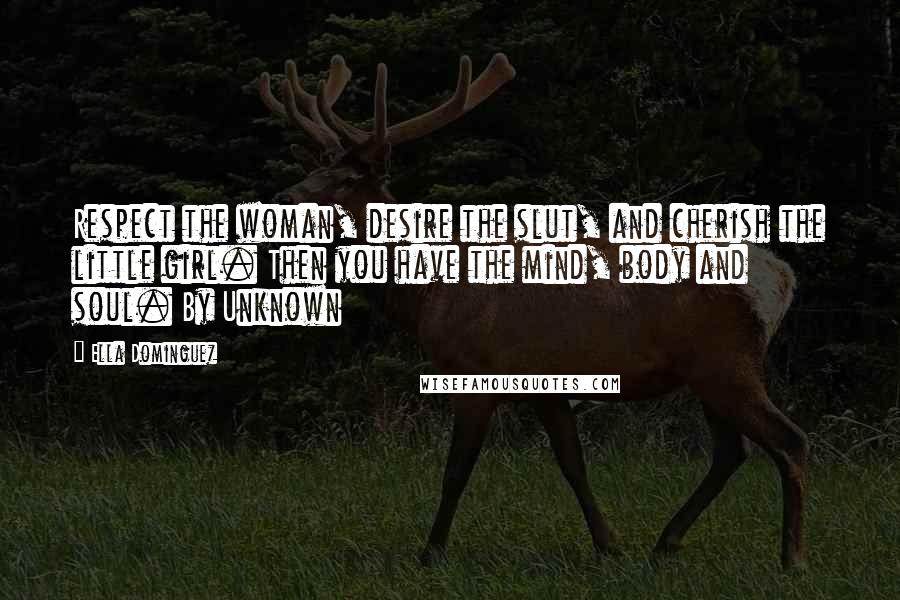 Respect the woman, desire the slut, and cherish the little girl. Then you have the mind, body and soul. By Unknown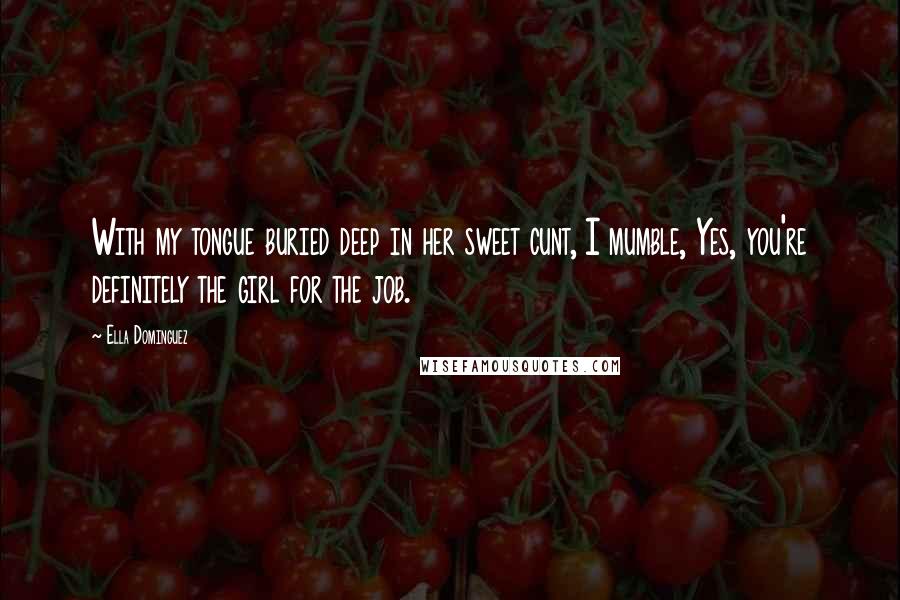 With my tongue buried deep in her sweet cunt, I mumble, Yes, you're definitely the girl for the job.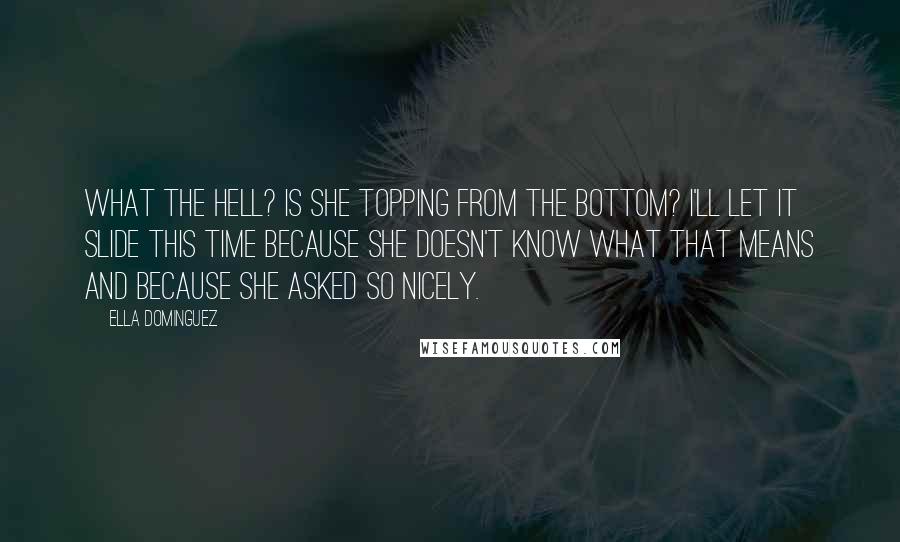 What the hell? Is she topping from the bottom? I'll let it slide this time because she doesn't know what that means and because she asked so nicely.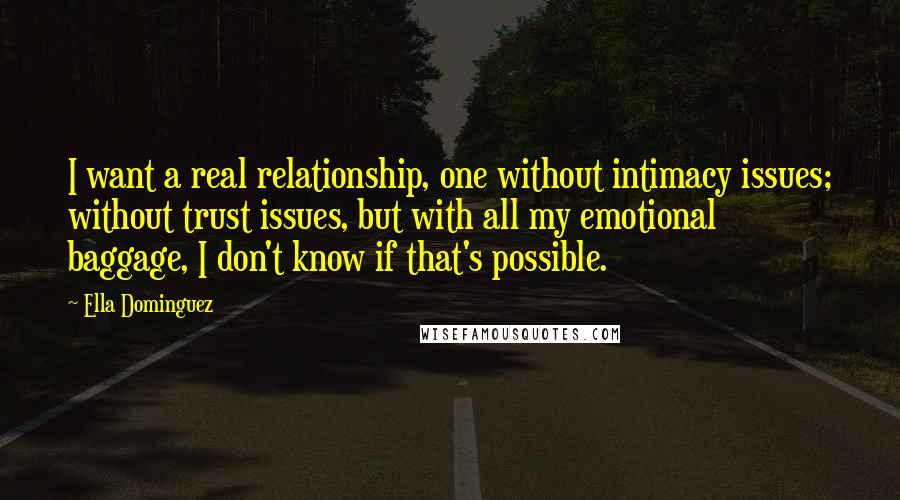 I want a real relationship, one without intimacy issues; without trust issues, but with all my emotional baggage, I don't know if that's possible.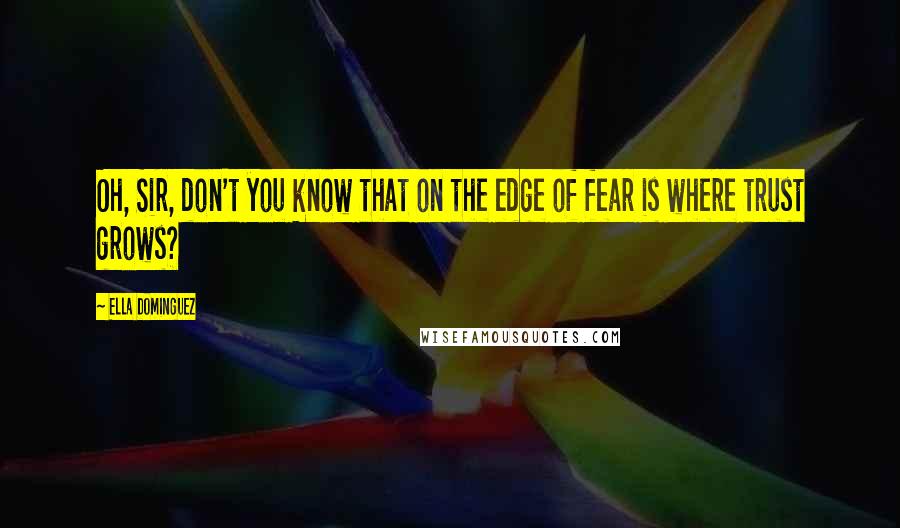 Oh, Sir, don't you know that on the edge of fear is where trust grows?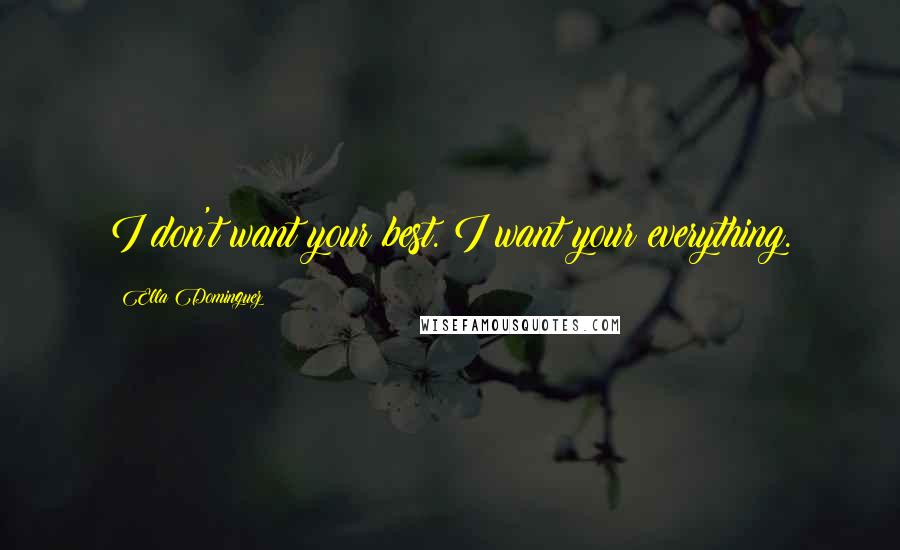 I don't want your best. I want your everything.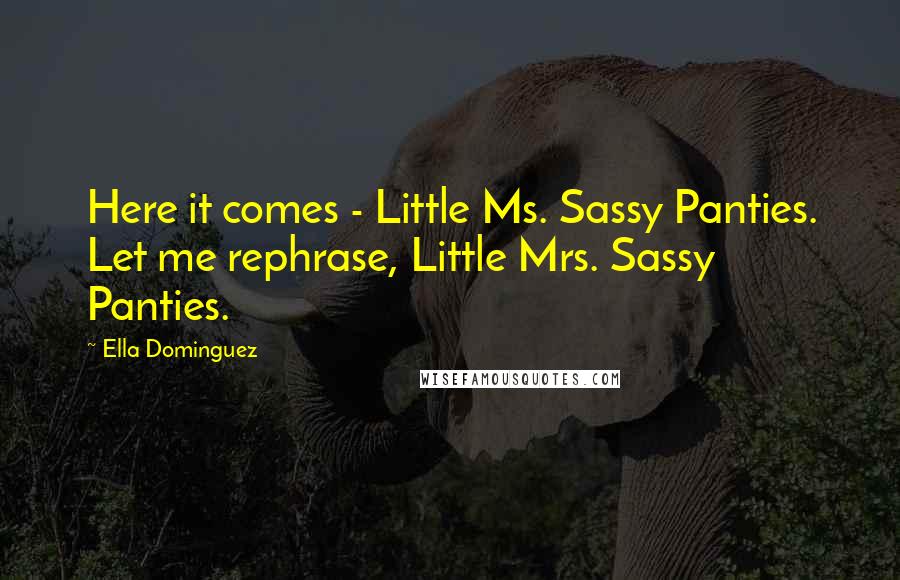 Here it comes - Little Ms. Sassy Panties. Let me rephrase, Little Mrs. Sassy Panties.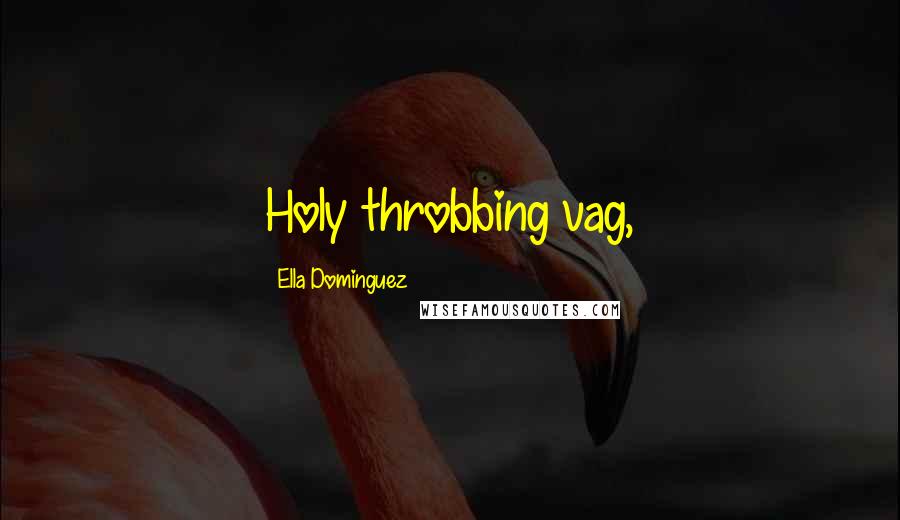 Holy throbbing vag,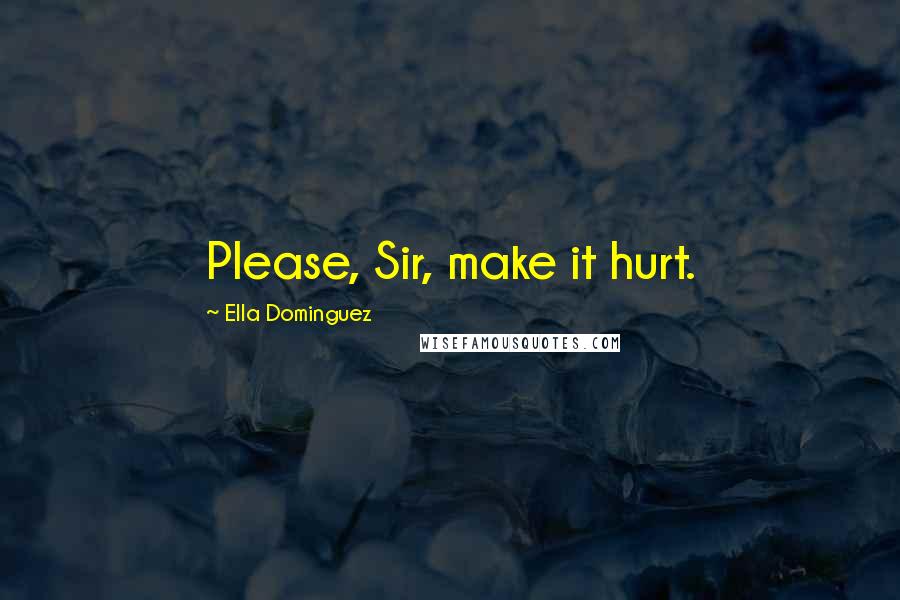 Please, Sir, make it hurt.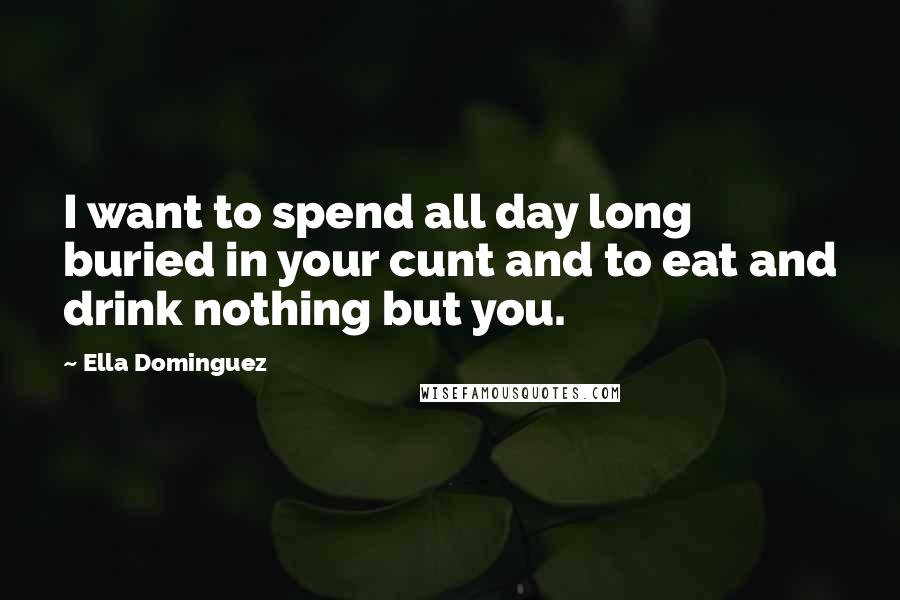 I want to spend all day long buried in your cunt and to eat and drink nothing but you.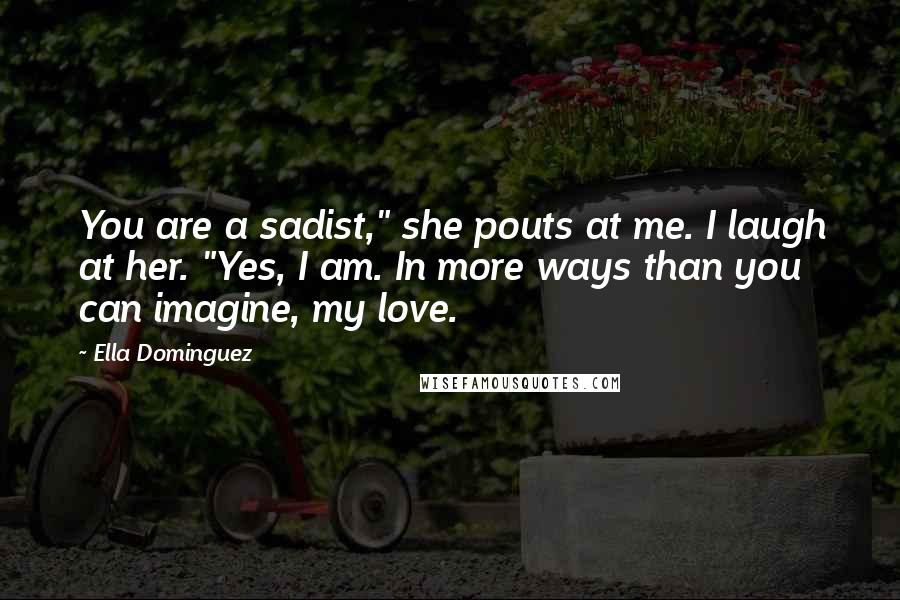 You are a sadist," she pouts at me. I laugh at her. "Yes, I am. In more ways than you can imagine, my love.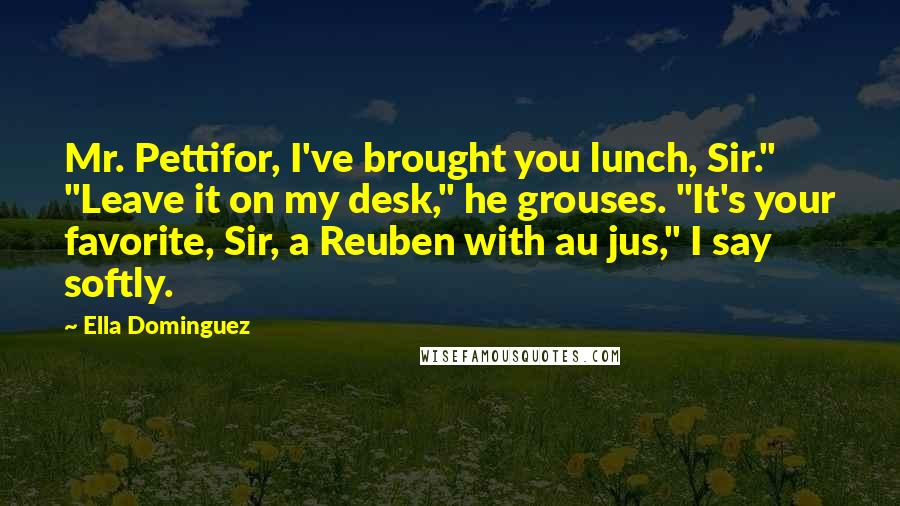 Mr. Pettifor, I've brought you lunch, Sir." "Leave it on my desk," he grouses. "It's your favorite, Sir, a Reuben with au jus," I say softly.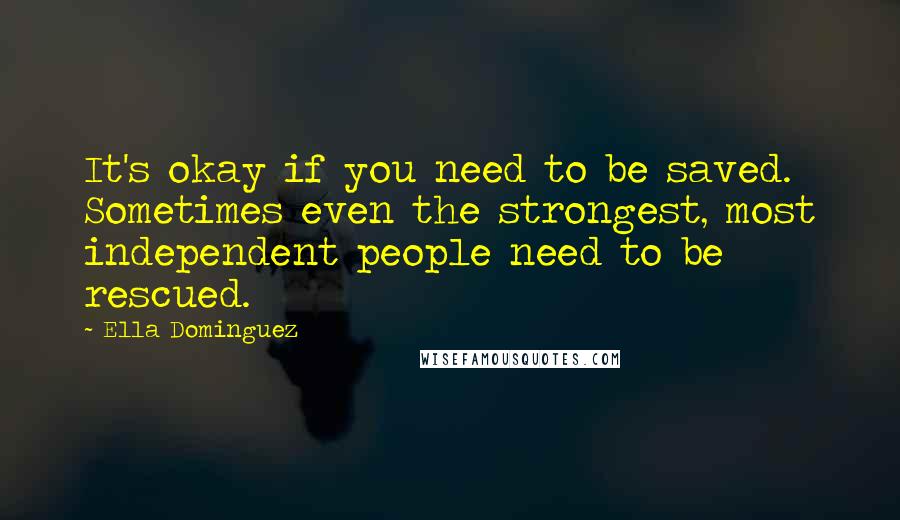 It's okay if you need to be saved. Sometimes even the strongest, most independent people need to be rescued.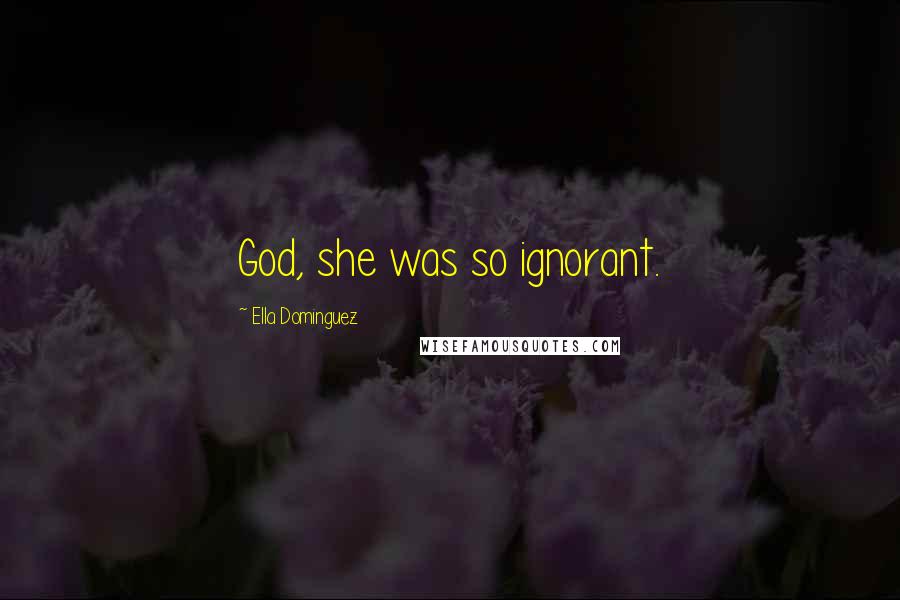 God, she was so ignorant.
The honesty part, which is, of course, the most vital and important part.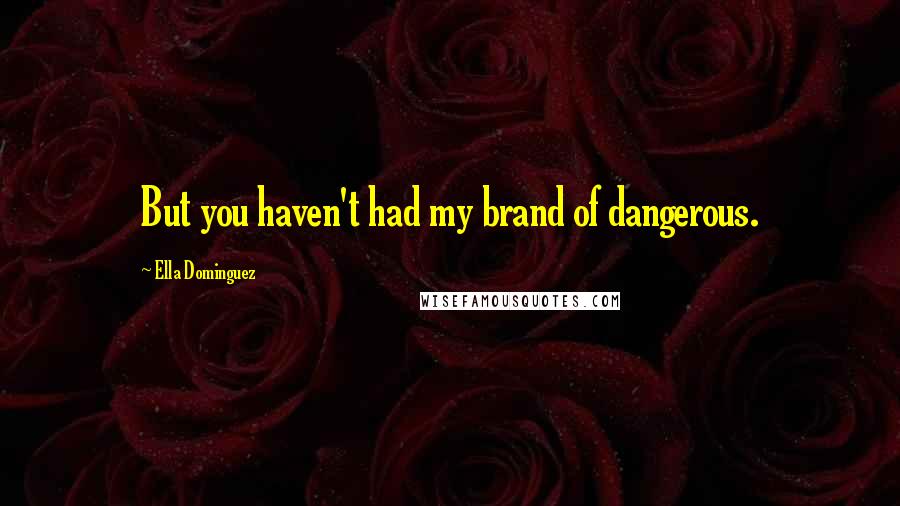 But you haven't had my brand of dangerous.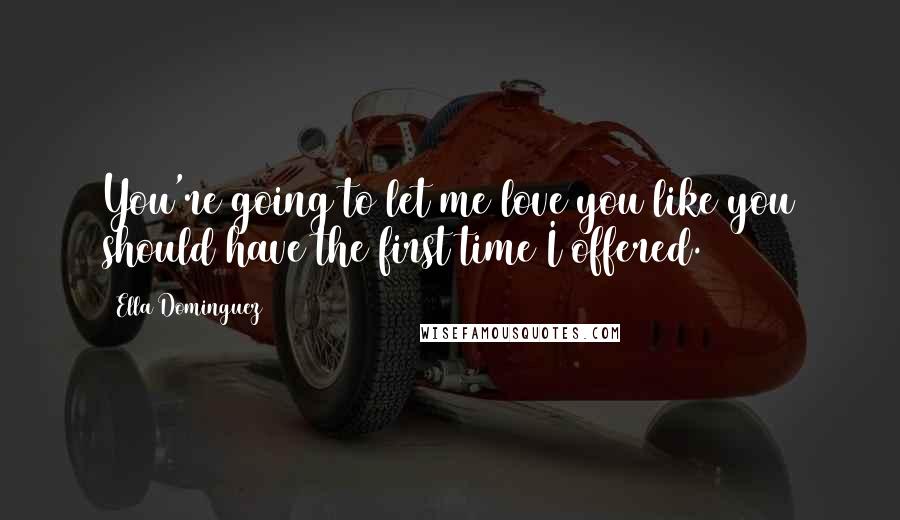 You're going to let me love you like you should have the first time I offered.