Skin Deep Beauty Quotes
Collection of top 34 famous quotes about Skin Deep Beauty
Skin Deep Beauty Quotes & Sayings
Happy to read and share the best inspirational Skin Deep Beauty quotes, sayings and quotations on Wise Famous Quotes.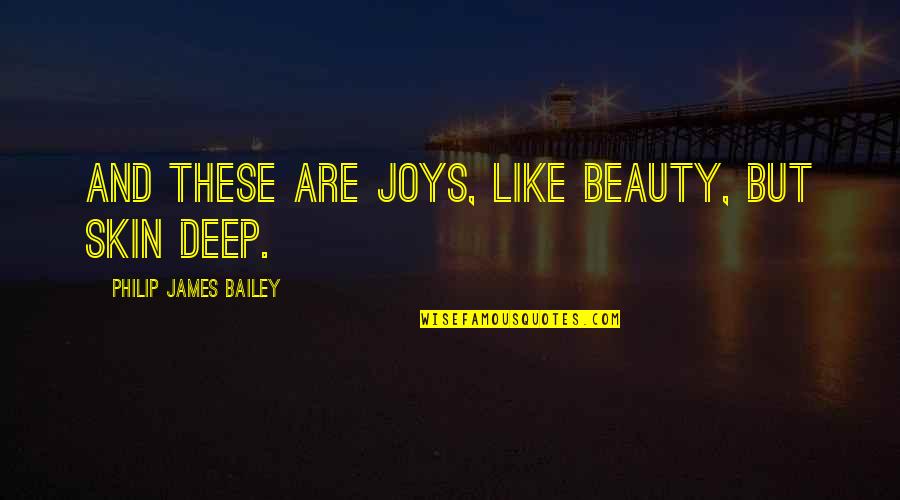 And these are joys, like beauty, but skin deep.
—
Philip James Bailey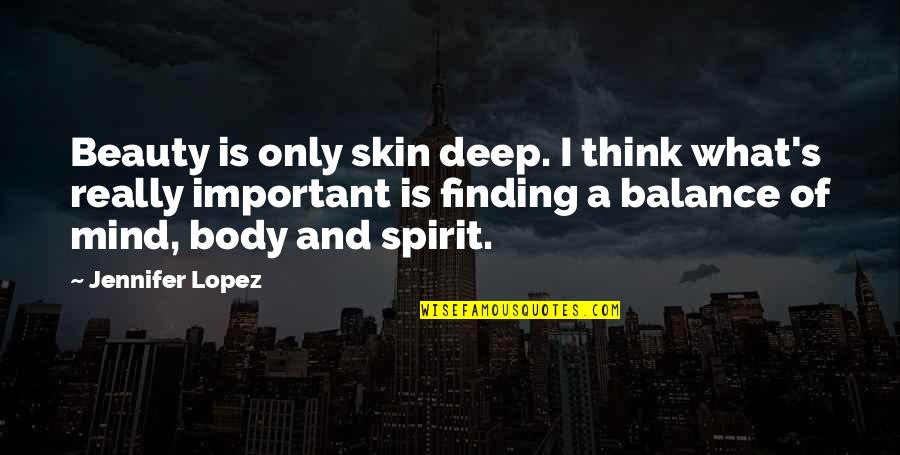 Beauty is only skin deep. I think what's really important is finding a balance of mind, body and spirit.
—
Jennifer Lopez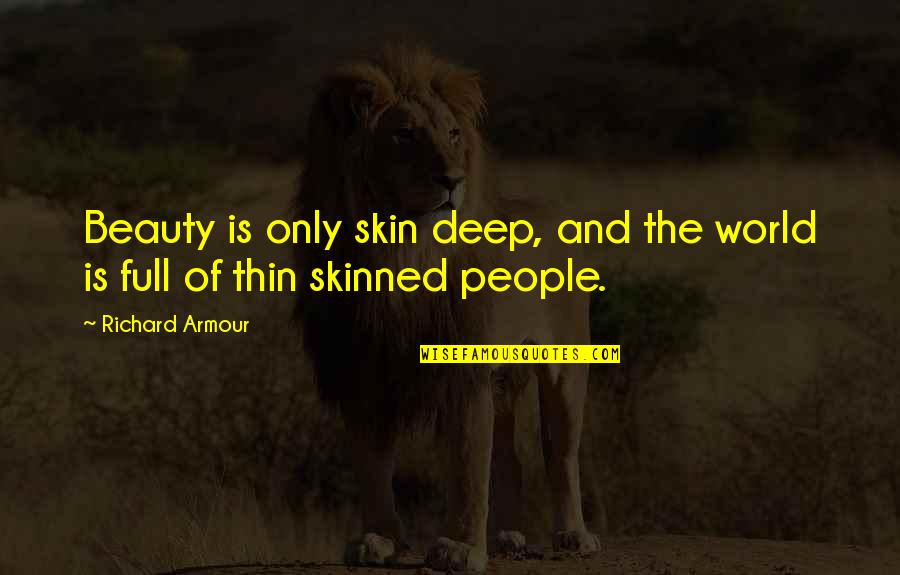 Beauty is only skin deep, and the world is full of thin skinned people.
—
Richard Armour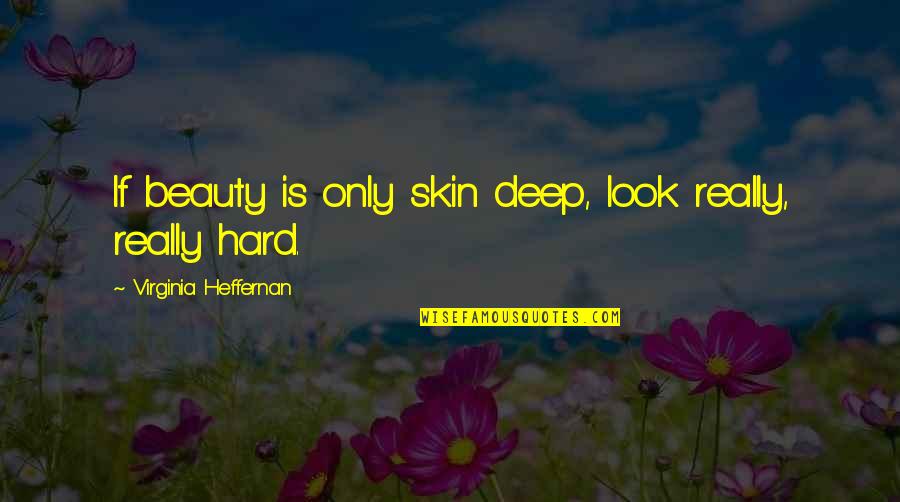 If beauty is only skin deep, look really, really hard.
—
Virginia Heffernan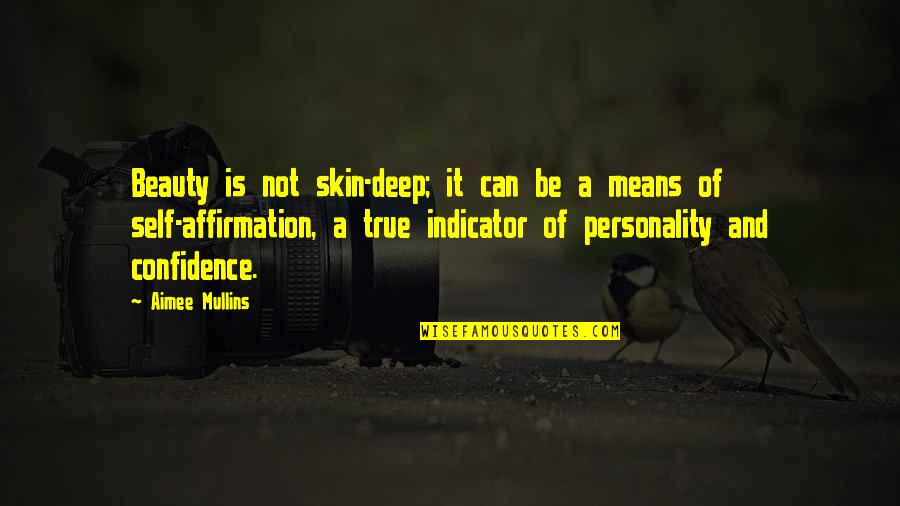 Beauty is not skin-deep; it can be a means of self-affirmation, a true indicator of personality and confidence.
—
Aimee Mullins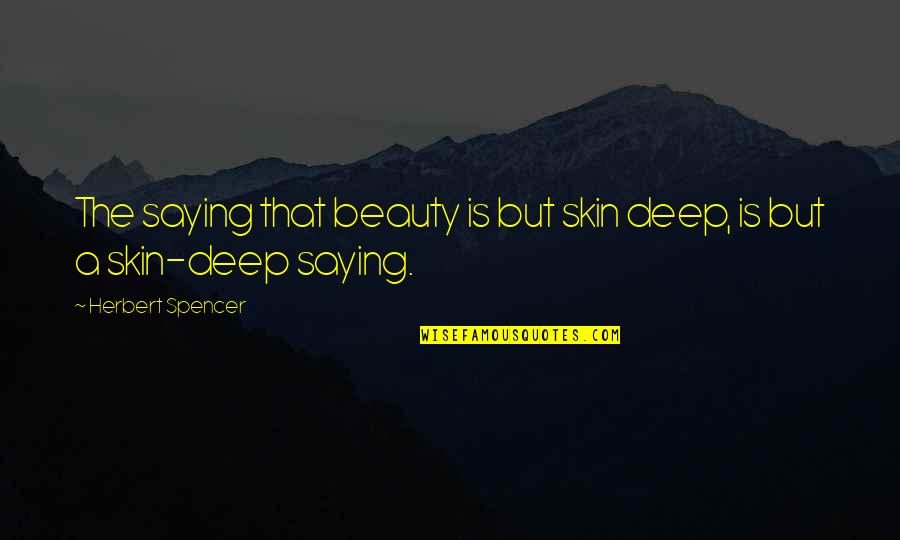 The saying that beauty is but skin deep, is but a skin-deep saying.
—
Herbert Spencer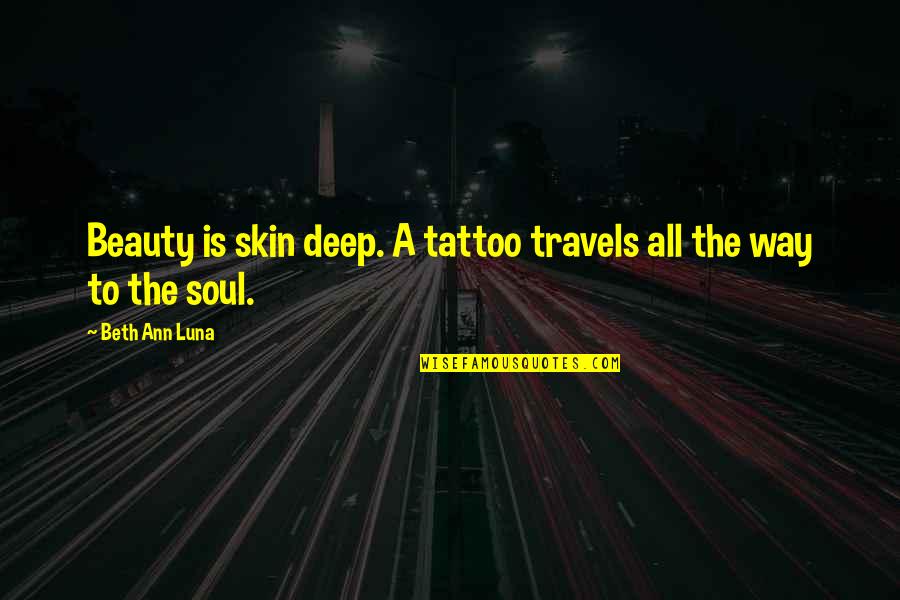 Beauty is skin deep. A tattoo travels all the way to the soul.
—
Beth Ann Luna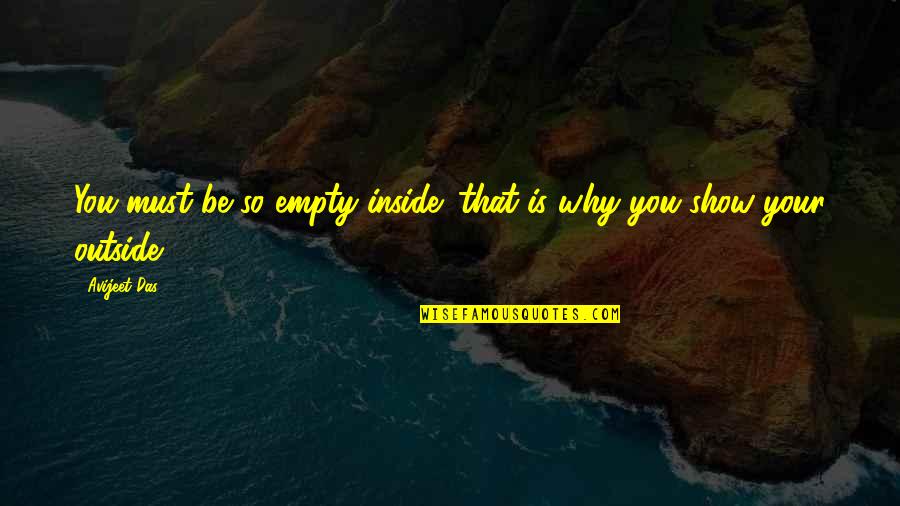 You must be so empty inside: that is why you show your outside!
—
Avijeet Das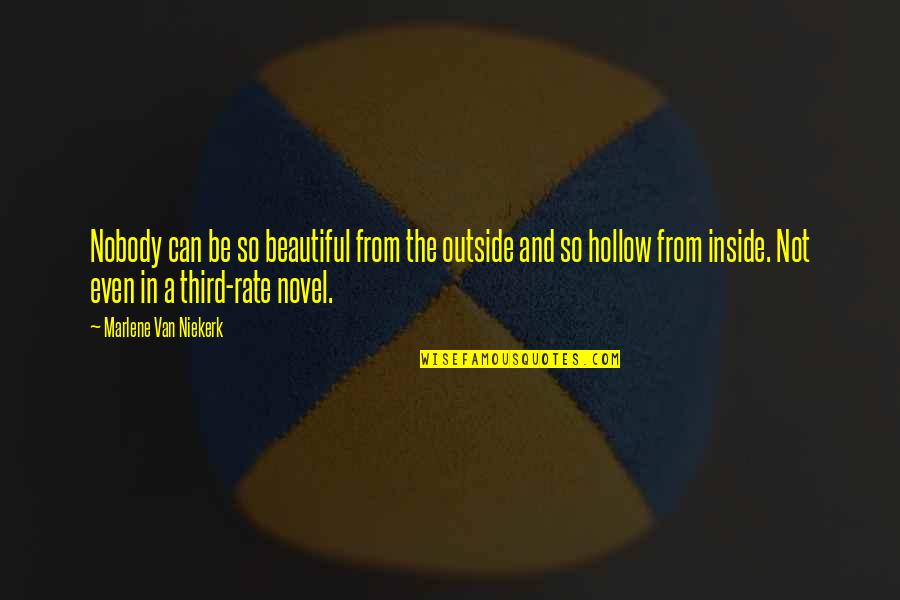 Nobody can be so beautiful from the outside and so hollow from inside. Not even in a third-rate novel. —
Marlene Van Niekerk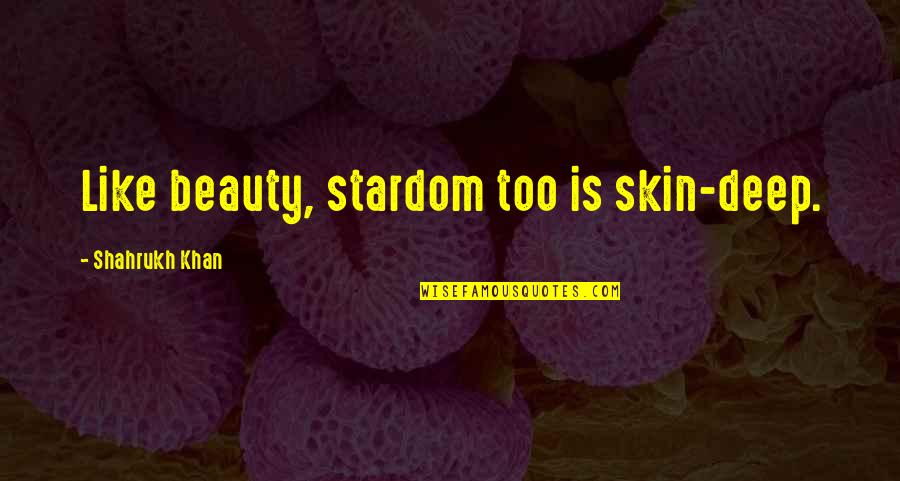 Like beauty, stardom too is skin-deep. —
Shahrukh Khan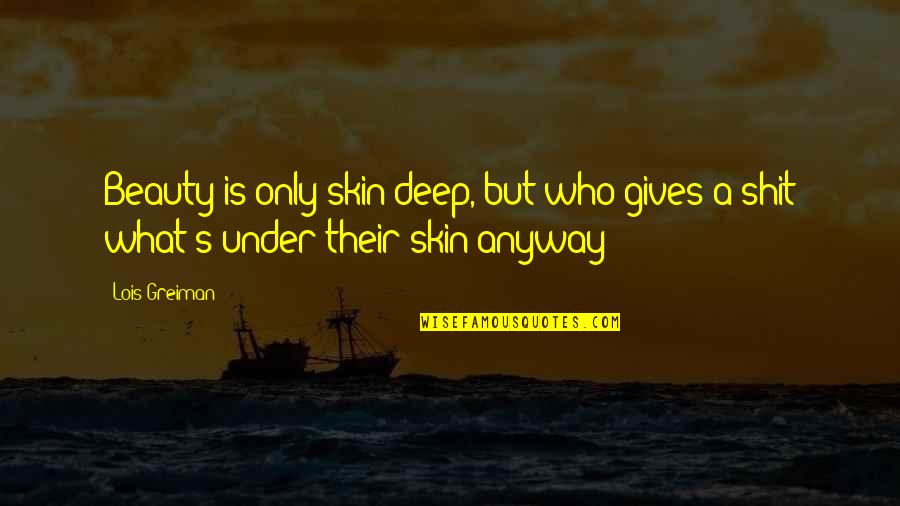 Beauty is only skin deep, but who gives a shit what's under their skin anyway? —
Lois Greiman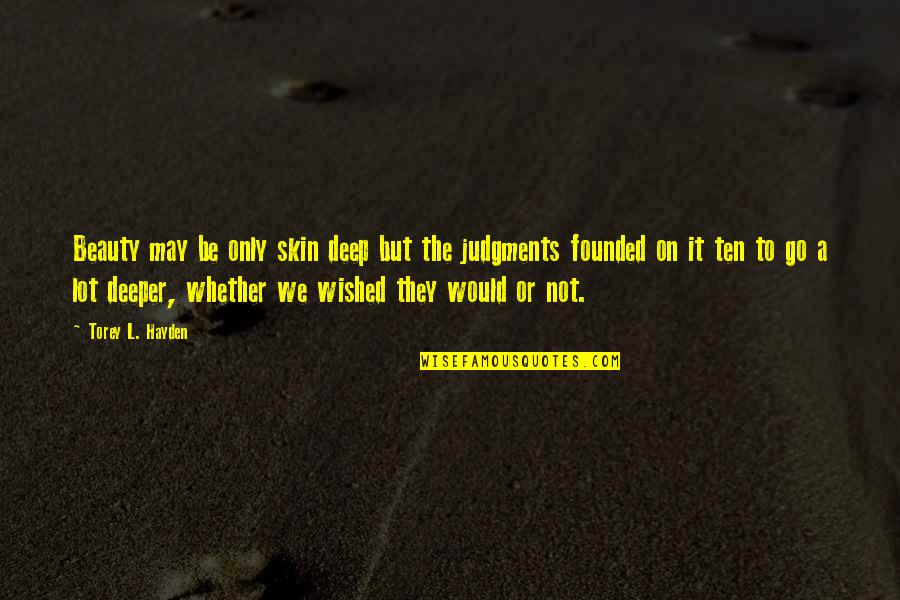 Beauty may be only skin deep but the judgments founded on it ten to go a lot deeper, whether we wished they would or not. —
Torey L. Hayden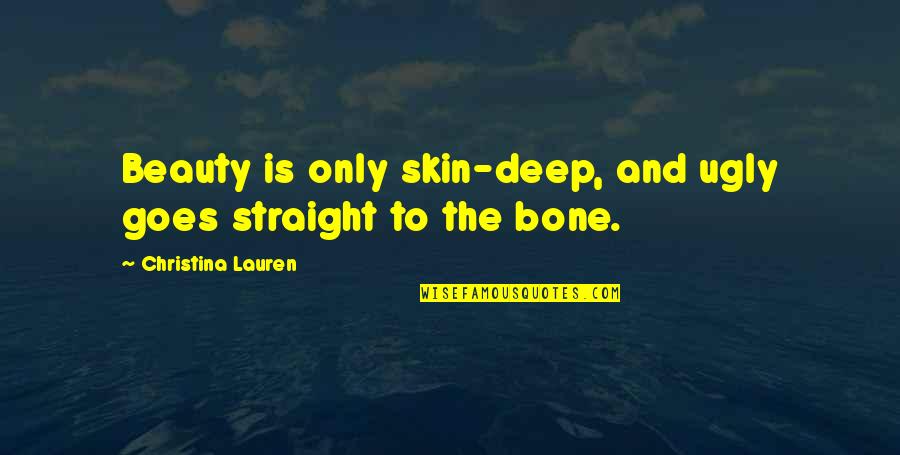 Beauty is only skin-deep, and ugly goes straight to the bone. —
Christina Lauren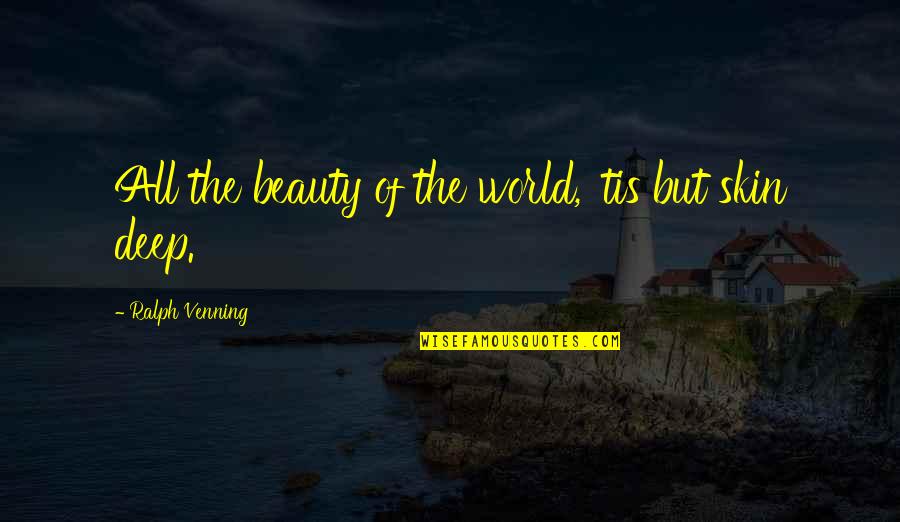 All the beauty of the world, 'tis but skin deep. —
Ralph Venning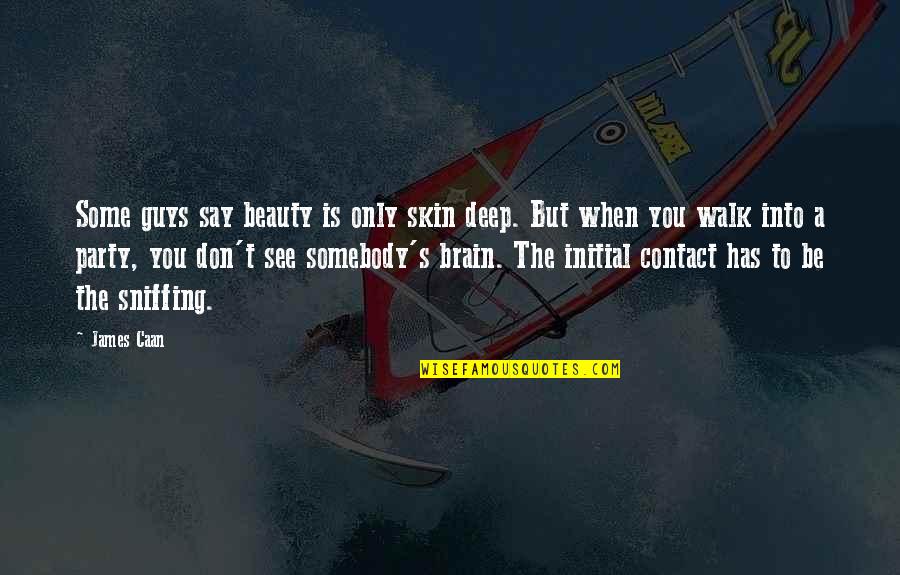 Some guys say beauty is only skin deep. But when you walk into a party, you don't see somebody's brain. The initial contact has to be the sniffing. —
James Caan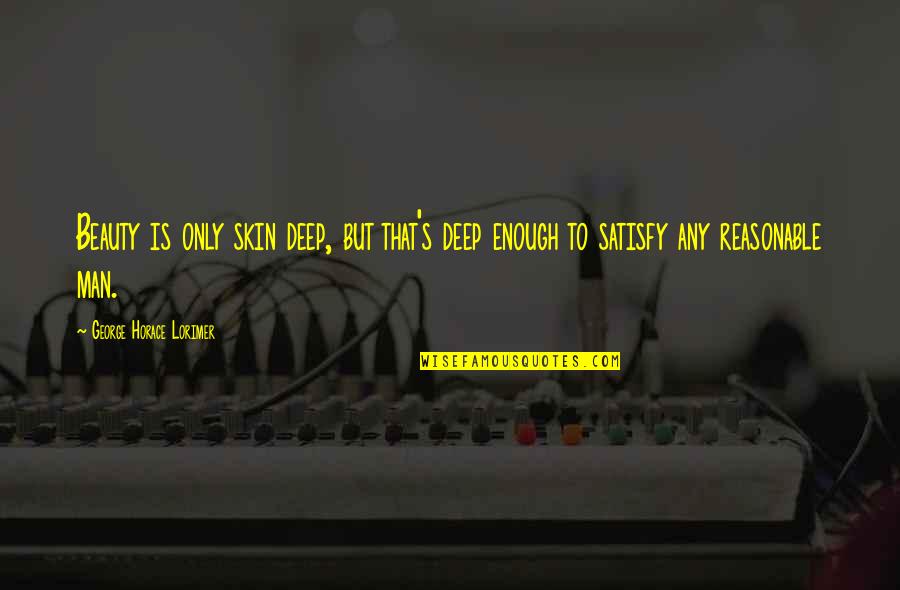 Beauty is only skin deep, but that's deep enough to satisfy any reasonable man. —
George Horace Lorimer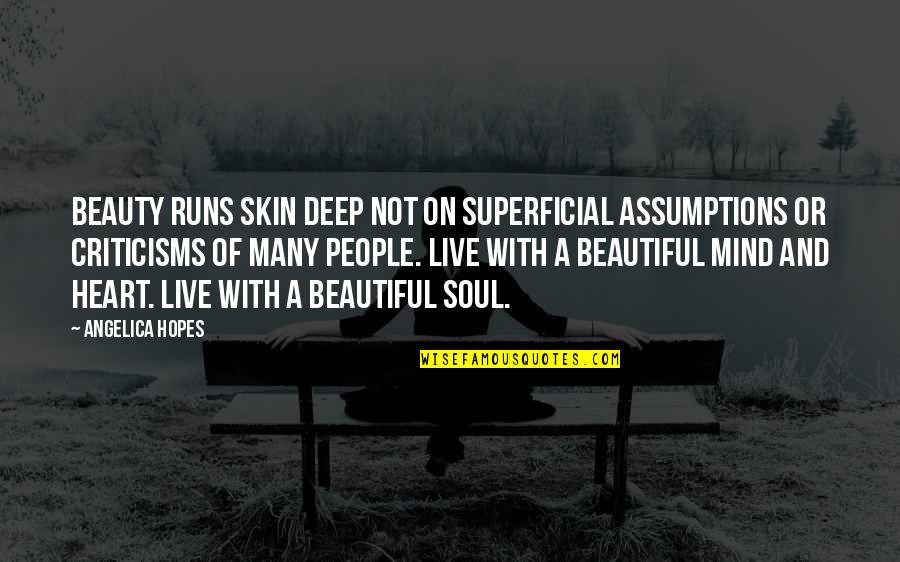 Beauty runs skin deep not on superficial assumptions or criticisms of many people. Live with a beautiful mind and heart. Live with a beautiful soul. —
Angelica Hopes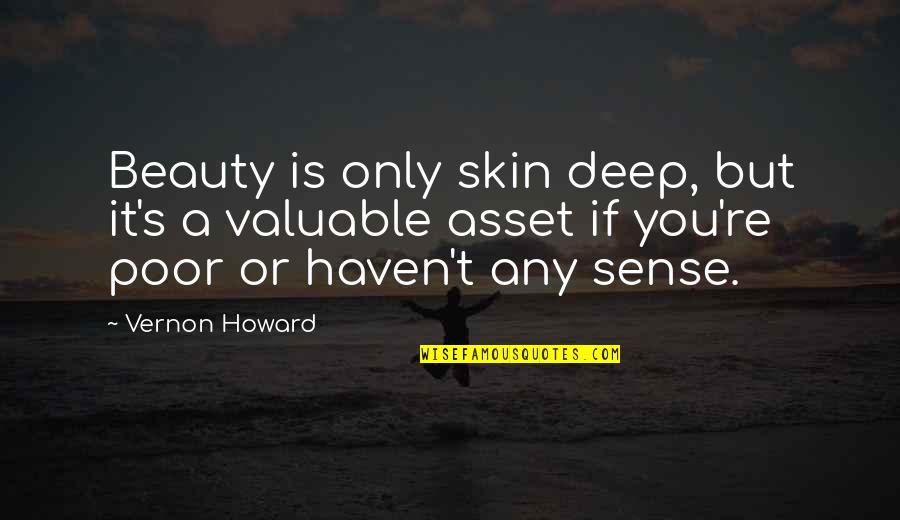 Beauty is only skin deep, but it's a valuable asset if you're poor or haven't any sense. —
Vernon Howard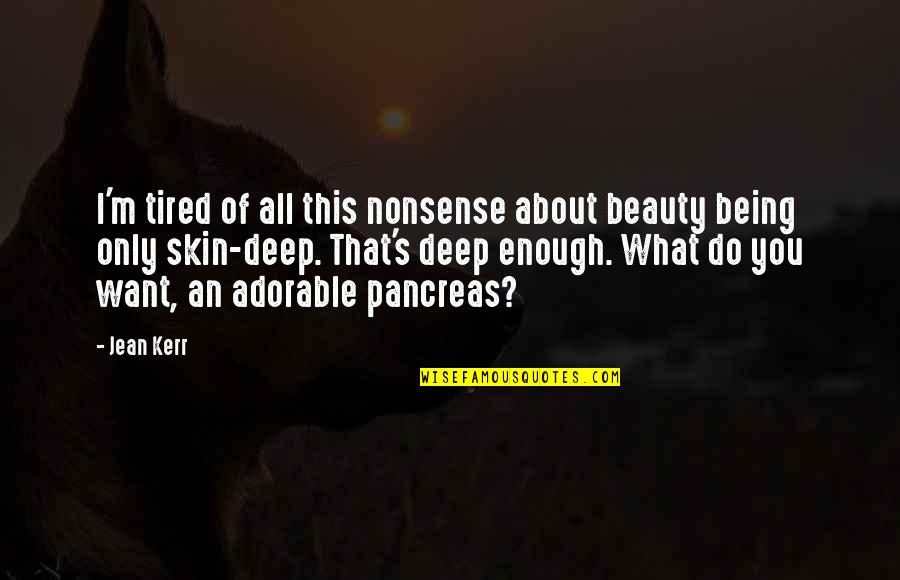 I'm tired of all this nonsense about beauty being only skin-deep. That's deep enough. What do you want, an adorable pancreas? —
Jean Kerr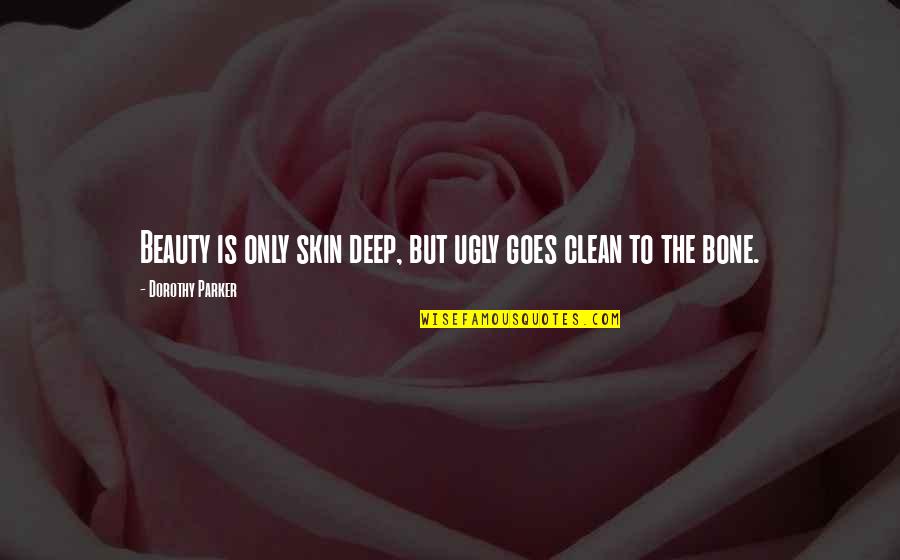 Beauty is only skin deep, but ugly goes clean to the bone. —
Dorothy Parker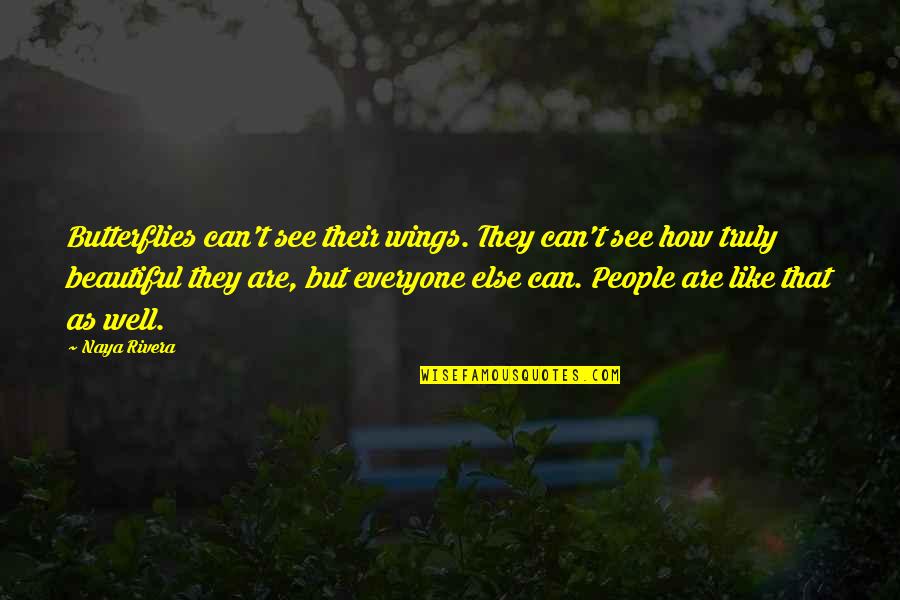 Butterflies can't see their wings. They can't see how truly beautiful they are, but everyone else can. People are like that as well. —
Naya Rivera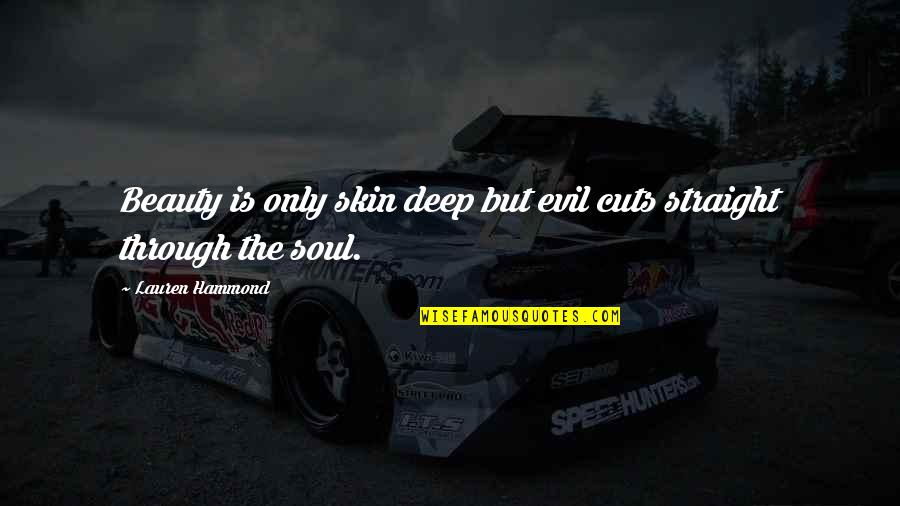 Beauty is only skin deep but evil cuts straight through the soul. —
Lauren Hammond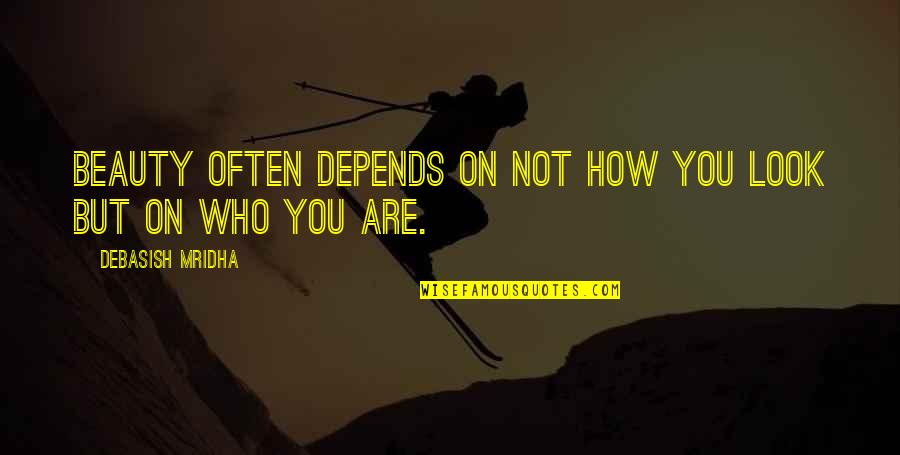 Beauty often depends on not how you look but on who you are. —
Debasish Mridha
Beauty may be skin deep, but ugly goes clear to the bone. —
Redd Foxx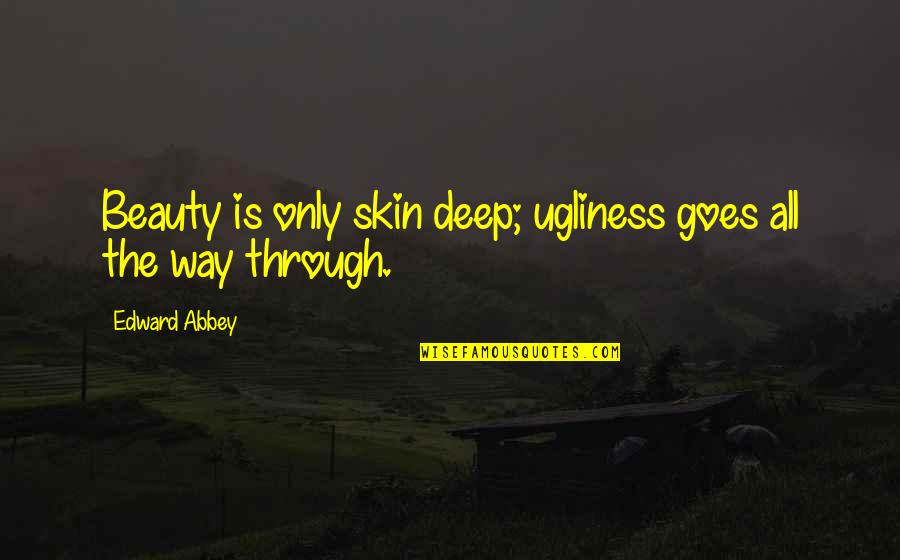 Beauty is only skin deep; ugliness goes all the way through. —
Edward Abbey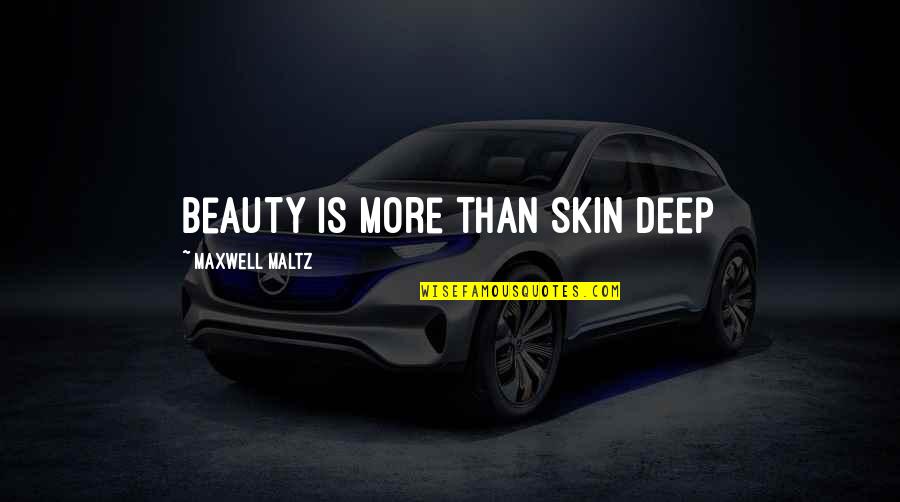 Beauty Is More Than Skin Deep —
Maxwell Maltz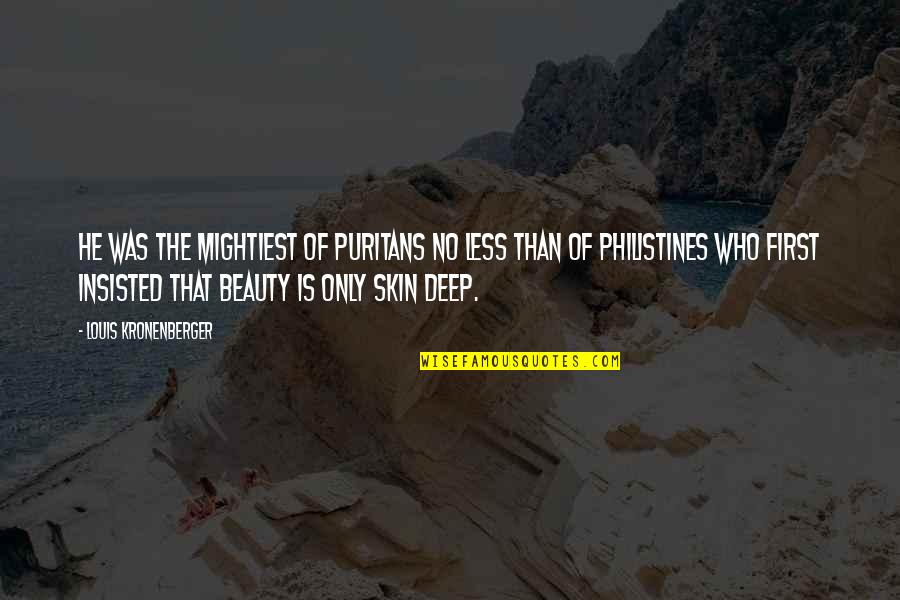 He was the mightiest of Puritans no less than of philistines who first insisted that beauty is only skin deep. —
Louis Kronenberger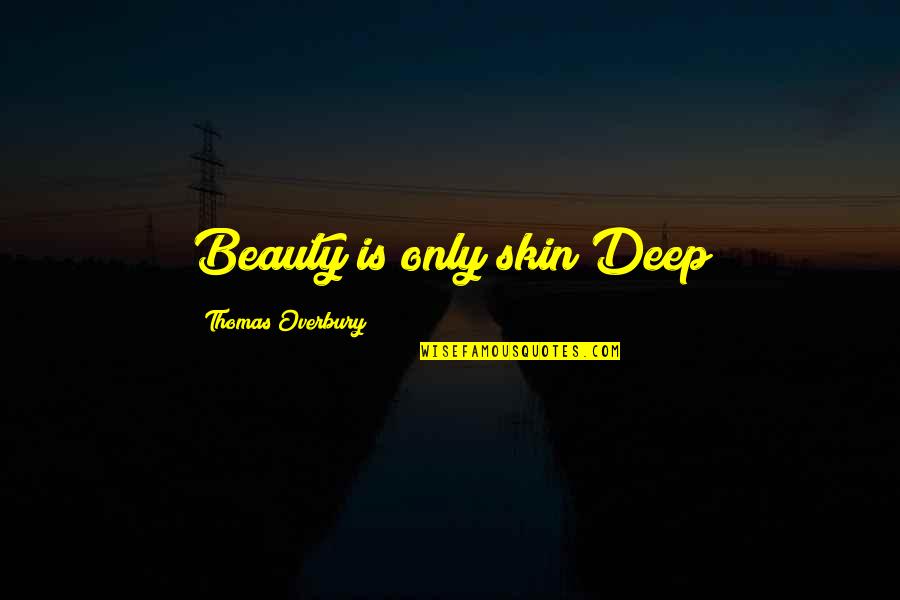 Beauty is only skin Deep —
Thomas Overbury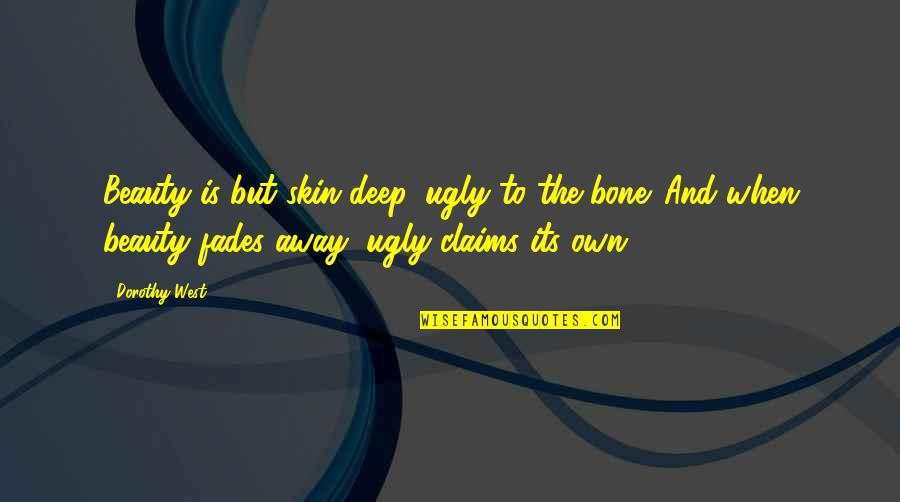 Beauty is but skin deep, ugly to the bone. And when beauty fades away, ugly claims its own. —
Dorothy West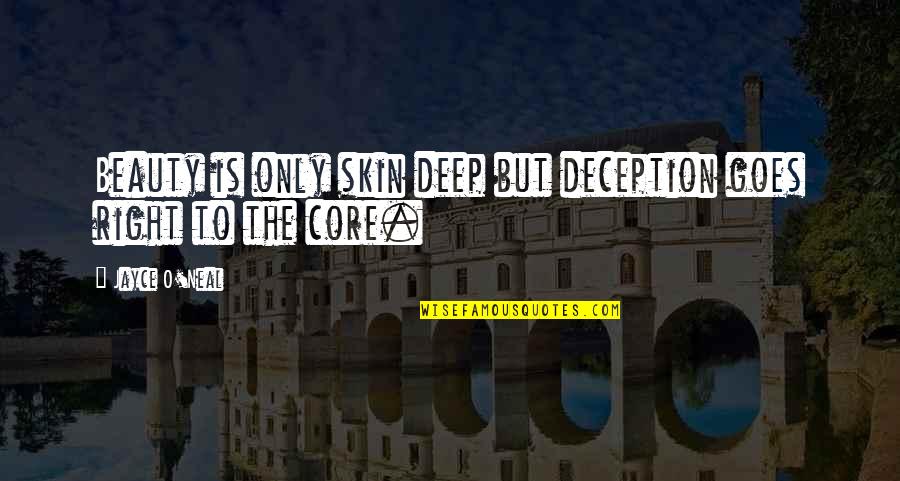 Beauty is only skin deep but deception goes right to the core. —
Jayce O'Neal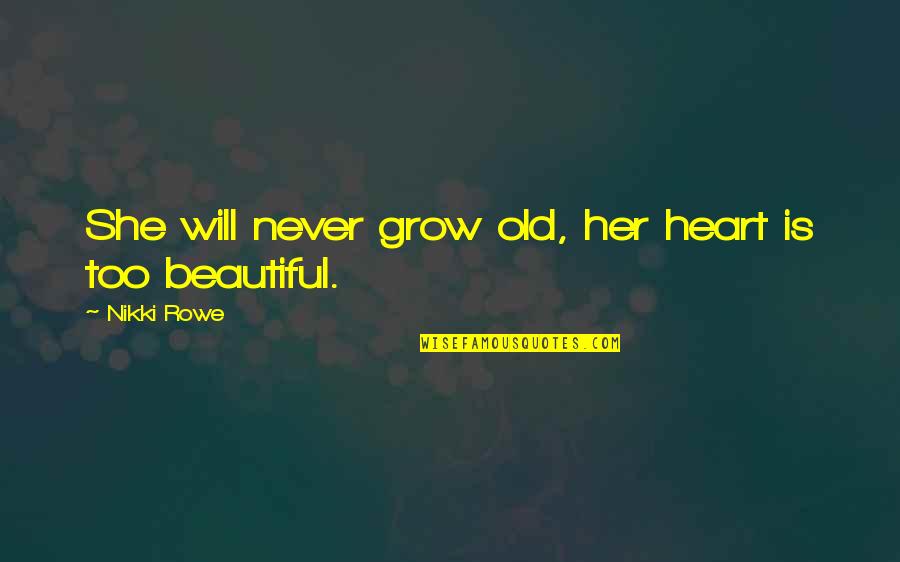 She will never grow old, her heart is too beautiful. —
Nikki Rowe