Edward M. Hallowell Quotes
Top 9 wise famous quotes and sayings by Edward M. Hallowell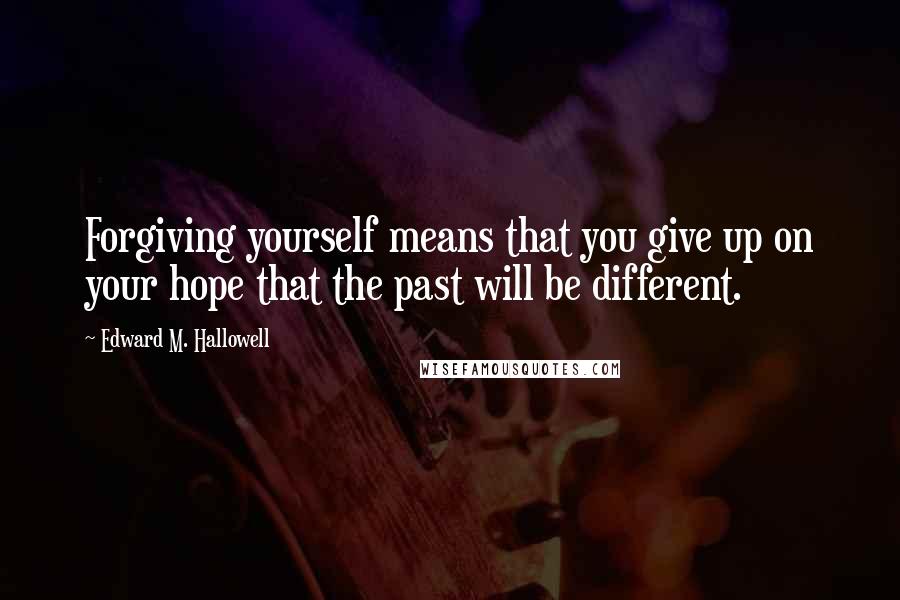 Forgiving yourself means that you give up on your hope that the past will be different.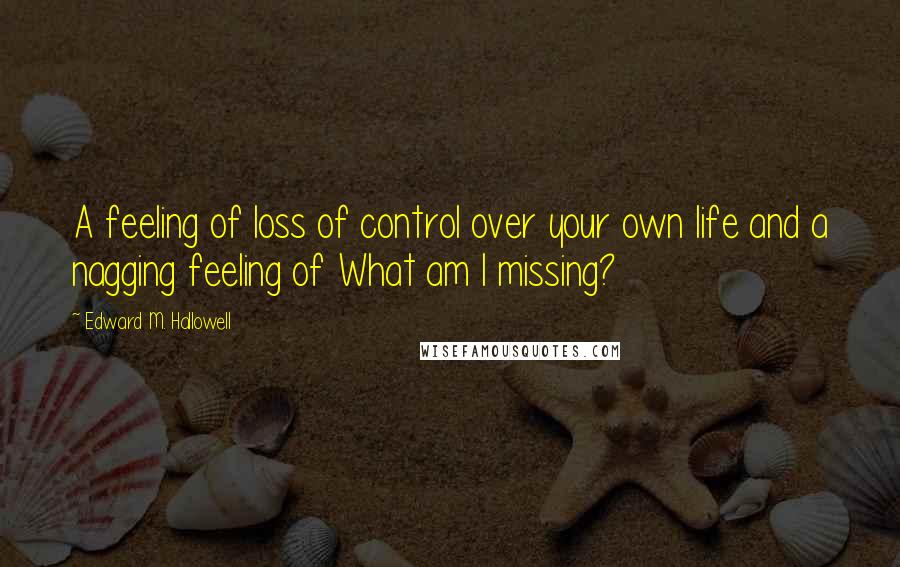 A feeling of loss of control over your own life and a nagging feeling of What am I missing?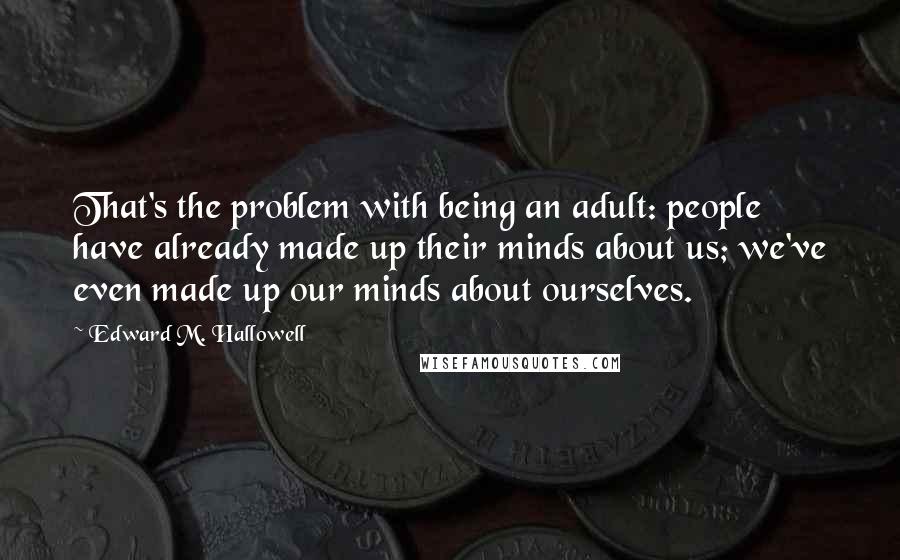 That's the problem with being an adult: people have already made up their minds about us; we've even made up our minds about ourselves.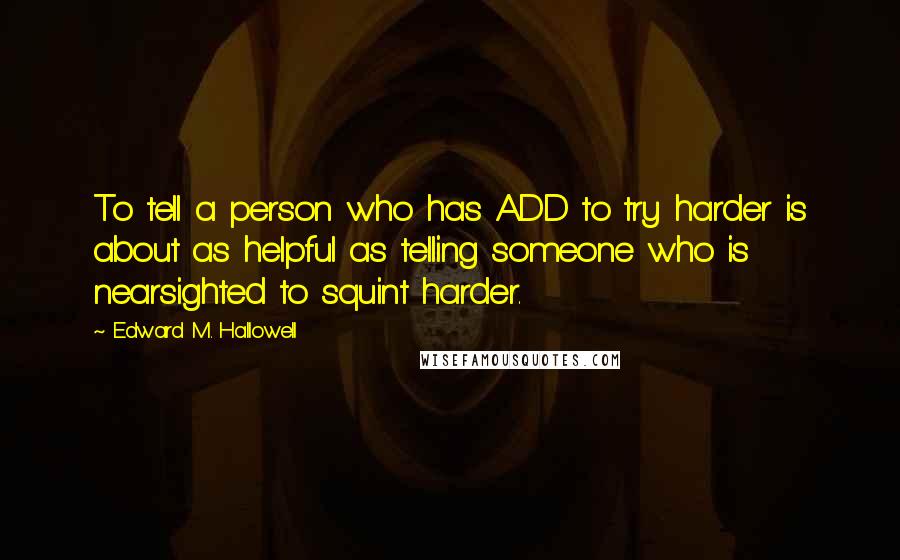 To tell a person who has ADD to try harder is about as helpful as telling someone who is nearsighted to squint harder.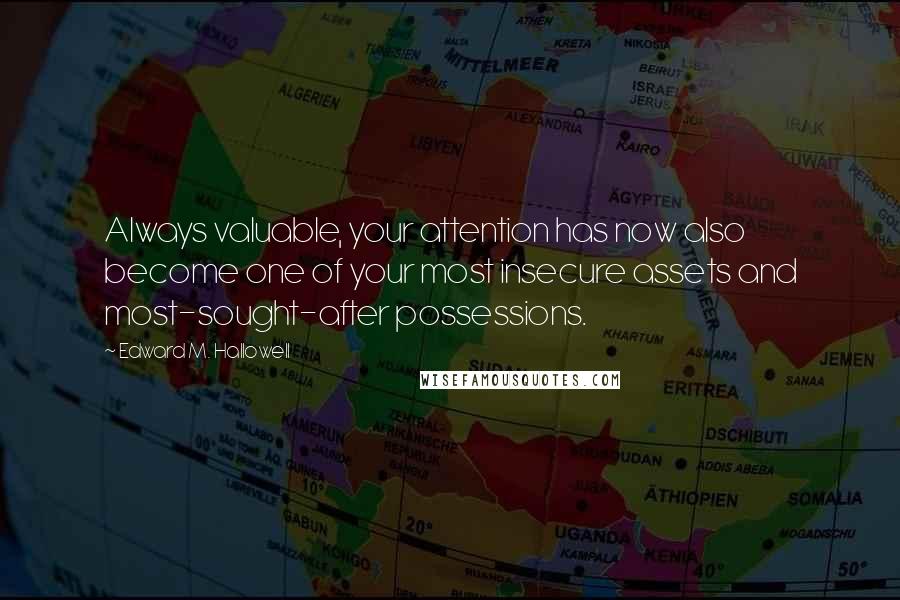 Always valuable, your attention has now also become one of your most insecure assets and most-sought-after possessions.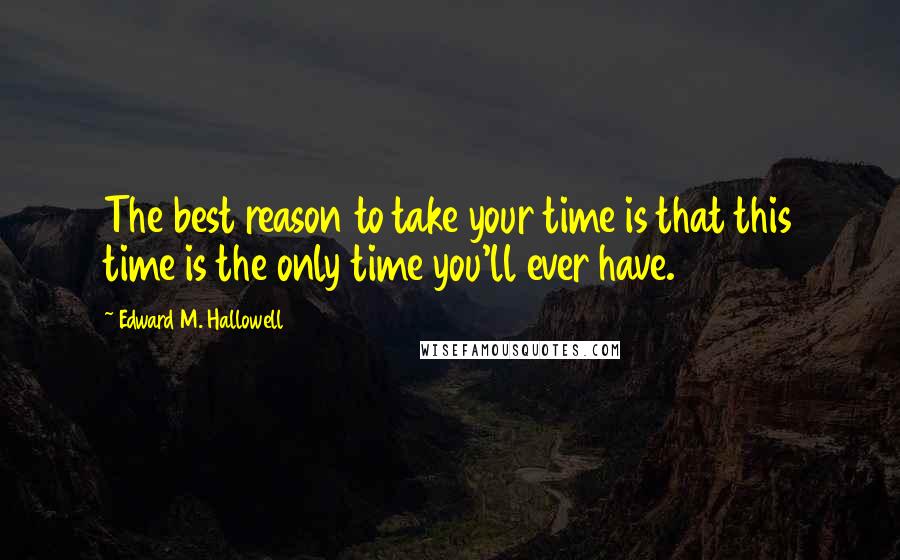 The best reason to take your time is that this time is the only time you'll ever have.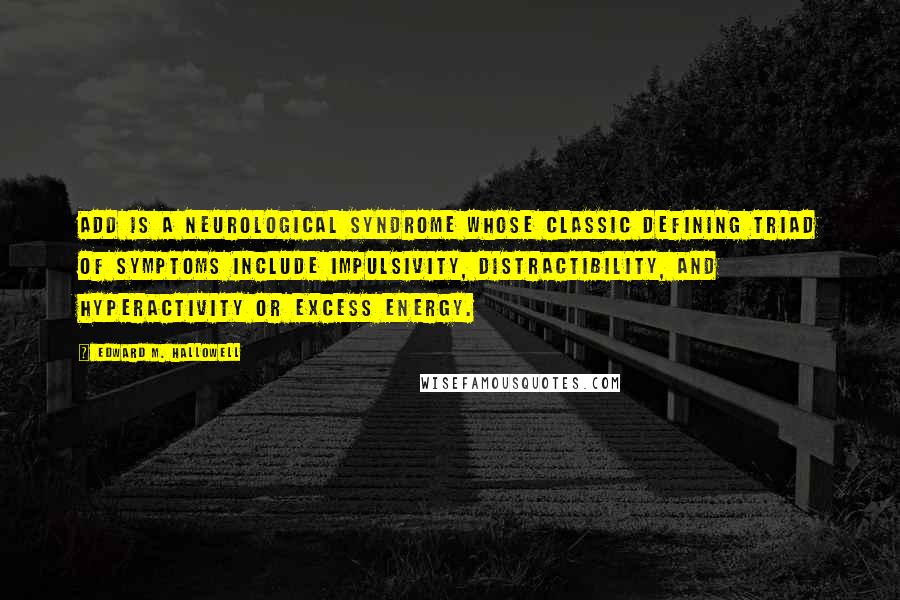 ADD is a neurological syndrome whose classic defining triad of symptoms include impulsivity, distractibility, and hyperactivity or excess energy.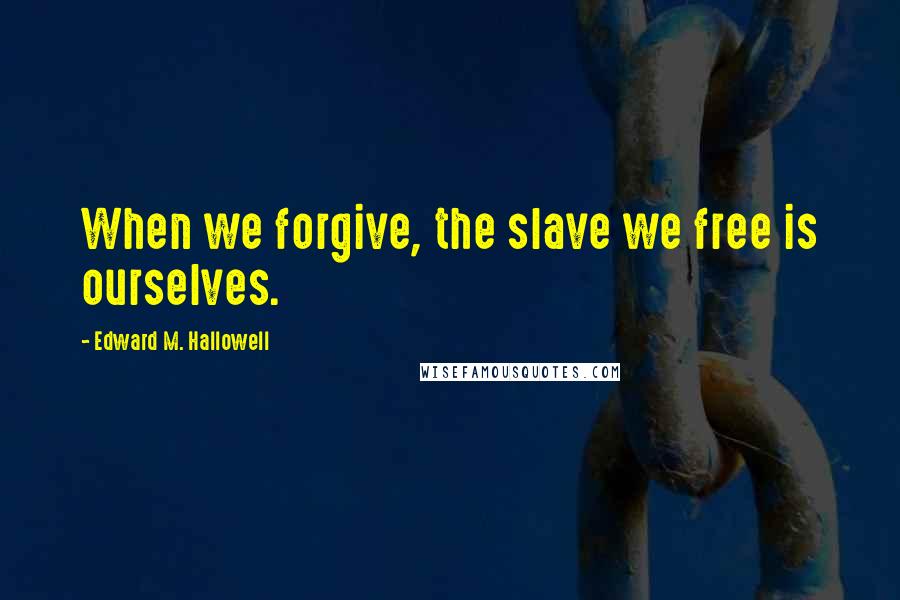 When we forgive, the slave we free is ourselves.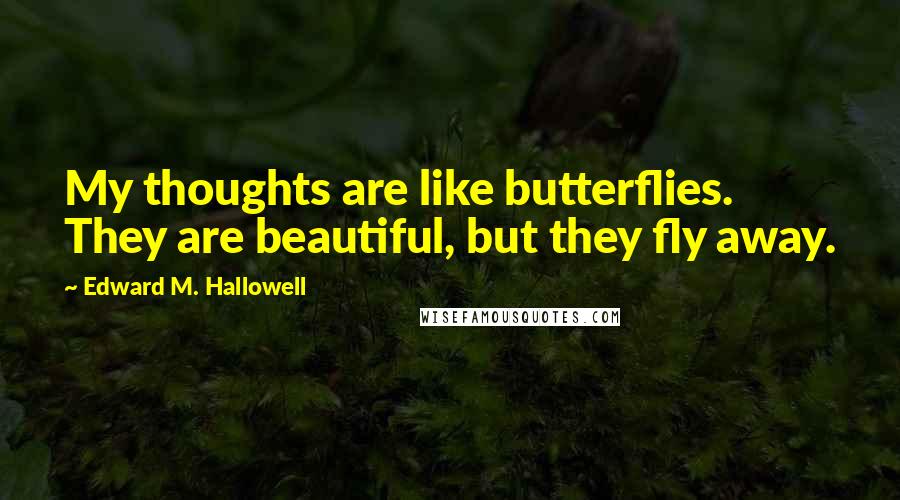 My thoughts are like butterflies. They are beautiful, but they fly away.