Donald Hamilton Quotes
Top 7 wise famous quotes and sayings by Donald Hamilton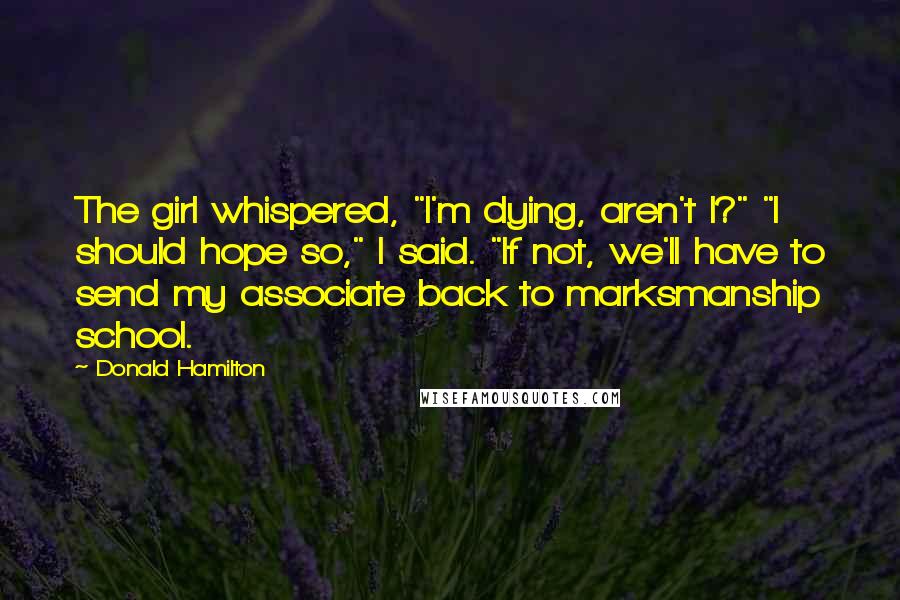 The girl whispered, "I'm dying, aren't I?" "I should hope so," I said. "If not, we'll have to send my associate back to marksmanship school.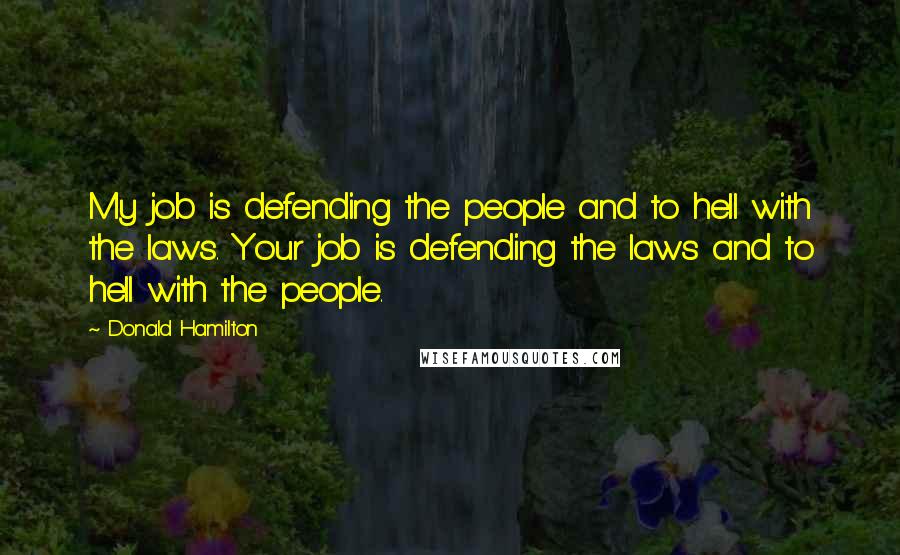 My job is defending the people and to hell with the laws. Your job is defending the laws and to hell with the people.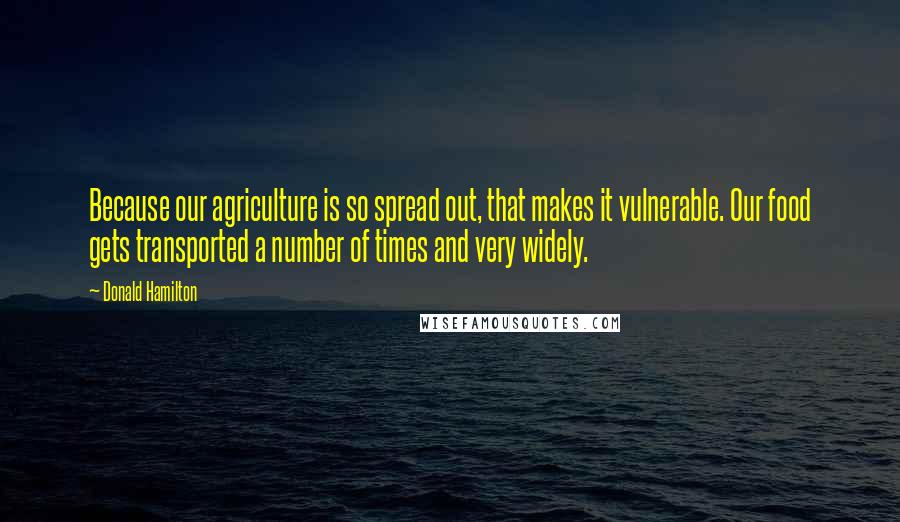 Because our agriculture is so spread out, that makes it vulnerable. Our food gets transported a number of times and very widely.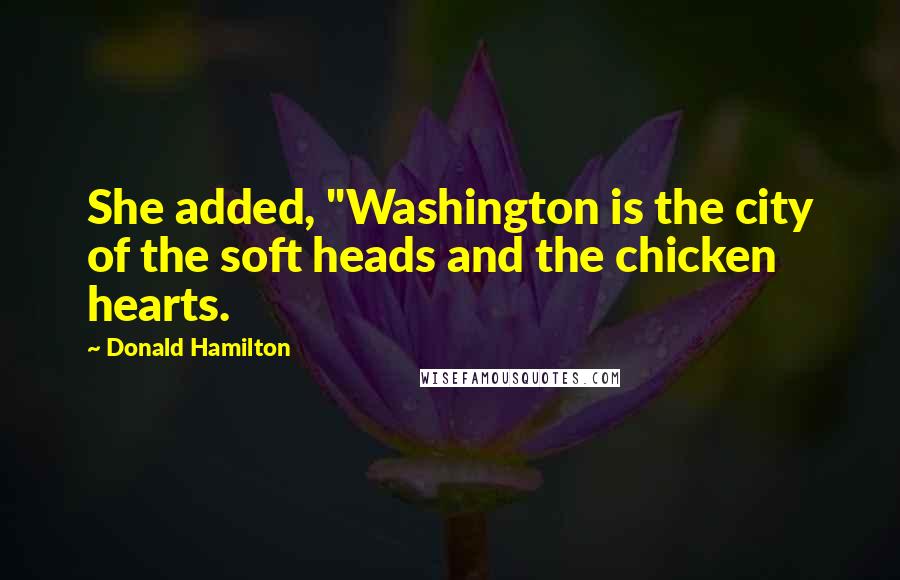 She added, "Washington is the city of the soft heads and the chicken hearts.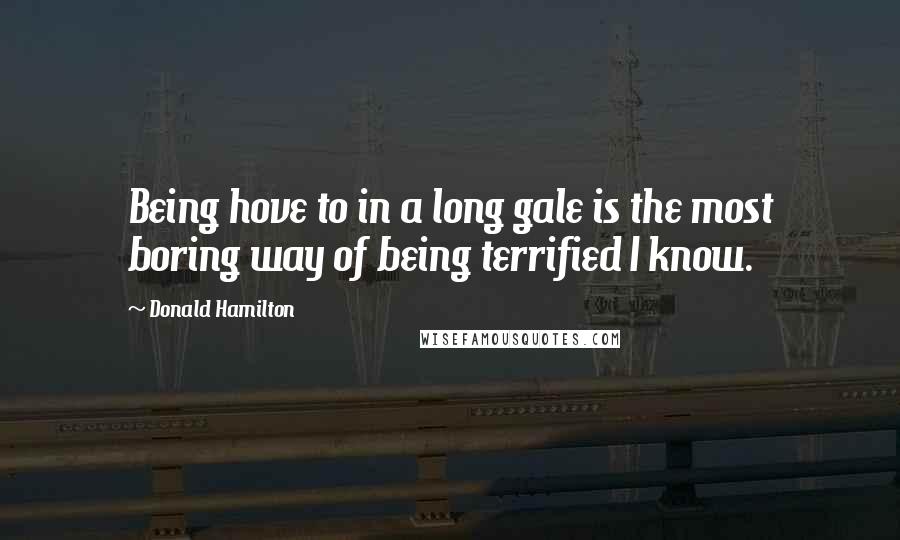 Being hove to in a long gale is the most boring way of being terrified I know.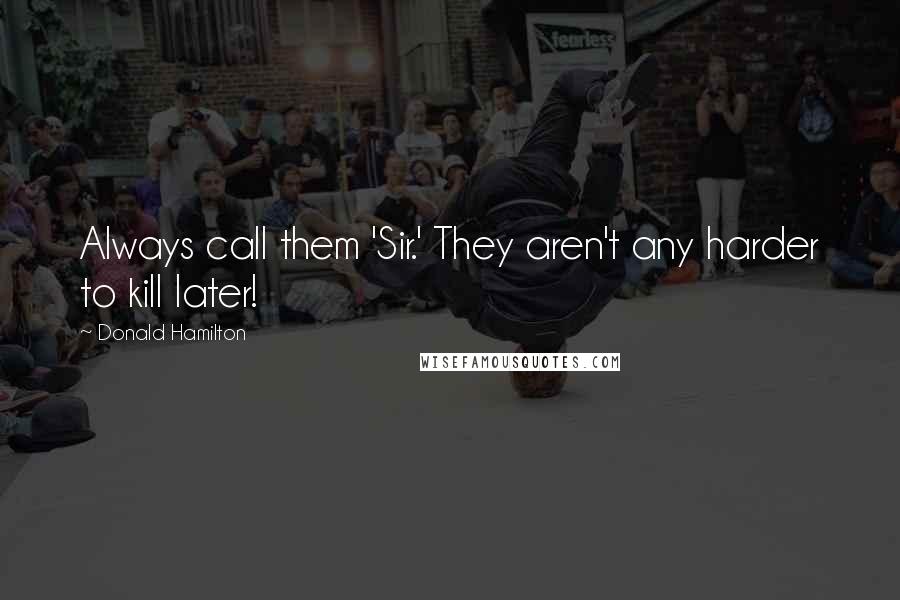 Always call them 'Sir.' They aren't any harder to kill later!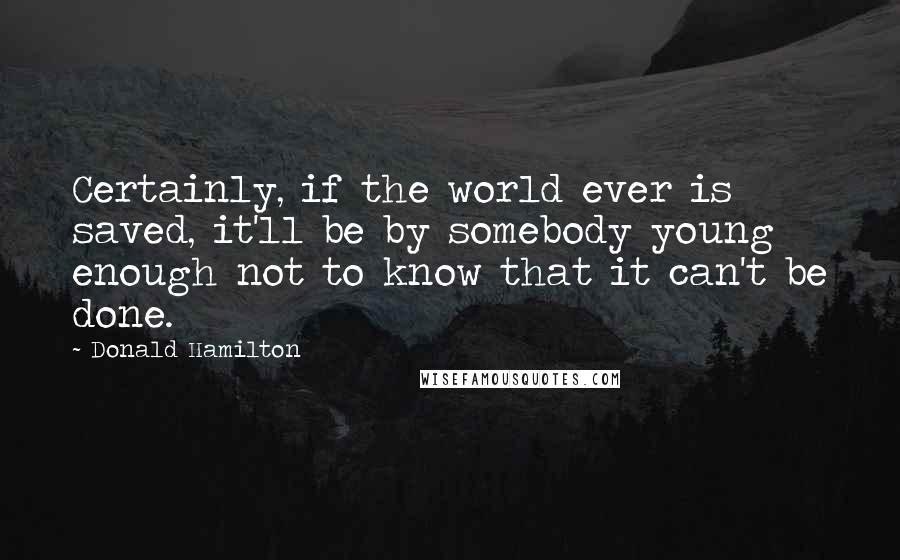 Certainly, if the world ever is saved, it'll be by somebody young enough not to know that it can't be done.