Deborah Meyler Quotes
Top 10 wise famous quotes and sayings by Deborah Meyler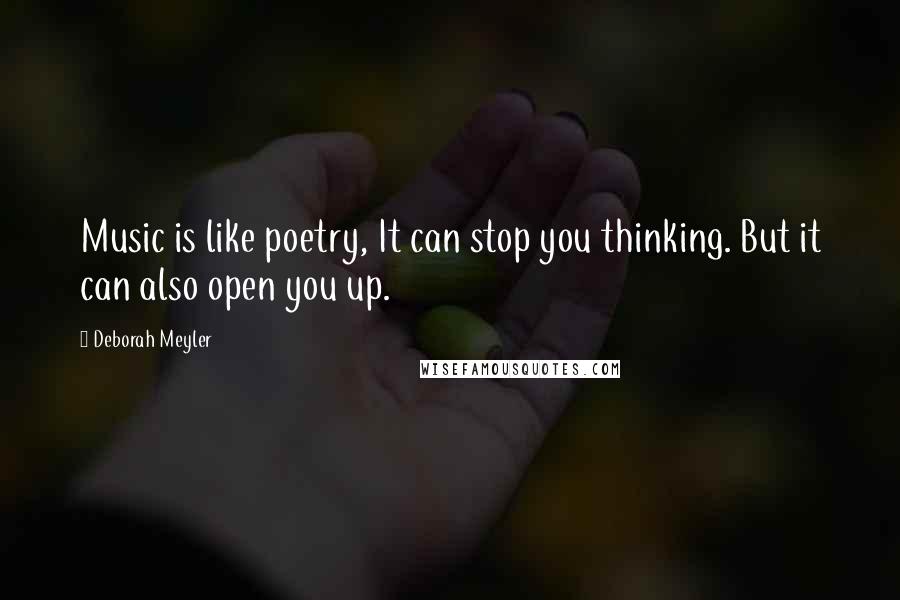 Music is like poetry, It can stop you thinking. But it can also open you up.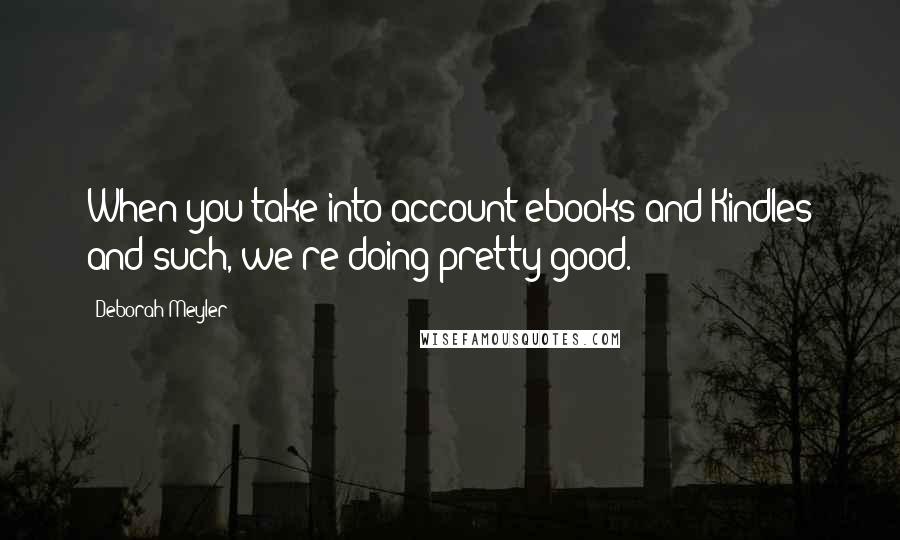 When you take into account ebooks and Kindles and such, we're doing pretty good.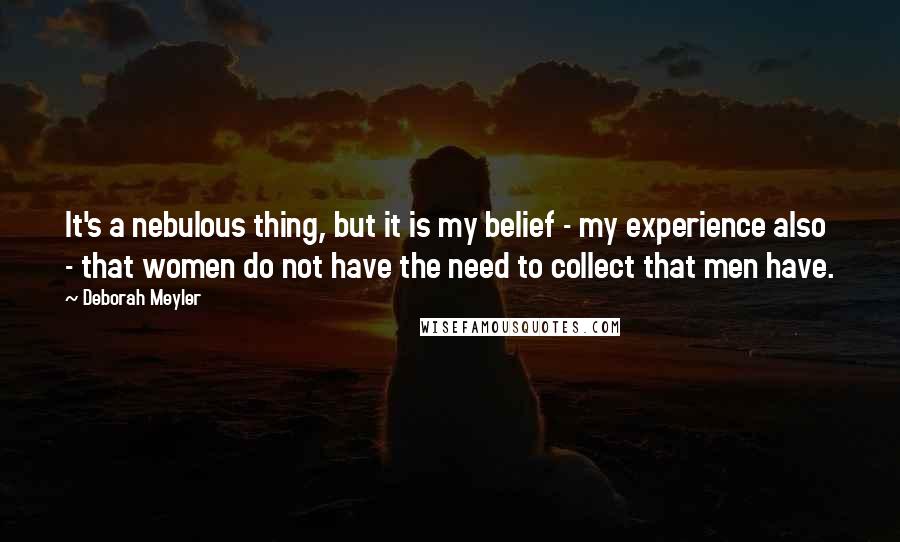 It's a nebulous thing, but it is my belief - my experience also - that women do not have the need to collect that men have.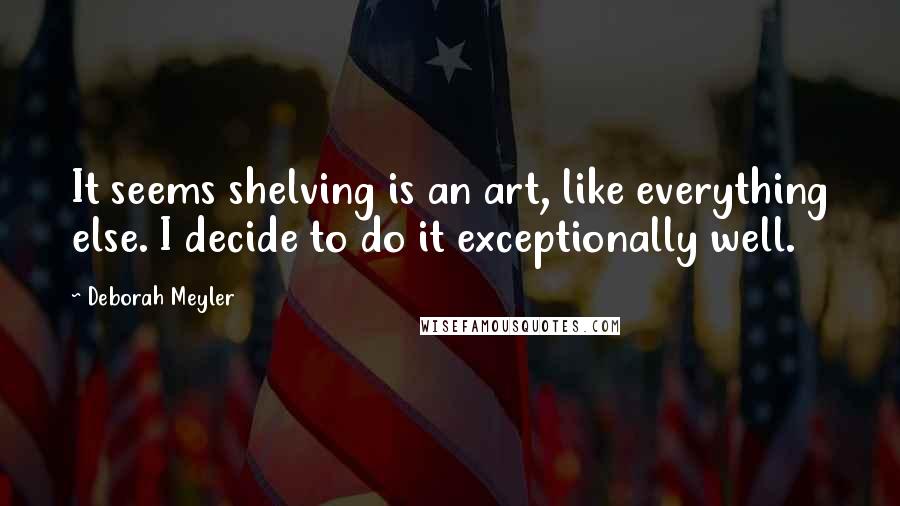 It seems shelving is an art, like everything else. I decide to do it exceptionally well.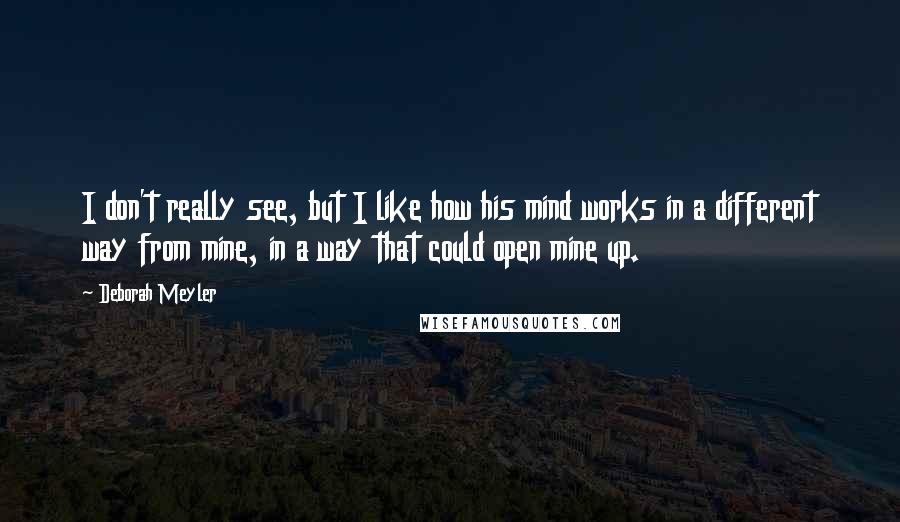 I don't really see, but I like how his mind works in a different way from mine, in a way that could open mine up.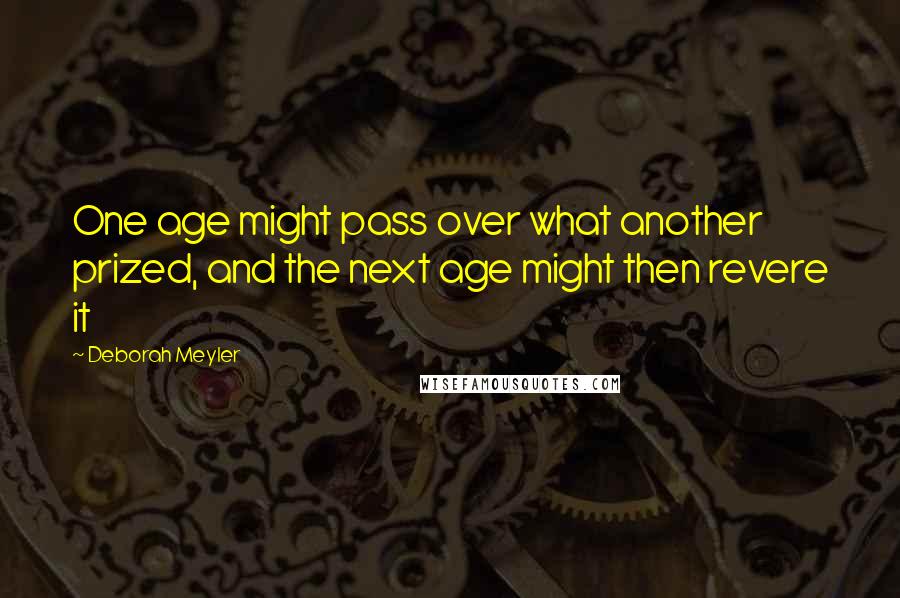 One age might pass over what another prized, and the next age might then revere it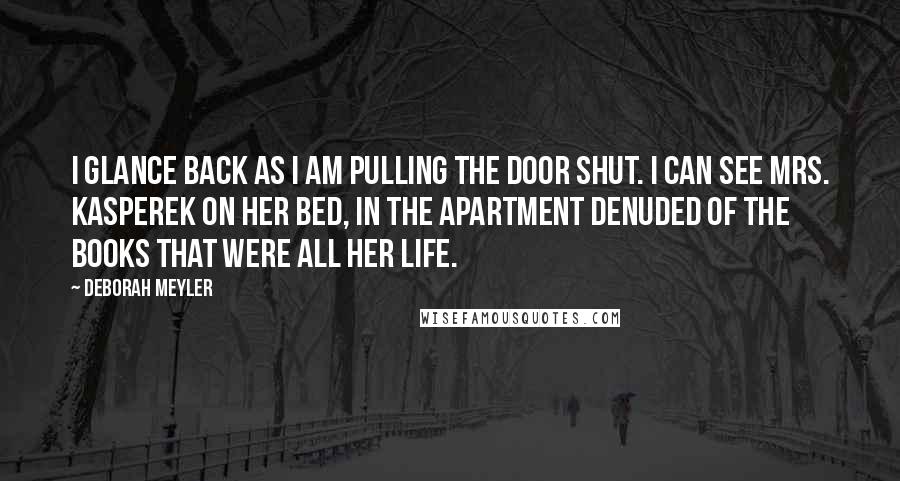 I glance back as I am pulling the door shut. I can see Mrs. Kasperek on her bed, in the apartment denuded of the books that were all her life.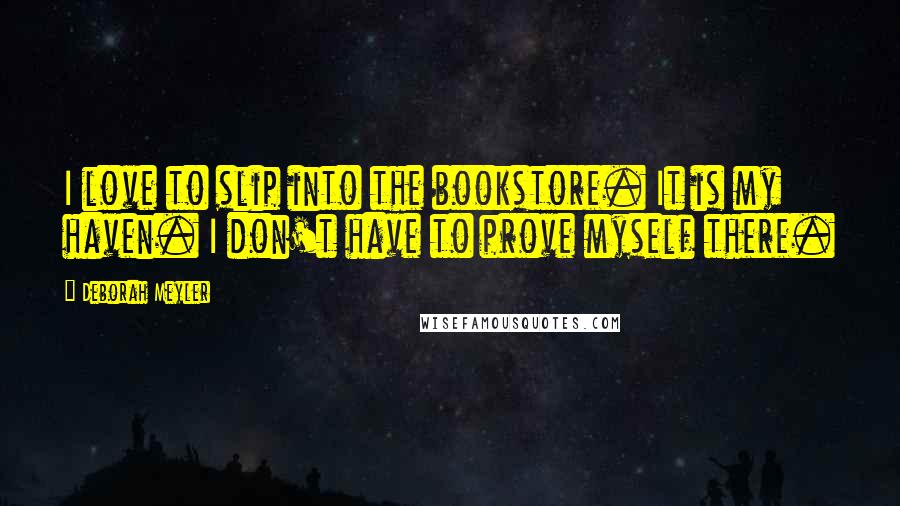 I love to slip into the bookstore. It is my haven. I don't have to prove myself there.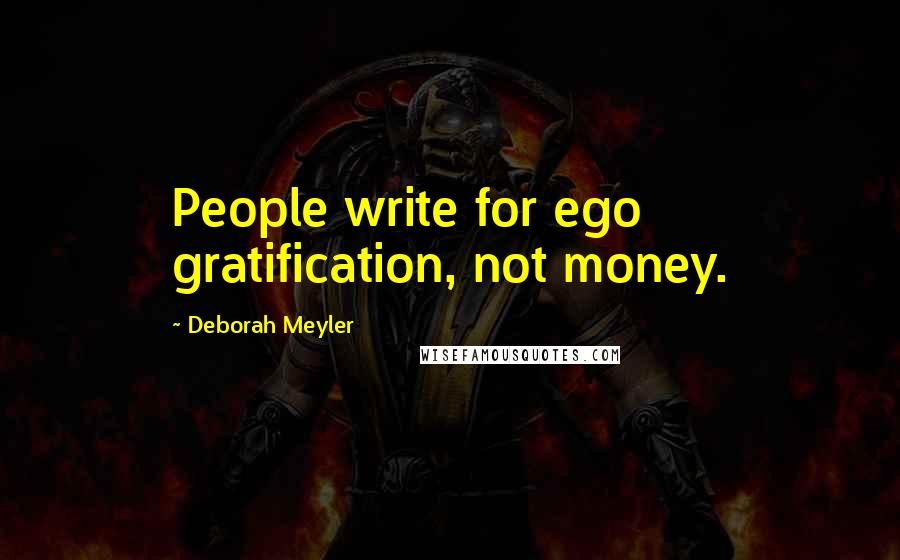 People write for ego gratification, not money.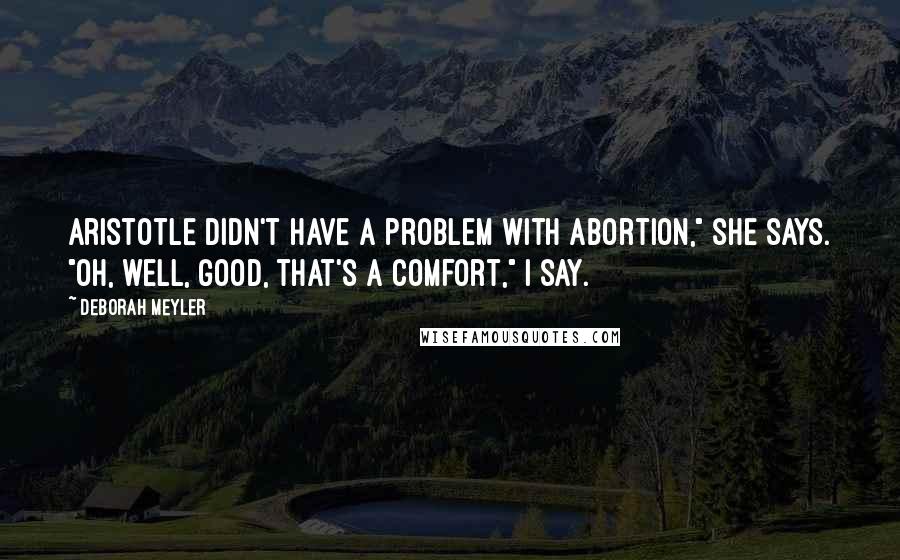 Aristotle didn't have a problem with abortion," she says.
"Oh, well, good, that's a comfort," I say.