Dante Gabriel Rossetti Quotes
Top 20 wise famous quotes and sayings by Dante Gabriel Rossetti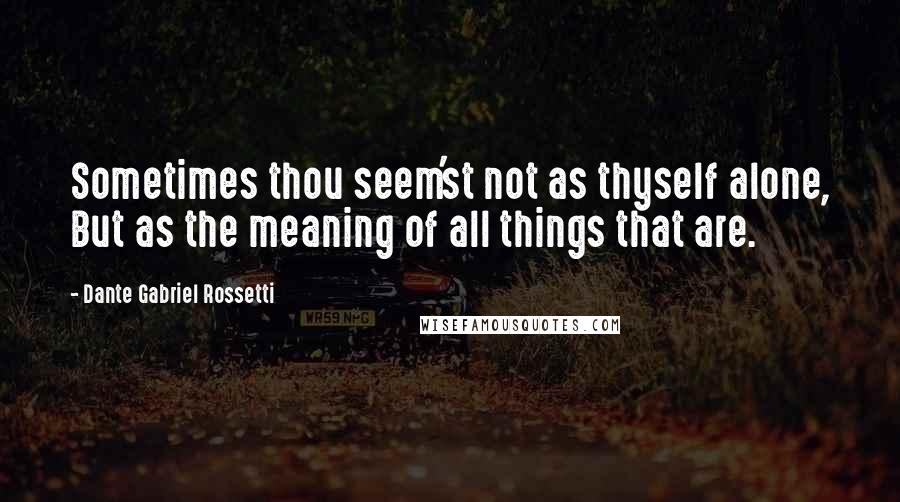 Sometimes thou seem'st not as thyself alone, But as the meaning of all things that are.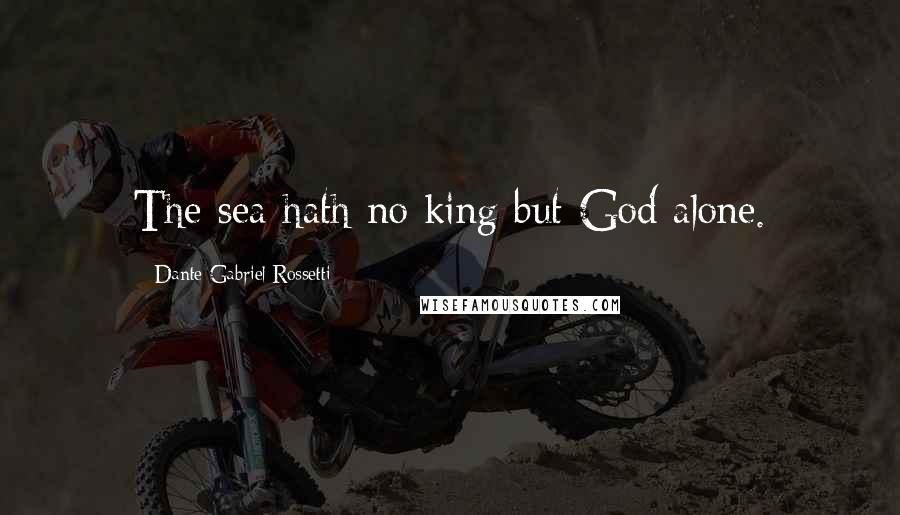 The sea hath no king but God alone.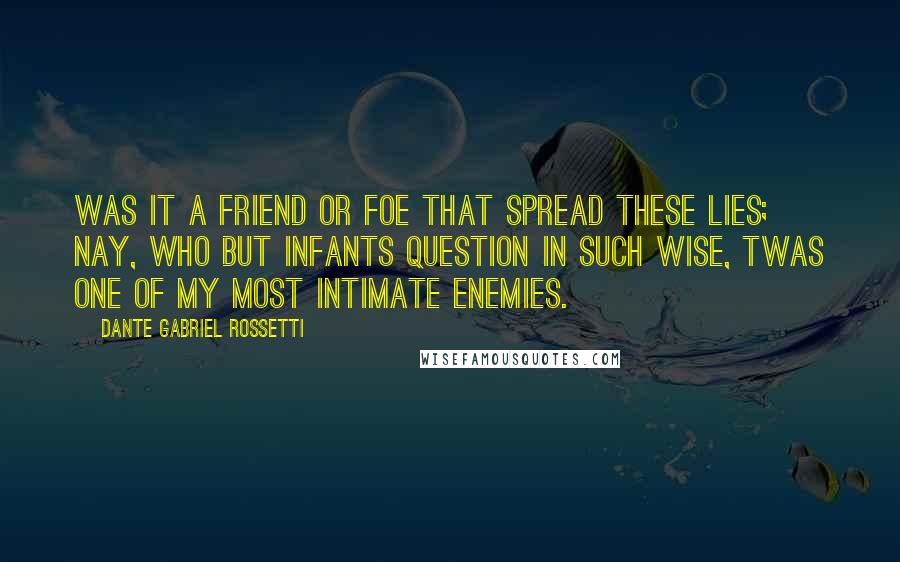 Was it a friend or foe that spread these lies; Nay, who but infants question in such wise, twas one of my most intimate enemies.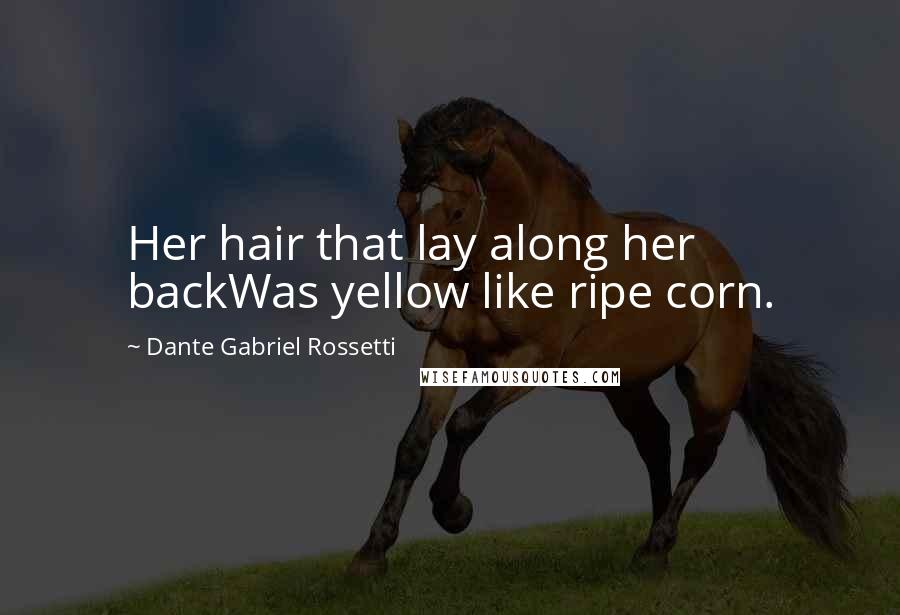 Her hair that lay along her back
Was yellow like ripe corn.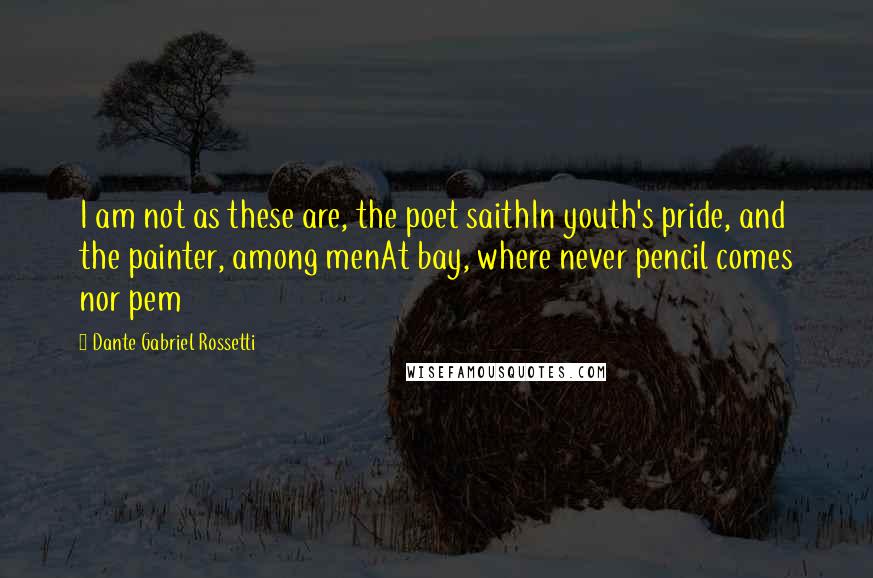 I am not as these are, the poet saithIn youth's pride, and the painter, among menAt bay, where never pencil comes nor pem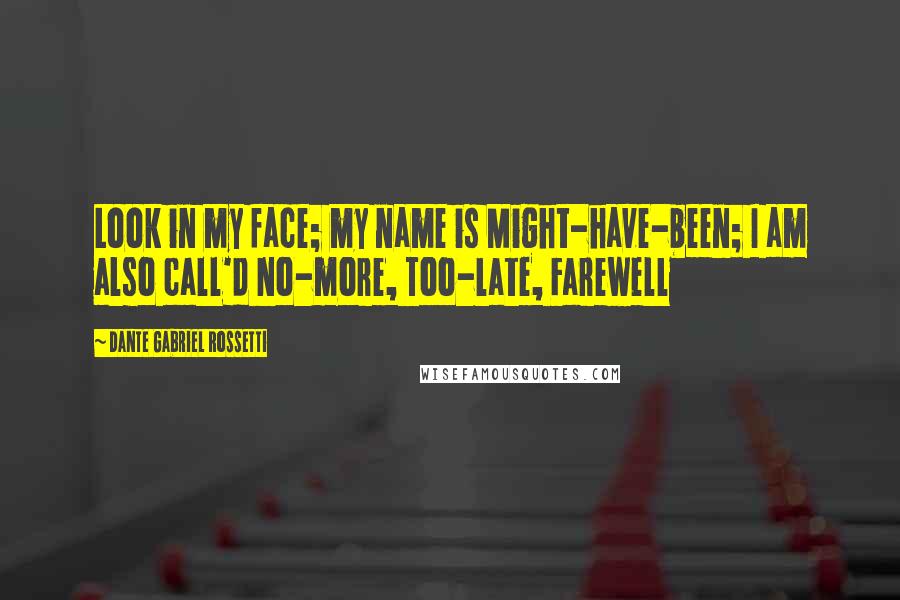 Look in my face; my name is Might-have-been;
I am also call'd No-more, Too-late, Farewell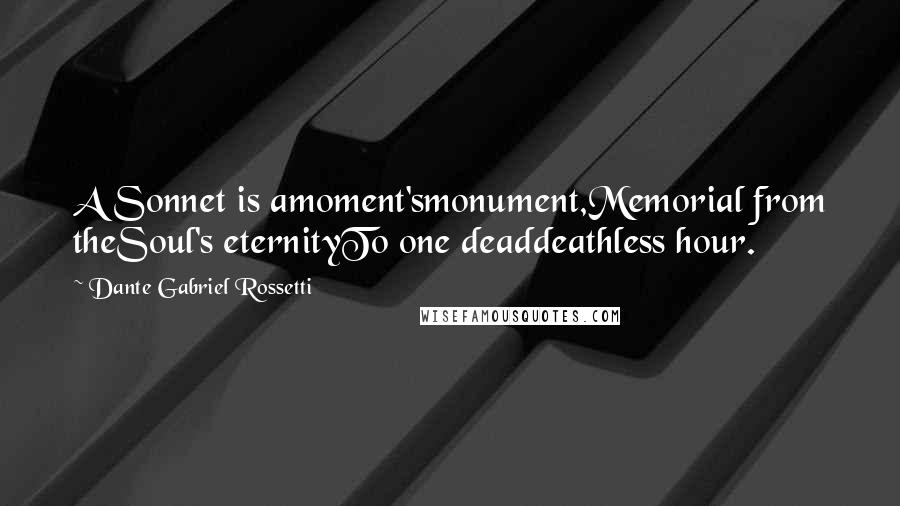 A Sonnet is a
moment's
monument,
Memorial from the
Soul's eternity
To one dead
deathless hour.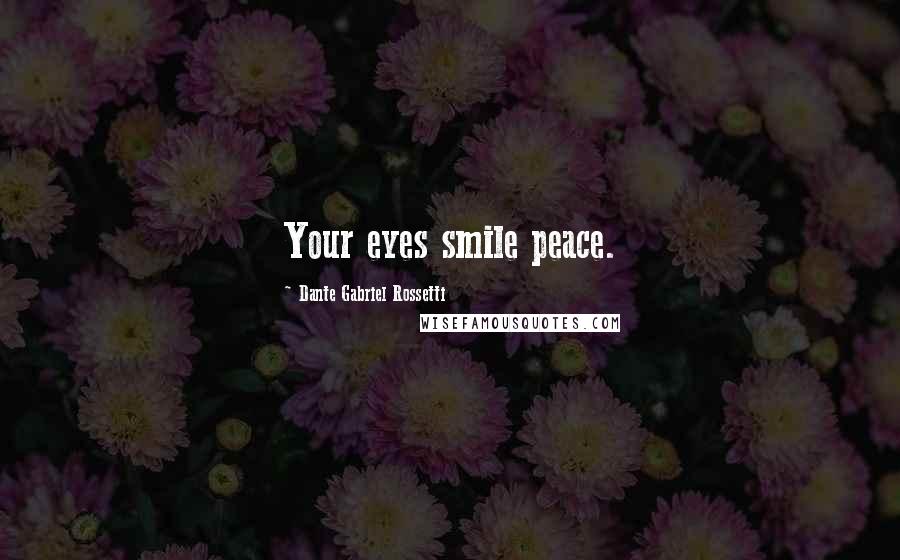 Your eyes smile peace.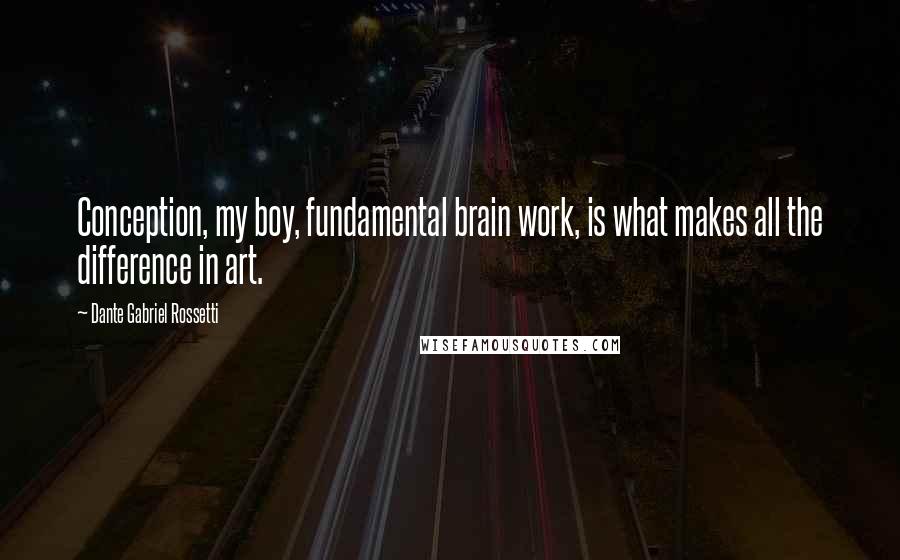 Conception, my boy, fundamental brain work, is what makes all the difference in art.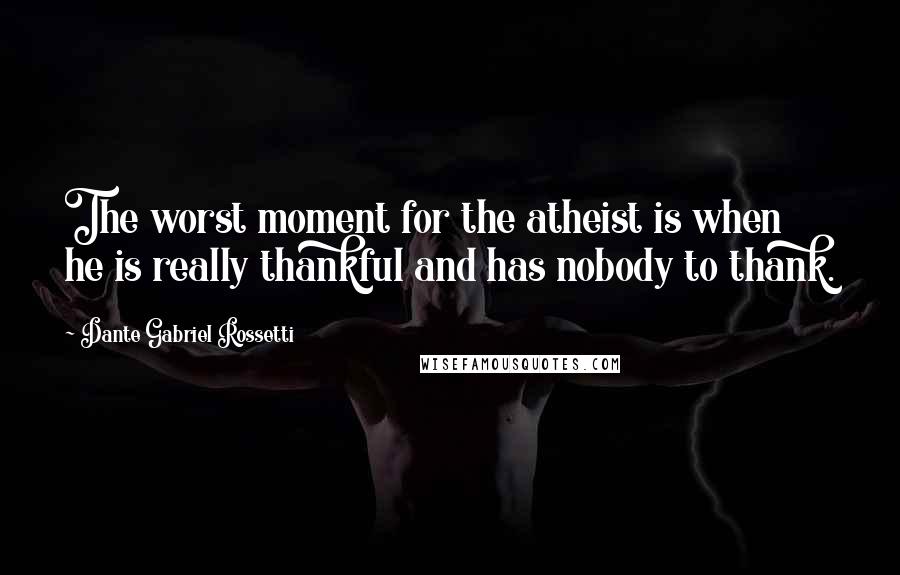 The worst moment for the atheist is when he is really thankful and has nobody to thank.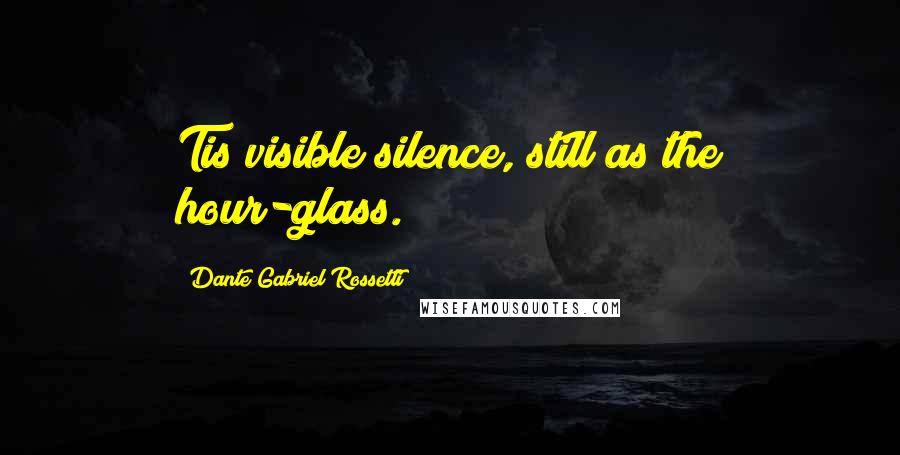 Tis visible silence, still as the hour-glass.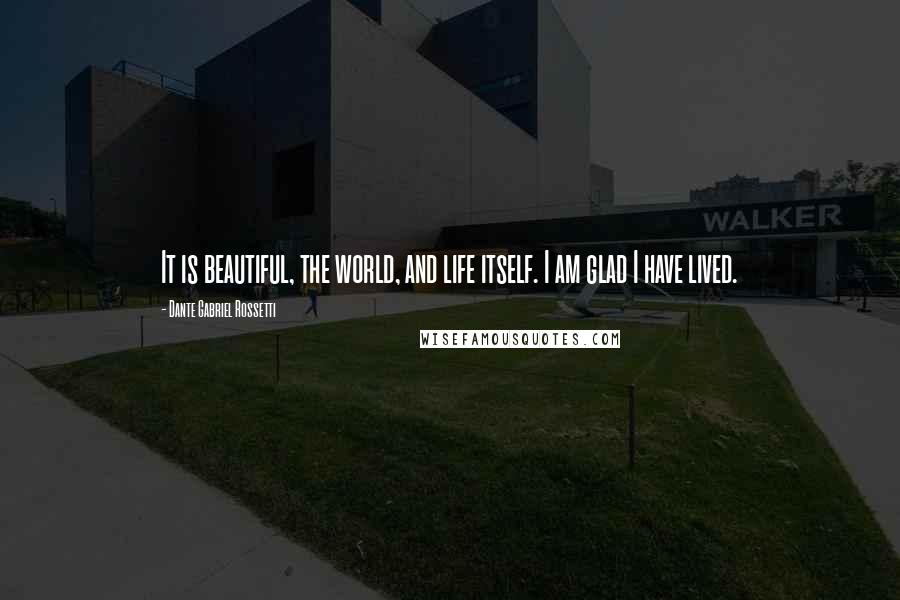 It is beautiful, the world, and life itself. I am glad I have lived.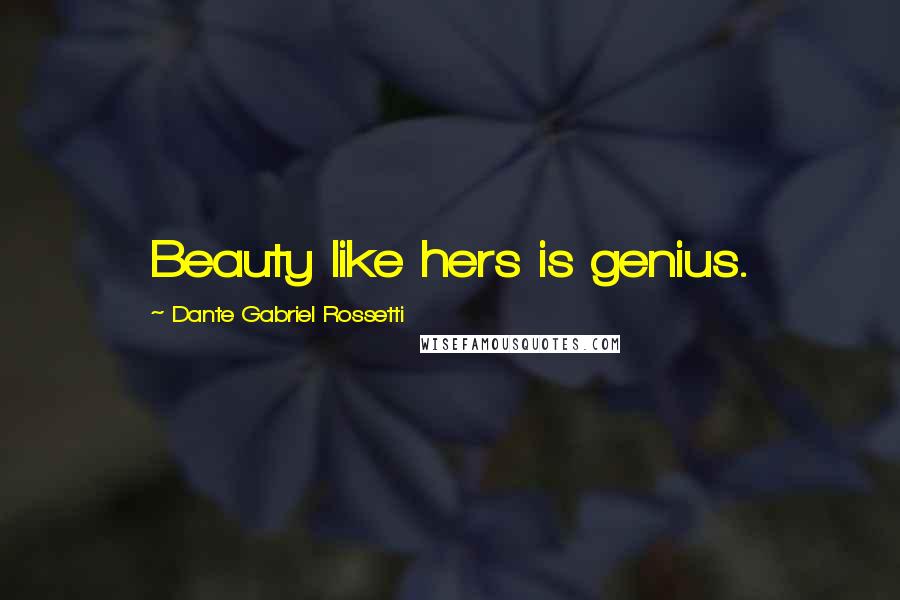 Beauty like hers is genius.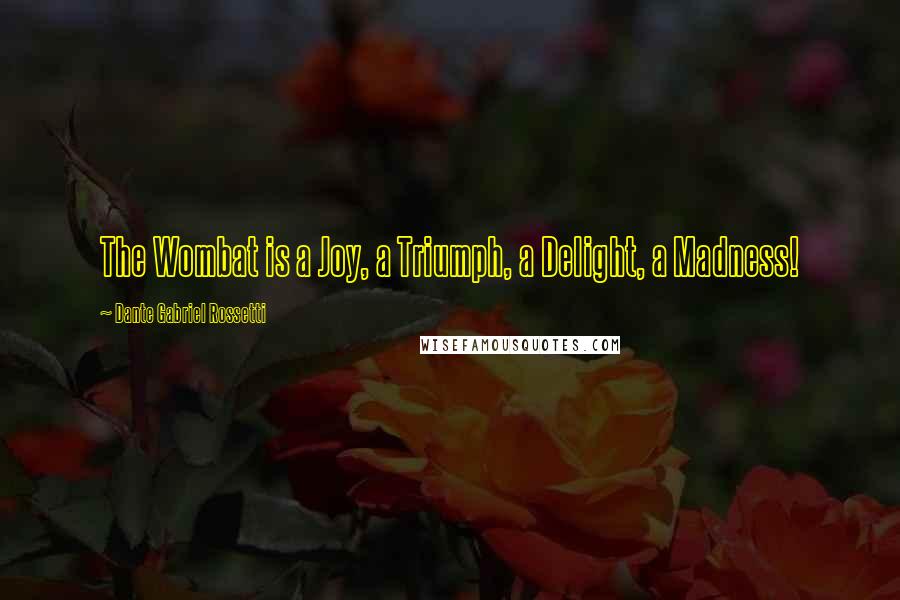 The Wombat is a Joy, a Triumph, a Delight, a Madness!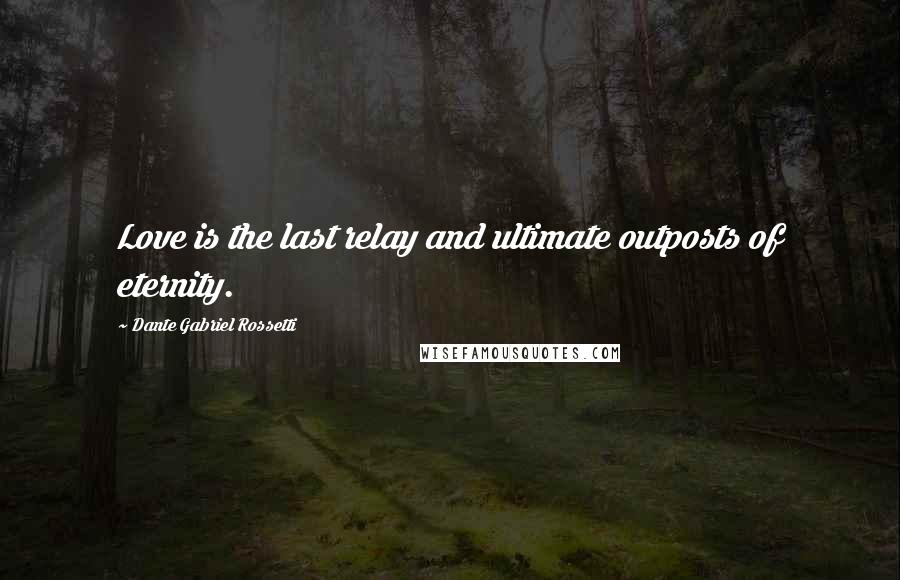 Love is the last relay and ultimate outposts of eternity.
Places that are empty of you are empty of life.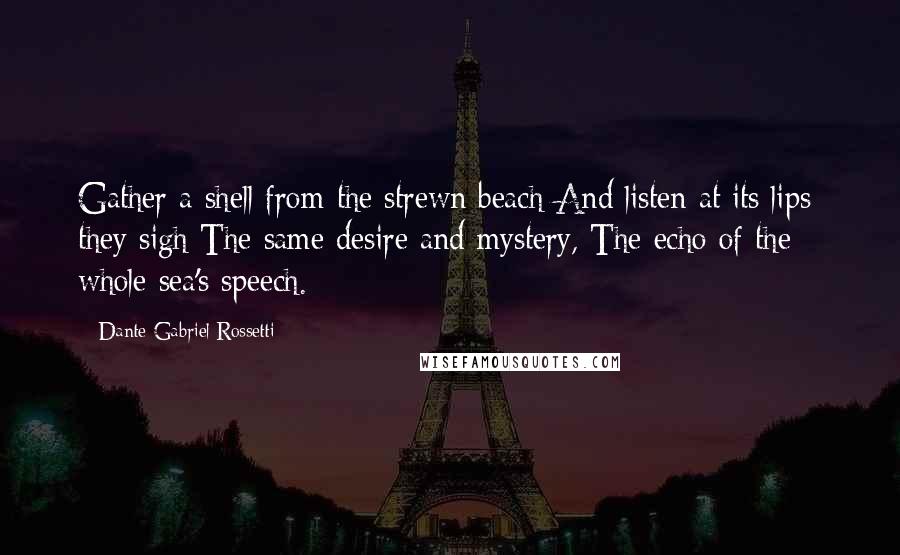 Gather a shell from the strewn beach And listen at its lips: they sigh The same desire and mystery, The echo of the whole sea's speech.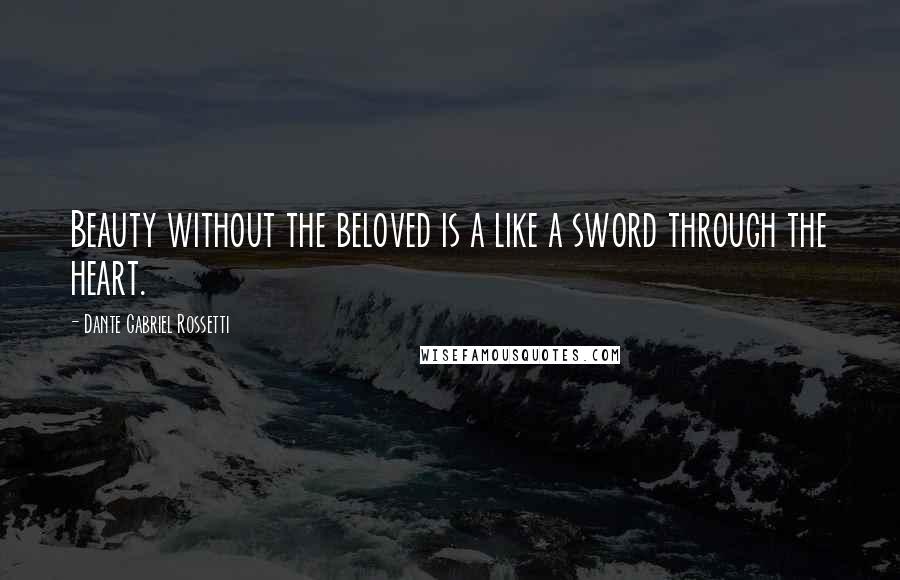 Beauty without the beloved is a like a sword through the heart.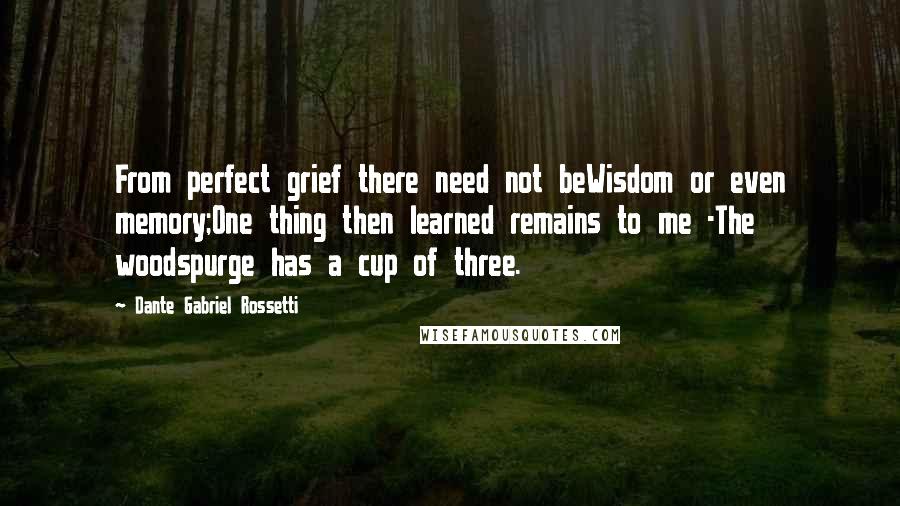 From perfect grief there need not beWisdom or even memory;One thing then learned remains to me -The woodspurge has a cup of three.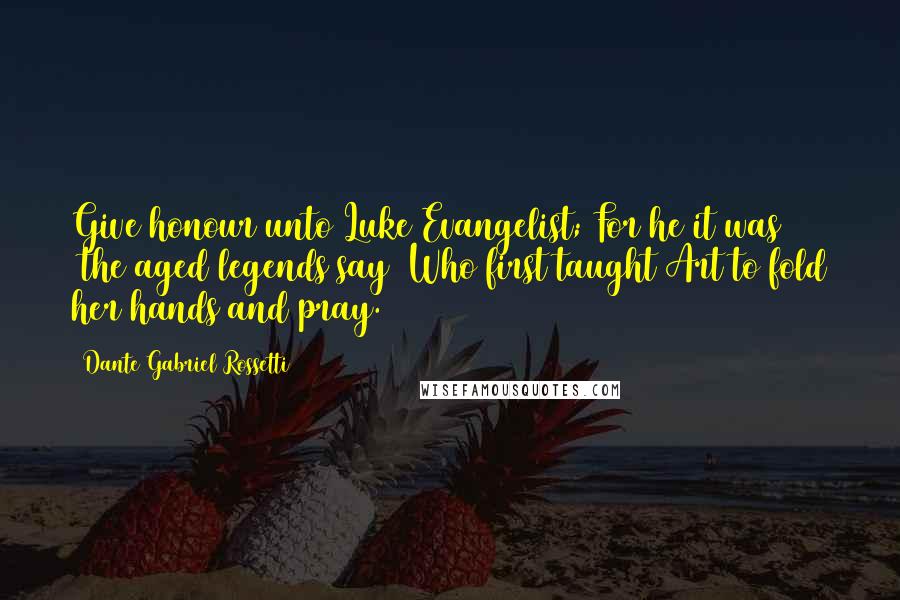 Give honour unto Luke Evangelist; For he it was (the aged legends say) Who first taught Art to fold her hands and pray.