Experience Travel Quotes
Collection of top 47 famous quotes about Experience Travel
The thing I love about being an actor is the ability to travel and experience new cultures.
—
Paul Wesley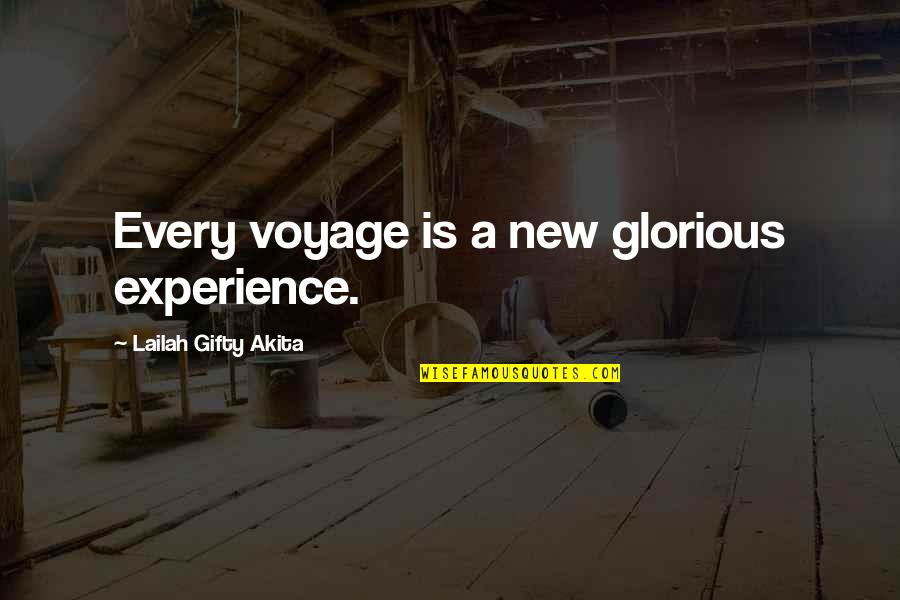 Every voyage is a new glorious experience.
—
Lailah Gifty Akita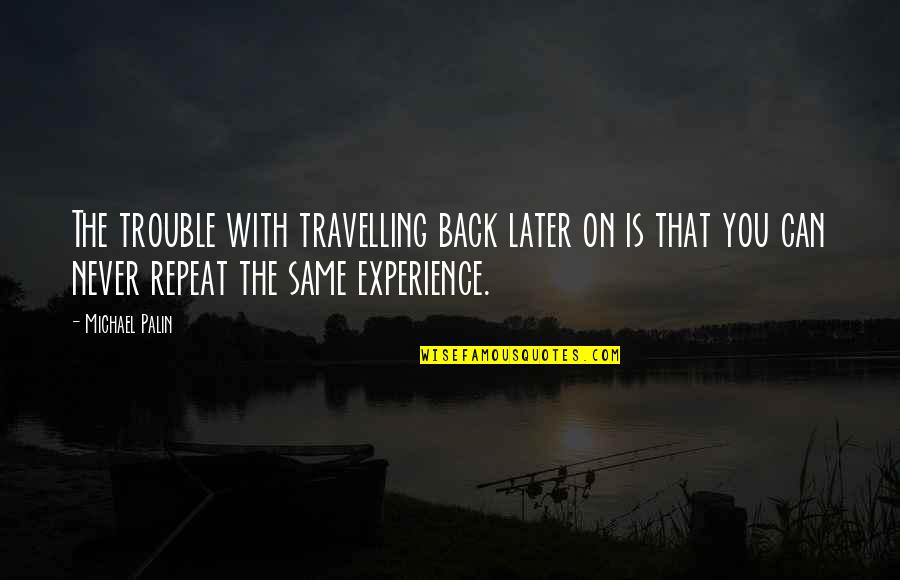 The trouble with travelling back later on is that you can never repeat the same experience.
—
Michael Palin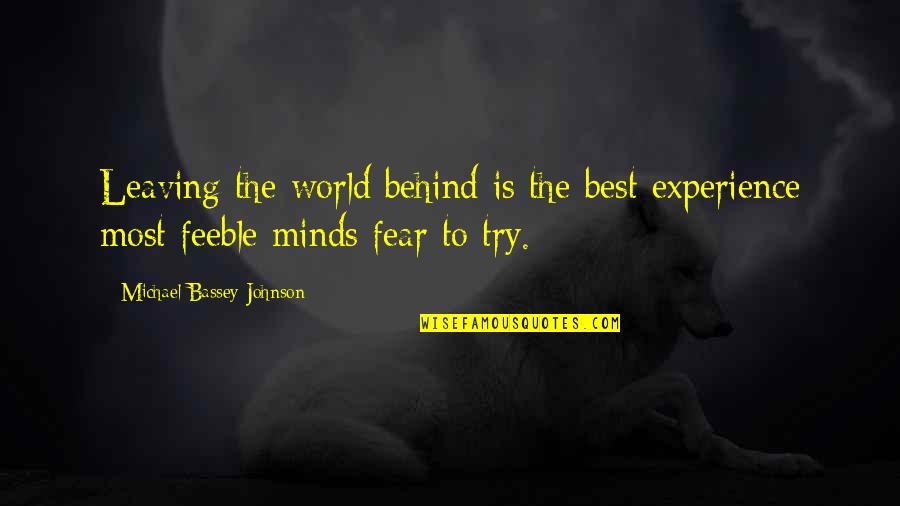 Leaving the world behind is the best experience most feeble minds fear to try.
—
Michael Bassey Johnson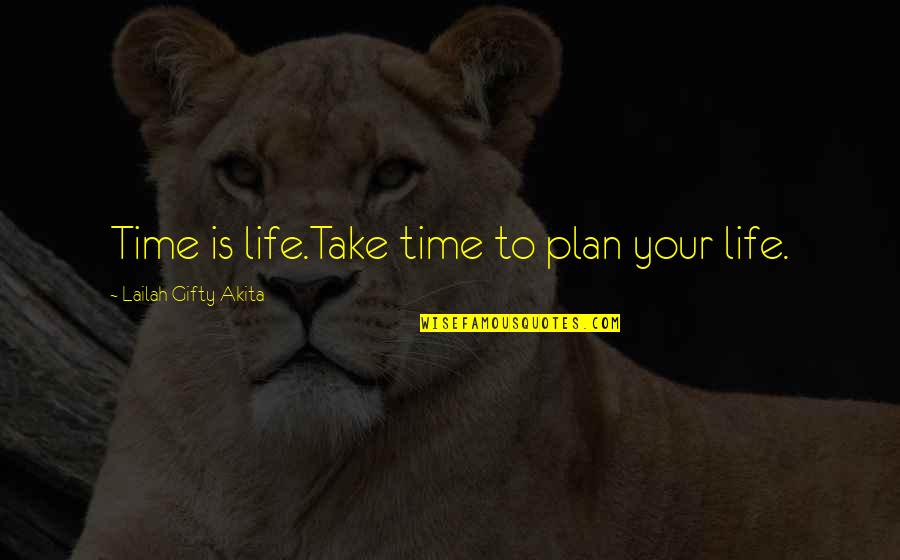 Time is life.Take time to plan your life.
—
Lailah Gifty Akita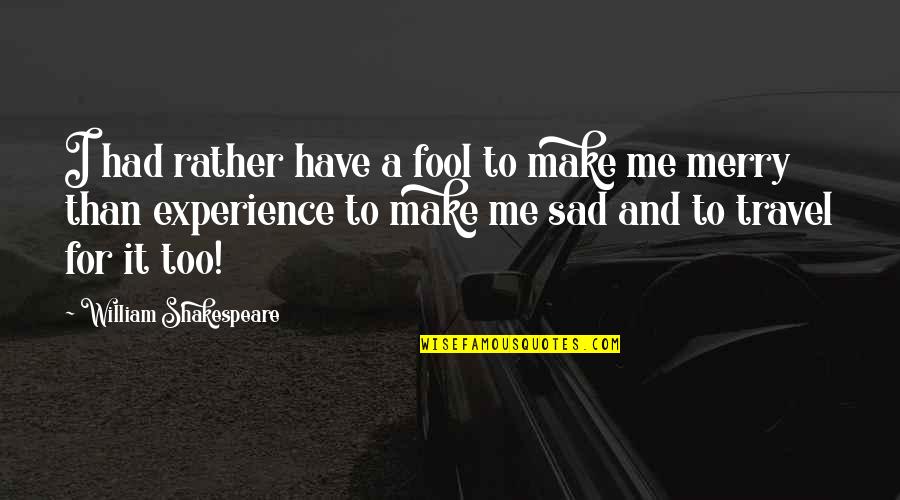 I had rather have a fool to make me merry than experience to make me sad and to travel for it too!
—
William Shakespeare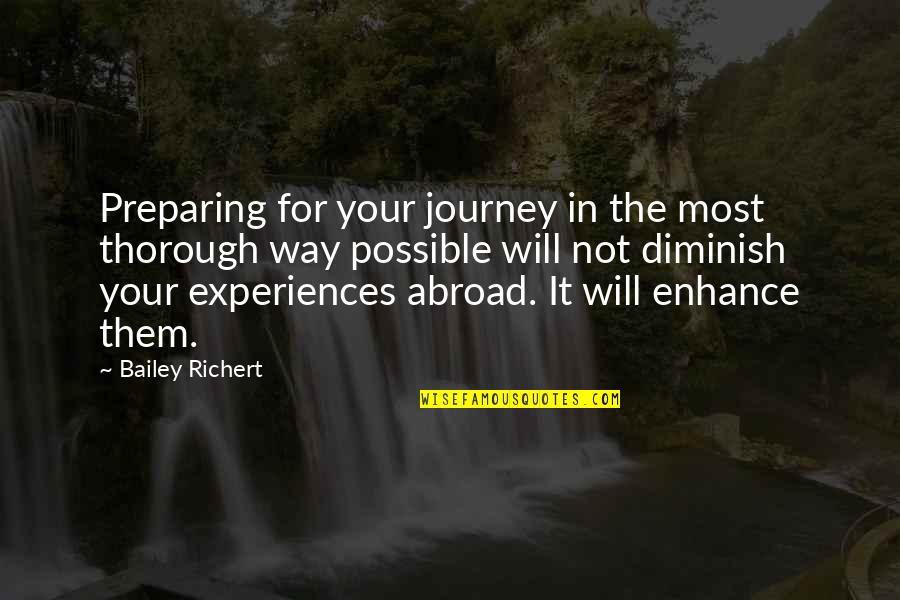 Preparing for your journey in the most thorough way possible will not diminish your experiences abroad. It will enhance them.
—
Bailey Richert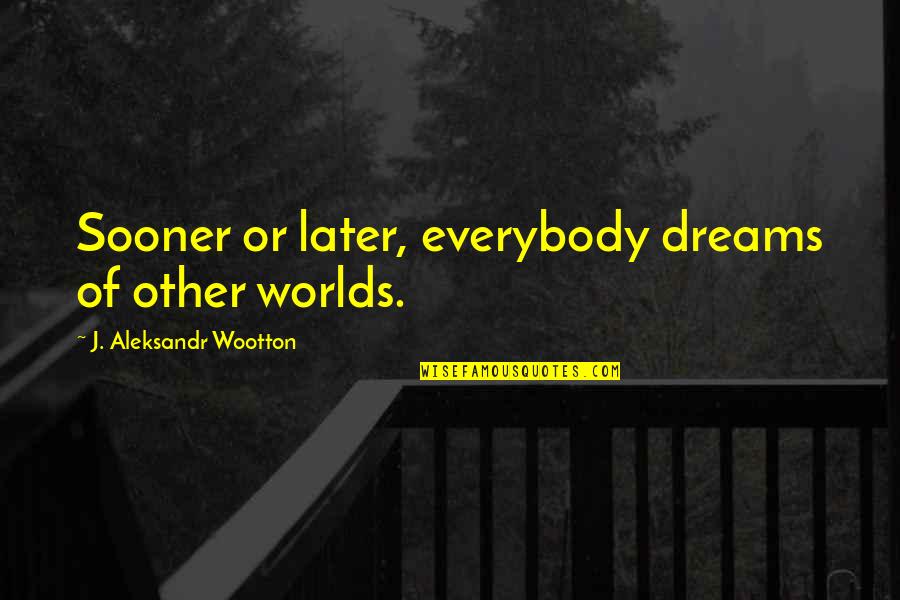 Sooner or later, everybody dreams of other worlds.
—
J. Aleksandr Wootton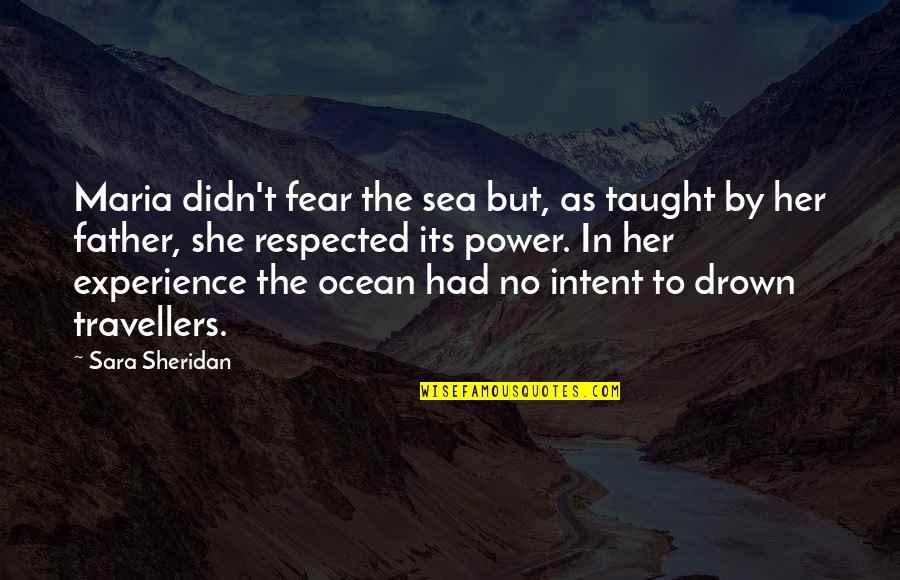 Maria didn't fear the sea but, as taught by her father, she respected its power. In her experience the ocean had no intent to drown travellers.
—
Sara Sheridan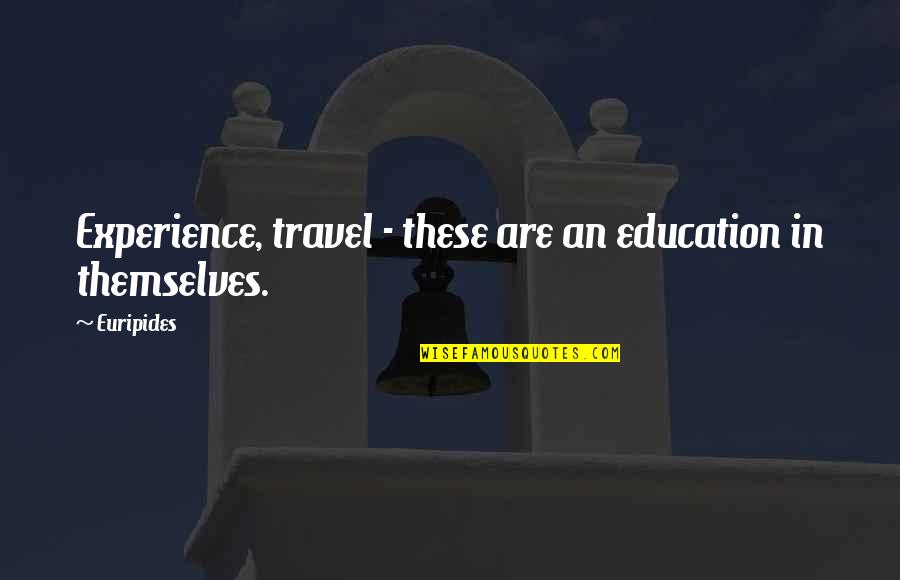 Experience, travel - these are an education in themselves.
—
Euripides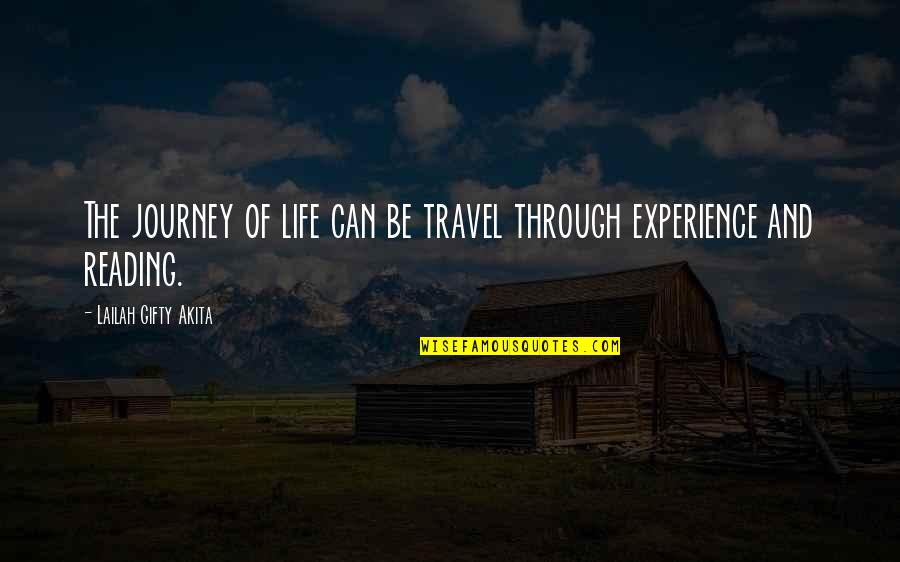 The journey of life can be travel through experience and reading.
—
Lailah Gifty Akita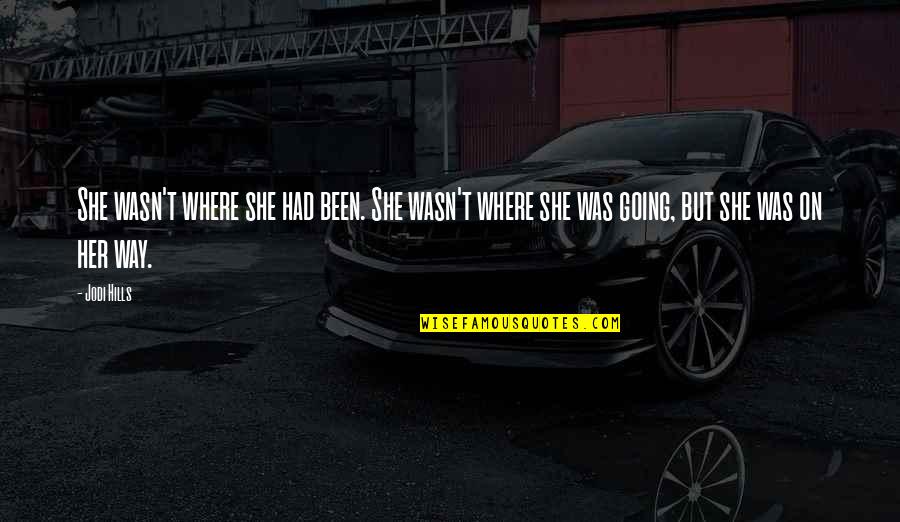 She wasn't where she had been. She wasn't where she was going, but she was on her way.
—
Jodi Hills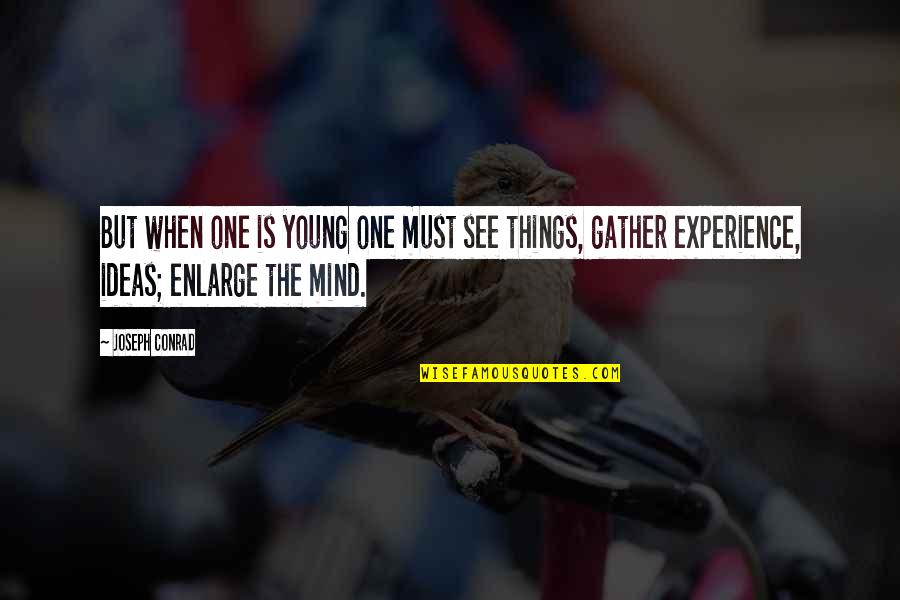 But when one is young one must see things, gather experience, ideas; enlarge the mind.
—
Joseph Conrad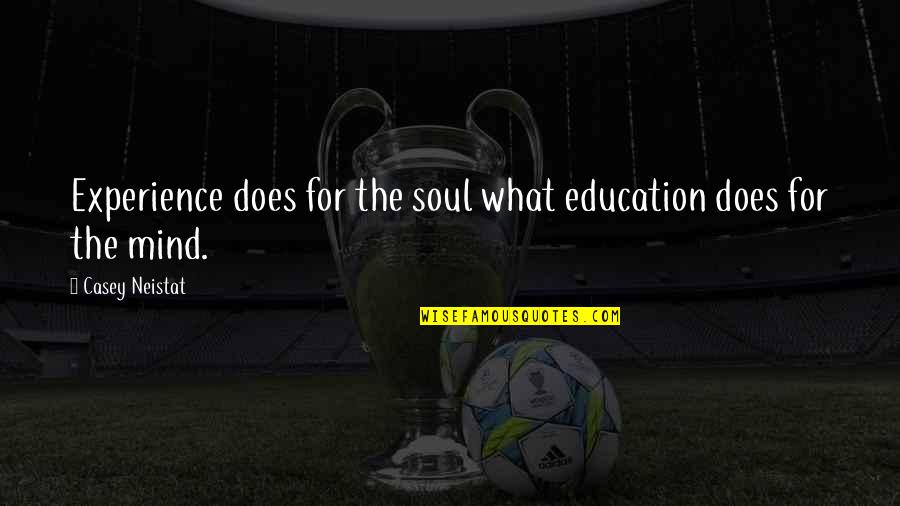 Experience does for the soul what education does for the mind. —
Casey Neistat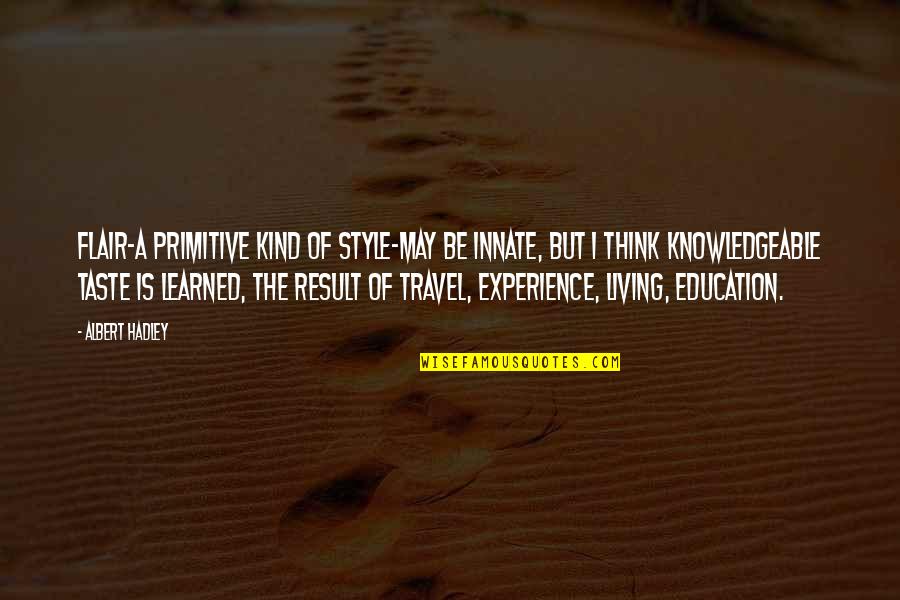 Flair-a primitive kind of style-may be innate, but I think knowledgeable taste is learned, the result of travel, experience, living, education. —
Albert Hadley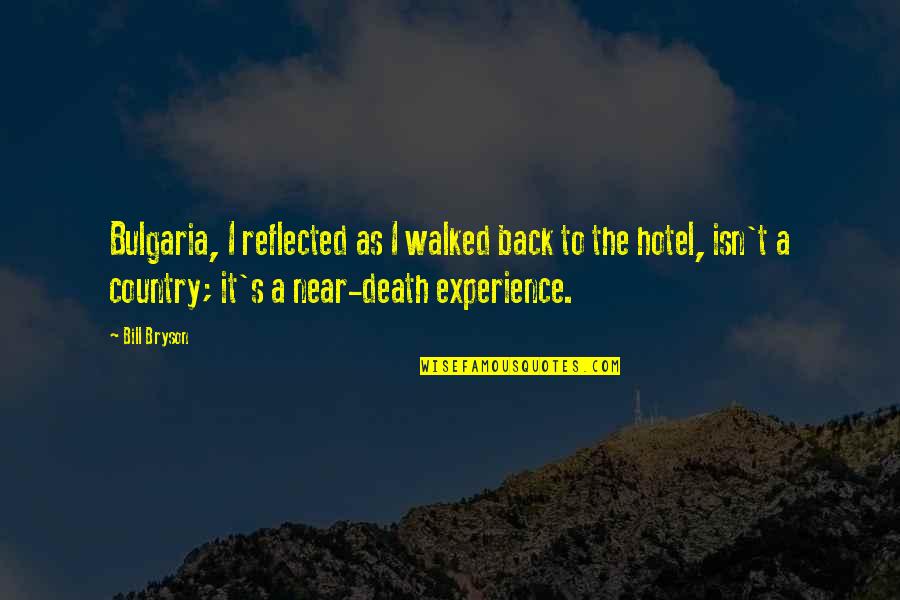 Bulgaria, I reflected as I walked back to the hotel, isn't a country; it's a near-death experience. —
Bill Bryson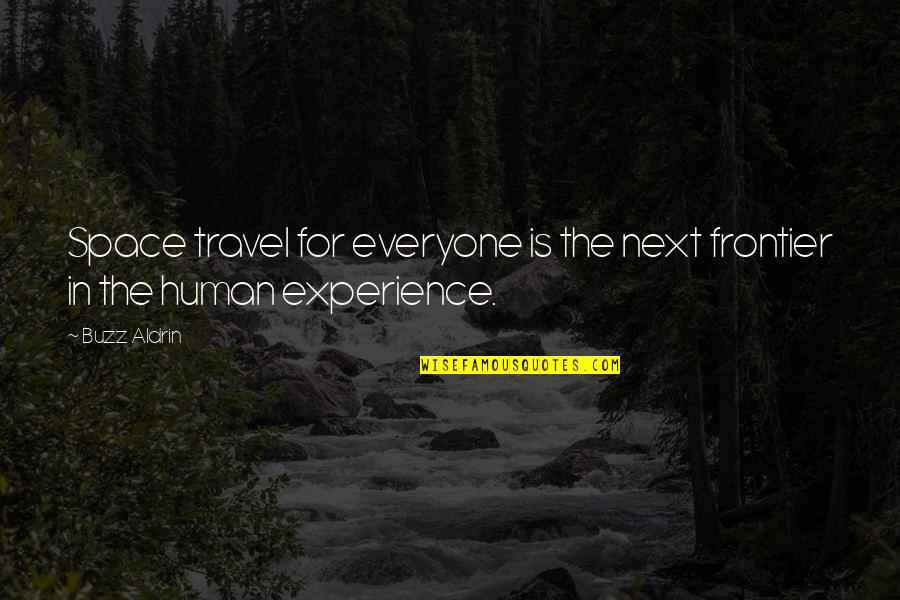 Space travel for everyone is the next frontier in the human experience. —
Buzz Aldrin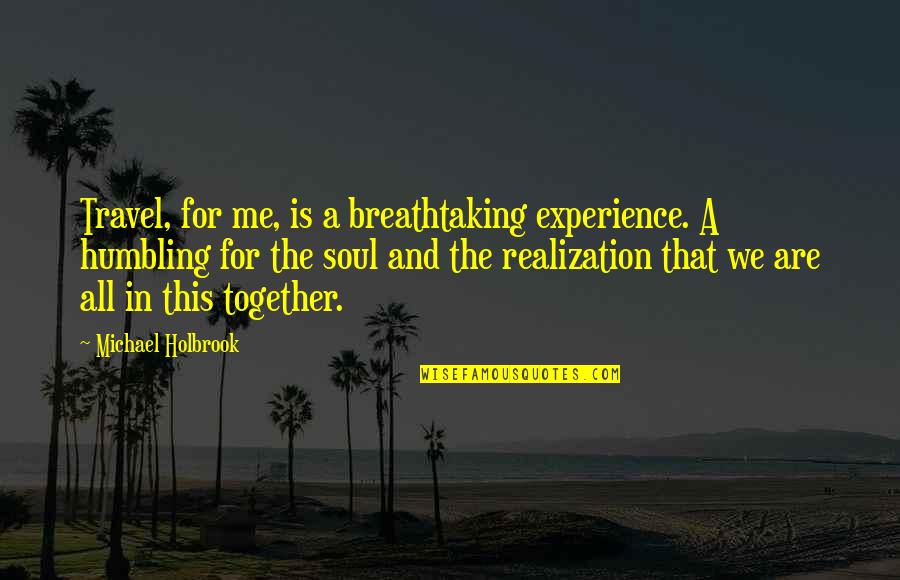 Travel, for me, is a breathtaking experience. A humbling for the soul and the realization that we are all in this together. —
Michael Holbrook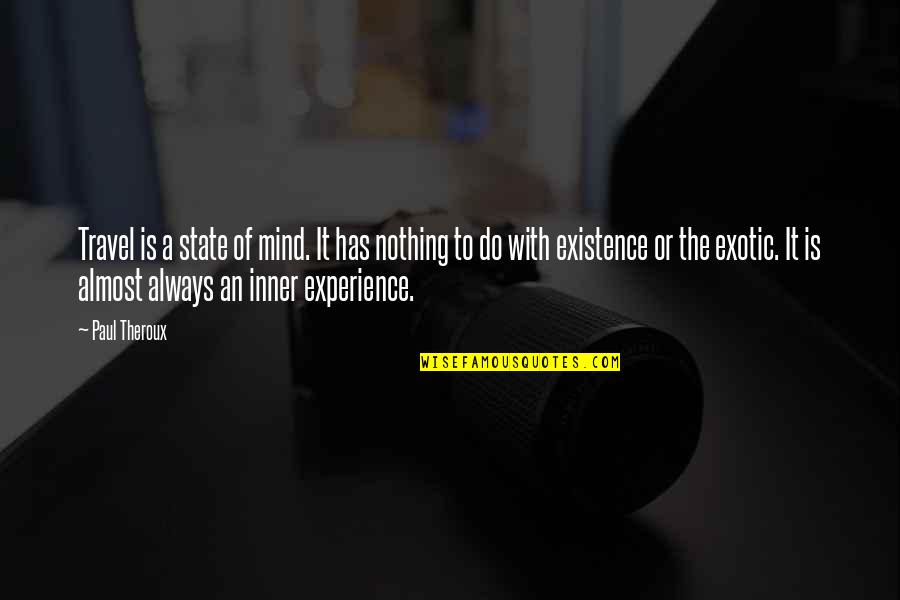 Travel is a state of mind. It has nothing to do with existence or the exotic. It is almost always an inner experience. —
Paul Theroux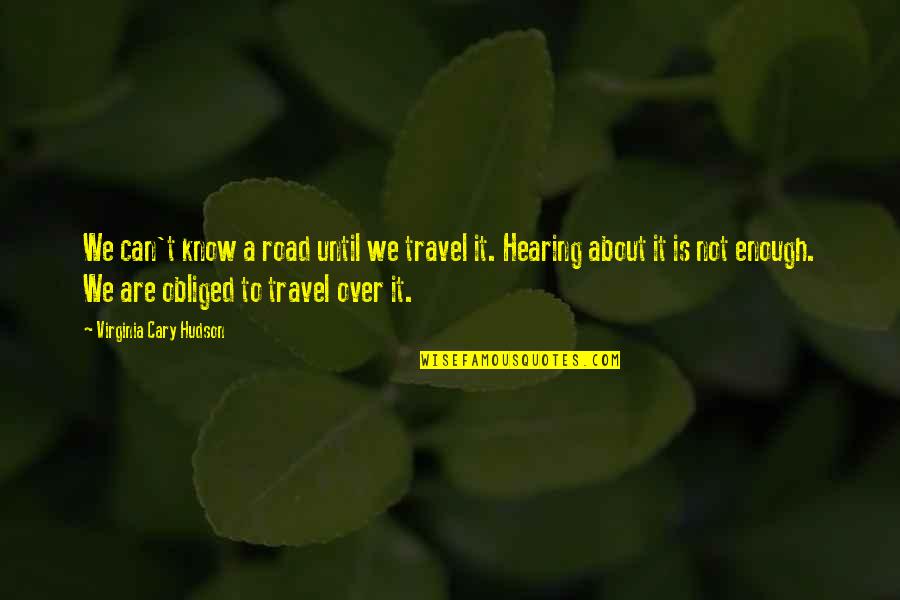 We can't know a road until we travel it. Hearing about it is not enough. We are obliged to travel over it. —
Virginia Cary Hudson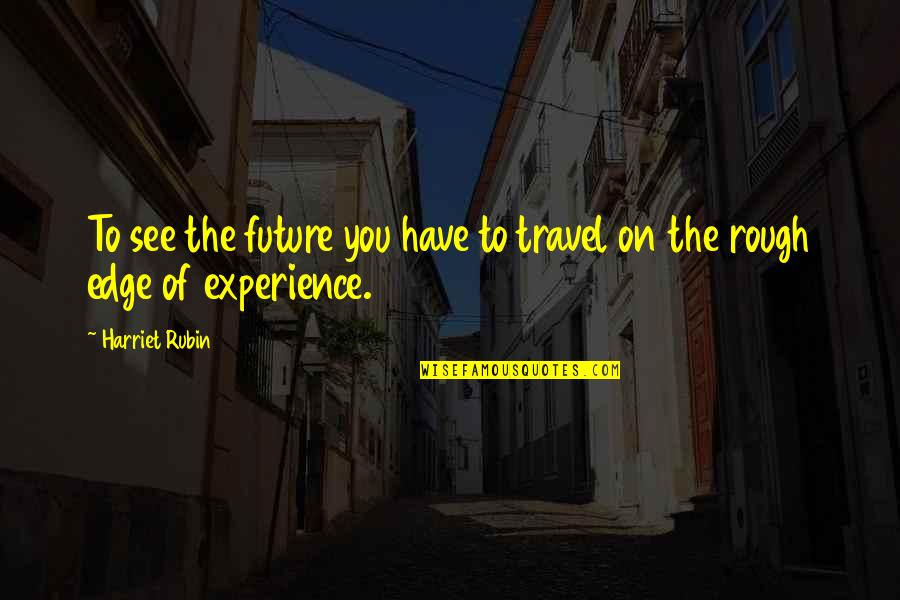 To see the future you have to travel on the rough edge of experience. —
Harriet Rubin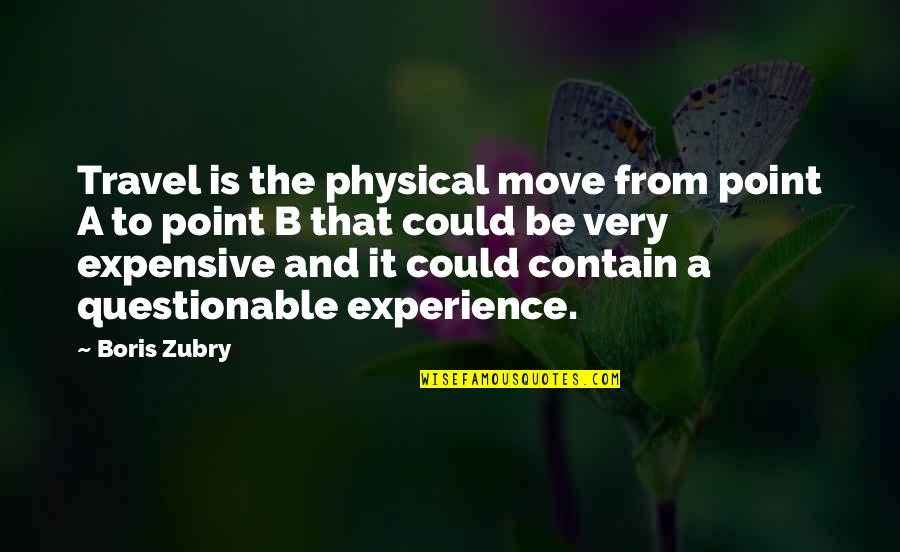 Travel is the physical move from point A to point B that could be very expensive and it could contain a questionable experience. —
Boris Zubry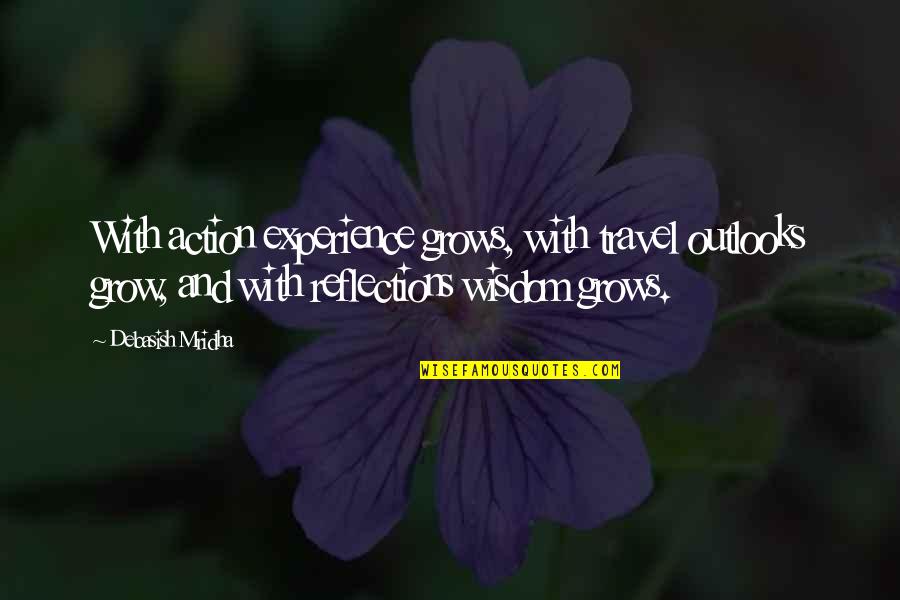 With action experience grows, with travel outlooks grow, and with reflections wisdom grows. —
Debasish Mridha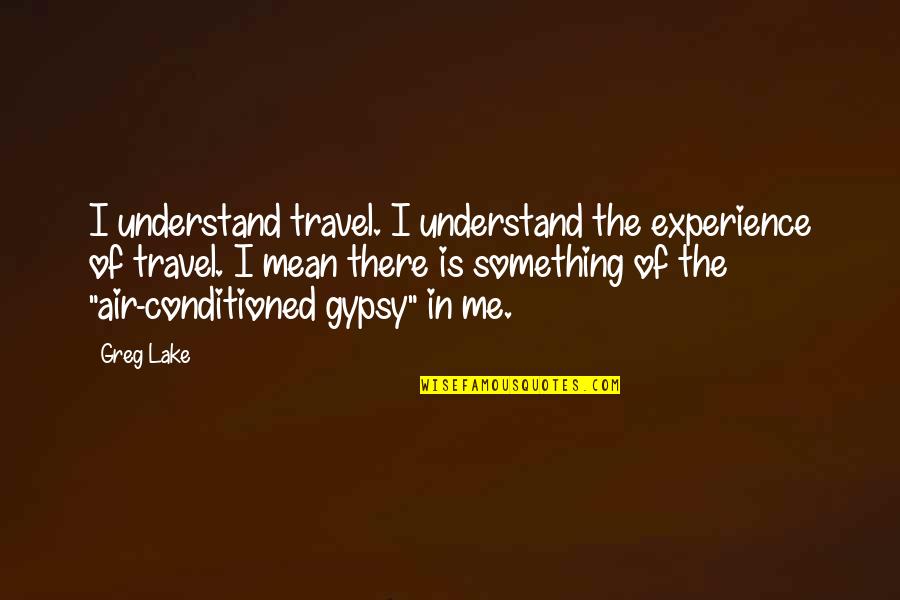 I understand travel. I understand the experience of travel. I mean there is something of the "air-conditioned gypsy" in me. —
Greg Lake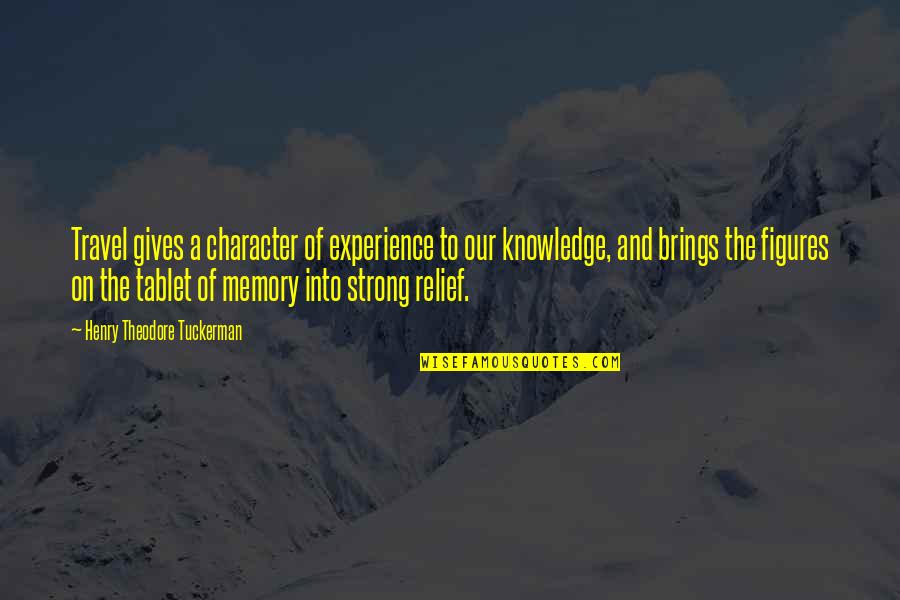 Travel gives a character of experience to our knowledge, and brings the figures on the tablet of memory into strong relief. —
Henry Theodore Tuckerman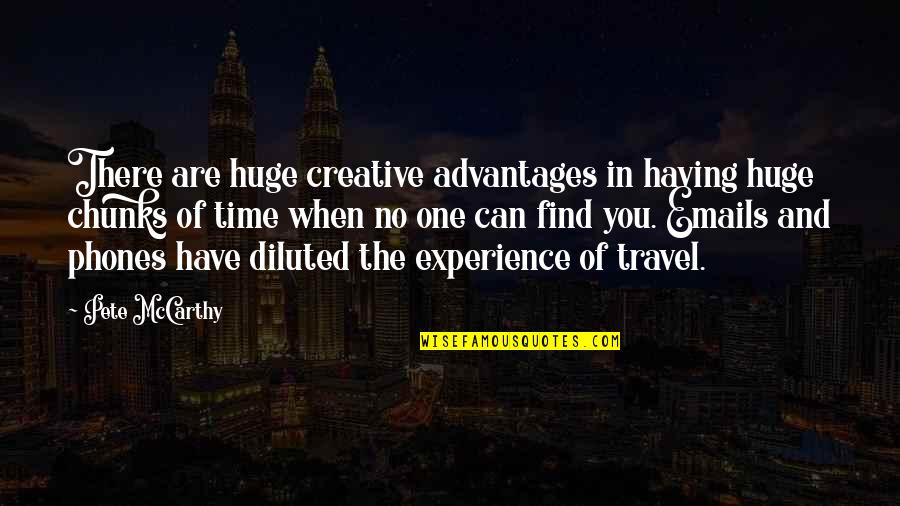 There are huge creative advantages in having huge chunks of time when no one can find you. Emails and phones have diluted the experience of travel. —
Pete McCarthy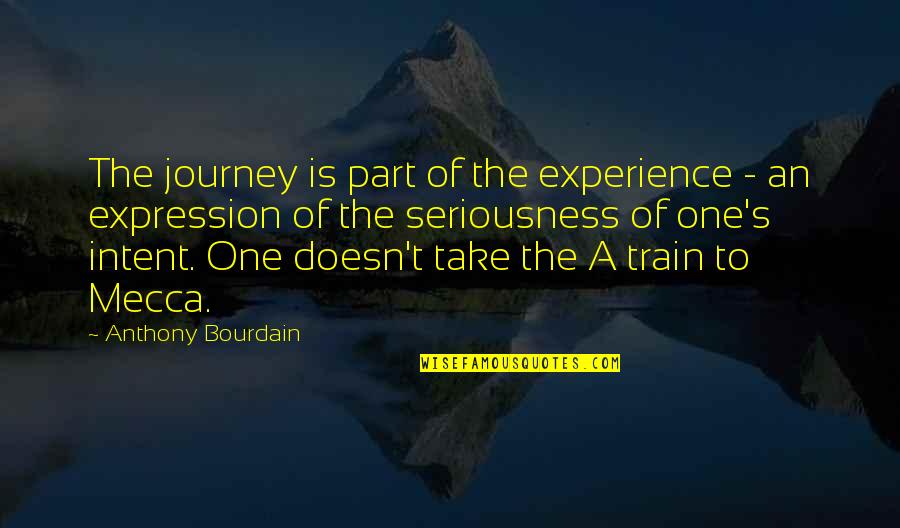 The journey is part of the experience - an expression of the seriousness of one's intent. One doesn't take the A train to Mecca. —
Anthony Bourdain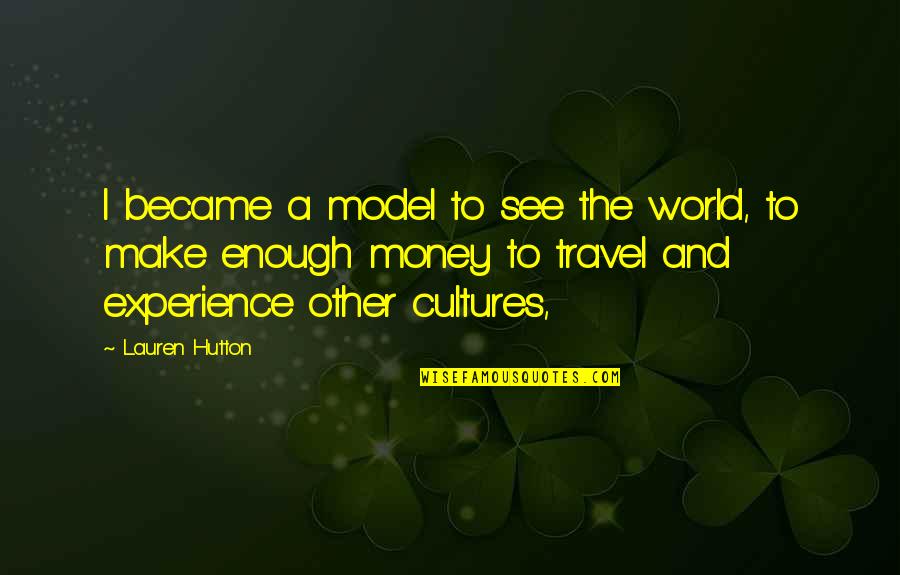 I became a model to see the world, to make enough money to travel and experience other cultures, —
Lauren Hutton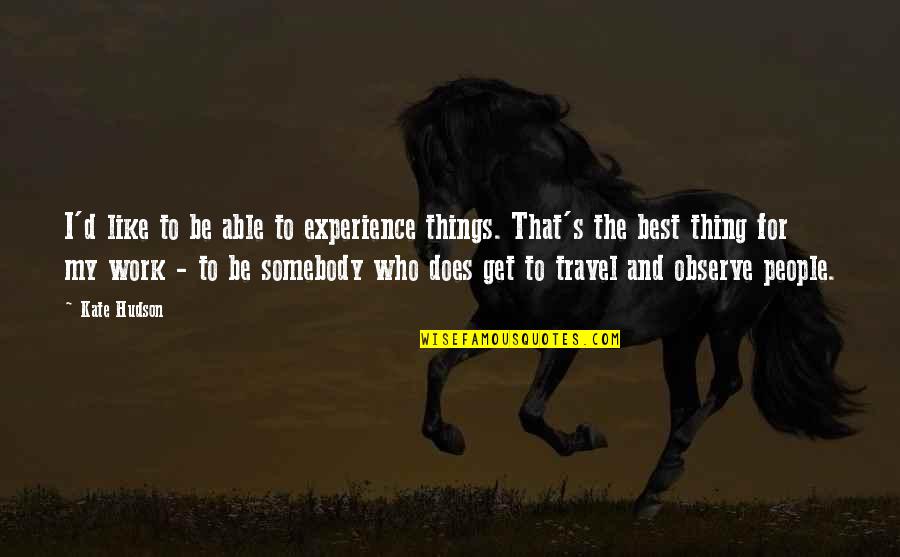 I'd like to be able to experience things. That's the best thing for my work - to be somebody who does get to travel and observe people. —
Kate Hudson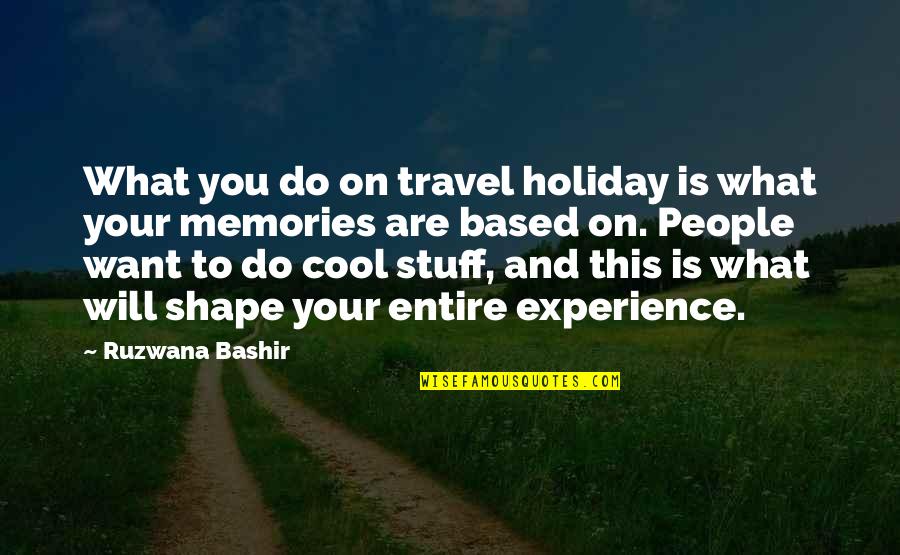 What you do on travel holiday is what your memories are based on. People want to do cool stuff, and this is what will shape your entire experience. —
Ruzwana Bashir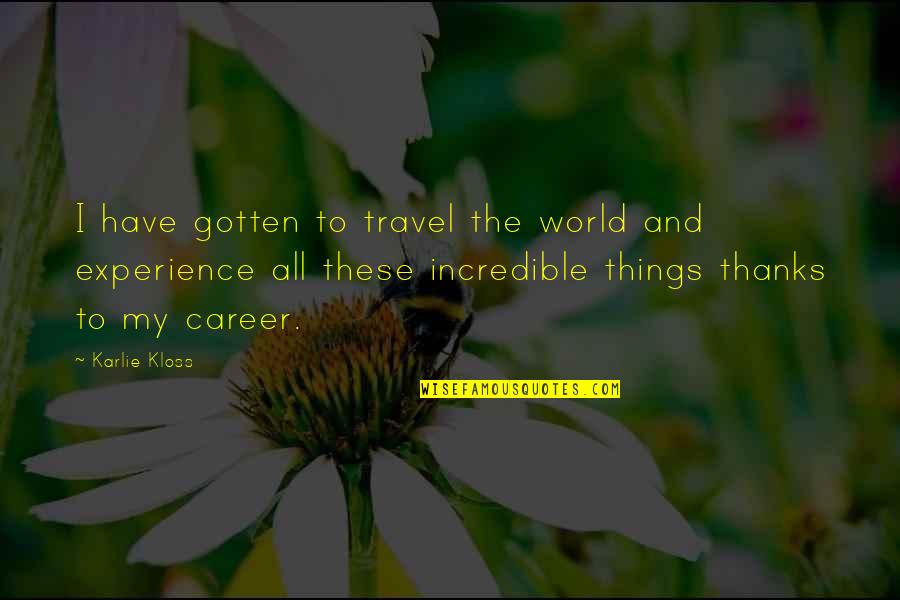 I have gotten to travel the world and experience all these incredible things thanks to my career. —
Karlie Kloss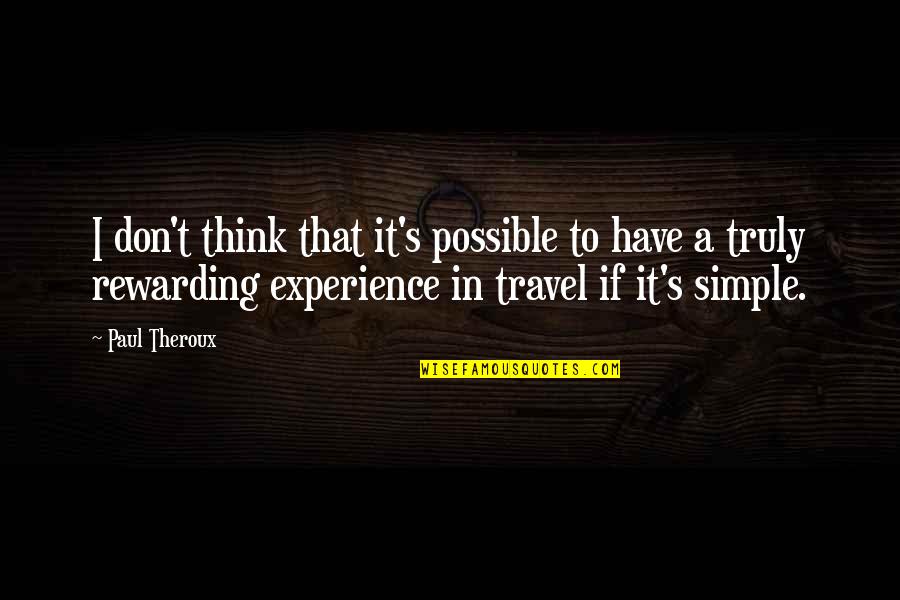 I don't think that it's possible to have a truly rewarding experience in travel if it's simple. —
Paul Theroux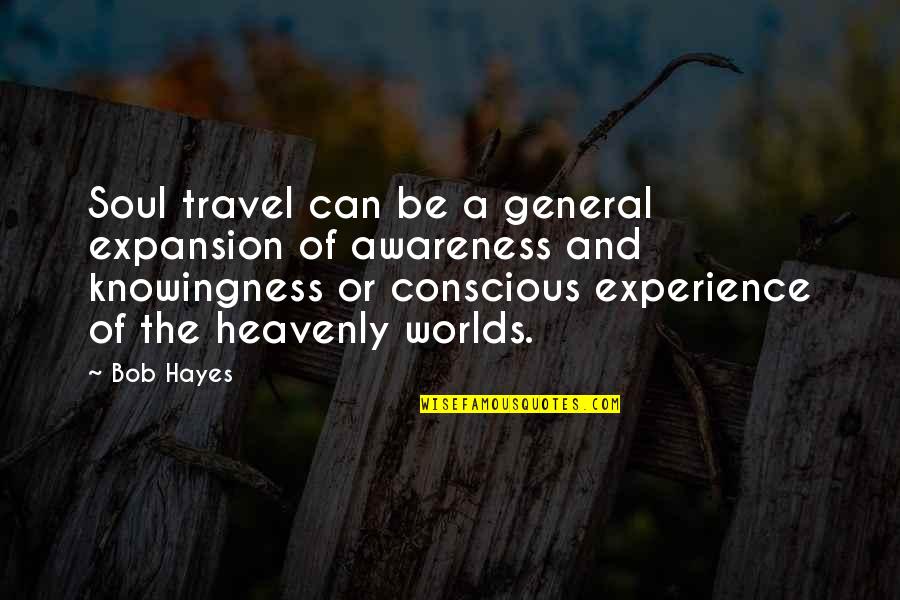 Soul travel can be a general expansion of awareness and knowingness or conscious experience of the heavenly worlds. —
Bob Hayes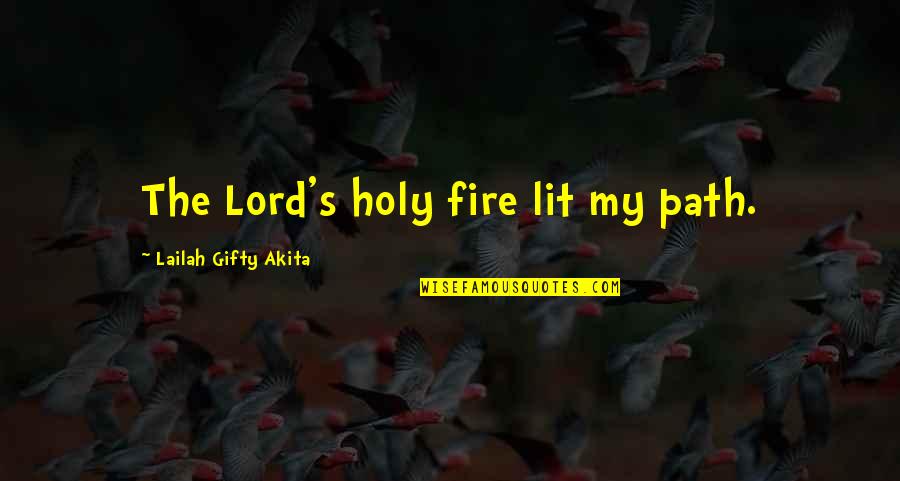 The Lord's holy fire lit my path. —
Lailah Gifty Akita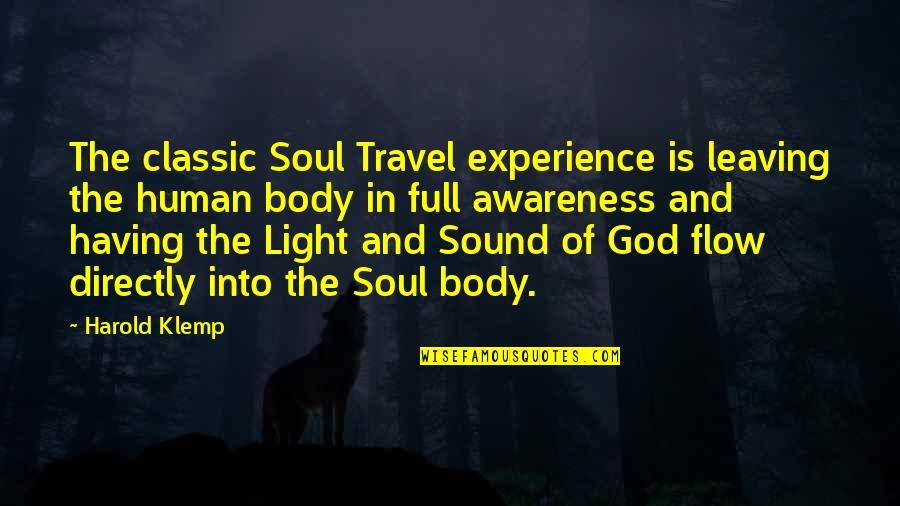 The classic Soul Travel experience is leaving the human body in full awareness and having the Light and Sound of God flow directly into the Soul body. —
Harold Klemp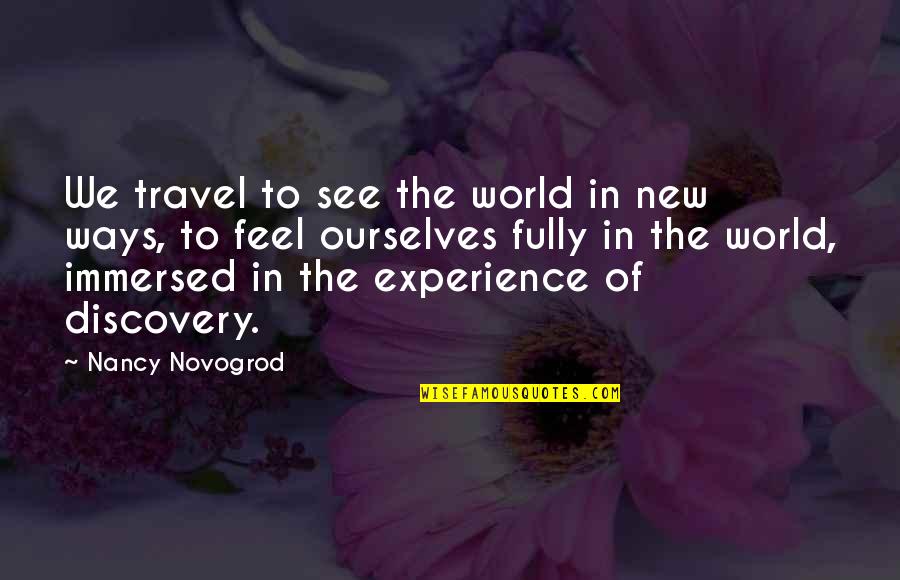 We travel to see the world in new ways, to feel ourselves fully in the world, immersed in the experience of discovery. —
Nancy Novogrod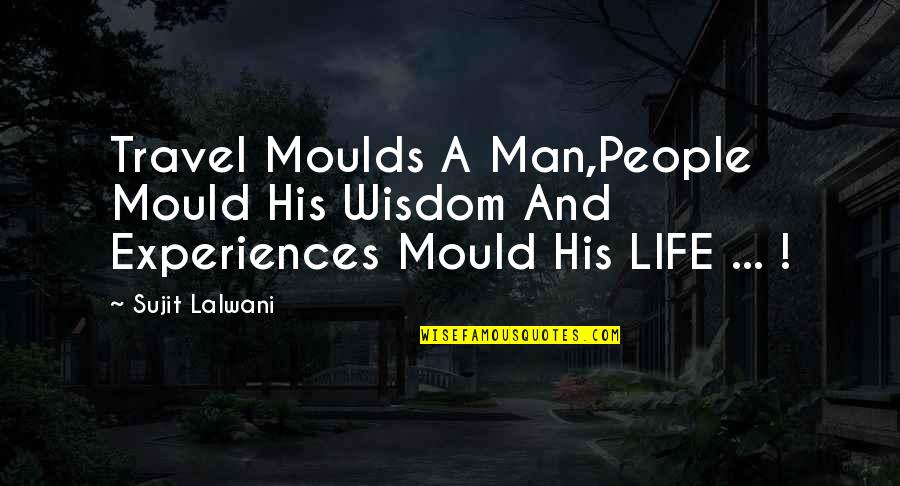 Travel Moulds A Man,People Mould His Wisdom And Experiences Mould His LIFE ... ! —
Sujit Lalwani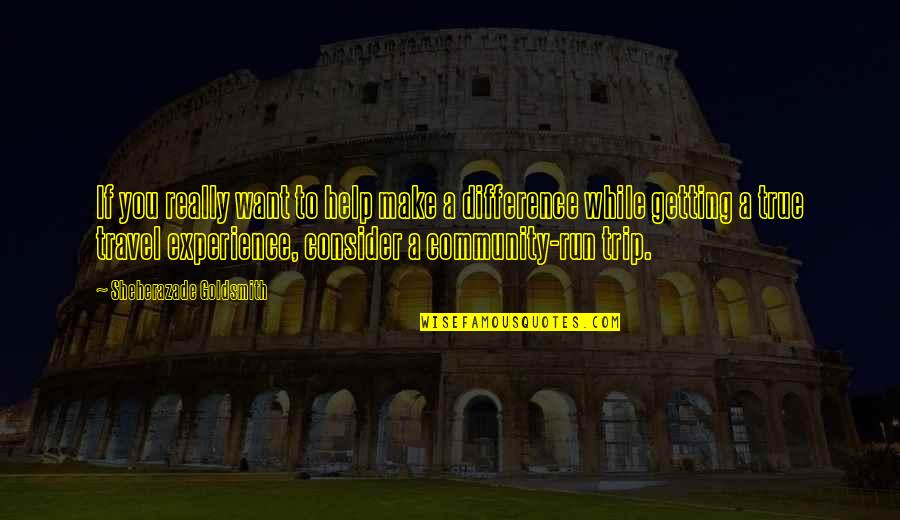 If you really want to help make a difference while getting a true travel experience, consider a community-run trip. —
Sheherazade Goldsmith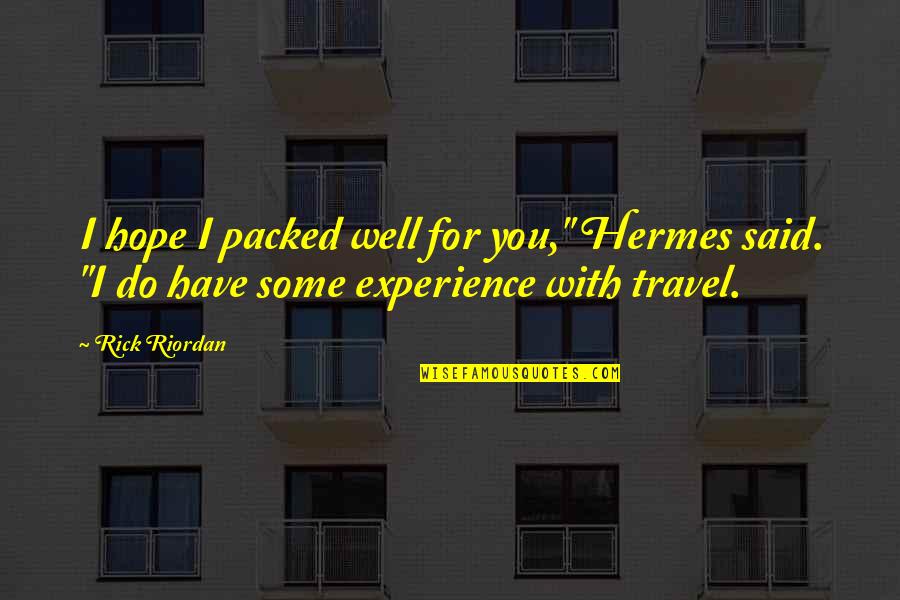 I hope I packed well for you," Hermes said. "I do have some experience with travel. —
Rick Riordan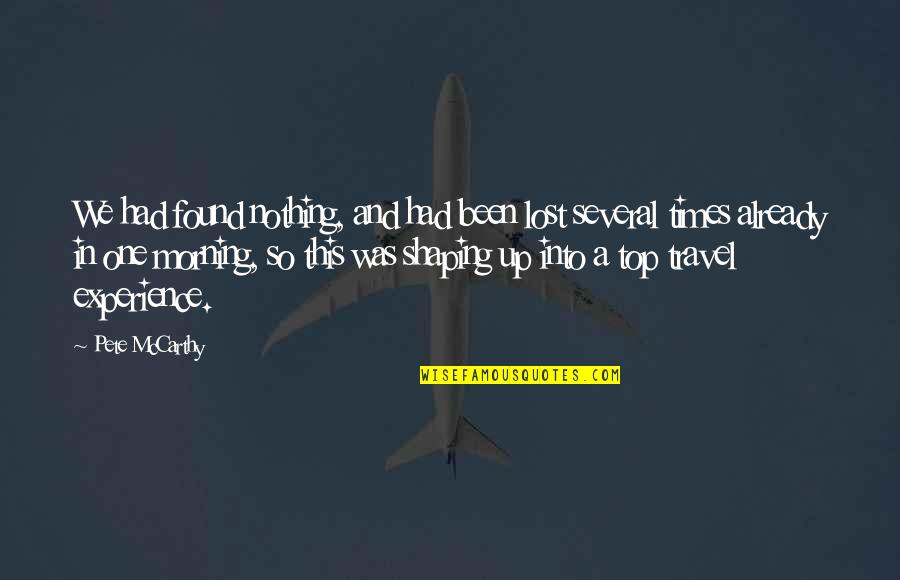 We had found nothing, and had been lost several times already in one morning, so this was shaping up into a top travel experience. —
Pete McCarthy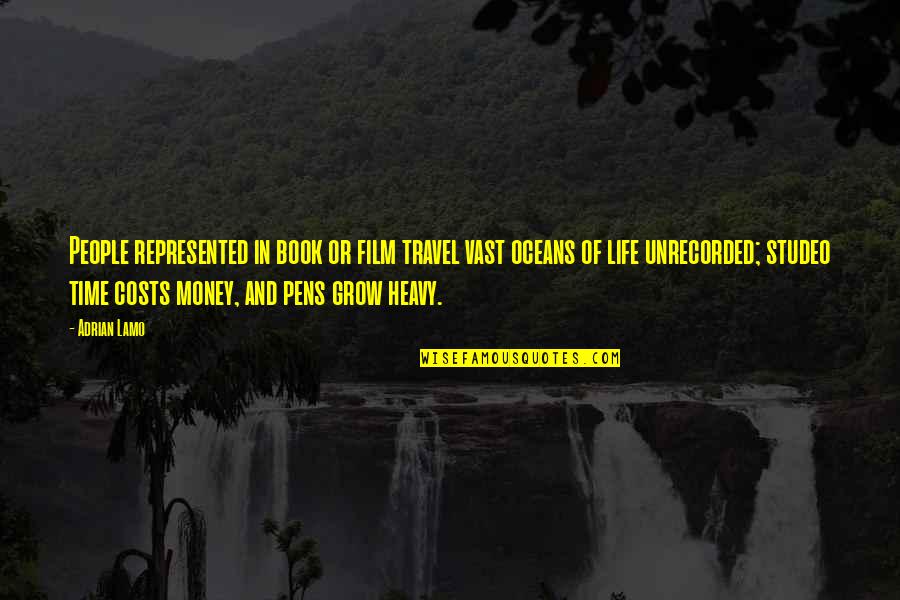 People represented in book or film travel vast oceans of life unrecorded; studeo time costs money, and pens grow heavy. —
Adrian Lamo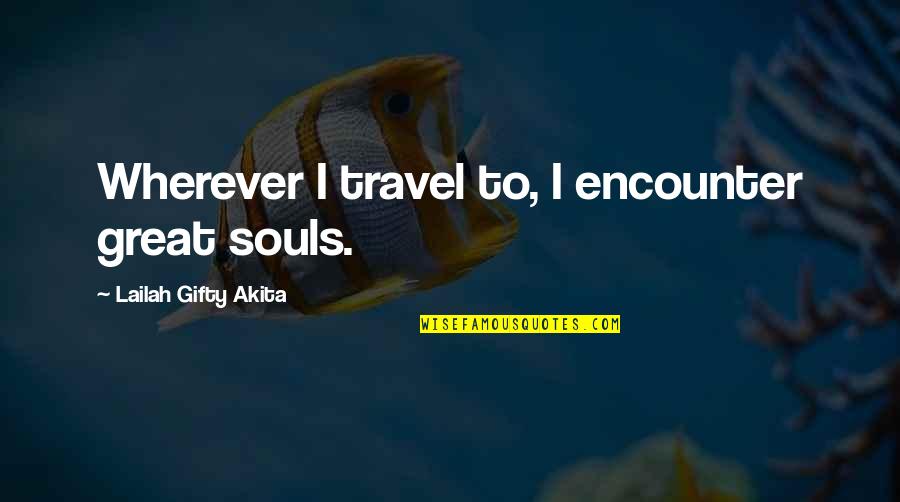 Wherever I travel to, I encounter great souls. —
Lailah Gifty Akita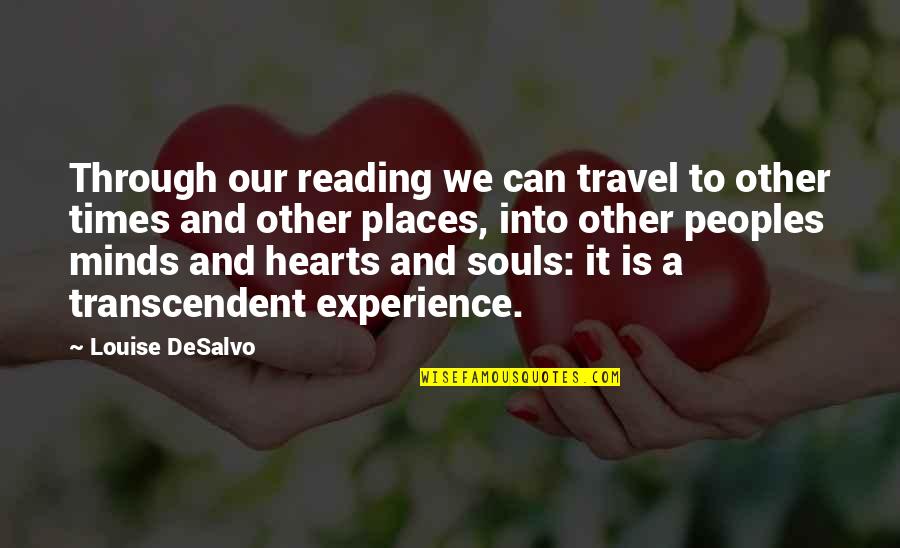 Through our reading we can travel to other times and other places, into other peoples minds and hearts and souls: it is a transcendent experience. —
Louise DeSalvo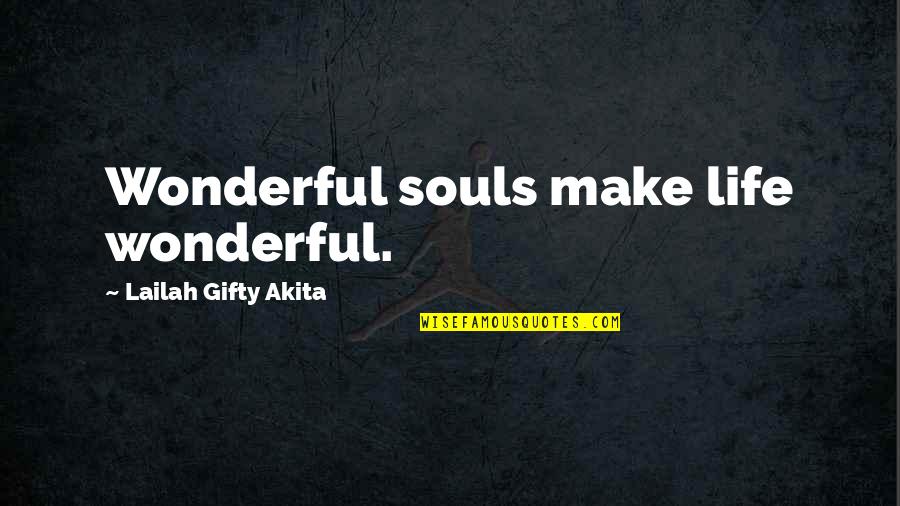 Wonderful souls make life wonderful. —
Lailah Gifty Akita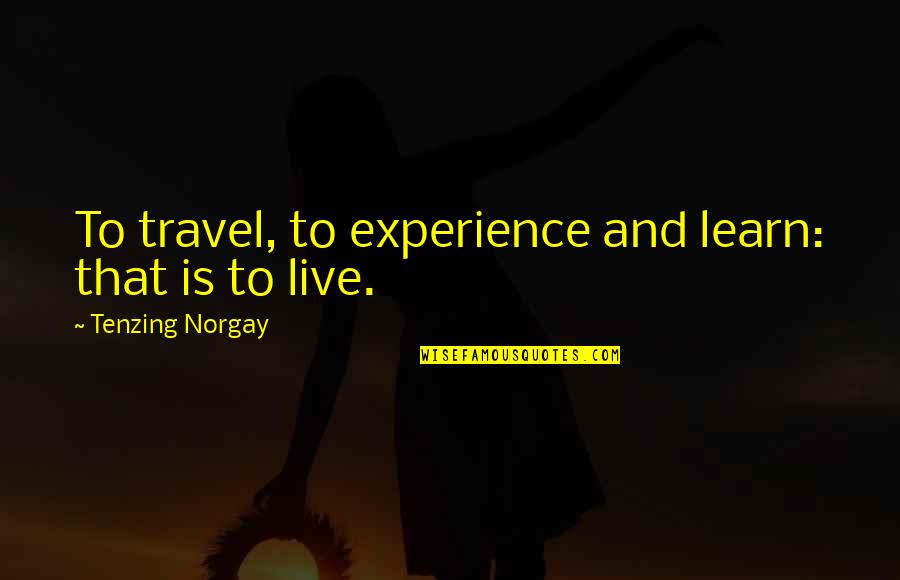 To travel, to experience and learn: that is to live. —
Tenzing Norgay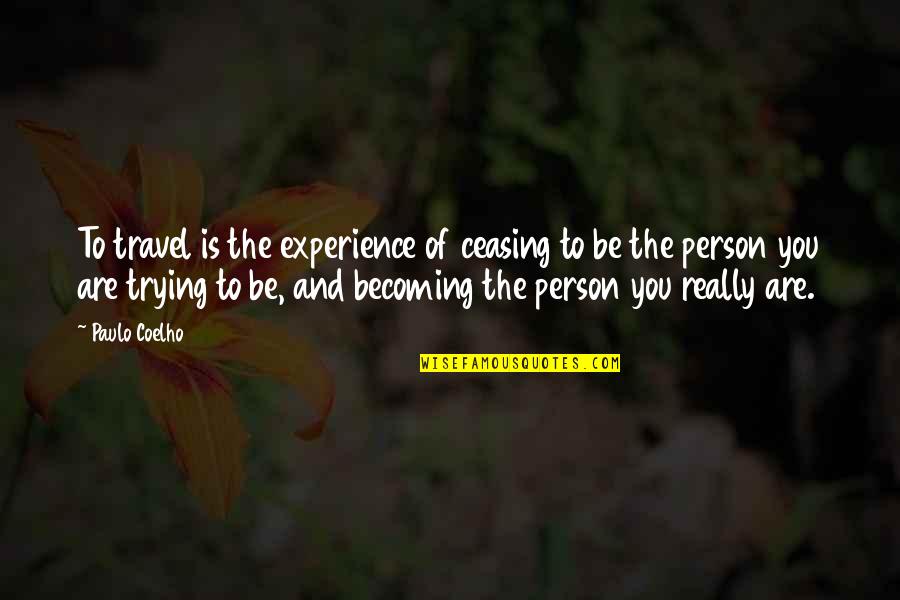 To travel is the experience of ceasing to be the person you are trying to be, and becoming the person you really are. —
Paulo Coelho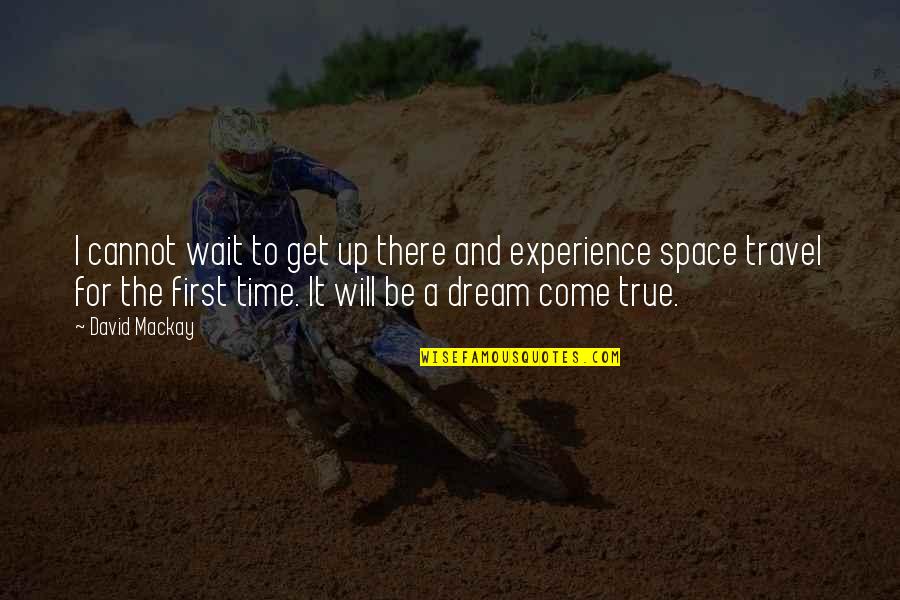 I cannot wait to get up there and experience space travel for the first time. It will be a dream come true. —
David Mackay