Charles Benoit Quotes
Top 4 wise famous quotes and sayings by Charles Benoit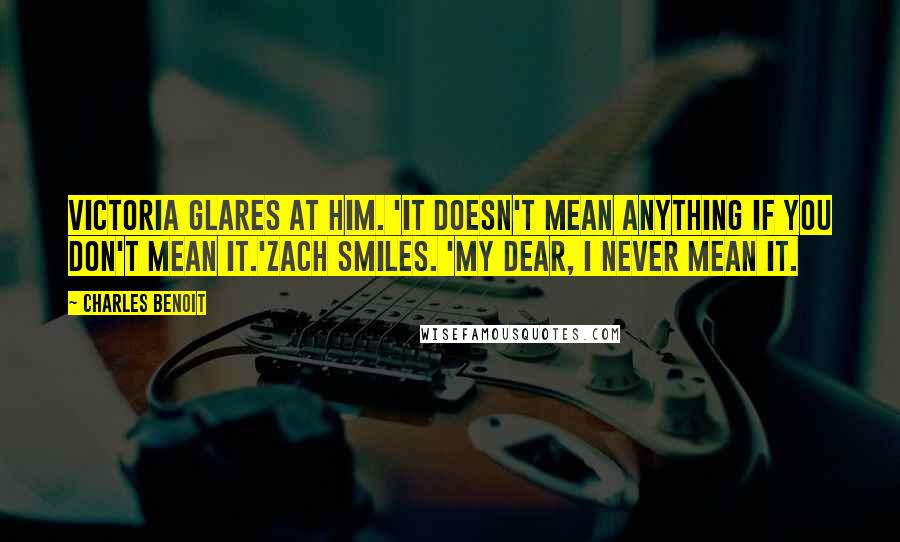 Victoria glares at him. 'It doesn't mean anything if you don't mean it.'
Zach smiles. 'My dear, I never mean it.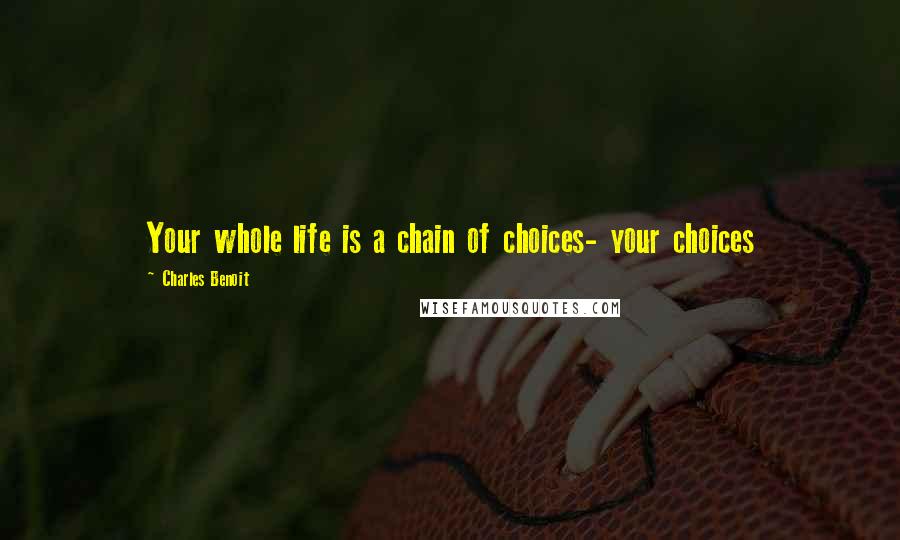 Your whole life is a chain of choices- your choices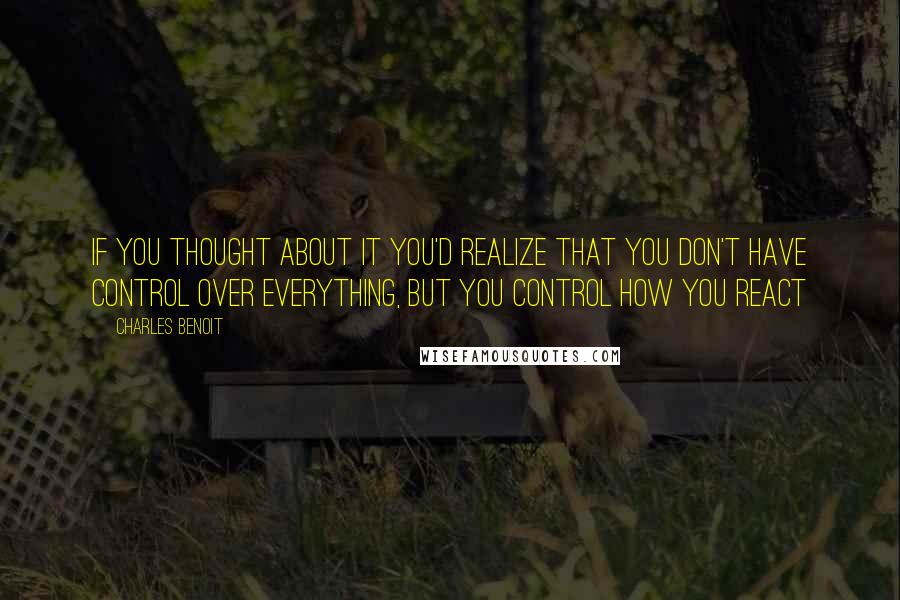 If you thought about it you'd realize that you don't have control over everything, but you control how you react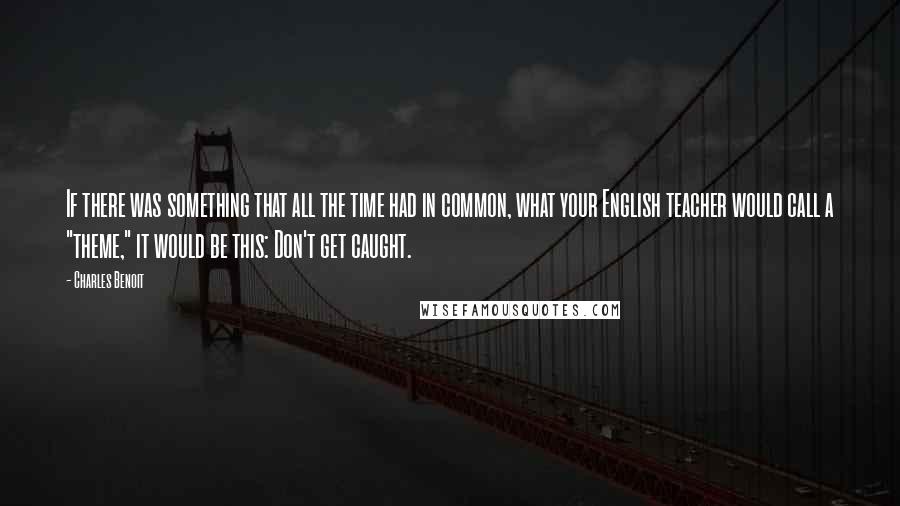 If there was something that all the time had in common, what your English teacher would call a "theme," it would be this: Don't get caught.