Ron Barber Quotes
Top 5 wise famous quotes and sayings by Ron Barber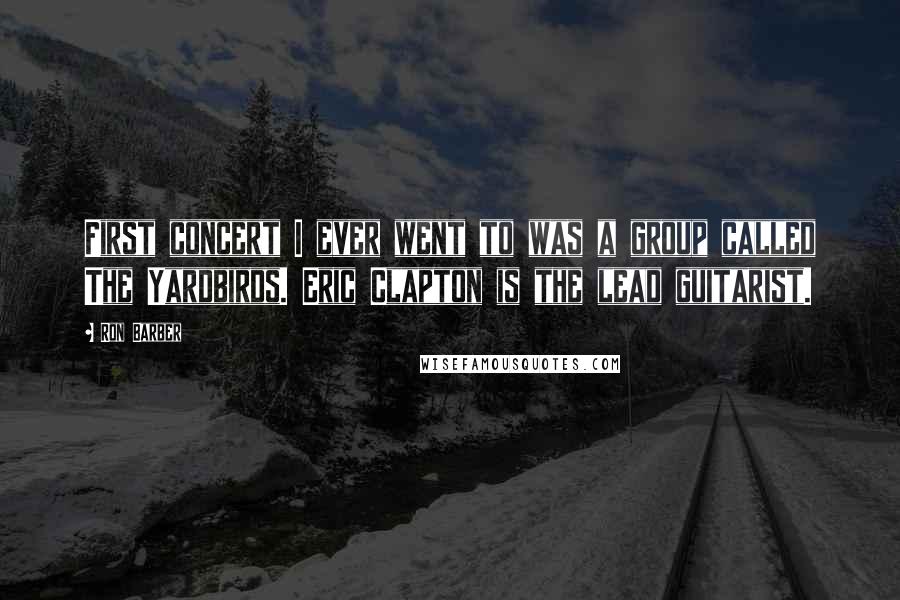 First concert I ever went to was a group called The Yardbirds. Eric Clapton is the lead guitarist.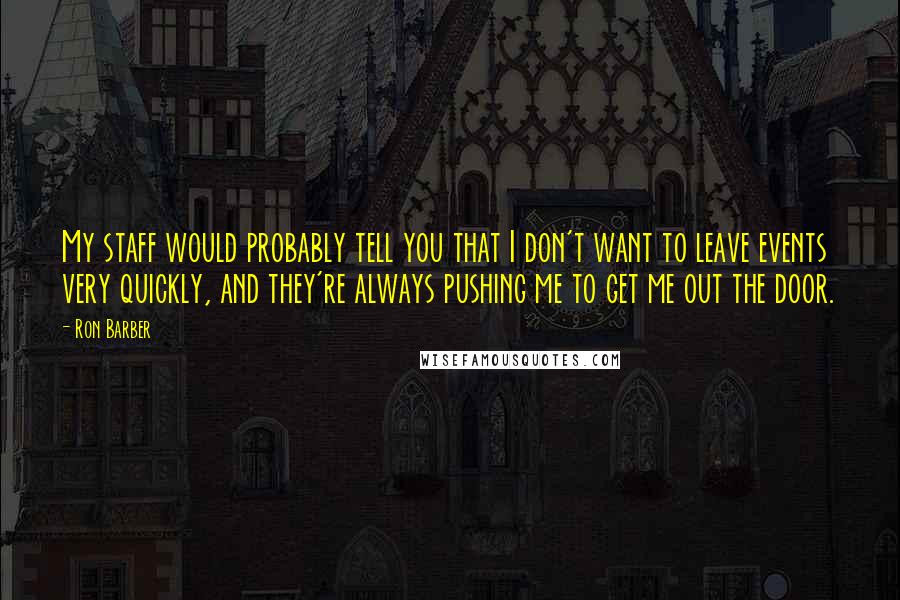 My staff would probably tell you that I don't want to leave events very quickly, and they're always pushing me to get me out the door.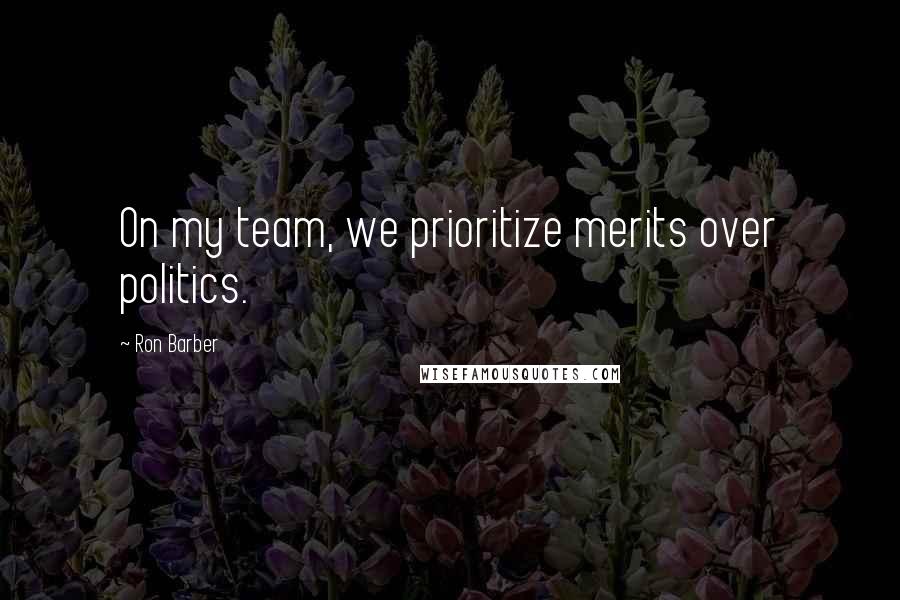 On my team, we prioritize merits over politics.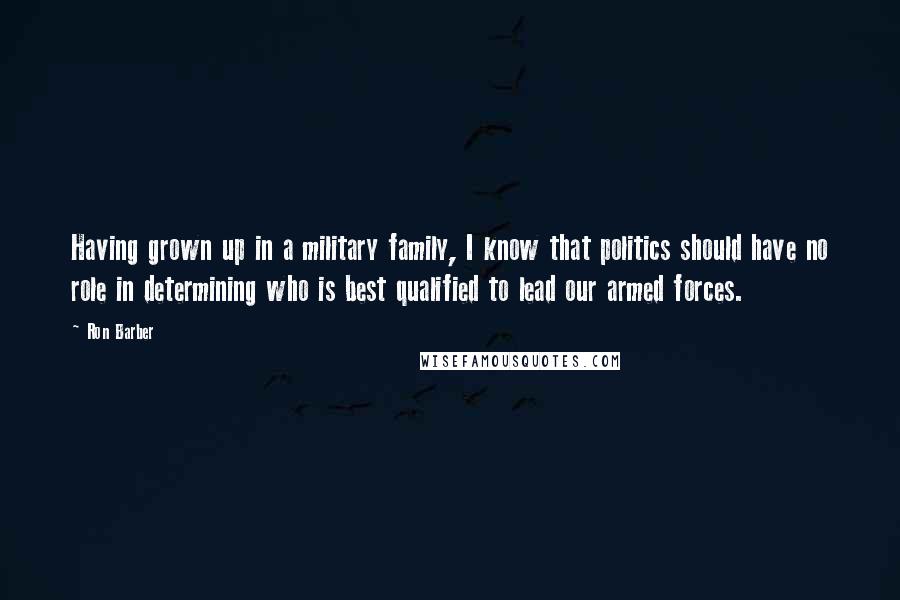 Having grown up in a military family, I know that politics should have no role in determining who is best qualified to lead our armed forces.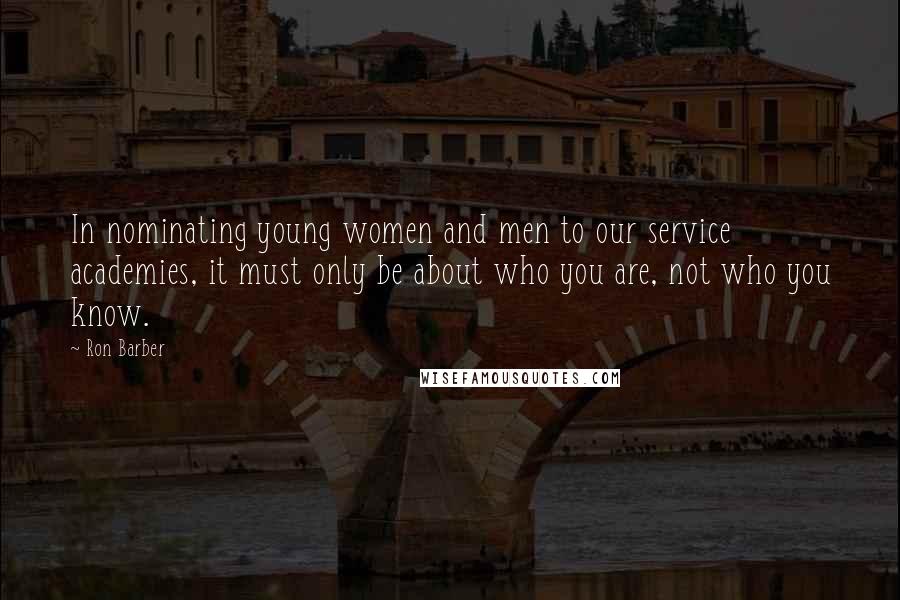 In nominating young women and men to our service academies, it must only be about who you are, not who you know.