B. Traven Quotes
Top 8 wise famous quotes and sayings by B. Traven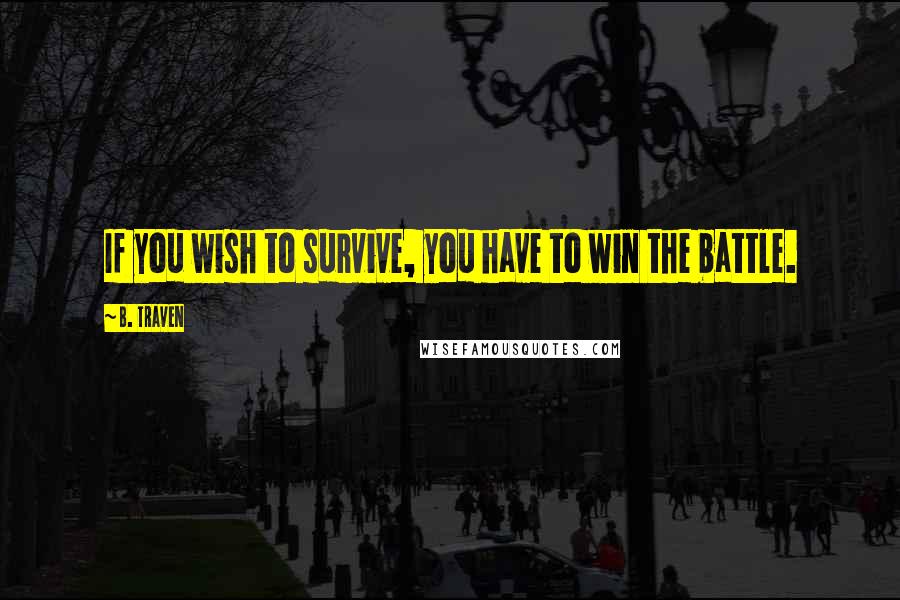 If you wish to survive, you have to win the battle.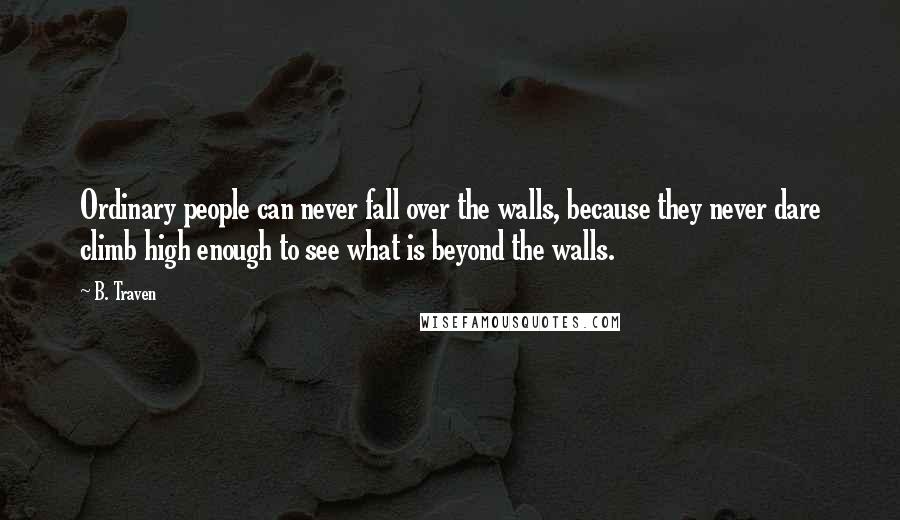 Ordinary people can never fall over the walls, because they never dare climb high enough to see what is beyond the walls.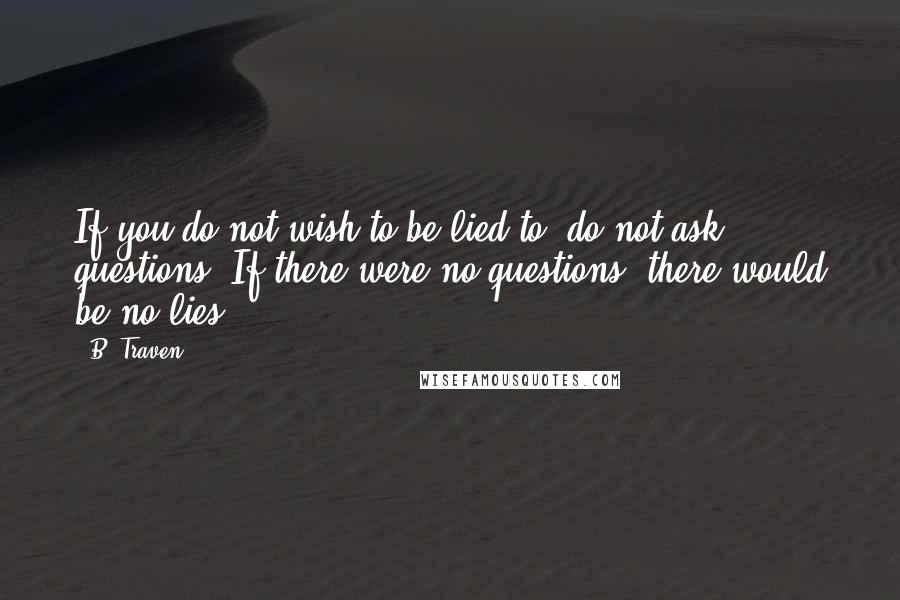 If you do not wish to be lied to, do not ask questions. If there were no questions, there would be no lies.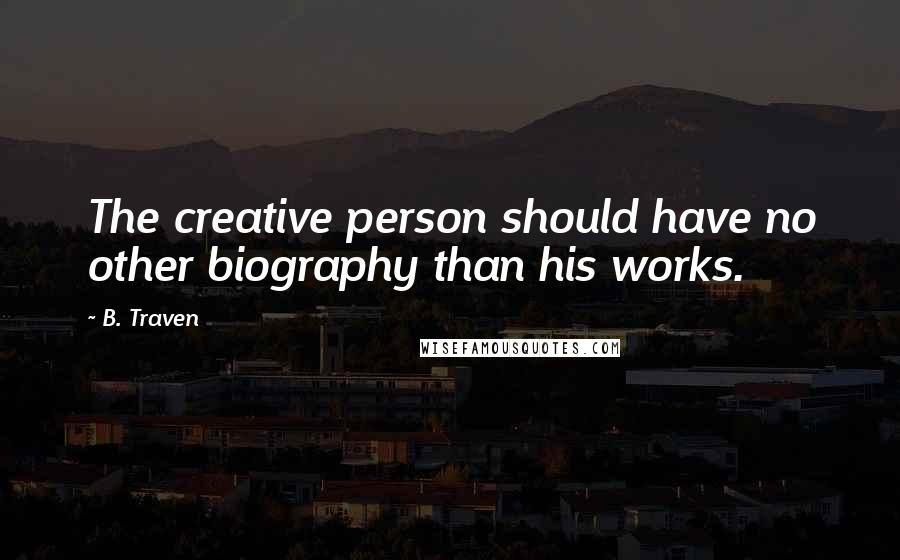 The creative person should have no other biography than his works.
It would have been a rare thing anyhow for an official to come upon an idea that is not provided for in the regulations.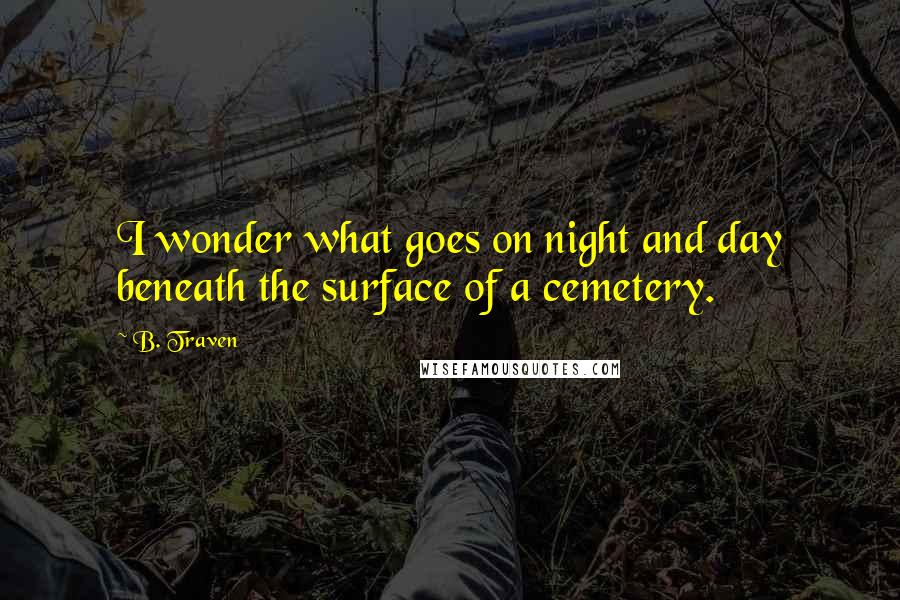 I wonder what goes on night and day beneath the surface of a cemetery.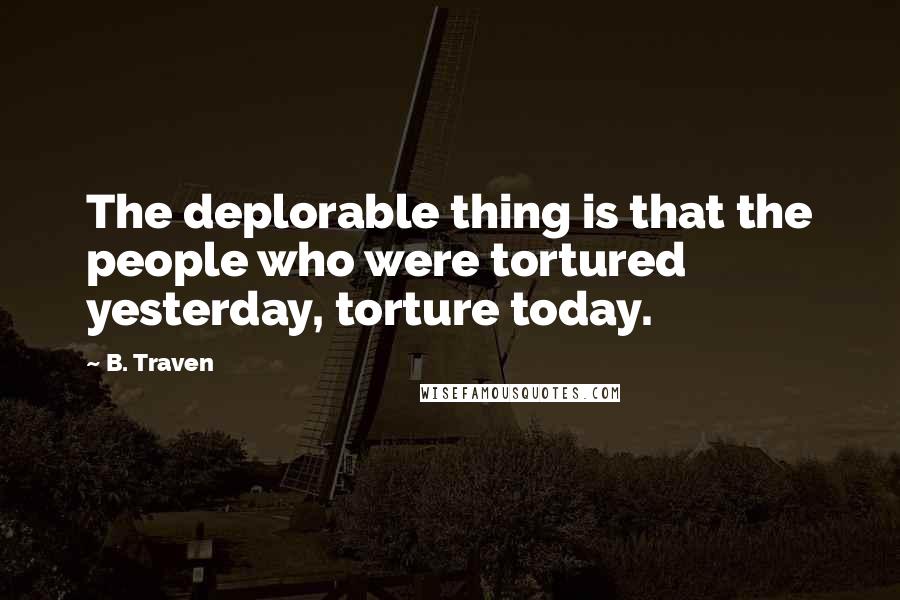 The deplorable thing is that the people who were tortured yesterday, torture today.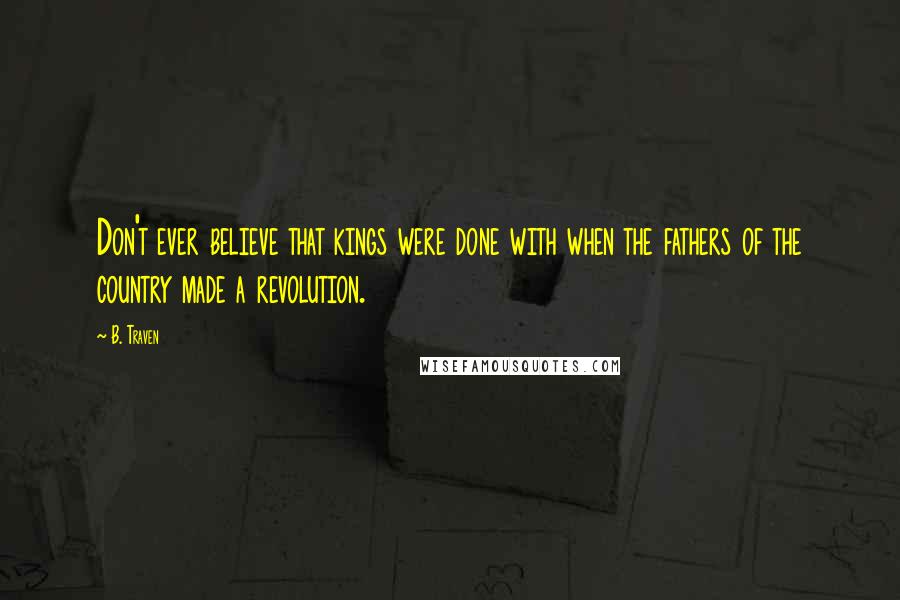 Don't ever believe that kings were done with when the fathers of the country made a revolution.