Callie Thorne Quotes
Top 6 wise famous quotes and sayings by Callie Thorne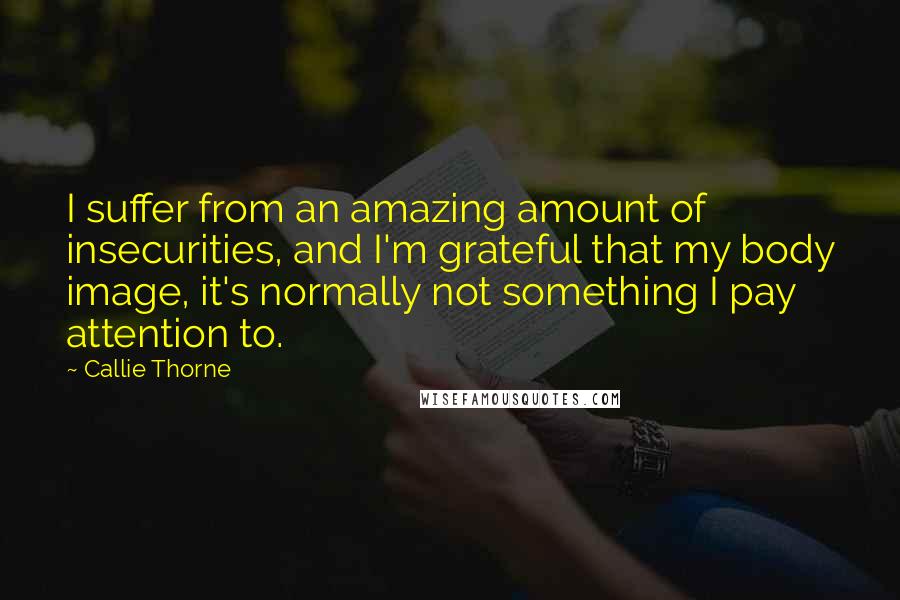 I suffer from an amazing amount of insecurities, and I'm grateful that my body image, it's normally not something I pay attention to.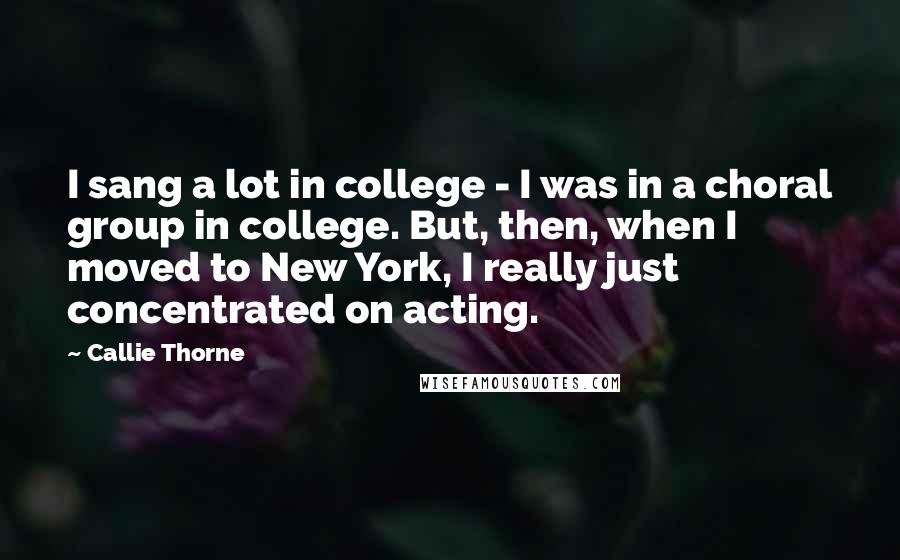 I sang a lot in college - I was in a choral group in college. But, then, when I moved to New York, I really just concentrated on acting.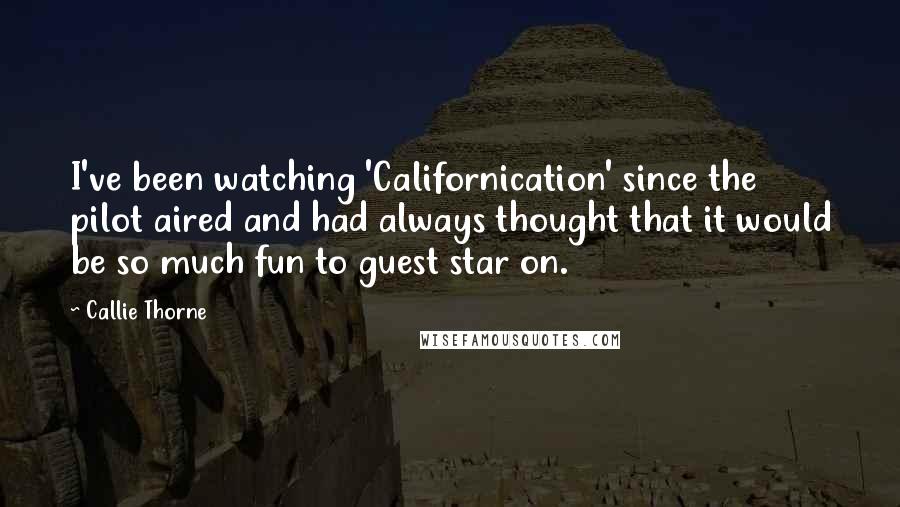 I've been watching 'Californication' since the pilot aired and had always thought that it would be so much fun to guest star on.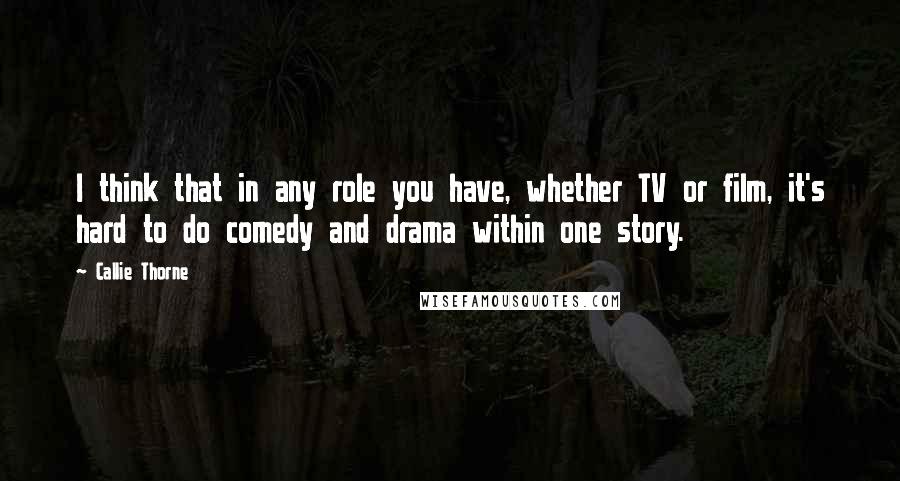 I think that in any role you have, whether TV or film, it's hard to do comedy and drama within one story.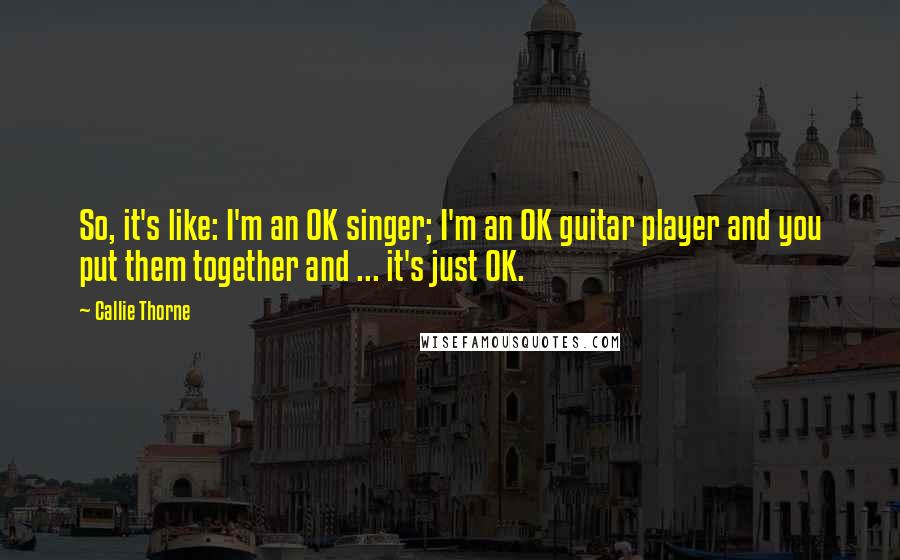 So, it's like: I'm an OK singer; I'm an OK guitar player and you put them together and ... it's just OK.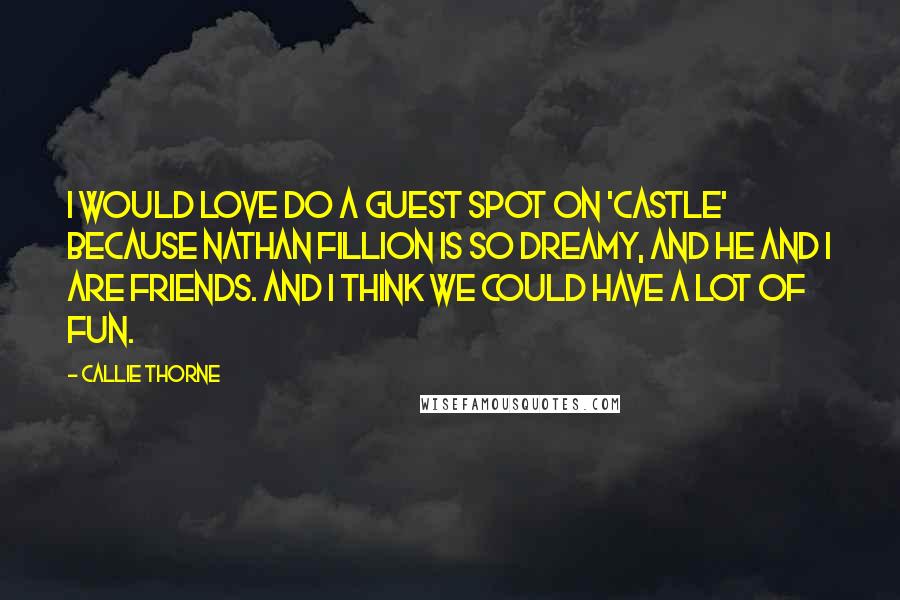 I would love do a guest spot on 'Castle' because Nathan Fillion is so dreamy, and he and I are friends. And I think we could have a lot of fun.