Archilochus Quotes
Top 5 wise famous quotes and sayings by Archilochus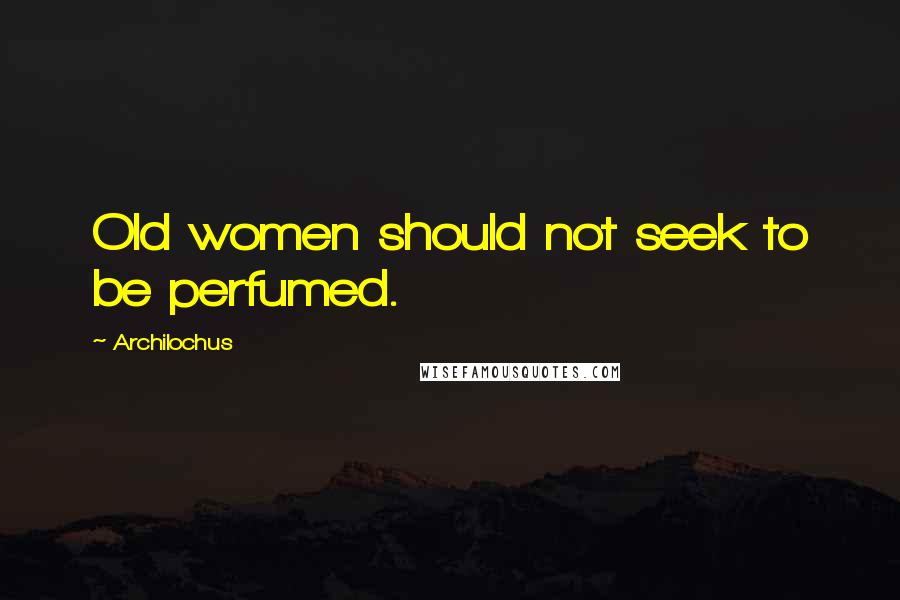 Old women should not seek to be perfumed.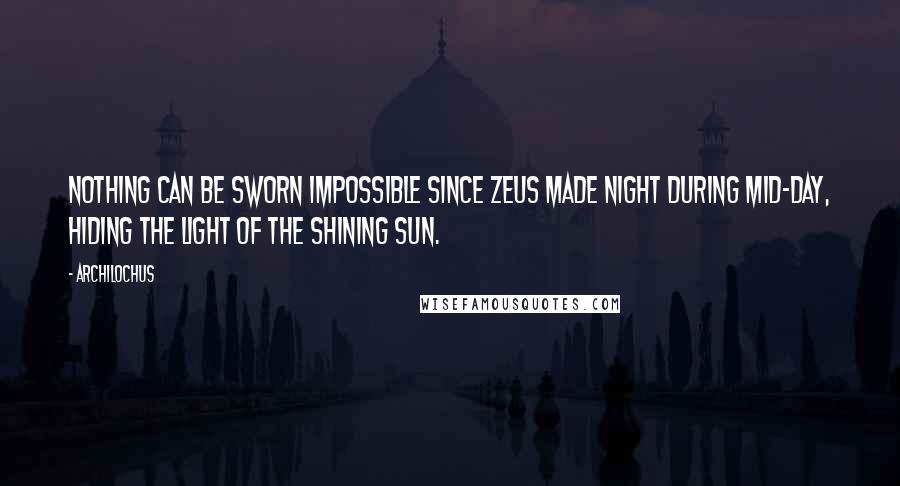 Nothing can be sworn impossible since Zeus made night during mid-day, hiding the light of the shining Sun.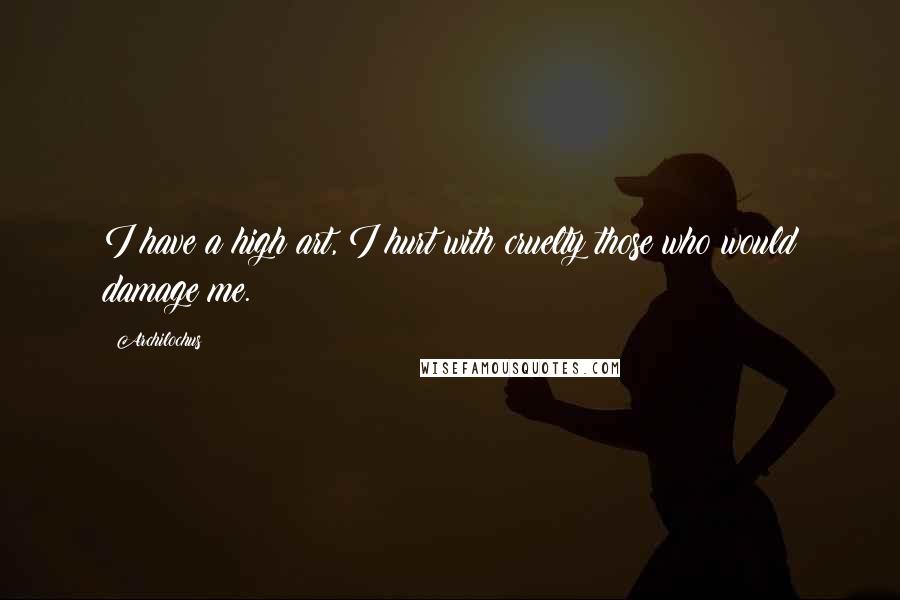 I have a high art, I hurt with cruelty those who would damage me.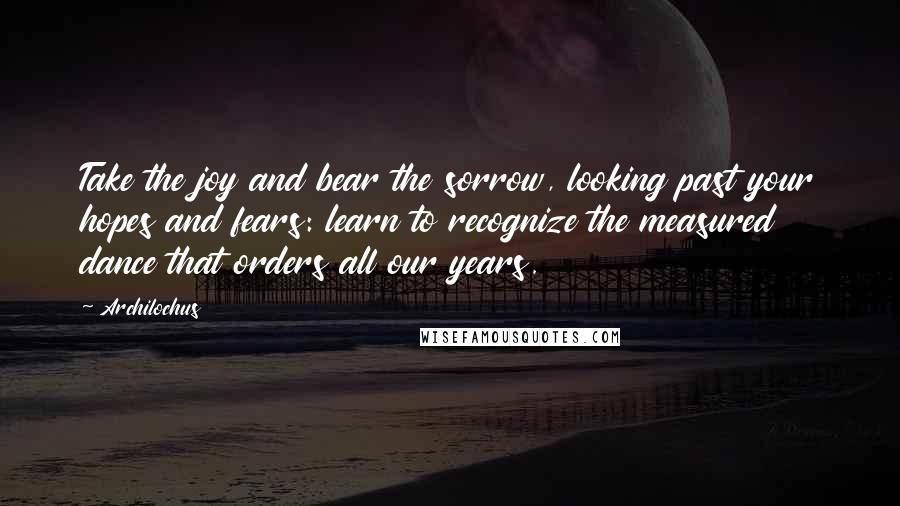 Take the joy and bear the sorrow, looking past your hopes and fears: learn to recognize the measured dance that orders all our years.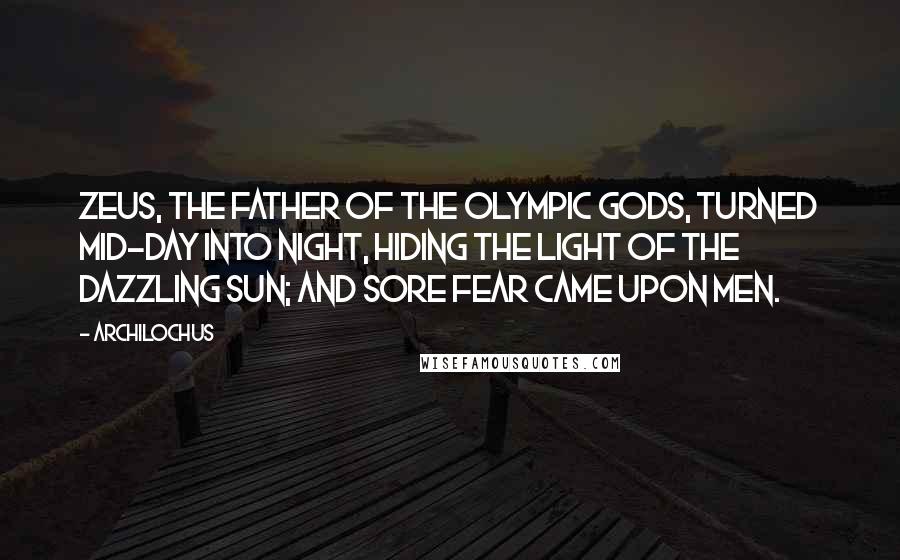 Zeus, the father of the Olympic Gods, turned mid-day into night, hiding the light of the dazzling Sun; and sore fear came upon men.