Anna M. Aquino Quotes
Top 6 wise famous quotes and sayings by Anna M. Aquino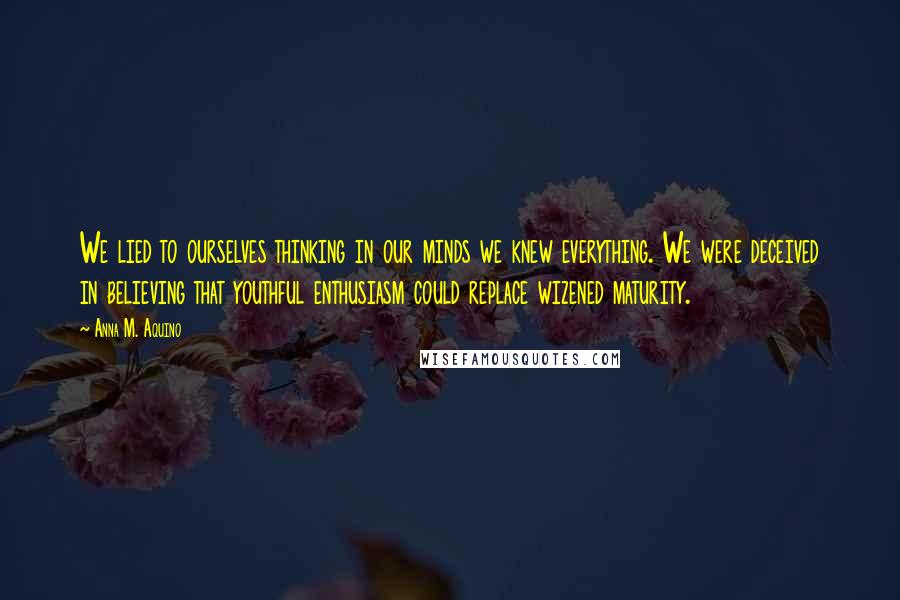 We lied to ourselves thinking in our minds we knew everything. We were deceived in believing that youthful enthusiasm could replace wizened maturity.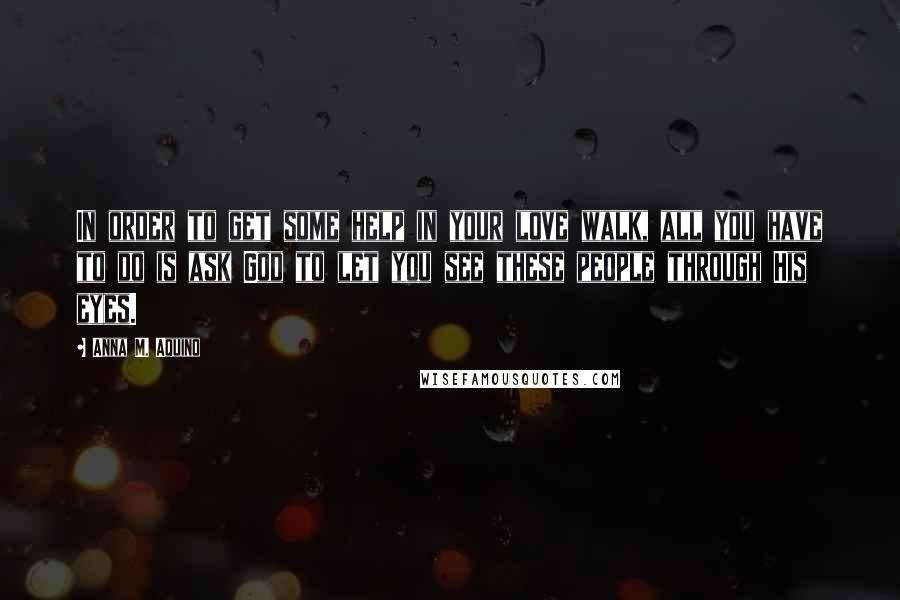 In order to get some help in your love walk, all you have to do is ask God to let you see these people through His eyes.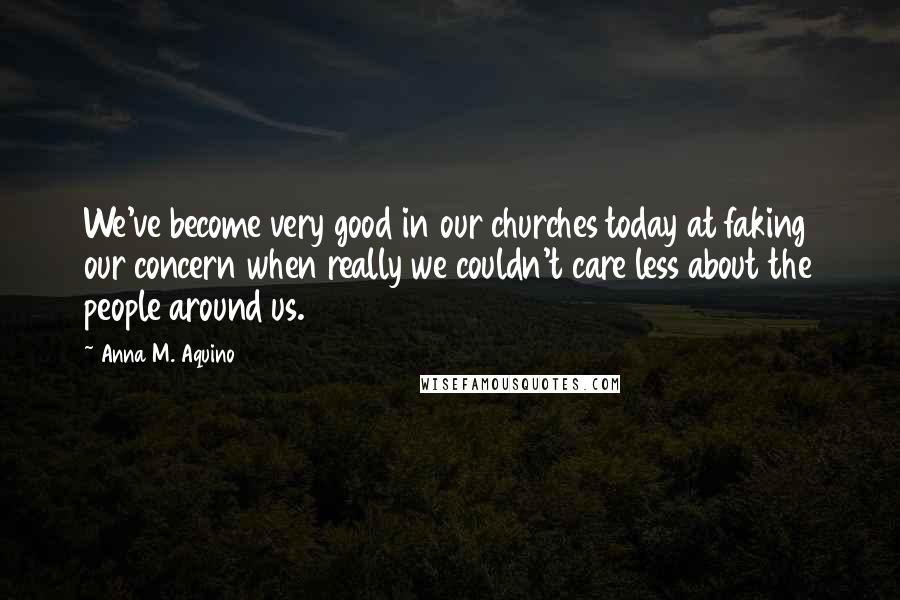 We've become very good in our churches today at faking our concern when really we couldn't care less about the people around us.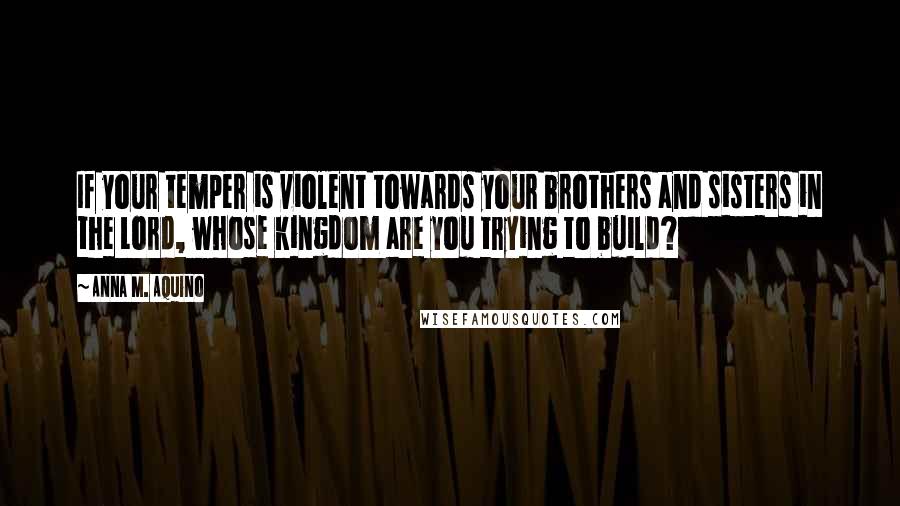 If your temper is violent towards your brothers and sisters in the Lord, whose kingdom are you trying to build?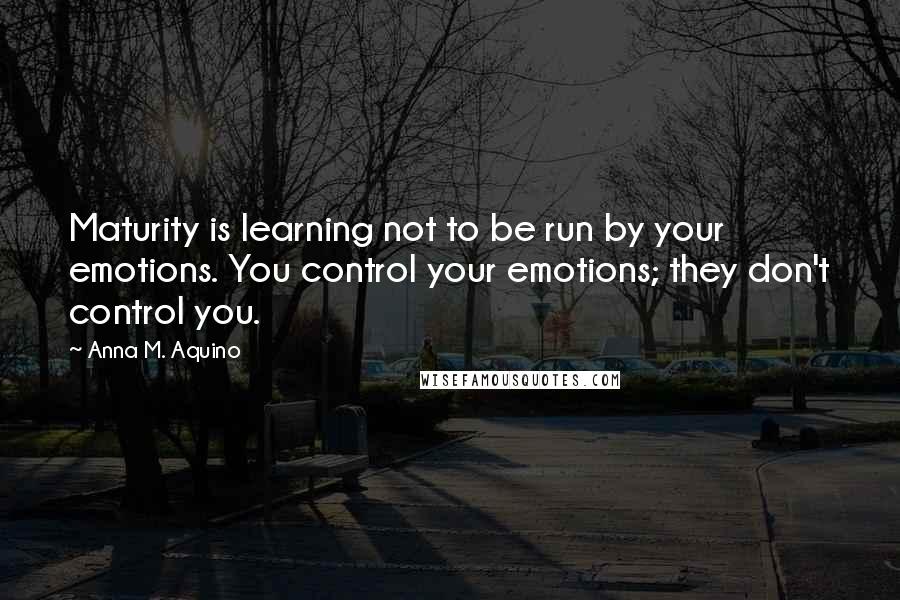 Maturity is learning not to be run by your emotions. You control your emotions; they don't control you.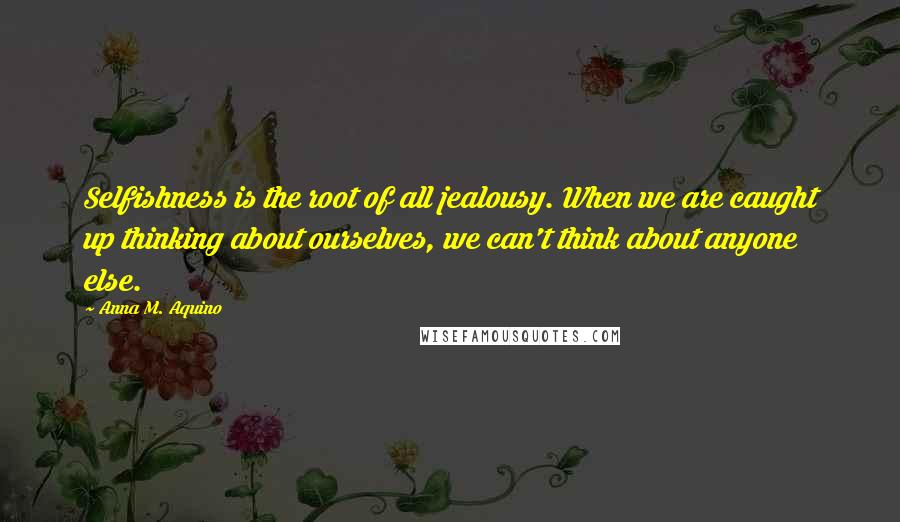 Selfishness is the root of all jealousy. When we are caught up thinking about ourselves, we can't think about anyone else.