Best Tough Guy Quotes
Collection of top 30 famous quotes about Best Tough Guy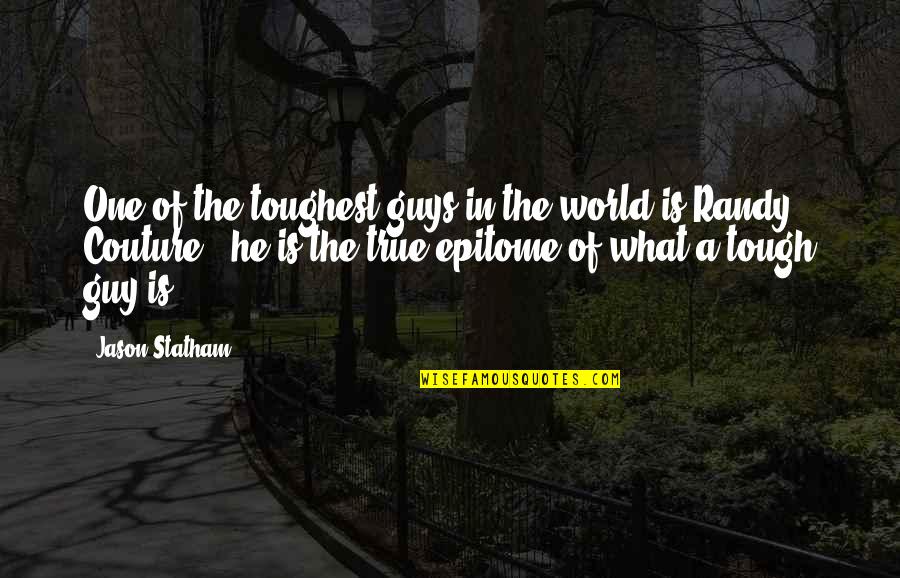 One of the toughest guys in the world is Randy Couture - he is the true epitome of what a tough guy is.
—
Jason Statham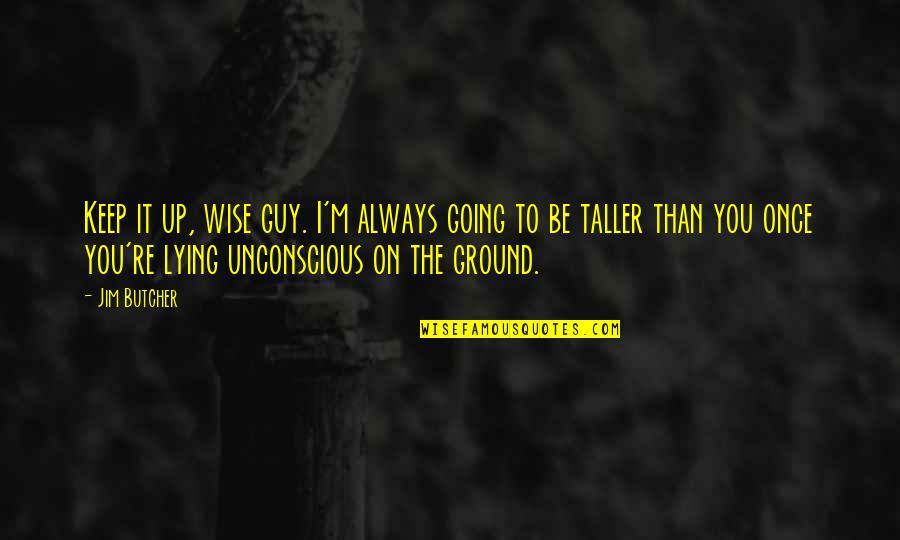 Keep it up, wise guy. I'm always going to be taller than you once you're lying unconscious on the ground.
—
Jim Butcher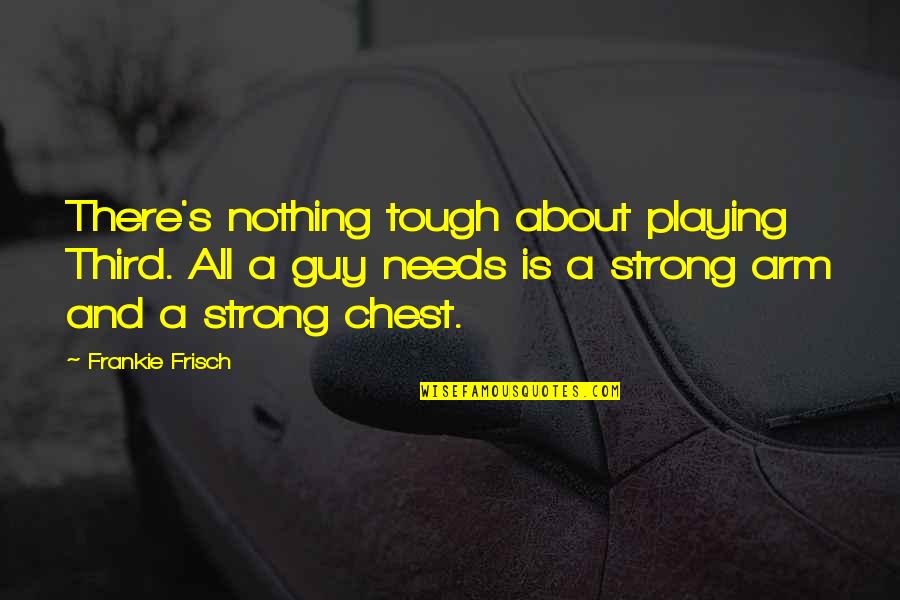 There's nothing tough about playing Third. All a guy needs is a strong arm and a strong chest.
—
Frankie Frisch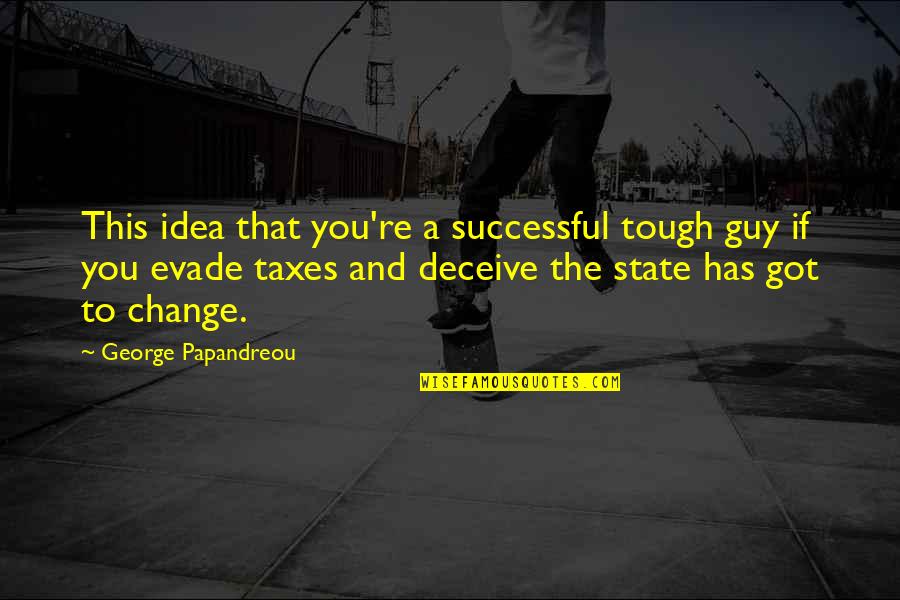 This idea that you're a successful tough guy if you evade taxes and deceive the state has got to change.
—
George Papandreou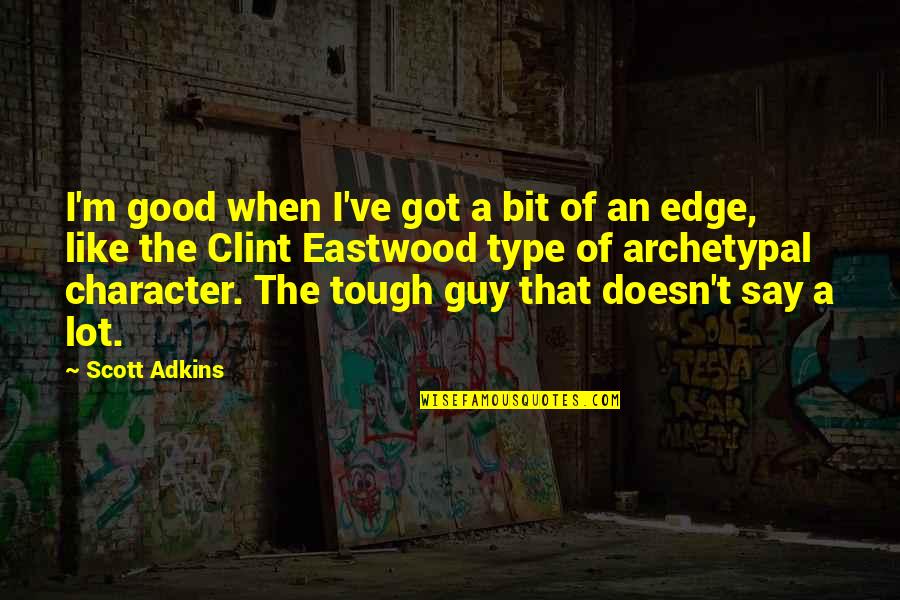 I'm good when I've got a bit of an edge, like the Clint Eastwood type of archetypal character. The tough guy that doesn't say a lot.
—
Scott Adkins
I'm not Mr. Nice Guy, I'm a tough cookie
—
Thomas Muster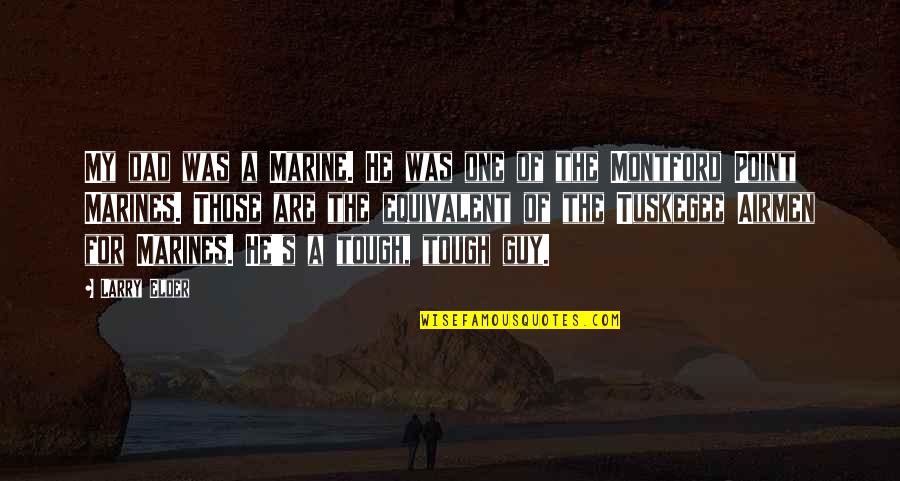 My dad was a Marine. He was one of the Montford Point Marines. Those are the equivalent of the Tuskegee Airmen for Marines. He's a tough, tough guy. —
Larry Elder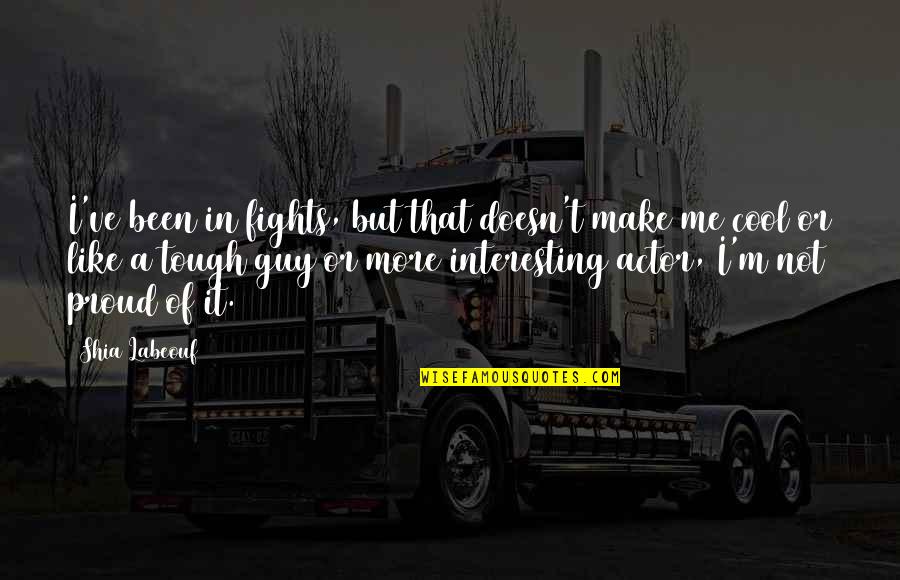 I've been in fights, but that doesn't make me cool or like a tough guy or more interesting actor, I'm not proud of it. —
Shia Labeouf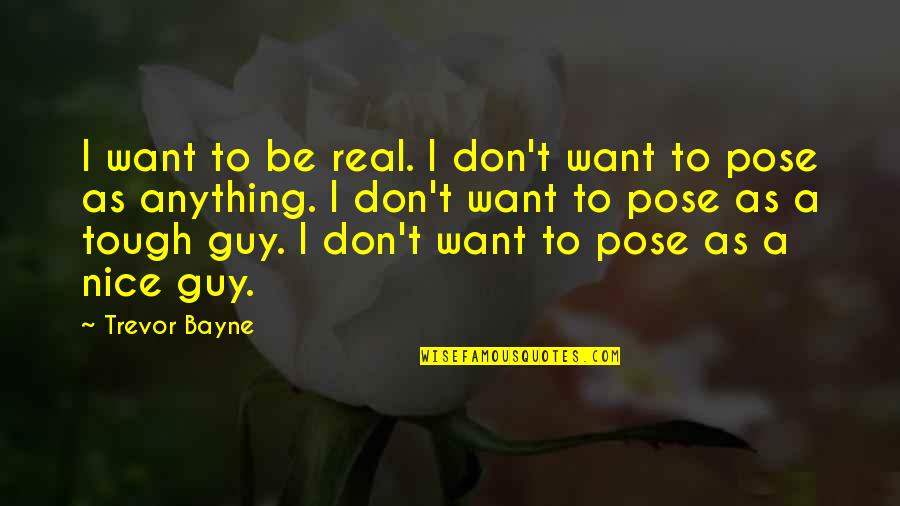 I want to be real. I don't want to pose as anything. I don't want to pose as a tough guy. I don't want to pose as a nice guy. —
Trevor Bayne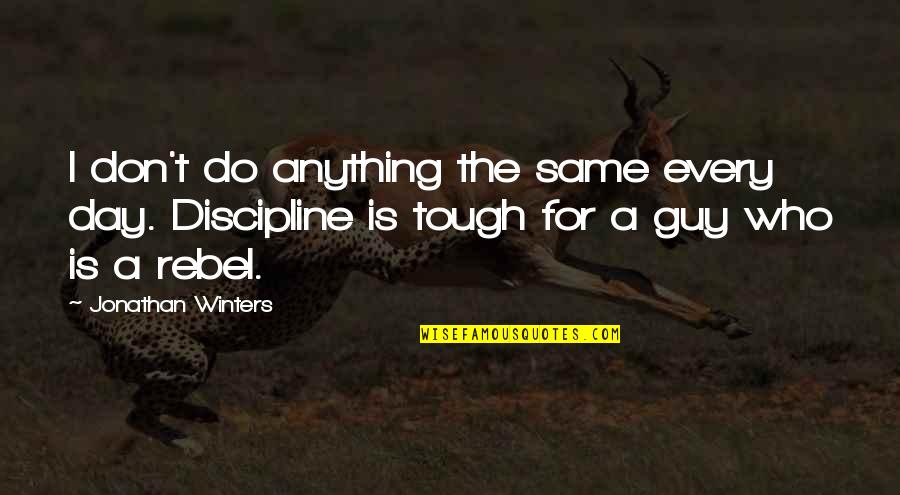 I don't do anything the same every day. Discipline is tough for a guy who is a rebel. —
Jonathan Winters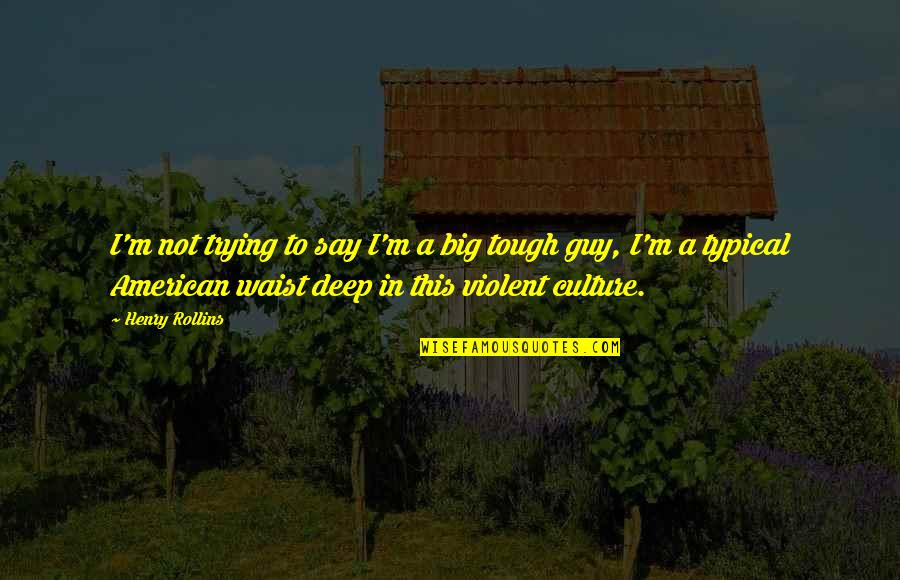 I'm not trying to say I'm a big tough guy, I'm a typical American waist deep in this violent culture. —
Henry Rollins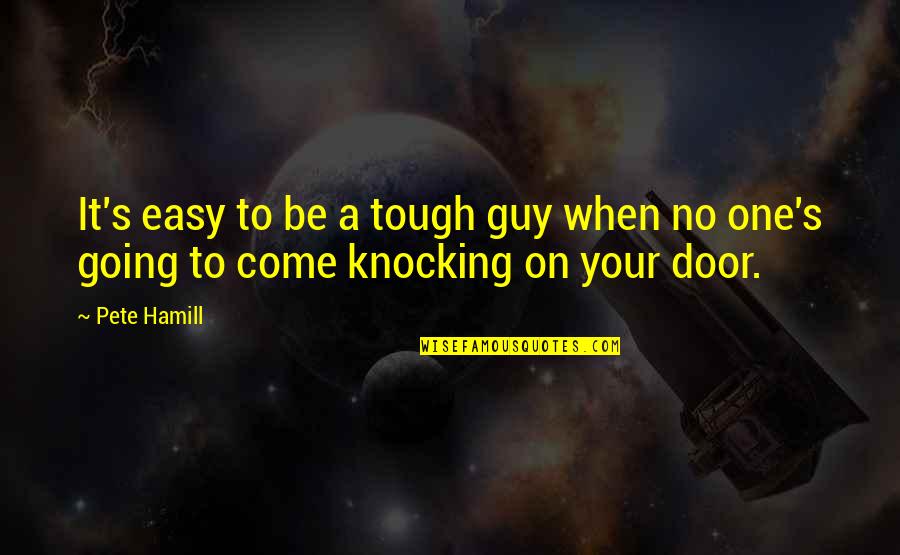 It's easy to be a tough guy when no one's going to come knocking on your door. —
Pete Hamill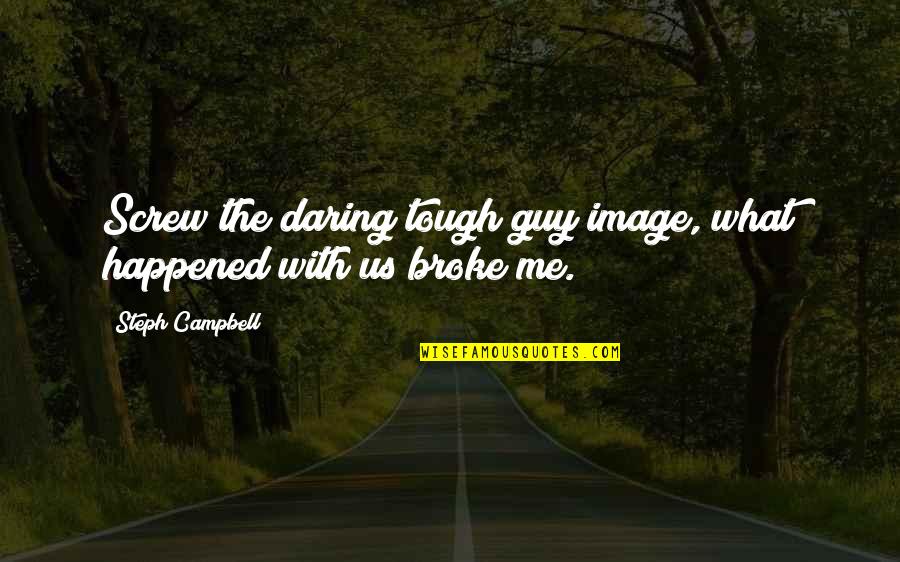 Screw the daring tough guy image, what happened with us broke me. —
Steph Campbell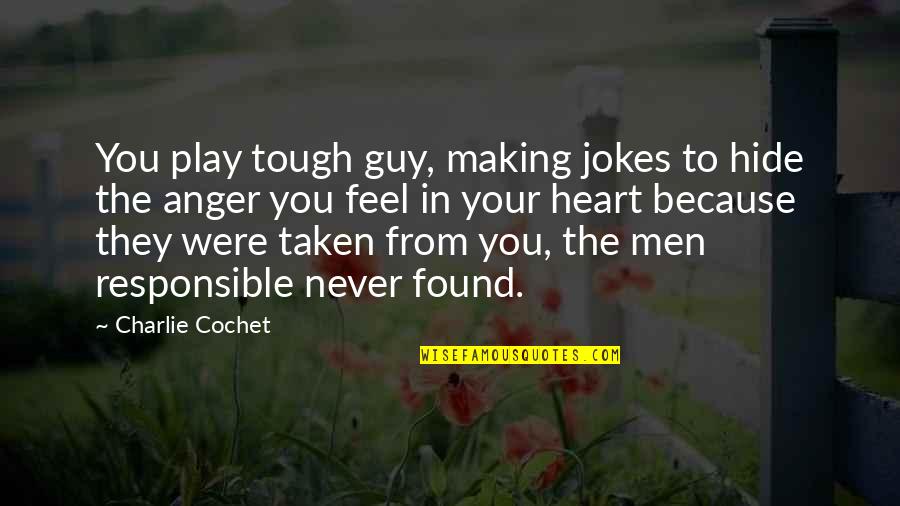 You play tough guy, making jokes to hide the anger you feel in your heart because they were taken from you, the men responsible never found. —
Charlie Cochet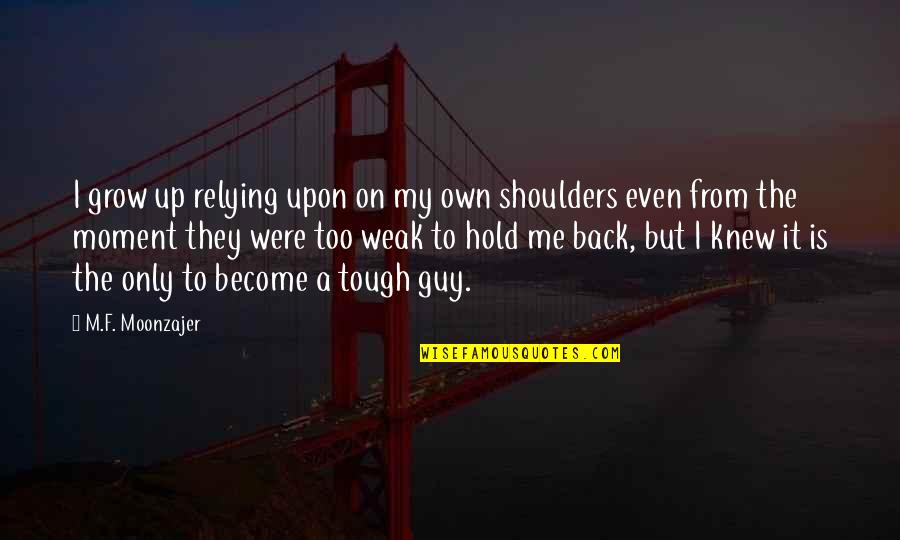 I grow up relying upon on my own shoulders even from the moment they were too weak to hold me back, but I knew it is the only to become a tough guy. —
M.F. Moonzajer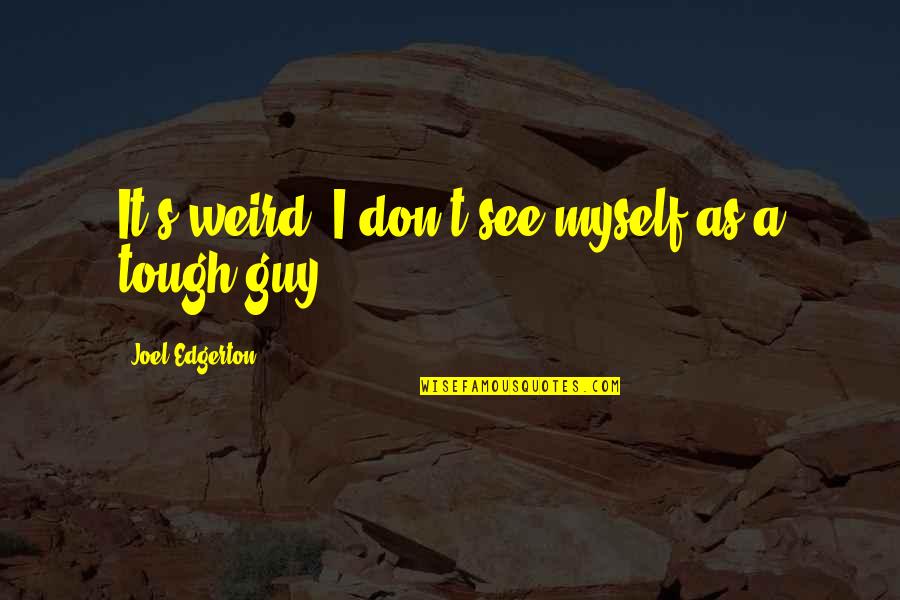 It's weird: I don't see myself as a tough guy. —
Joel Edgerton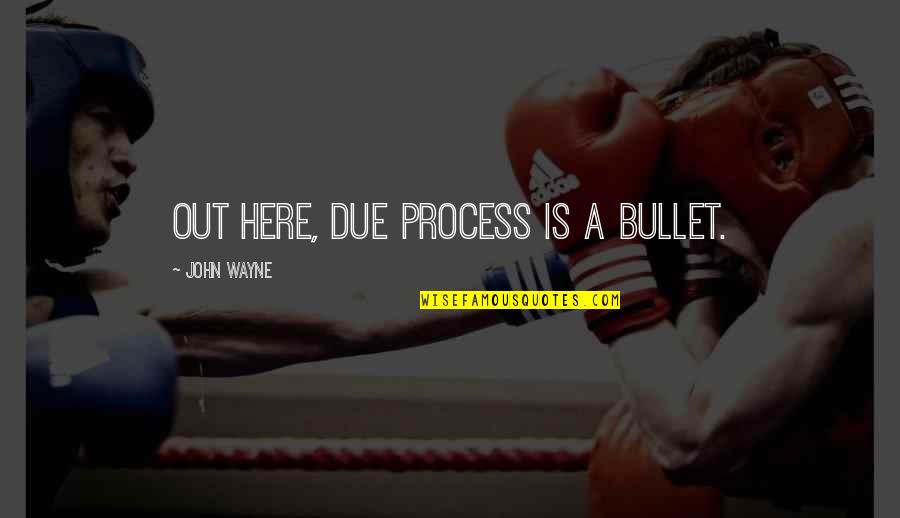 Out here, due process is a bullet. —
John Wayne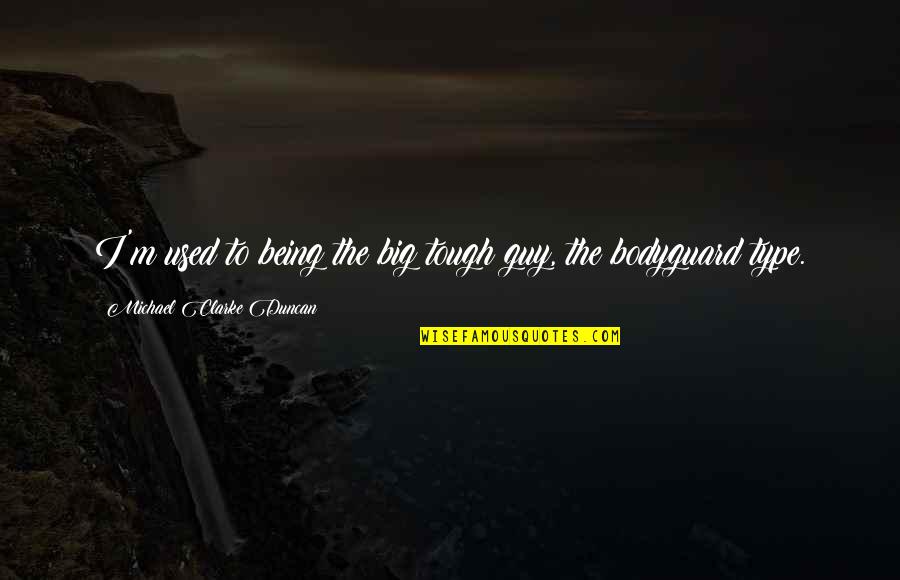 I'm used to being the big tough guy, the bodyguard type. —
Michael Clarke Duncan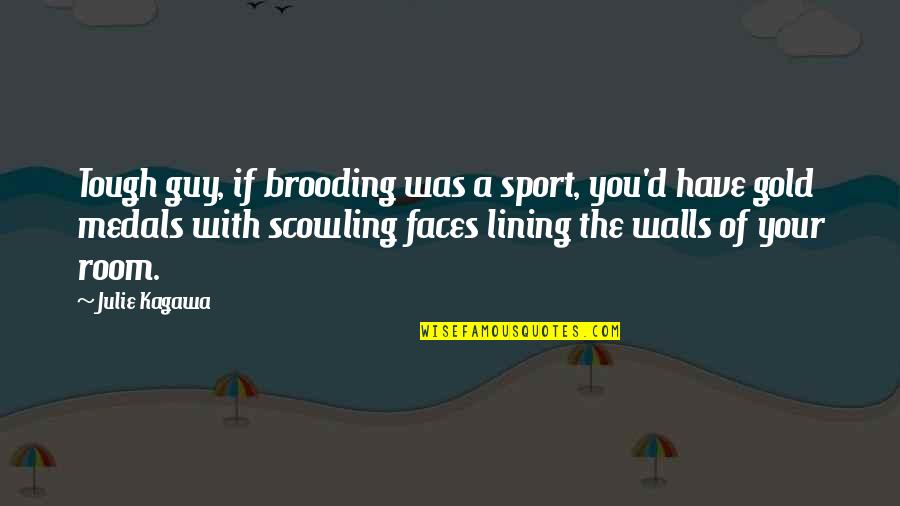 Tough guy, if brooding was a sport, you'd have gold medals with scowling faces lining the walls of your room. —
Julie Kagawa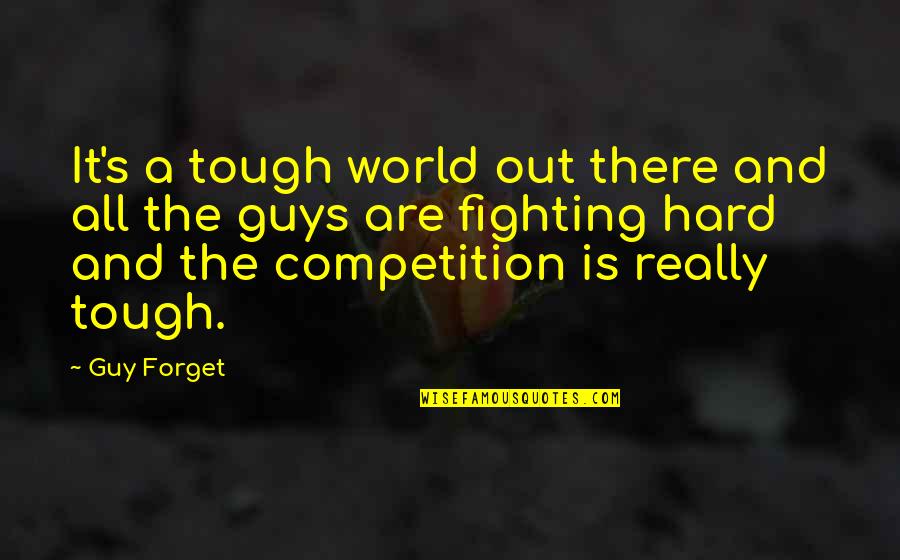 It's a tough world out there and all the guys are fighting hard and the competition is really tough. —
Guy Forget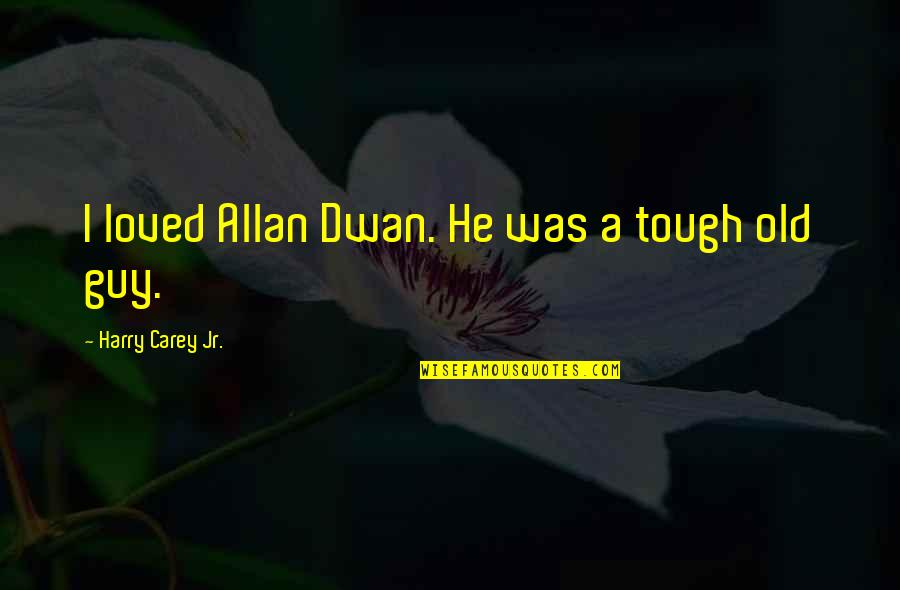 I loved Allan Dwan. He was a tough old guy. —
Harry Carey Jr.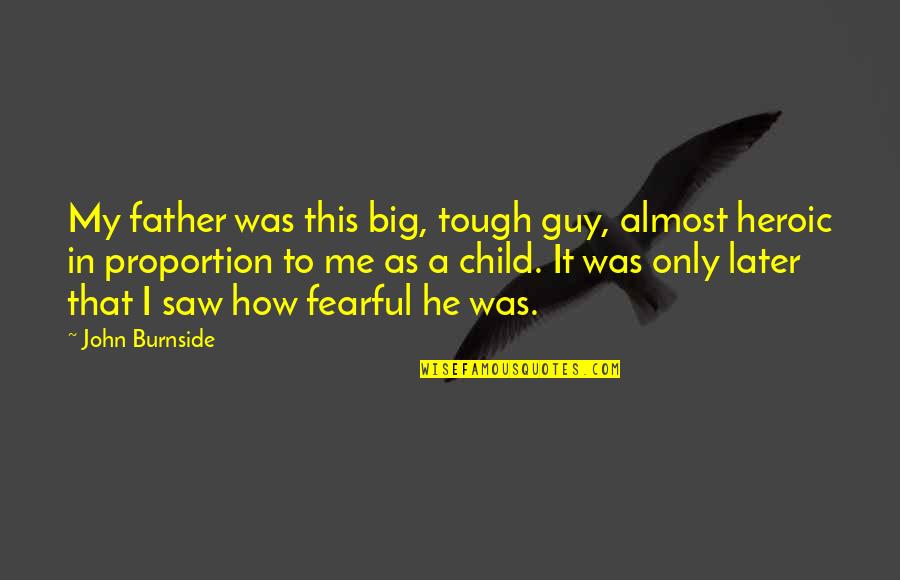 My father was this big, tough guy, almost heroic in proportion to me as a child. It was only later that I saw how fearful he was. —
John Burnside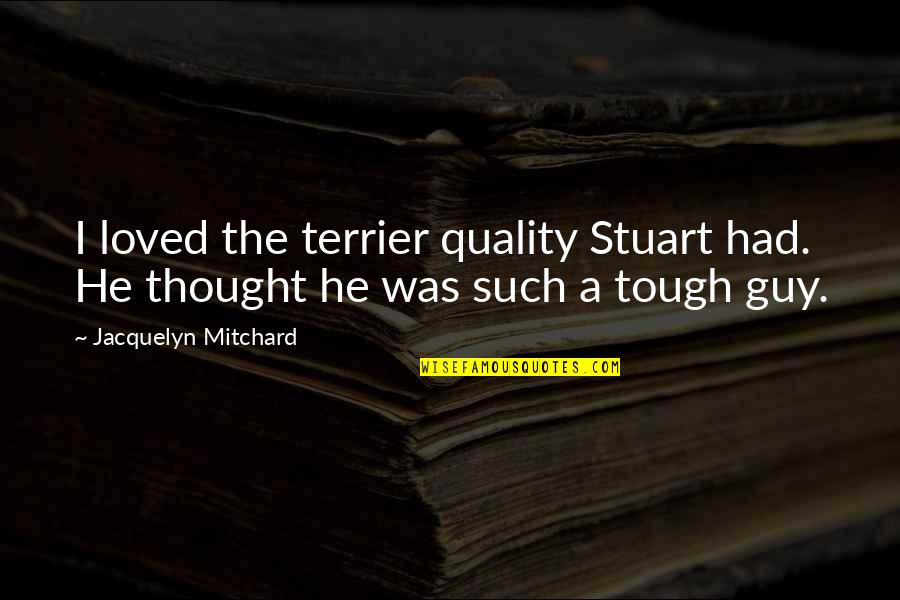 I loved the terrier quality Stuart had. He thought he was such a tough guy. —
Jacquelyn Mitchard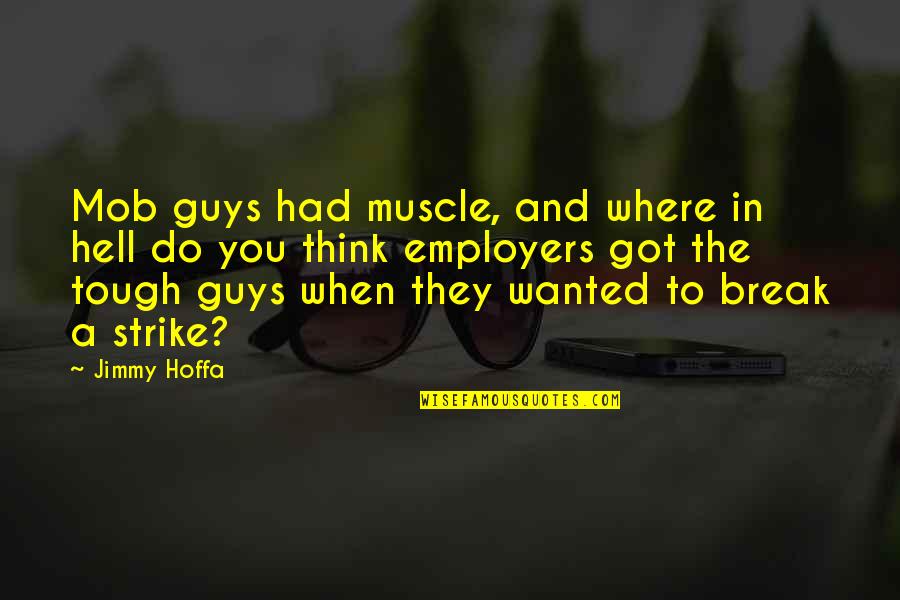 Mob guys had muscle, and where in hell do you think employers got the tough guys when they wanted to break a strike? —
Jimmy Hoffa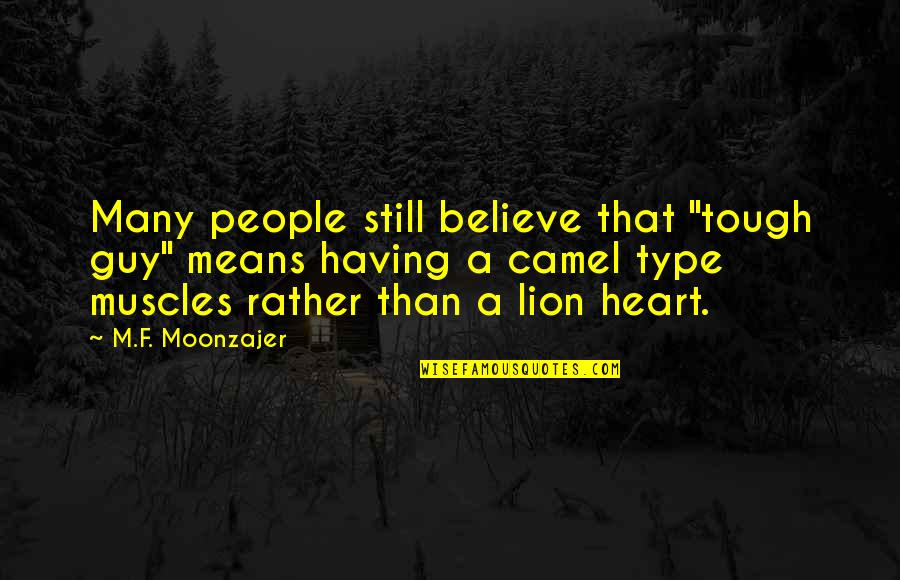 Many people still believe that "tough guy" means having a camel type muscles rather than a lion heart. —
M.F. Moonzajer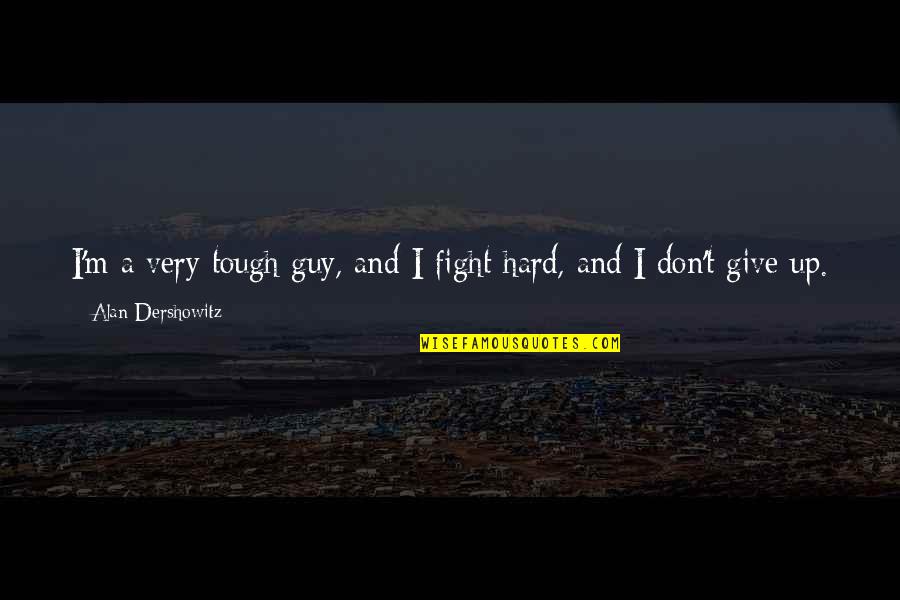 I'm a very tough guy, and I fight hard, and I don't give up. And that makes me friends and that makes me enemies, and I know that. —
Alan Dershowitz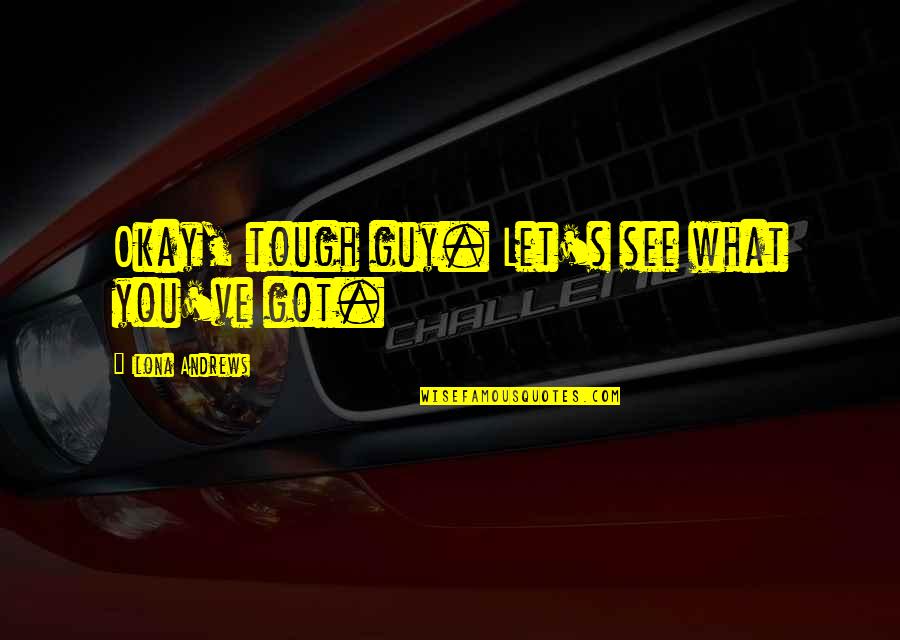 Okay, tough guy. Let's see what you've got. —
Ilona Andrews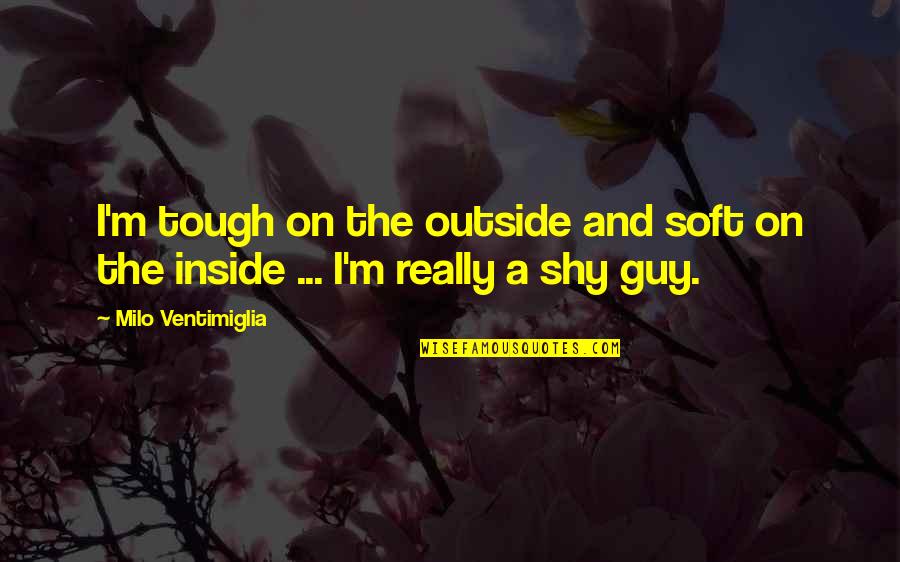 I'm tough on the outside and soft on the inside ... I'm really a shy guy. —
Milo Ventimiglia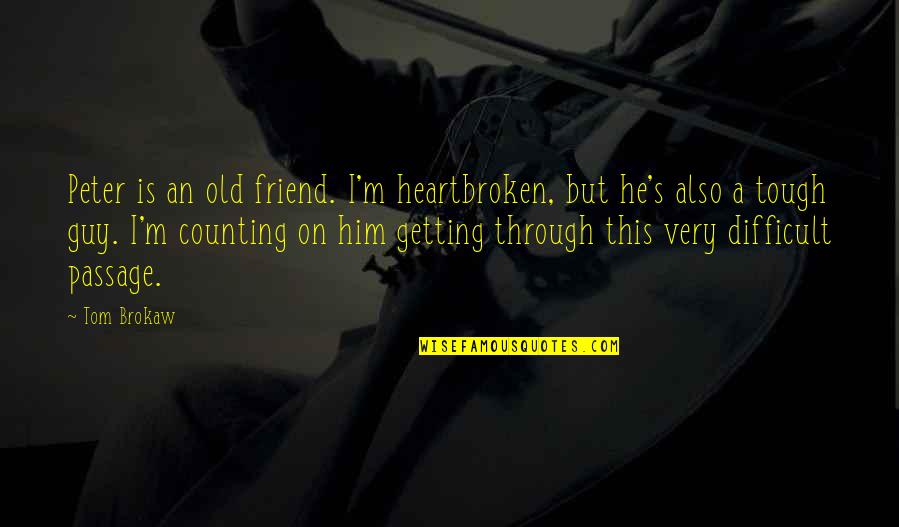 Peter is an old friend. I'm heartbroken, but he's also a tough guy. I'm counting on him getting through this very difficult passage. —
Tom Brokaw