Cristin Terrill Quotes
Top 17 wise famous quotes and sayings by Cristin Terrill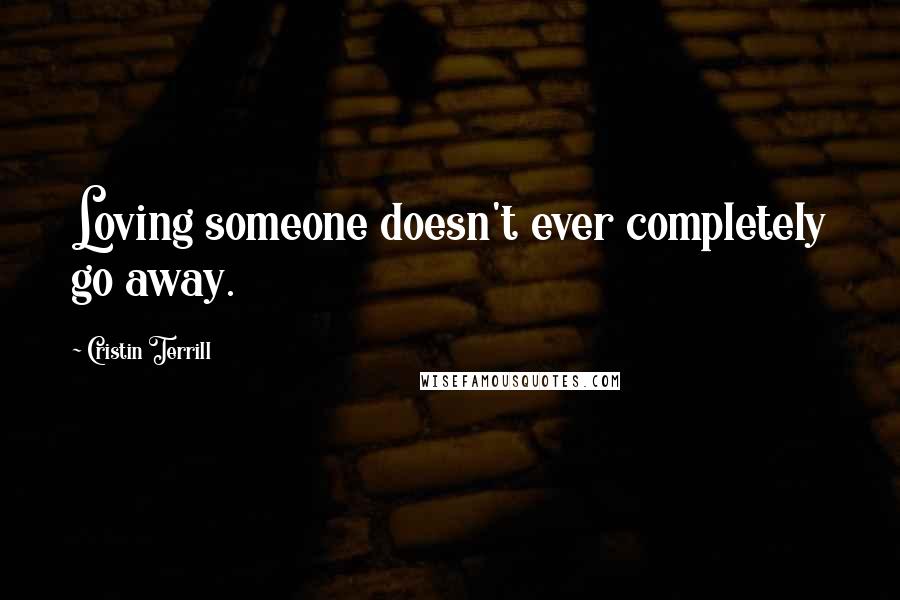 Loving someone doesn't ever completely go away.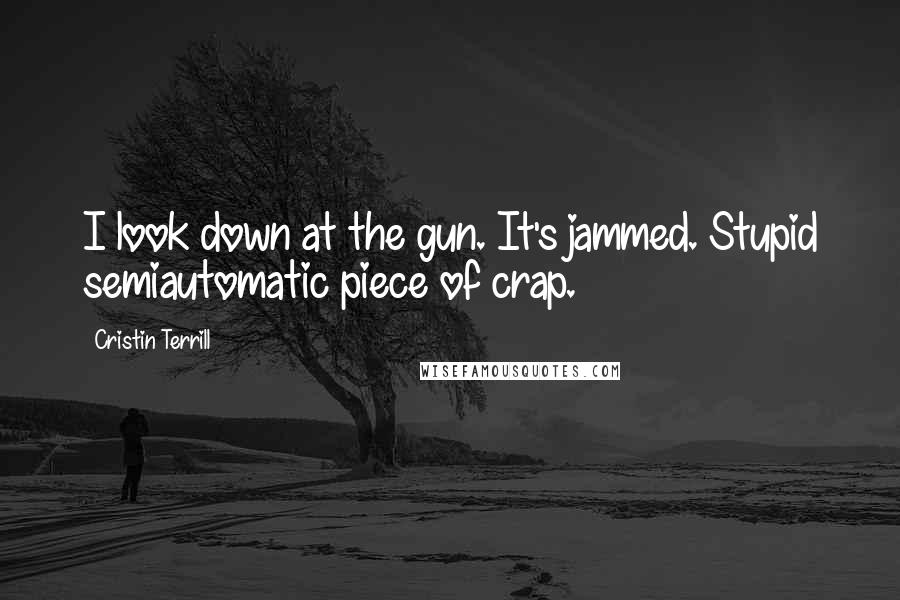 I look down at the gun. It's jammed. Stupid semiautomatic piece of crap.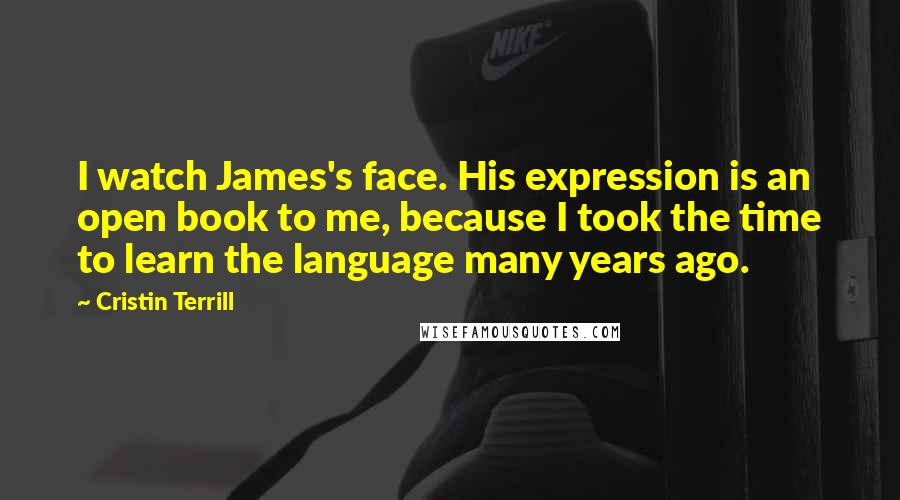 I watch James's face. His expression is an open book to me, because I took the time to learn the language many years ago.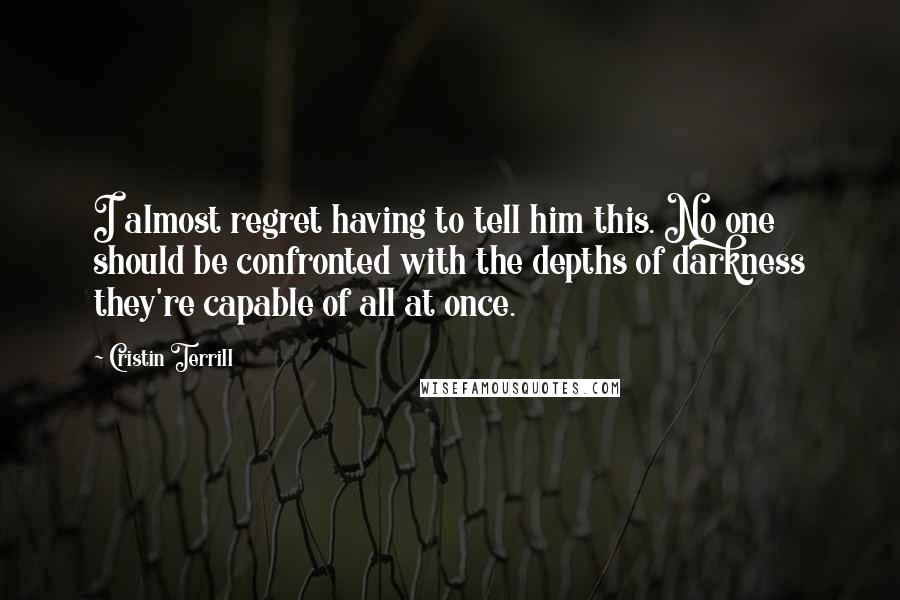 I almost regret having to tell him this. No one should be confronted with the depths of darkness they're capable of all at once.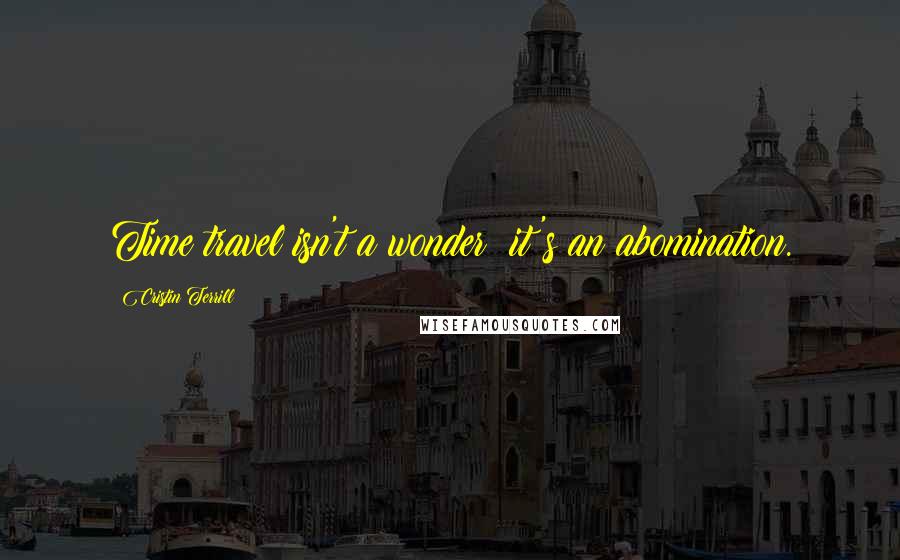 Time travel isn't a wonder; it's an abomination.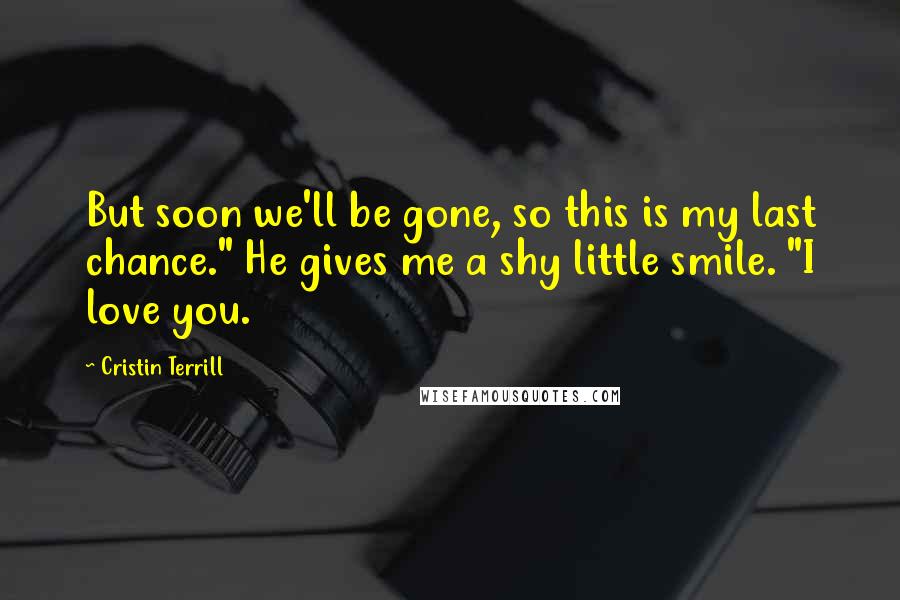 But soon we'll be gone, so this is my last chance." He gives me a shy little smile. "I love you.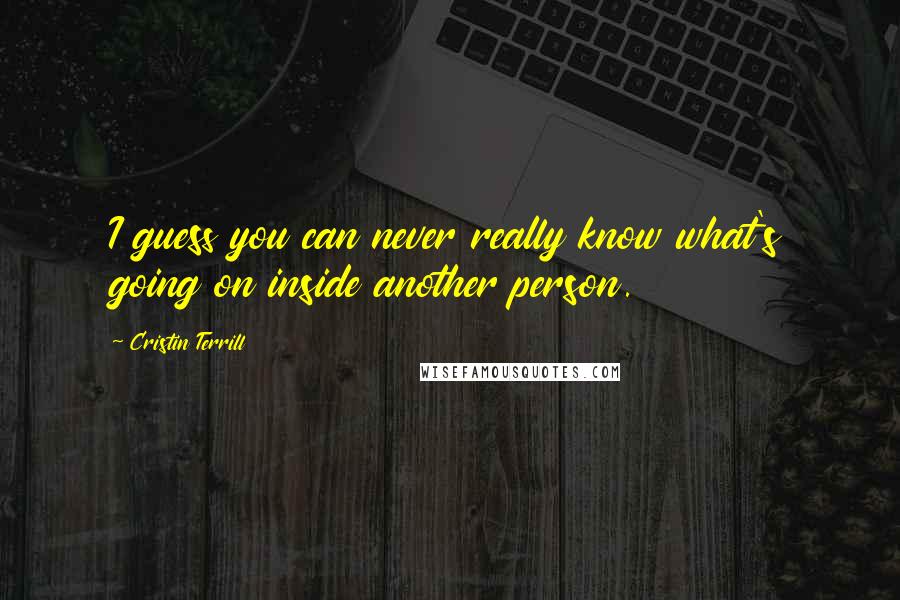 I guess you can never really know what's going on inside another person.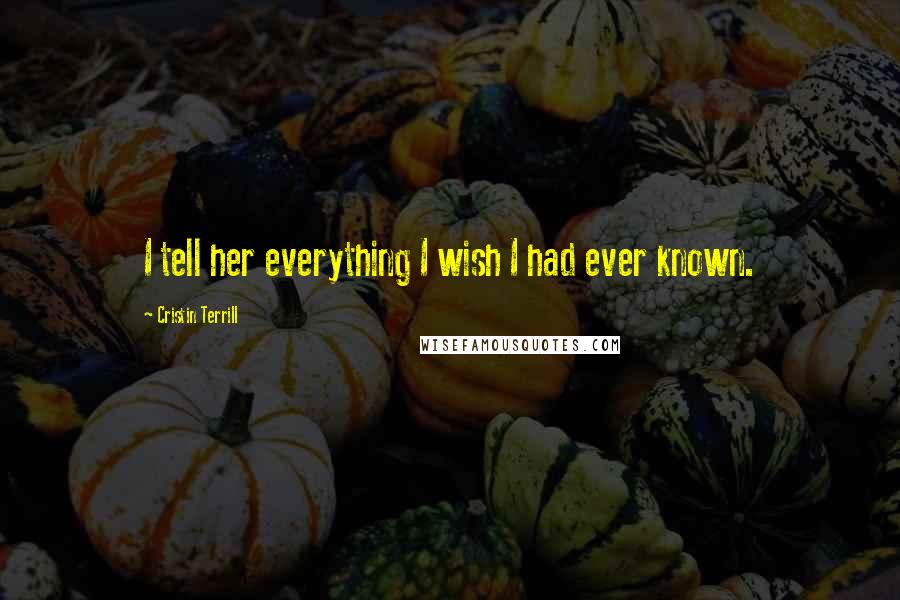 I tell her everything I wish I had ever known.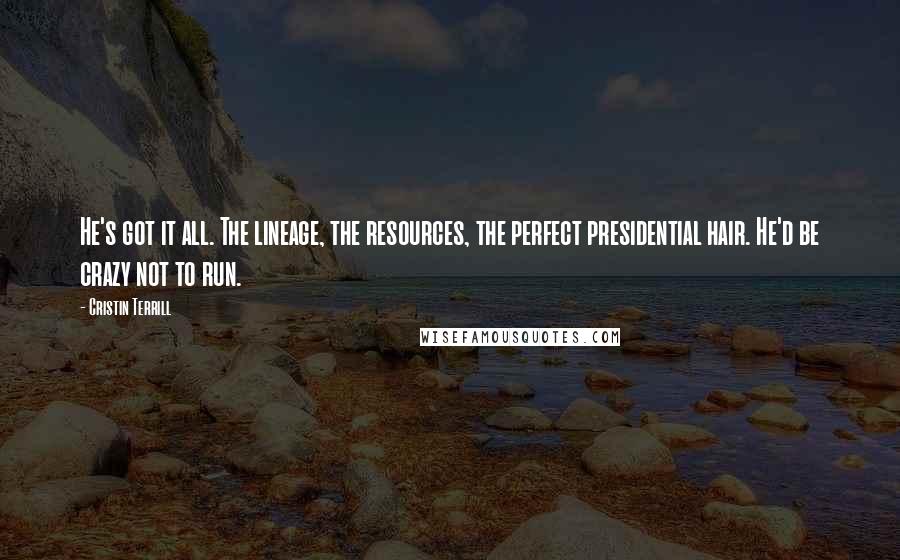 He's got it all. The lineage, the resources, the perfect presidential hair. He'd be crazy not to run.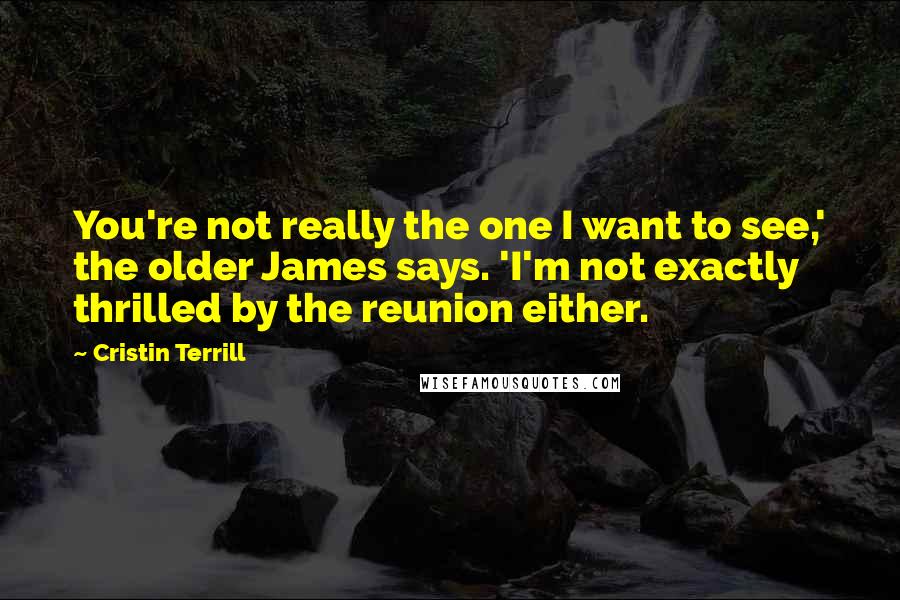 You're not really the one I want to see,' the older James says. 'I'm not exactly thrilled by the reunion either.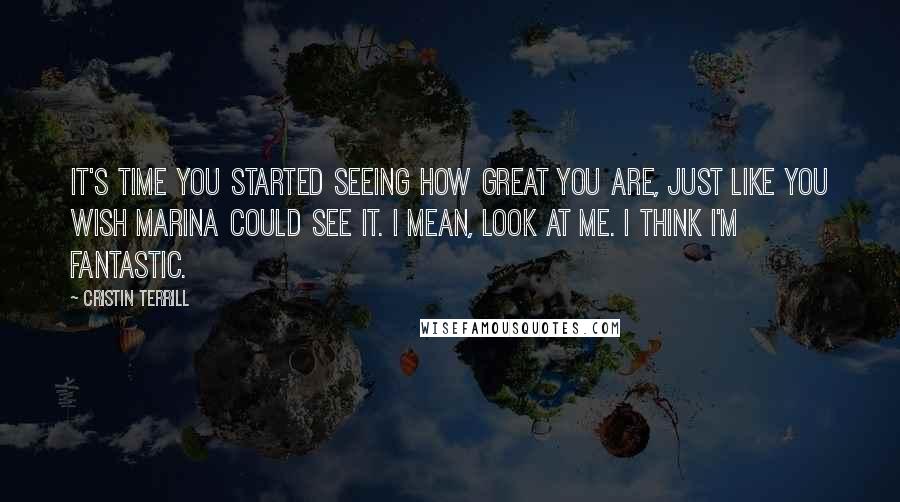 It's time you started seeing how great you are, just like you wish Marina could see it. I mean, look at me. I think I'm fantastic.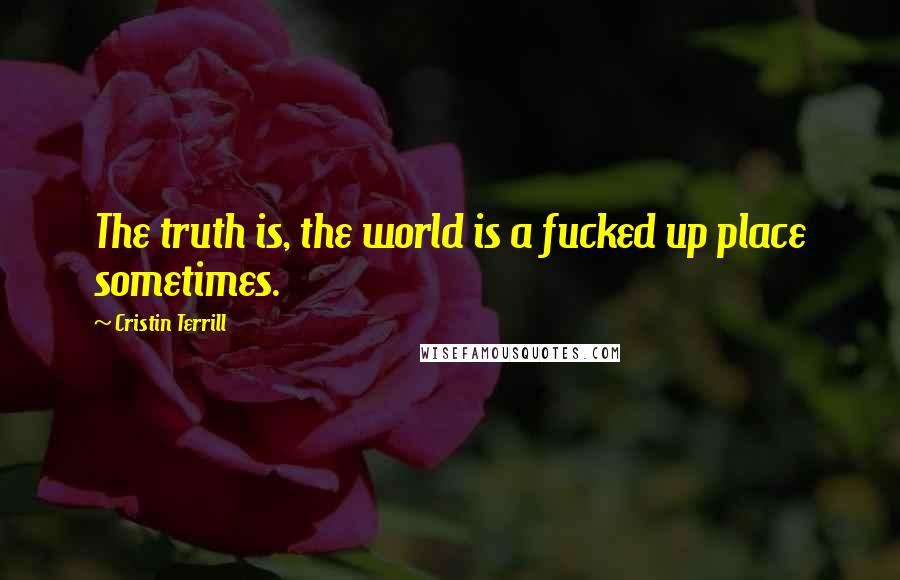 The truth is, the world is a fucked up place sometimes.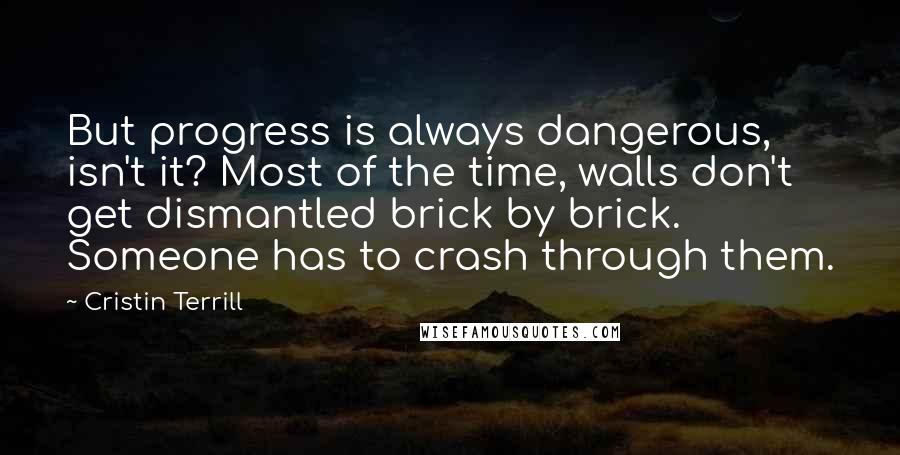 But progress is always dangerous, isn't it? Most of the time, walls don't get dismantled brick by brick. Someone has to crash through them.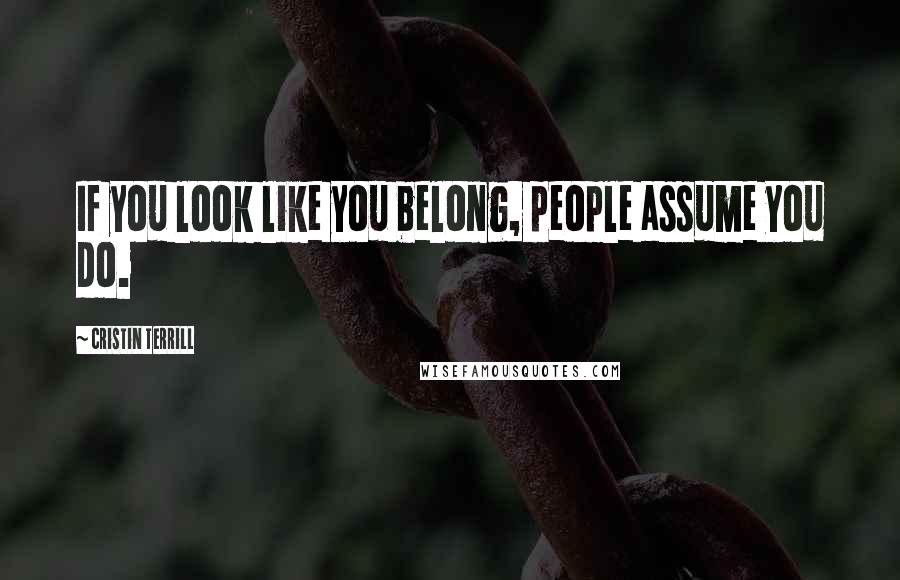 If you look like you belong, people assume you do.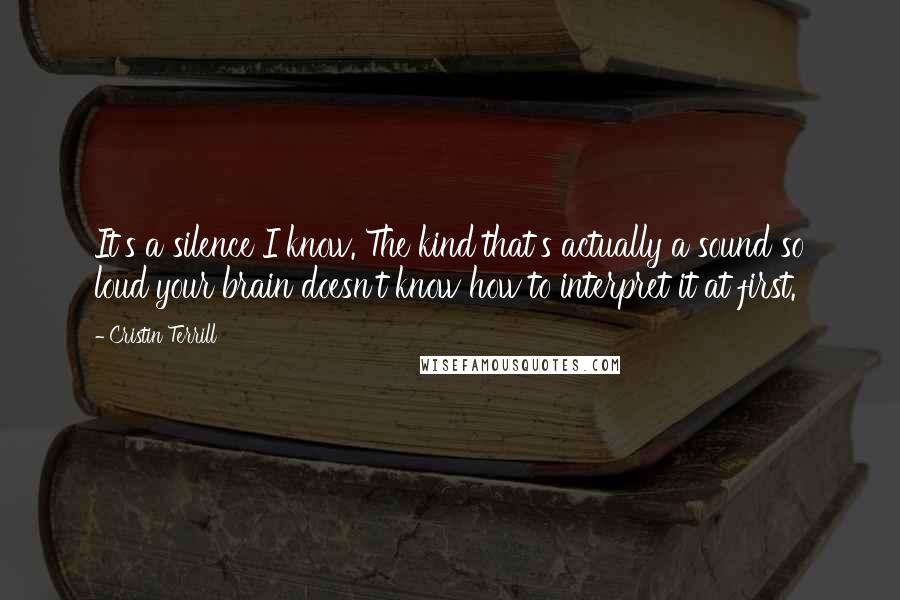 It's a silence I know. The kind that's actually a sound so loud your brain doesn't know how to interpret it at first.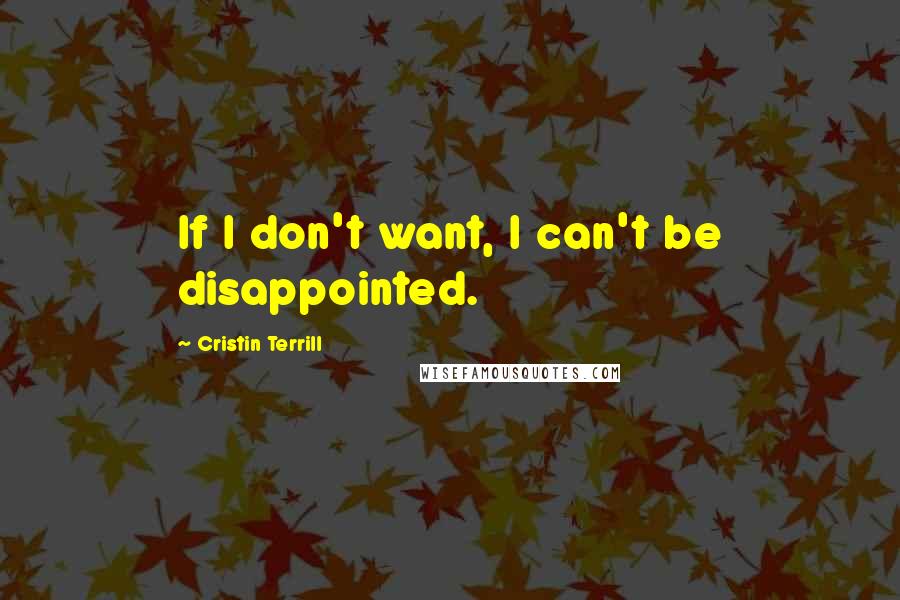 If I don't want, I can't be disappointed.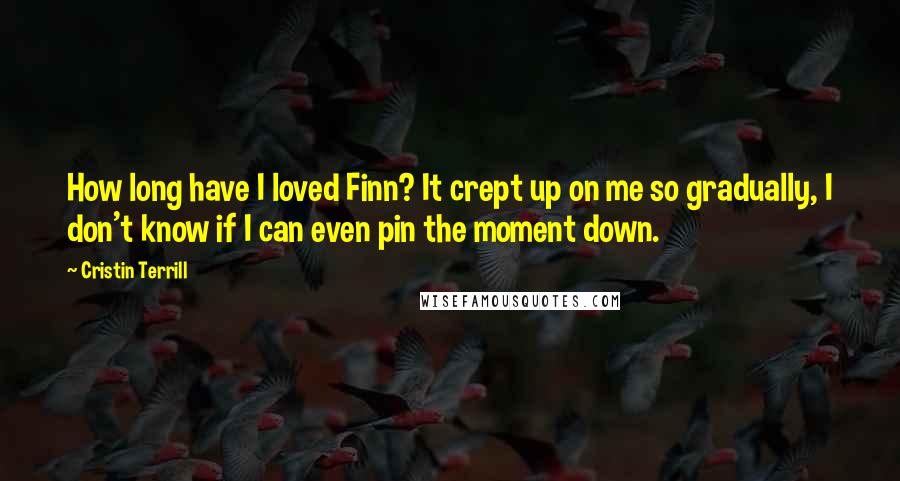 How long have I loved Finn? It crept up on me so gradually, I don't know if I can even pin the moment down.