Alison Rosen Quotes
Top 9 wise famous quotes and sayings by Alison Rosen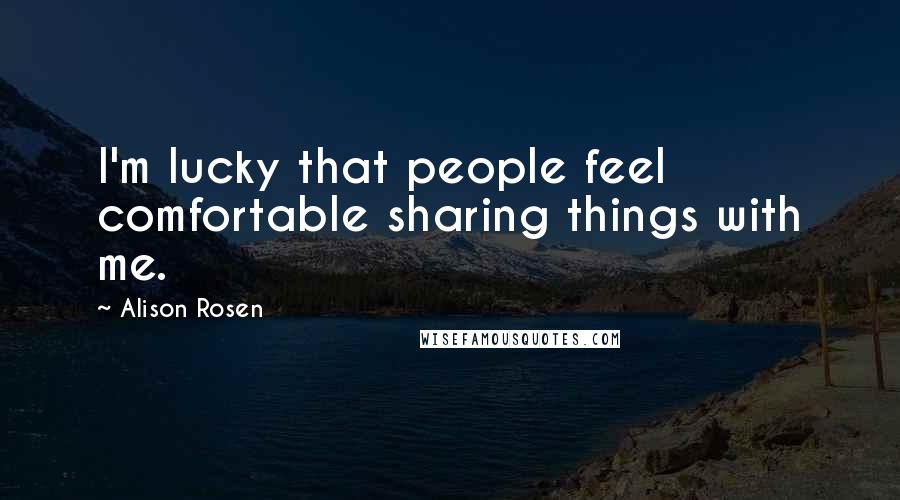 I'm lucky that people feel comfortable sharing things with me.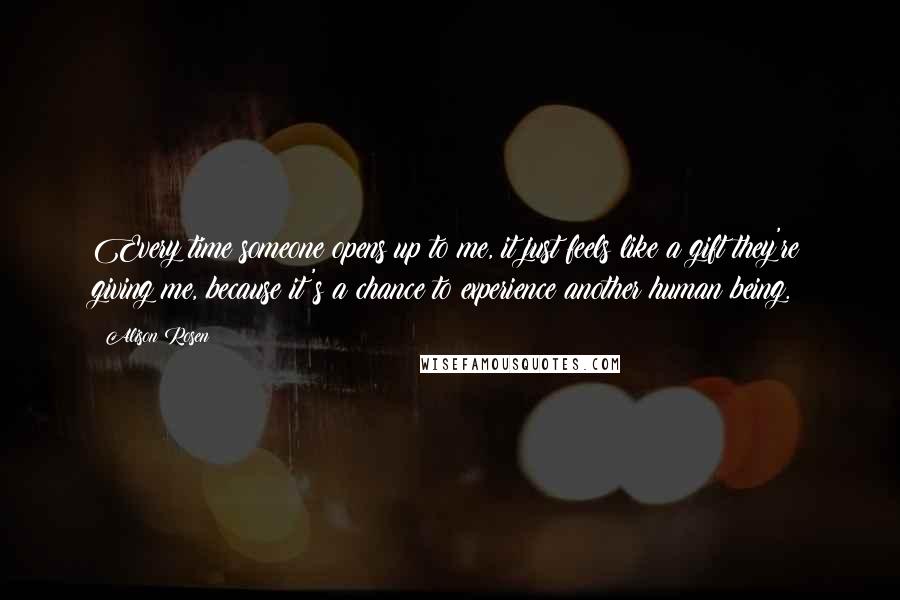 Every time someone opens up to me, it just feels like a gift they're giving me, because it's a chance to experience another human being.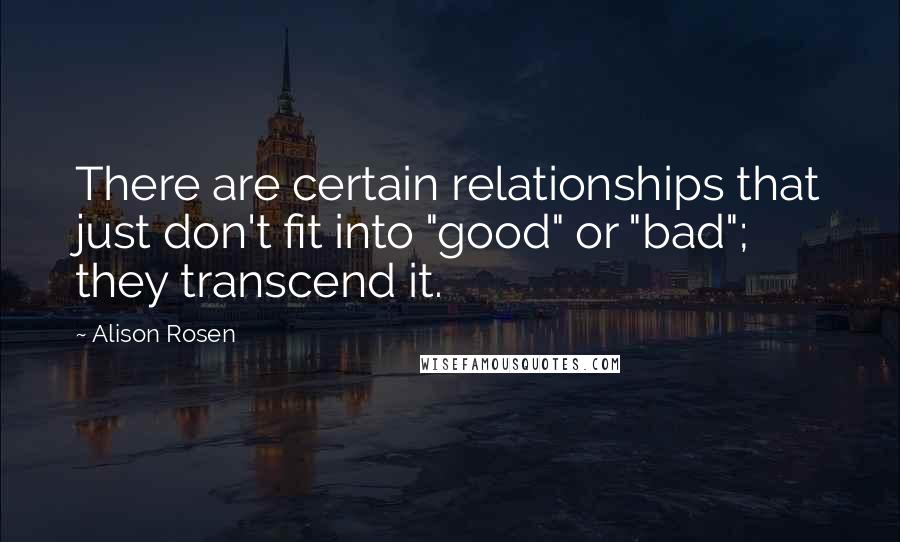 There are certain relationships that just don't fit into "good" or "bad"; they transcend it.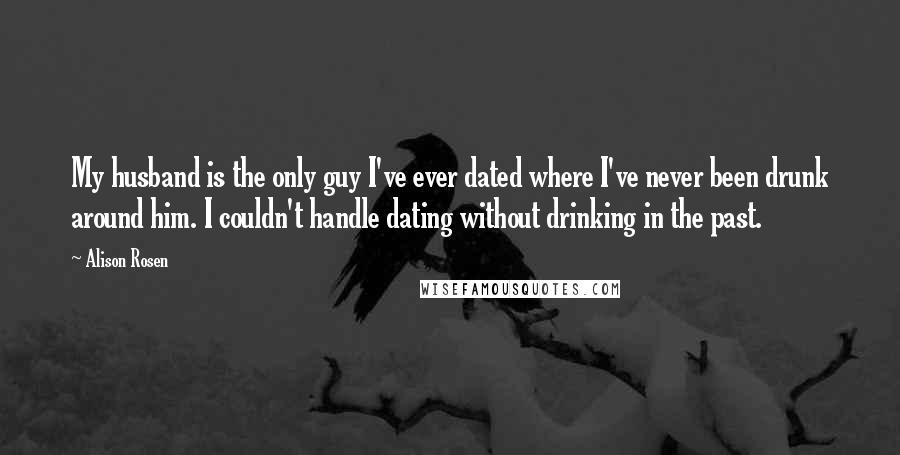 My husband is the only guy I've ever dated where I've never been drunk around him. I couldn't handle dating without drinking in the past.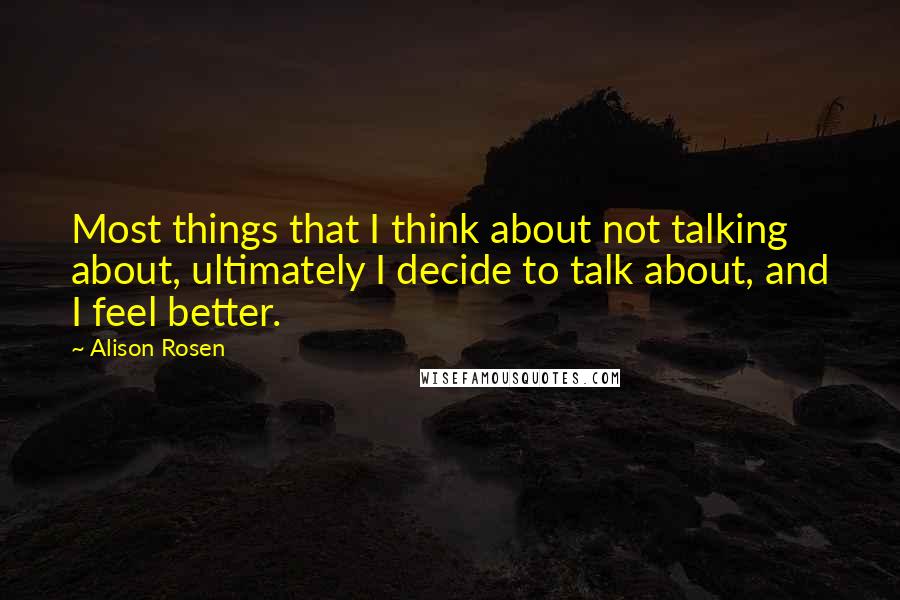 Most things that I think about not talking about, ultimately I decide to talk about, and I feel better.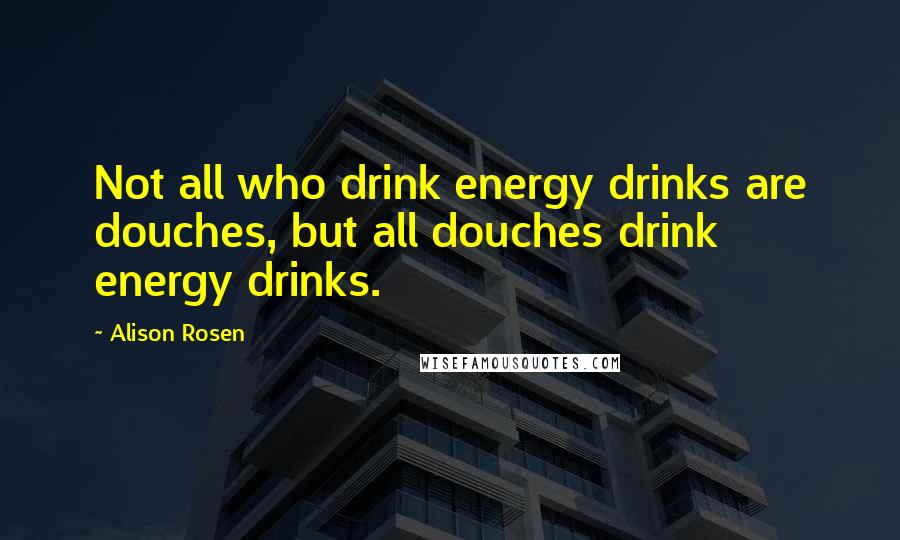 Not all who drink energy drinks are douches, but all douches drink energy drinks.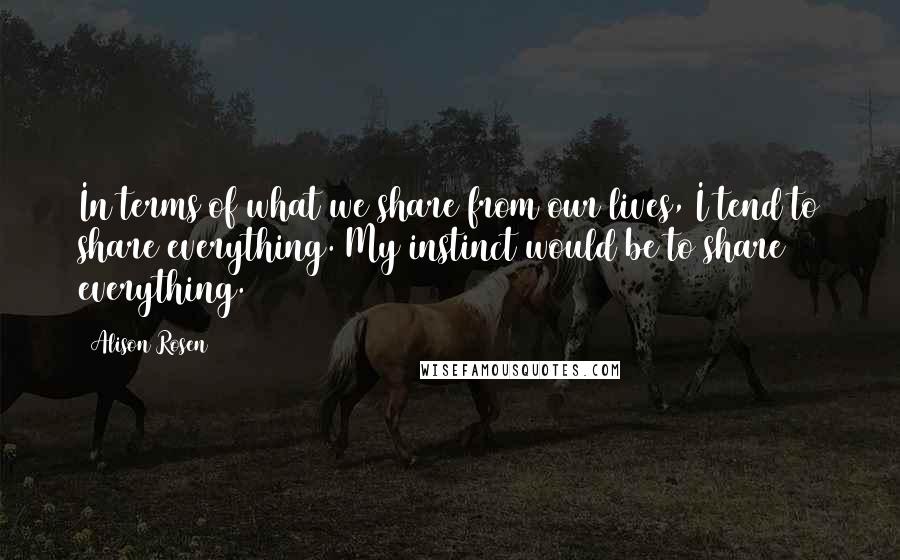 In terms of what we share from our lives, I tend to share everything. My instinct would be to share everything.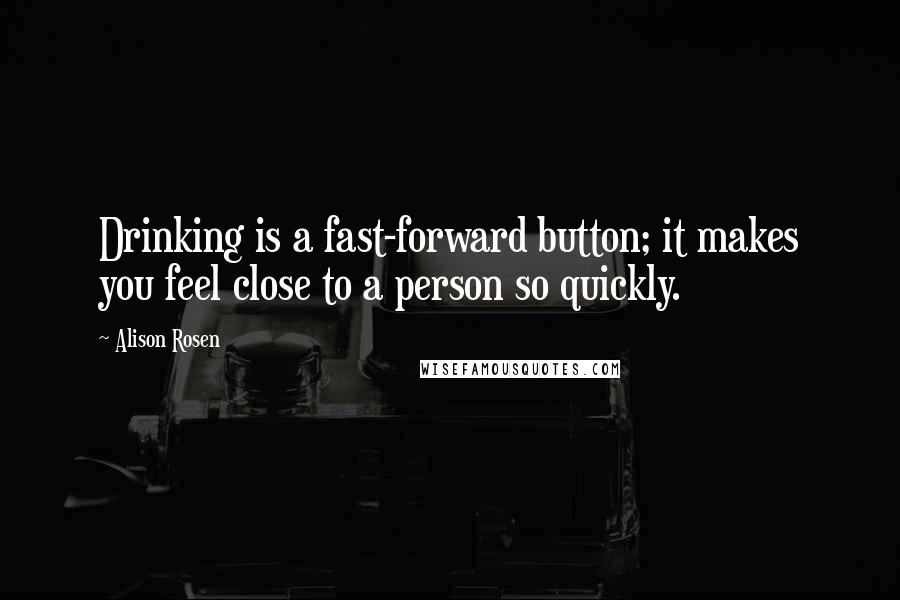 Drinking is a fast-forward button; it makes you feel close to a person so quickly.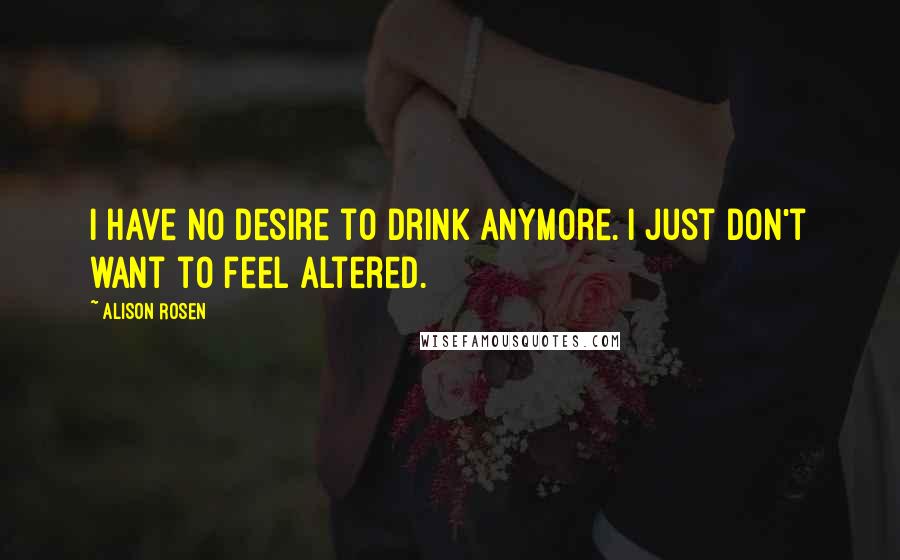 I have no desire to drink anymore. I just don't want to feel altered.