William Eckhardt Quotes
Top 7 wise famous quotes and sayings by William Eckhardt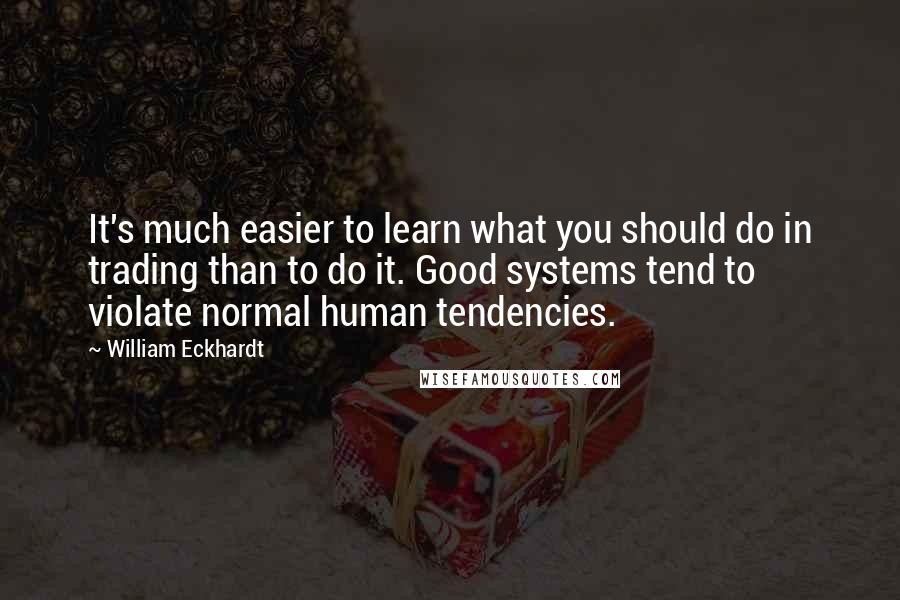 It's much easier to learn what you should do in trading than to do it. Good systems tend to violate normal human tendencies.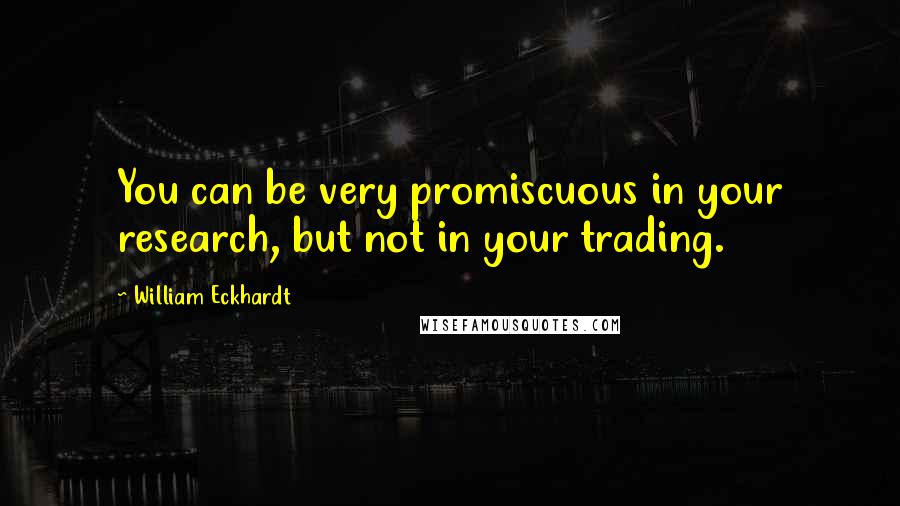 You can be very promiscuous in your research, but not in your trading.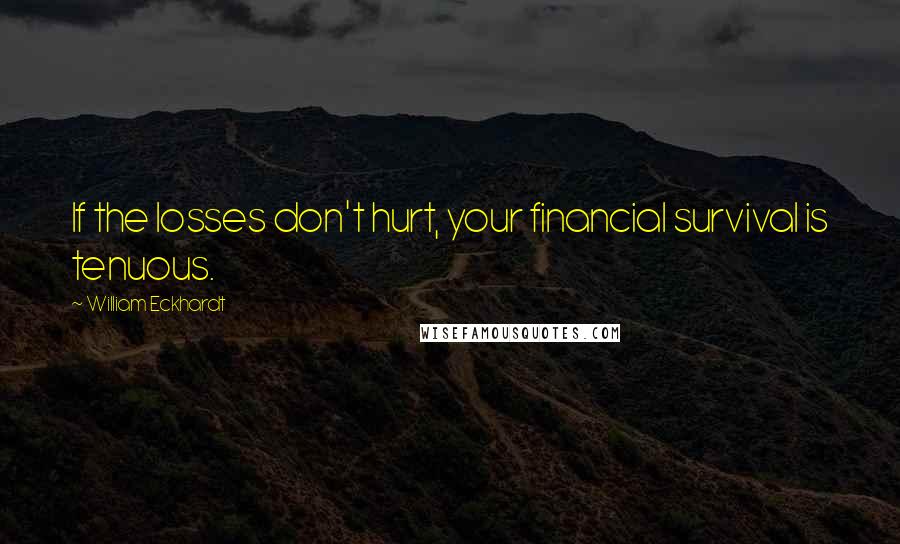 If the losses don't hurt, your financial survival is tenuous.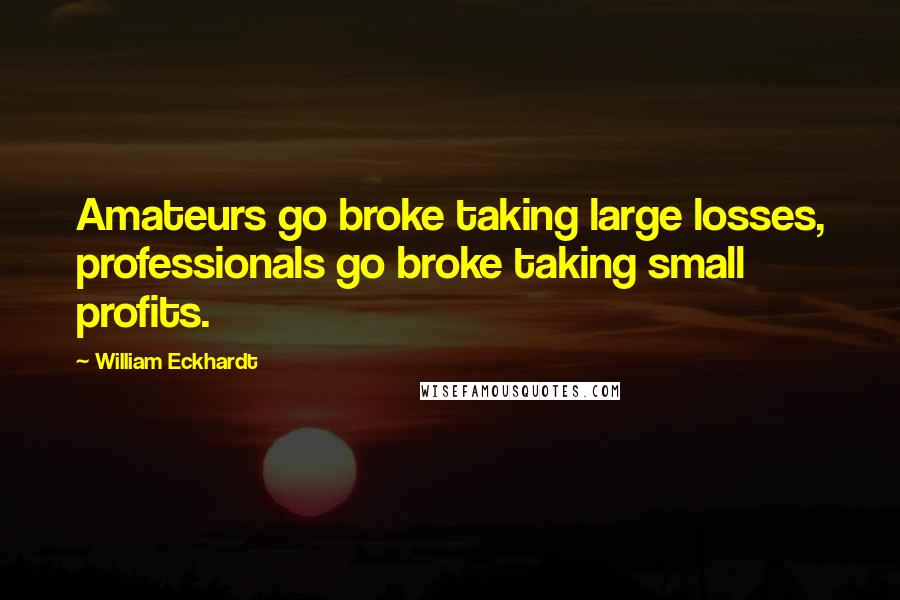 Amateurs go broke taking large losses, professionals go broke taking small profits.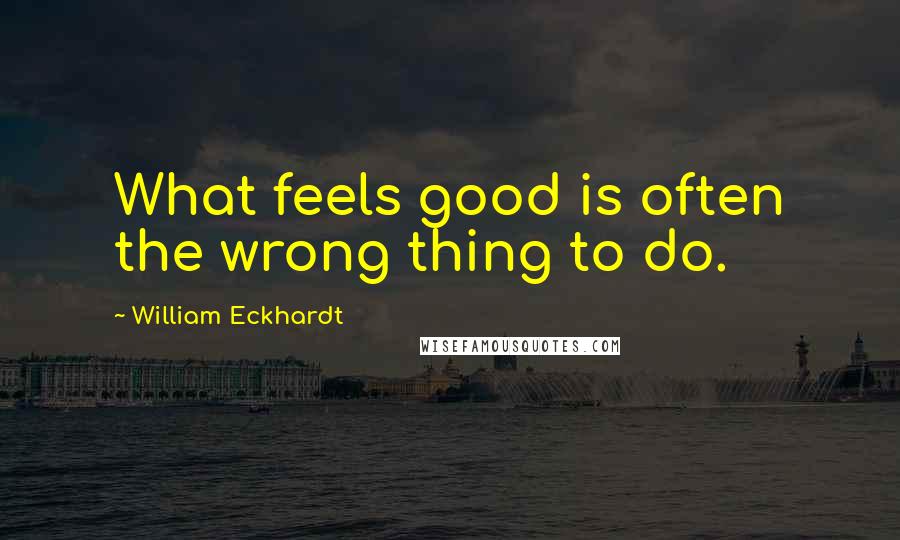 What feels good is often the wrong thing to do.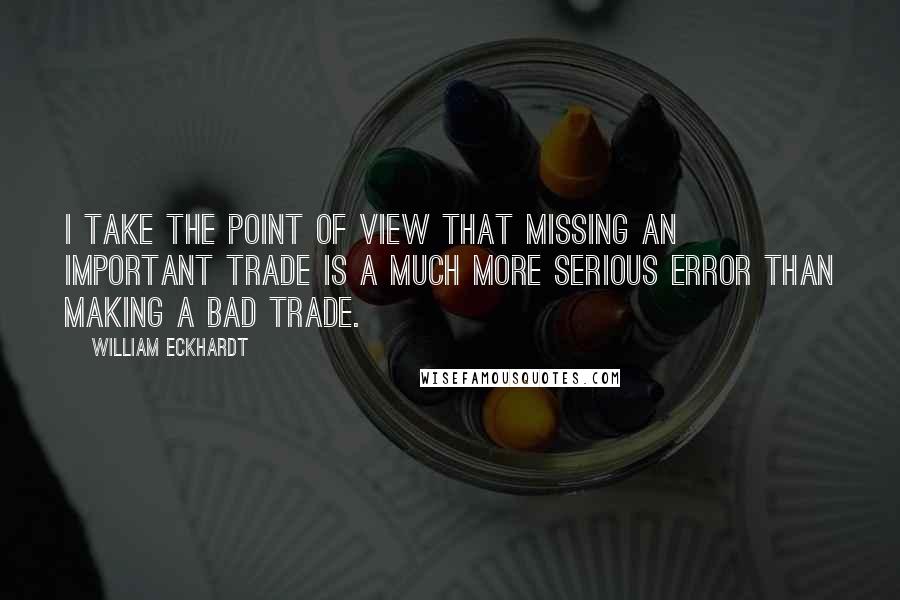 I take the point of view that missing an important trade is a much more serious error than making a bad trade.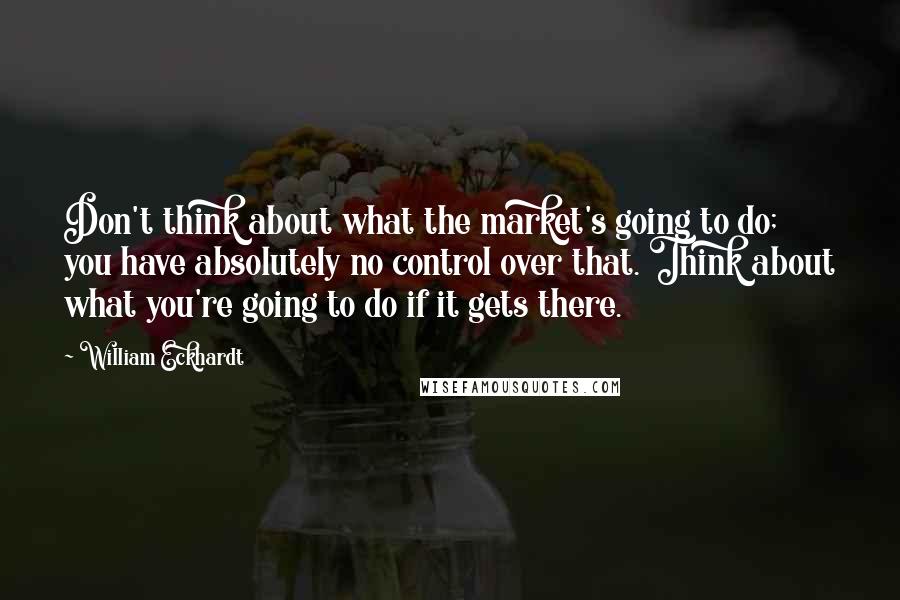 Don't think about what the market's going to do; you have absolutely no control over that. Think about what you're going to do if it gets there.