Within a few hours of meeting him, I realized that "love at first sight" just means feeling immediately and extremely calm with someone.
—
Pamela Druckerman
I feel like my first conversation with someone, I really get a good feeling about who that person is and mainly about how open they are.
—
Elisabeth Shue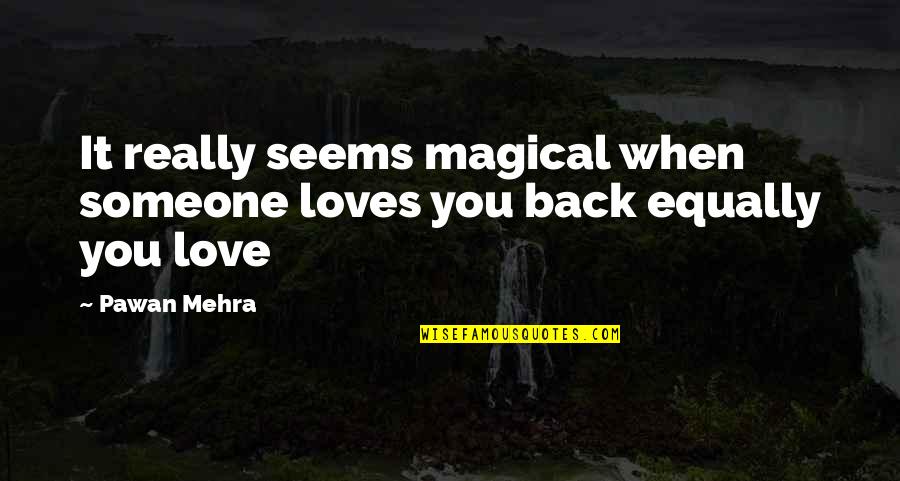 It really seems magical when someone loves you back equally you love
—
Pawan Mehra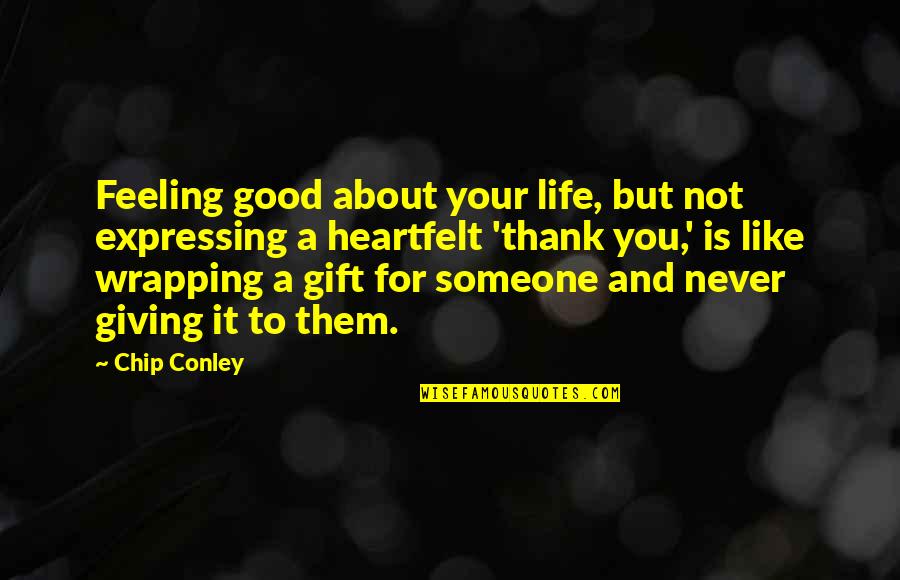 Feeling good about your life, but not expressing a heartfelt 'thank you,' is like wrapping a gift for someone and never giving it to them.
—
Chip Conley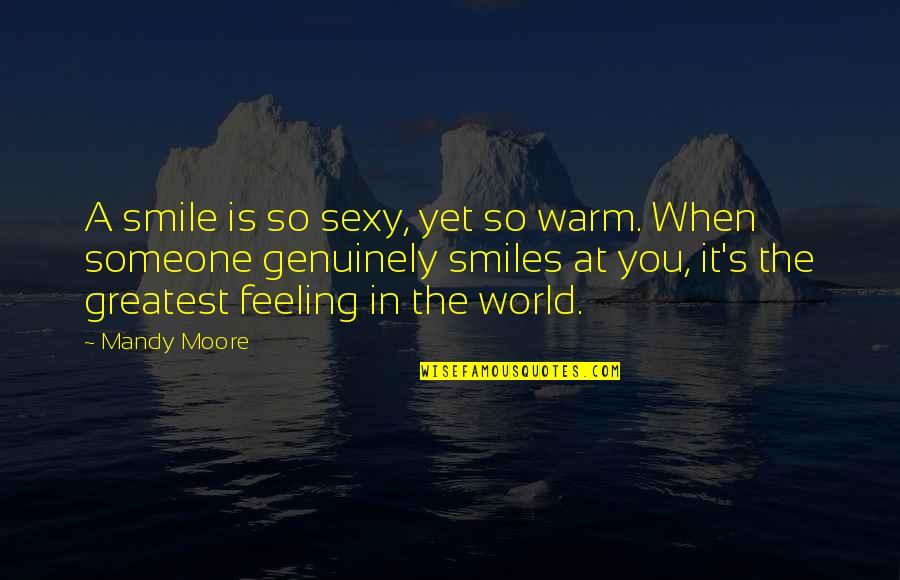 A smile is so sexy, yet so warm. When someone genuinely smiles at you, it's the greatest feeling in the world.
—
Mandy Moore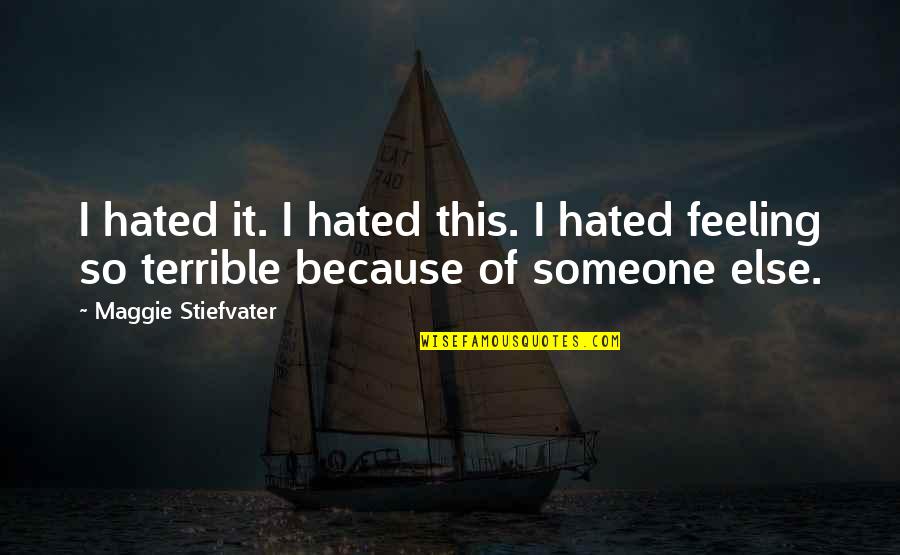 I hated it. I hated this. I hated feeling so terrible because of someone else.
—
Maggie Stiefvater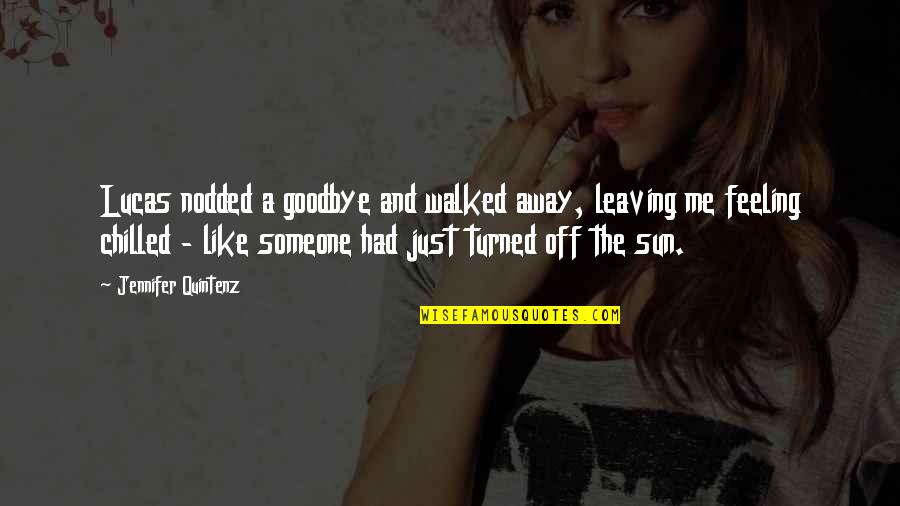 Lucas nodded a goodbye and walked away, leaving me feeling chilled - like someone had just turned off the sun.
—
Jennifer Quintenz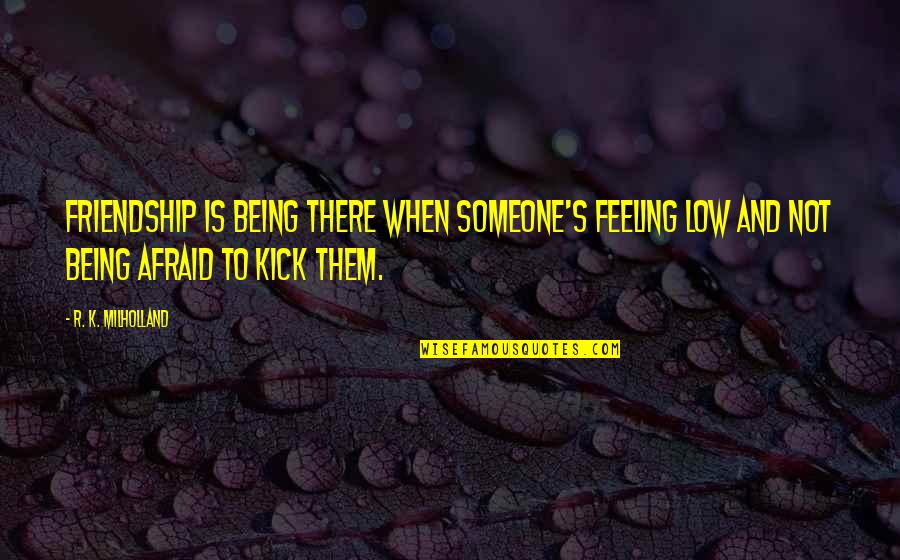 Friendship is being there when someone's feeling low and not being afraid to kick them.
—
R. K. Milholland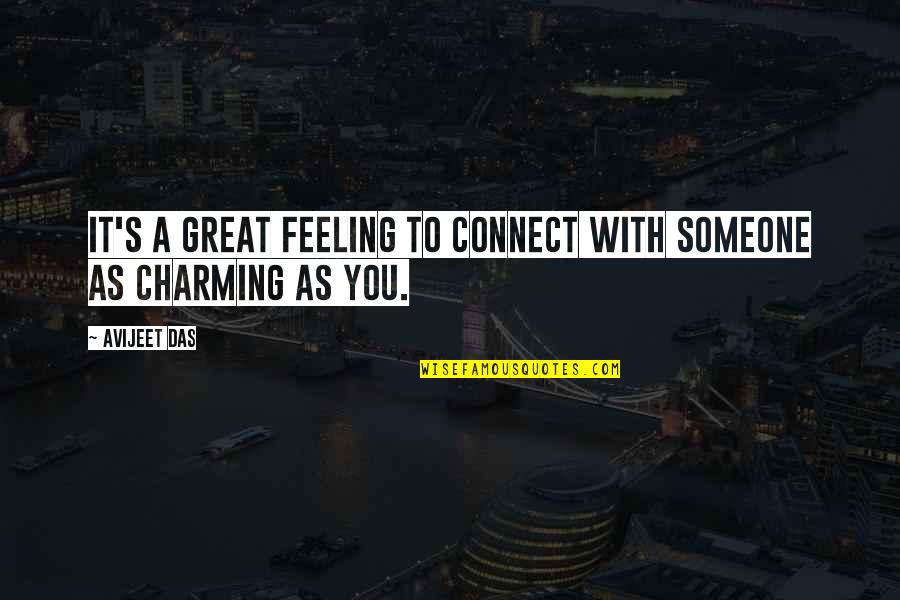 It's a great feeling to connect with someone as charming as you.
—
Avijeet Das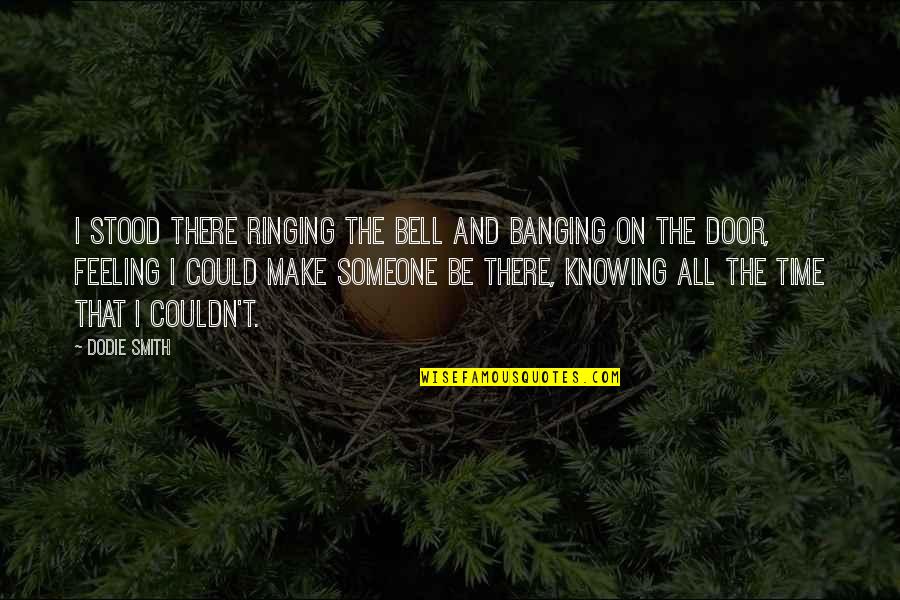 I stood there ringing the bell and banging on the door, feeling I could make someone be there, knowing all the time that I couldn't.
—
Dodie Smith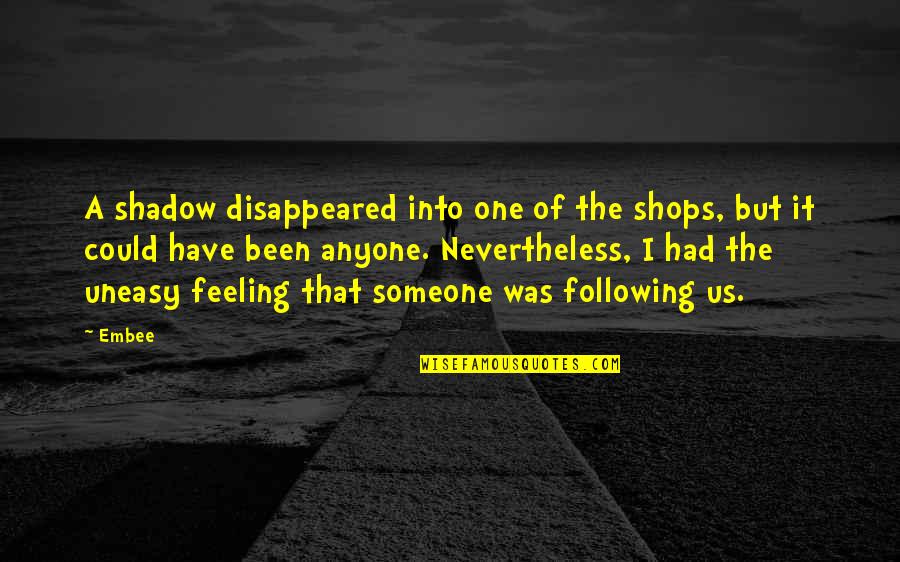 A shadow disappeared into one of the shops, but it could have been anyone. Nevertheless, I had the uneasy feeling that someone was following us. —
Embee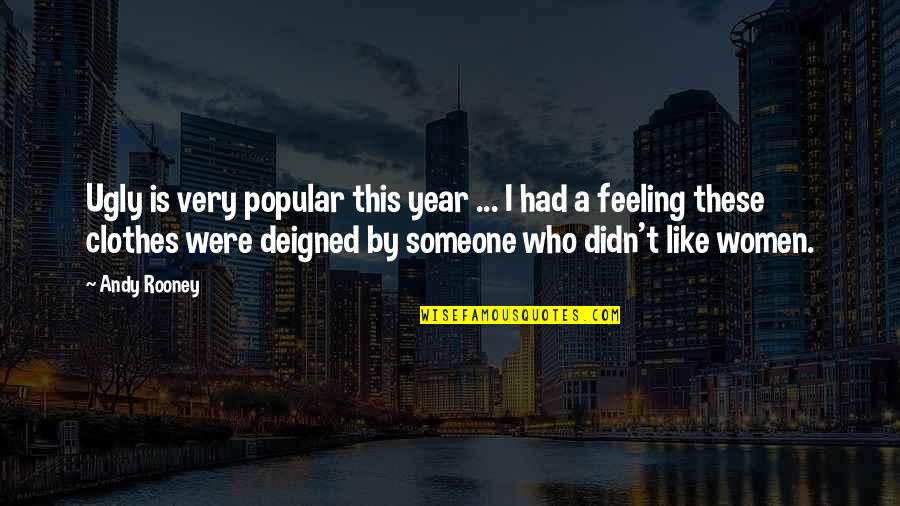 Ugly is very popular this year ... I had a feeling these clothes were deigned by someone who didn't like women. —
Andy Rooney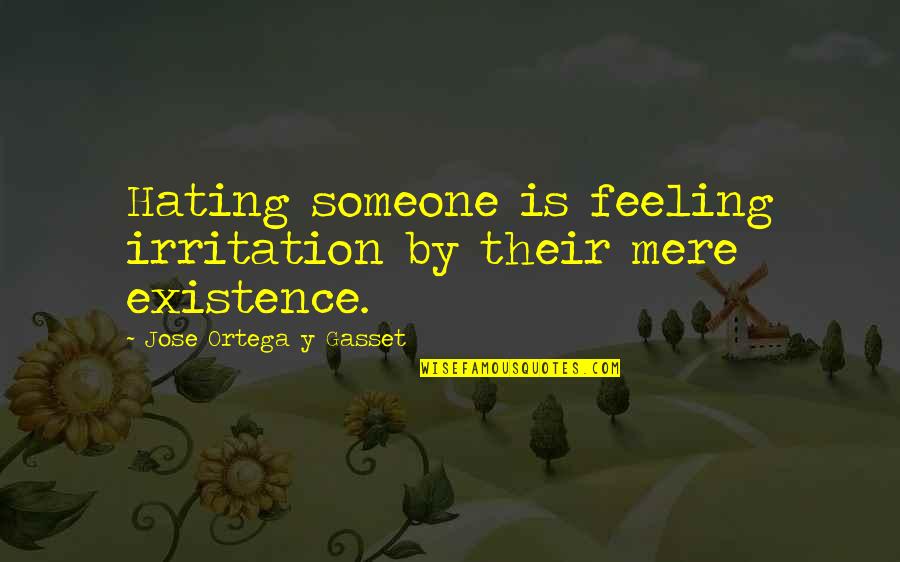 Hating someone is feeling irritation by their mere existence. —
Jose Ortega Y Gasset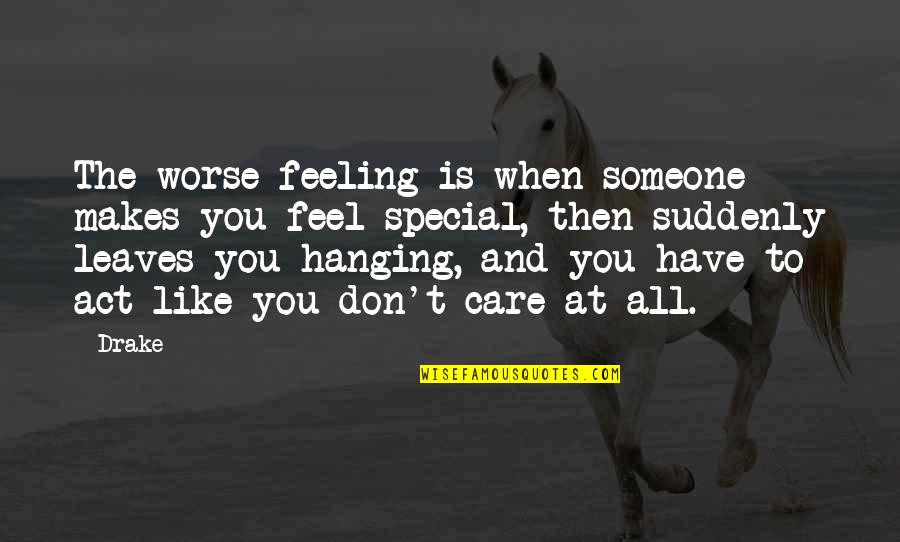 The worse feeling is when someone makes you feel special, then suddenly leaves you hanging, and you have to act like you don't care at all. —
Drake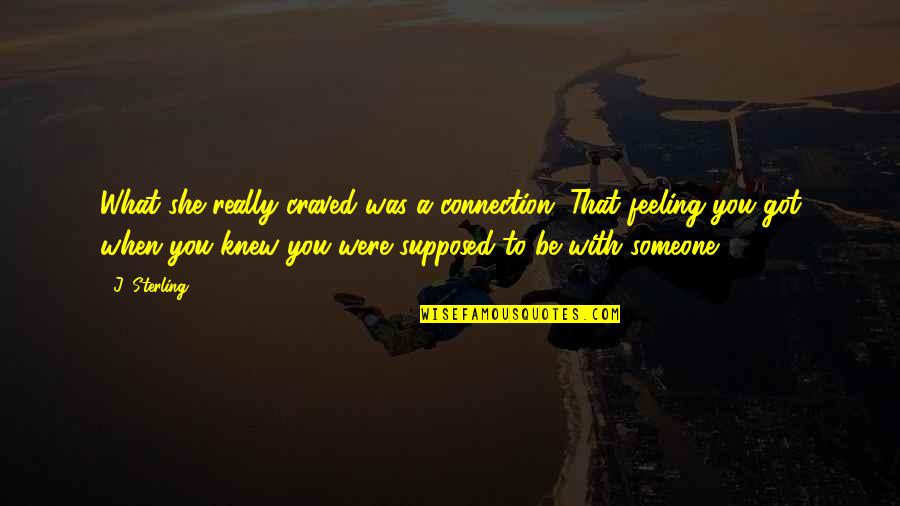 What she really craved was a connection. That feeling you got when you knew you were supposed to be with someone. —
J. Sterling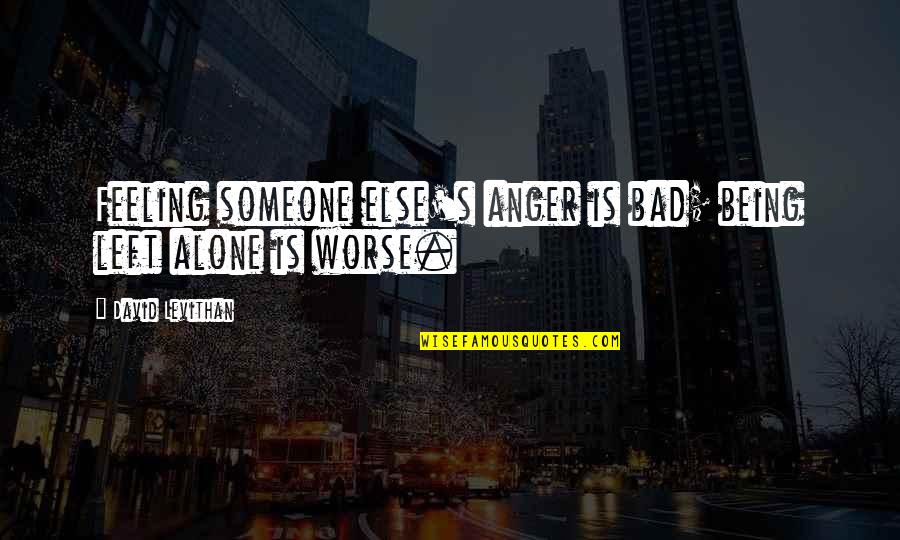 Feeling someone else's anger is bad; being left alone is worse. —
David Levithan
Beneath the stains of time the feeling disappears, you are someone else I am still right here. —
Johnny Cash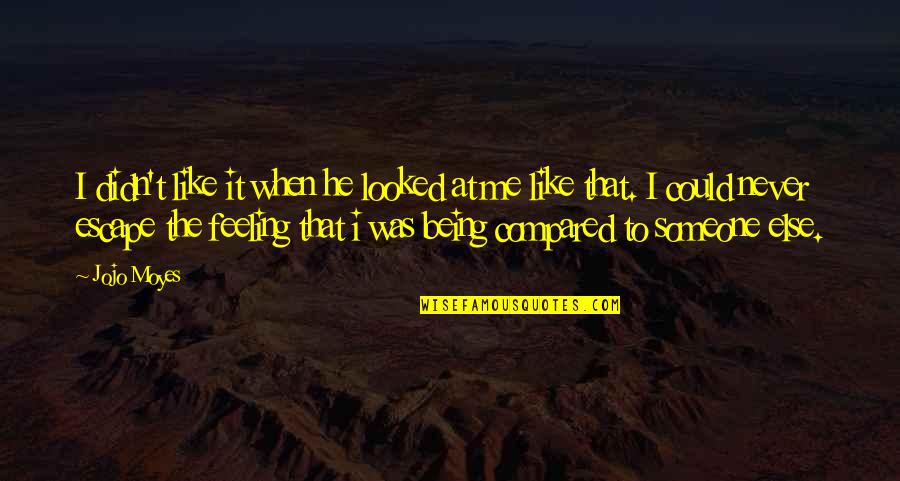 I didn't like it when he looked at me like that. I could never escape the feeling that i was being compared to someone else. —
Jojo Moyes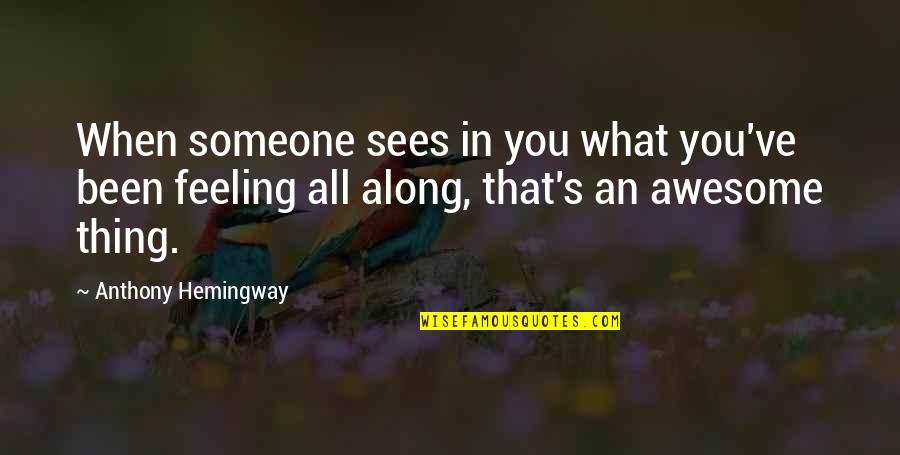 When someone sees in you what you've been feeling all along, that's an awesome thing. —
Anthony Hemingway
That feeling I get when I go looking in my head for a word that isn't there, as if someone must have come and taken it in the night. —
Neil Gaiman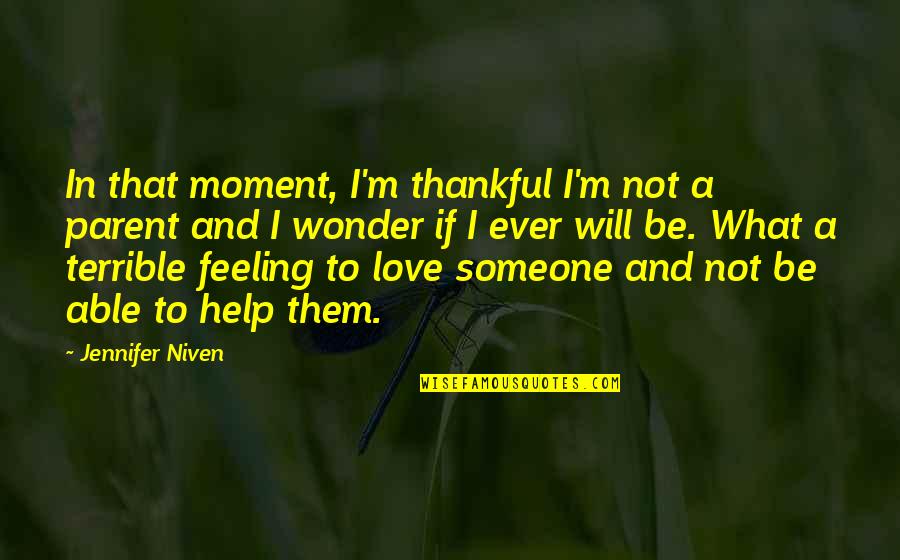 In that moment, I'm thankful I'm not a parent and I wonder if I ever will be. What a terrible feeling to love someone and not be able to help them. —
Jennifer Niven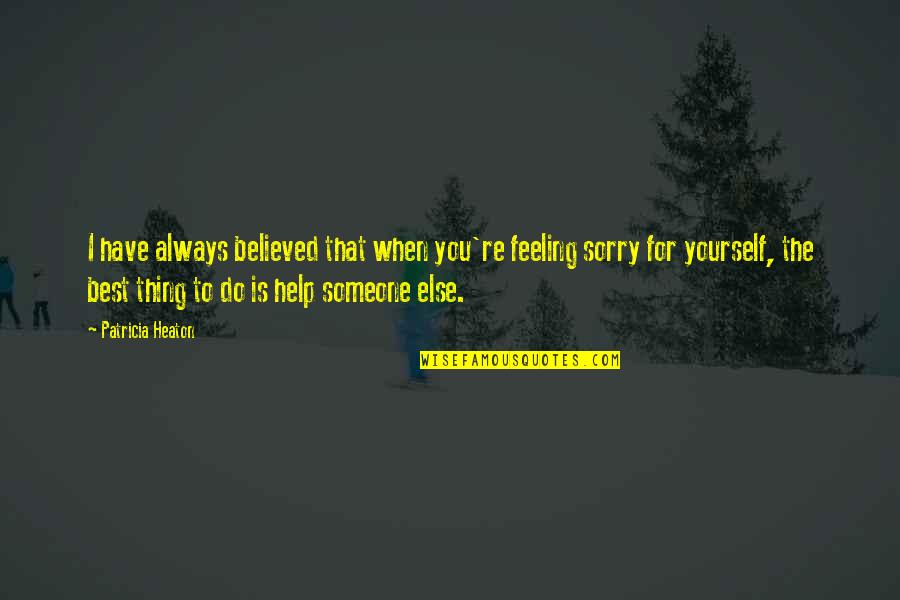 I have always believed that when you're feeling sorry for yourself, the best thing to do is help someone else. —
Patricia Heaton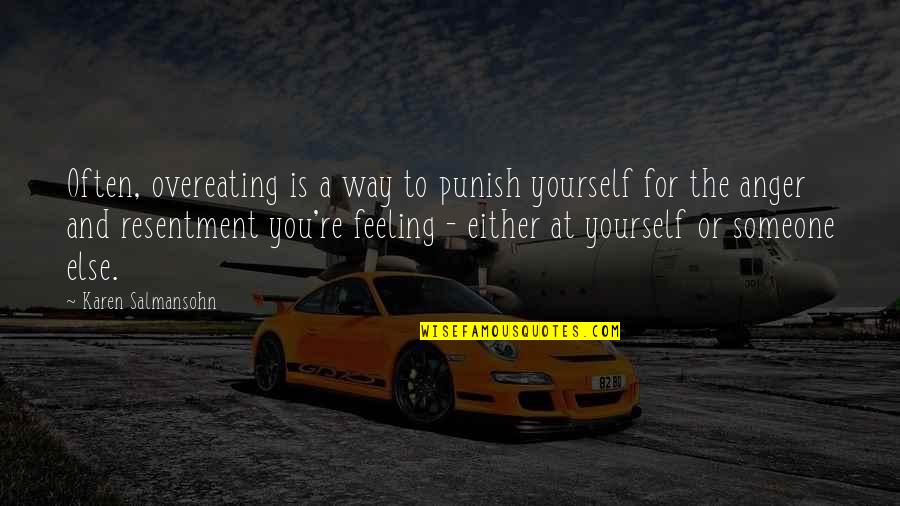 Often, overeating is a way to punish yourself for the anger and resentment you're feeling - either at yourself or someone else. —
Karen Salmansohn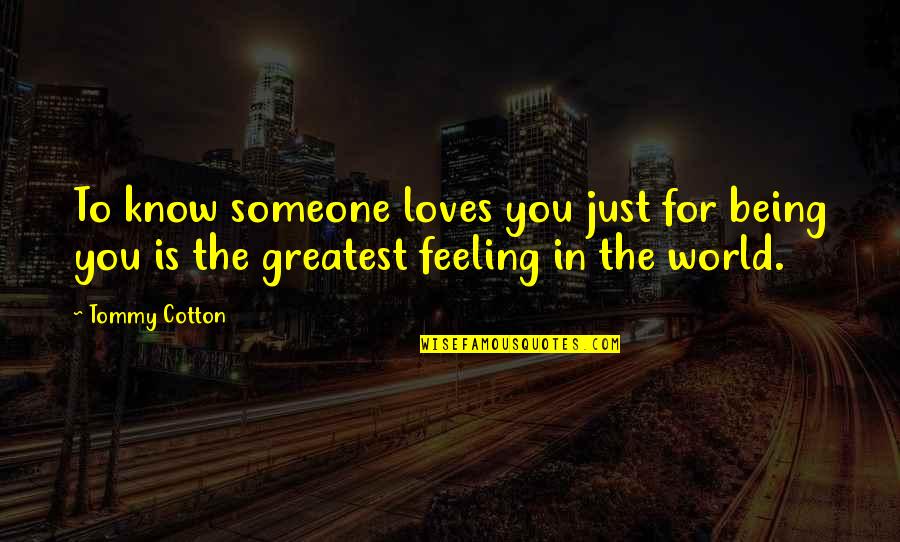 To know someone loves you just for being you is the greatest feeling in the world. —
Tommy Cotton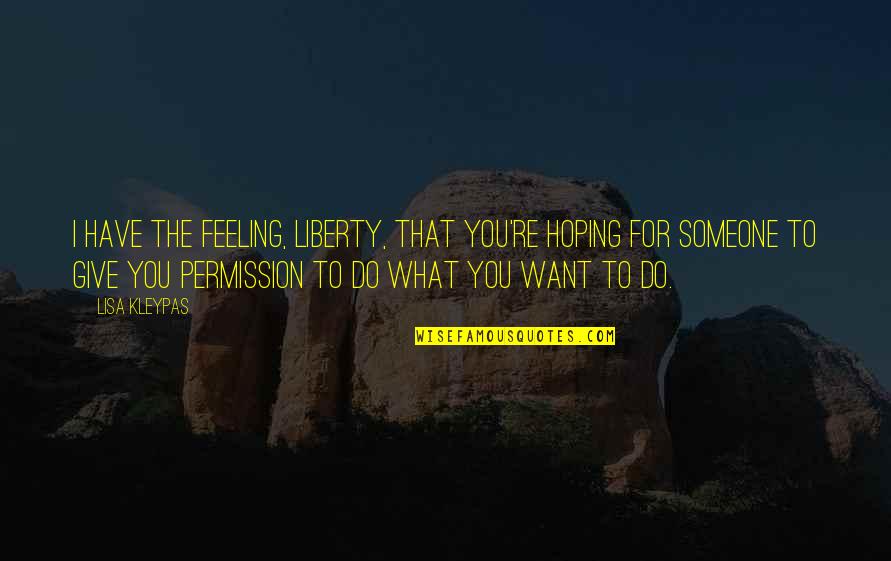 I have the feeling, Liberty, that you're hoping for someone to give you permission to do what you want to do. —
Lisa Kleypas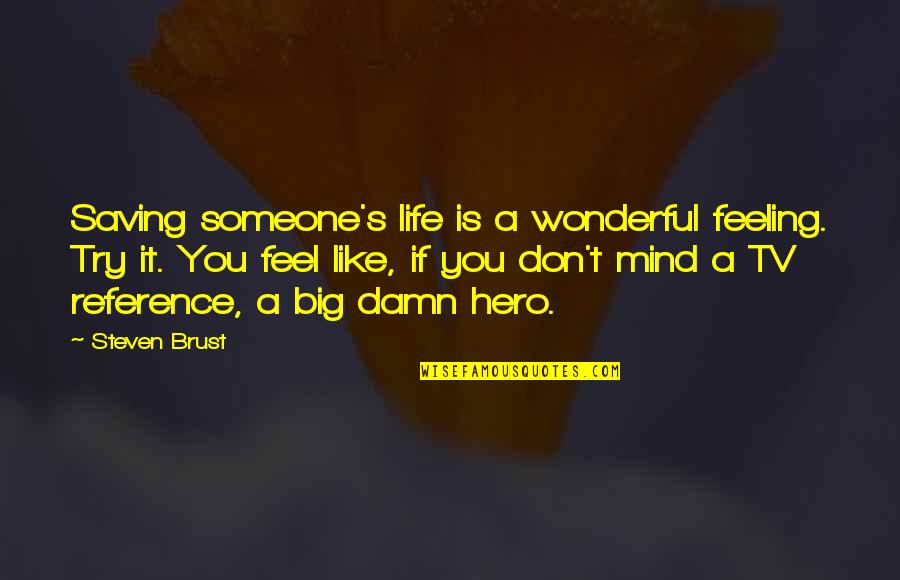 Saving someone's life is a wonderful feeling. Try it. You feel like, if you don't mind a TV reference, a big damn hero. —
Steven Brust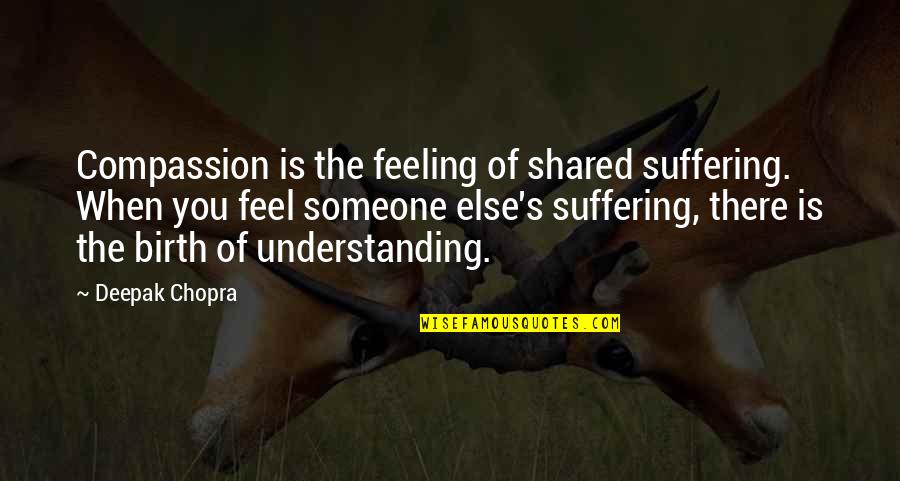 Compassion is the feeling of shared suffering. When you feel someone else's suffering, there is the birth of understanding. —
Deepak Chopra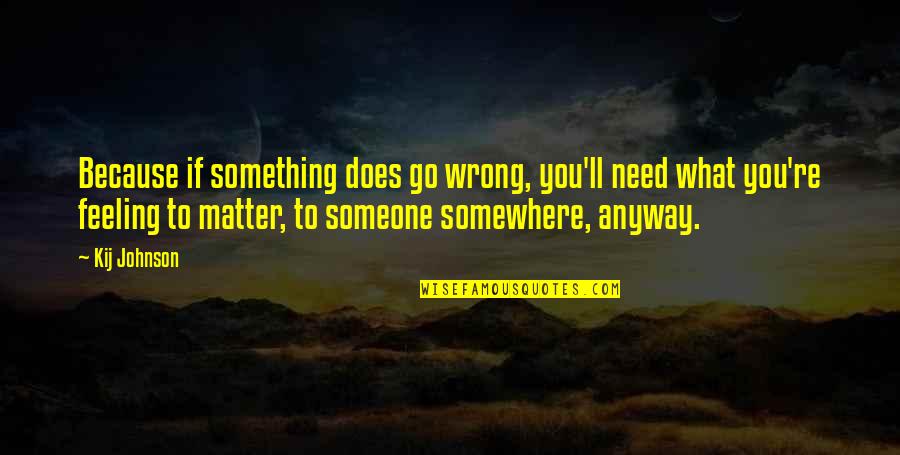 Because if something does go wrong, you'll need what you're feeling to matter, to someone somewhere, anyway. —
Kij Johnson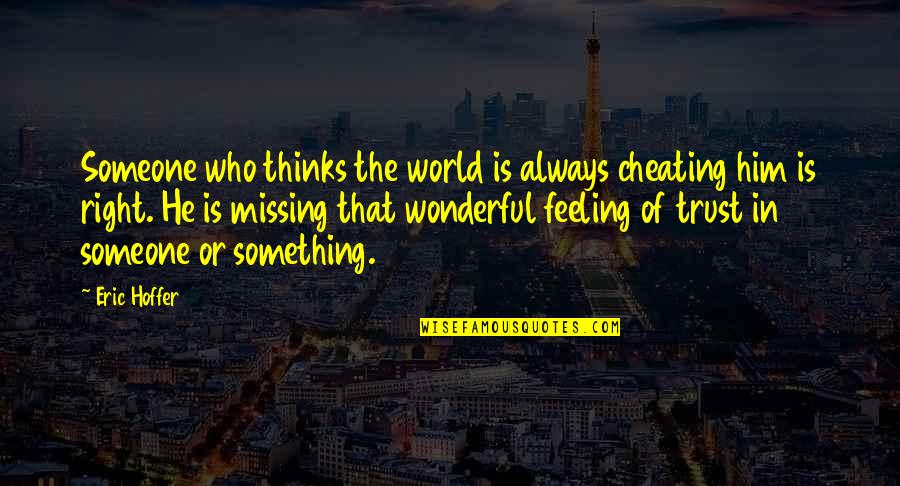 Someone who thinks the world is always cheating him is right. He is missing that wonderful feeling of trust in someone or something. —
Eric Hoffer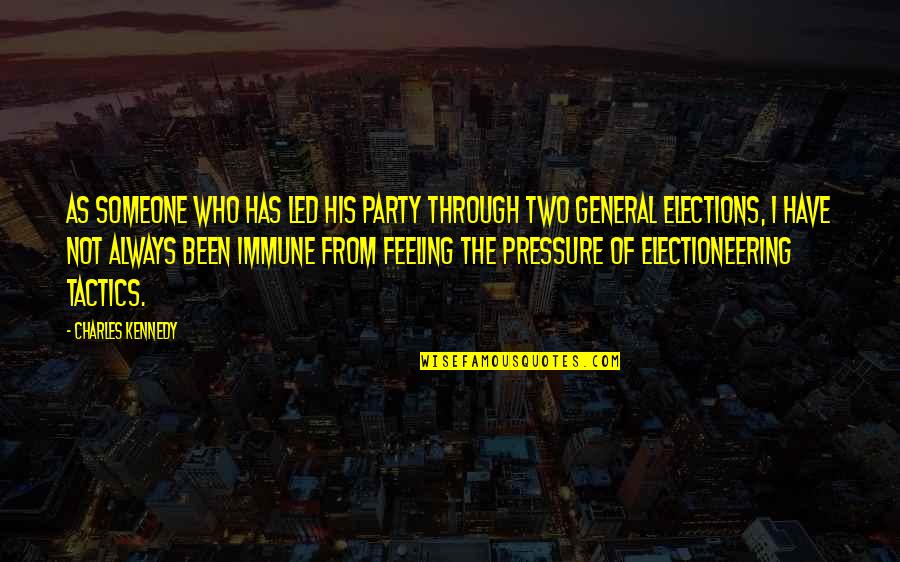 As someone who has led his party through two general elections, I have not always been immune from feeling the pressure of electioneering tactics. —
Charles Kennedy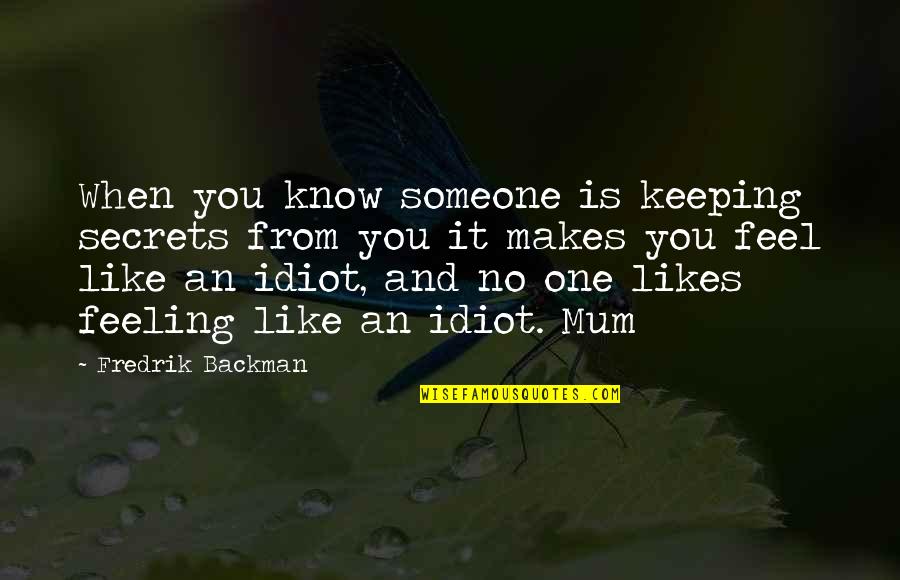 When you know someone is keeping secrets from you it makes you feel like an idiot, and no one likes feeling like an idiot. Mum —
Fredrik Backman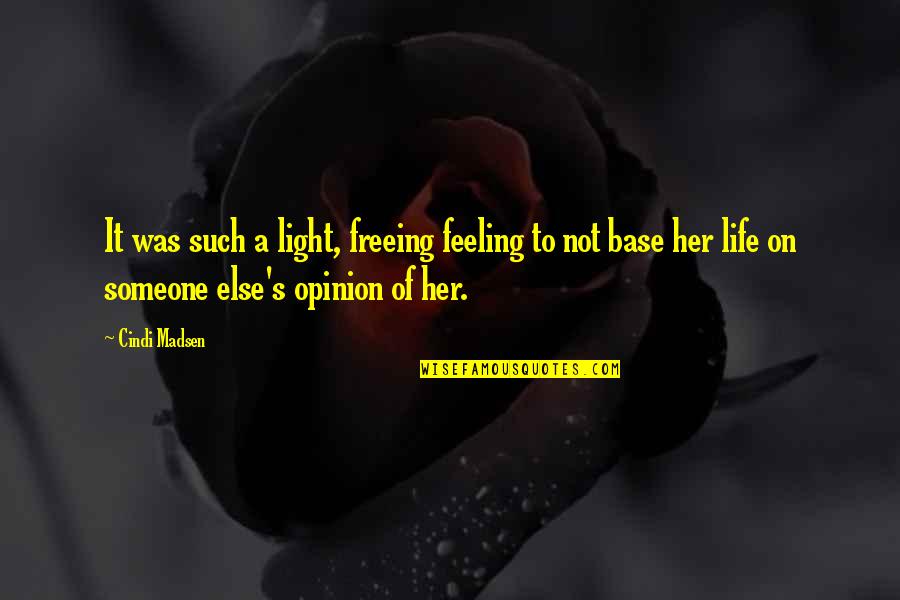 It was such a light, freeing feeling to not base her life on someone else's opinion of her. —
Cindi Madsen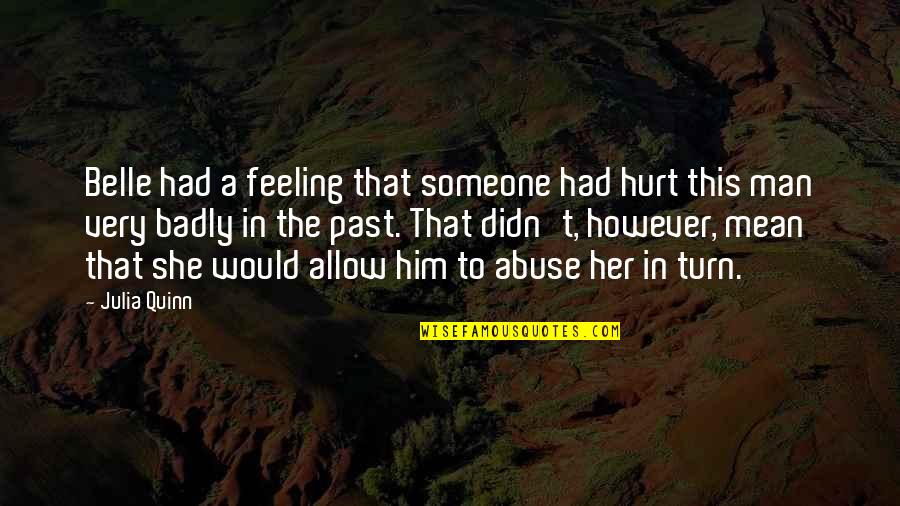 Belle had a feeling that someone had hurt this man very badly in the past. That didn't, however, mean that she would allow him to abuse her in turn. —
Julia Quinn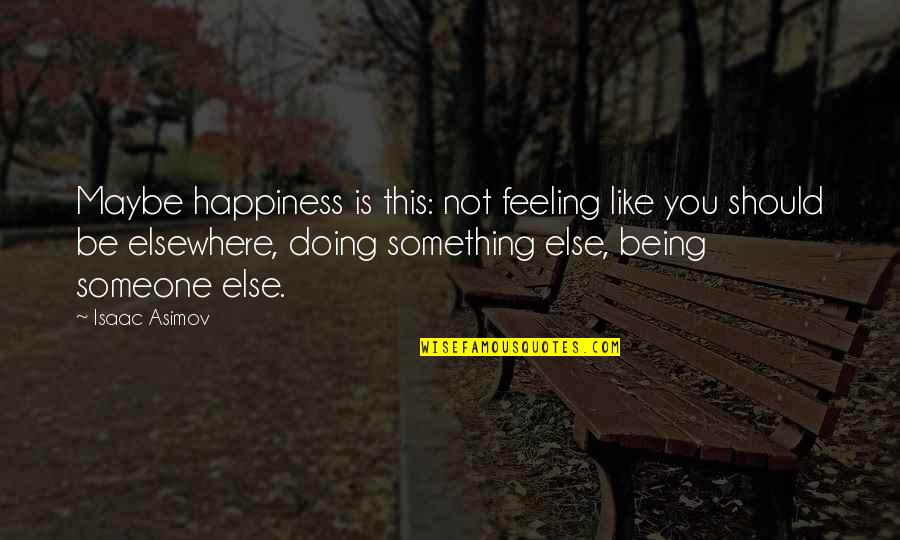 Maybe happiness is this: not feeling like you should be elsewhere, doing something else, being someone else. —
Isaac Asimov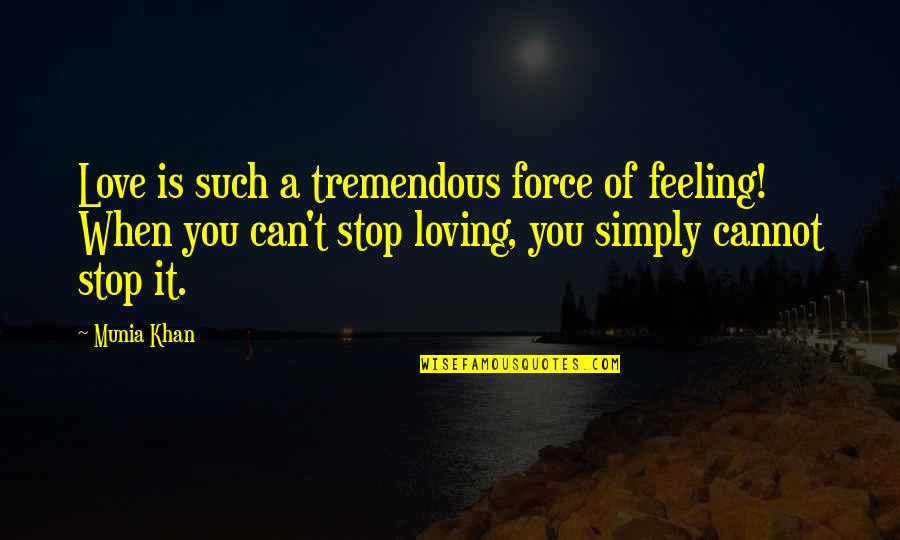 Love is such a tremendous force of feeling! When you can't stop loving, you simply cannot stop it. —
Munia Khan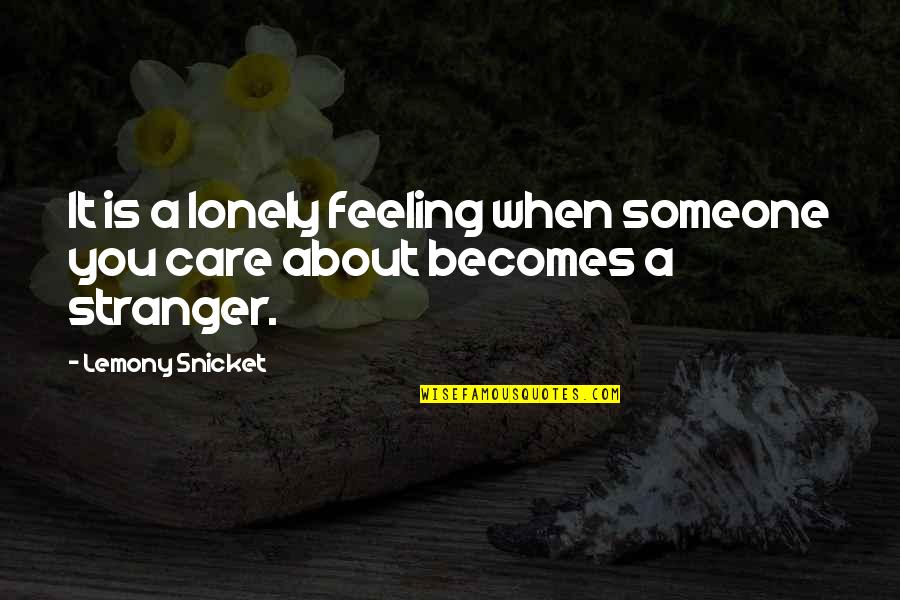 It is a lonely feeling when someone you care about becomes a stranger. —
Lemony Snicket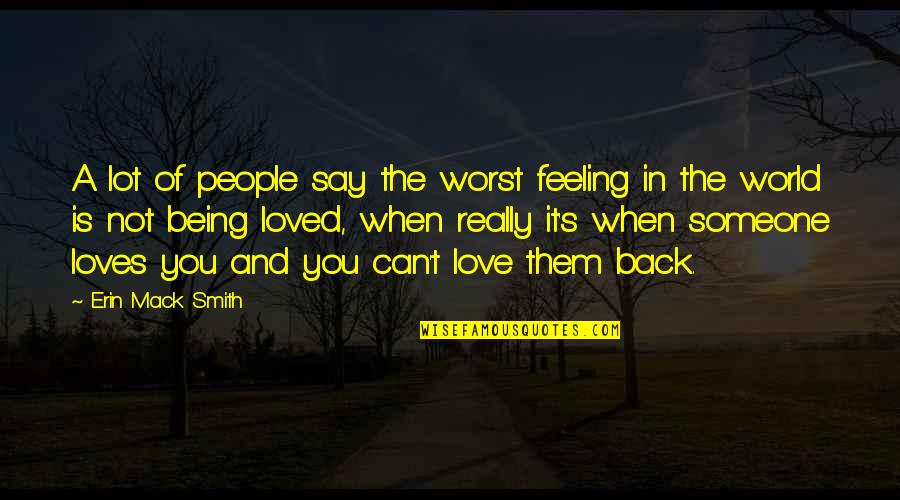 A lot of people say the worst feeling in the world is not being loved, when really it's when someone loves you and you can't love them back. —
Erin Mack Smith