Sun Yat-sen Quotes
Top 11 wise famous quotes and sayings by Sun Yat-sen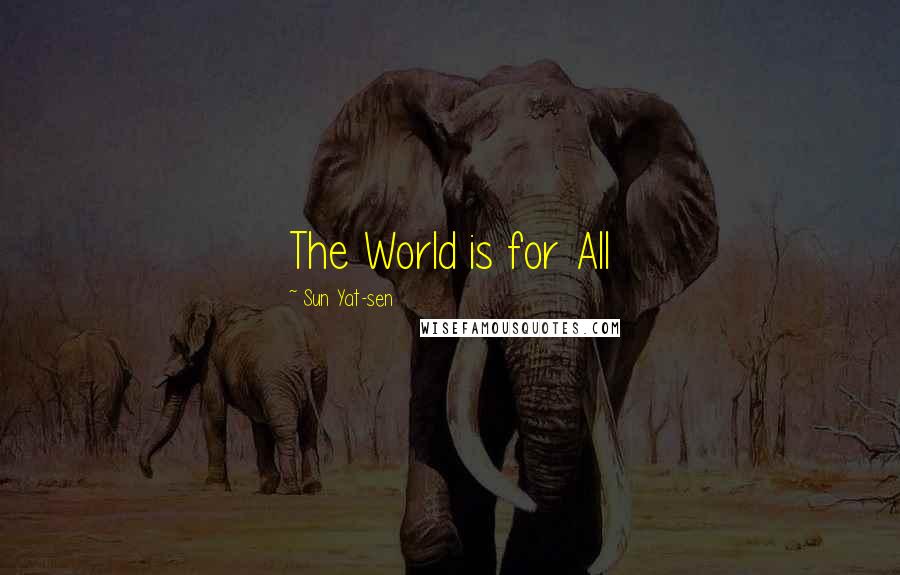 The World is for All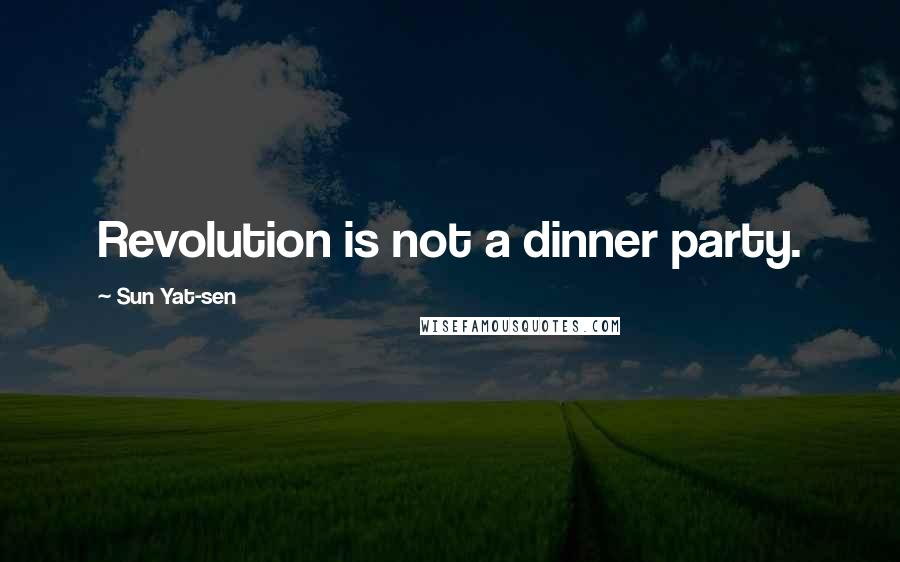 Revolution is not a dinner party.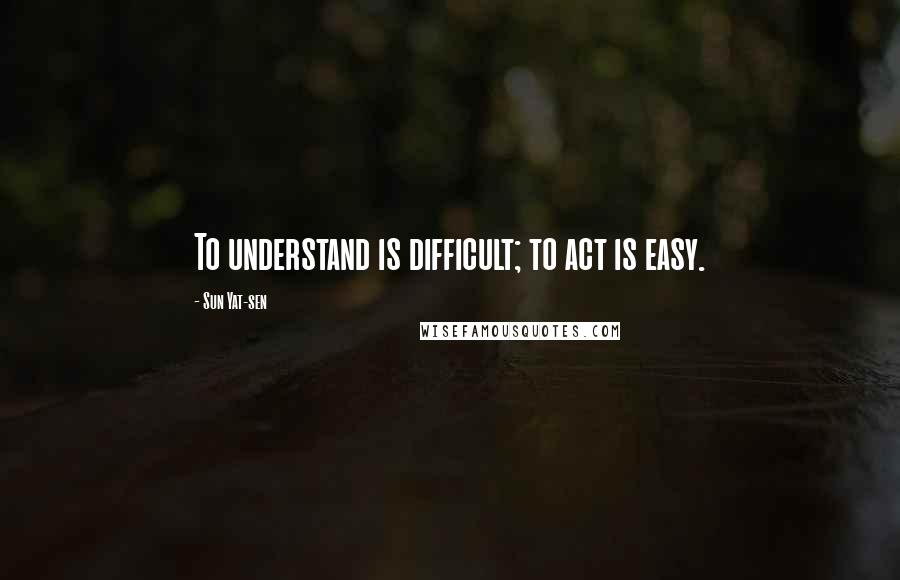 To understand is difficult; to act is easy.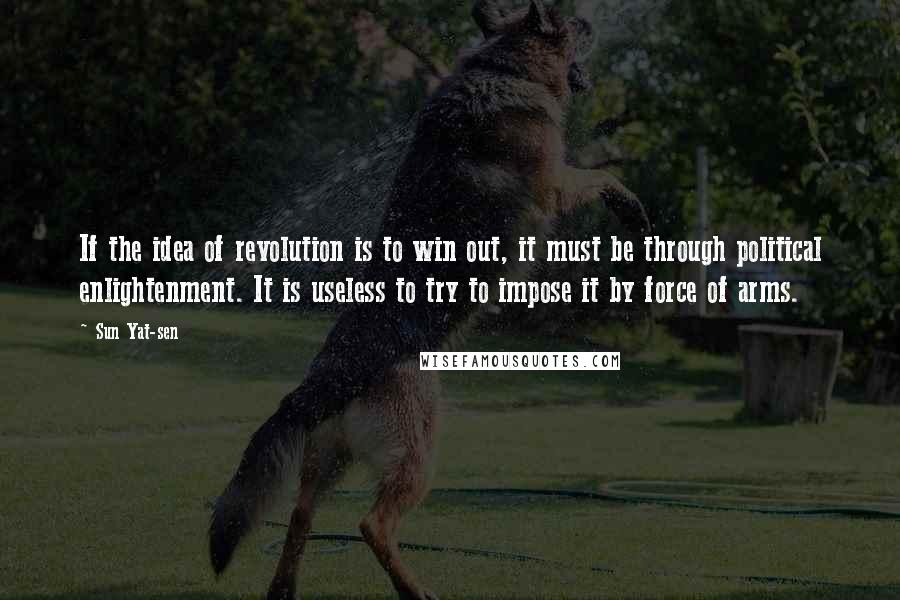 If the idea of revolution is to win out, it must be through political enlightenment. It is useless to try to impose it by force of arms.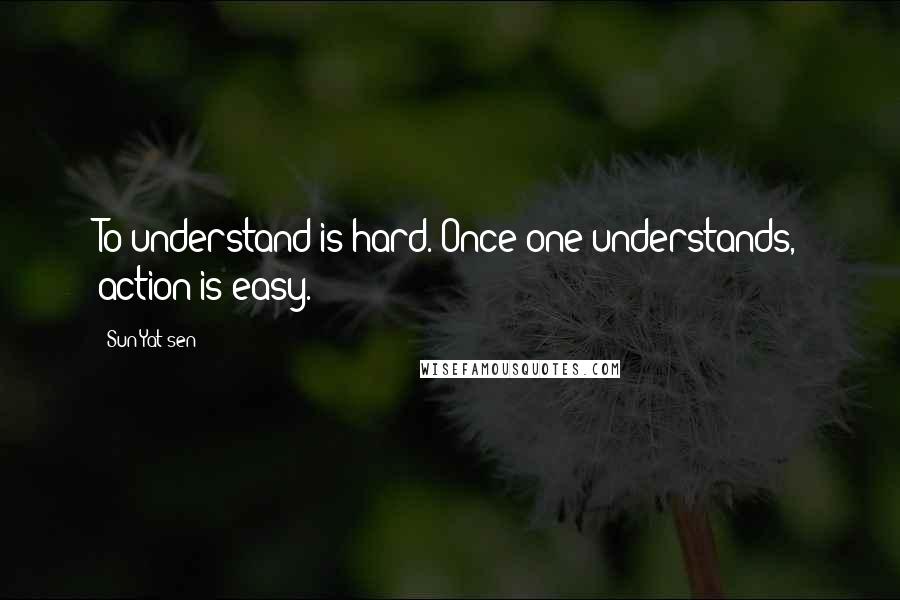 To understand is hard. Once one understands, action is easy.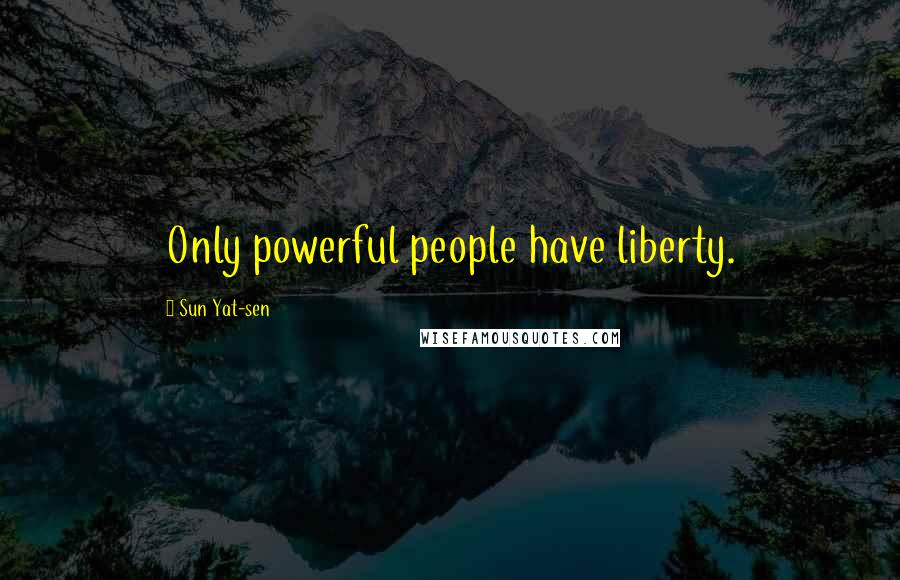 Only powerful people have liberty.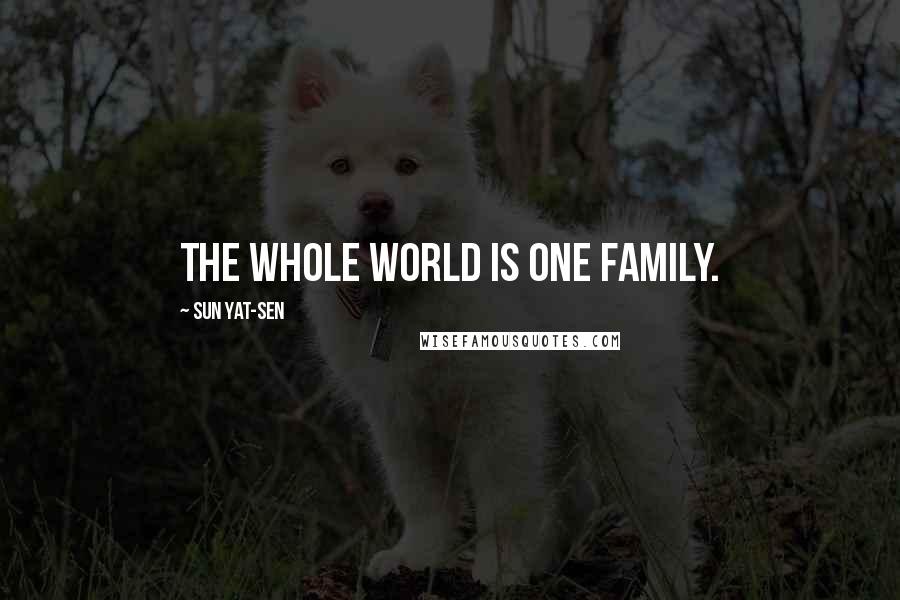 The whole world is one family.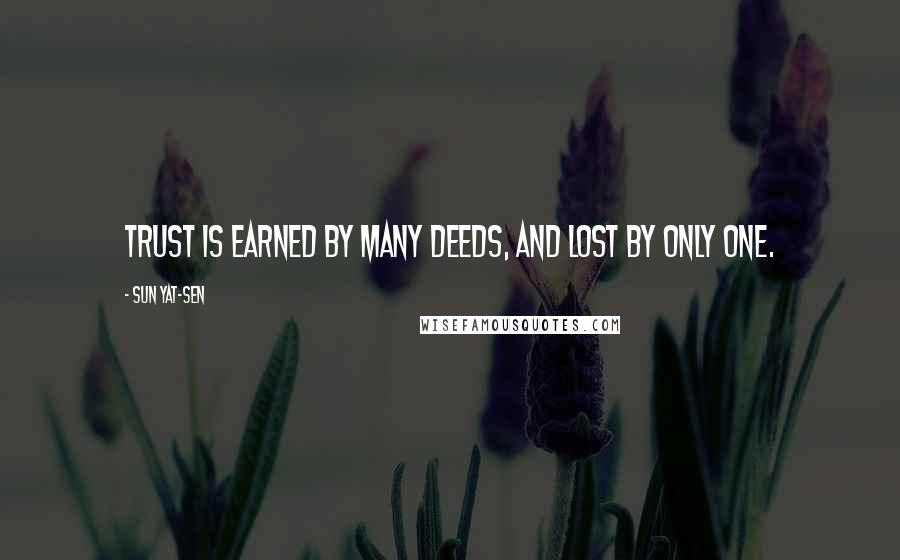 Trust is earned by many deeds, and lost by only one.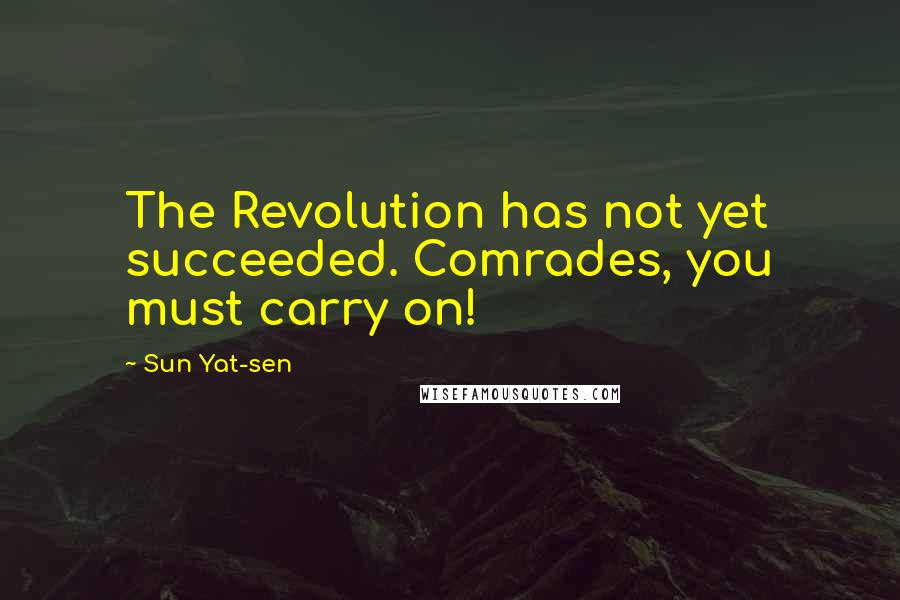 The Revolution has not yet succeeded. Comrades, you must carry on!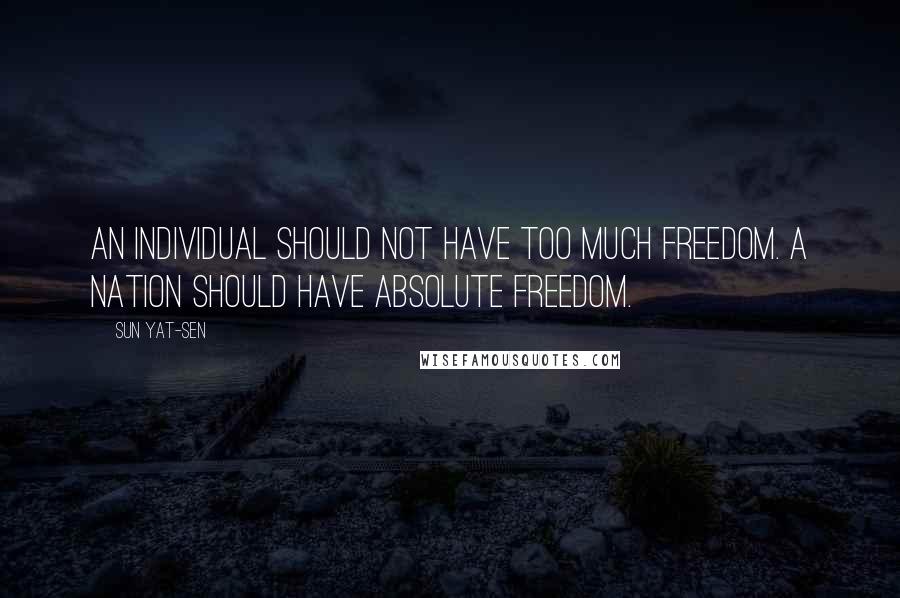 An individual should not have too much freedom. A nation should have absolute freedom.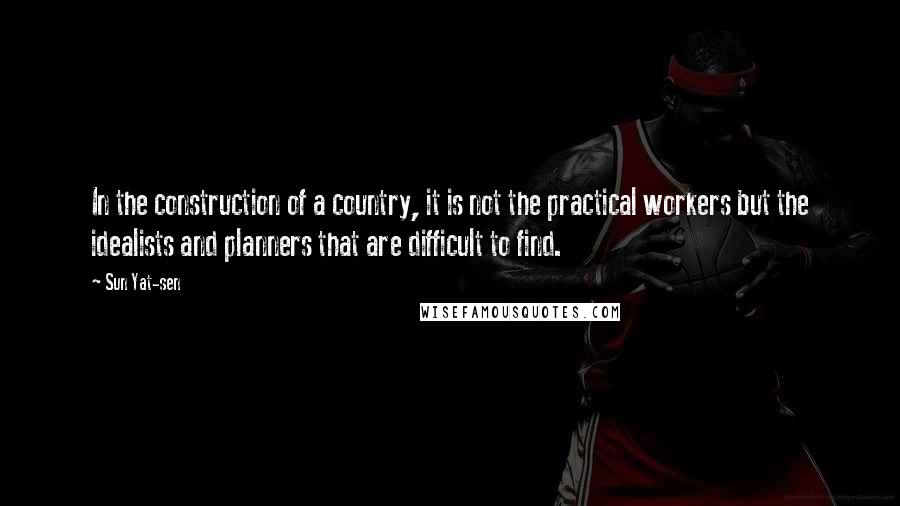 In the construction of a country, it is not the practical workers but the idealists and planners that are difficult to find.