Stephanie Beacham Quotes
Top 9 wise famous quotes and sayings by Stephanie Beacham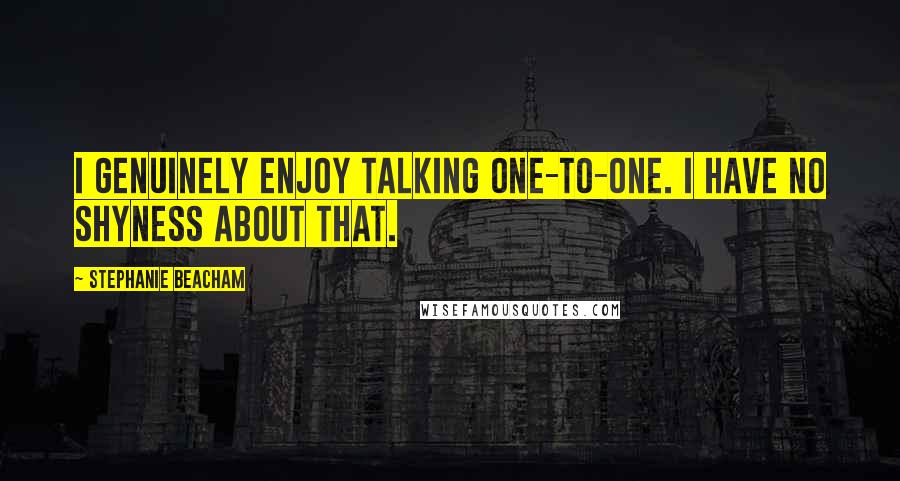 I genuinely enjoy talking one-to-one. I have no shyness about that.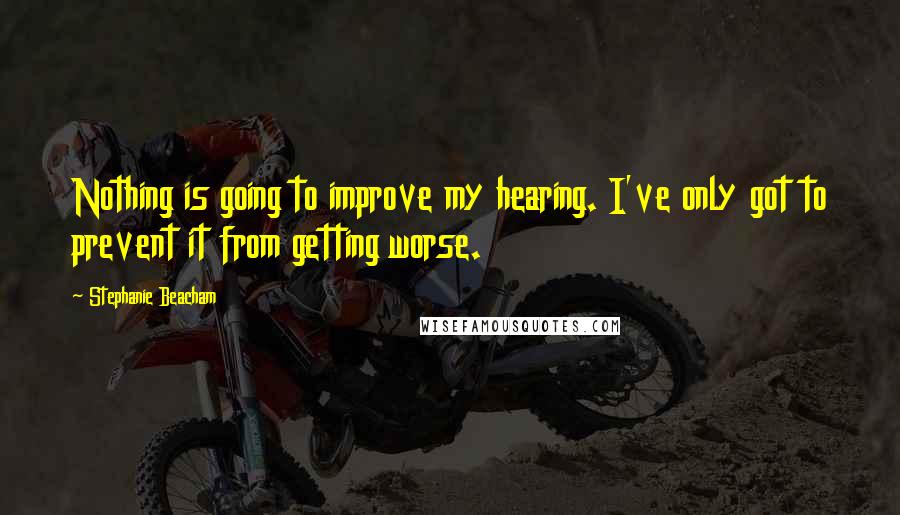 Nothing is going to improve my hearing. I've only got to prevent it from getting worse.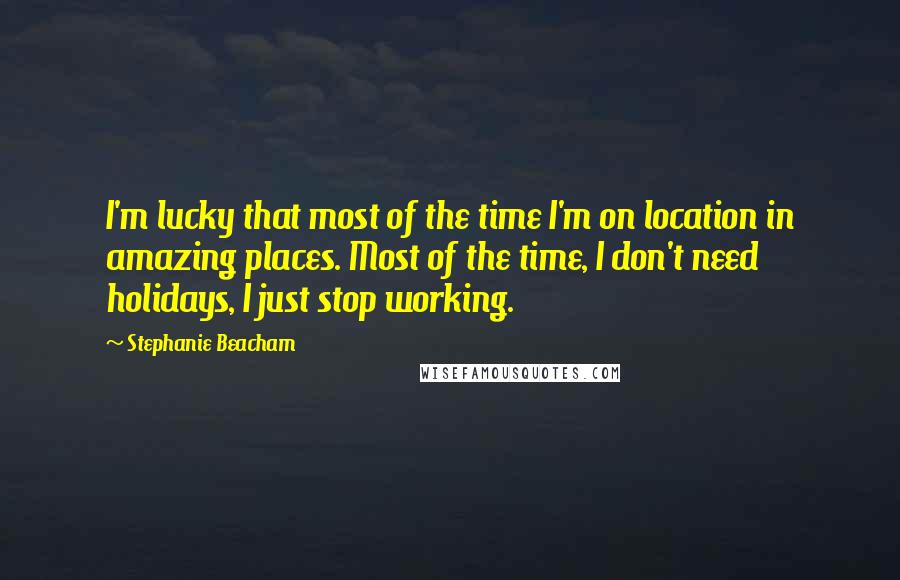 I'm lucky that most of the time I'm on location in amazing places. Most of the time, I don't need holidays, I just stop working.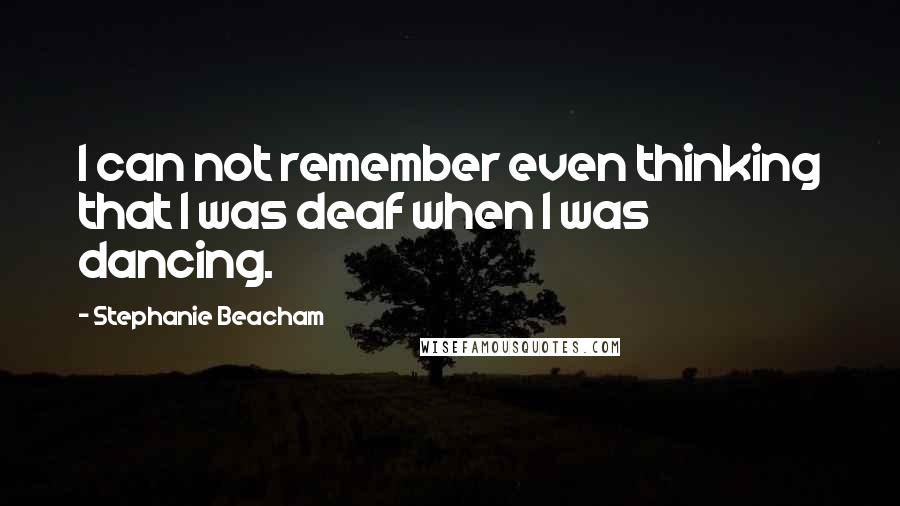 I can not remember even thinking that I was deaf when I was dancing.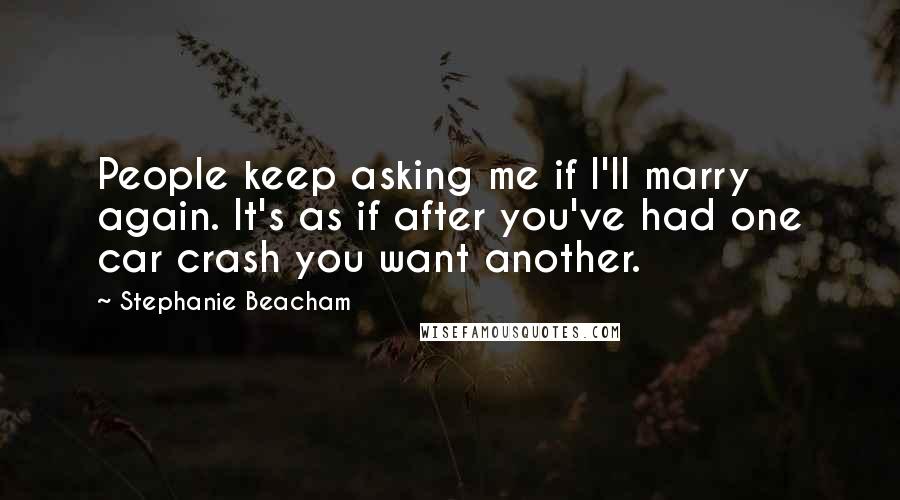 People keep asking me if I'll marry again. It's as if after you've had one car crash you want another.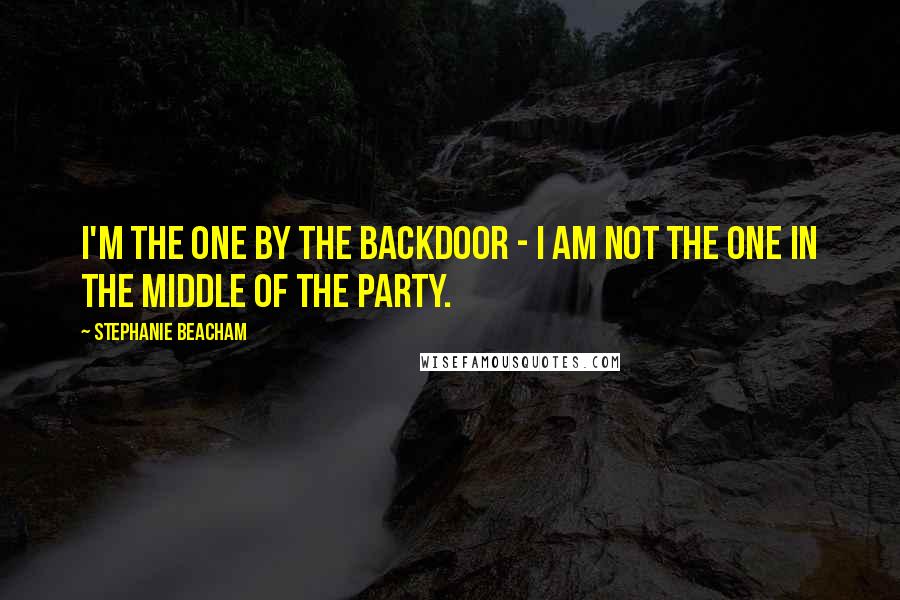 I'm the one by the backdoor - I am not the one in the middle of the party.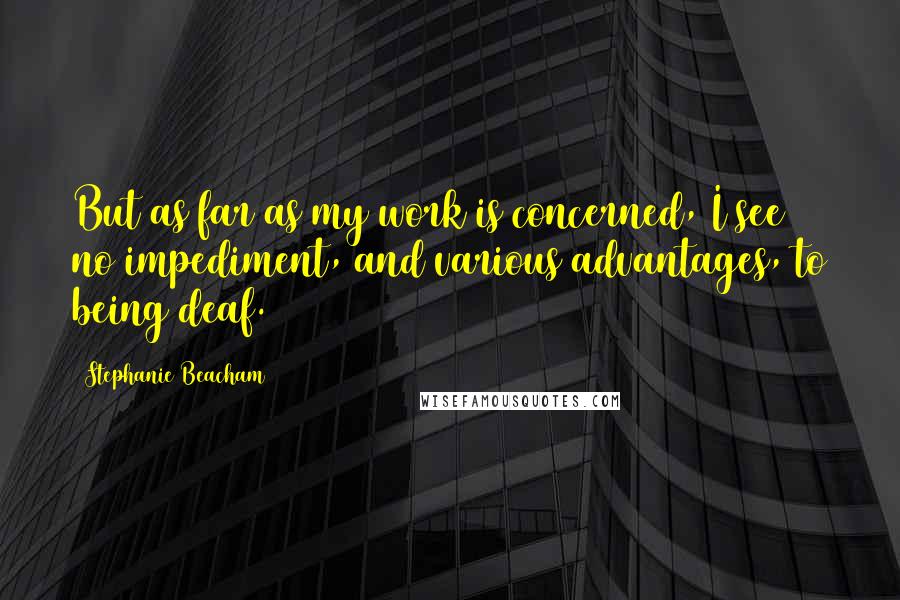 But as far as my work is concerned, I see no impediment, and various advantages, to being deaf.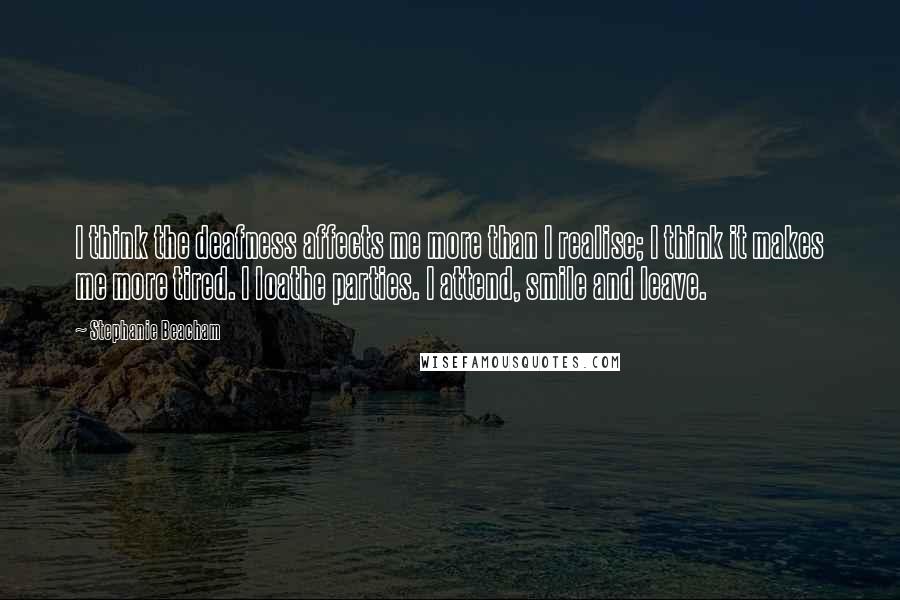 I think the deafness affects me more than I realise; I think it makes me more tired. I loathe parties. I attend, smile and leave.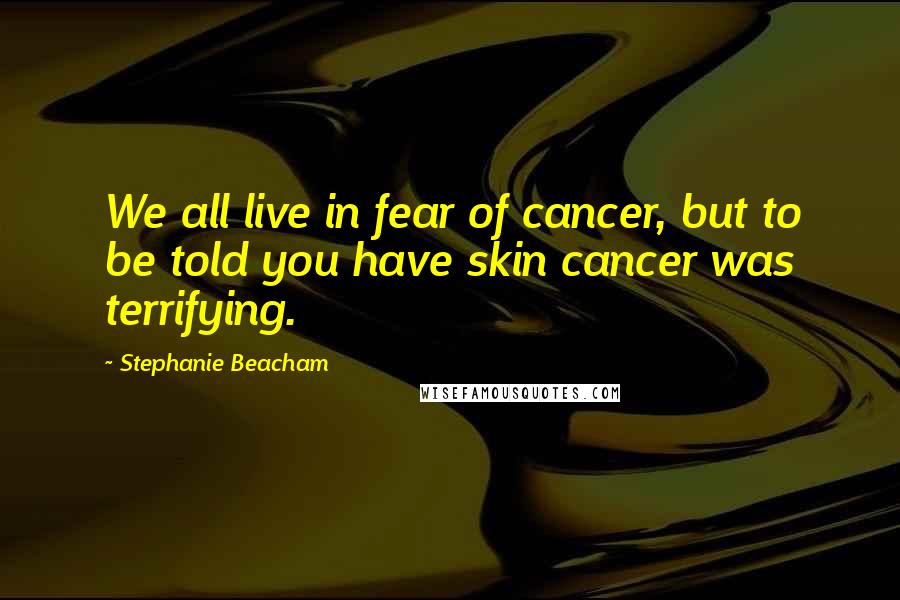 We all live in fear of cancer, but to be told you have skin cancer was terrifying.