Sonya Sones Quotes
Top 11 wise famous quotes and sayings by Sonya Sones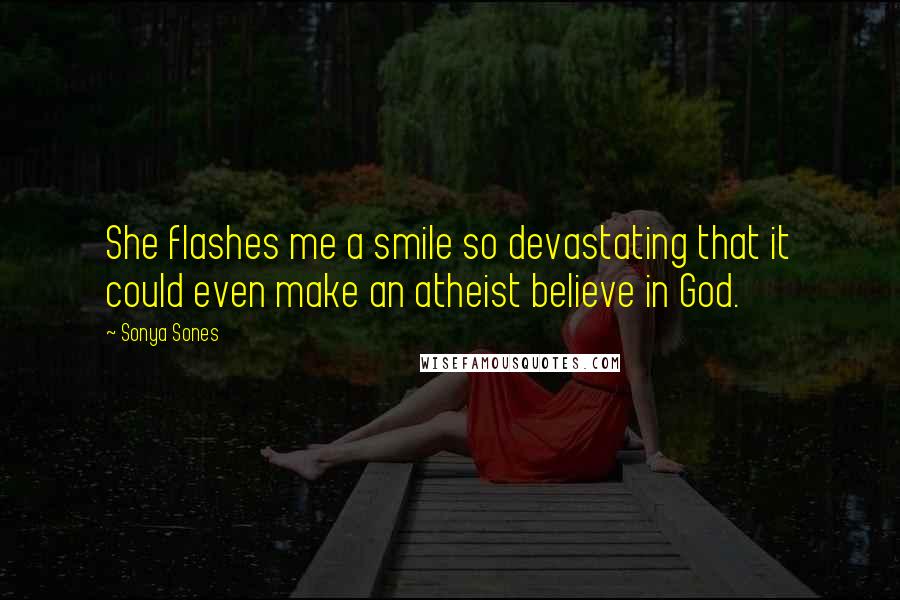 She flashes me a smile so devastating that it could even make an atheist believe in God.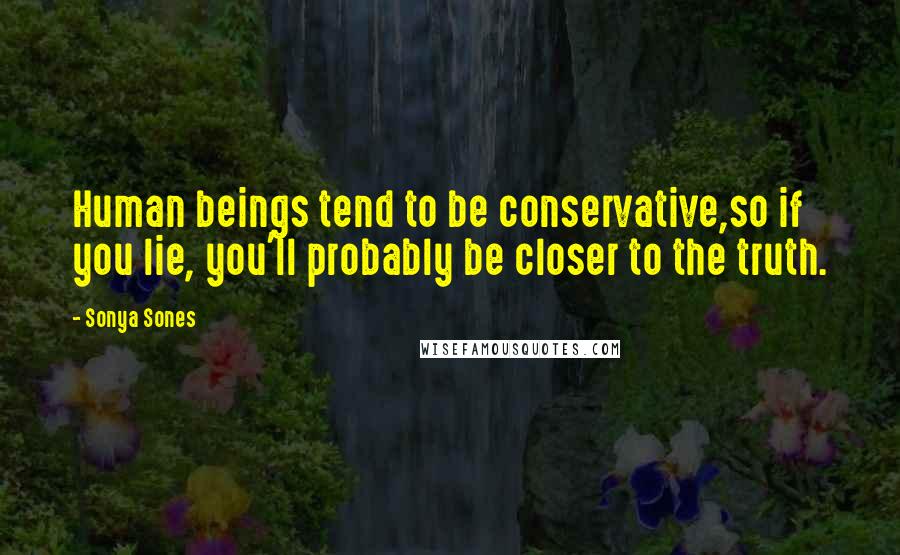 Human beings tend to be conservative,
so if you lie, you'll probably be closer to the truth.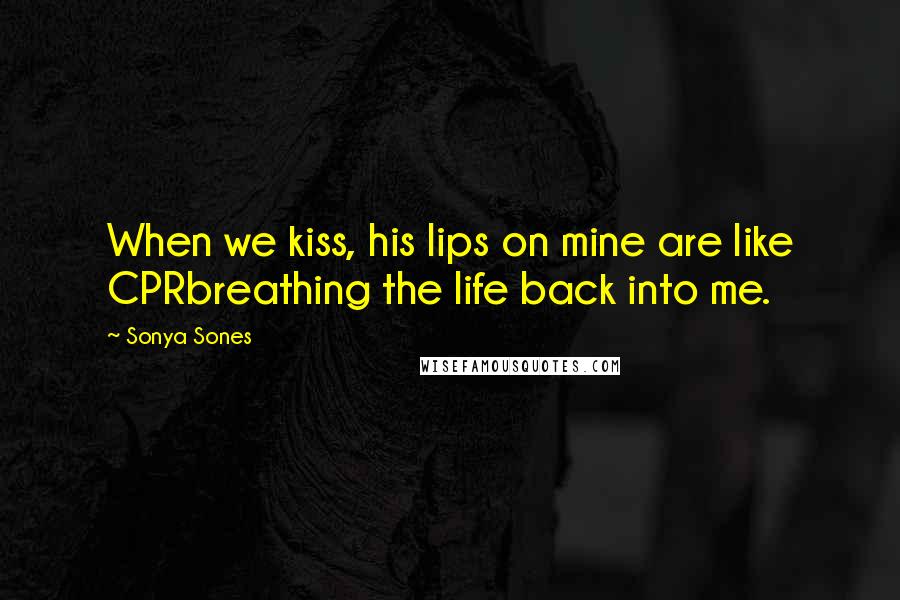 When we kiss, his lips on mine are like CPR
breathing the life back into me.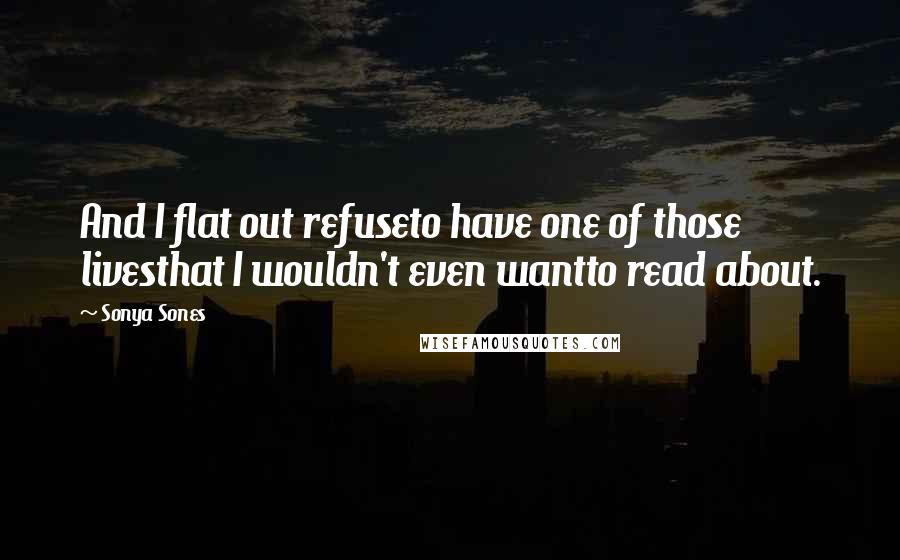 And I flat out refuse
to have one of those lives
that I wouldn't even want
to read about.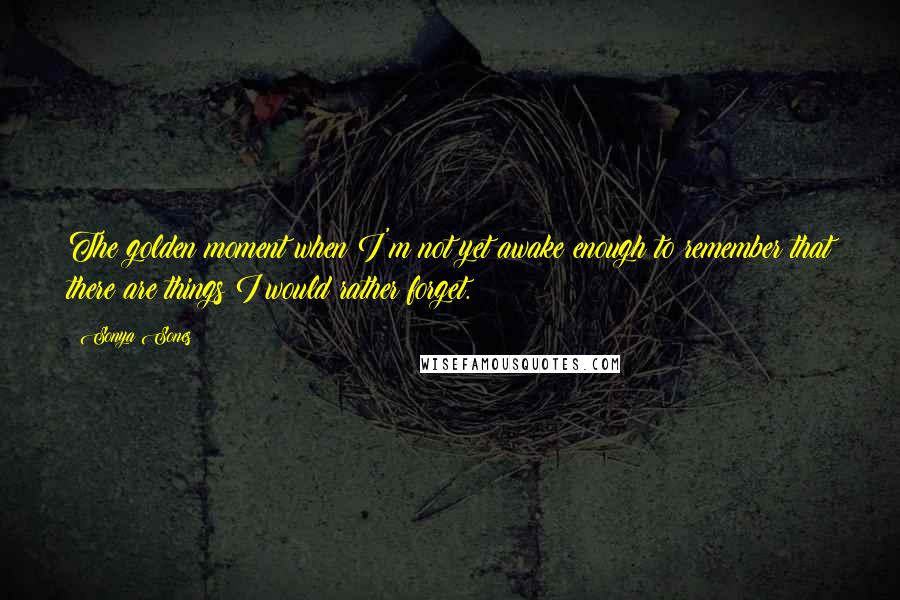 The golden moment when I'm not yet awake enough to remember that there are things I would rather forget.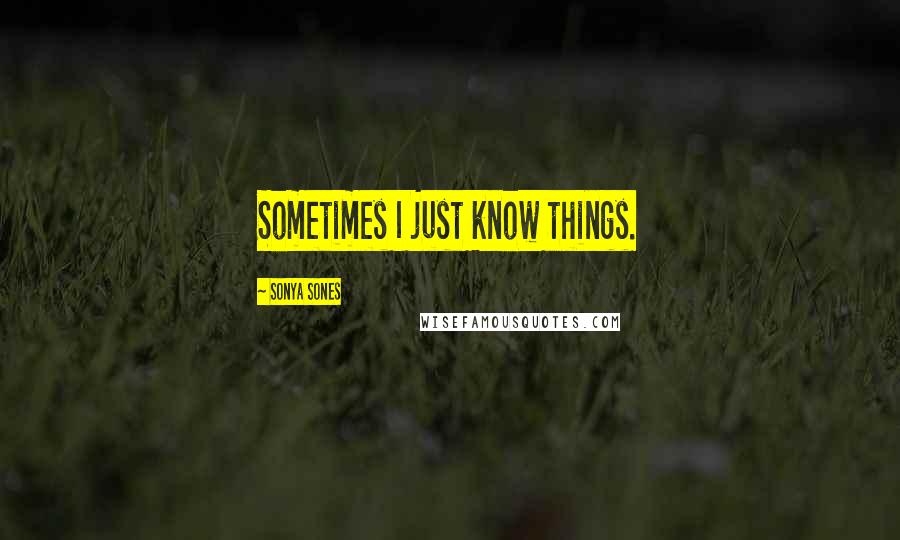 Sometimes I just know things.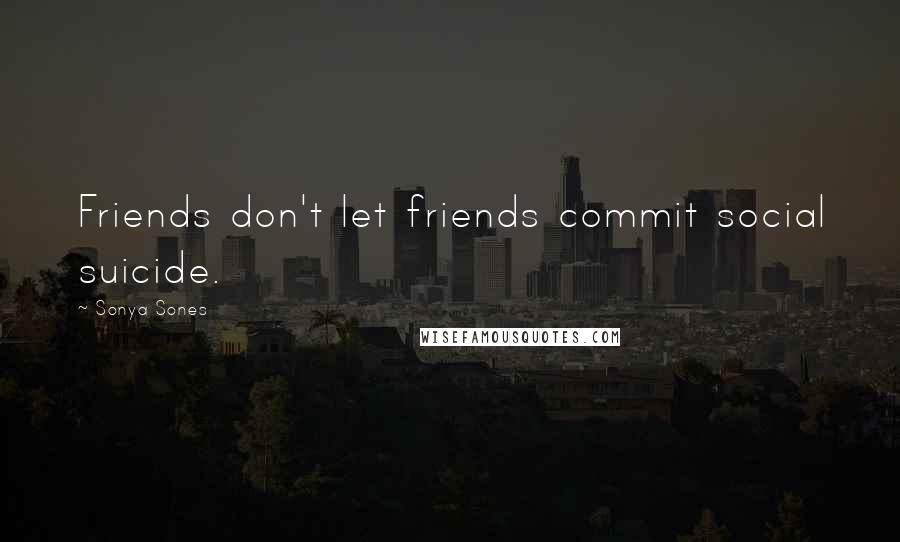 Friends don't let friends commit social suicide.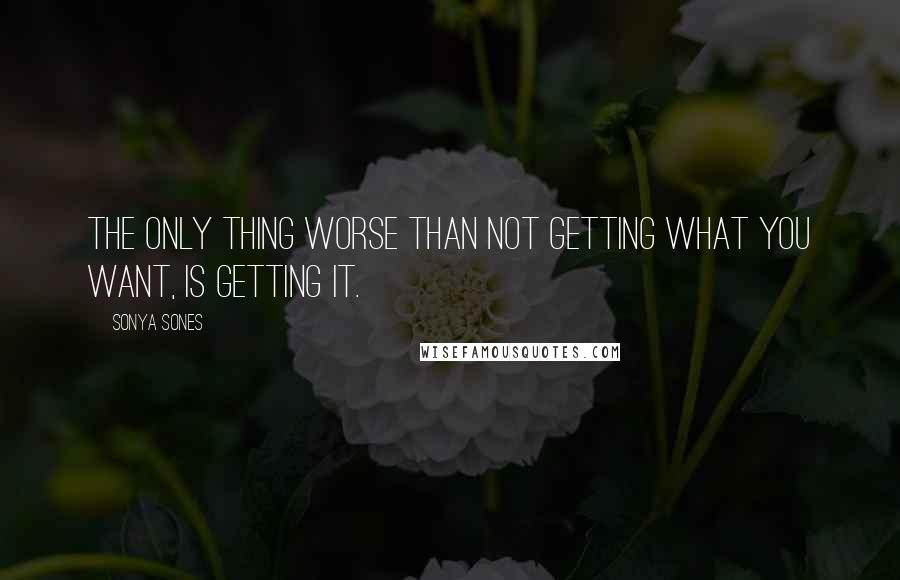 The only thing worse than not getting what you want, is getting it.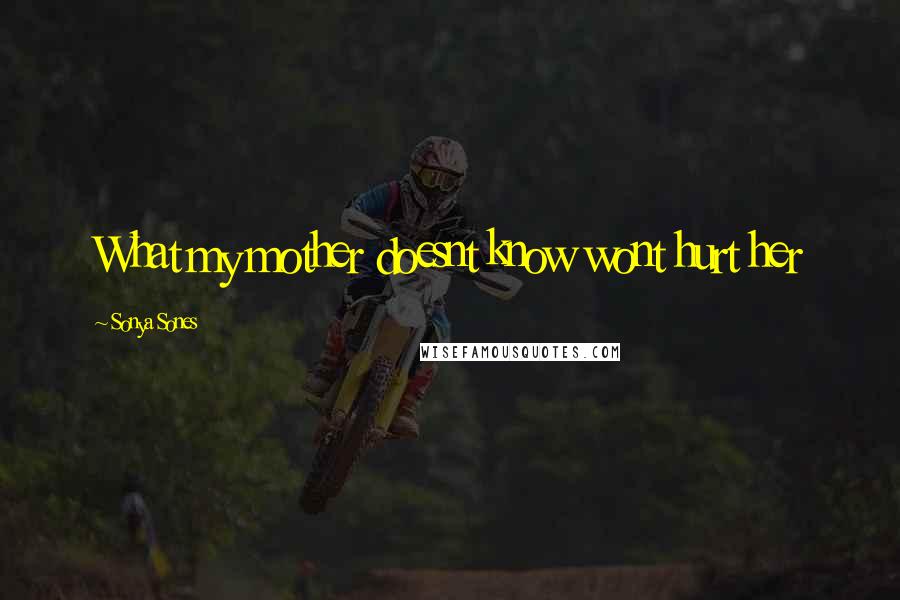 What my mother doesnt know wont hurt her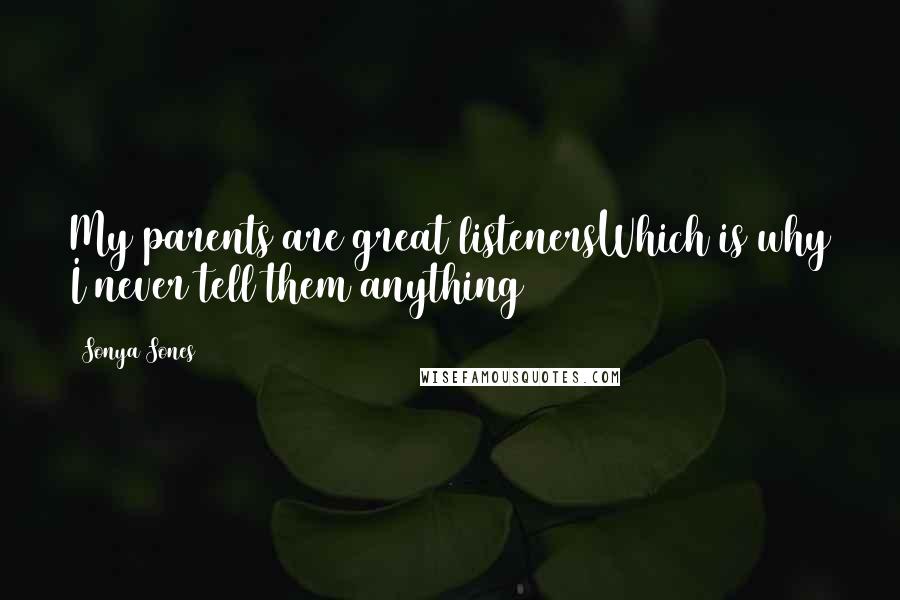 My parents are great listeners
Which is why I never tell them anything