Islamic Life Quotes
Collection of top 28 famous quotes about Islamic Life
Islamic Life Quotes & Sayings
Happy to read and share the best inspirational Islamic Life quotes, sayings and quotations on Wise Famous Quotes.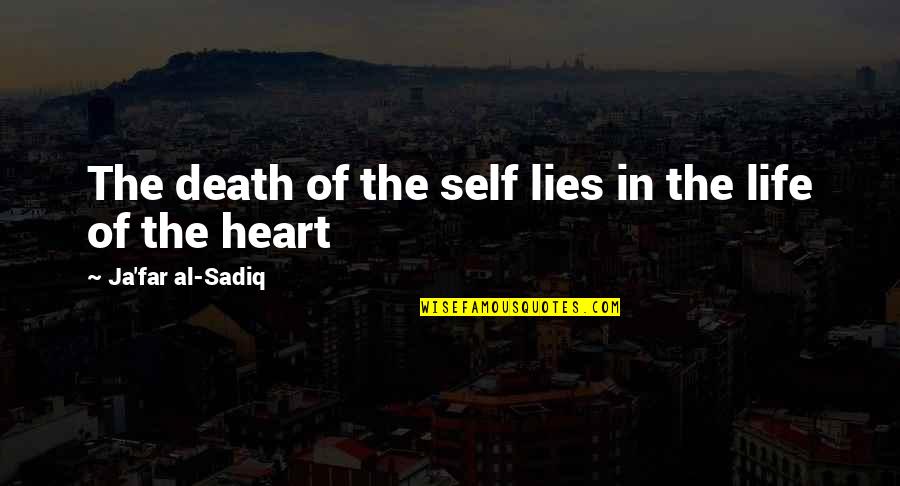 The death of the self lies in the life of the heart
—
Ja'far Al-Sadiq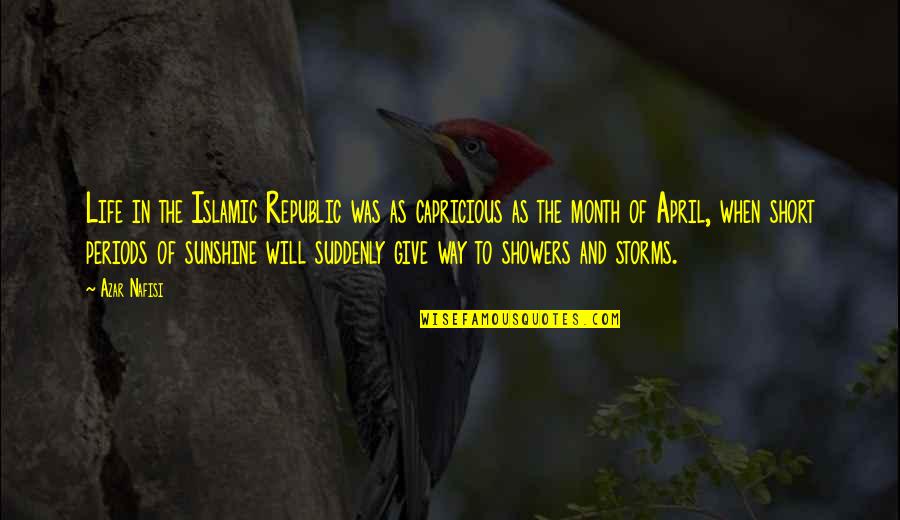 Life in the Islamic Republic was as capricious as the month of April, when short periods of sunshine will suddenly give way to showers and storms.
—
Azar Nafisi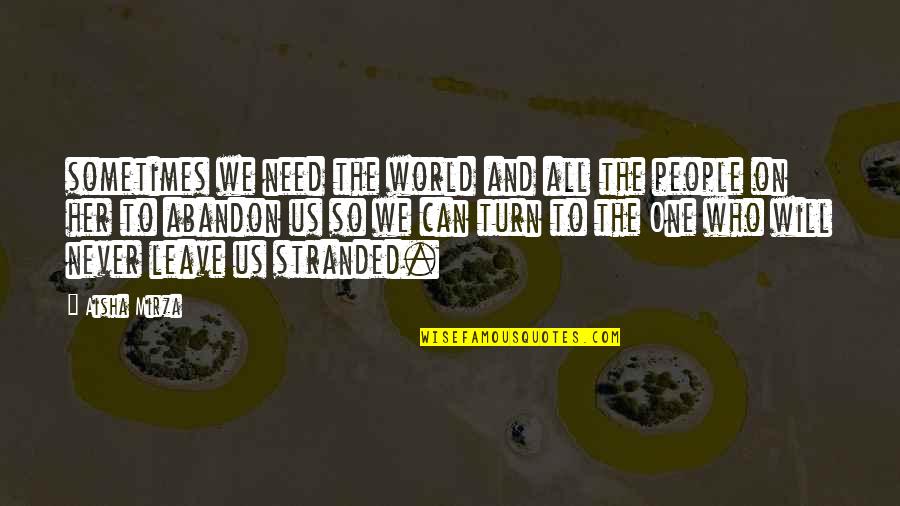 sometimes we need the world and all the people on her to abandon us so we can turn to the One who will never leave us stranded.
—
Aisha Mirza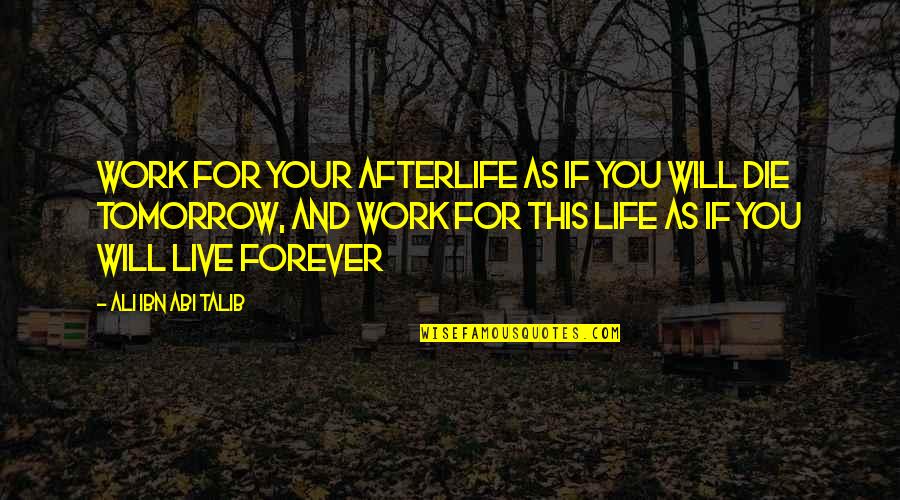 Work for your afterlife as if you will die tomorrow, and work for this life as if you will live forever
—
Ali Ibn Abi Talib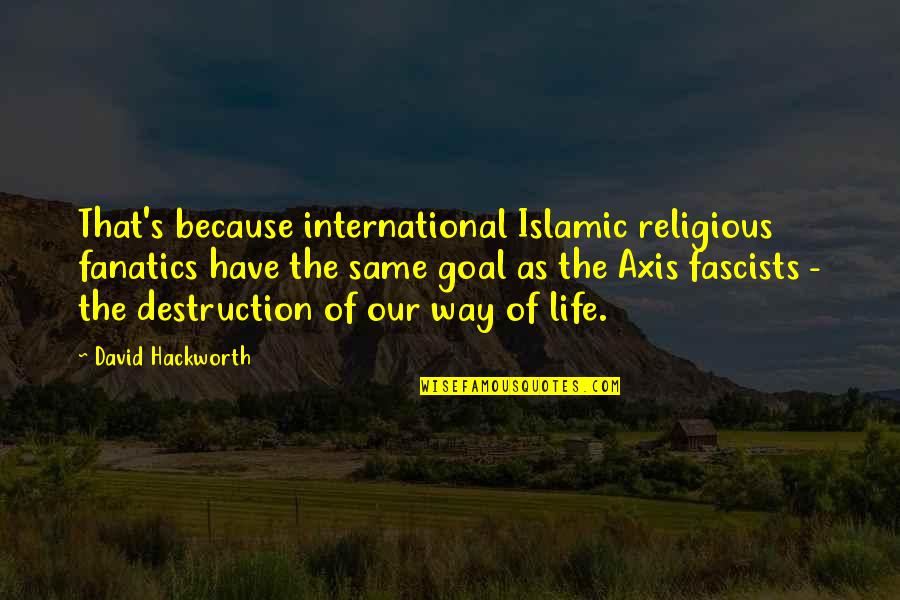 That's because international Islamic religious fanatics have the same goal as the Axis fascists - the destruction of our way of life.
—
David Hackworth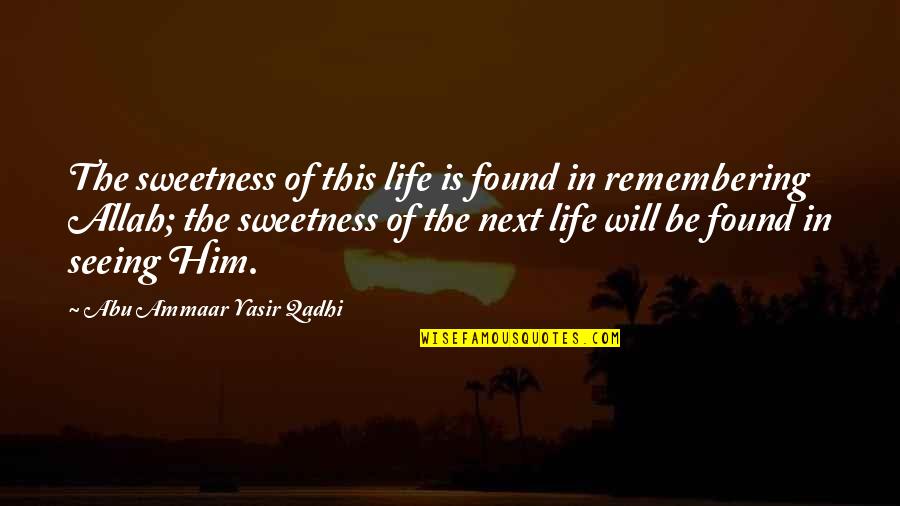 The sweetness of this life is found in remembering Allah; the sweetness of the next life will be found in seeing Him.
—
Abu Ammaar Yasir Qadhi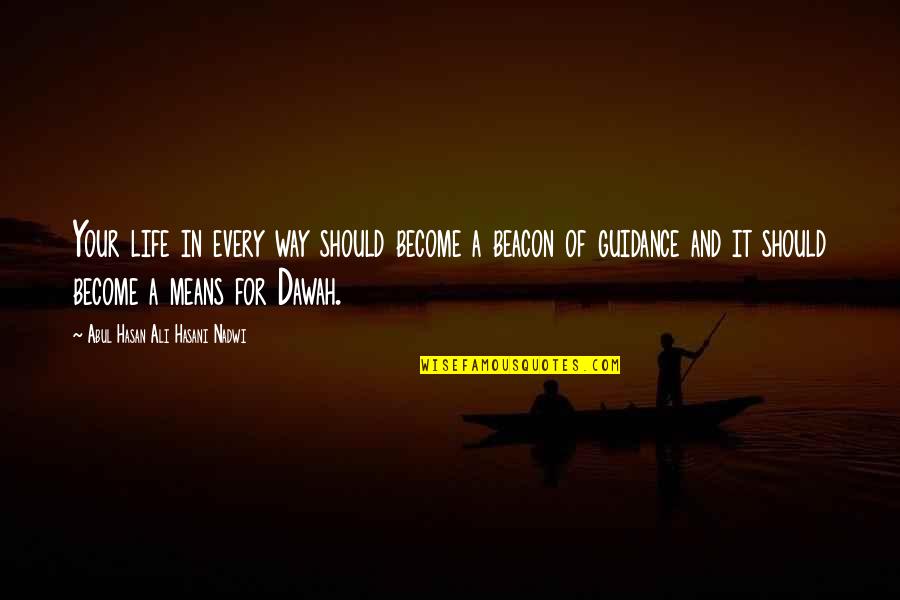 Your life in every way should become a beacon of guidance and it should become a means for Dawah.
—
Abul Hasan Ali Hasani Nadwi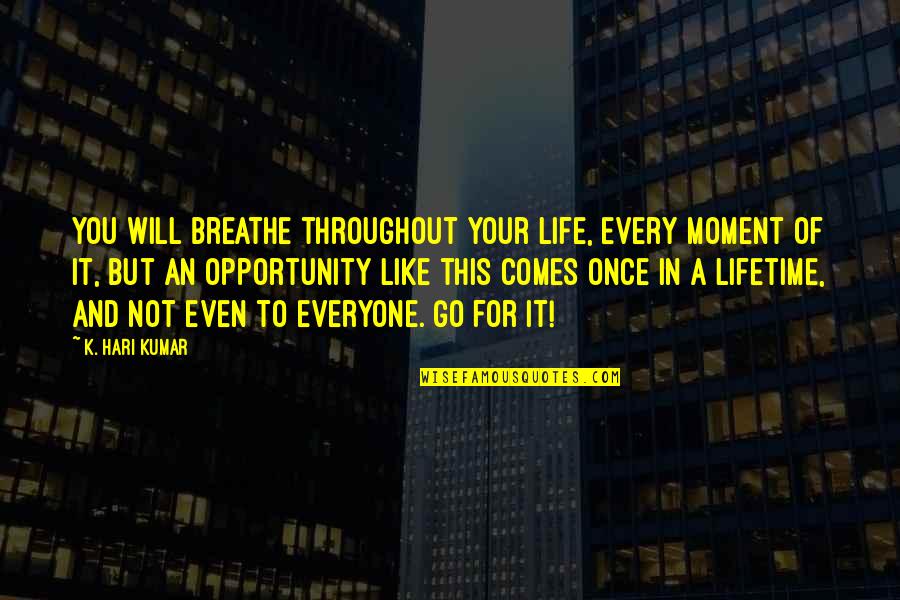 You will breathe throughout your life, every moment of it, but an opportunity like this comes once in a lifetime, and not even to everyone. Go for it! —
K. Hari Kumar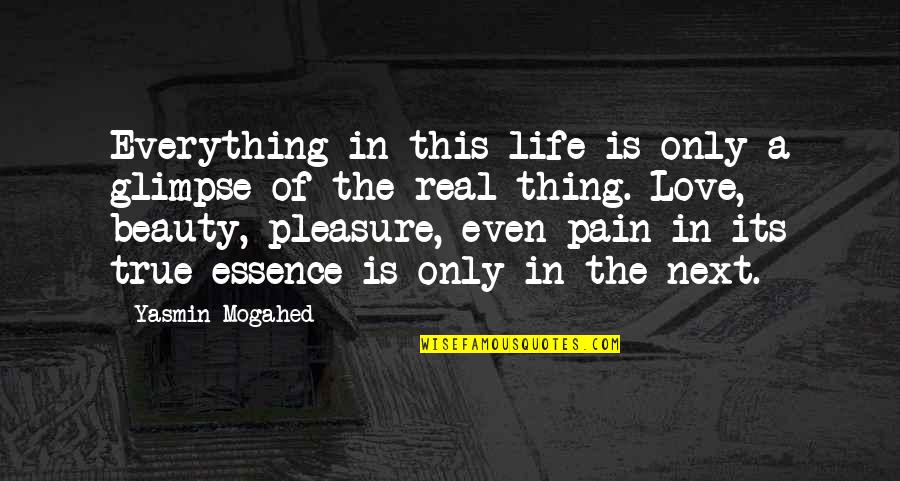 Everything in this life is only a glimpse of the real thing. Love, beauty, pleasure, even pain in its true essence is only in the next. —
Yasmin Mogahed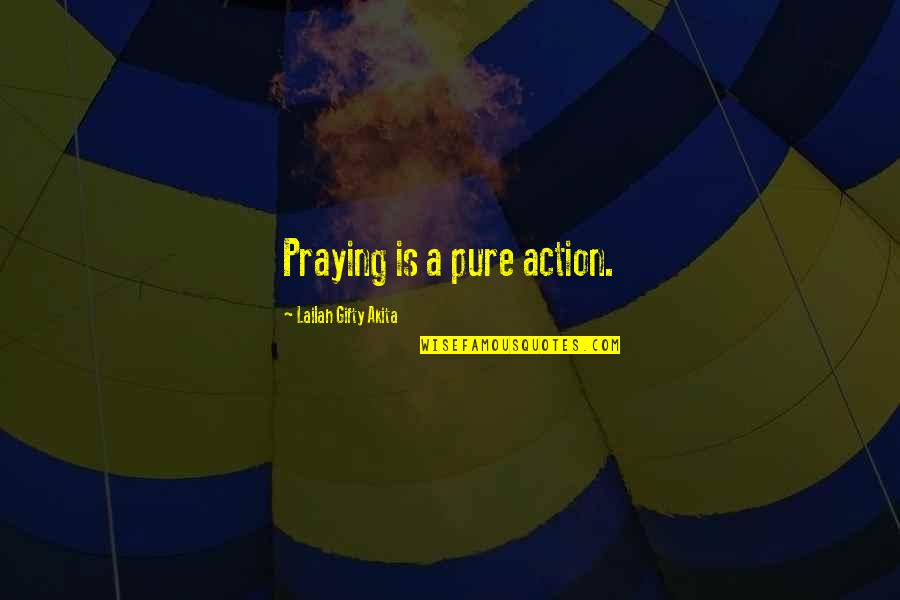 Praying is a pure action. —
Lailah Gifty Akita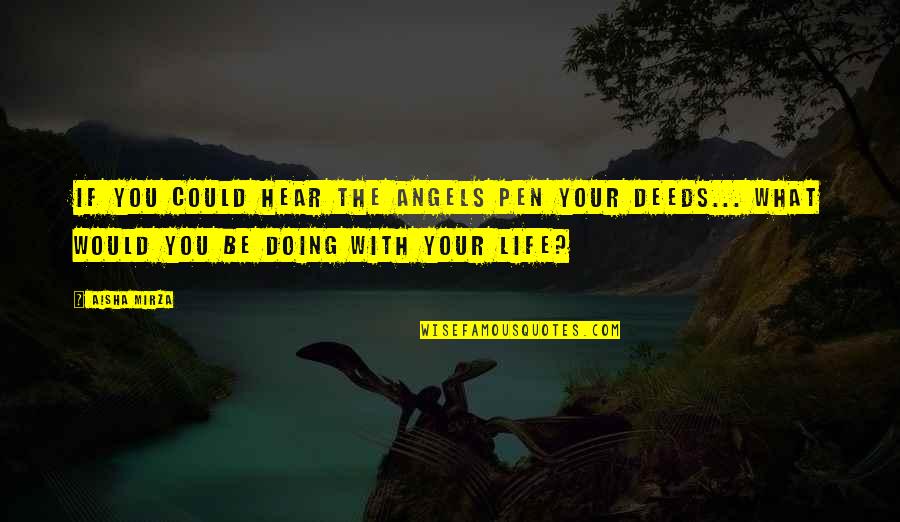 If you could hear the angels pen your deeds... what would you be doing with your life? —
Aisha Mirza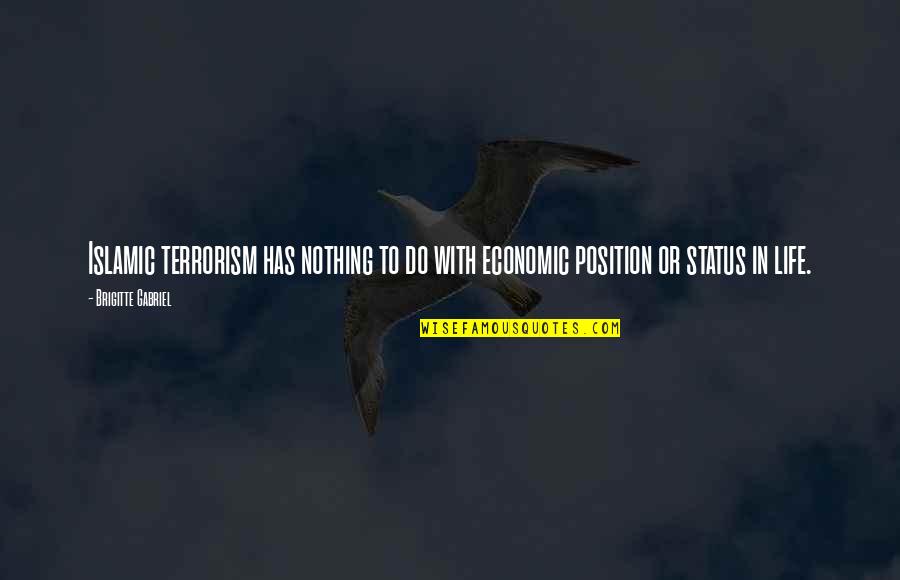 Islamic terrorism has nothing to do with economic position or status in life. —
Brigitte Gabriel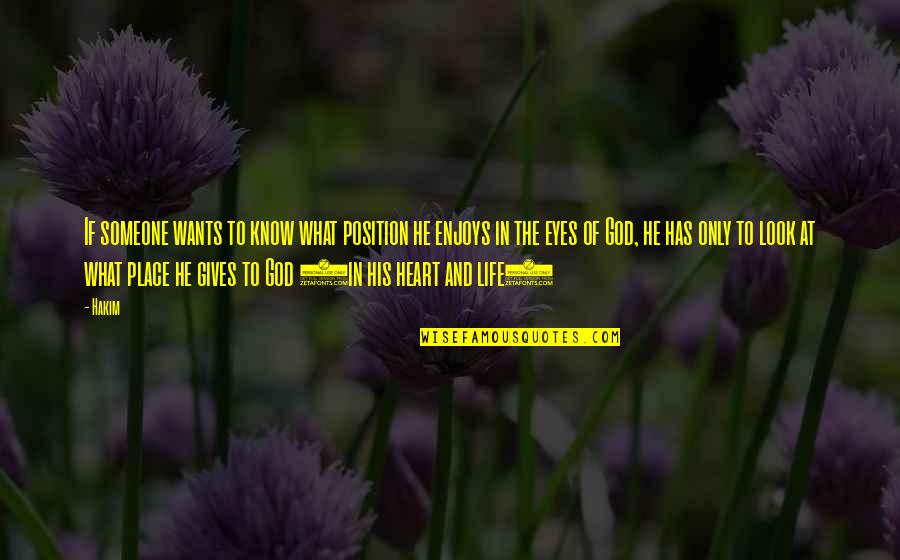 If someone wants to know what position he enjoys in the eyes of God, he has only to look at what place he gives to God (in his heart and life) —
Hakim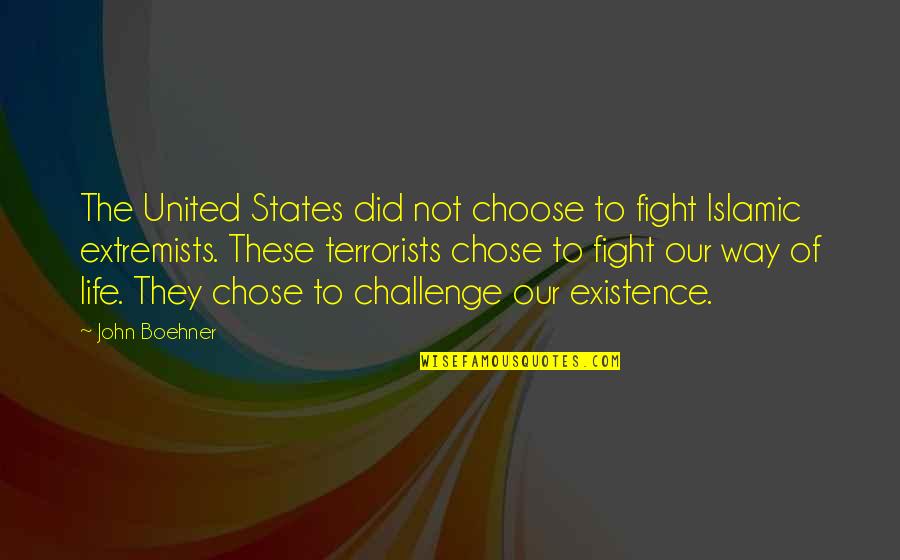 The United States did not choose to fight Islamic extremists. These terrorists chose to fight our way of life. They chose to challenge our existence. —
John Boehner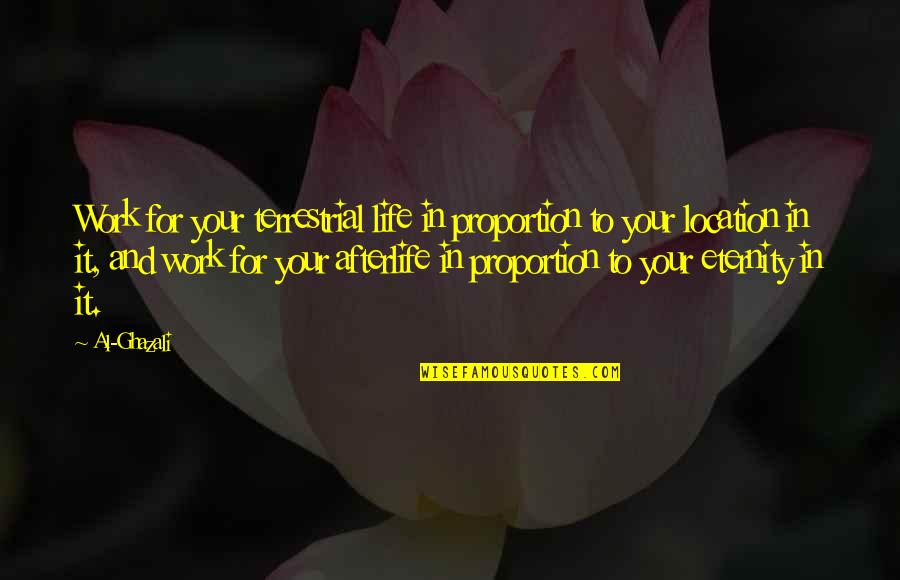 Work for your terrestrial life in proportion to your location in it, and work for your afterlife in proportion to your eternity in it. —
Al-Ghazali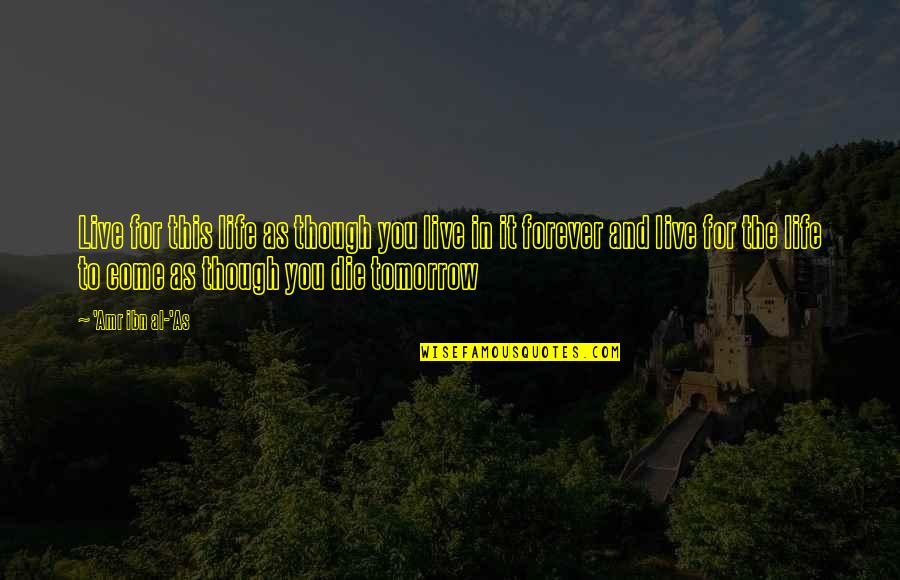 Live for this life as though you live in it forever and live for the life to come as though you die tomorrow —
'Amr Ibn Al-'As
O people who take pleasure in a life that will vanish, falling in love with a fading shadow is sheer stupidity —
Ibn Qayyim Al-Jawziyya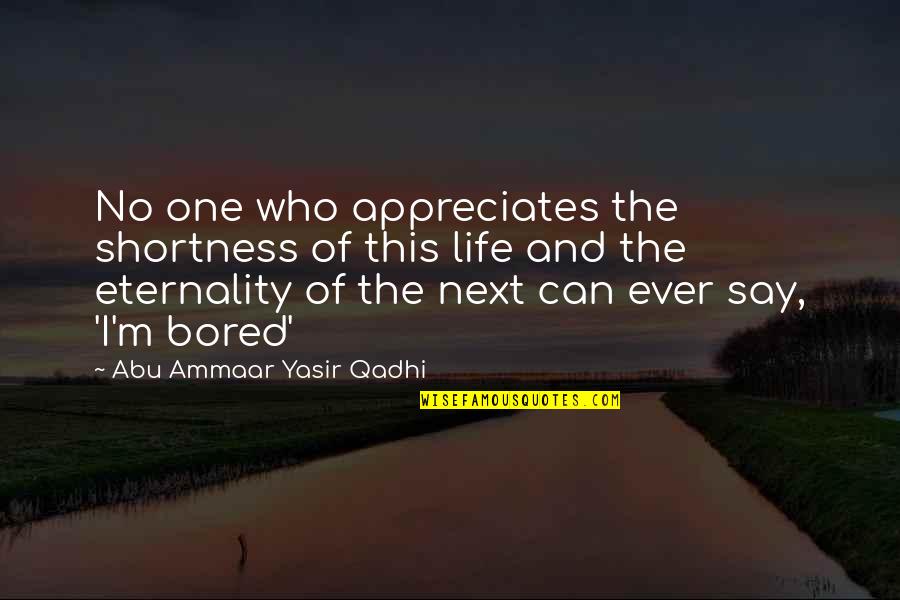 No one who appreciates the shortness of this life and the eternality of the next can ever say, 'I'm bored' —
Abu Ammaar Yasir Qadhi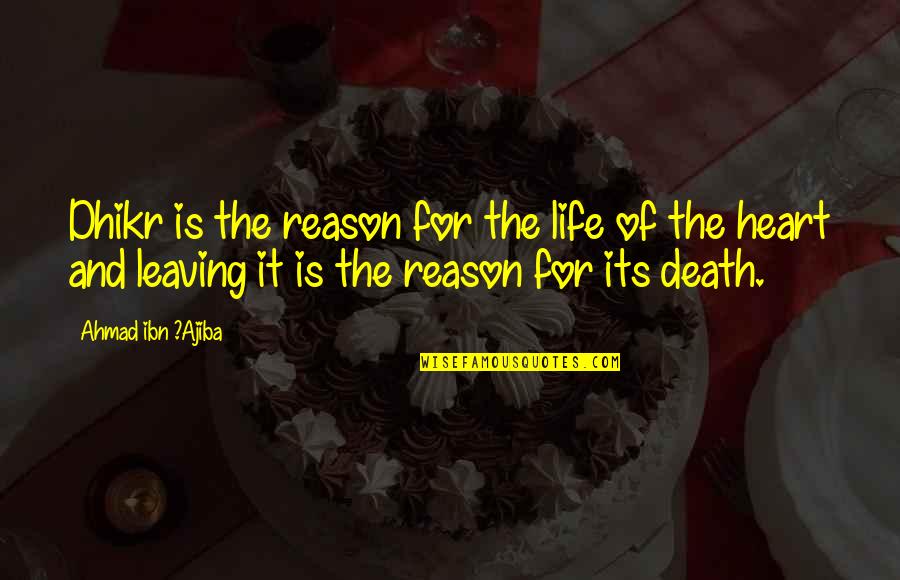 Dhikr is the reason for the life of the heart and leaving it is the reason for its death. —
Ahmad Ibn ?Ajiba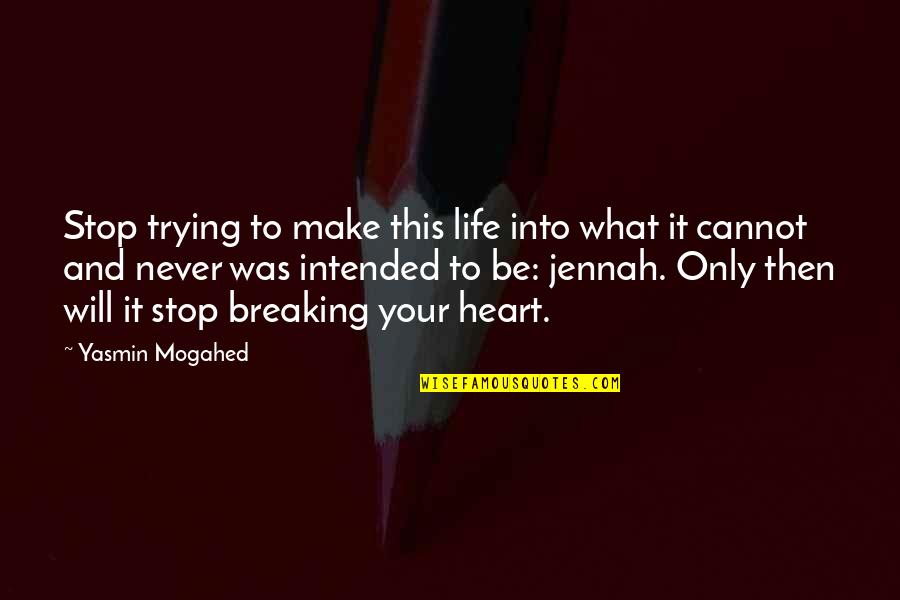 Stop trying to make this life into what it cannot and never was intended to be: jennah. Only then will it stop breaking your heart. —
Yasmin Mogahed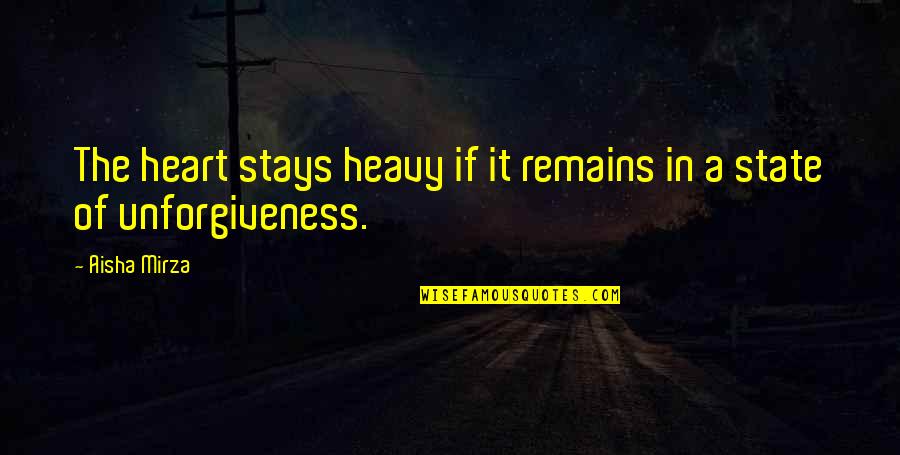 The heart stays heavy if it remains in a state of unforgiveness. —
Aisha Mirza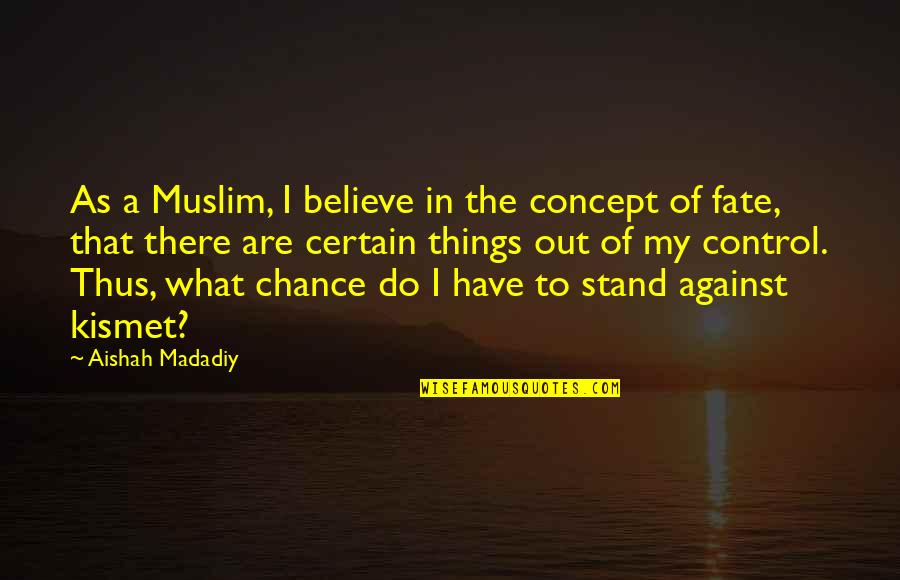 As a Muslim, I believe in the concept of fate, that there are certain things out of my control. Thus, what chance do I have to stand against kismet? —
Aishah Madadiy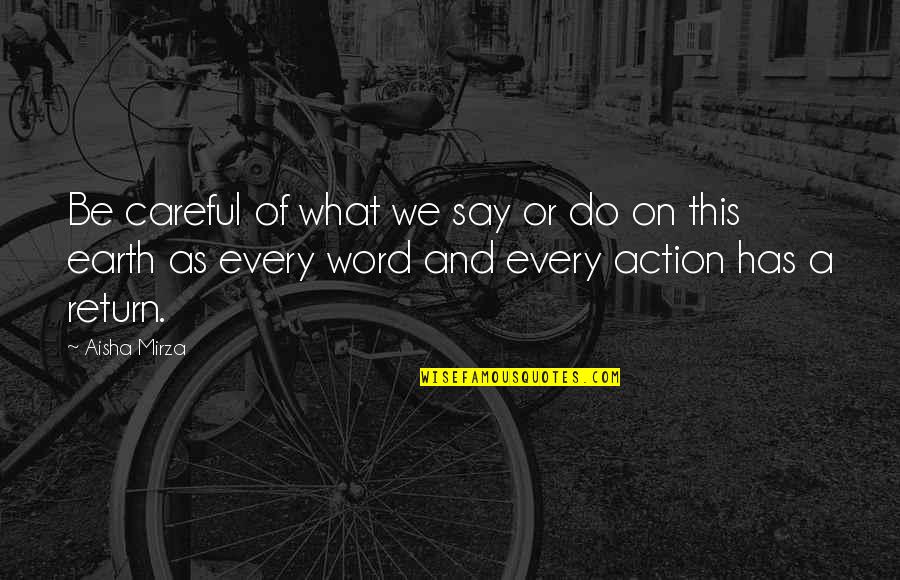 Be careful of what we say or do on this earth as every word and every action has a return. —
Aisha Mirza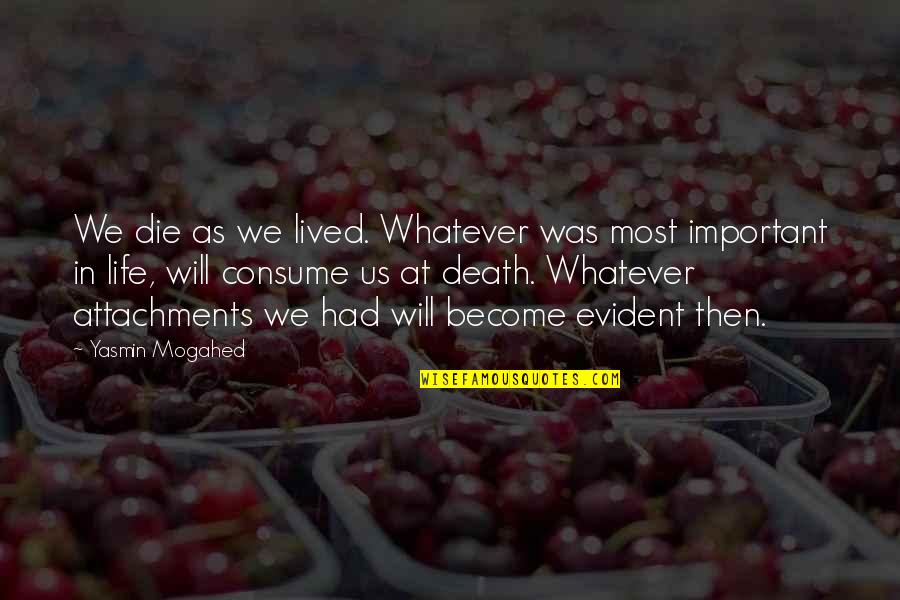 We die as we lived. Whatever was most important in life, will consume us at death. Whatever attachments we had will become evident then. —
Yasmin Mogahed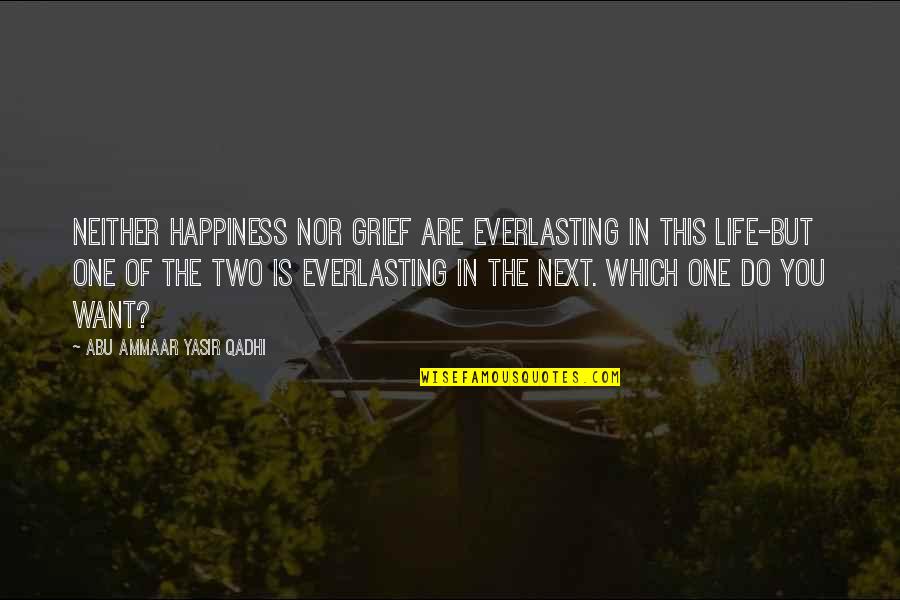 Neither happiness nor grief are everlasting in this life-but one of the two is everlasting in the next. Which one do you want? —
Abu Ammaar Yasir Qadhi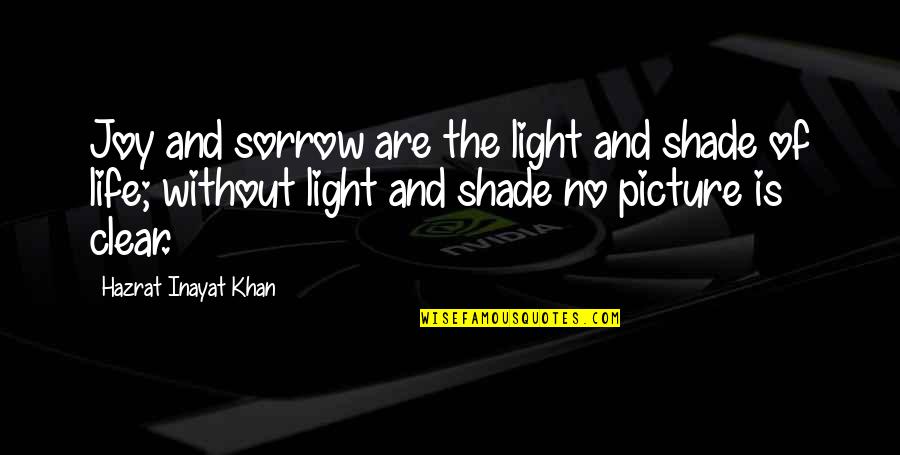 Joy and sorrow are the light and shade of life; without light and shade no picture is clear. —
Hazrat Inayat Khan