L.D. Davis Quotes
Top 15 wise famous quotes and sayings by L.D. Davis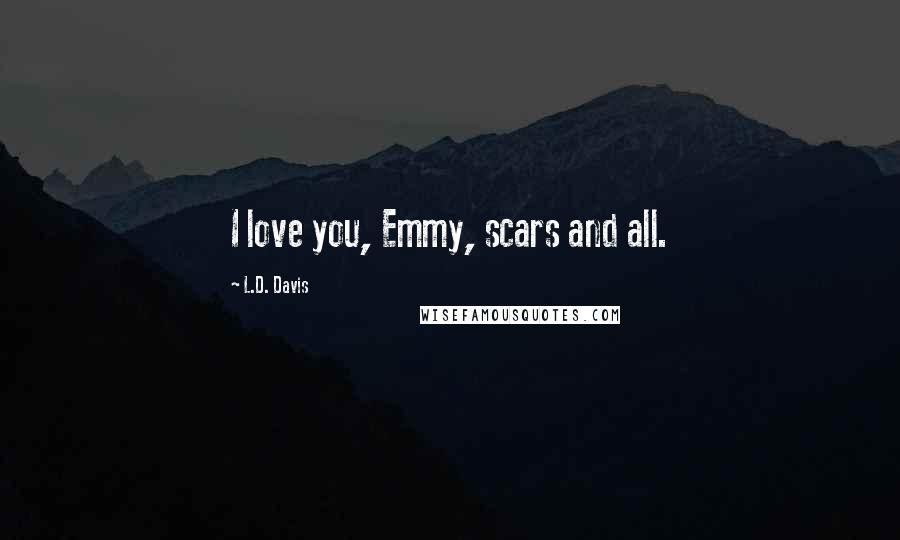 I love you, Emmy, scars and all.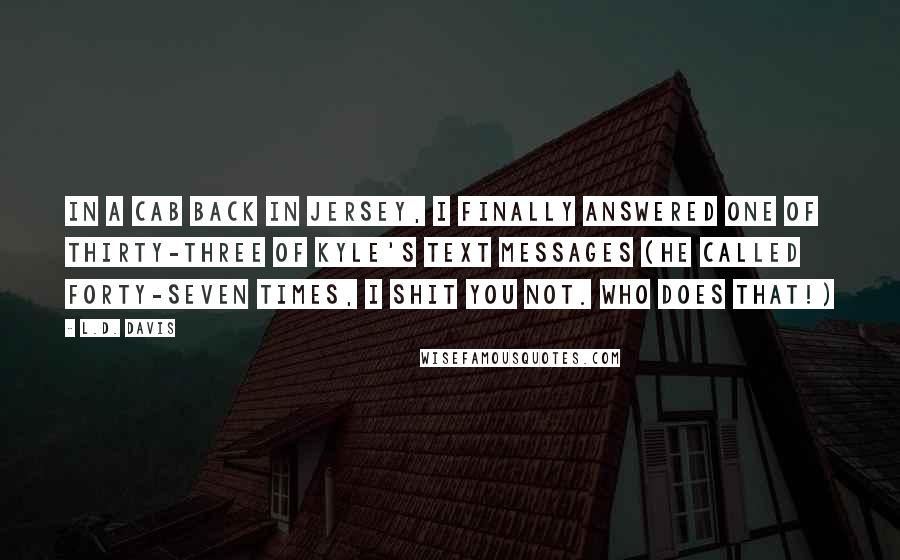 In a cab back in Jersey, I finally answered one of thirty-three of Kyle's text messages (he called forty-seven times, I shit you not. Who does that!)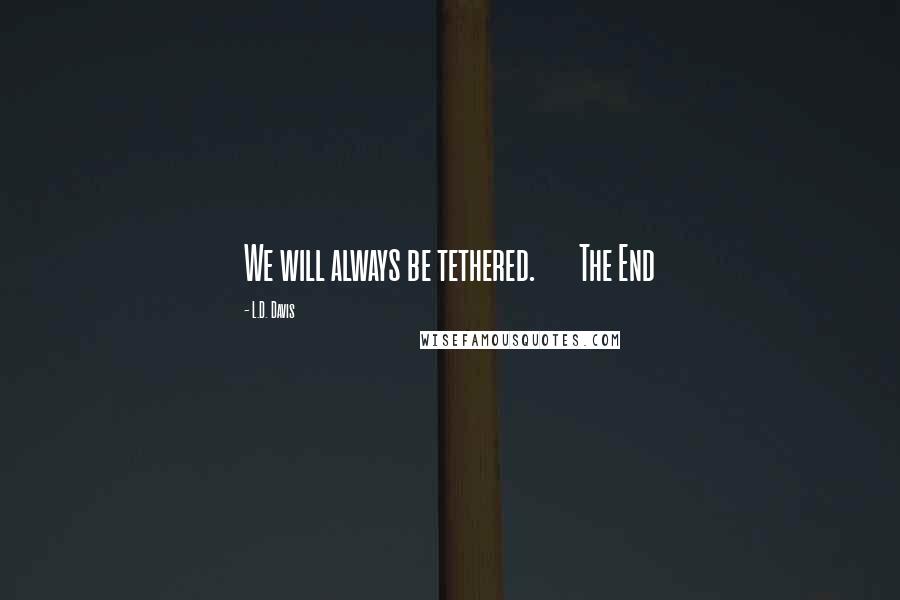 We will always be tethered. The End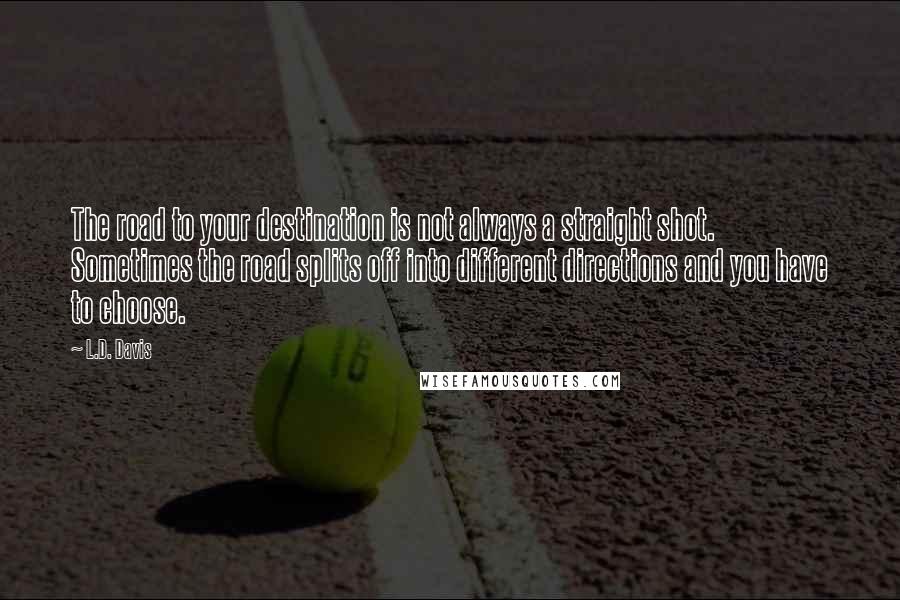 The road to your destination is not always a straight shot. Sometimes the road splits off into different directions and you have to choose.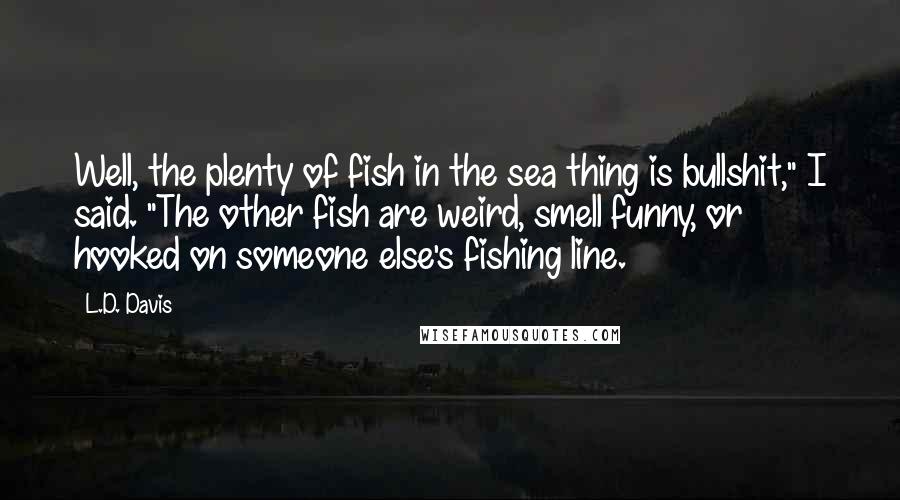 Well, the plenty of fish in the sea thing is bullshit," I said. "The other fish are weird, smell funny, or hooked on someone else's fishing line.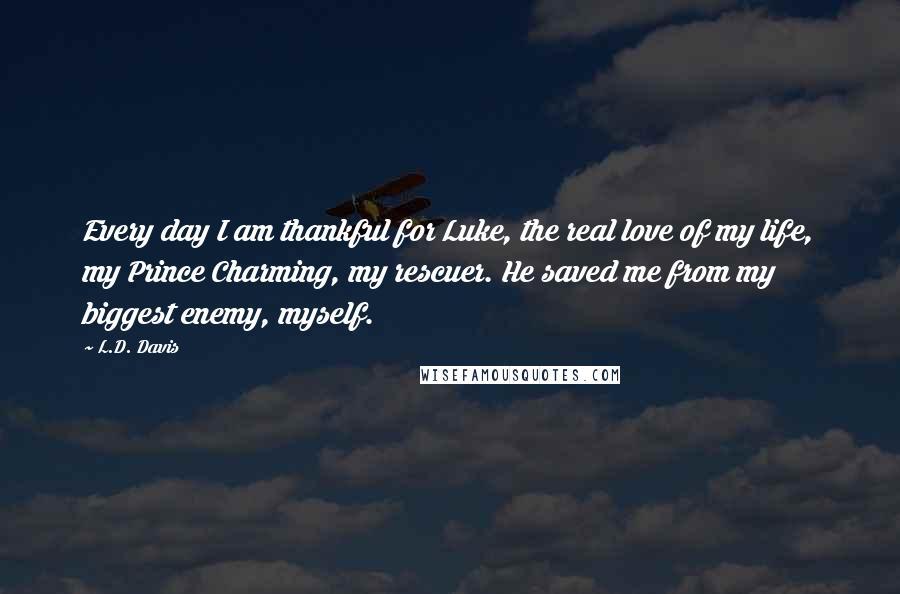 Every day I am thankful for Luke, the real love of my life, my Prince Charming, my rescuer. He saved me from my biggest enemy, myself.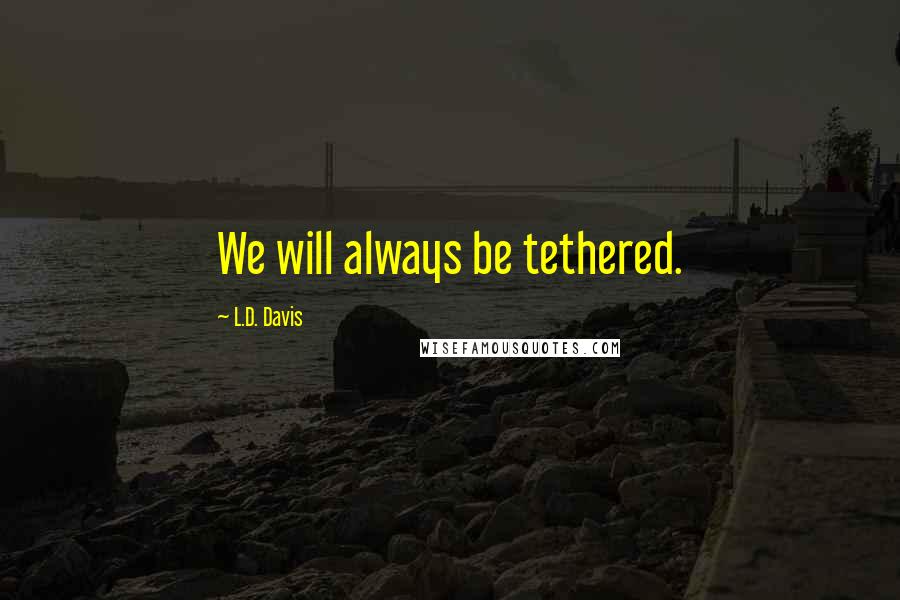 We will always be tethered.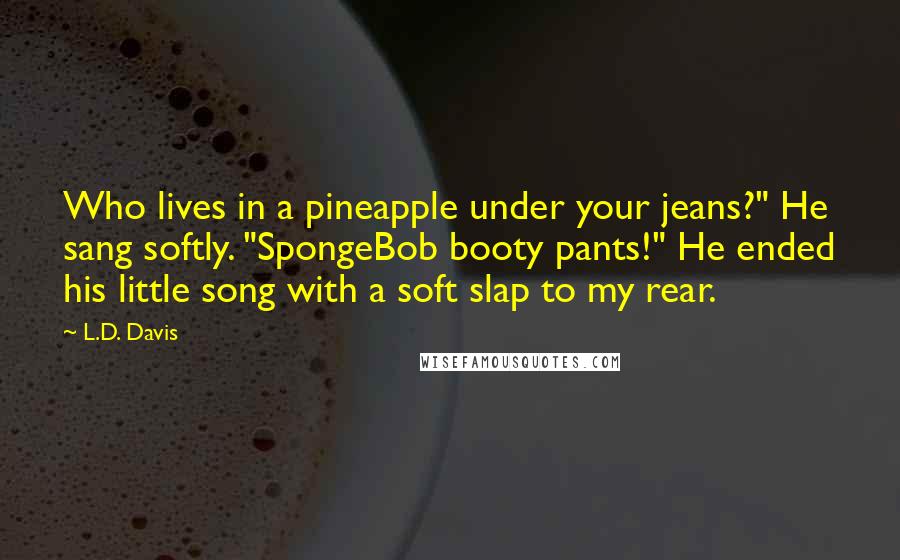 Who lives in a pineapple under your jeans?" He sang softly. "SpongeBob booty pants!" He ended his little song with a soft slap to my rear.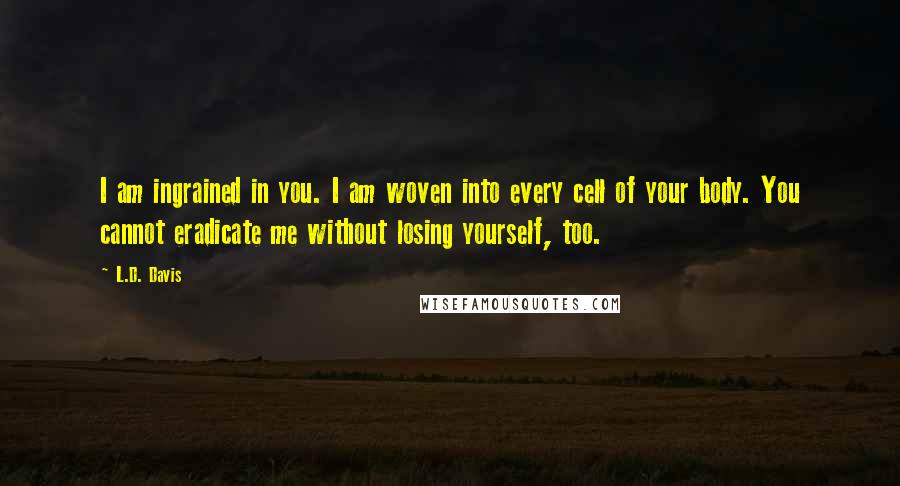 I am ingrained in you. I am woven into every cell of your body. You cannot eradicate me without losing yourself, too.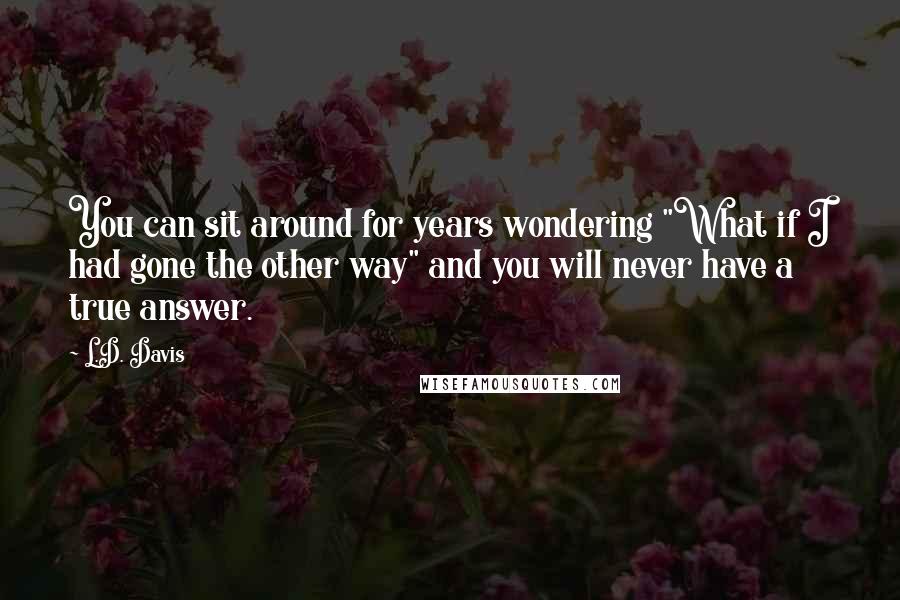 You can sit around for years wondering "What if I had gone the other way" and you will never have a true answer.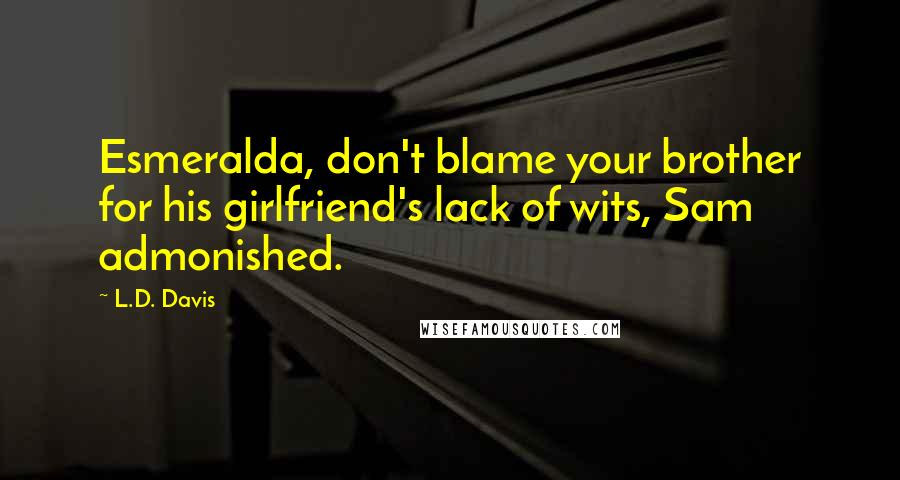 Esmeralda, don't blame your brother for his girlfriend's lack of wits, Sam admonished.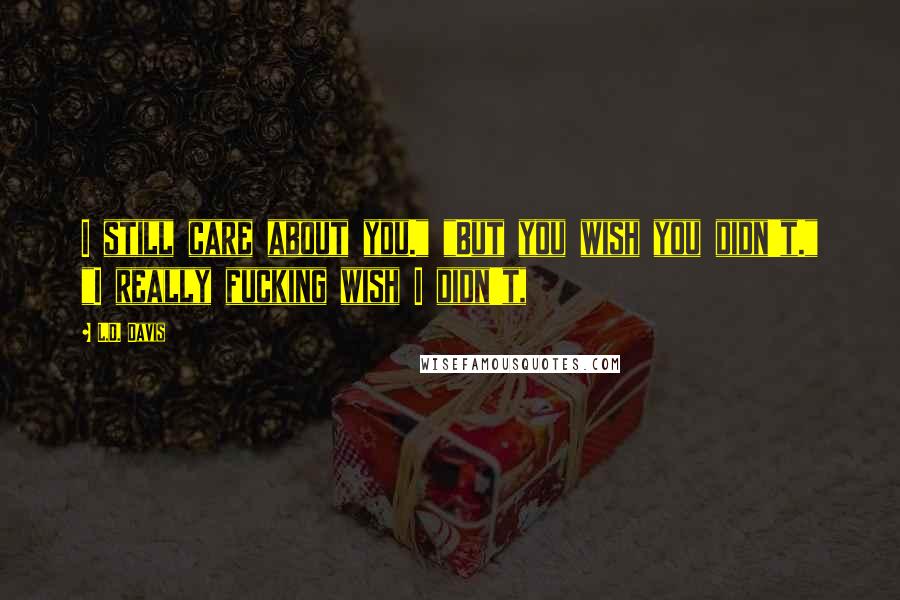 I still care about you." "But you wish you didn't." "I really fucking wish I didn't,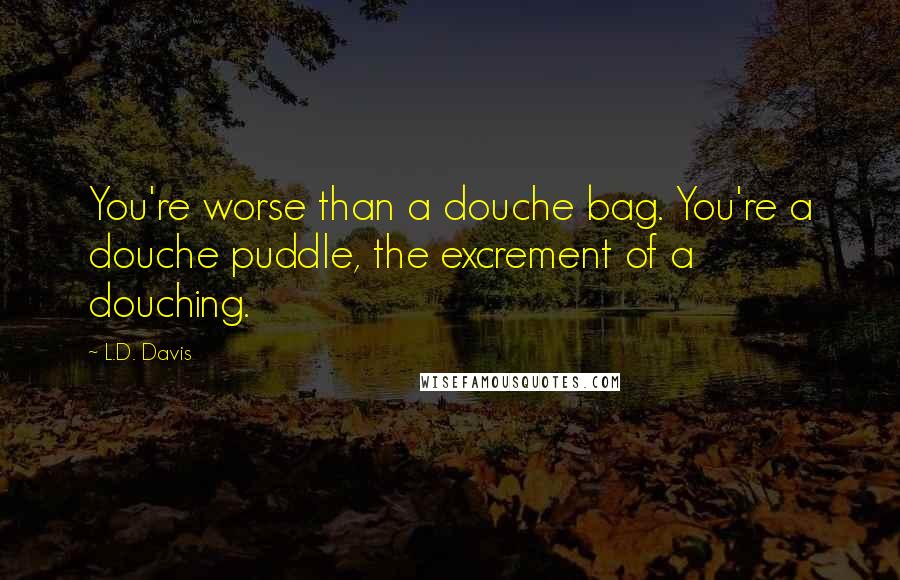 You're worse than a douche bag. You're a douche puddle, the excrement of a douching.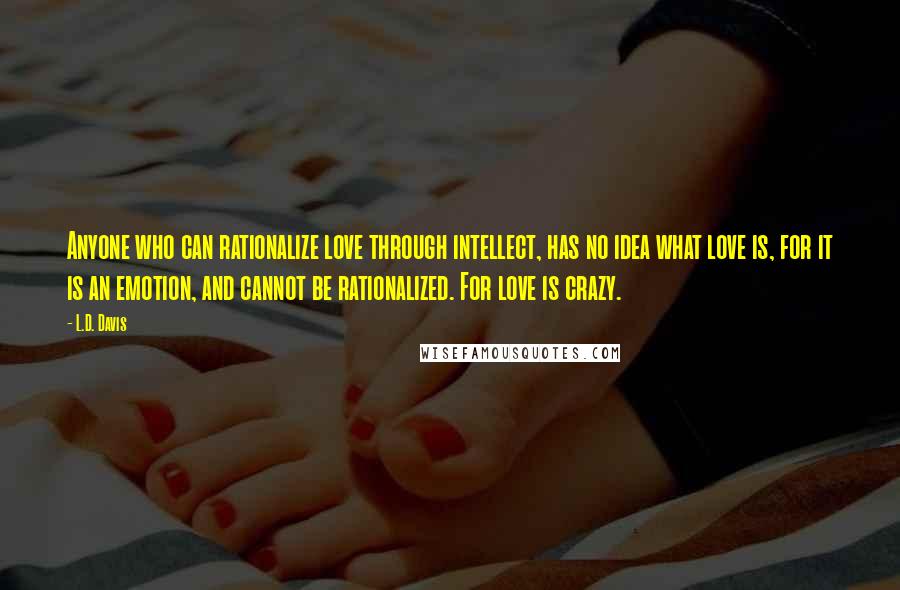 Anyone who can rationalize love through intellect, has no idea what love is, for it is an emotion, and cannot be rationalized. For love is crazy.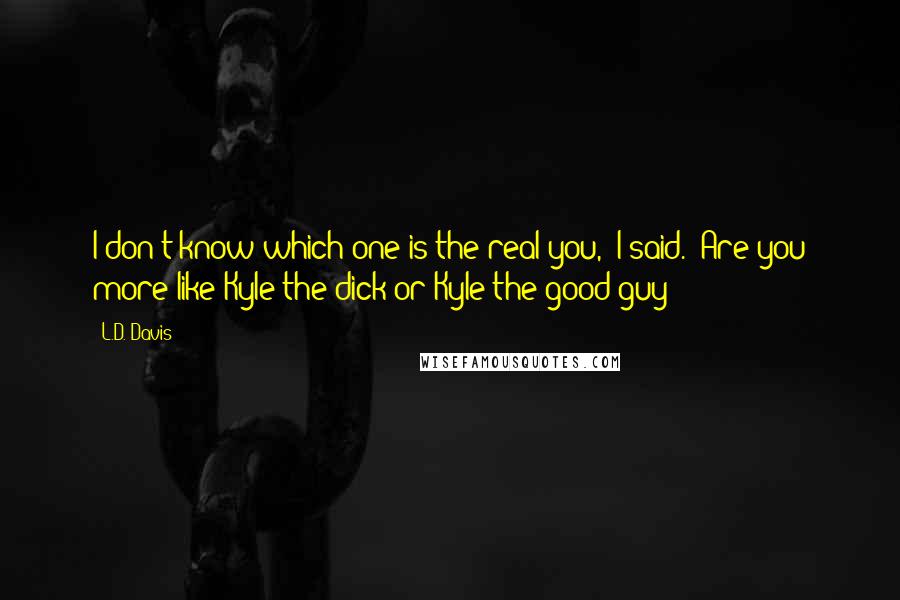 I don't know which one is the real you," I said. "Are you more like Kyle the dick or Kyle the good guy?