Milton Resnick Quotes
Top 8 wise famous quotes and sayings by Milton Resnick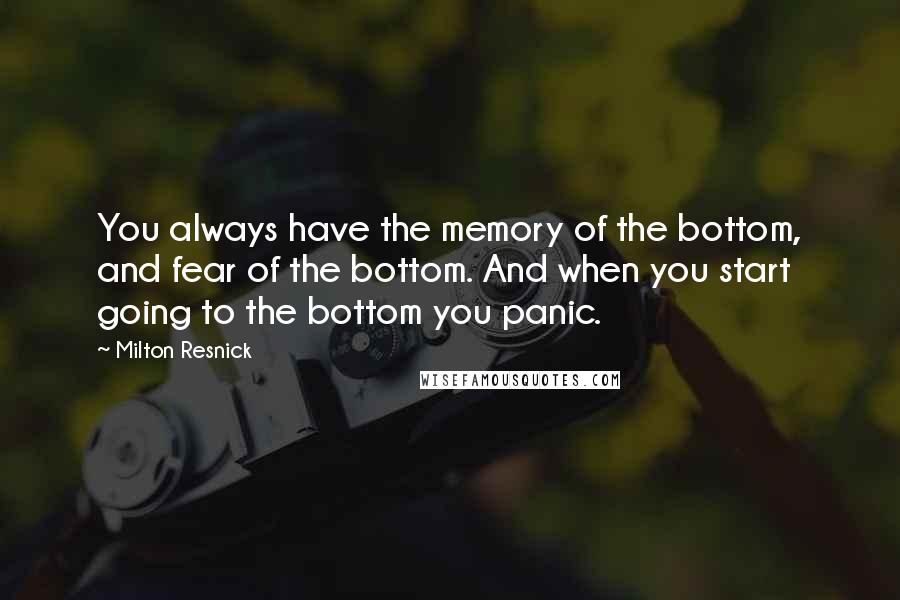 You always have the memory of the bottom, and fear of the bottom. And when you start going to the bottom you panic.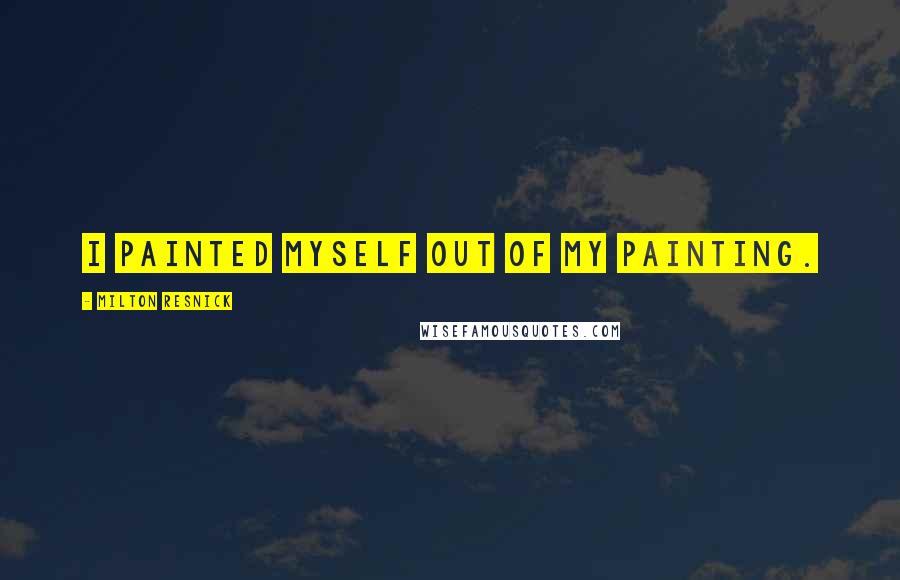 I painted myself out of my painting.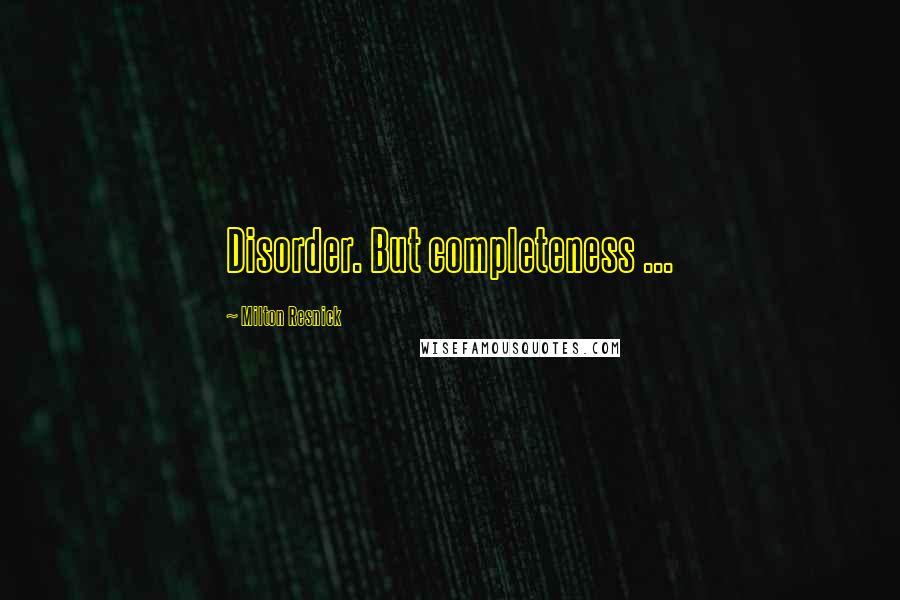 Disorder. But completeness ...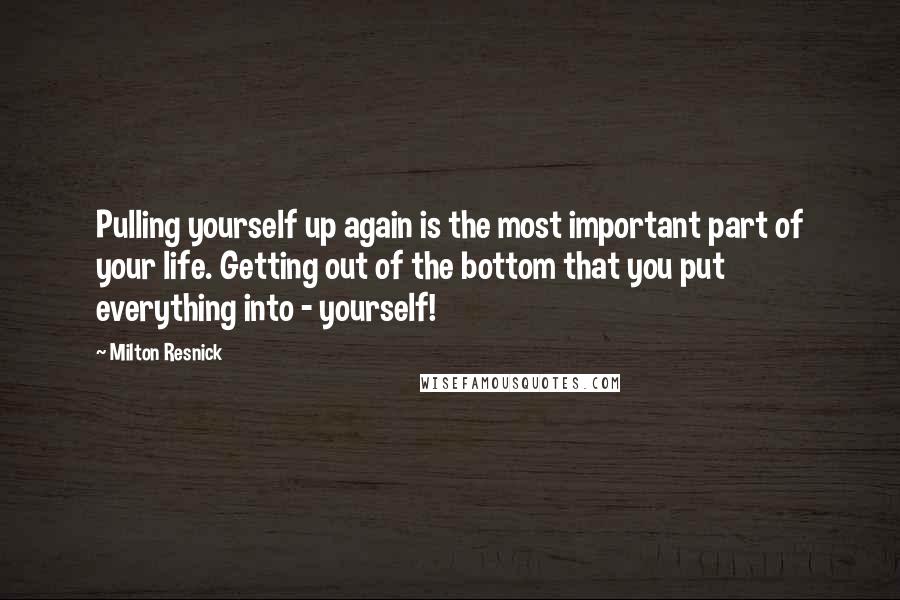 Pulling yourself up again is the most important part of your life. Getting out of the bottom that you put everything into - yourself!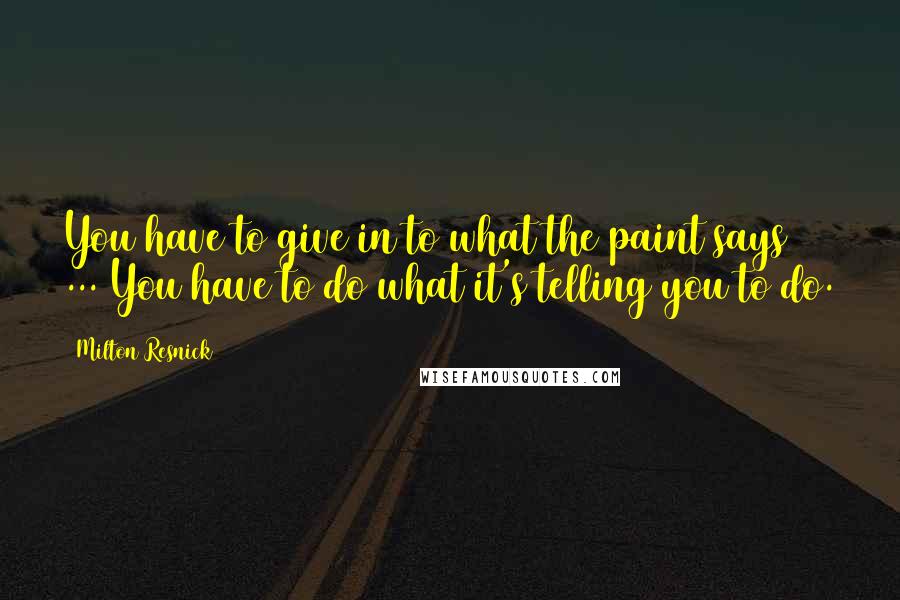 You have to give in to what the paint says ... You have to do what it's telling you to do.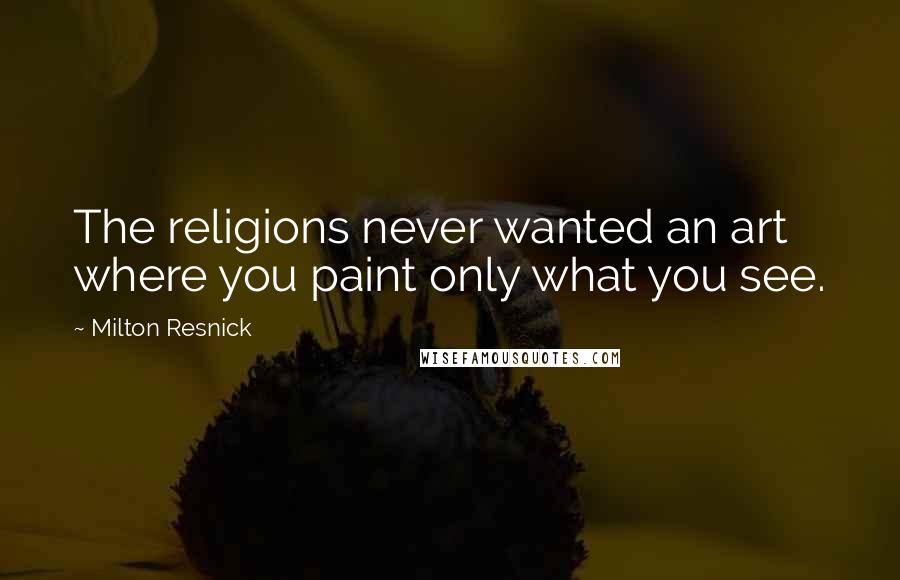 The religions never wanted an art where you paint only what you see.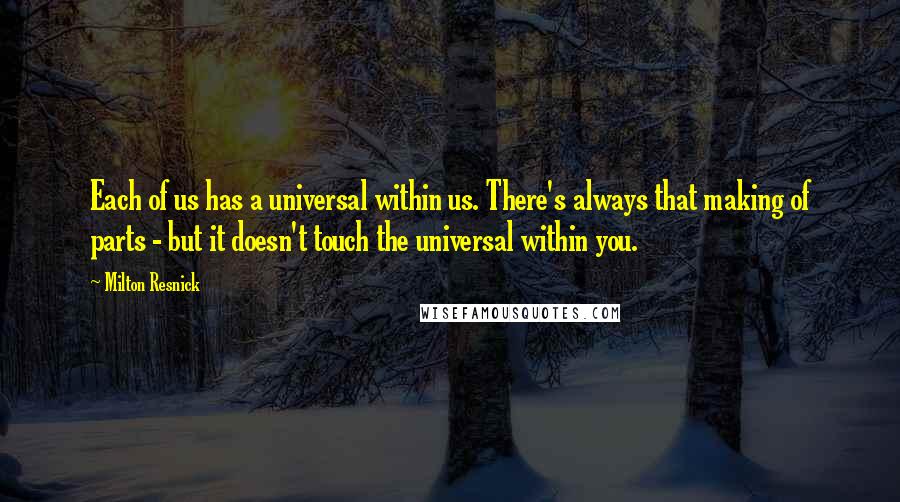 Each of us has a universal within us. There's always that making of parts - but it doesn't touch the universal within you.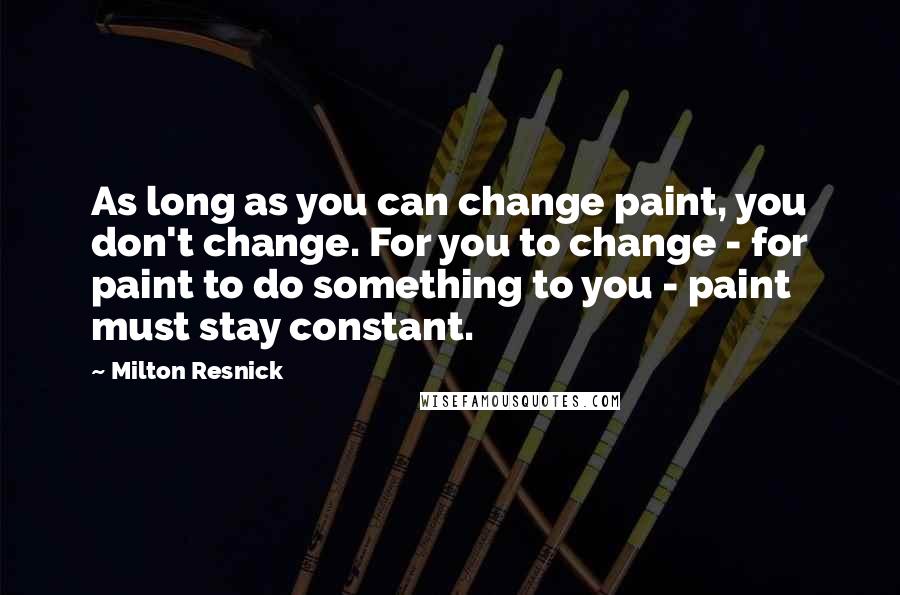 As long as you can change paint, you don't change. For you to change - for paint to do something to you - paint must stay constant.