Slavoj Zizek Quotes
Top 70 wise famous quotes and sayings by Slavoj Zizek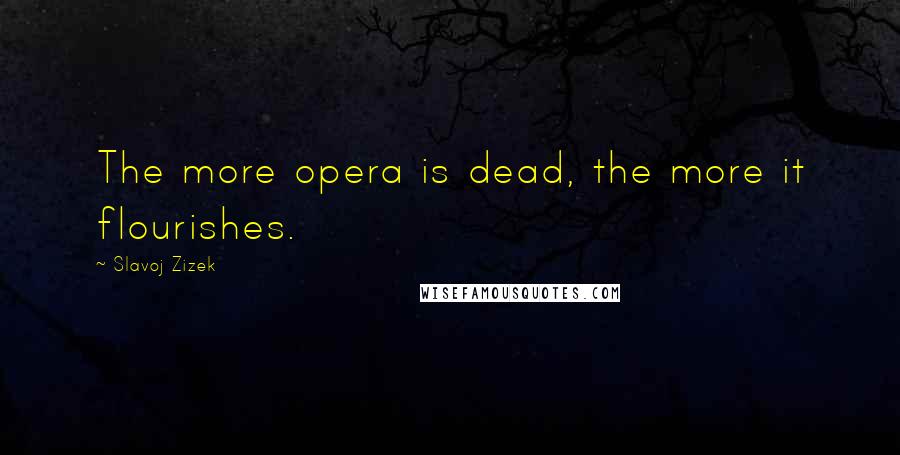 The more opera is dead, the more it flourishes.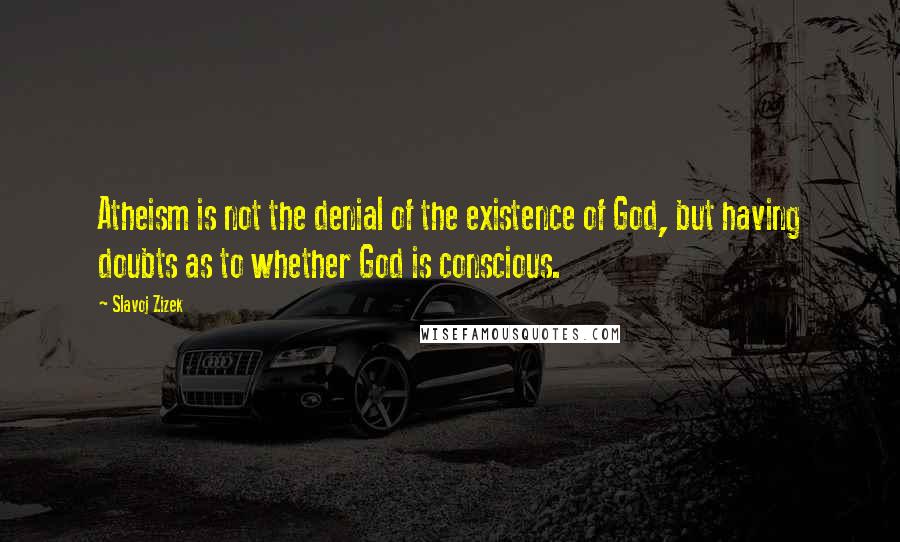 Atheism is not the denial of the existence of God, but having doubts as to whether God is conscious.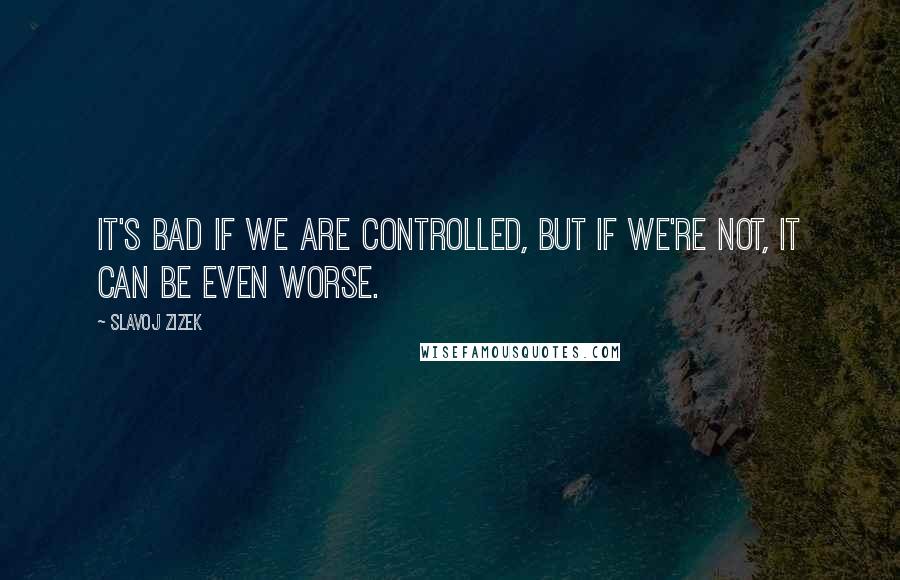 It's bad if we are controlled, but if we're not, it can be even worse.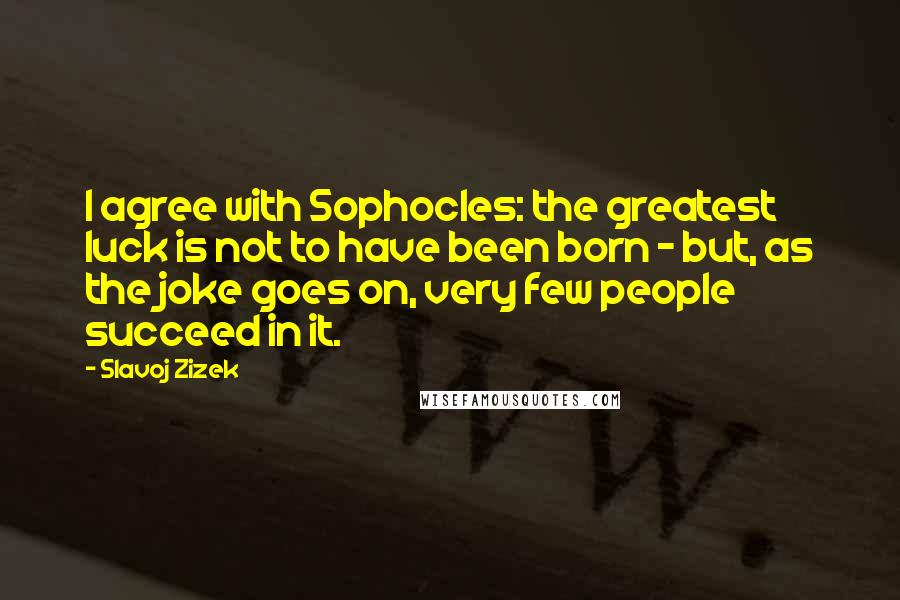 I agree with Sophocles: the greatest luck is not to have been born - but, as the joke goes on, very few people succeed in it.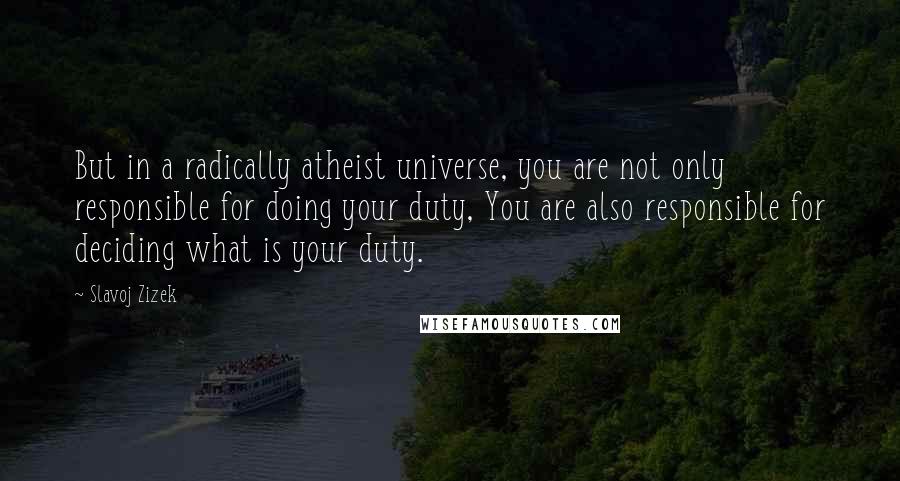 But in a radically atheist universe, you are not only responsible for doing your duty, You are also responsible for deciding what is your duty.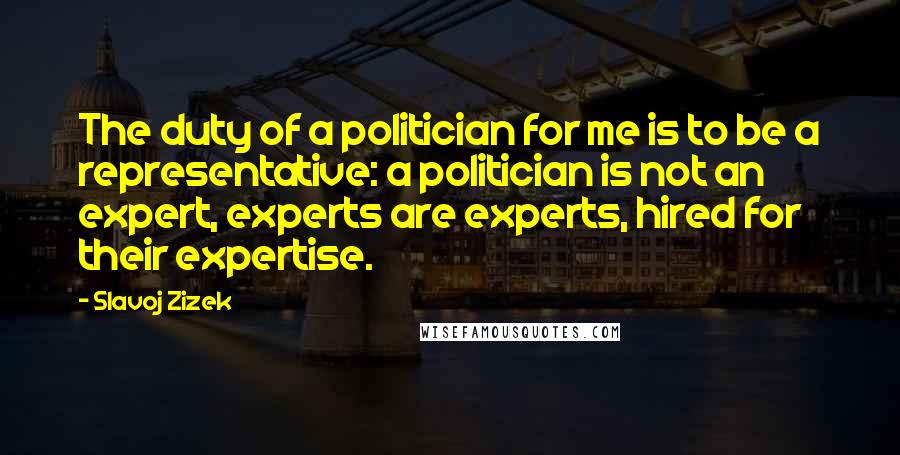 The duty of a politician for me is to be a representative: a politician is not an expert, experts are experts, hired for their expertise.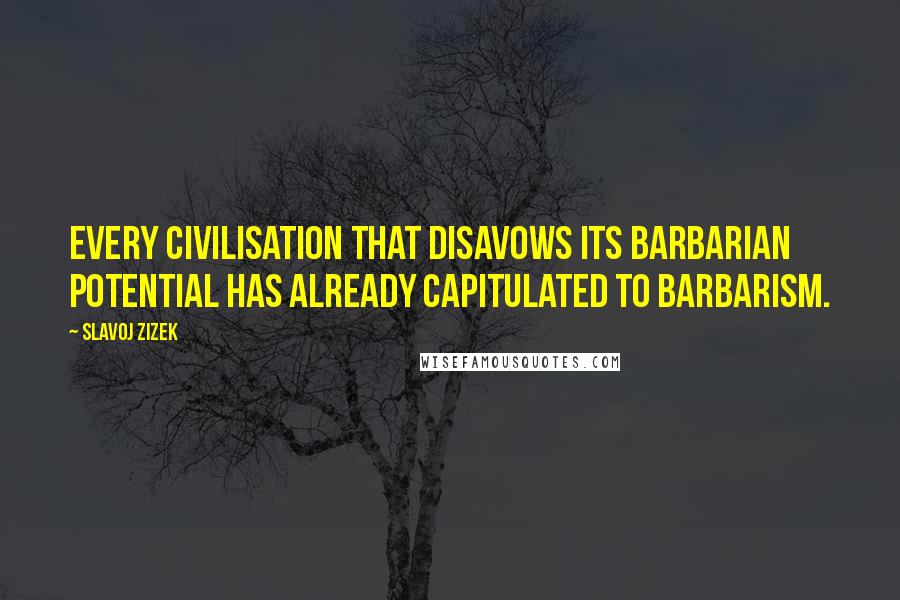 Every civilisation that disavows its barbarian potential has already capitulated to barbarism.
Come on. I don't have any problem violating my own insights in practice.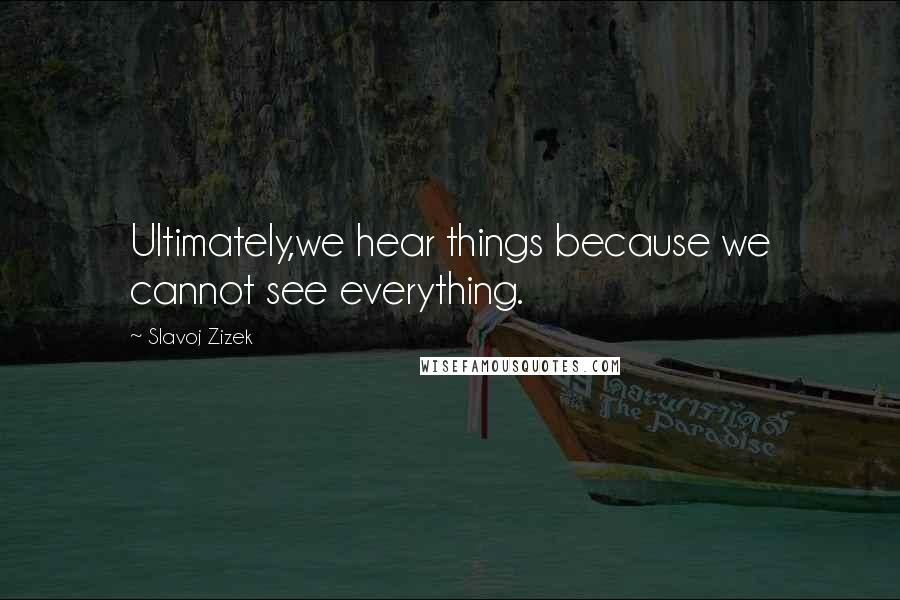 Ultimately,we hear things because we cannot see everything.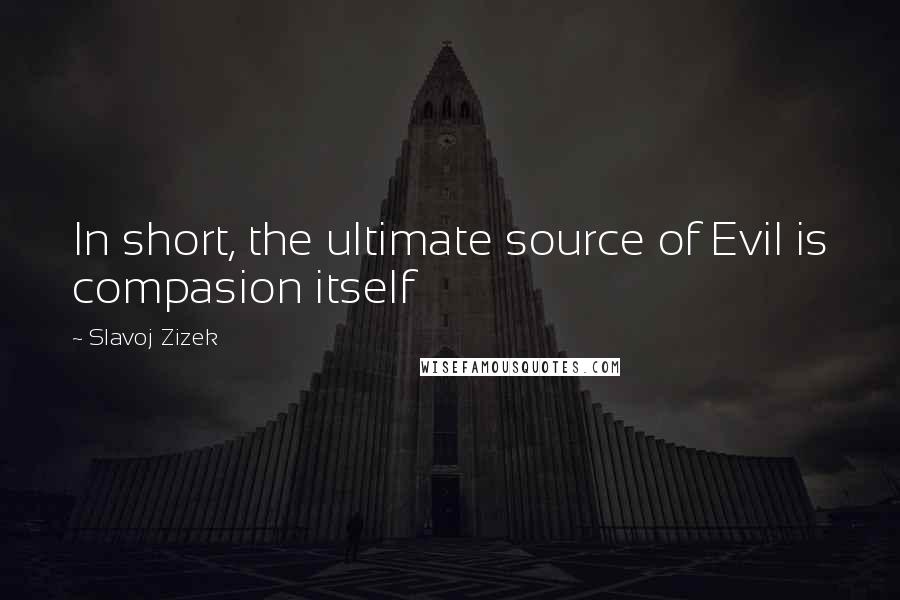 In short, the ultimate source of Evil is compasion itself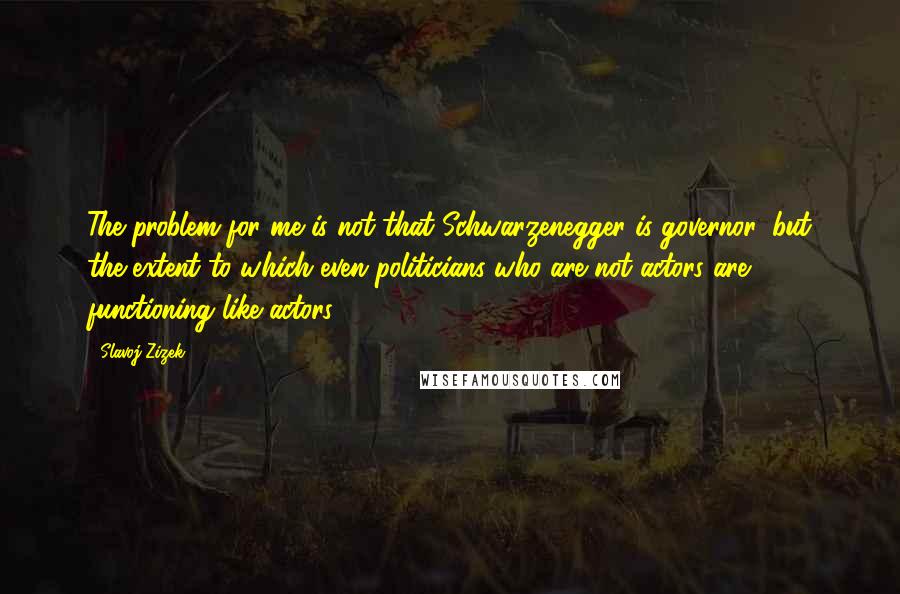 The problem for me is not that Schwarzenegger is governor, but the extent to which even politicians who are not actors are functioning like actors.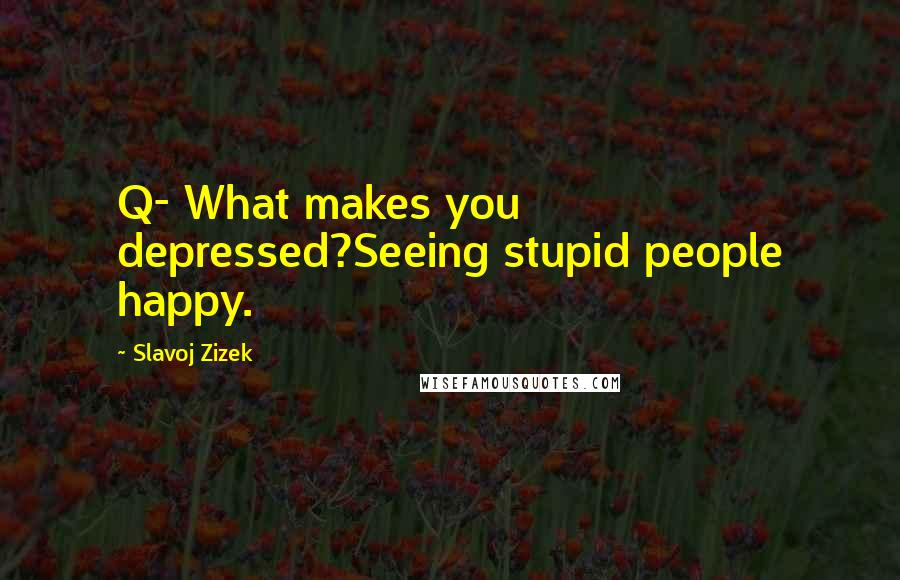 Q- What makes you depressed?
Seeing stupid people happy.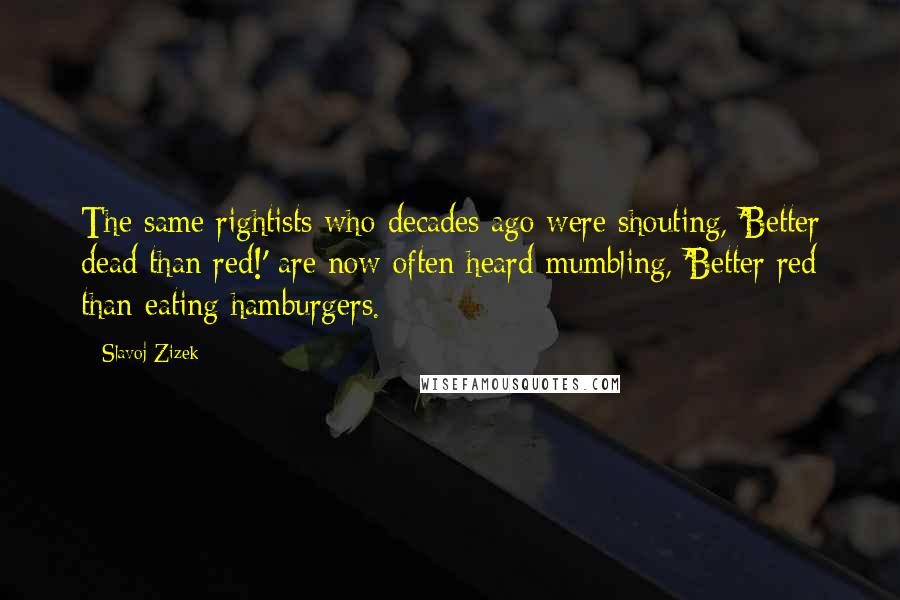 The same rightists who decades ago were shouting, 'Better dead than red!' are now often heard mumbling, 'Better red than eating hamburgers.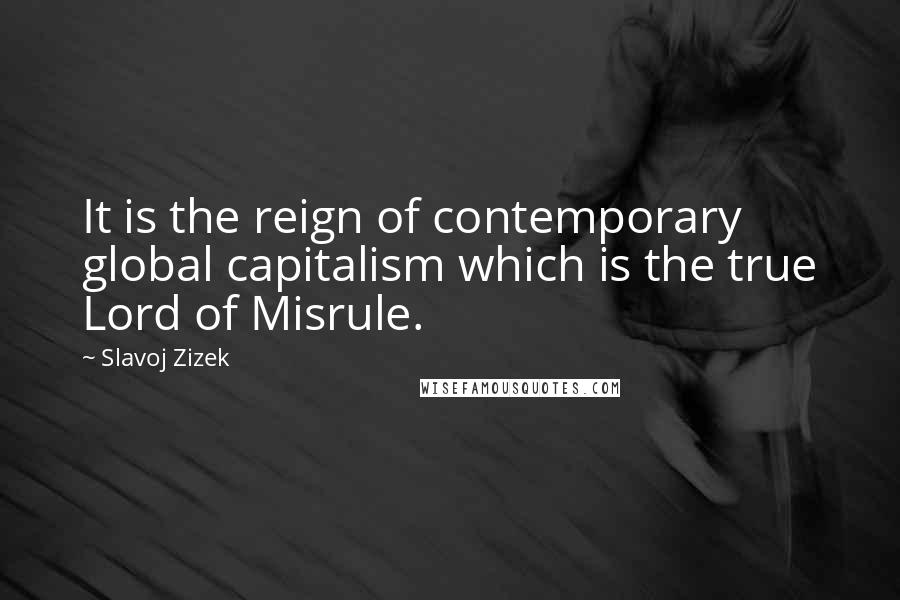 It is the reign of contemporary global capitalism which is the true Lord of Misrule.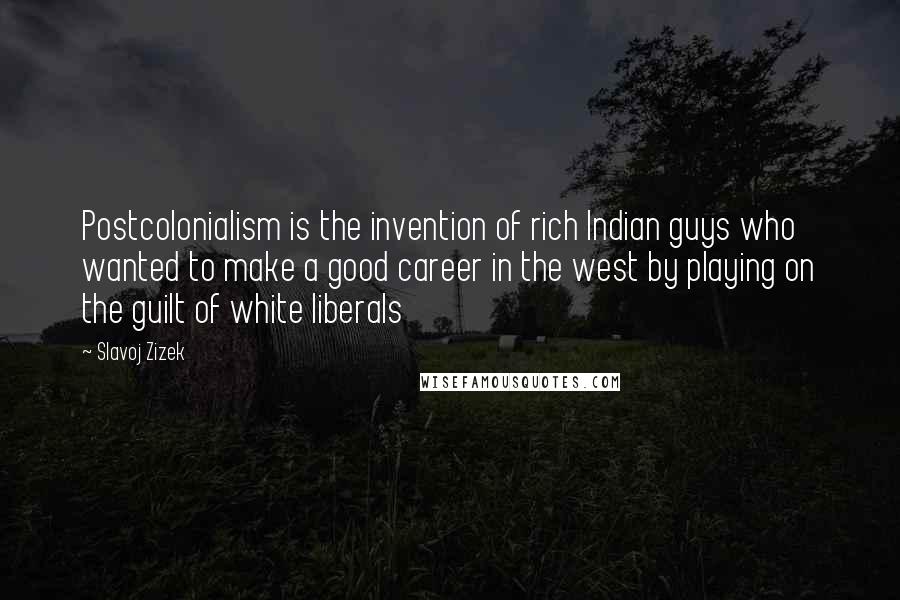 Postcolonialism is the invention of rich Indian guys who wanted to make a good career in the west by playing on the guilt of white liberals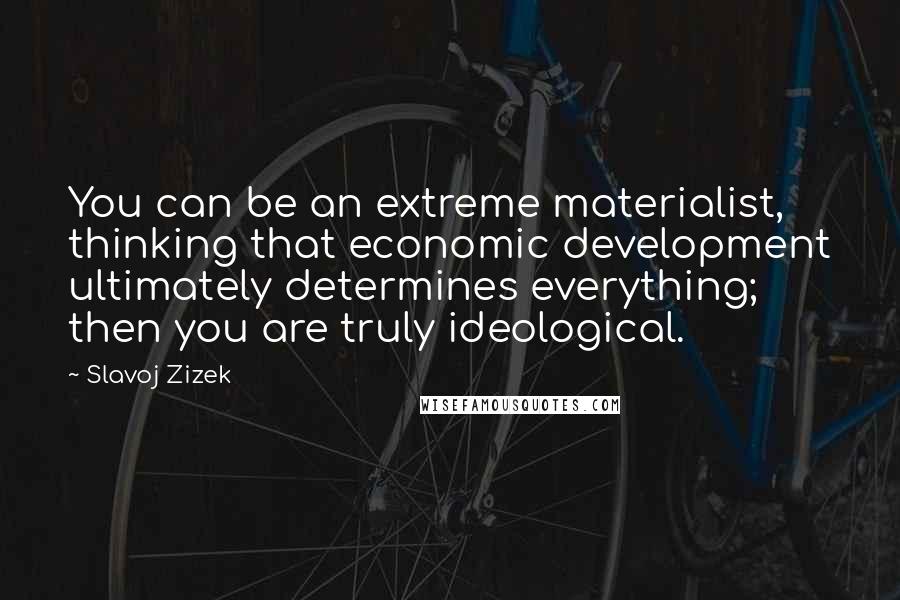 You can be an extreme materialist, thinking that economic development ultimately determines everything; then you are truly ideological.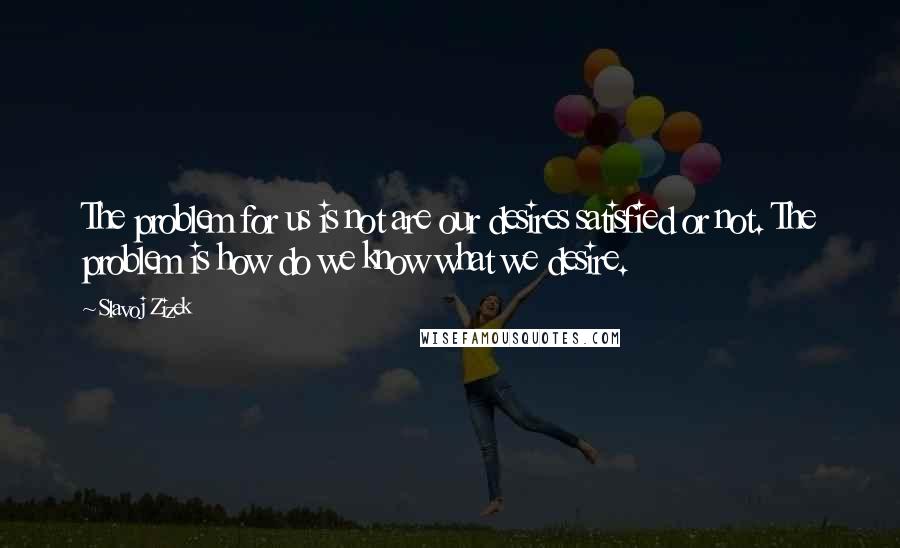 The problem for us is not are our desires satisfied or not. The problem is how do we know what we desire.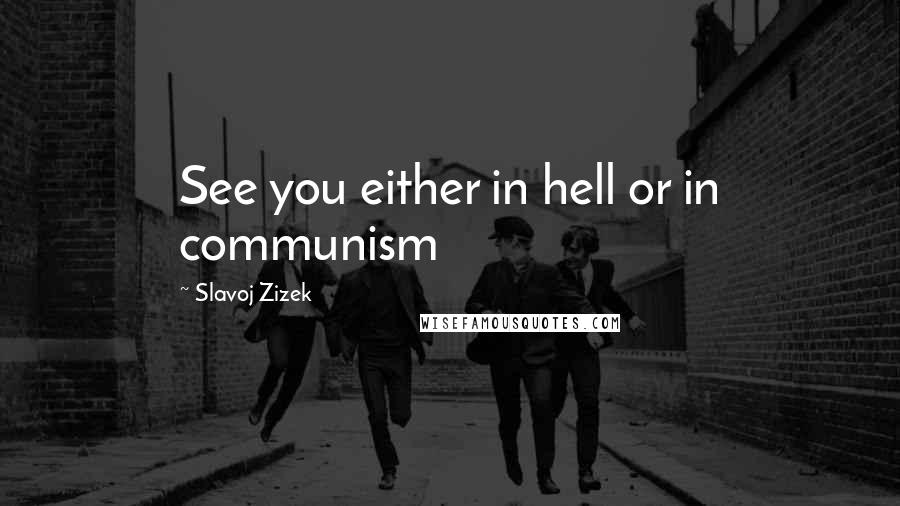 See you either in hell or in communism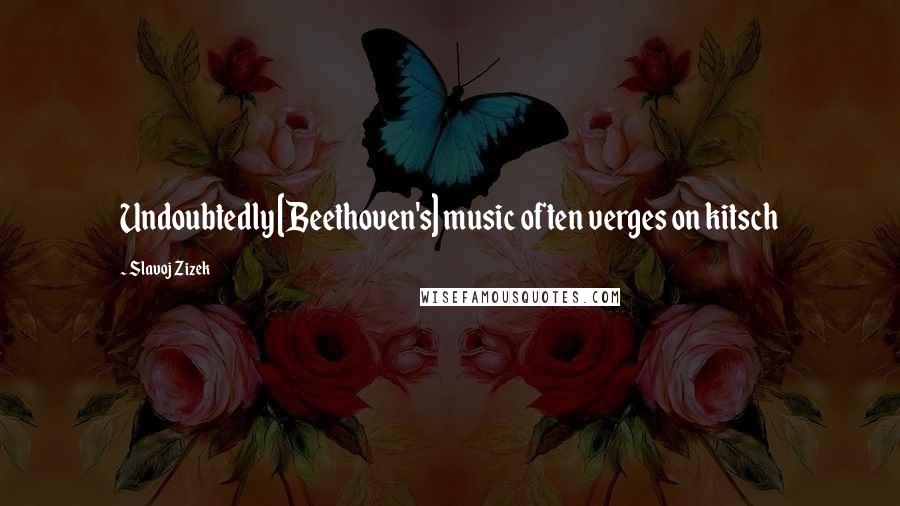 Undoubtedly [Beethoven's] music often verges on kitsch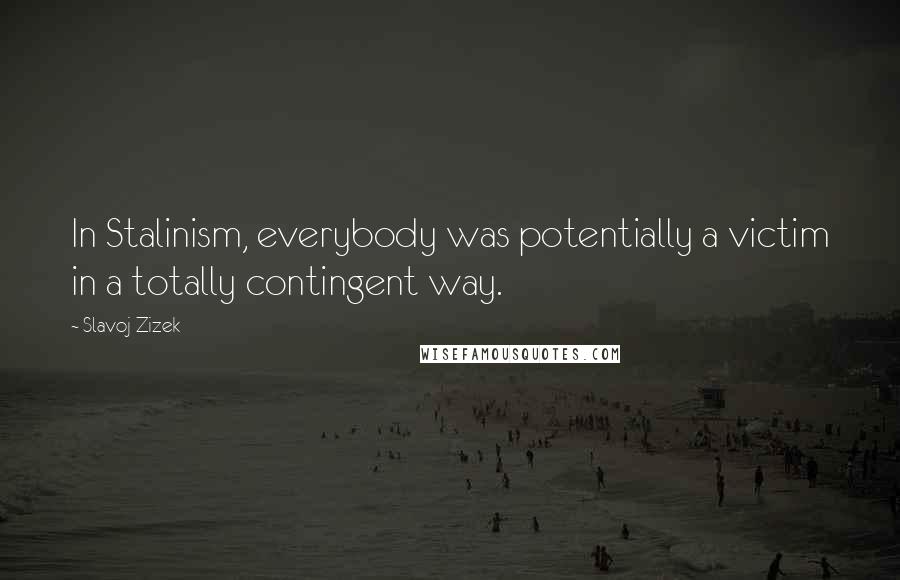 In Stalinism, everybody was potentially a victim in a totally contingent way.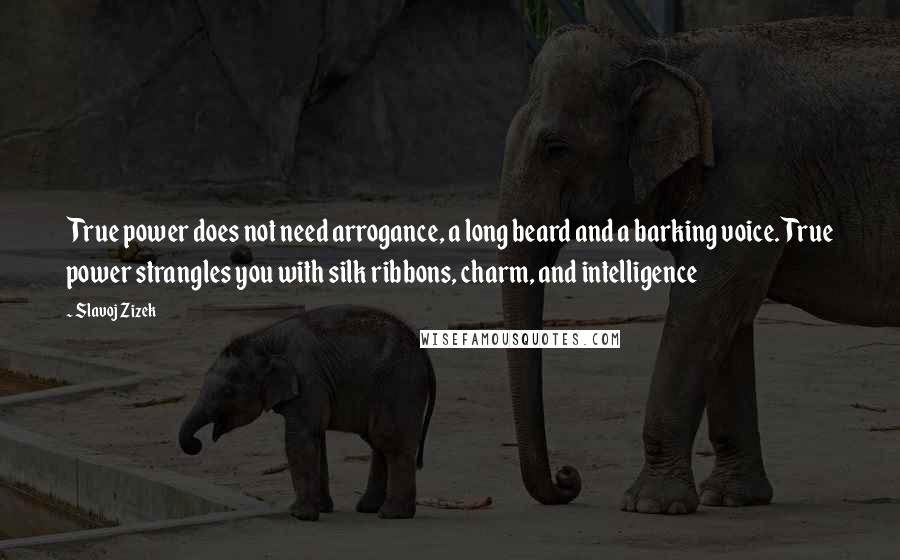 True power does not need arrogance, a long beard and a barking voice. True power strangles you with silk ribbons, charm, and intelligence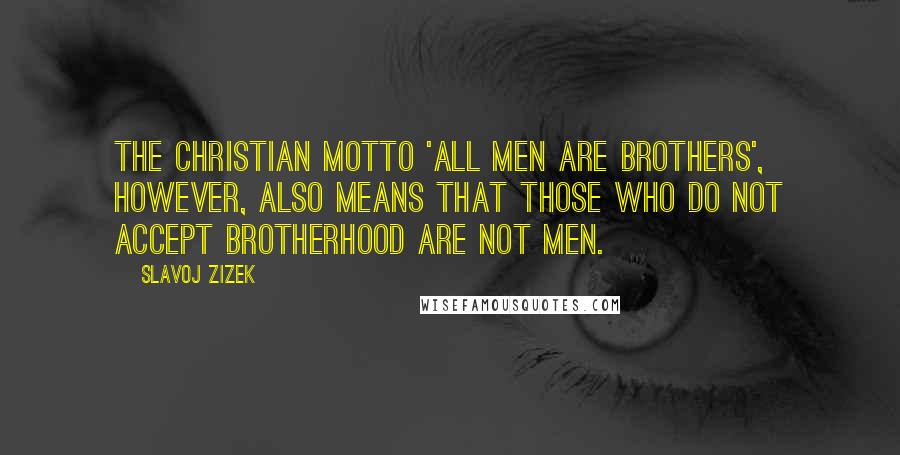 The Christian motto 'All men are brothers', however, also means that those who do not accept brotherhood are not men.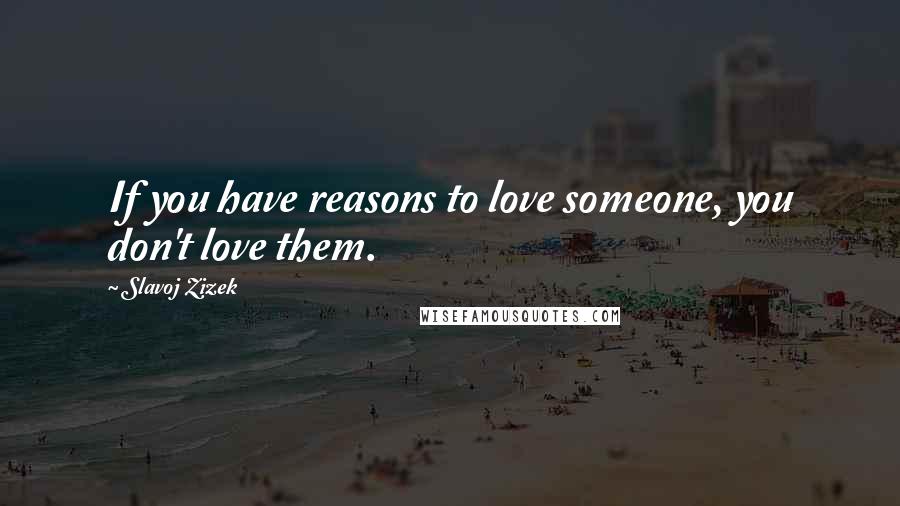 If you have reasons to love someone, you don't love them.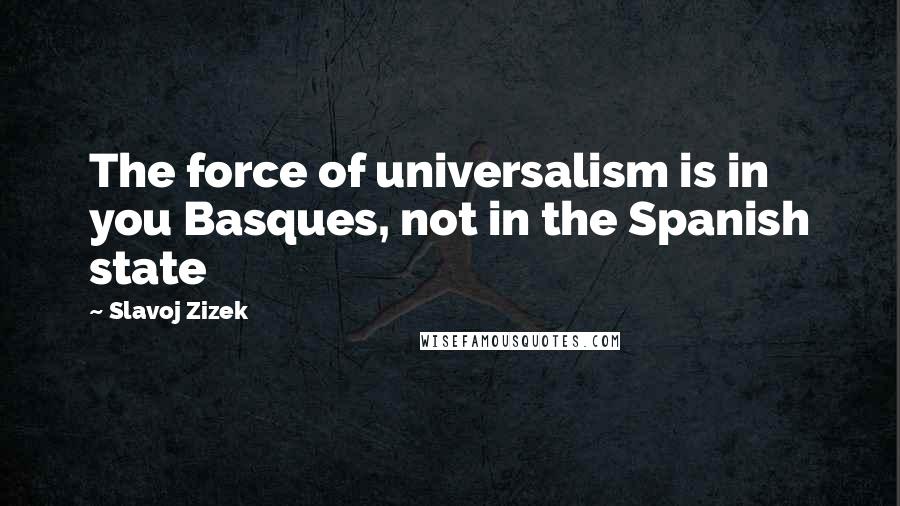 The force of universalism is in you Basques, not in the Spanish state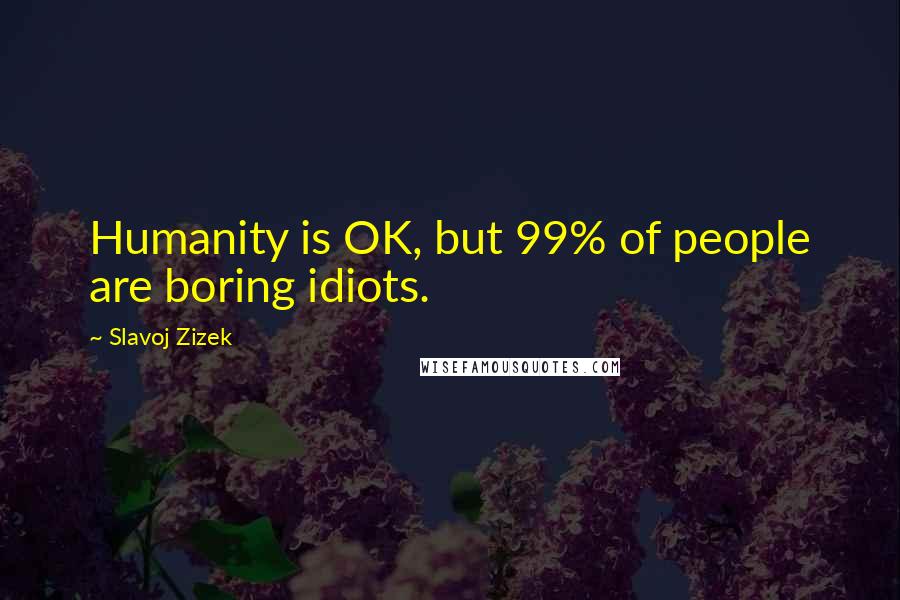 Humanity is OK, but 99% of people are boring idiots.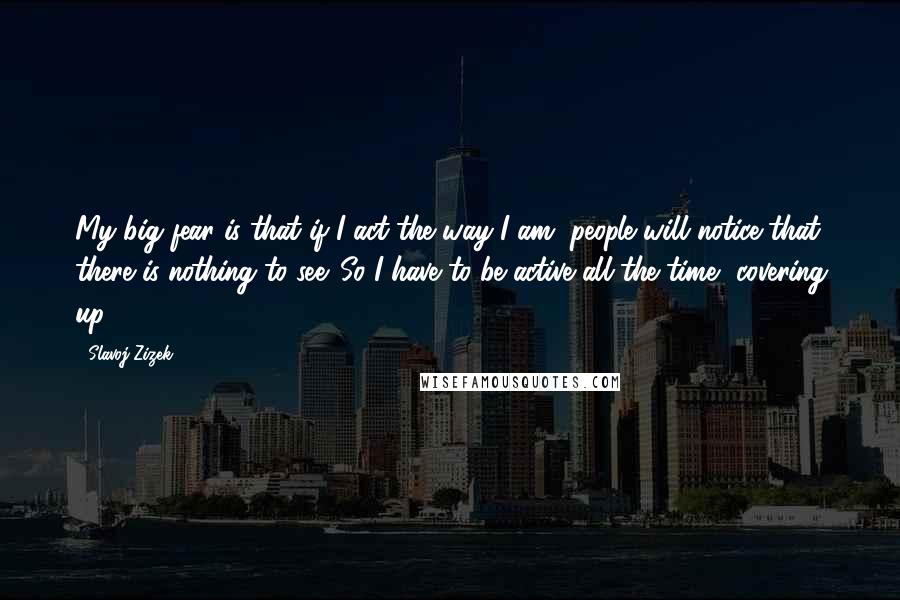 My big fear is that if I act the way I am, people will notice that there is nothing to see. So I have to be active all the time, covering up.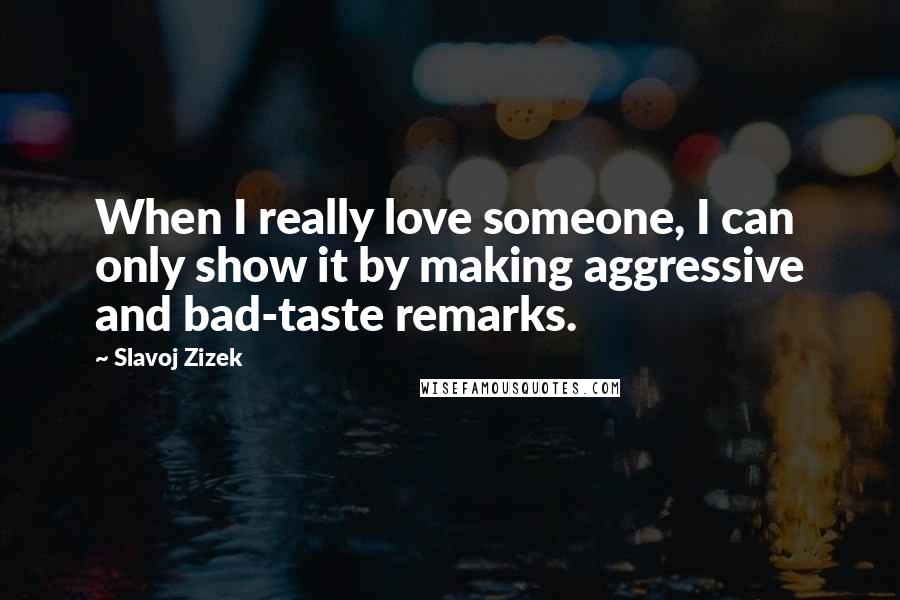 When I really love someone, I can only show it by making aggressive and bad-taste remarks.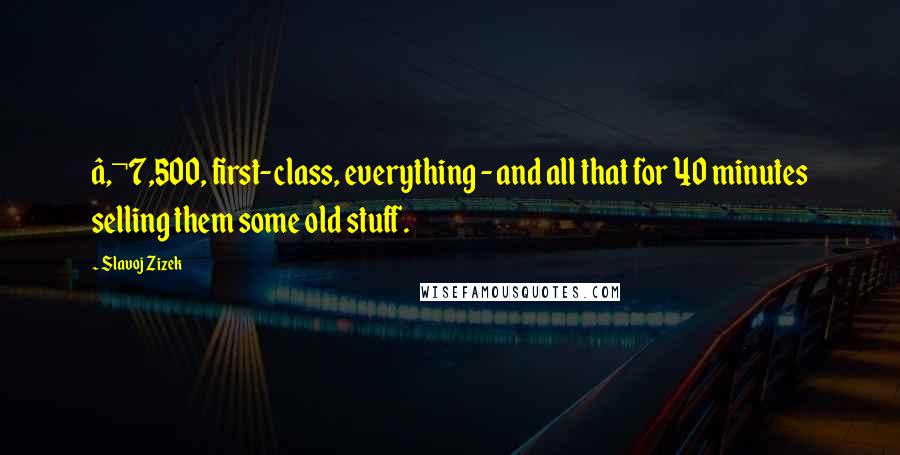 €7,500, first-class, everything - and all that for 40 minutes selling them some old stuff.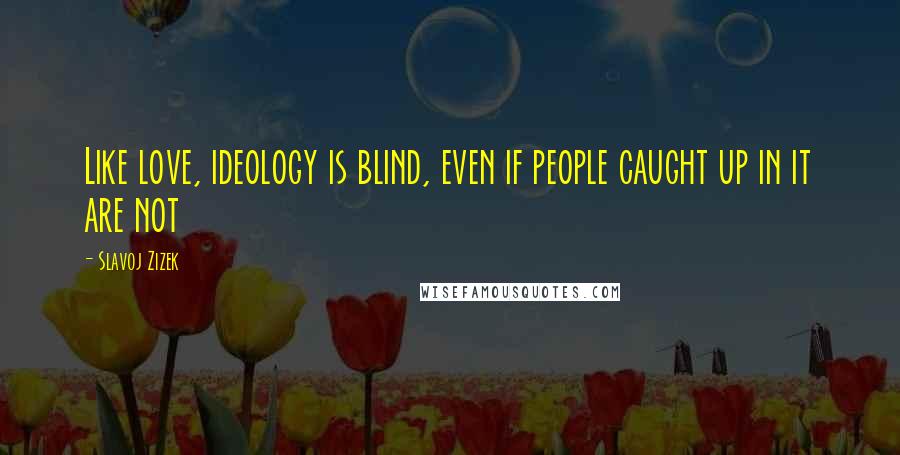 Like love, ideology is blind, even if people caught up in it are not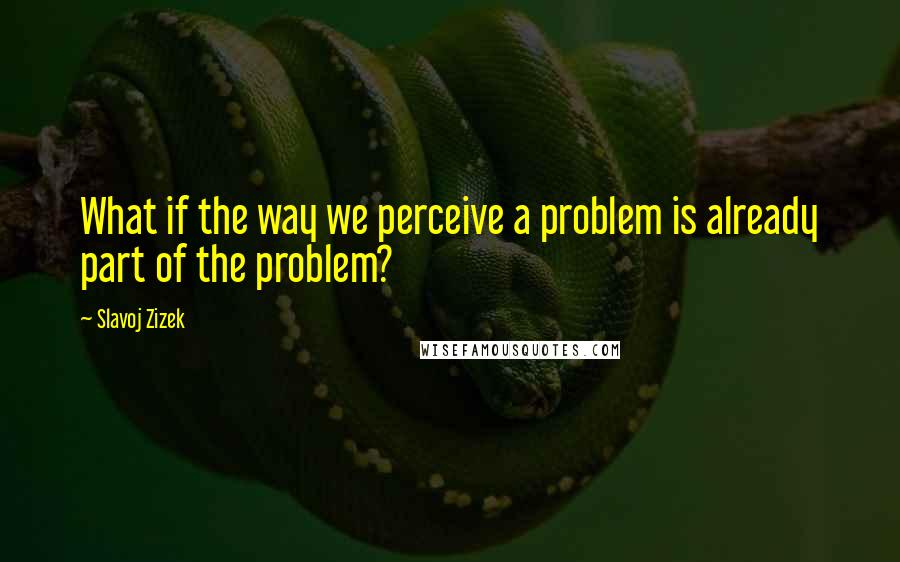 What if the way we perceive a problem is already part of the problem?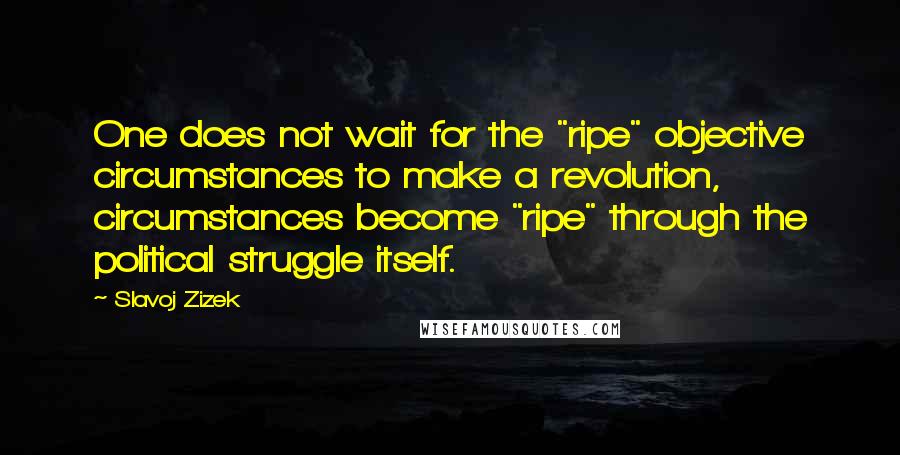 One does not wait for the "ripe" objective circumstances to make a revolution, circumstances become "ripe" through the political struggle itself.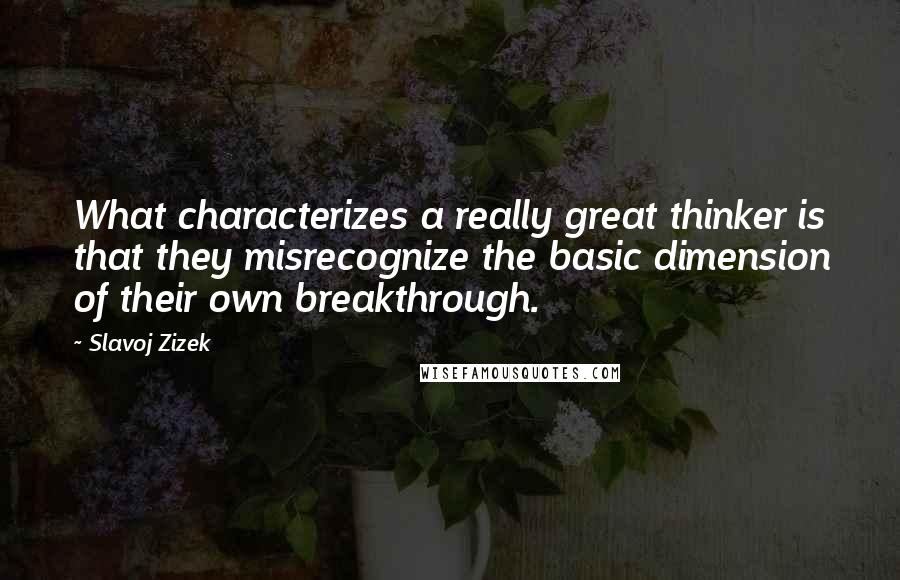 What characterizes a really great thinker is that they misrecognize the basic dimension of their own breakthrough.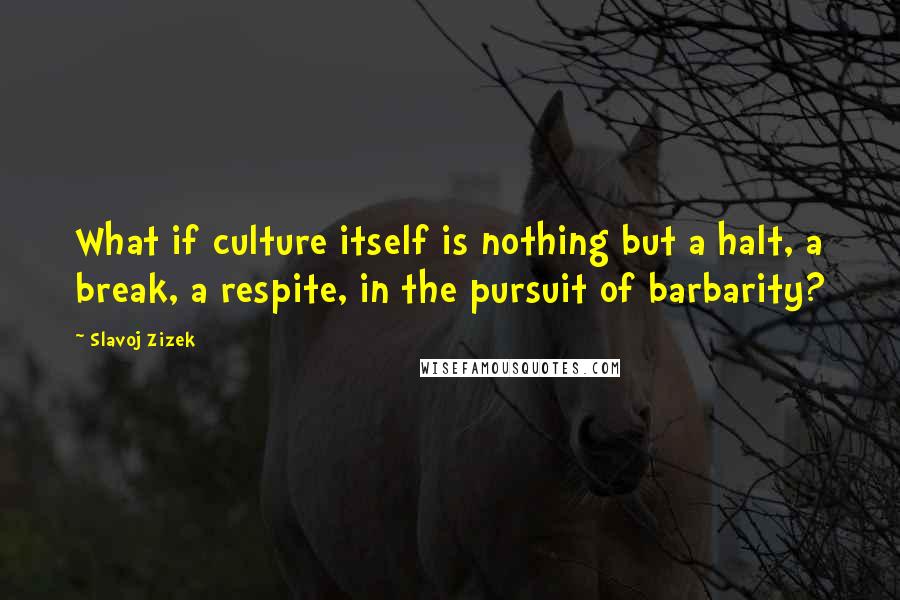 What if culture itself is nothing but a halt, a break, a respite, in the pursuit of barbarity?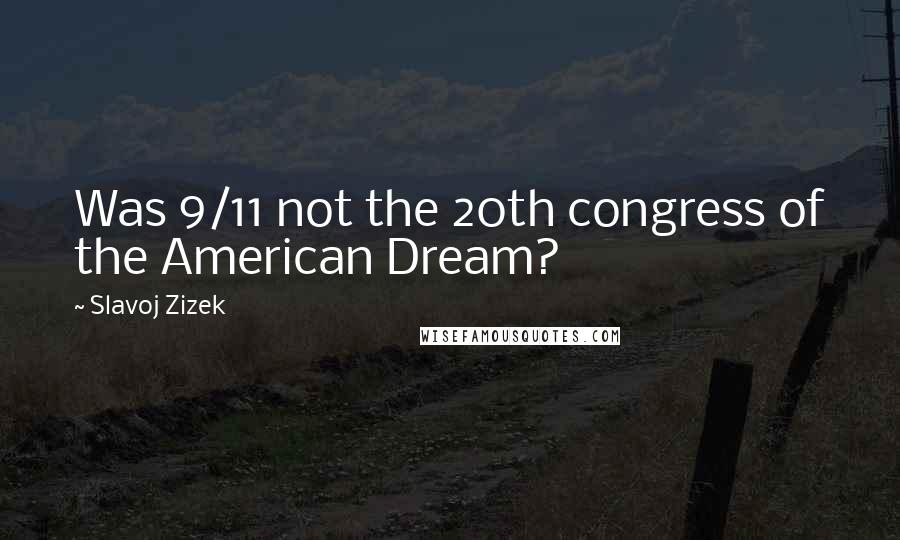 Was 9/11 not the 20th congress of the American Dream?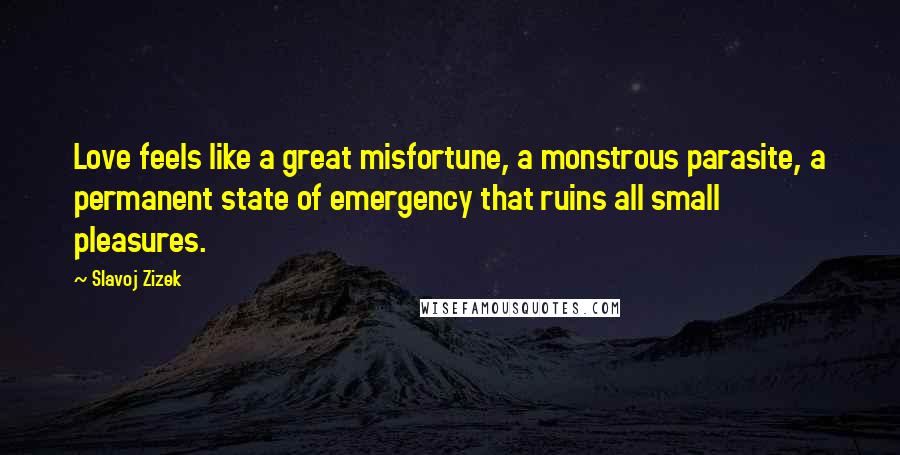 Love feels like a great misfortune, a monstrous parasite, a permanent state of emergency that ruins all small pleasures.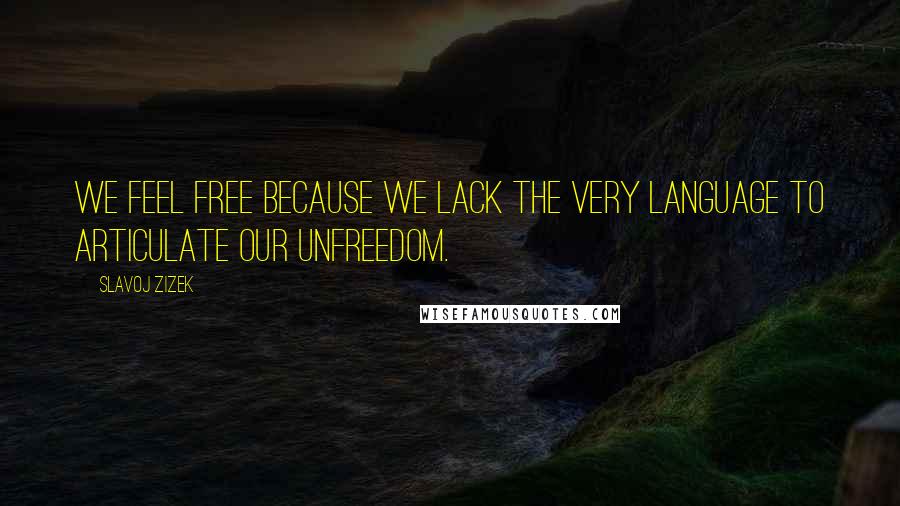 We feel free because we lack the very language to articulate our unfreedom.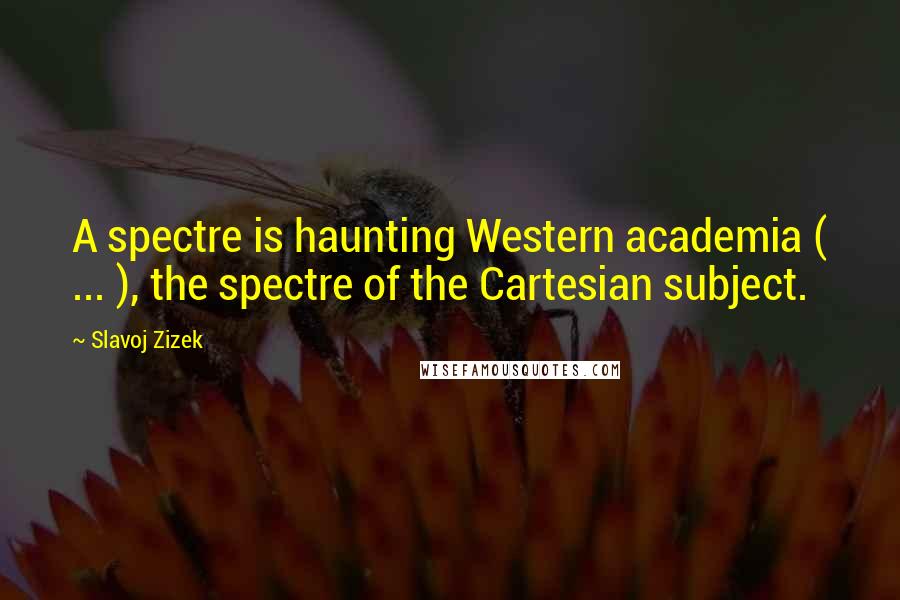 A spectre is haunting Western academia ( ... ), the spectre of the Cartesian subject.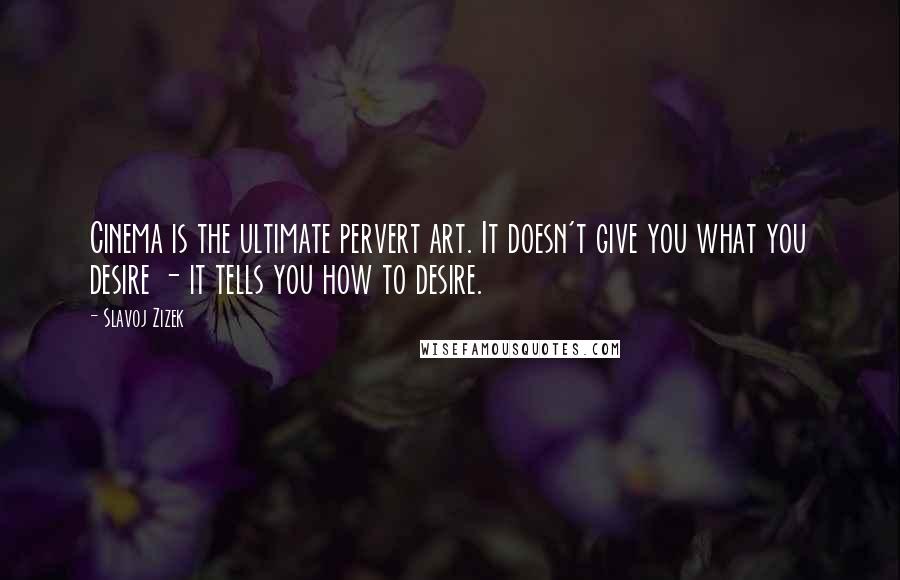 Cinema is the ultimate pervert art. It doesn't give you what you desire - it tells you how to desire.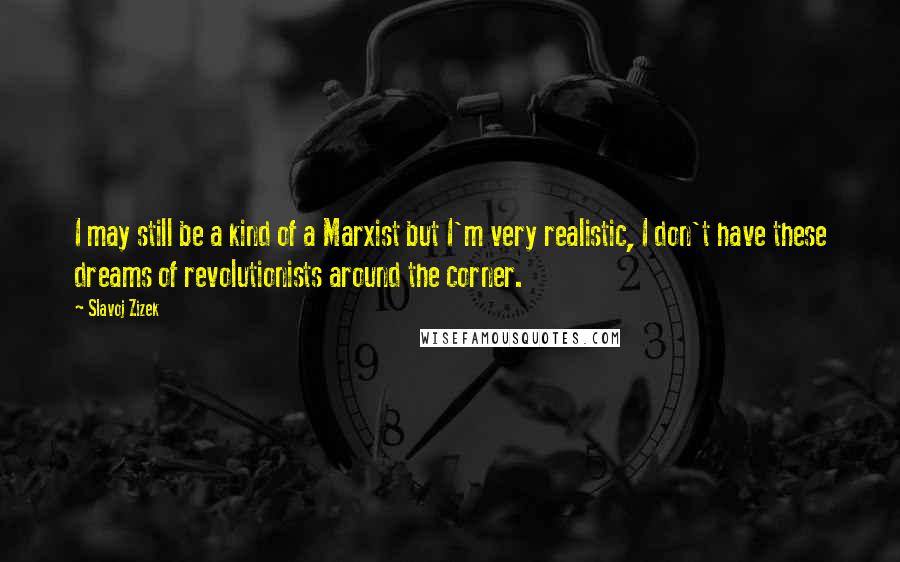 I may still be a kind of a Marxist but I'm very realistic, I don't have these dreams of revolutionists around the corner.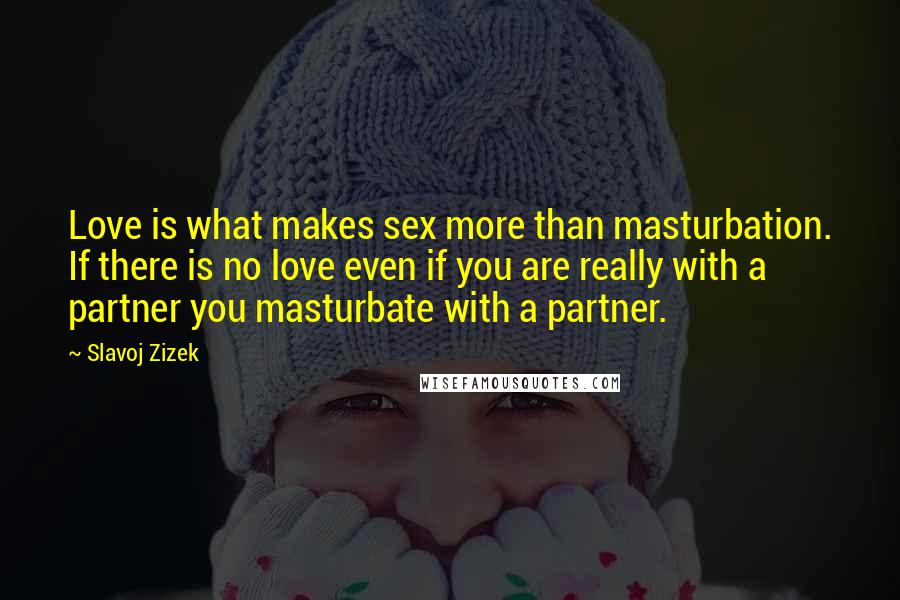 Love is what makes sex more than masturbation. If there is no love even if you are really with a partner you masturbate with a partner.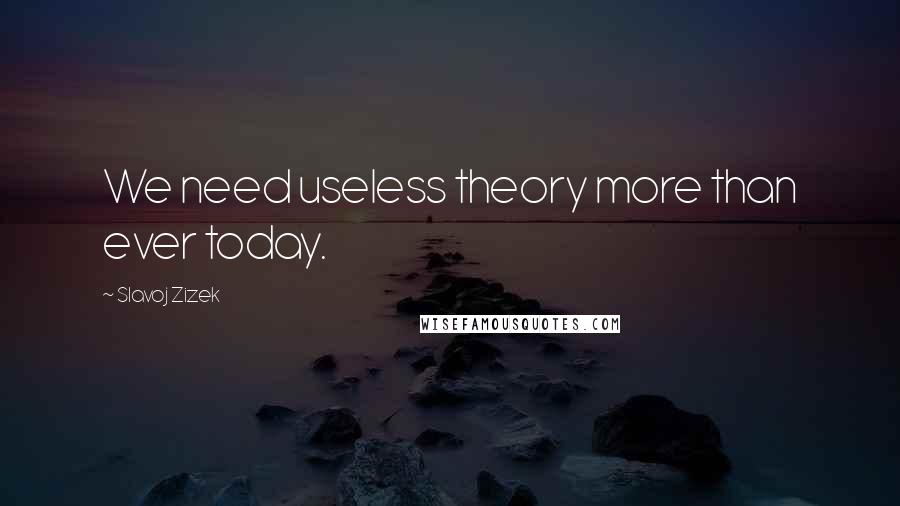 We need useless theory more than ever today.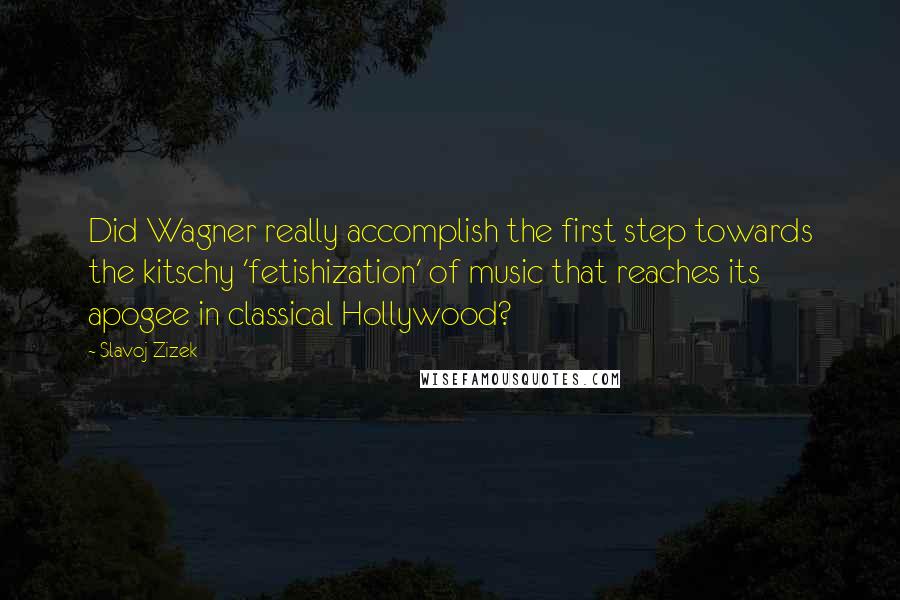 Did Wagner really accomplish the first step towards the kitschy 'fetishization' of music that reaches its apogee in classical Hollywood?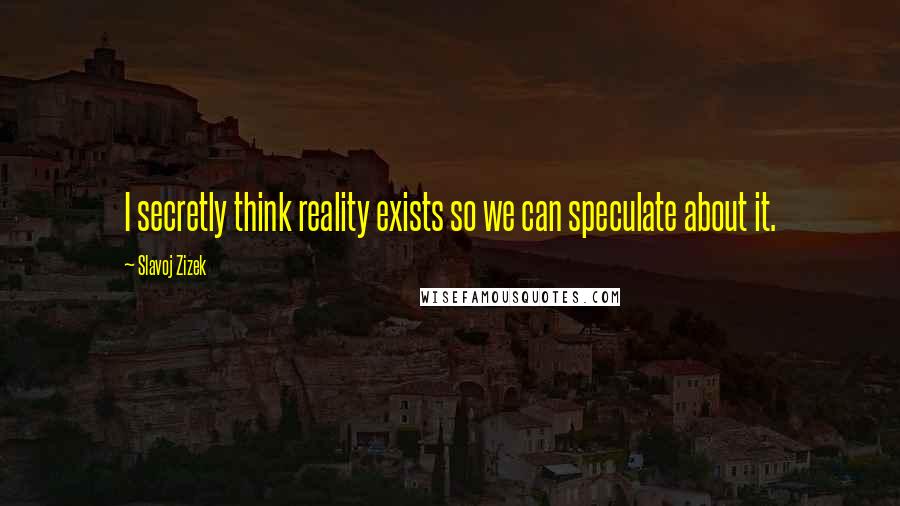 I secretly think reality exists so we can speculate about it.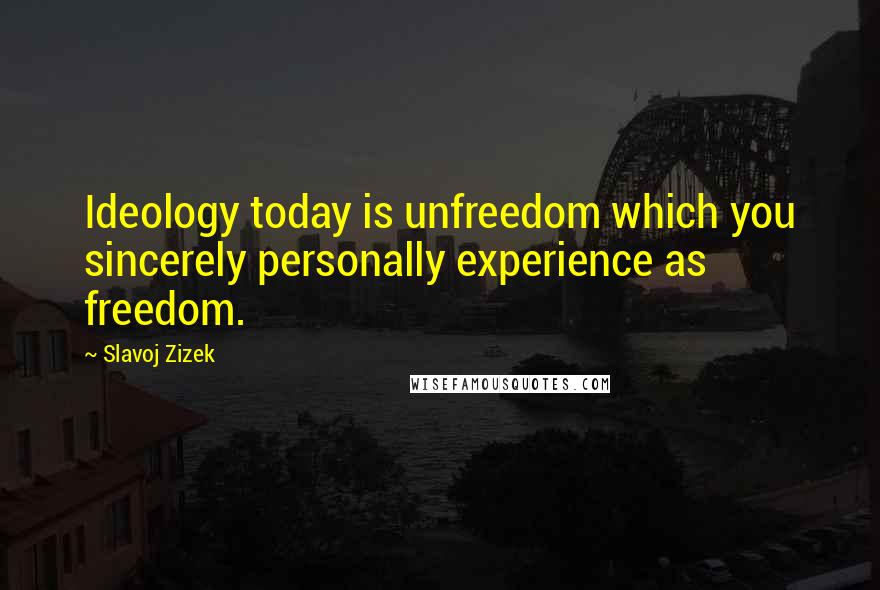 Ideology today is unfreedom which you sincerely personally experience as freedom.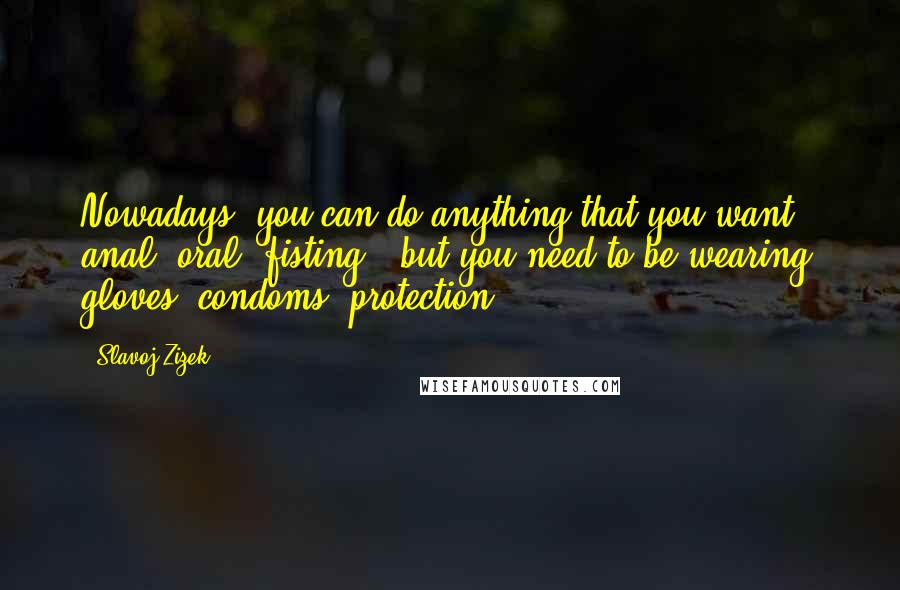 Nowadays, you can do anything that you want - anal, oral, fisting - but you need to be wearing gloves, condoms, protection.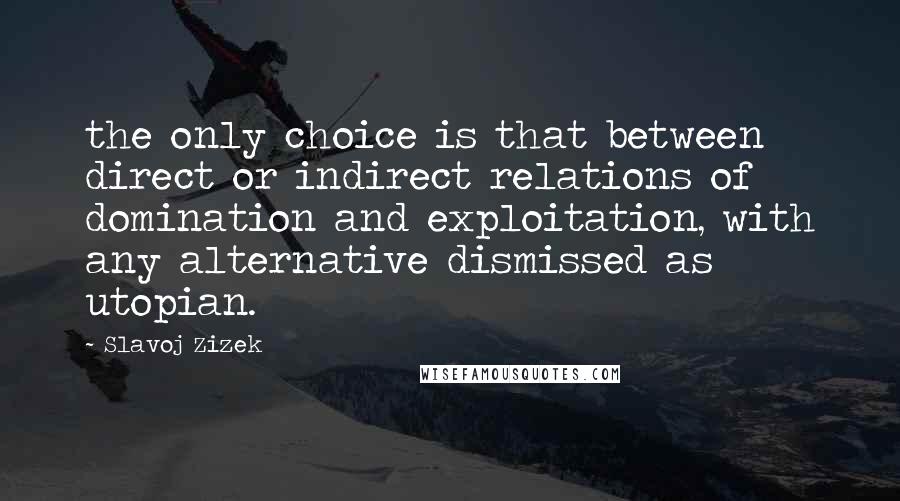 the only choice is that between direct or indirect relations of domination and exploitation, with any alternative dismissed as utopian.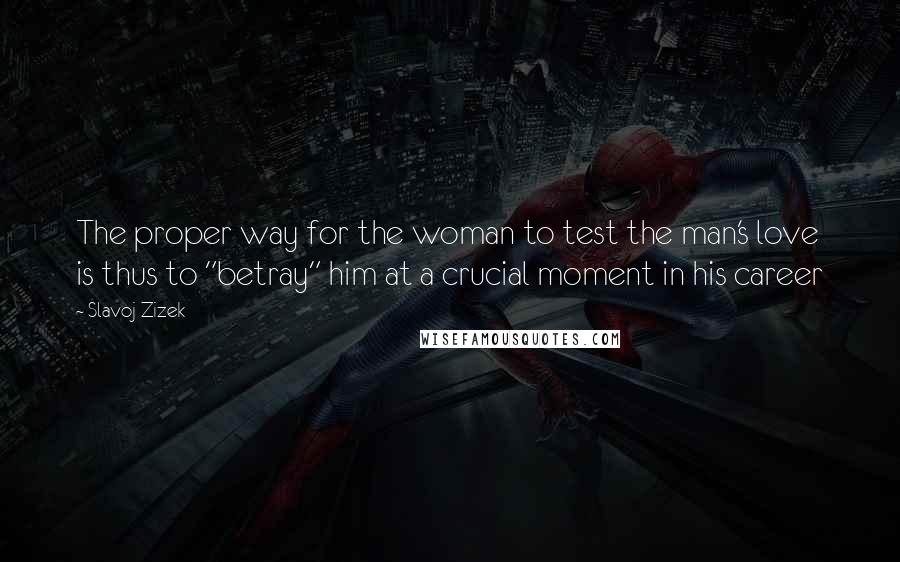 The proper way for the woman to test the man's love is thus to "betray" him at a crucial moment in his career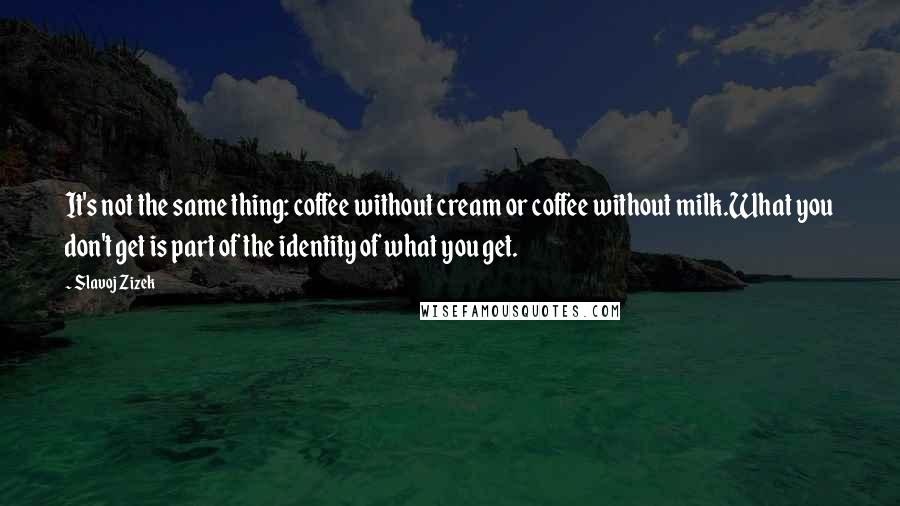 It's not the same thing: coffee without cream or coffee without milk.
What you don't get is part of the identity of what you get.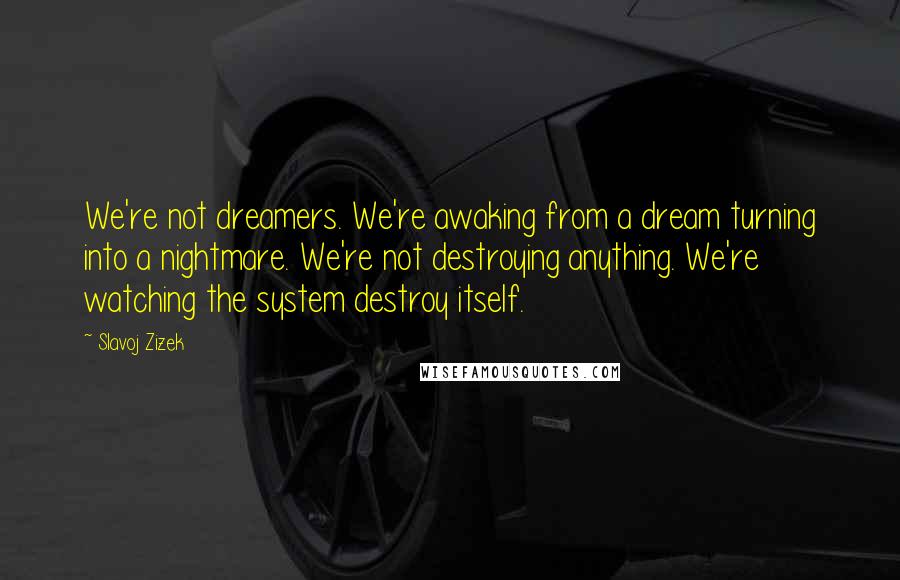 We're not dreamers. We're awaking from a dream turning into a nightmare. We're not destroying anything. We're watching the system destroy itself.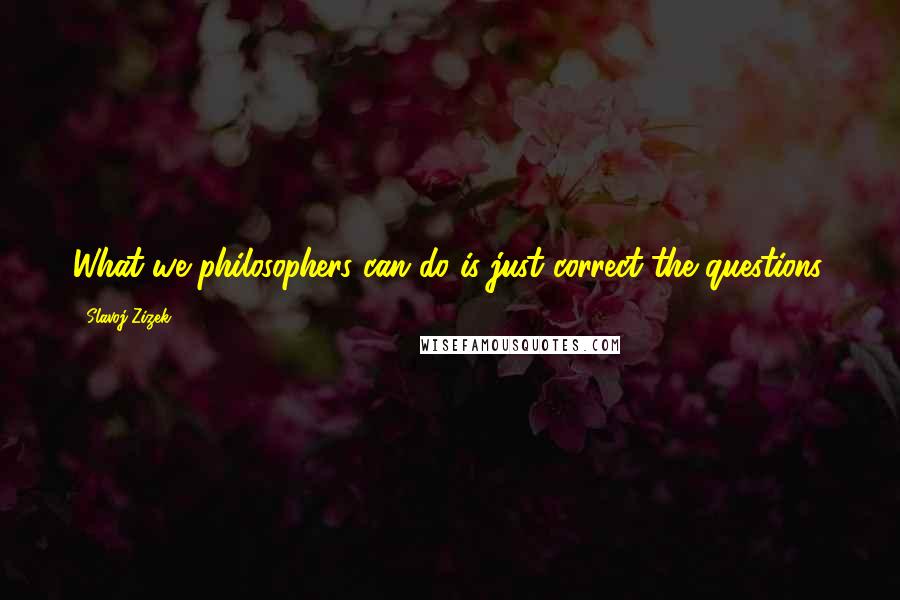 What we philosophers can do is just correct the questions.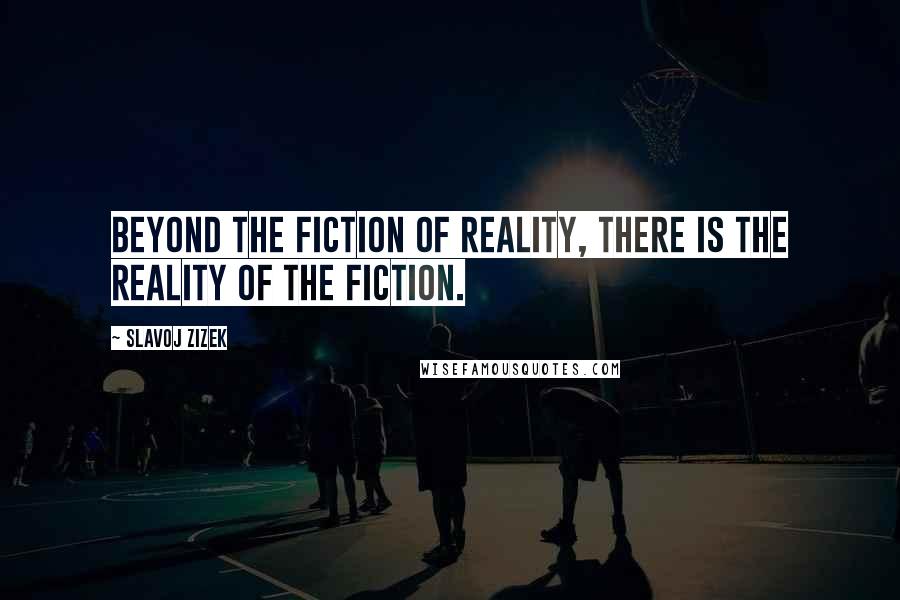 Beyond the fiction of reality, there is the reality of the fiction.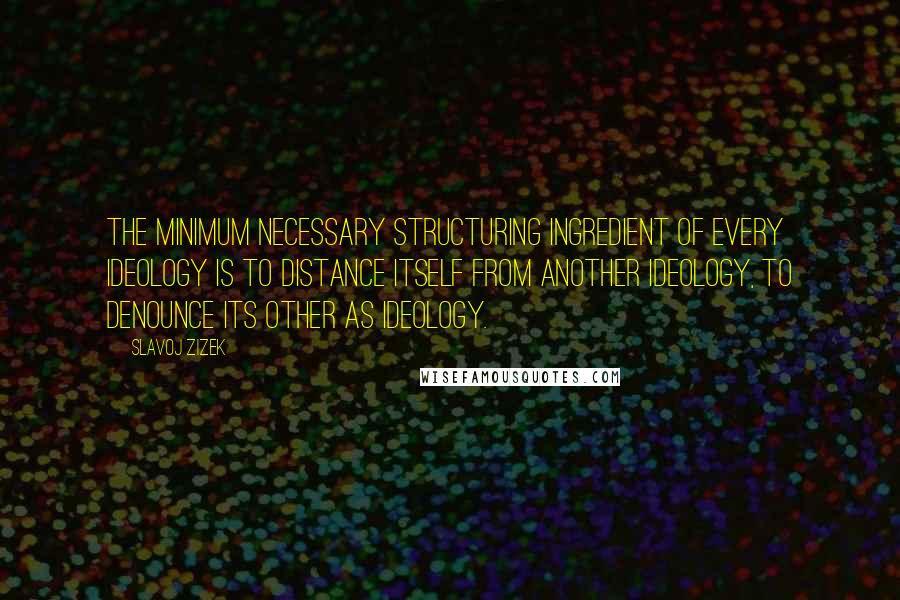 The minimum necessary structuring ingredient of every ideology is to distance itself from another ideology, to denounce its other as ideology.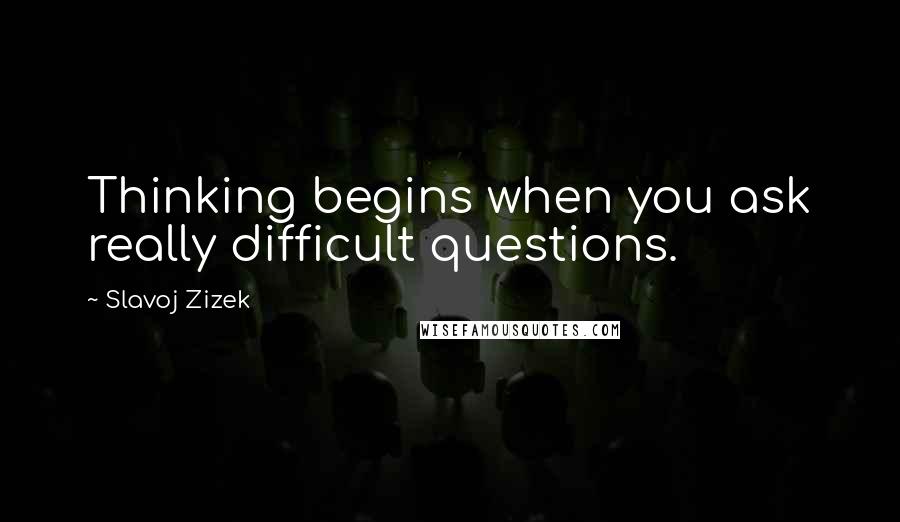 Thinking begins when you ask really difficult questions.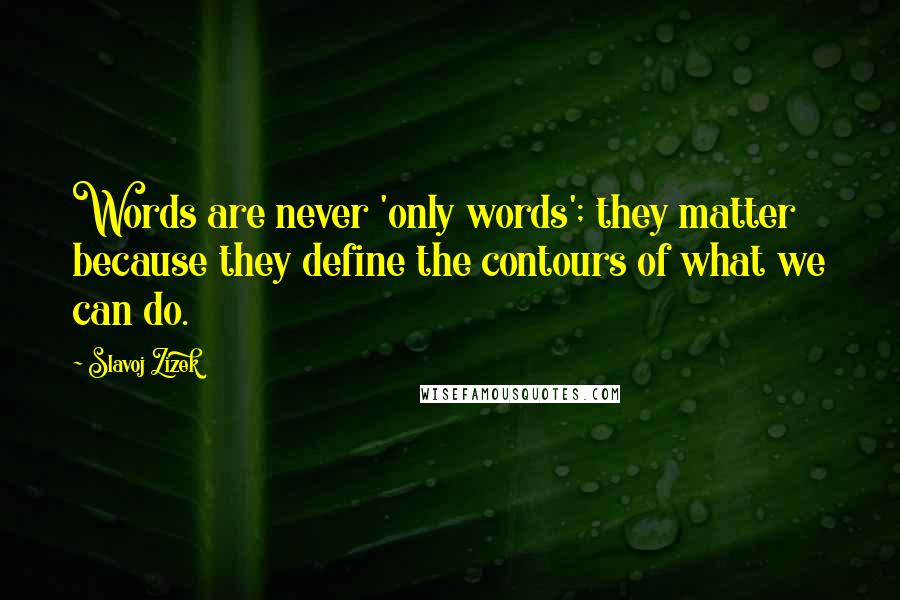 Words are never 'only words'; they matter because they define the contours of what we can do.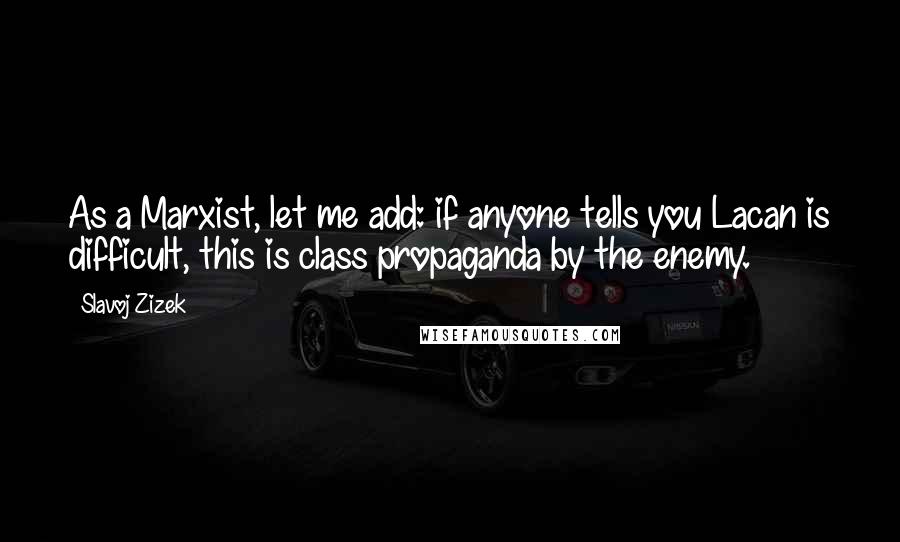 As a Marxist, let me add: if anyone tells you Lacan is difficult, this is class propaganda by the enemy.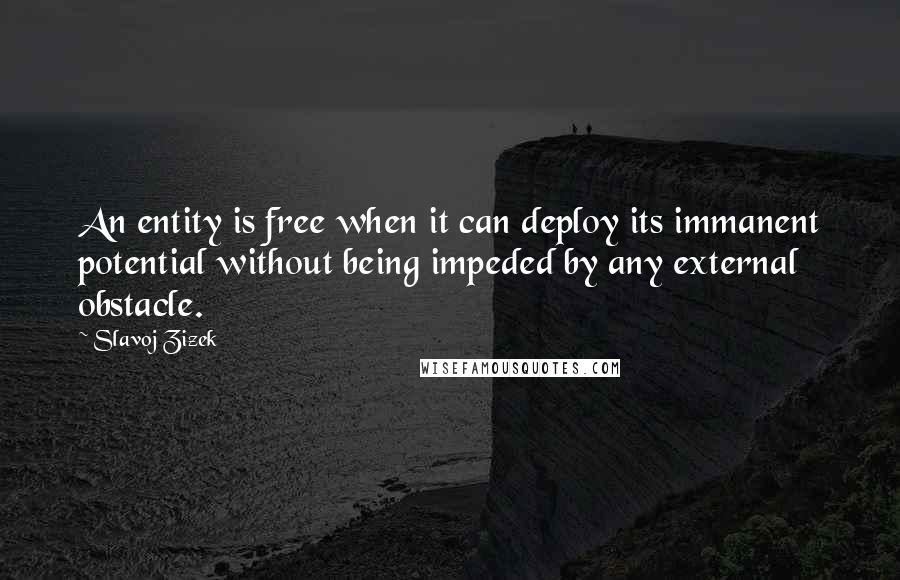 An entity is free when it can deploy its immanent potential without being impeded by any external obstacle.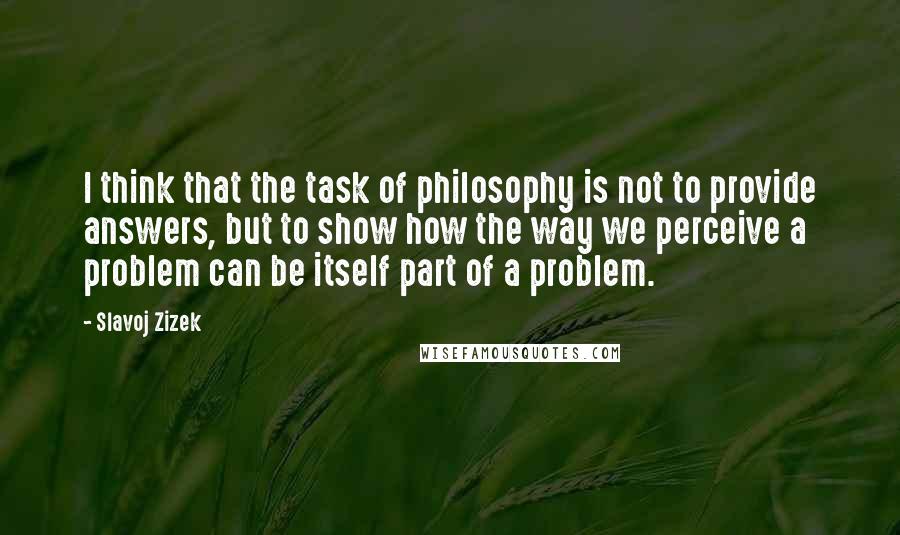 I think that the task of philosophy is not to provide answers, but to show how the way we perceive a problem can be itself part of a problem.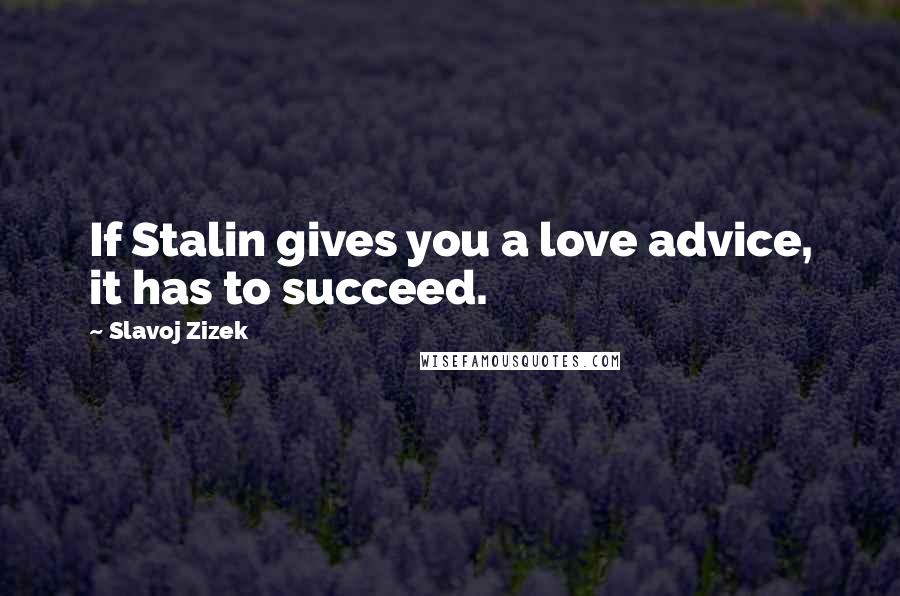 If Stalin gives you a love advice, it has to succeed.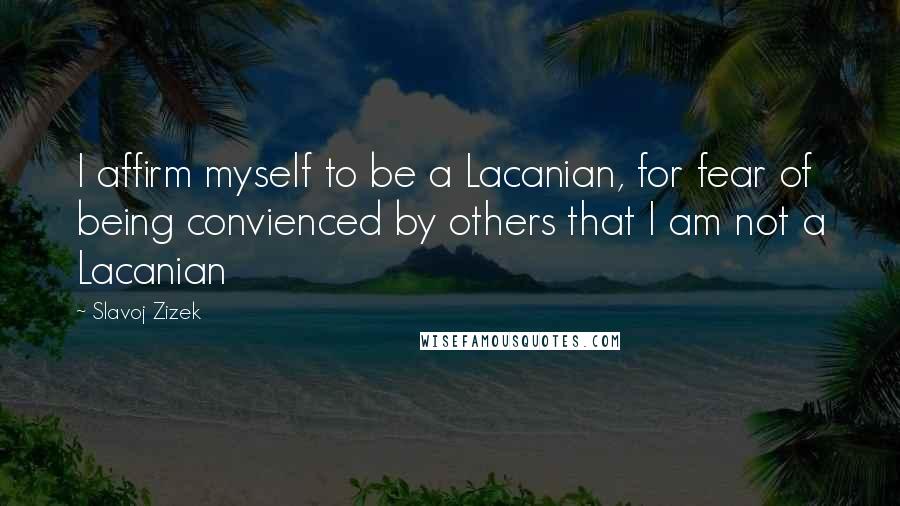 I affirm myself to be a Lacanian, for fear of being convienced by others that I am not a Lacanian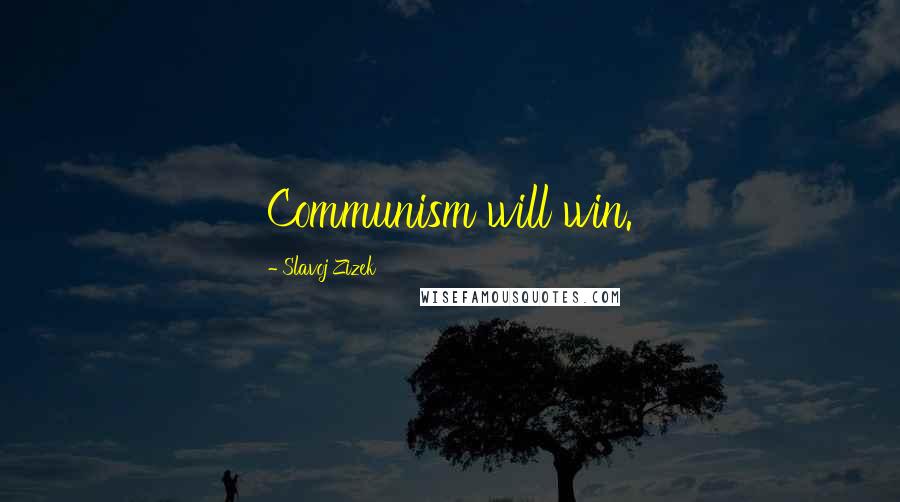 Communism will win.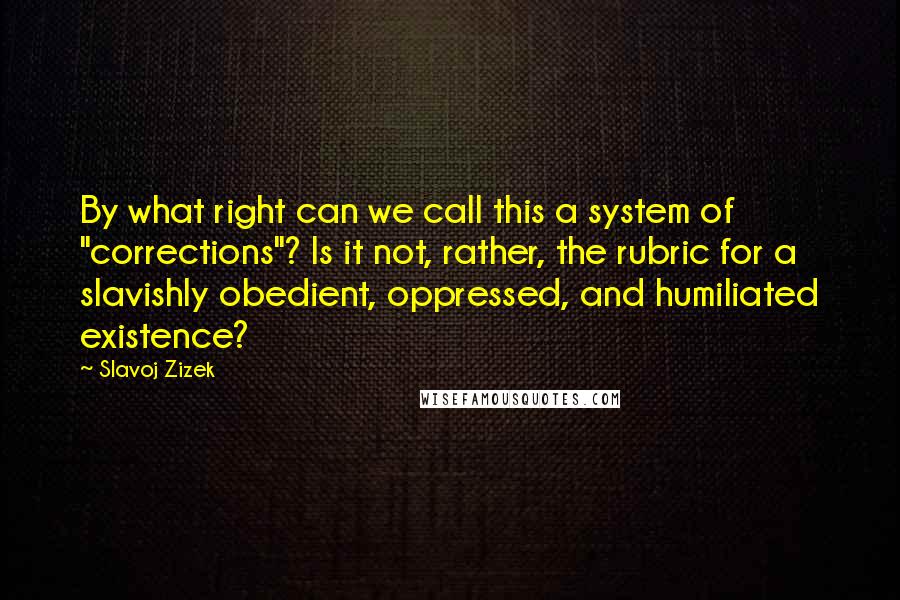 By what right can we call this a system of "corrections"? Is it not, rather, the rubric for a slavishly obedient, oppressed, and humiliated existence?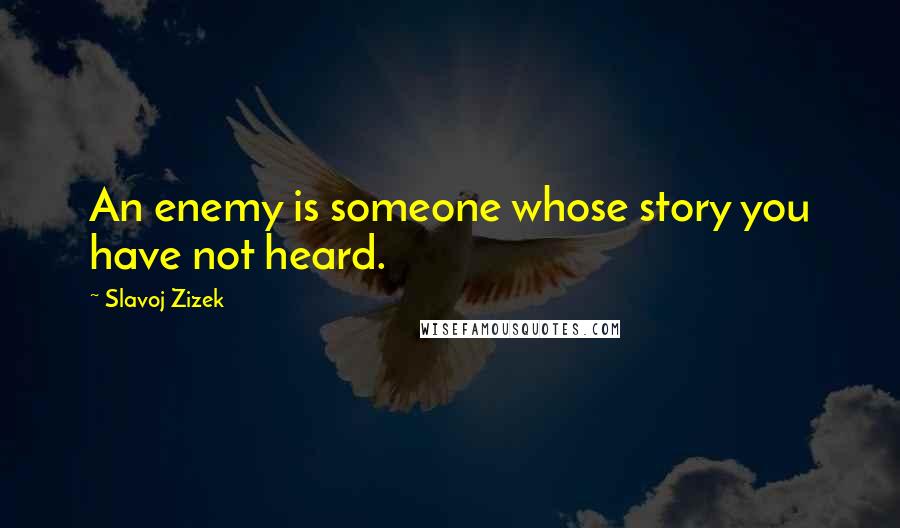 An enemy is someone whose story you have not heard.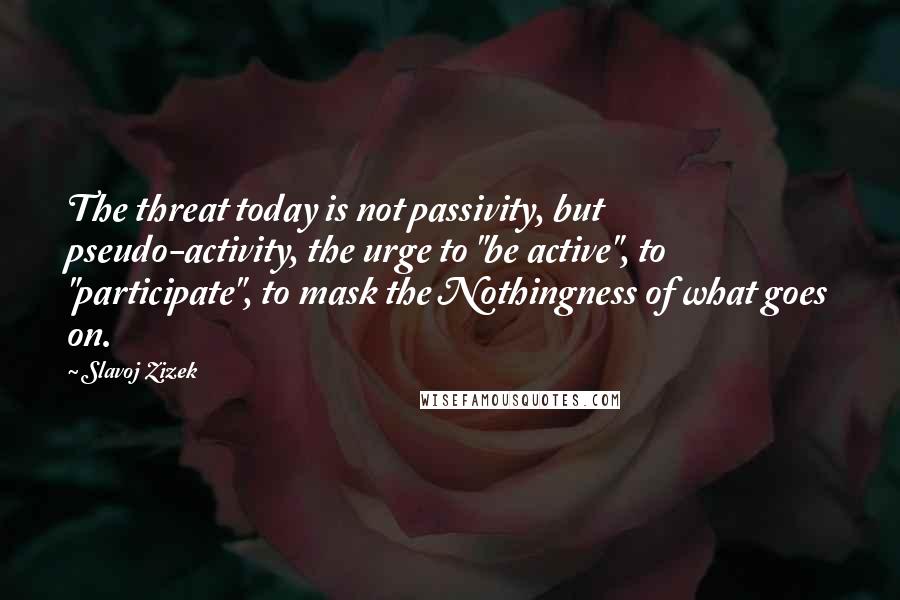 The threat today is not passivity, but pseudo-activity, the urge to "be active", to "participate", to mask the Nothingness of what goes on.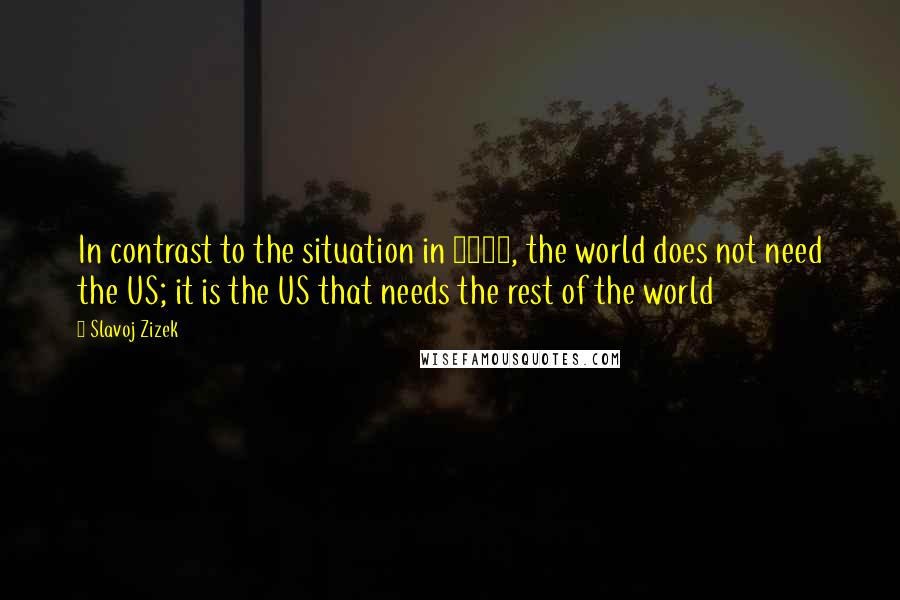 In contrast to the situation in 1945, the world does not need the US; it is the US that needs the rest of the world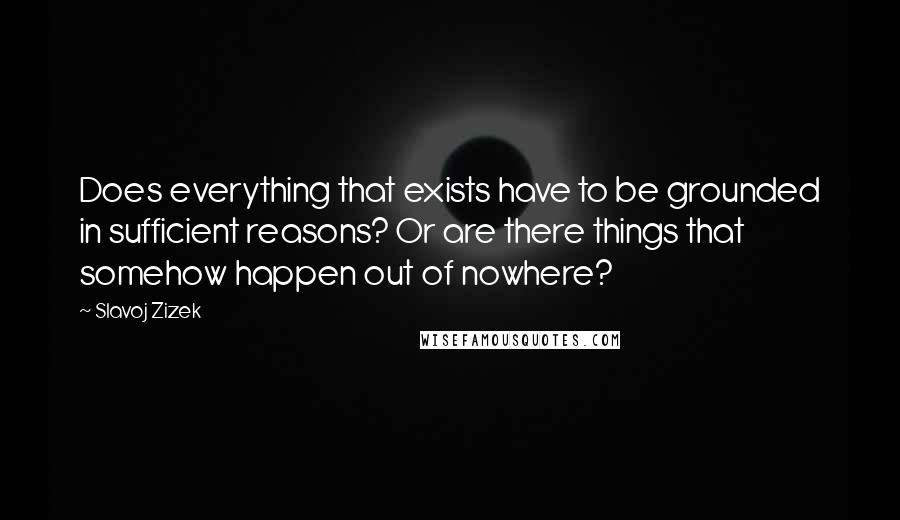 Does everything that exists have to be grounded in sufficient reasons? Or are there things that somehow happen out of nowhere?
You cannot change people but you can change the system so that people are not pushed into doing evil things.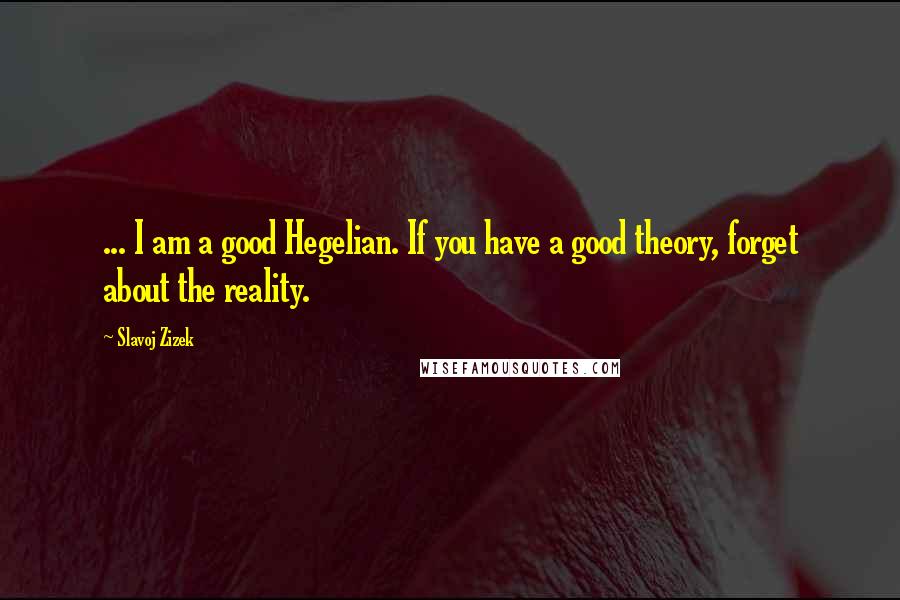 ... I am a good Hegelian. If you have a good theory, forget about the reality.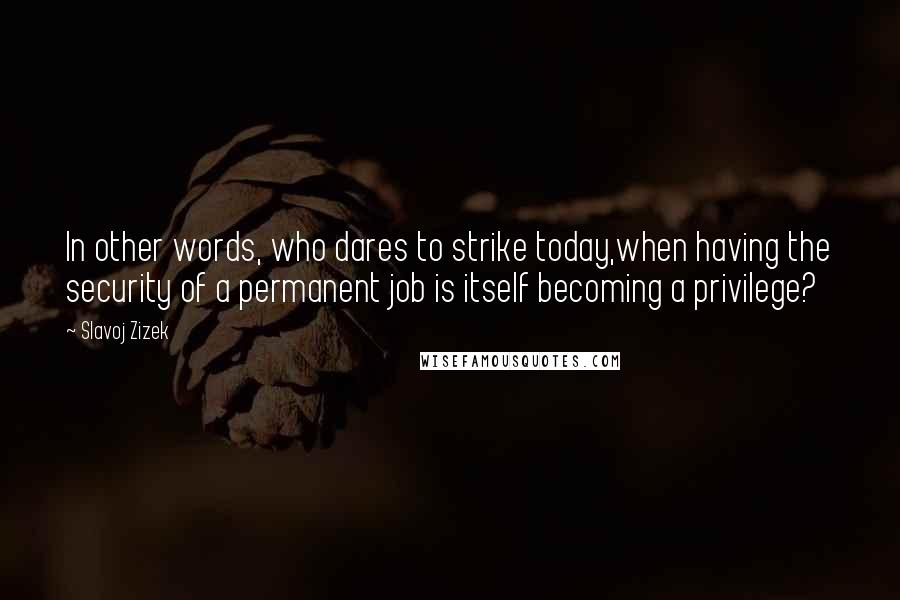 In other words, who dares to strike today,when having the security of a permanent job is itself becoming a privilege?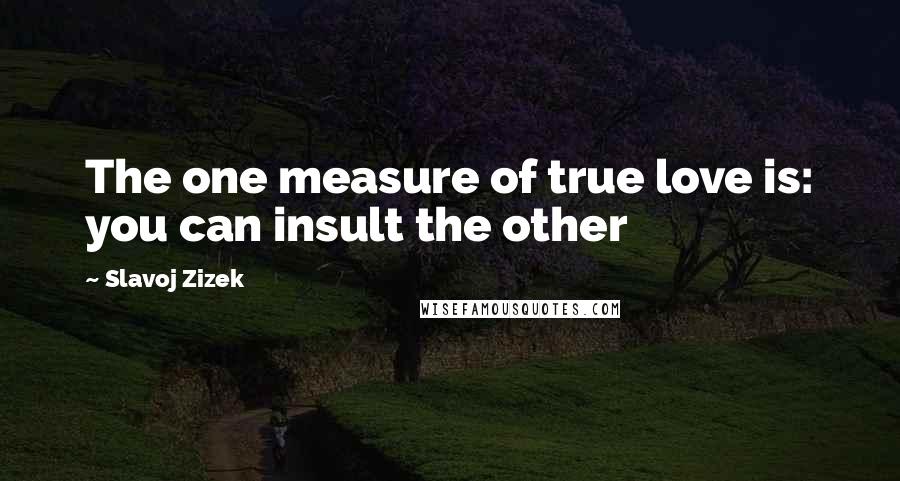 The one measure of true love is: you can insult the other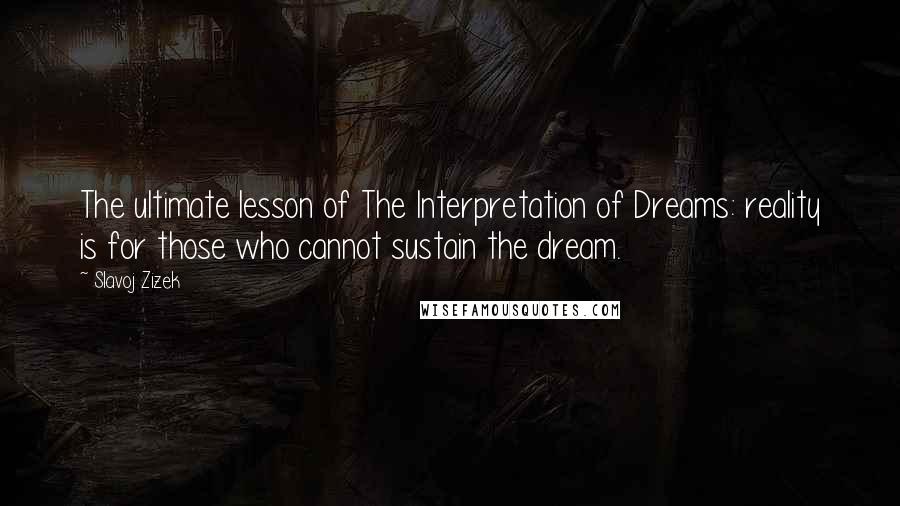 The ultimate lesson of The Interpretation of Dreams: reality is for those who cannot sustain the dream.