Sarah Castille Quotes
Top 12 wise famous quotes and sayings by Sarah Castille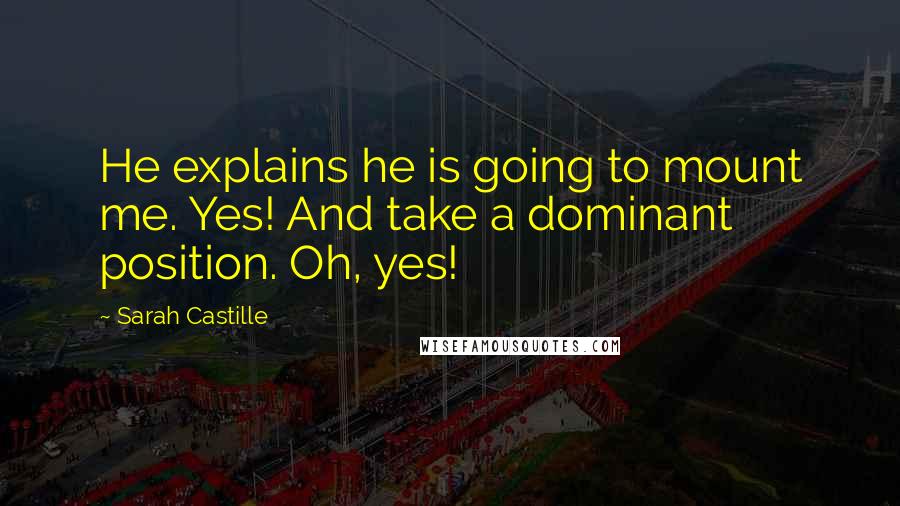 He explains he is going to mount me. Yes! And take a dominant position. Oh, yes!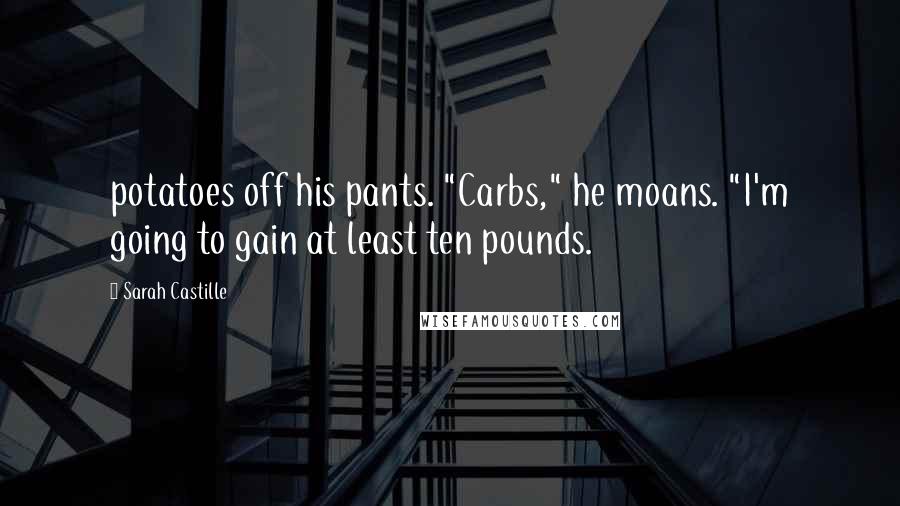 potatoes off his pants. "Carbs," he moans. "I'm going to gain at least ten pounds.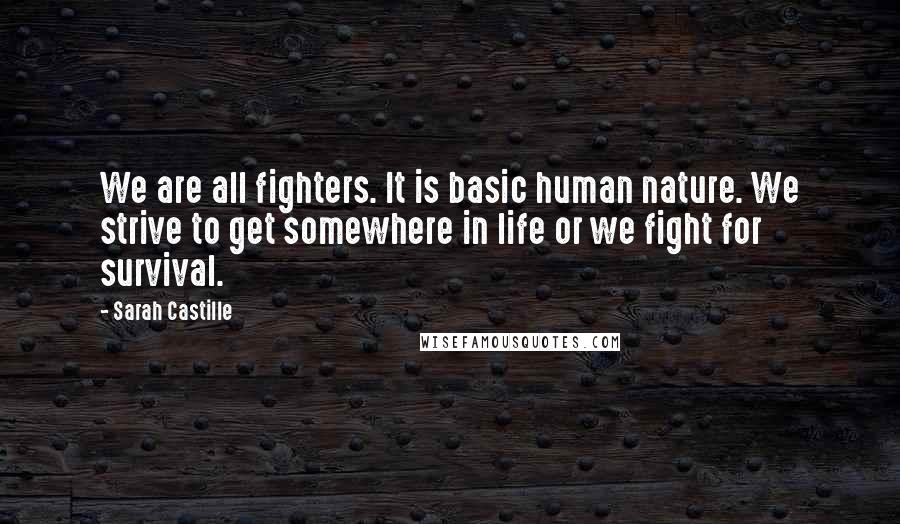 We are all fighters. It is basic human nature. We strive to get somewhere in life or we fight for survival.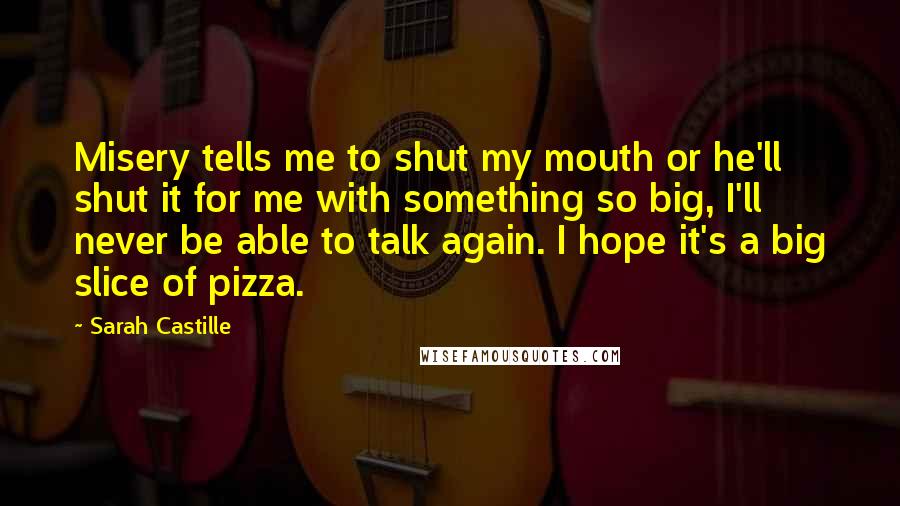 Misery tells me to shut my mouth or he'll shut it for me with something so big, I'll never be able to talk again. I hope it's a big slice of pizza.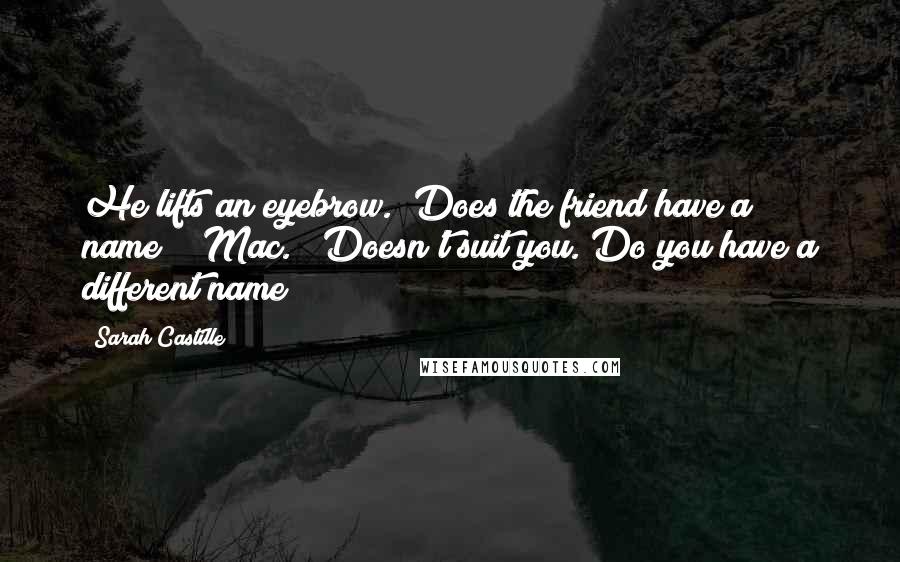 He lifts an eyebrow. "Does the friend have a name?" "Mac." "Doesn't suit you. Do you have a different name?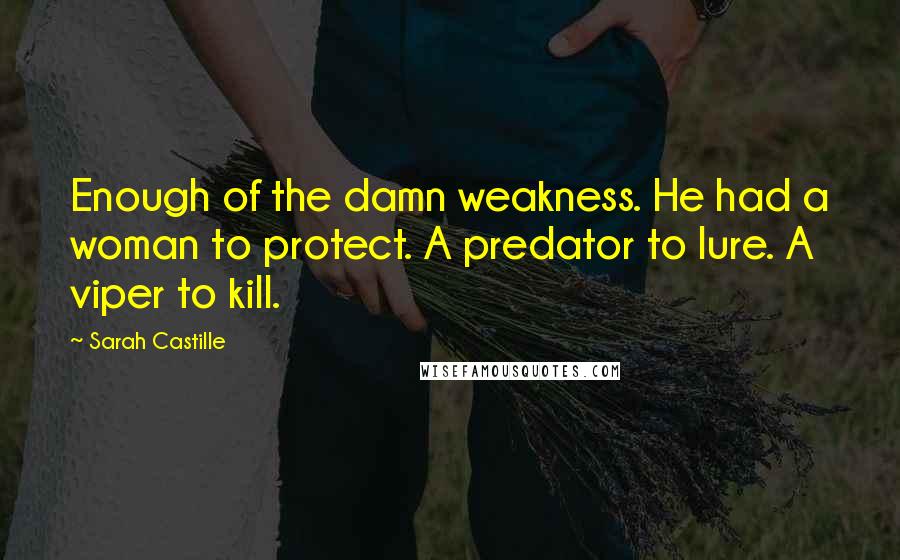 Enough of the damn weakness. He had a woman to protect. A predator to lure. A viper to kill.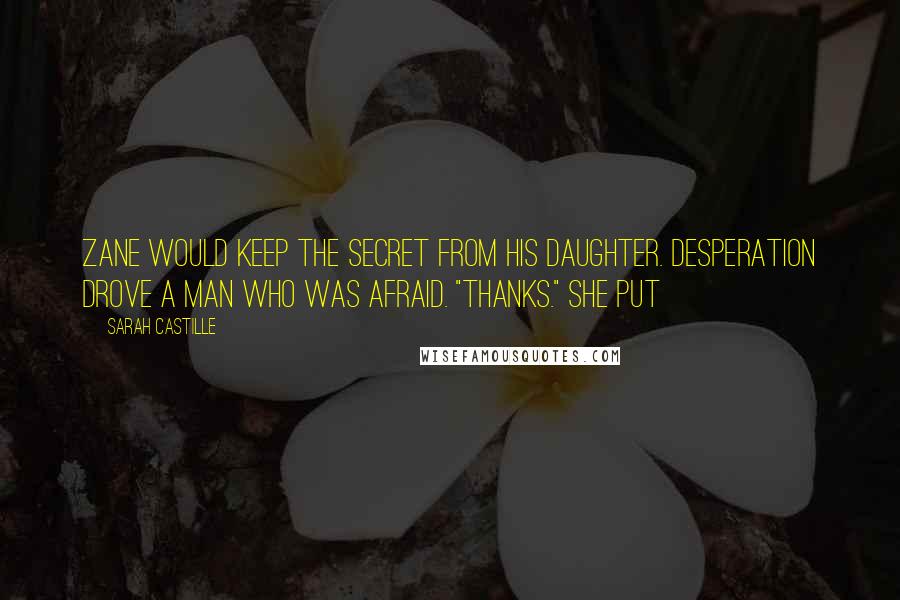 Zane would keep the secret from his daughter. Desperation drove a man who was afraid. "Thanks." She put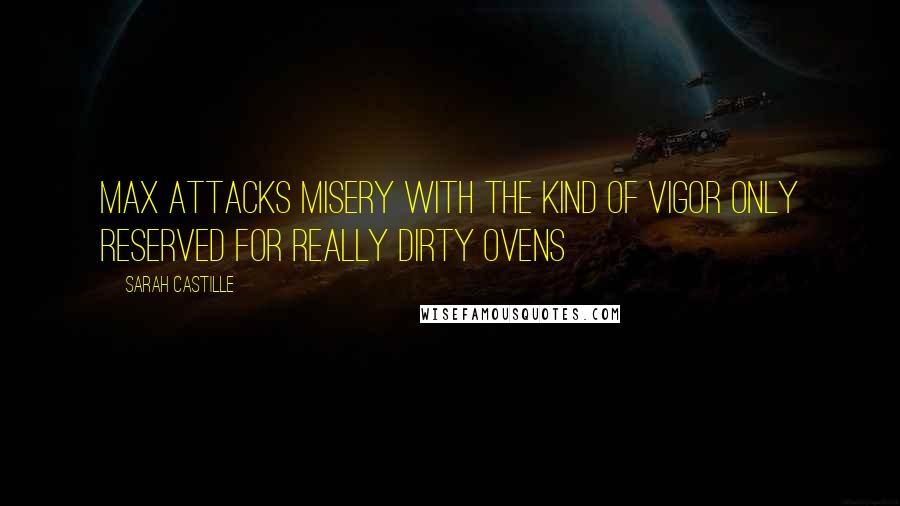 Max attacks Misery with the kind of vigor only reserved for really dirty ovens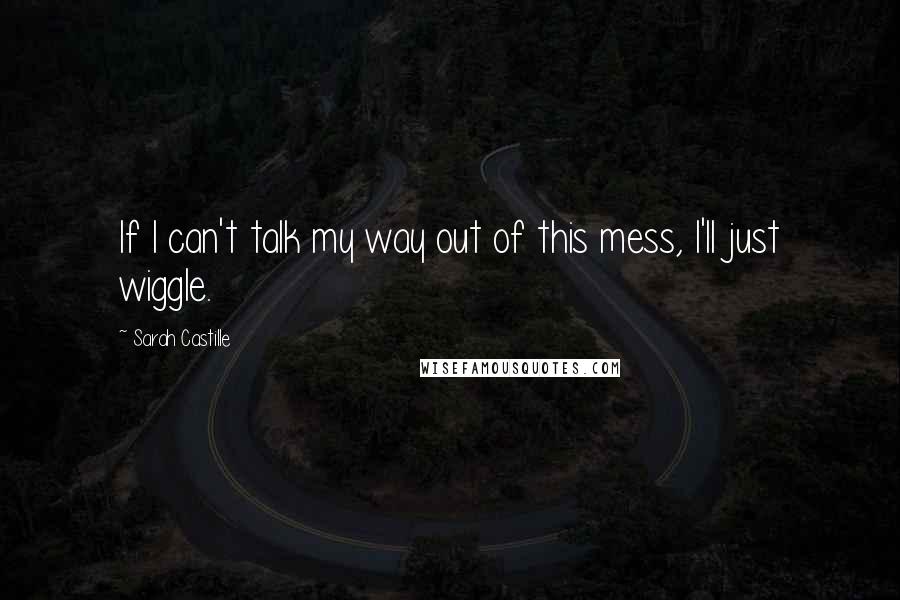 If I can't talk my way out of this mess, I'll just wiggle.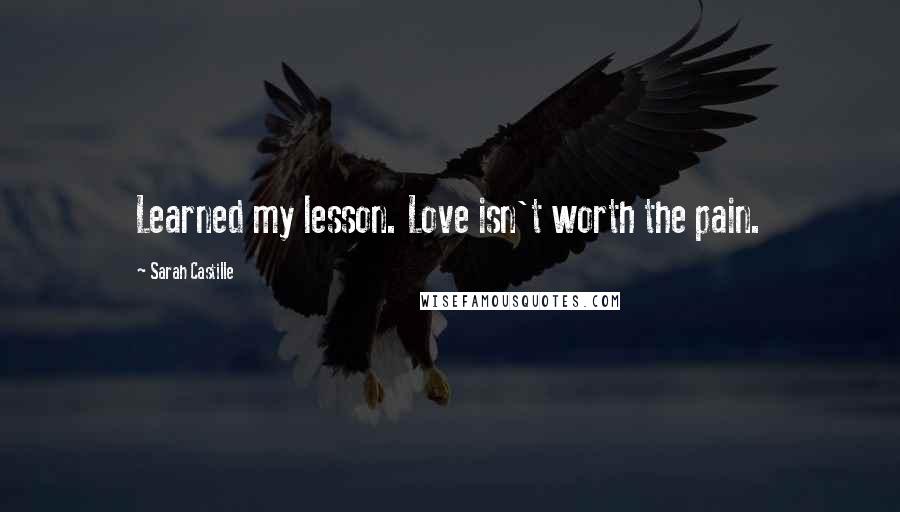 Learned my lesson. Love isn't worth the pain.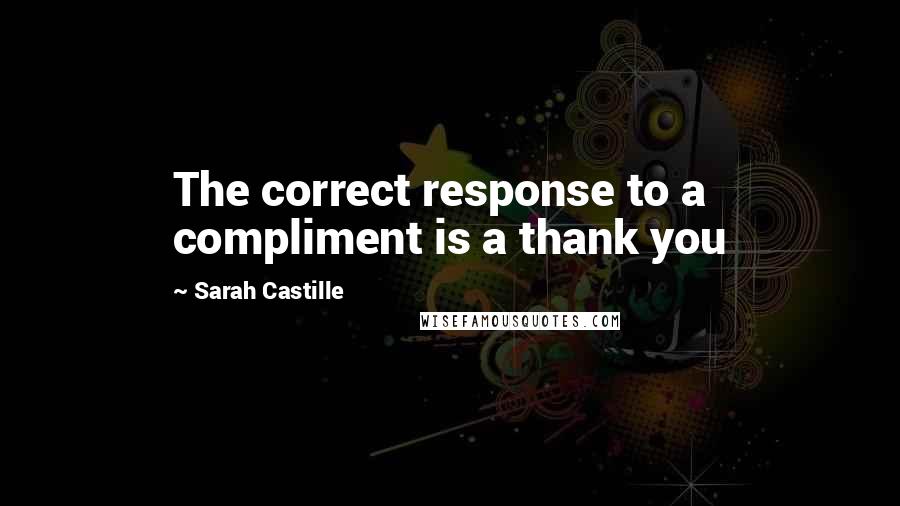 The correct response to a compliment is a thank you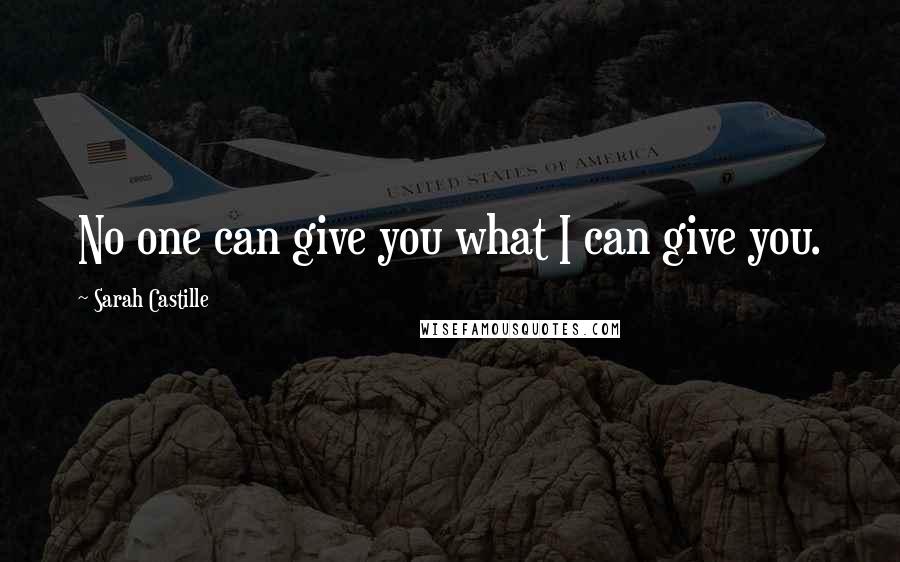 No one can give you what I can give you.