Russell T. Davies Quotes
Top 15 wise famous quotes and sayings by Russell T. Davies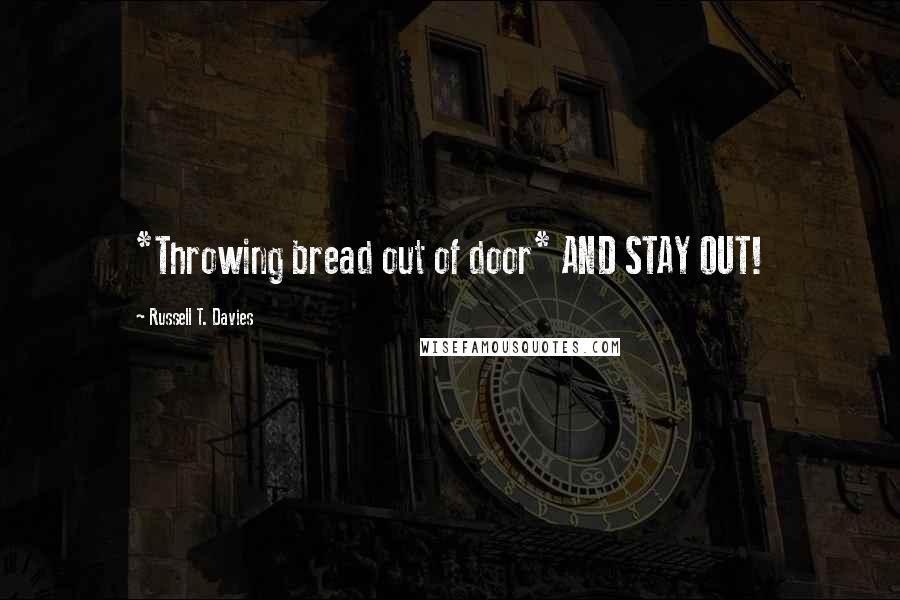 *Throwing bread out of door* AND STAY OUT!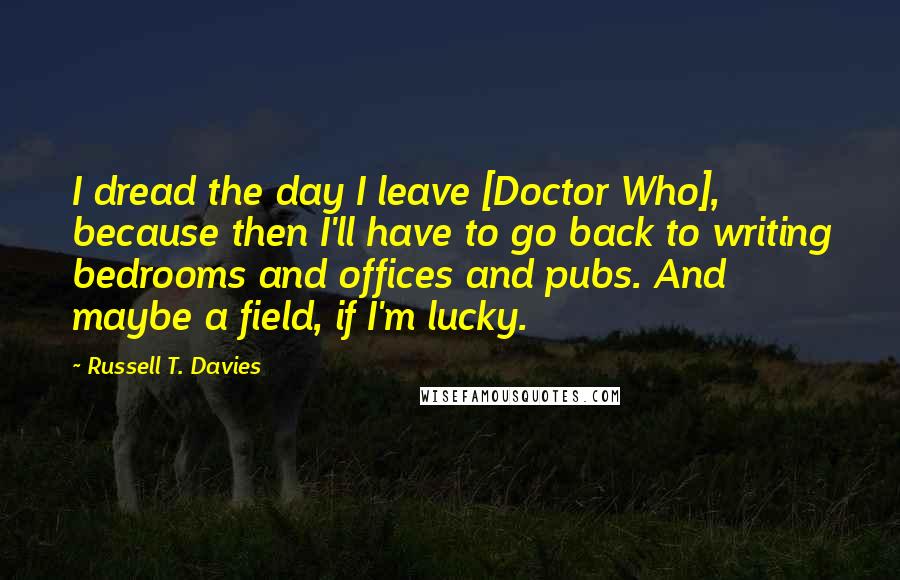 I dread the day I leave [Doctor Who], because then I'll have to go back to writing bedrooms and offices and pubs. And maybe a field, if I'm lucky.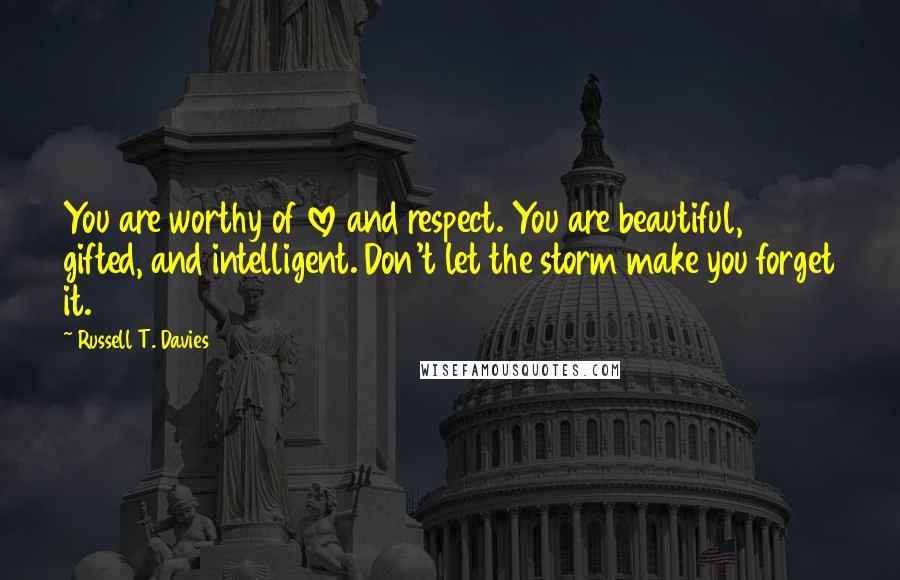 You are worthy of love and respect. You are beautiful, gifted, and intelligent. Don't let the storm make you forget it.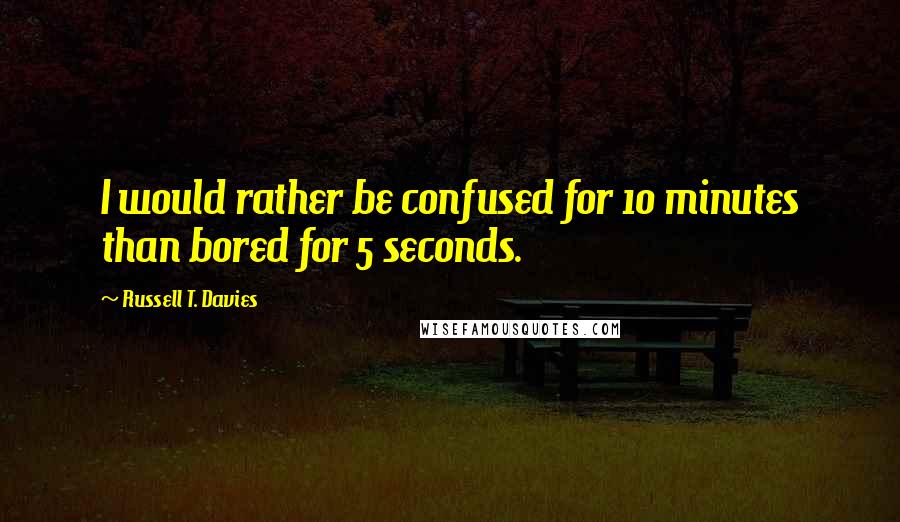 I would rather be confused for 10 minutes than bored for 5 seconds.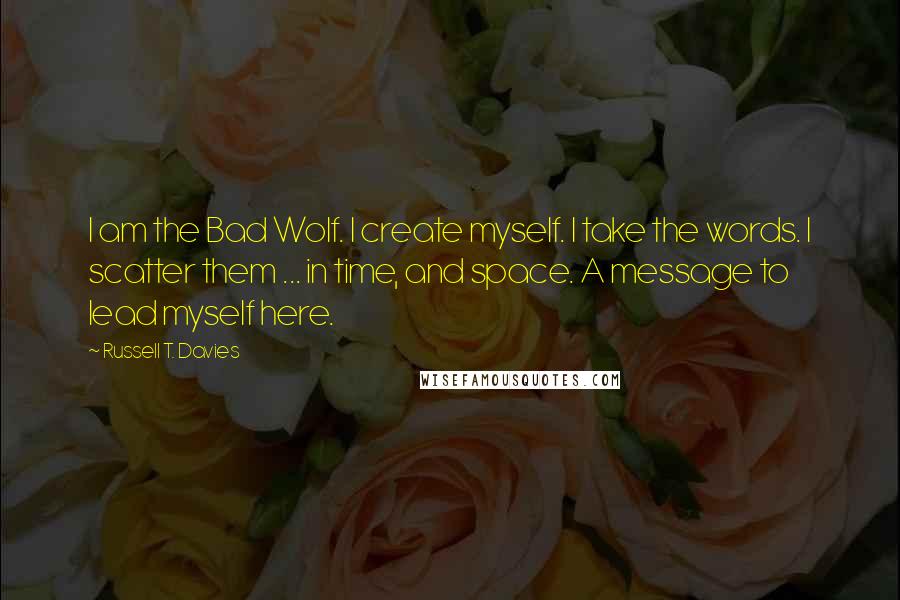 I am the Bad Wolf. I create myself. I take the words. I scatter them ... in time, and space. A message to lead myself here.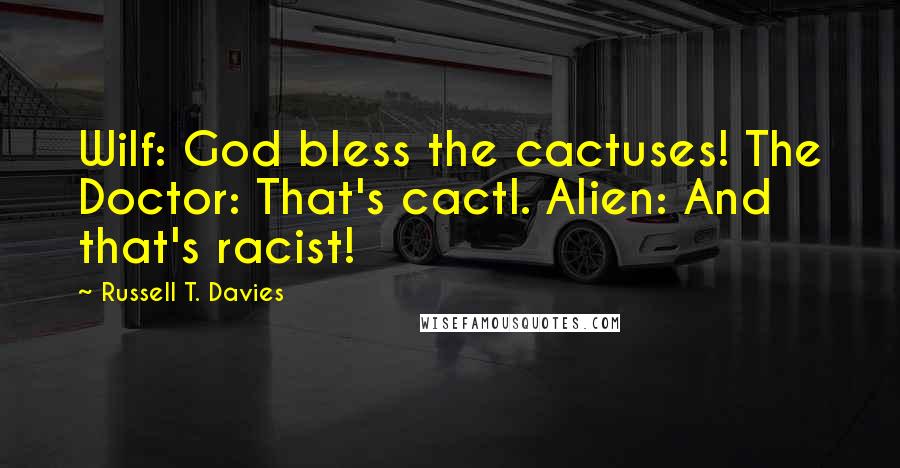 Wilf: God bless the cactuses! The Doctor: That's cactI. Alien: And that's racist!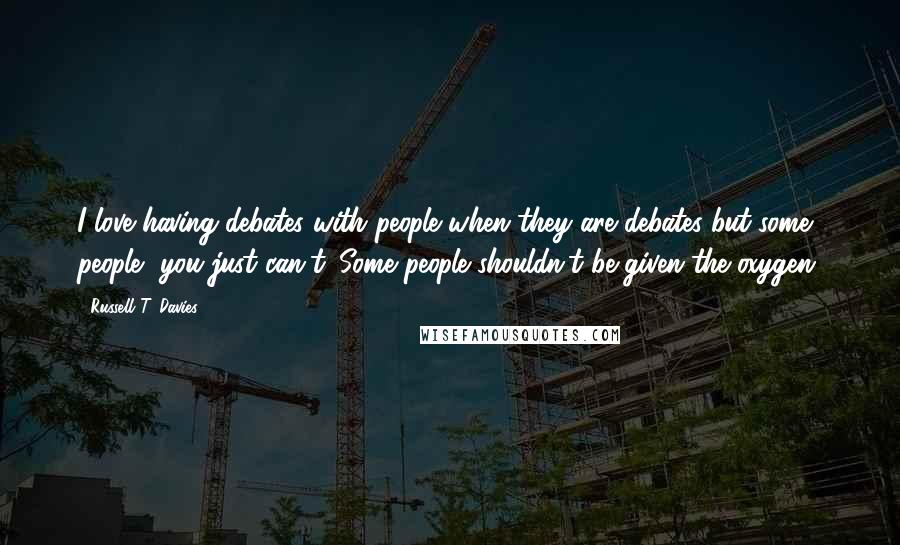 I love having debates with people when they are debates but some people, you just can't. Some people shouldn't be given the oxygen.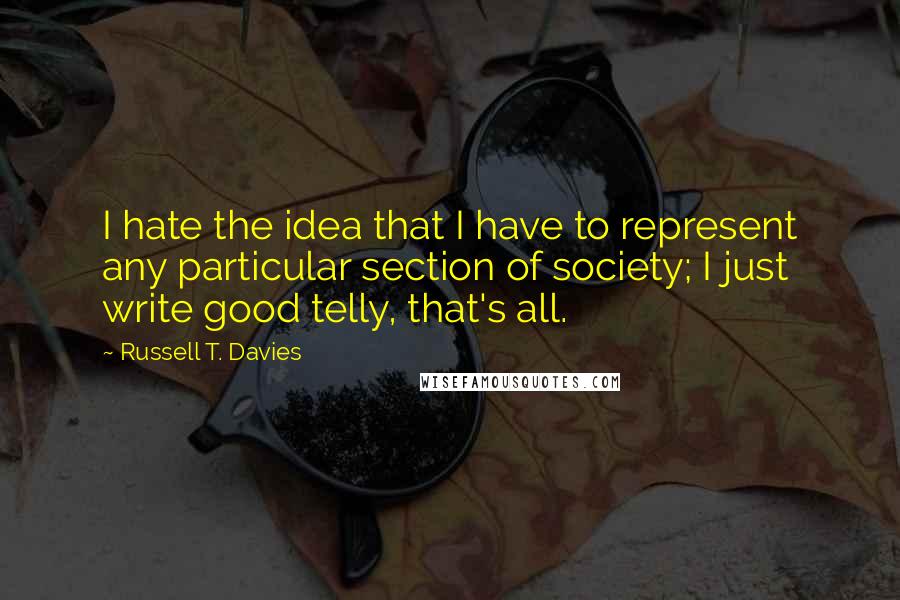 I hate the idea that I have to represent any particular section of society; I just write good telly, that's all.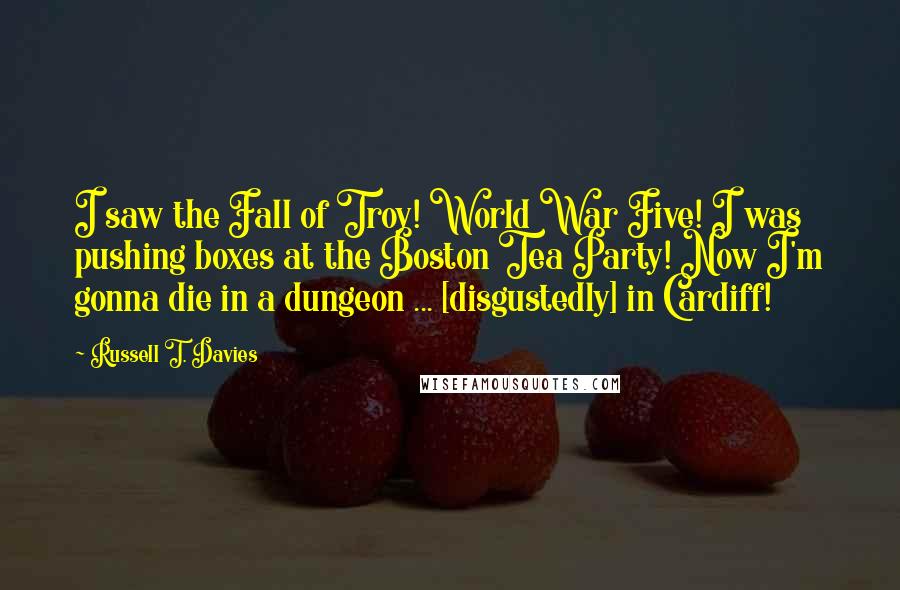 I saw the Fall of Troy! World War Five! I was pushing boxes at the Boston Tea Party! Now I'm gonna die in a dungeon ... [disgustedly] in Cardiff!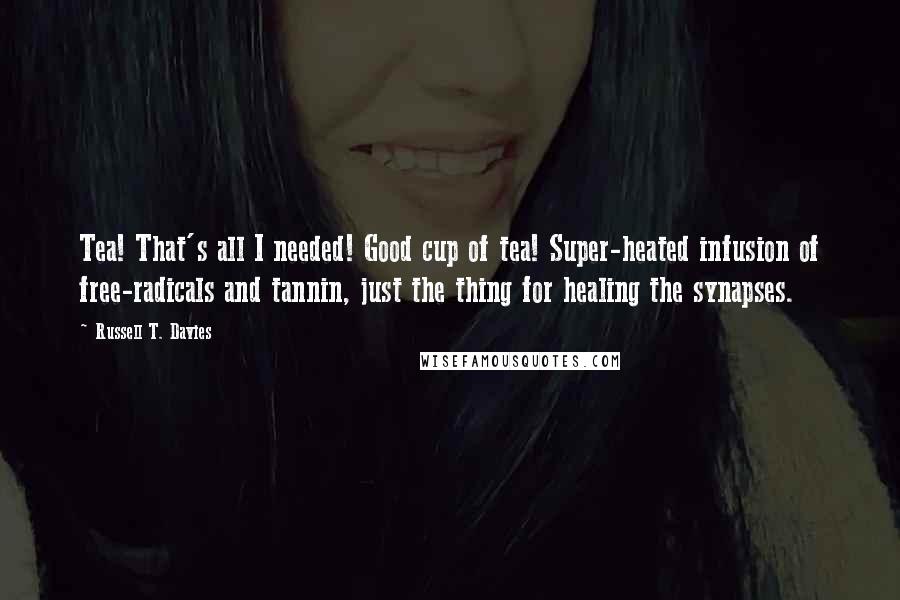 Tea! That's all I needed! Good cup of tea! Super-heated infusion of free-radicals and tannin, just the thing for healing the synapses.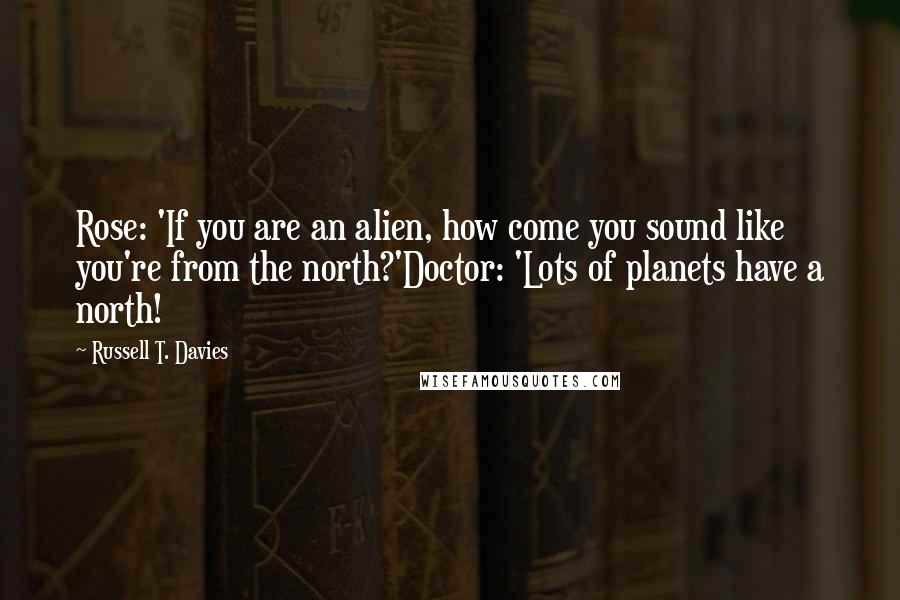 Rose: 'If you are an alien, how come you sound like you're from the north?'
Doctor: 'Lots of planets have a north!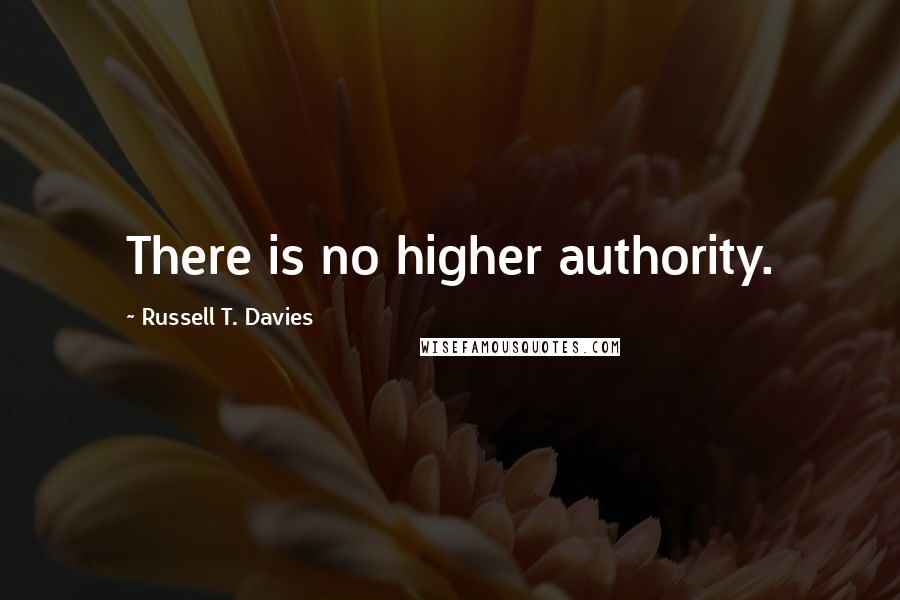 There is no higher authority.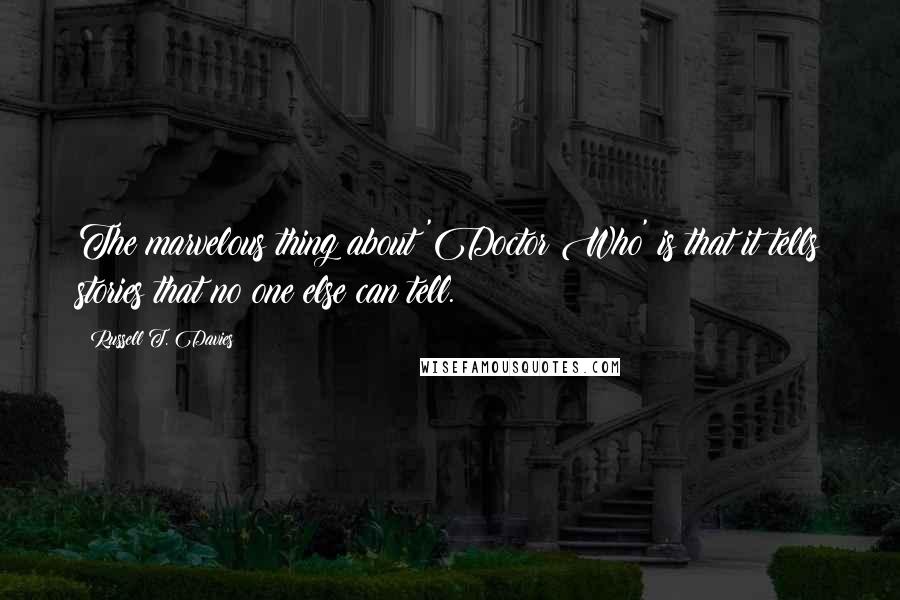 The marvelous thing about 'Doctor Who' is that it tells stories that no one else can tell.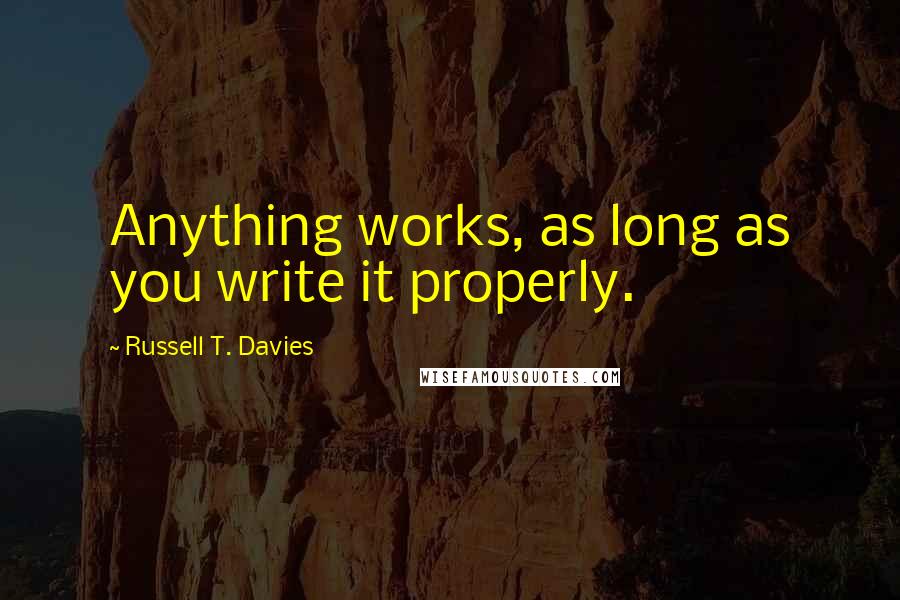 Anything works, as long as you write it properly.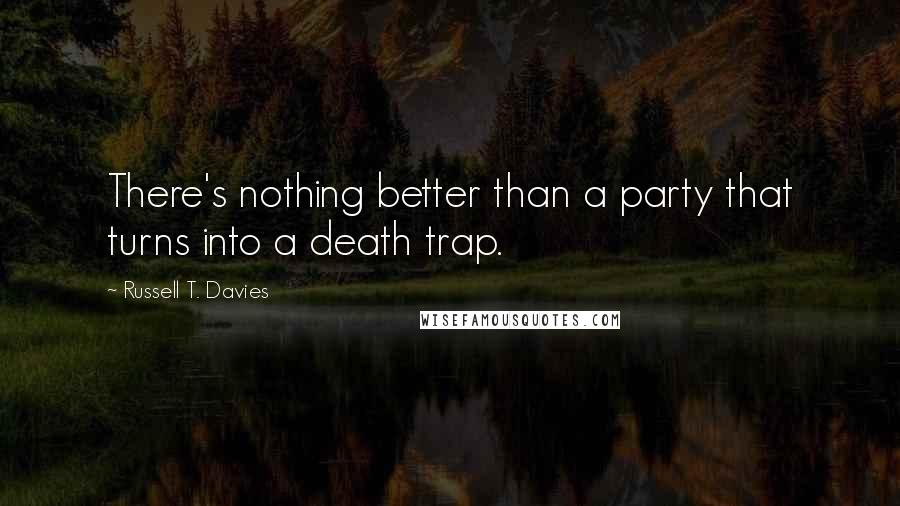 There's nothing better than a party that turns into a death trap.