Your My Heart Beat Quotes
Collection of top 42 famous quotes about Your My Heart Beat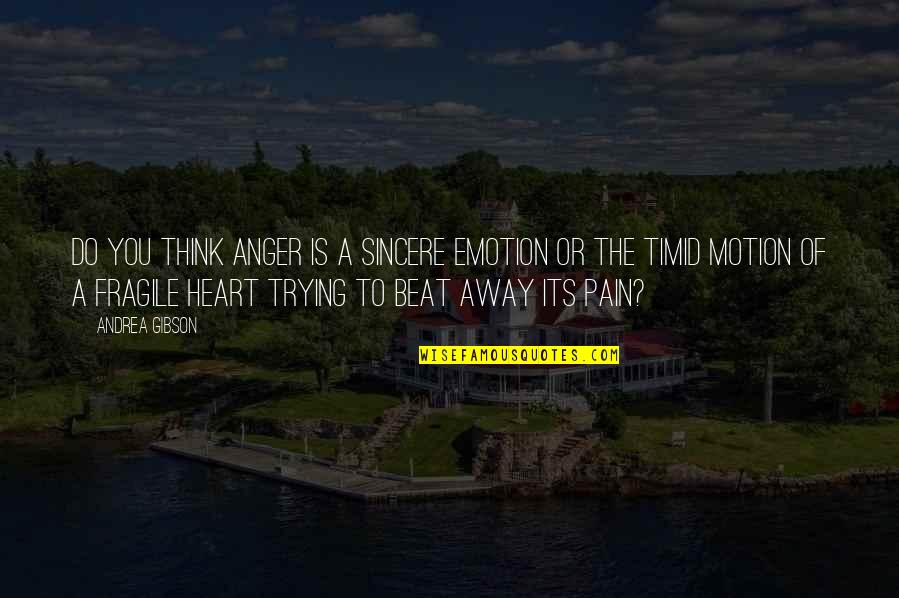 Do you think anger is a sincere emotion or the timid motion of a fragile heart trying to beat away its pain?
—
Andrea Gibson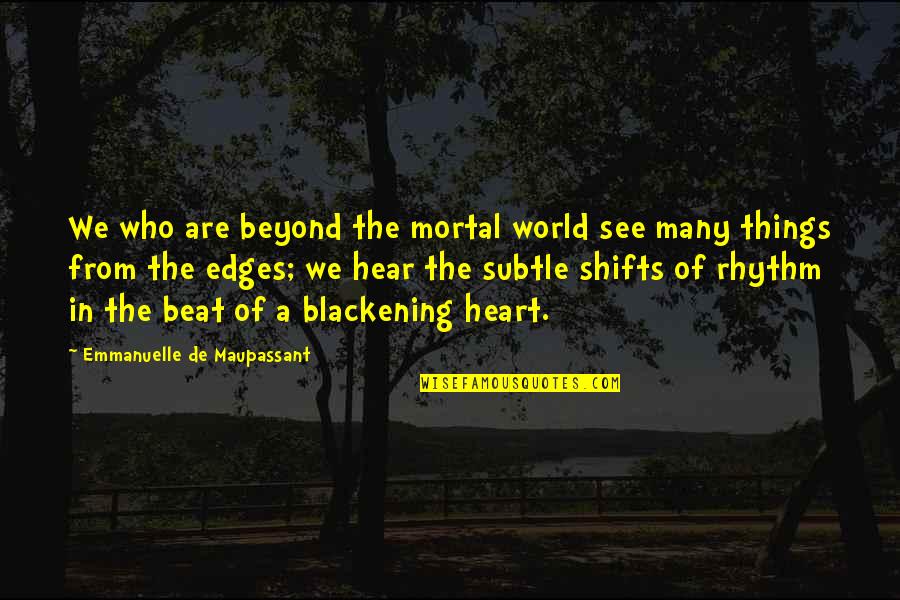 We who are beyond the mortal world see many things from the edges; we hear the subtle shifts of rhythm in the beat of a blackening heart.
—
Emmanuelle De Maupassant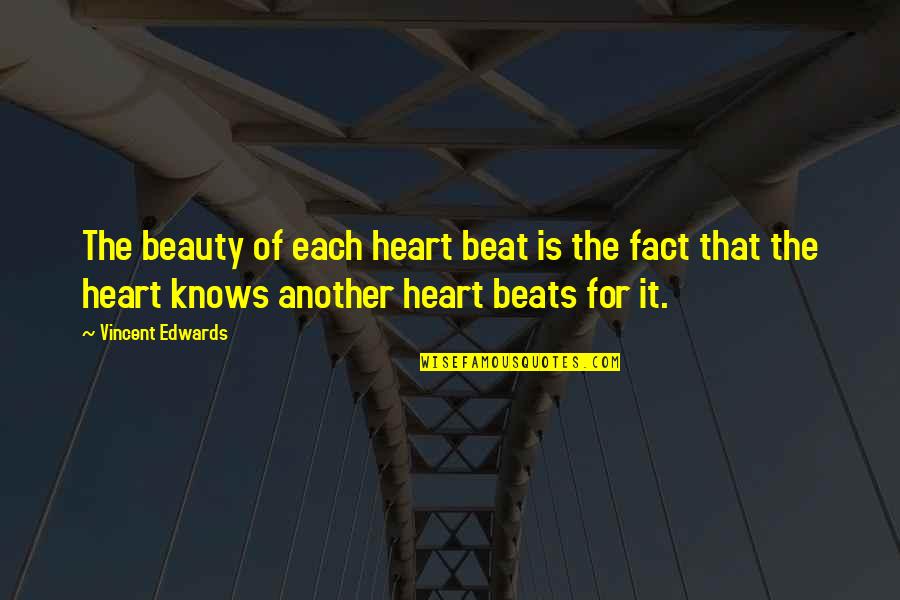 The beauty of each heart beat is the fact that the heart knows another heart beats for it.
—
Vincent Edwards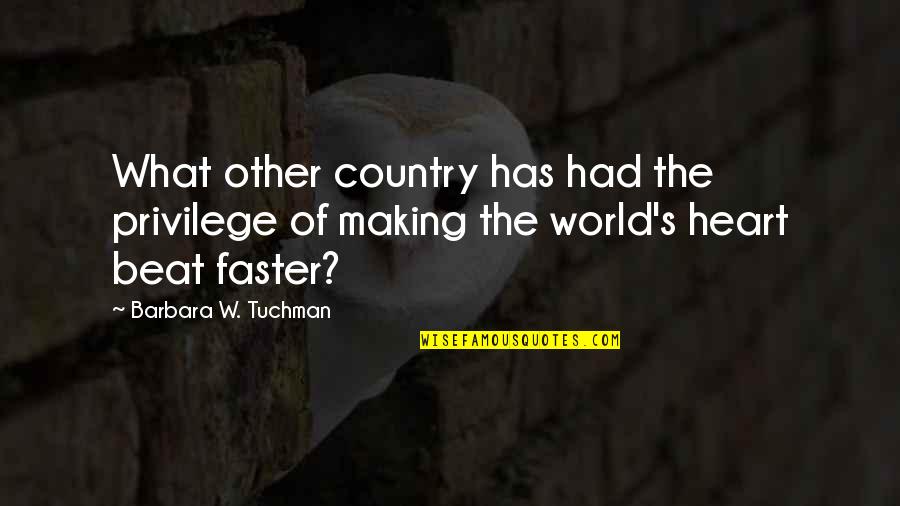 What other country has had the privilege of making the world's heart beat faster?
—
Barbara W. Tuchman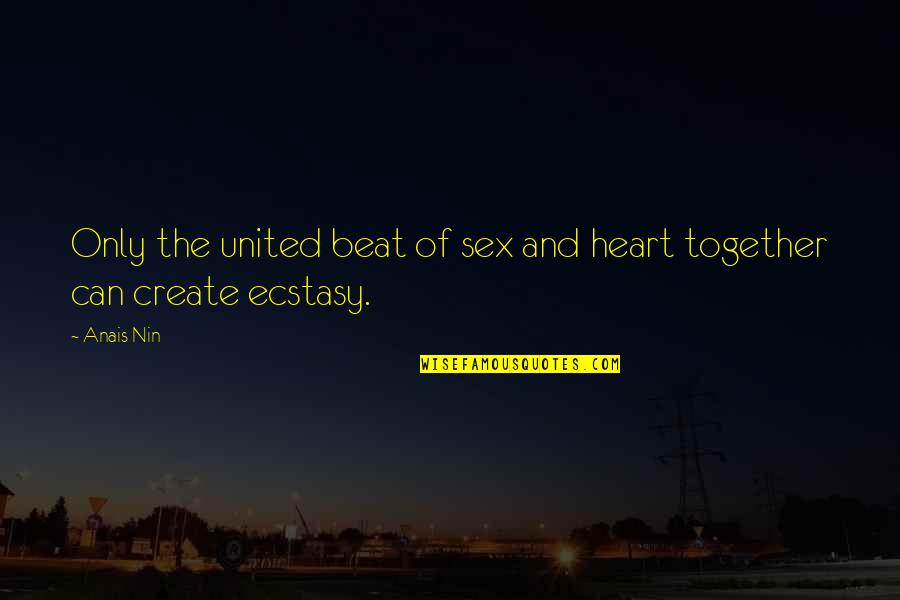 Only the united beat of sex and heart together can create ecstasy.
—
Anais Nin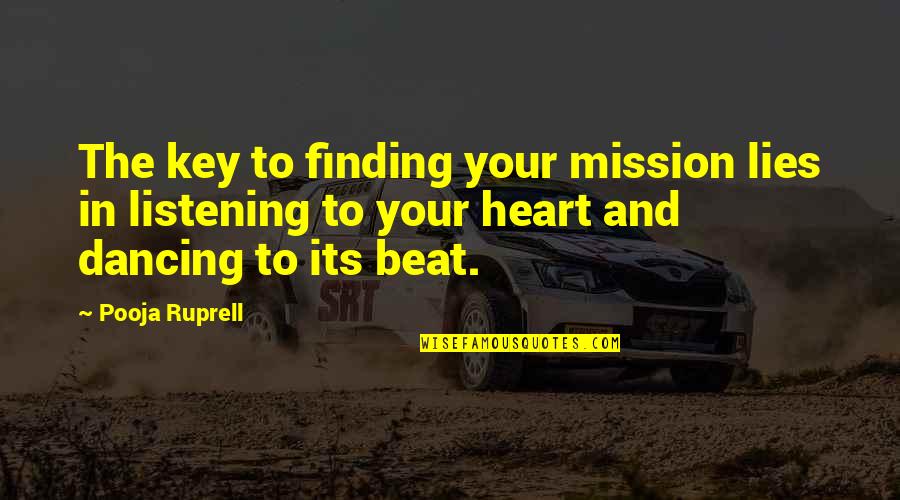 The key to finding your mission lies in listening to your heart and dancing to its beat.
—
Pooja Ruprell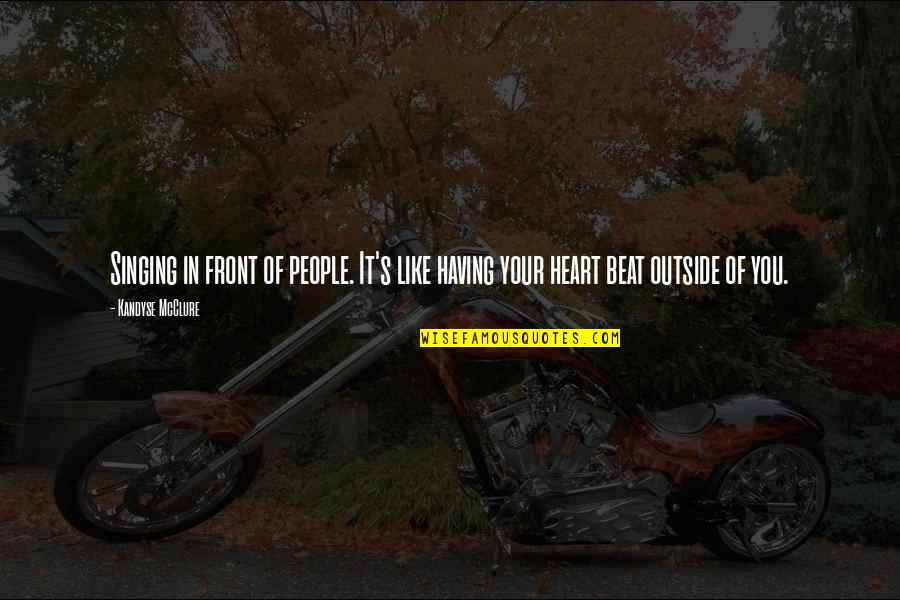 Singing in front of people. It's like having your heart beat outside of you.
—
Kandyse McClure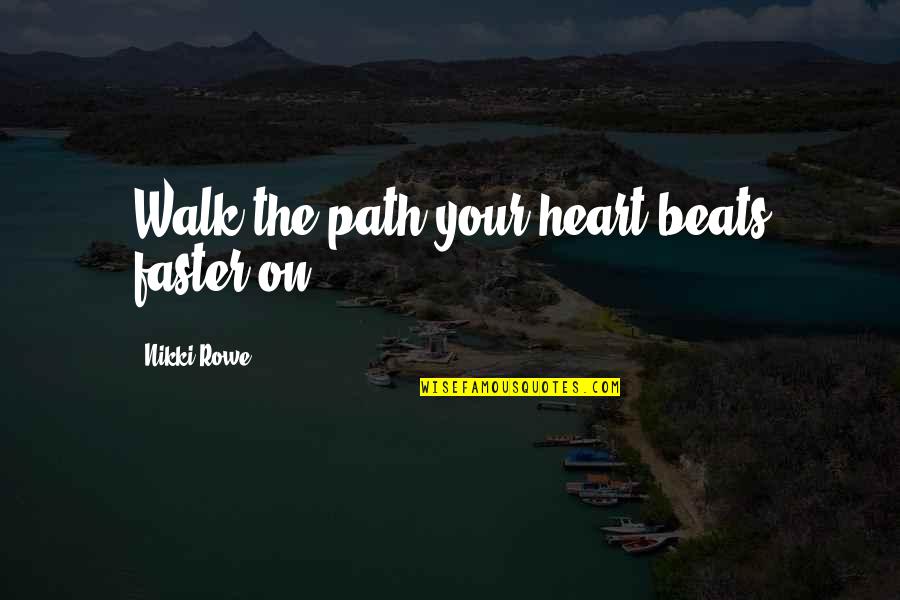 Walk the path your heart beats faster on.
—
Nikki Rowe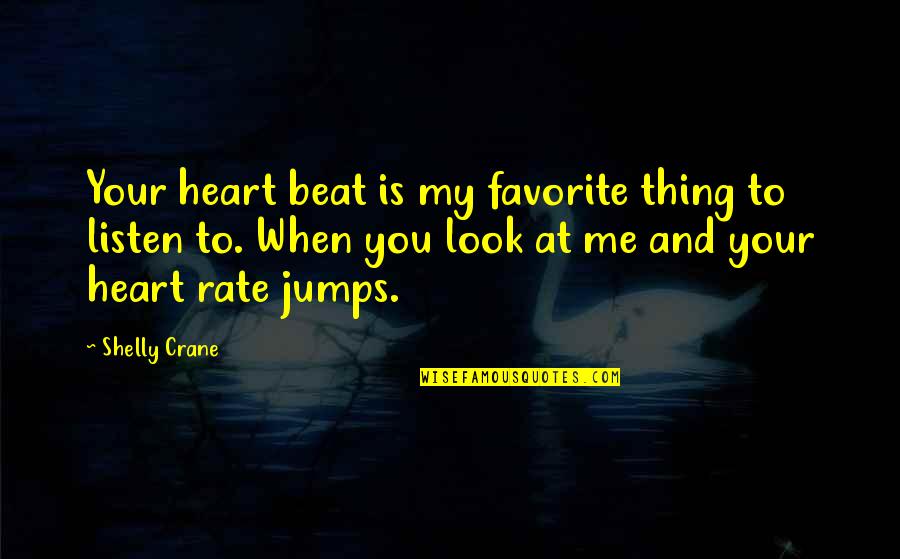 Your heart beat is my favorite thing to listen to. When you look at me and your heart rate jumps.
—
Shelly Crane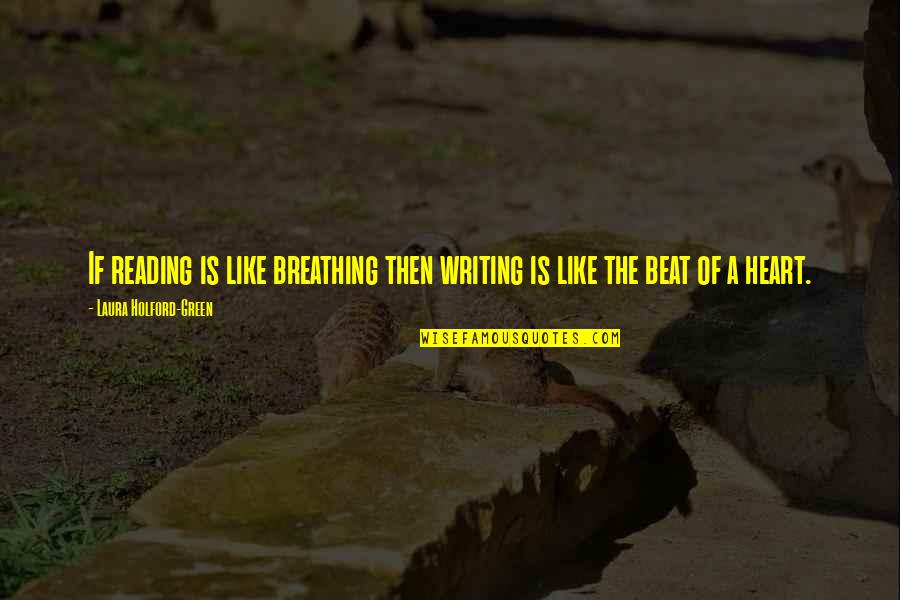 If reading is like breathing then writing is like the beat of a heart.
—
Laura Holford-Green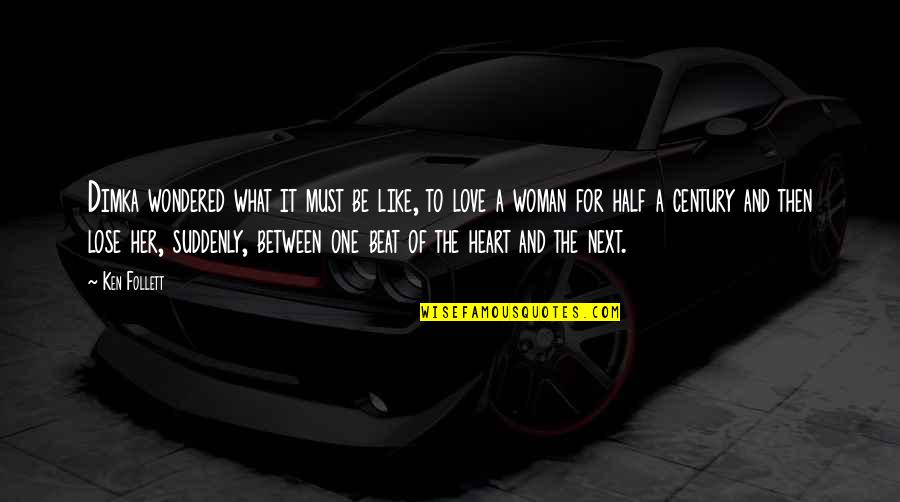 Dimka wondered what it must be like, to love a woman for half a century and then lose her, suddenly, between one beat of the heart and the next.
—
Ken Follett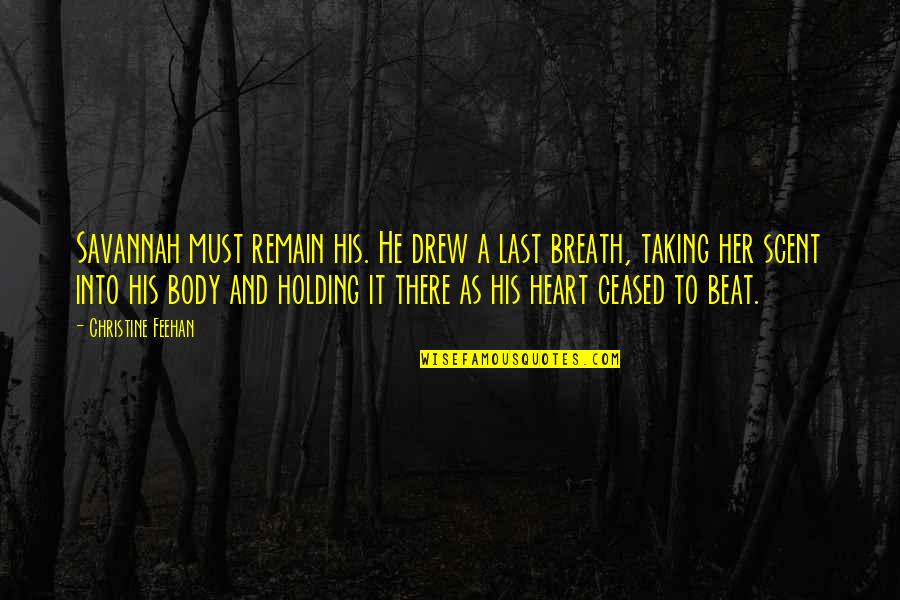 Savannah must remain his. He drew a last breath, taking her scent into his body and holding it there as his heart ceased to beat. —
Christine Feehan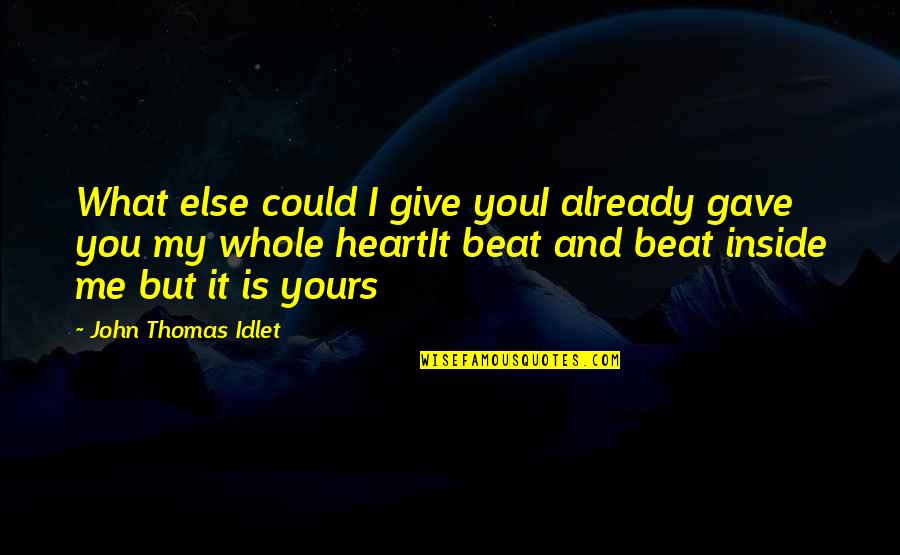 What else could I give you
I already gave you my whole heart
It beat and beat inside me
but it is yours —
John Thomas Idlet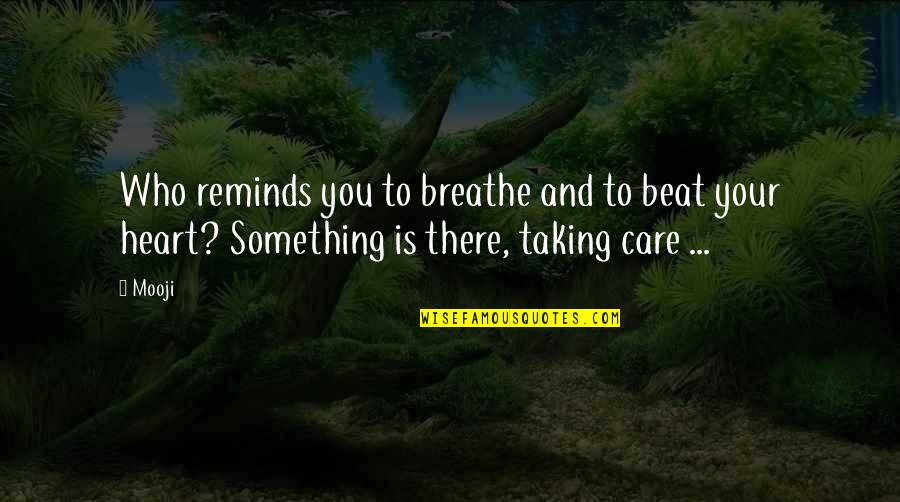 Who reminds you to breathe and to beat your heart? Something is there, taking care ... —
Mooji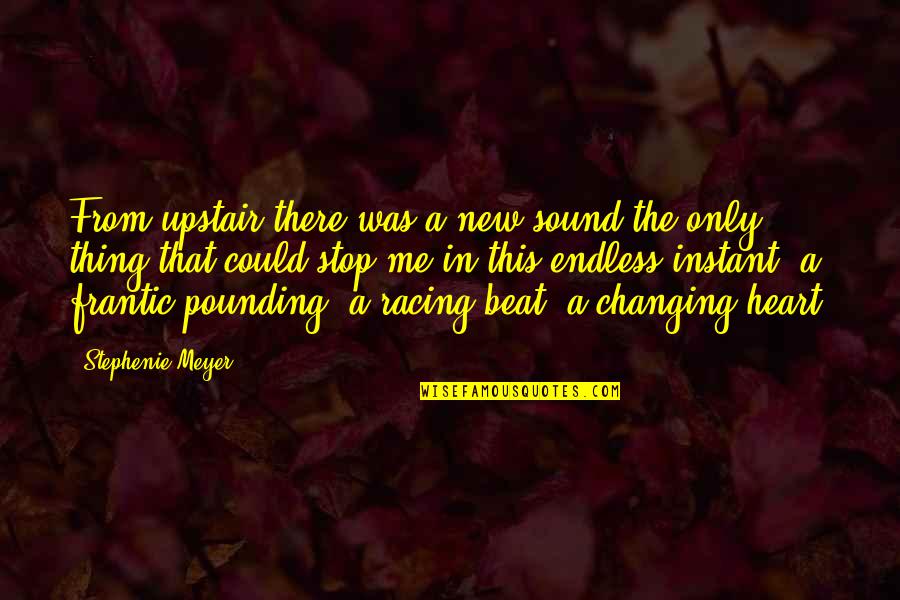 From upstair there was a new sound the only thing that could stop me in this endless instant, a frantic pounding, a racing beat, a changing heart. —
Stephenie Meyer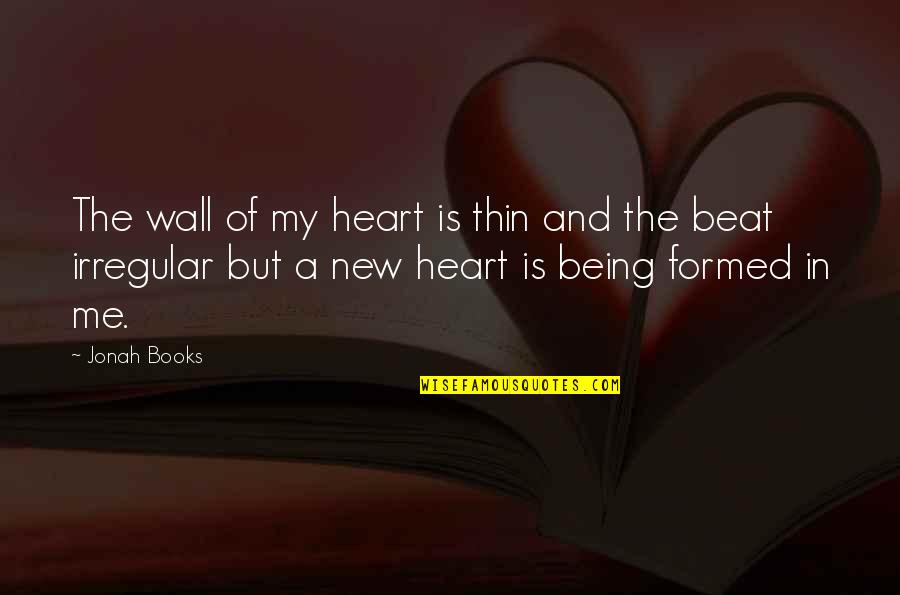 The wall of my heart is thin and the beat irregular but a new heart is being formed in me. —
Jonah Books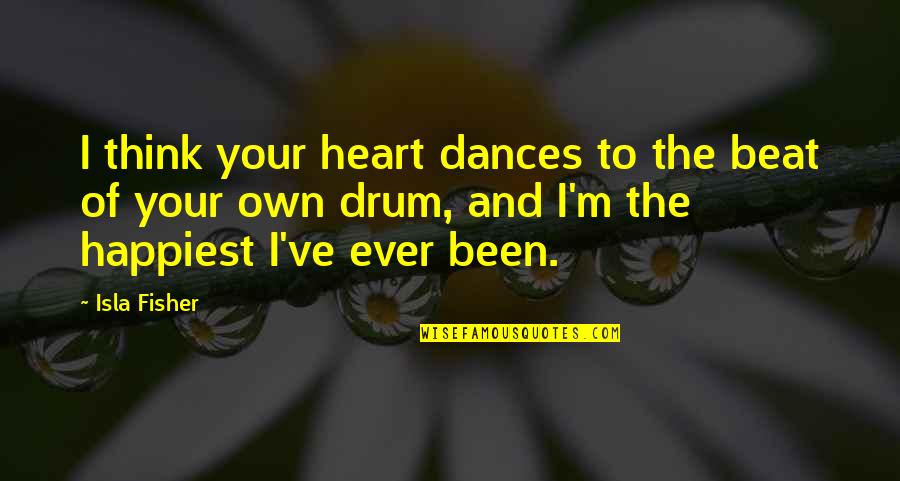 I think your heart dances to the beat of your own drum, and I'm the happiest I've ever been. —
Isla Fisher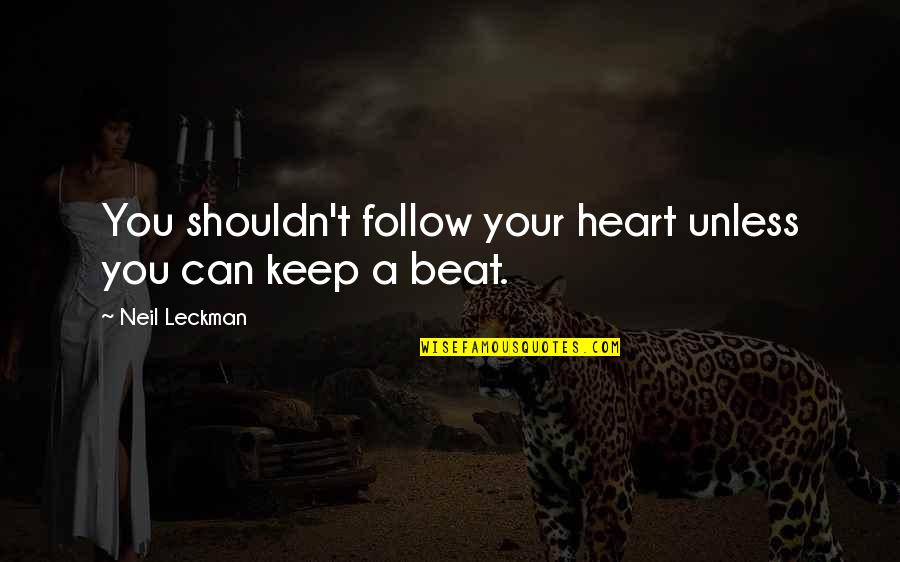 You shouldn't follow your heart unless you can keep a beat. —
Neil Leckman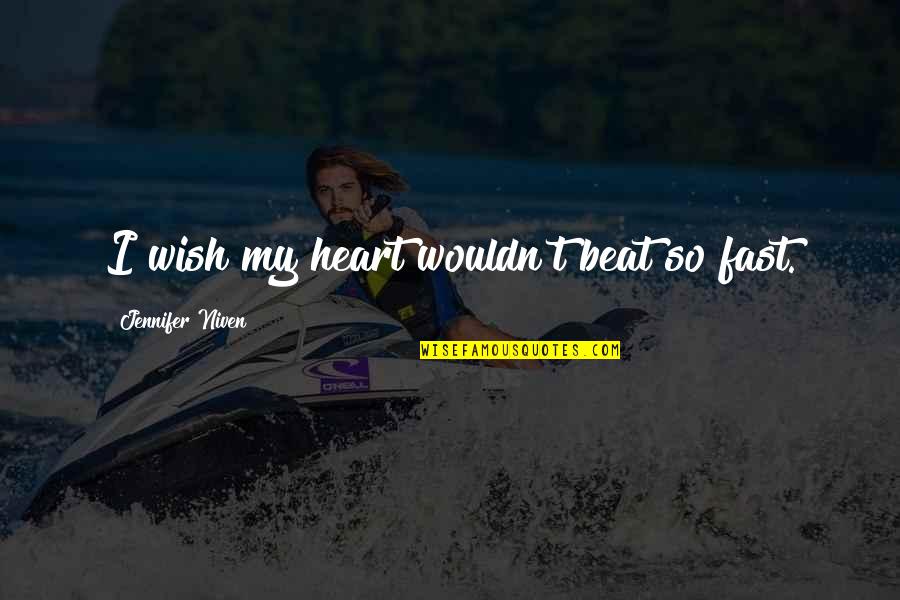 I wish my heart wouldn't beat so fast. —
Jennifer Niven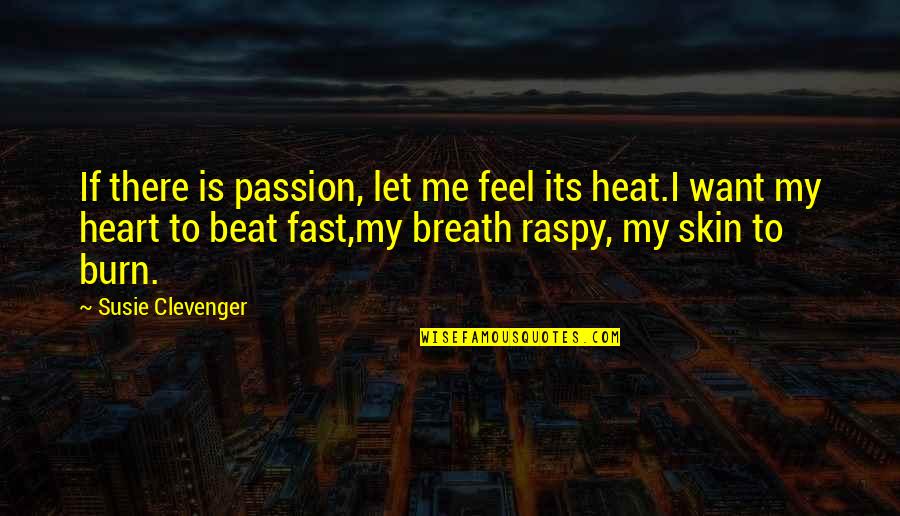 If there is passion, let me feel its heat.
I want my heart to beat fast,
my breath raspy, my skin to burn. —
Susie Clevenger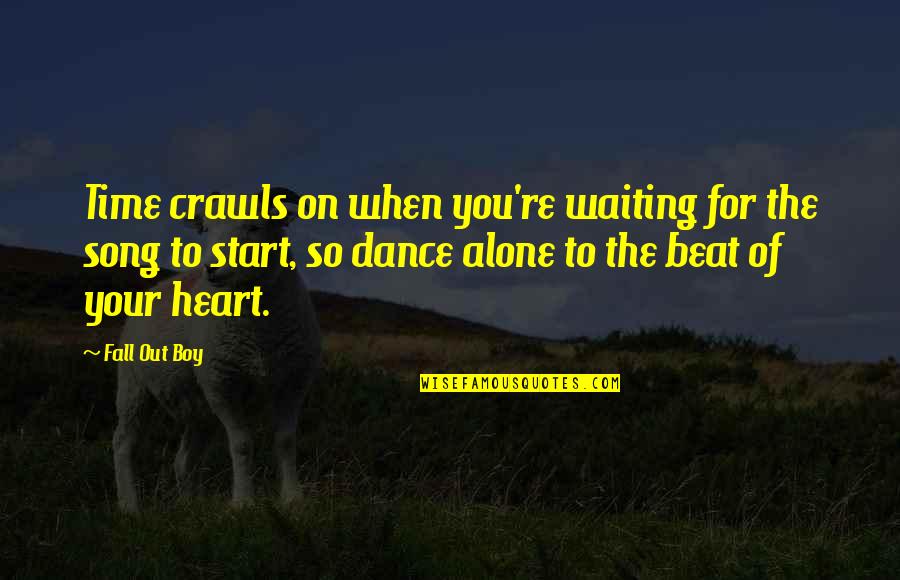 Time crawls on when you're waiting for the song to start, so dance alone to the beat of your heart. —
Fall Out Boy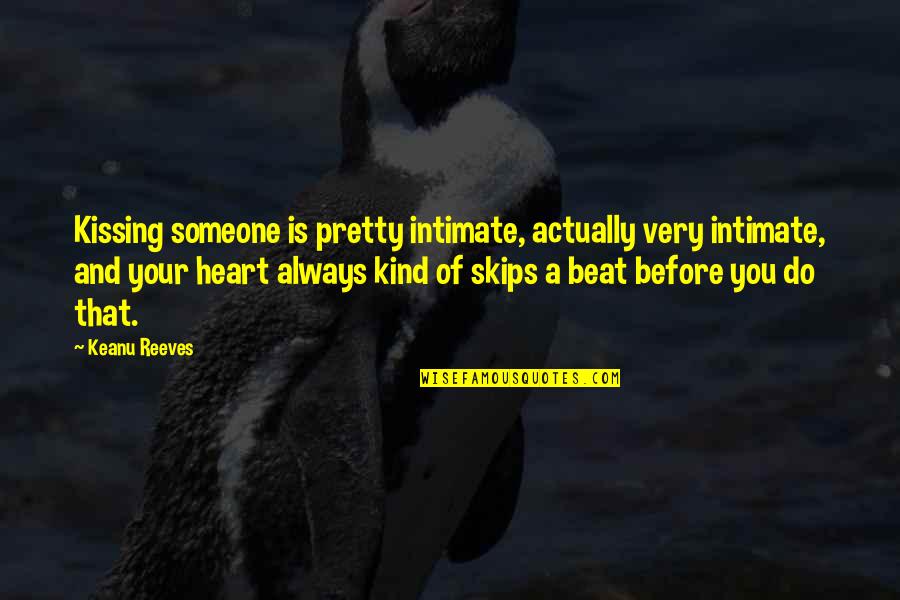 Kissing someone is pretty intimate, actually very intimate, and your heart always kind of skips a beat before you do that. —
Keanu Reeves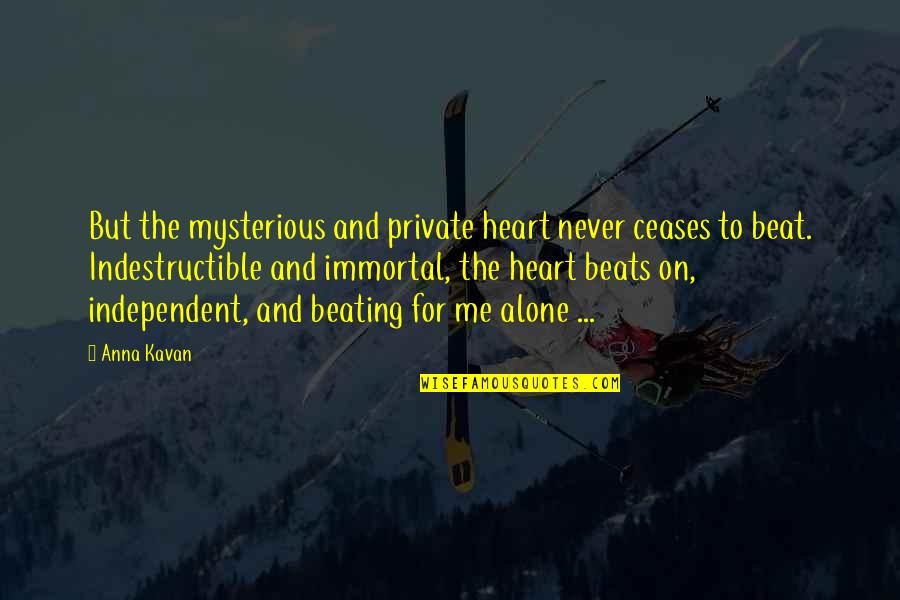 But the mysterious and private heart never ceases to beat. Indestructible and immortal, the heart beats on, independent, and beating for me alone ... —
Anna Kavan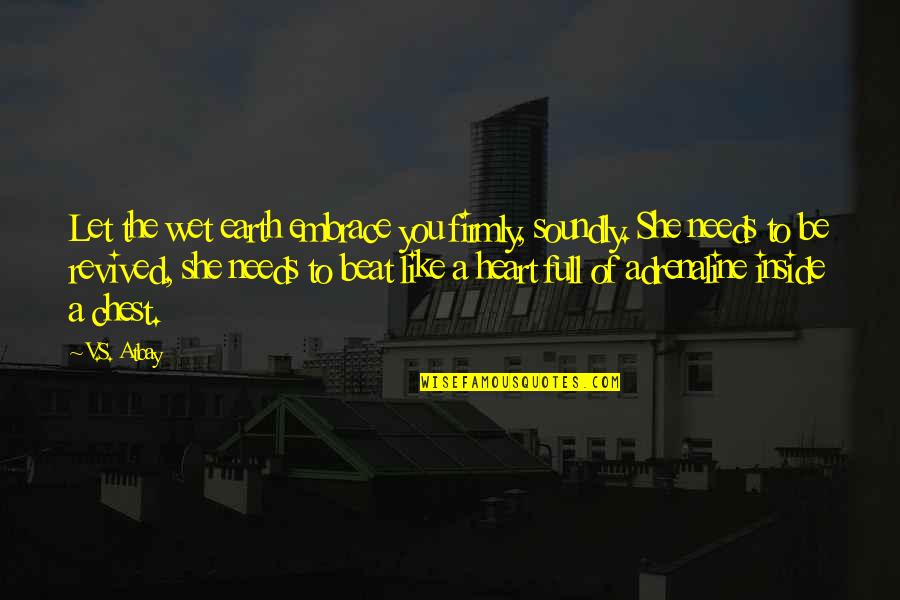 Let the wet earth embrace you firmly, soundly.
She needs to be revived, she needs to beat like a heart
full of adrenaline inside a chest. —
V.S. Atbay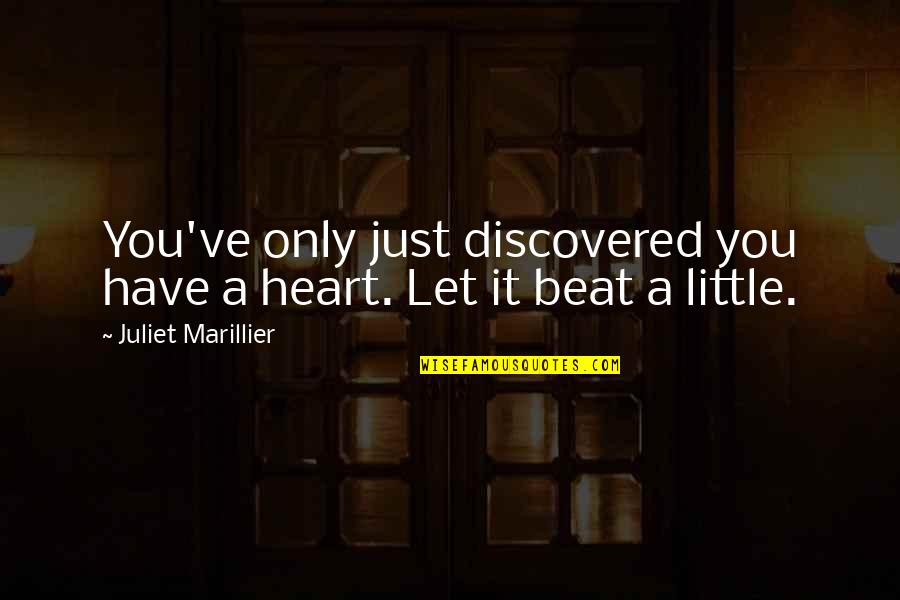 You've only just discovered you have a heart. Let it beat a little. —
Juliet Marillier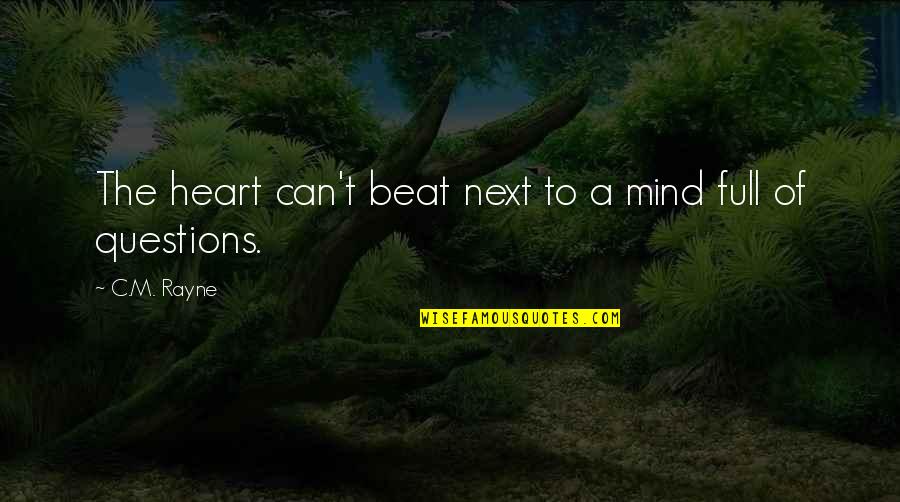 The heart can't beat next to a mind full of questions. —
C.M. Rayne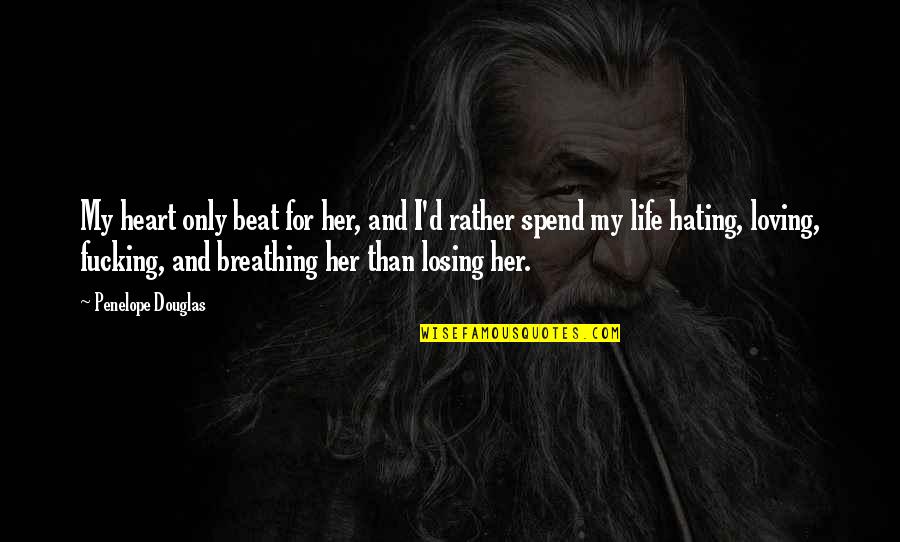 My heart only beat for her, and I'd rather spend my life hating, loving, fucking, and breathing her than losing her. —
Penelope Douglas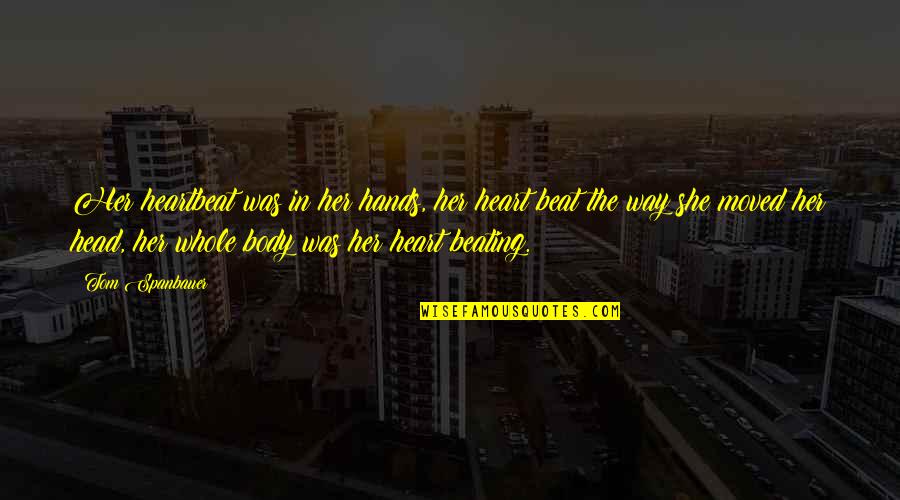 Her heartbeat was in her hands, her heart beat the way she moved her head, her whole body was her heart beating. —
Tom Spanbauer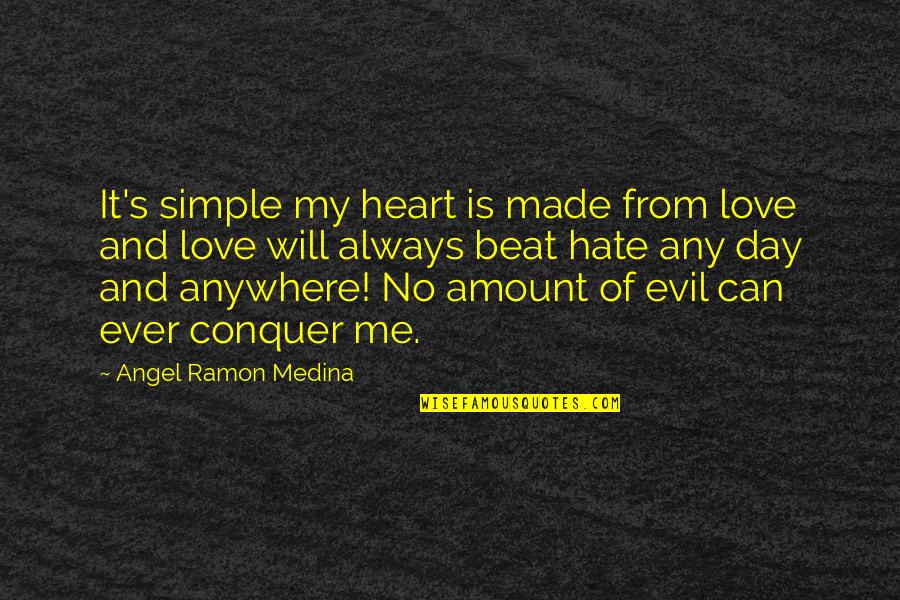 It's simple my heart is made from love and love will always beat hate any day and anywhere! No amount of evil can ever conquer me. —
Angel Ramon Medina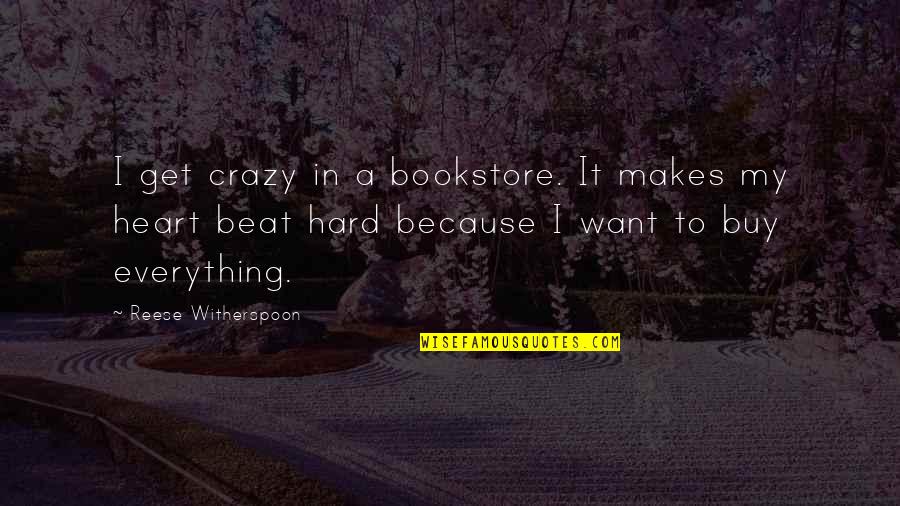 I get crazy in a bookstore. It makes my heart beat hard because I want to buy everything. —
Reese Witherspoon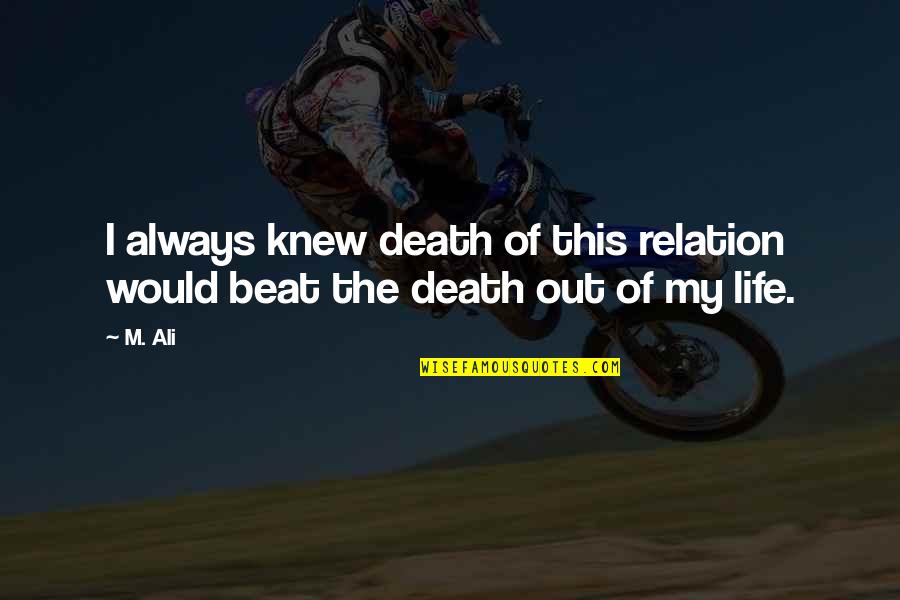 I always knew death of this relation would beat the death out of my life. —
M. Ali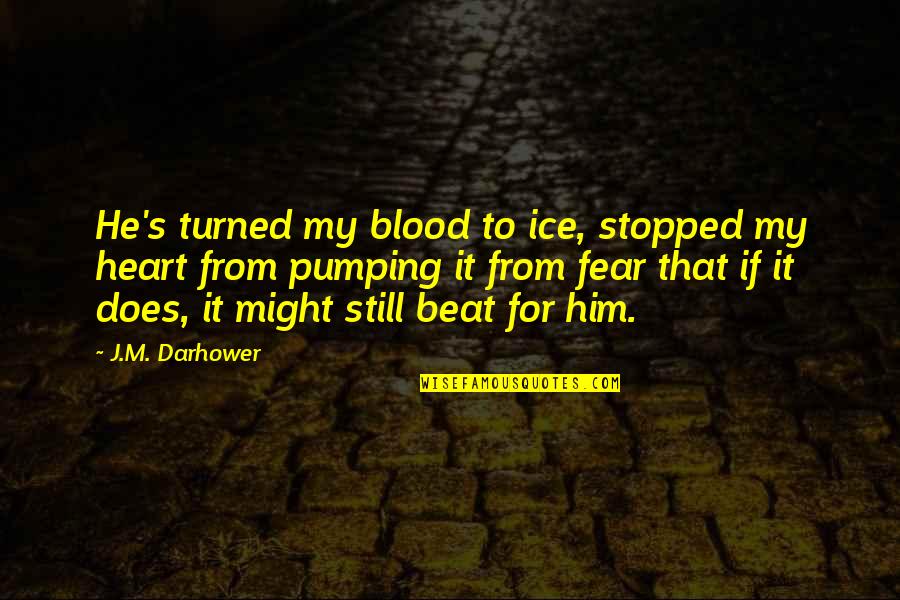 He's turned my blood to ice, stopped my heart from pumping it from fear that if it does, it might still beat for him. —
J.M. Darhower
Each beat of your heart is a small miracle, you know, so don't get carried away. —
Mathias Malzieu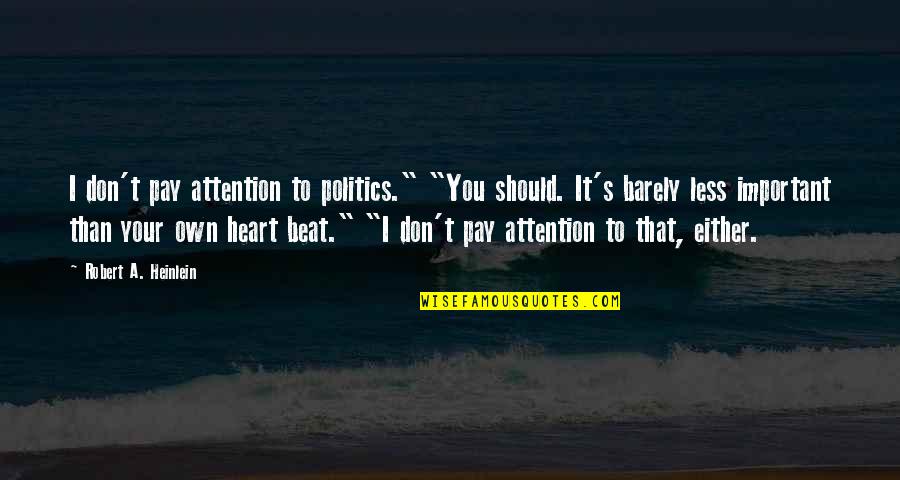 I don't pay attention to politics." "You should. It's barely less important than your own heart beat." "I don't pay attention to that, either. —
Robert A. Heinlein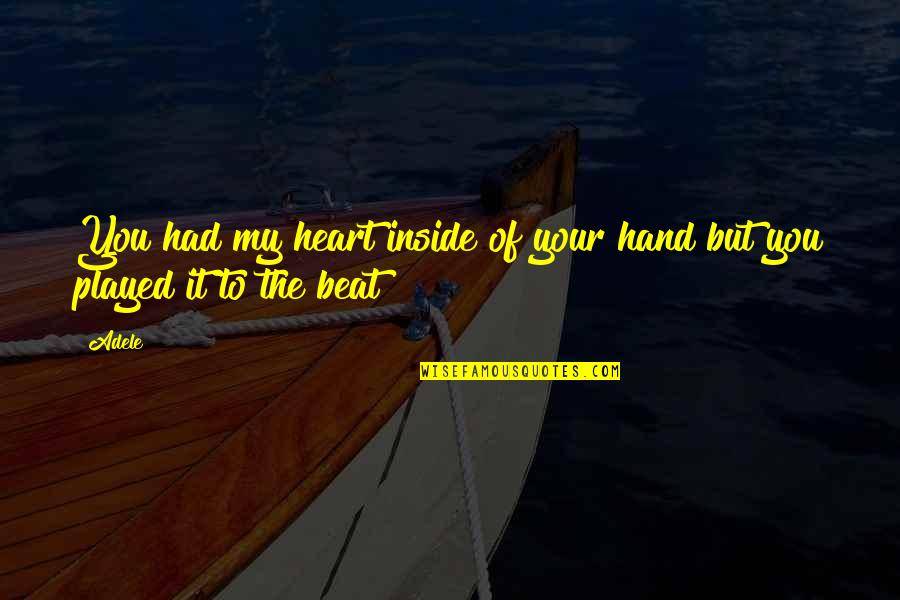 You had my heart inside of your hand but you played it to the beat —
Adele
Let your heart be the anchor and the beat of your song. —
Neil Peart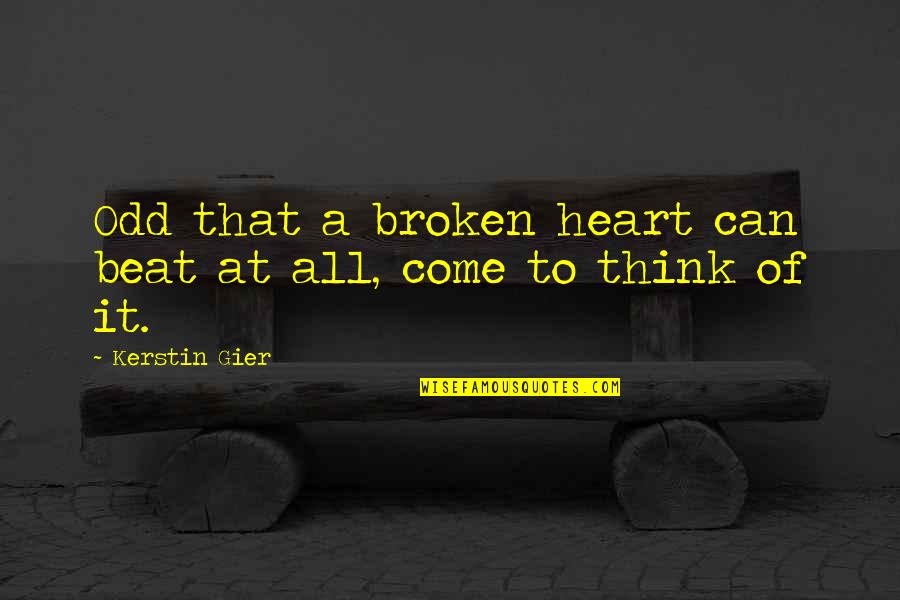 Odd that a broken heart can beat at all, come to think of it. —
Kerstin Gier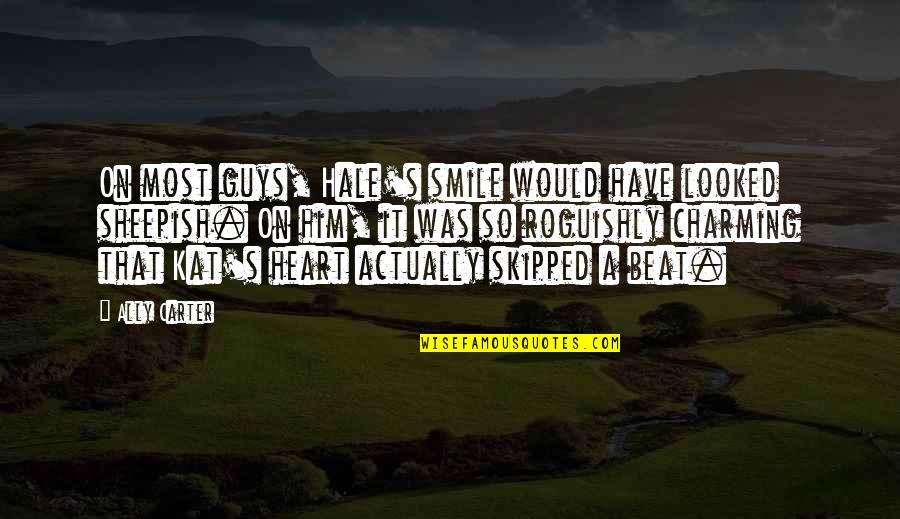 On most guys, Hale's smile would have looked sheepish. On him, it was so roguishly charming that Kat's heart actually skipped a beat. —
Ally Carter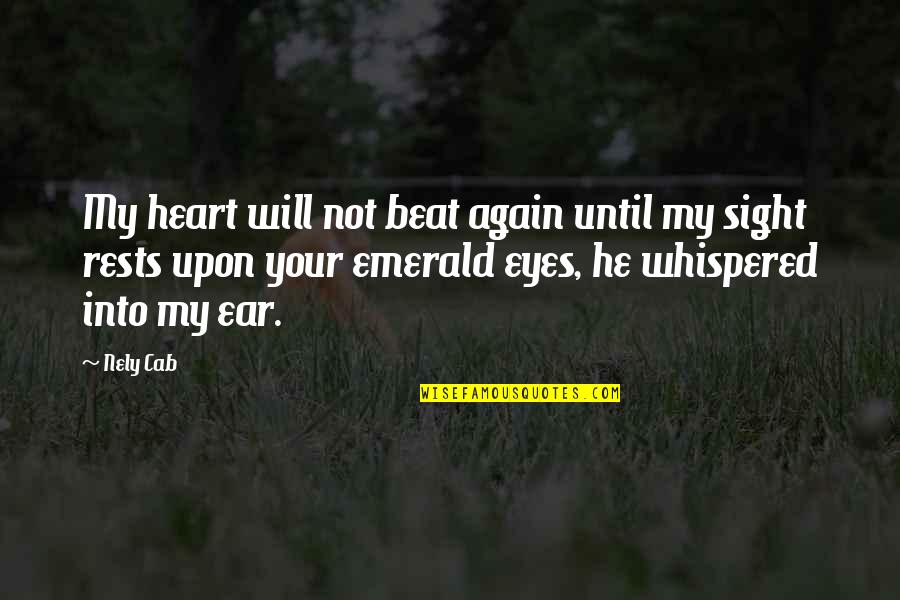 My heart will not beat again until my sight rests upon your emerald eyes, he whispered into my ear. —
Nely Cab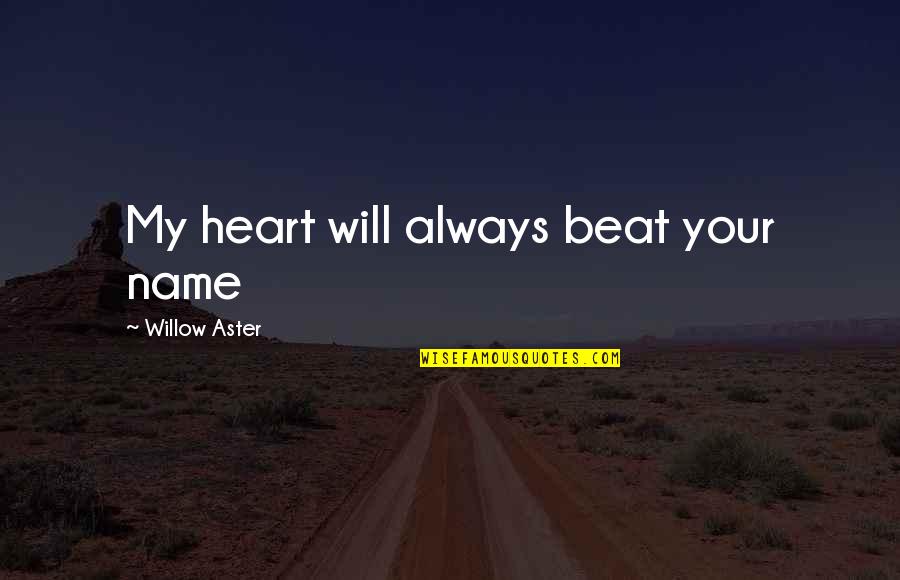 My heart will always beat your name —
Willow Aster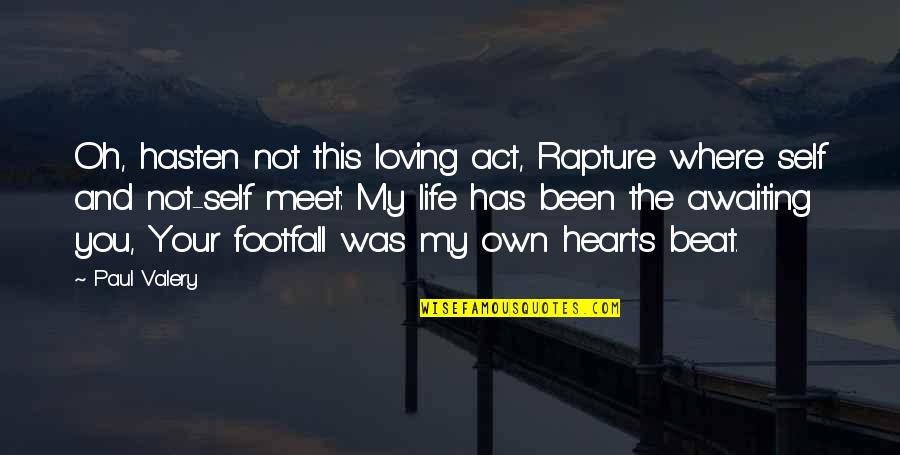 Oh, hasten not this loving act, Rapture where self and not-self meet: My life has been the awaiting you, Your footfall was my own heart's beat. —
Paul Valery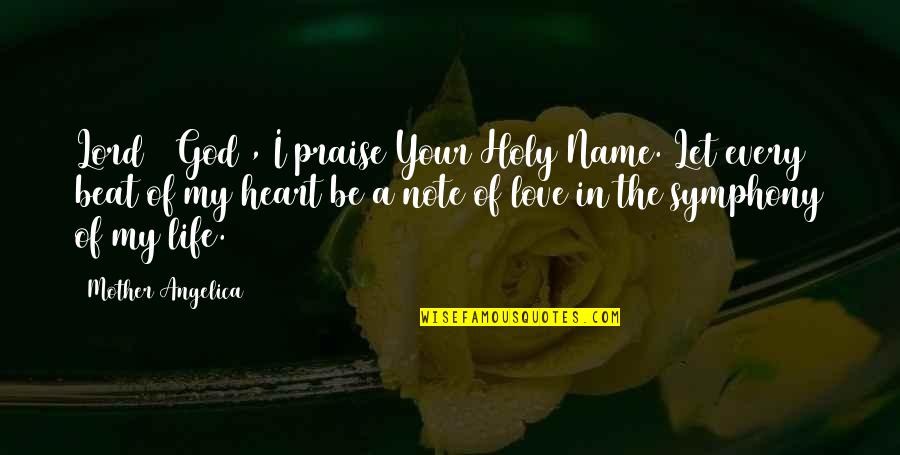 Lord # God , I praise Your Holy Name. Let every beat of my heart be a note of love in the symphony of my life. —
Mother Angelica