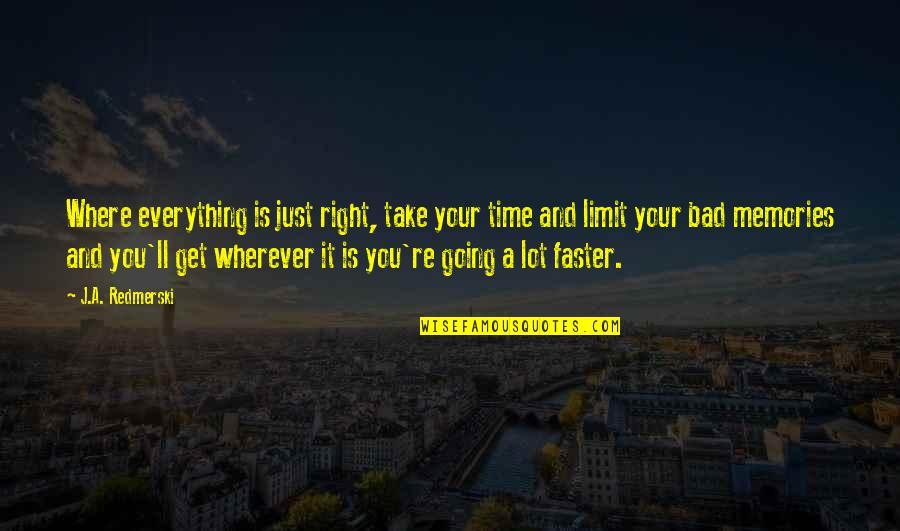 Where everything is just right, take your time and limit your bad memories and you'll get wherever it is you're going a lot faster.
—
J.A. Redmerski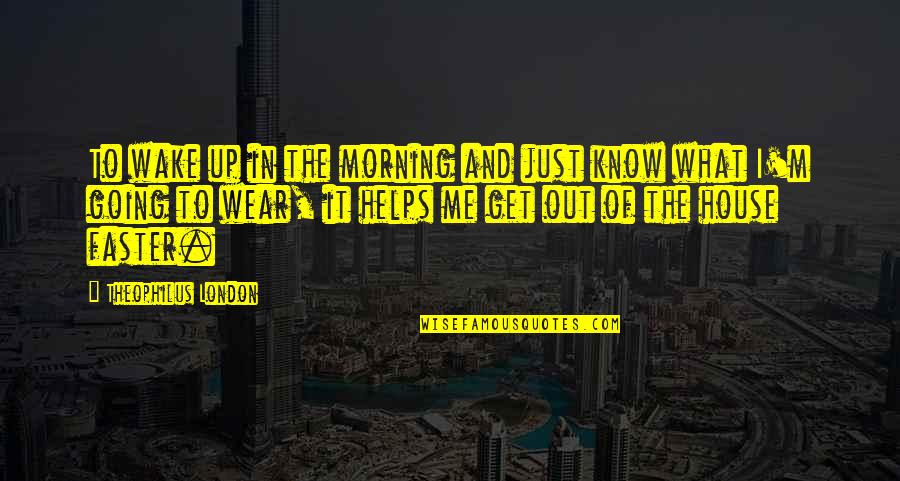 To wake up in the morning and just know what I'm going to wear, it helps me get out of the house faster.
—
Theophilus London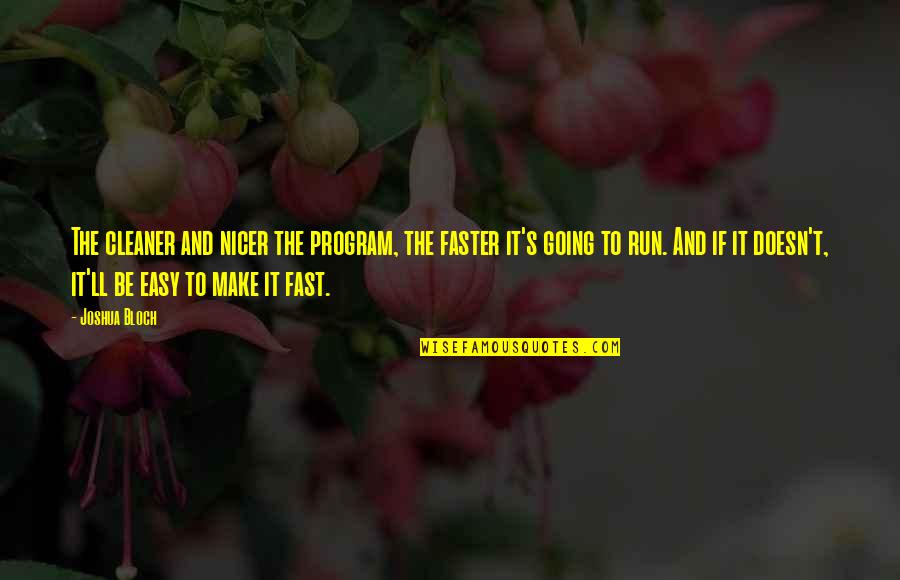 The cleaner and nicer the program, the faster it's going to run. And if it doesn't, it'll be easy to make it fast. —
Joshua Bloch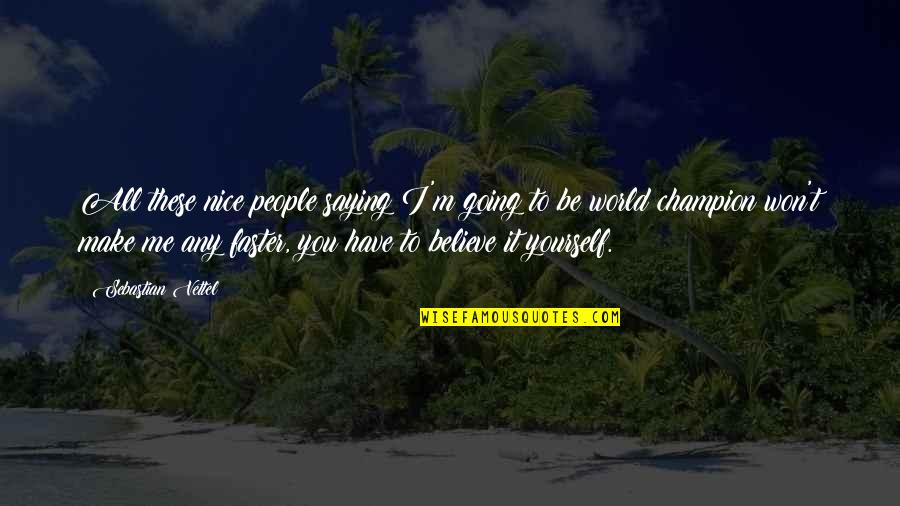 All these nice people saying I'm going to be world champion won't make me any faster, you have to believe it yourself. —
Sebastian Vettel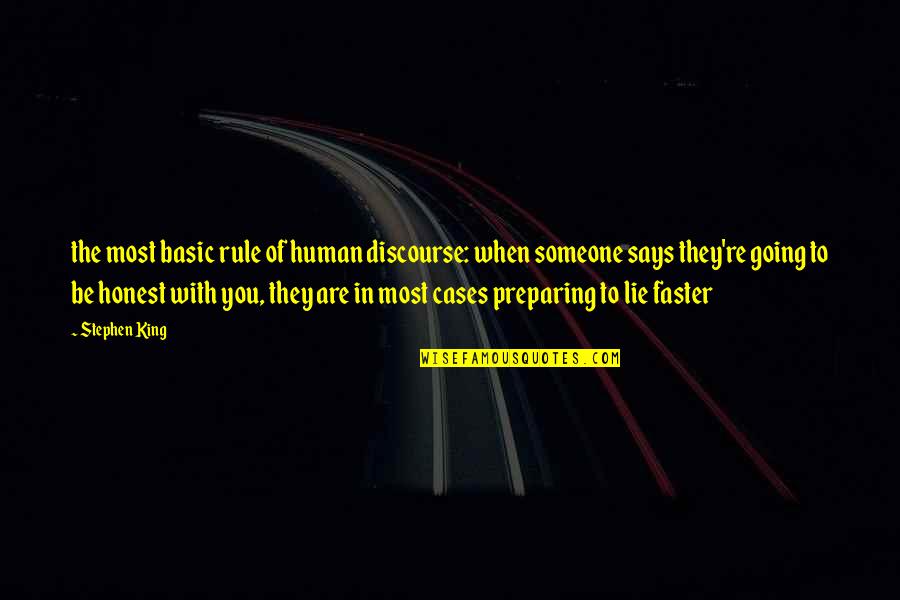 the most basic rule of human discourse: when someone says they're going to be honest with you, they are in most cases preparing to lie faster —
Stephen King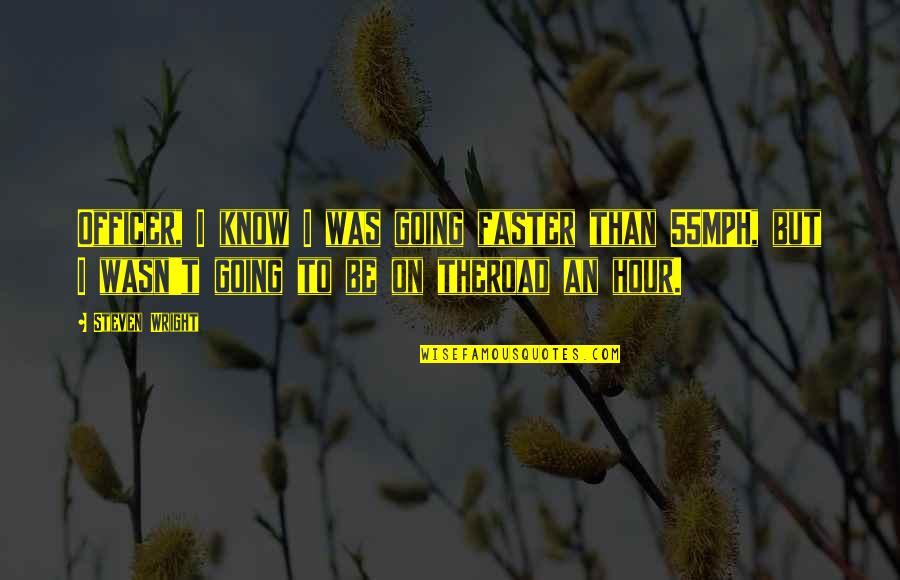 Officer, I know I was
going faster
than 55MPH, but I wasn't going to be on the
road an hour. —
Steven Wright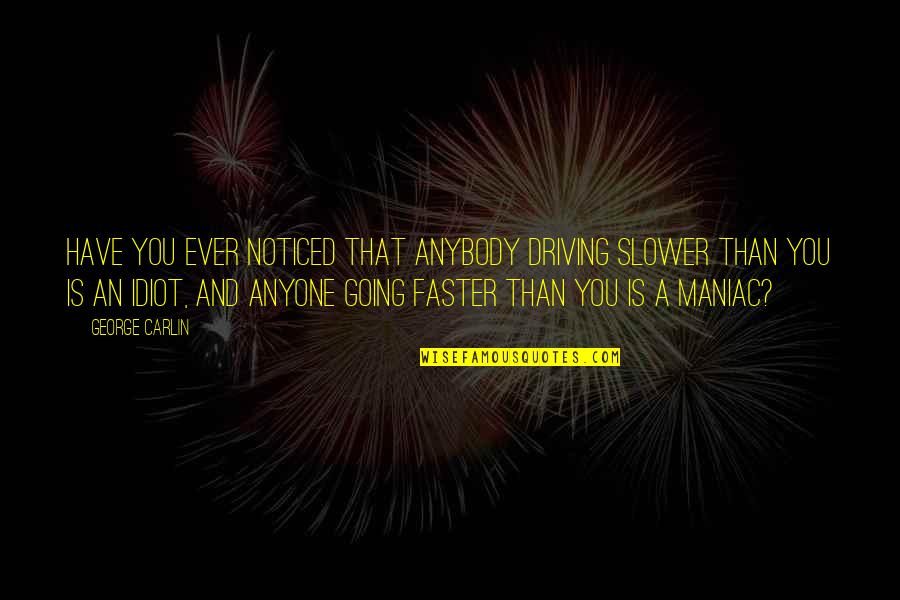 Have you ever noticed that anybody driving slower than you is an idiot, and anyone
going faster
than you is a maniac? —
George Carlin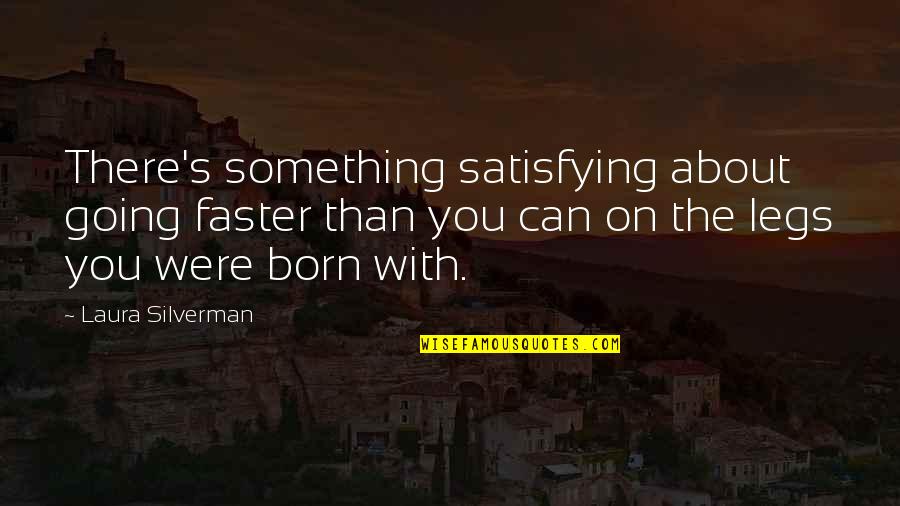 There's something satisfying about
going faster
than you can on the legs you were born with. —
Laura Silverman
I love films where the world seems to be going a bit faster and everything's a bit brighter and more in focus. —
Robbie Coltrane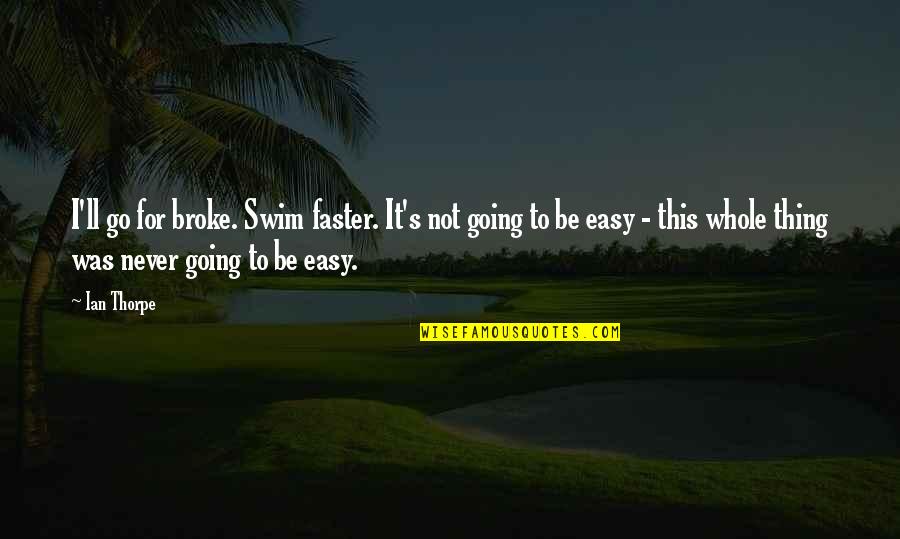 I'll go for broke. Swim faster. It's not going to be easy - this whole thing was never going to be easy. —
Ian Thorpe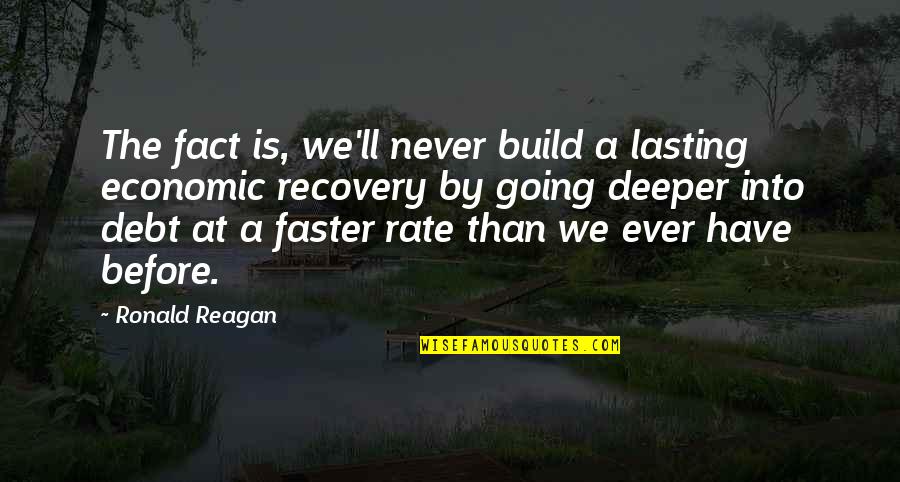 The fact is, we'll never build a lasting economic recovery by going deeper into debt at a faster rate than we ever have before. —
Ronald Reagan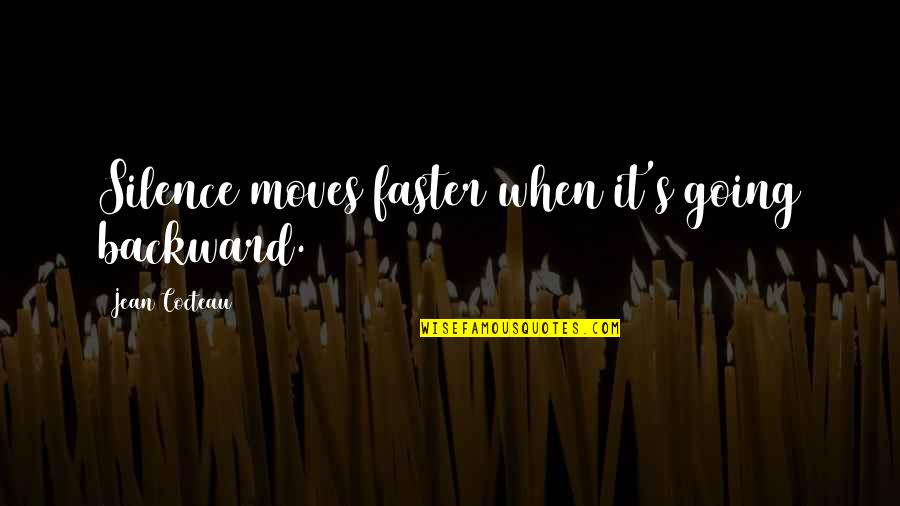 Silence moves faster when it's going backward. —
Jean Cocteau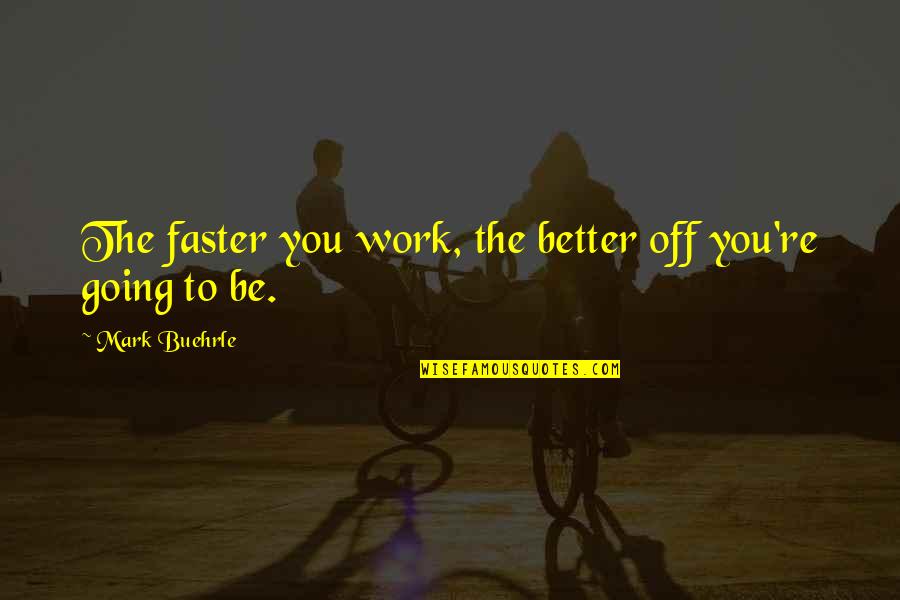 The faster you work, the better off you're going to be. —
Mark Buehrle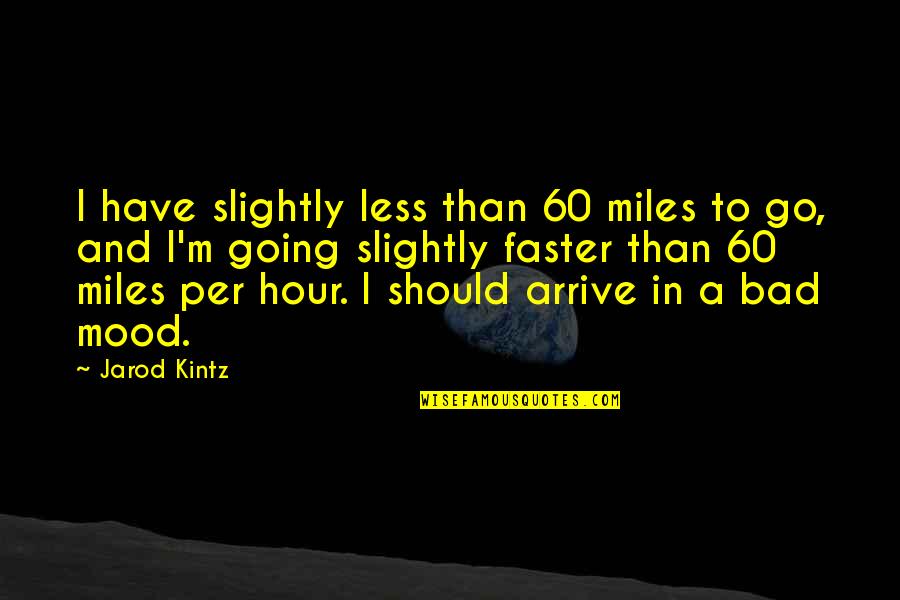 I have slightly less than 60 miles to go, and I'm going slightly faster than 60 miles per hour. I should arrive in a bad mood. —
Jarod Kintz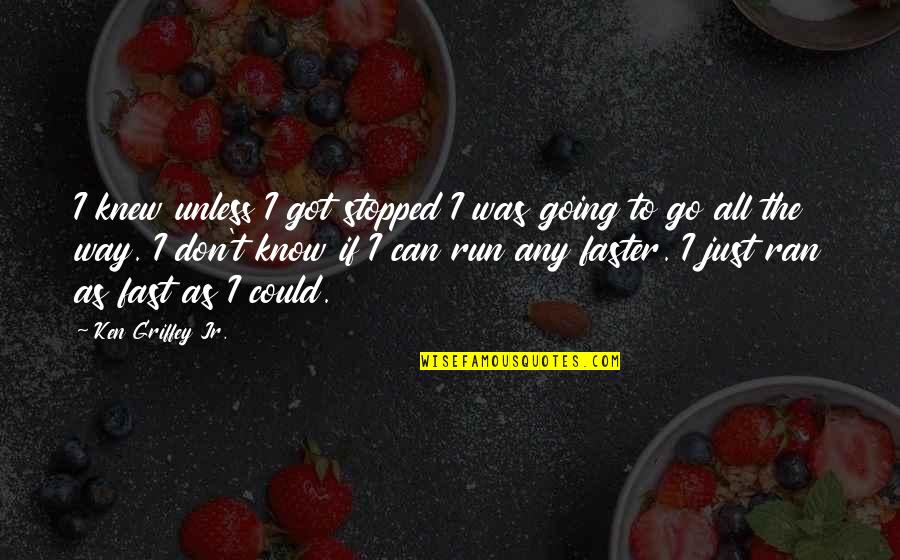 I knew unless I got stopped I was going to go all the way. I don't know if I can run any faster. I just ran as fast as I could. —
Ken Griffey Jr.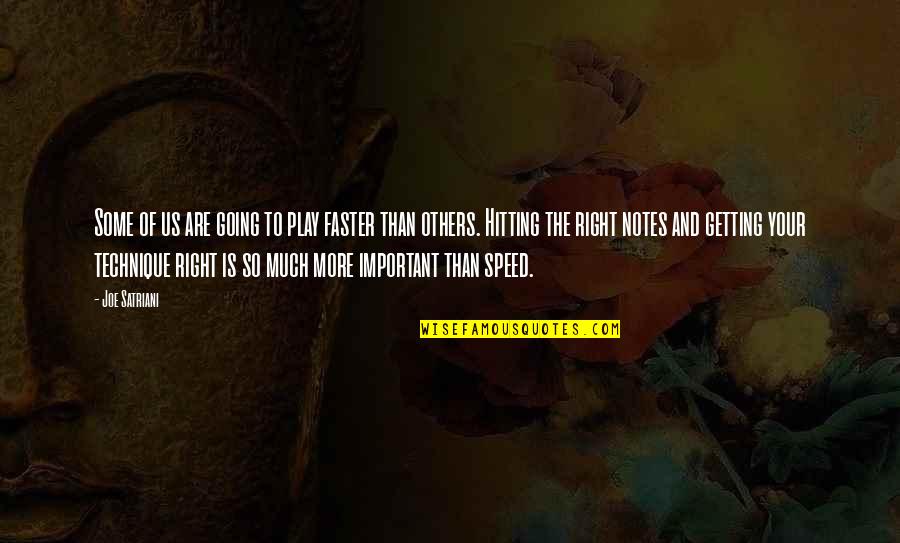 Some of us are going to play faster than others. Hitting the right notes and getting your technique right is so much more important than speed. —
Joe Satriani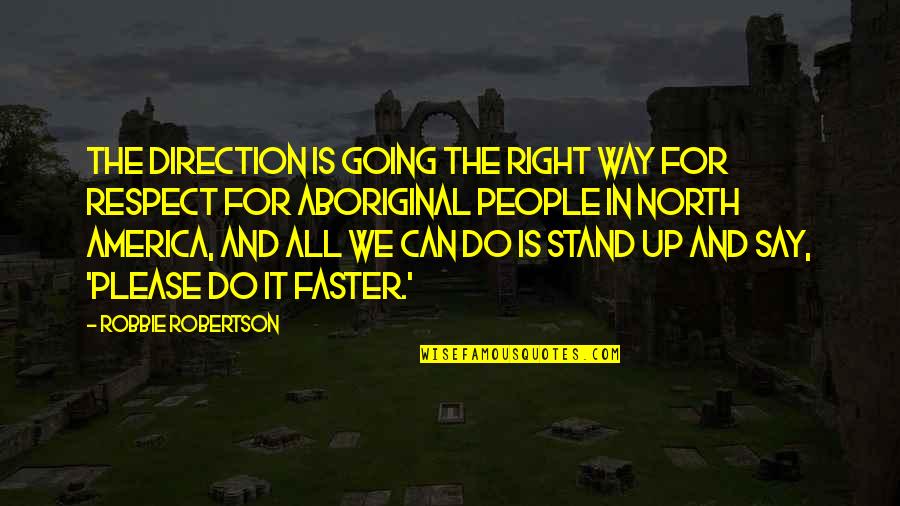 The direction is going the right way for respect for aboriginal people in North America, and all we can do is stand up and say, 'Please do it faster.' —
Robbie Robertson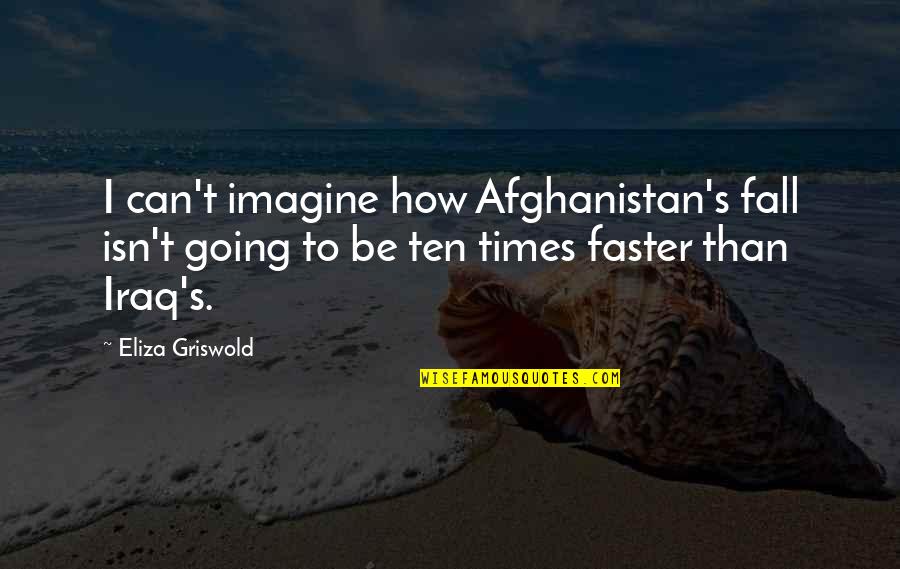 I can't imagine how Afghanistan's fall isn't going to be ten times faster than Iraq's. —
Eliza Griswold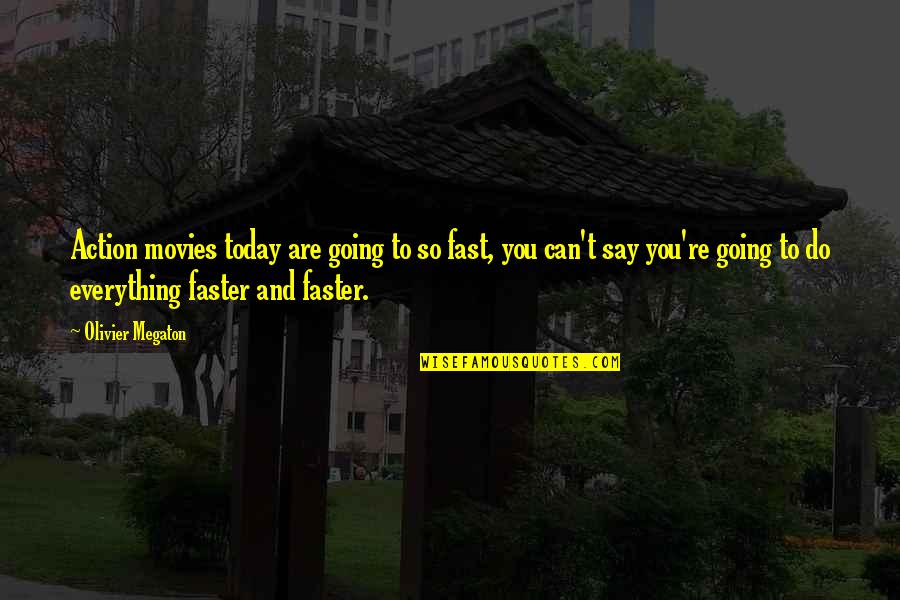 Action movies today are going to so fast, you can't say you're going to do everything faster and faster. —
Olivier Megaton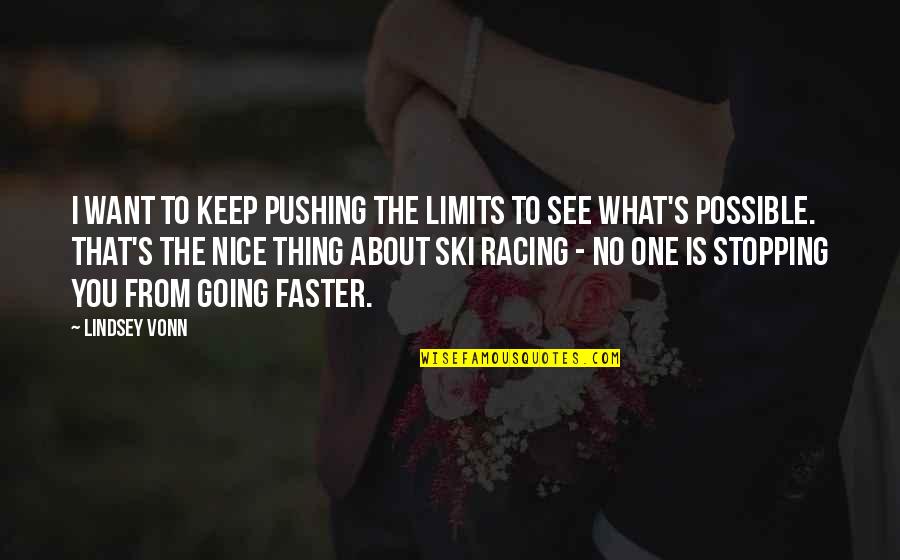 I want to keep pushing the limits to see what's possible. That's the nice thing about ski racing - no one is stopping you from
going faster
. —
Lindsey Vonn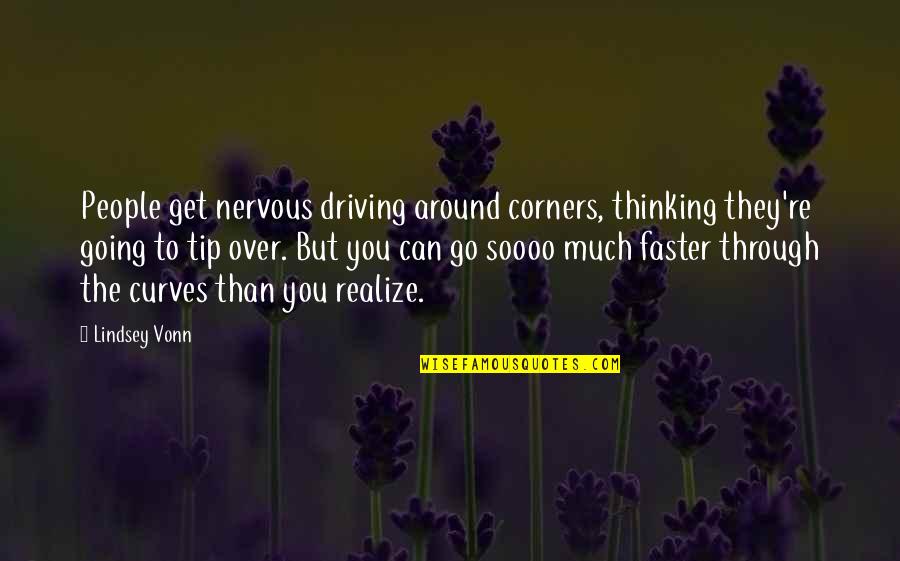 People get nervous driving around corners, thinking they're going to tip over. But you can go soooo much faster through the curves than you realize. —
Lindsey Vonn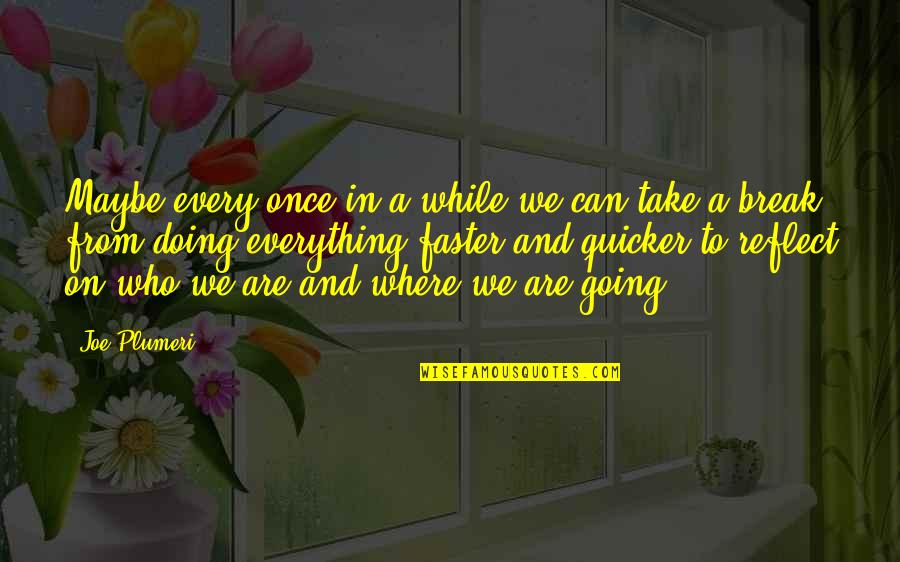 Maybe every once in a while we can take a break from doing everything faster and quicker to reflect on who we are and where we are going. —
Joe Plumeri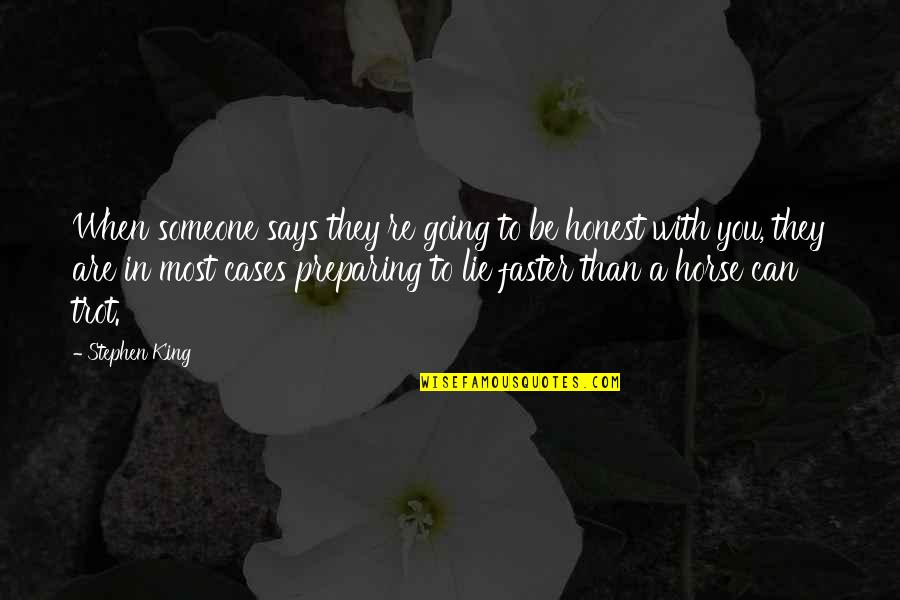 When someone says they're going to be honest with you, they are in most cases preparing to lie faster than a horse can trot. —
Stephen King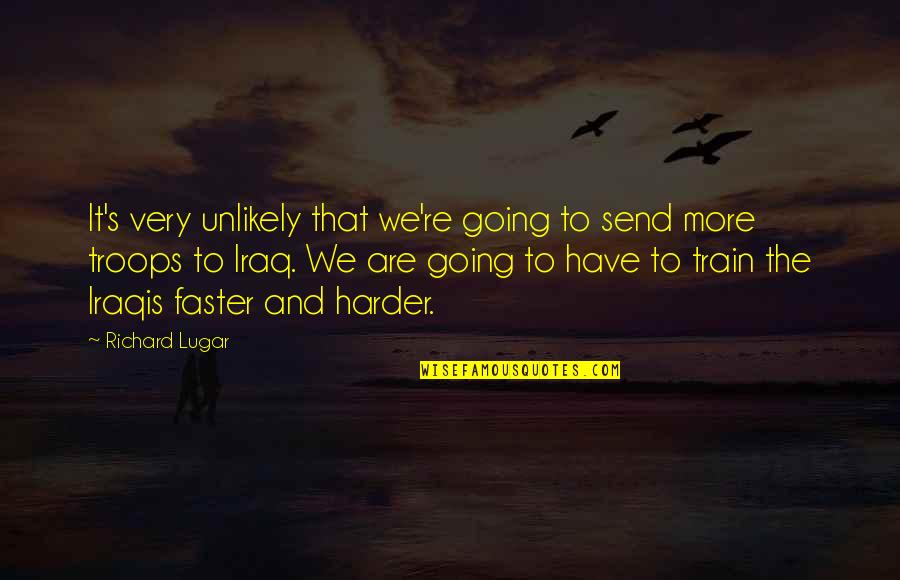 It's very unlikely that we're going to send more troops to Iraq. We are going to have to train the Iraqis faster and harder. —
Richard Lugar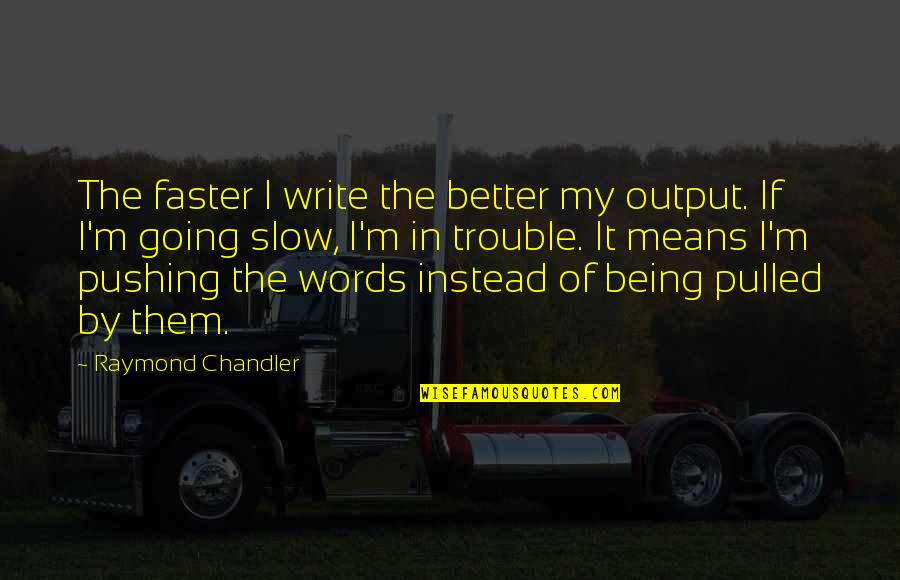 The faster I write the better my output. If I'm going slow, I'm in trouble. It means I'm pushing the words instead of being pulled by them. —
Raymond Chandler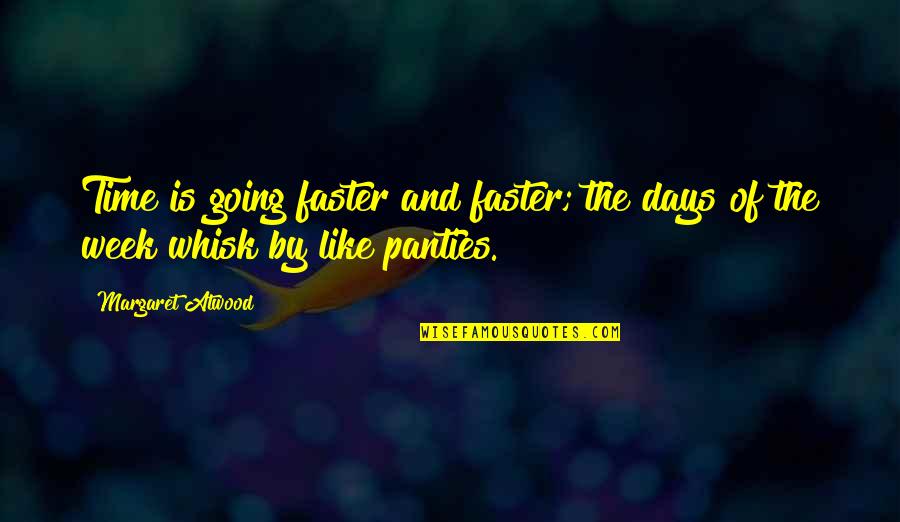 Time is
going faster
and faster; the days of the week whisk by like panties. —
Margaret Atwood