Your Bad Past Quotes
Collection of top 42 famous quotes about Your Bad Past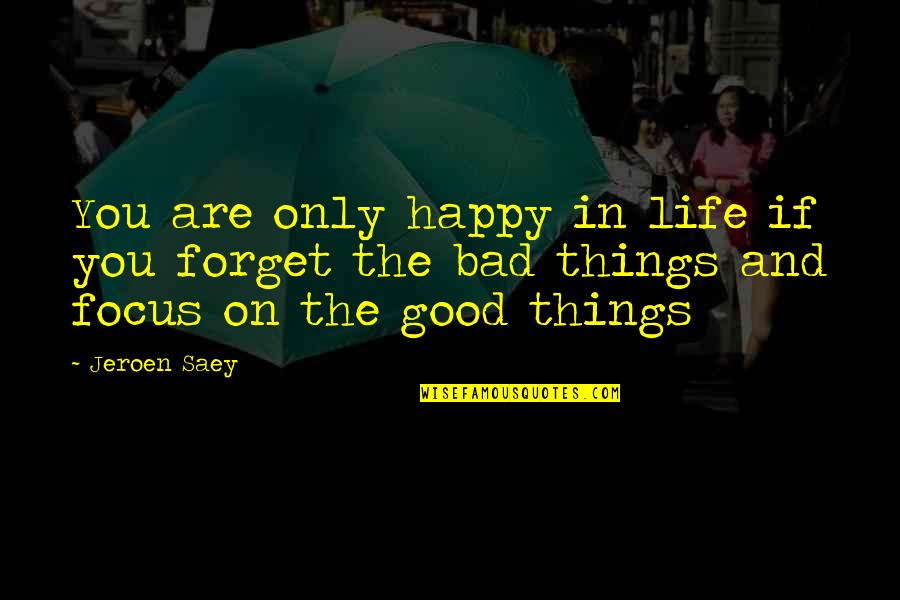 You are only happy in life if you forget the bad things and focus on the good things
—
Jeroen Saey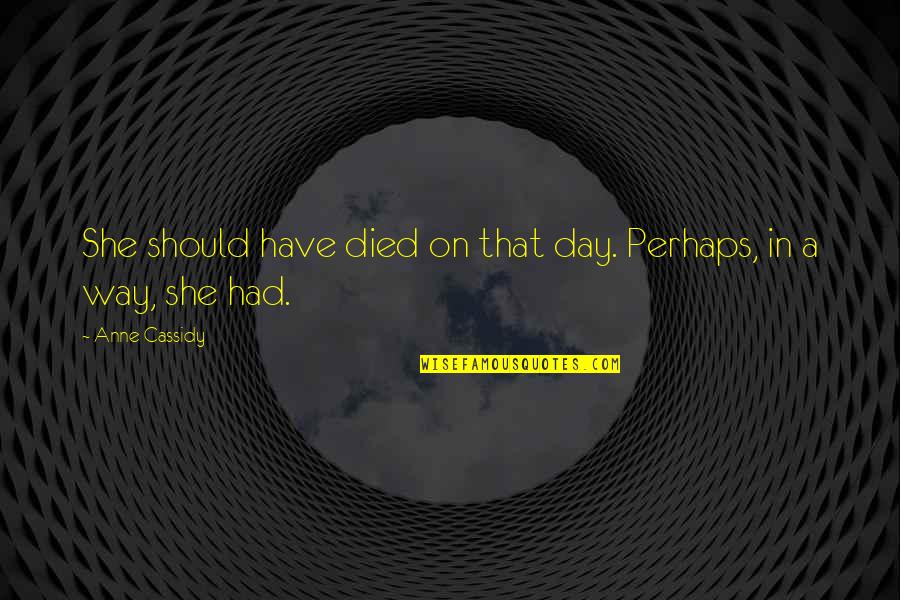 She should have died on that day. Perhaps, in a way, she had.
—
Anne Cassidy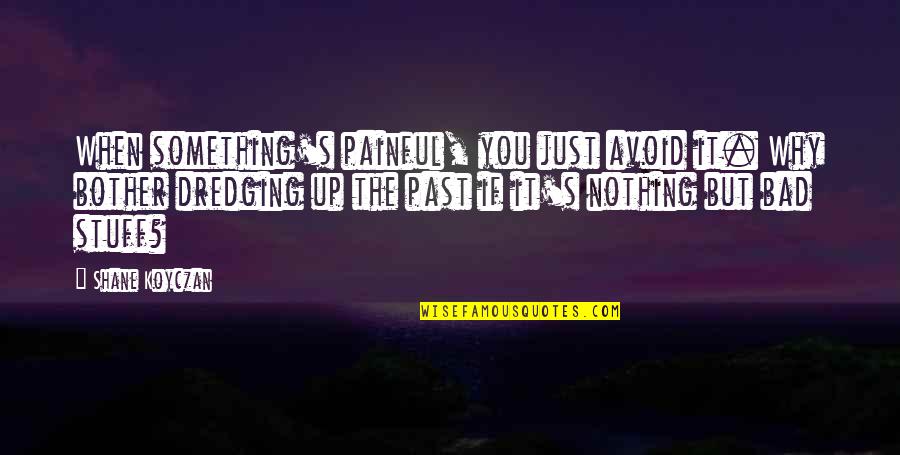 When something's painful, you just avoid it. Why bother dredging up the past if it's nothing but bad stuff?
—
Shane Koyczan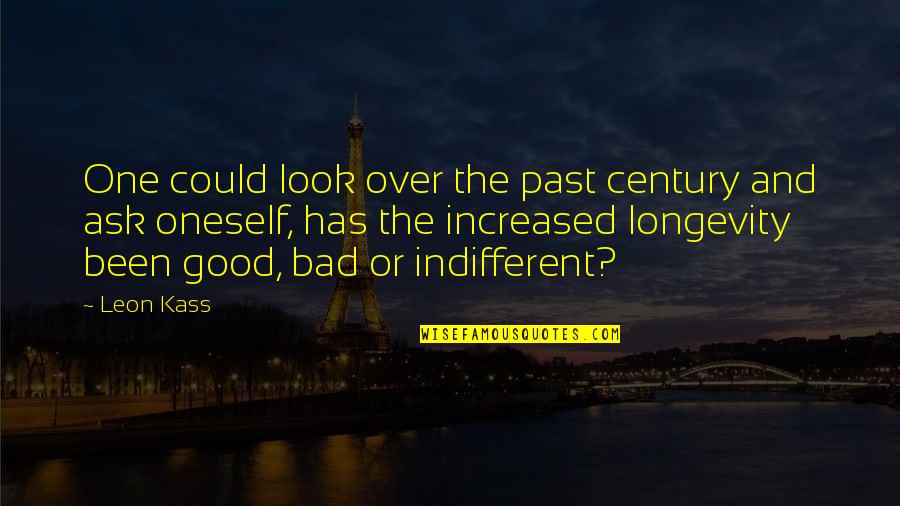 One could look over the past century and ask oneself, has the increased longevity been good, bad or indifferent?
—
Leon Kass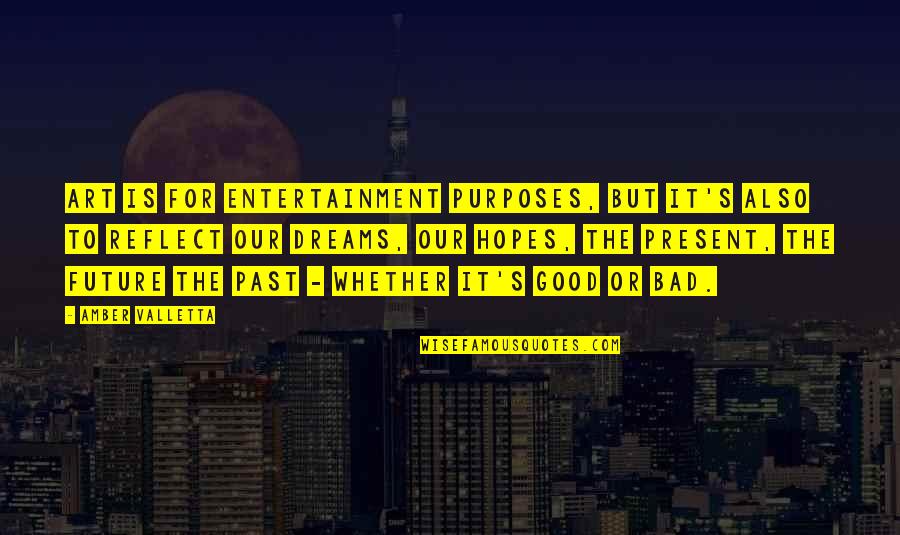 Art is for entertainment purposes, but it's also to reflect our dreams, our hopes, the present, the future the past - whether it's good or bad.
—
Amber Valletta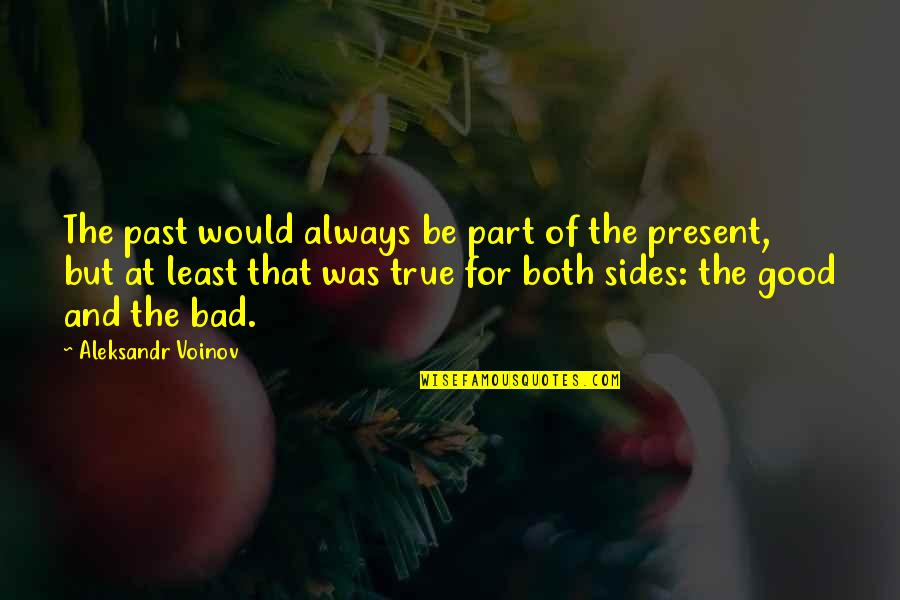 The past would always be part of the present, but at least that was true for both sides: the good and the bad.
—
Aleksandr Voinov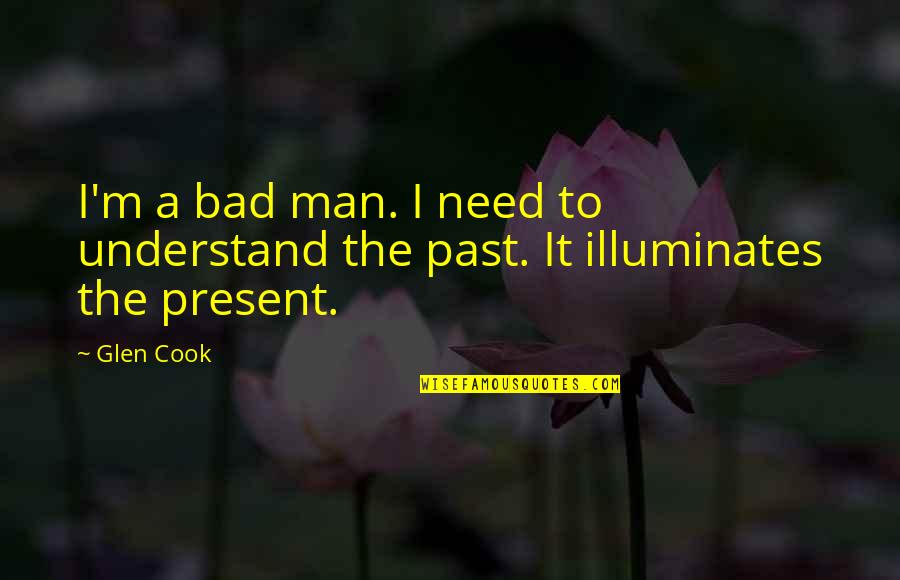 I'm a bad man. I need to understand the past. It illuminates the present.
—
Glen Cook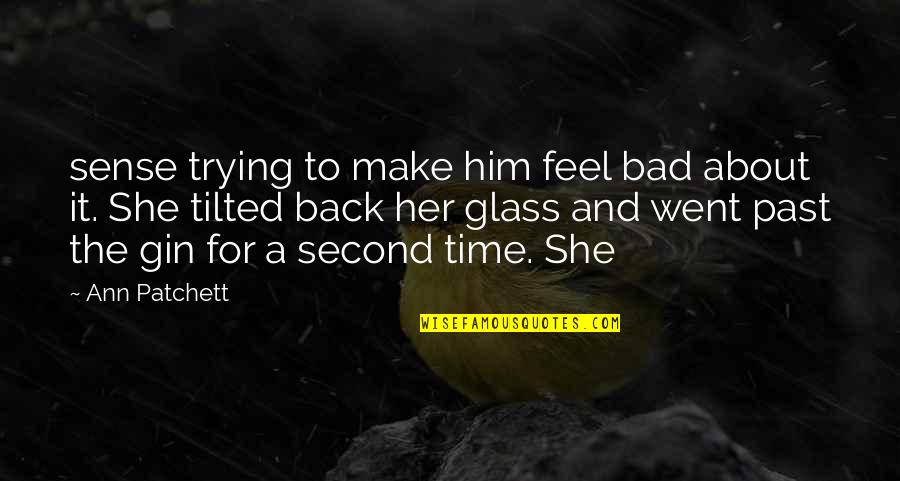 sense trying to make him feel bad about it. She tilted back her glass and went past the gin for a second time. She
—
Ann Patchett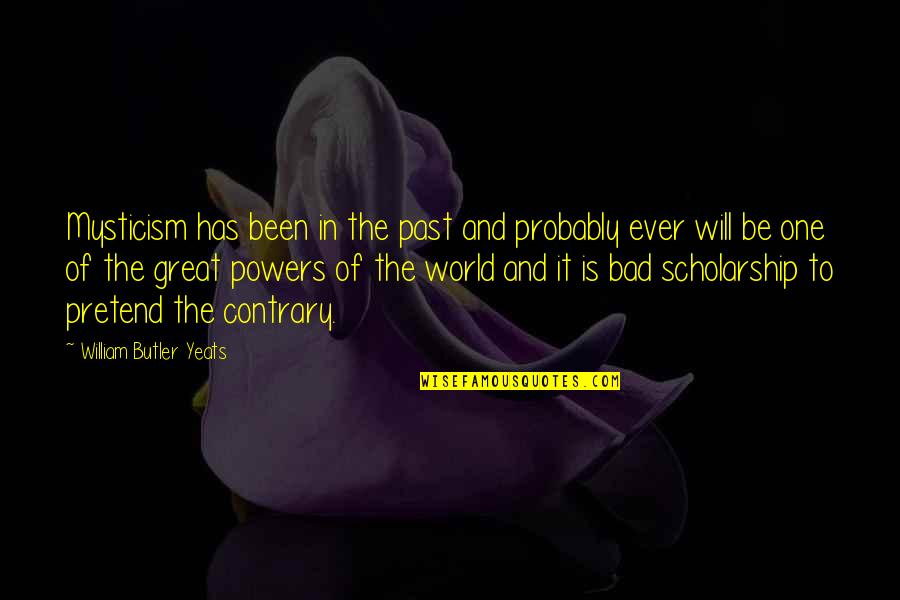 Mysticism has been in the past and probably ever will be one of the great powers of the world and it is bad scholarship to pretend the contrary.
—
William Butler Yeats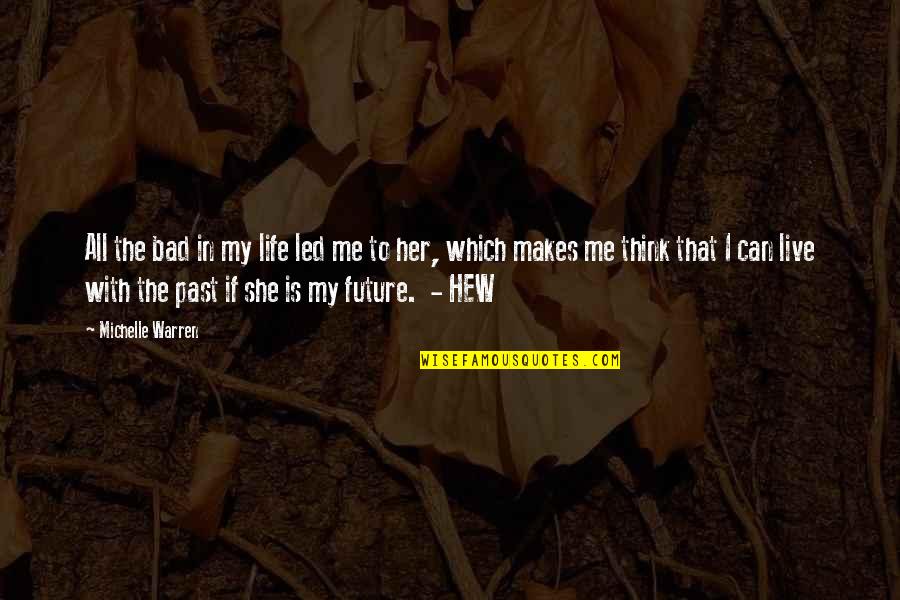 All the bad in my life led me to her, which makes me think that I can live with the past if she is my future. - HEW —
Michelle Warren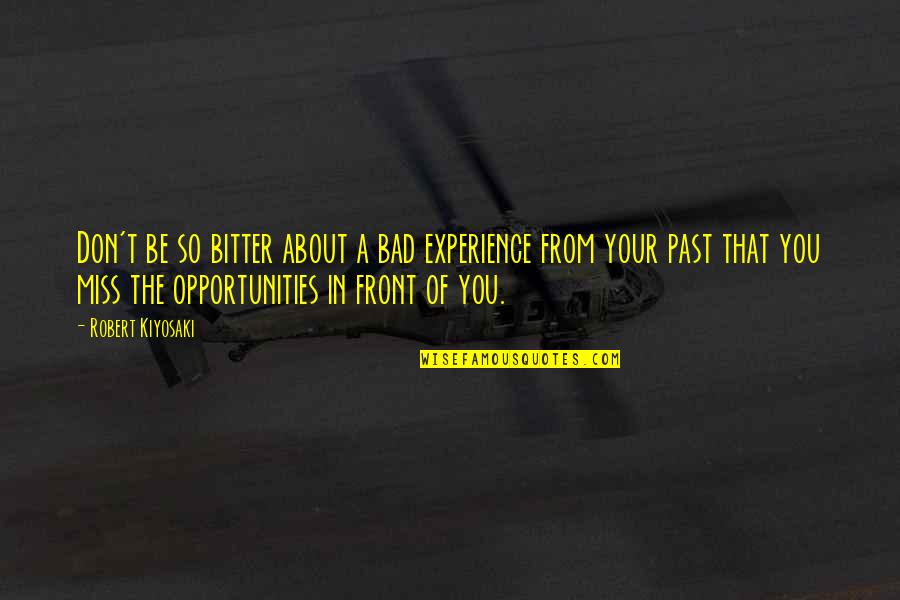 Don't be so bitter about a bad experience from your past that you miss the opportunities in front of you. —
Robert Kiyosaki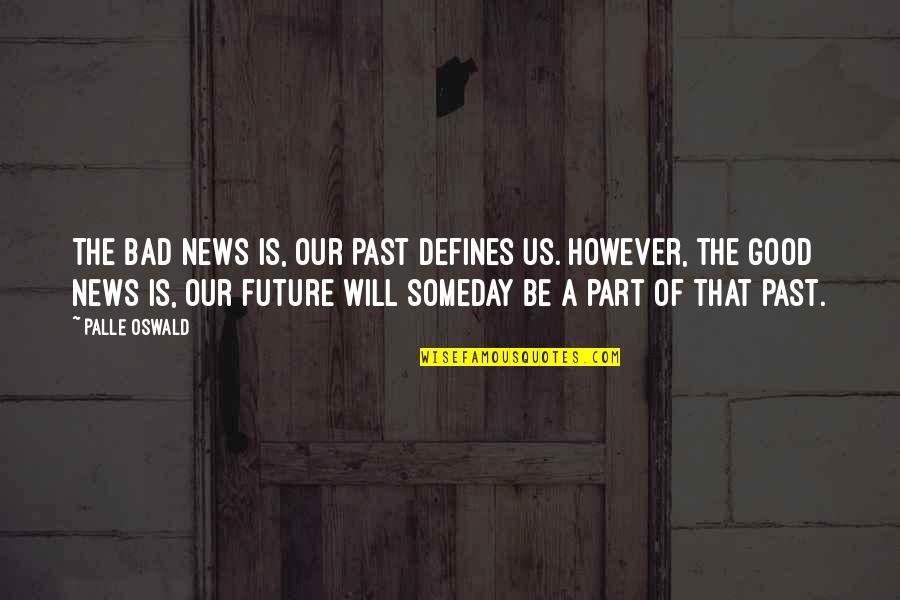 The bad news is, our past defines us. However, the good news is, our future will someday be a part of that past. —
Palle Oswald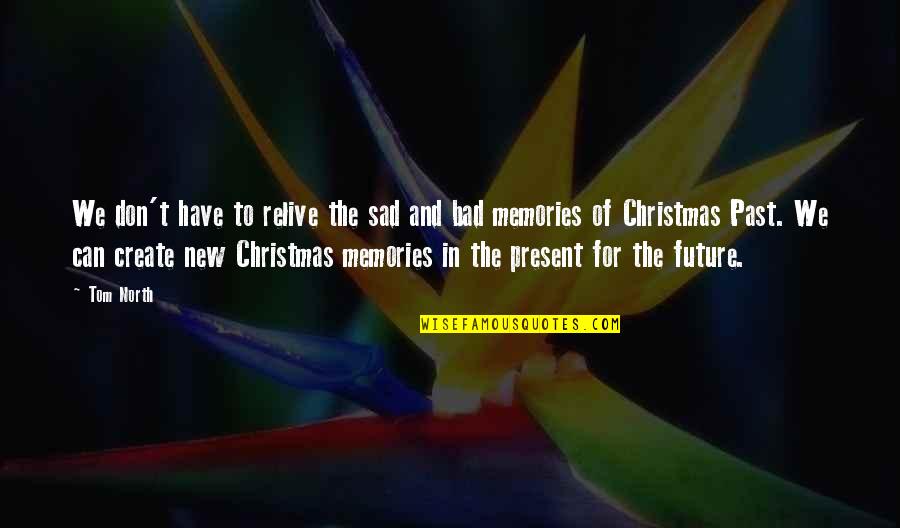 We don't have to relive the sad and bad memories of Christmas Past. We can create new Christmas memories in the present for the future. —
Tom North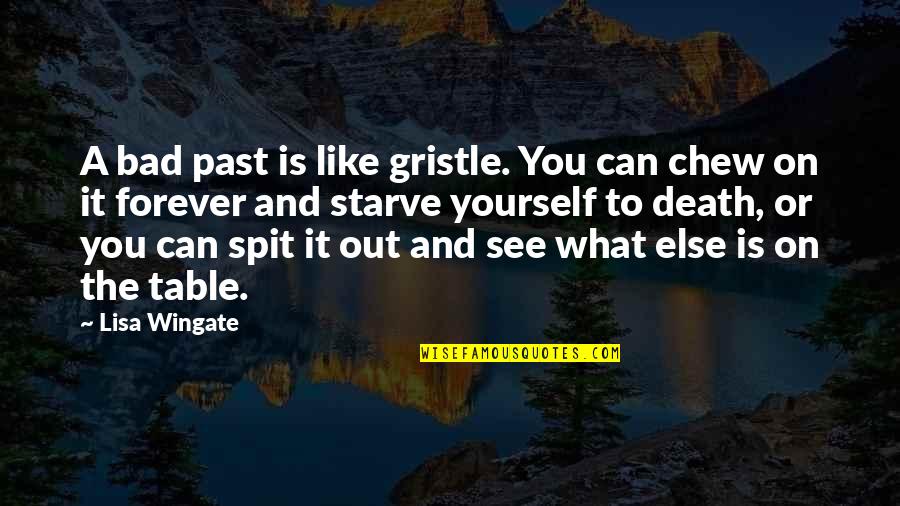 A bad past is like gristle. You can chew on it forever and starve yourself to death, or you can spit it out and see what else is on the table. —
Lisa Wingate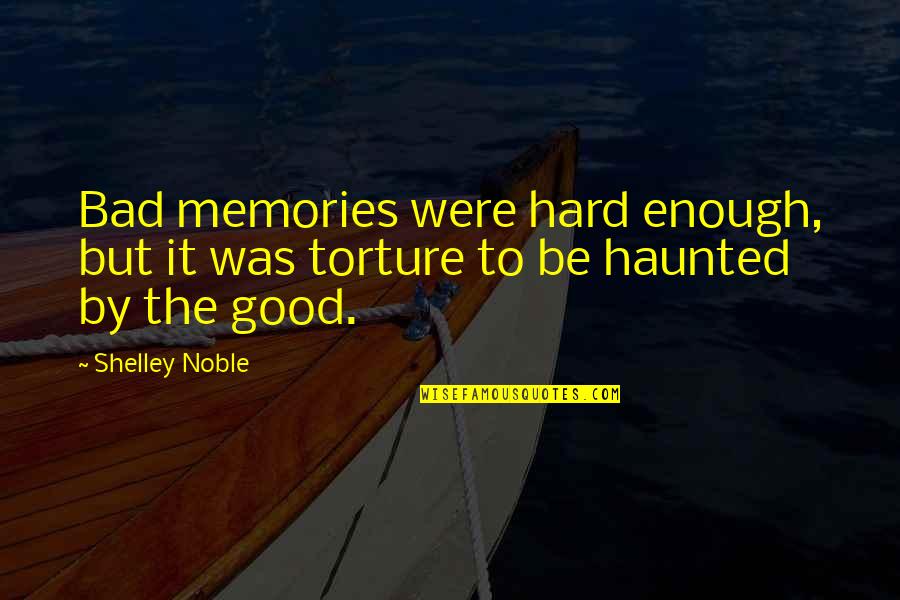 Bad memories were hard enough, but it was torture to be haunted by the good. —
Shelley Noble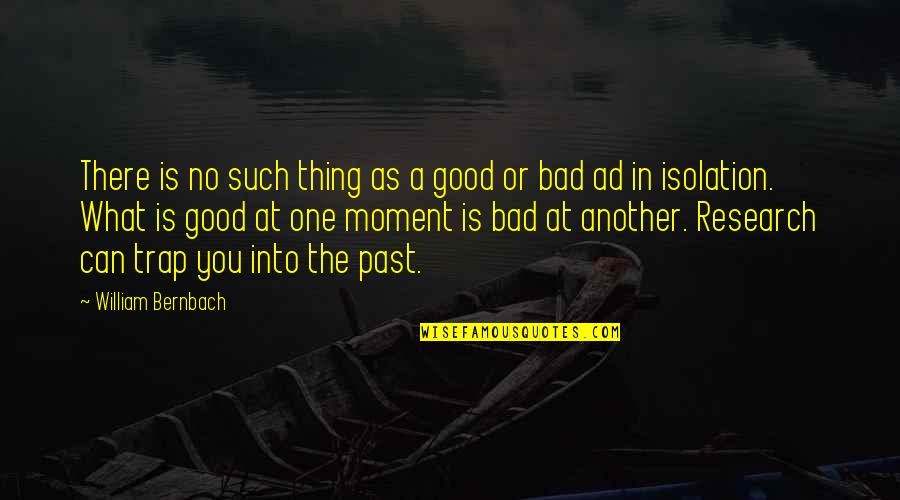 There is no such thing as a good or bad ad in isolation. What is good at one moment is bad at another. Research can trap you into the past. —
William Bernbach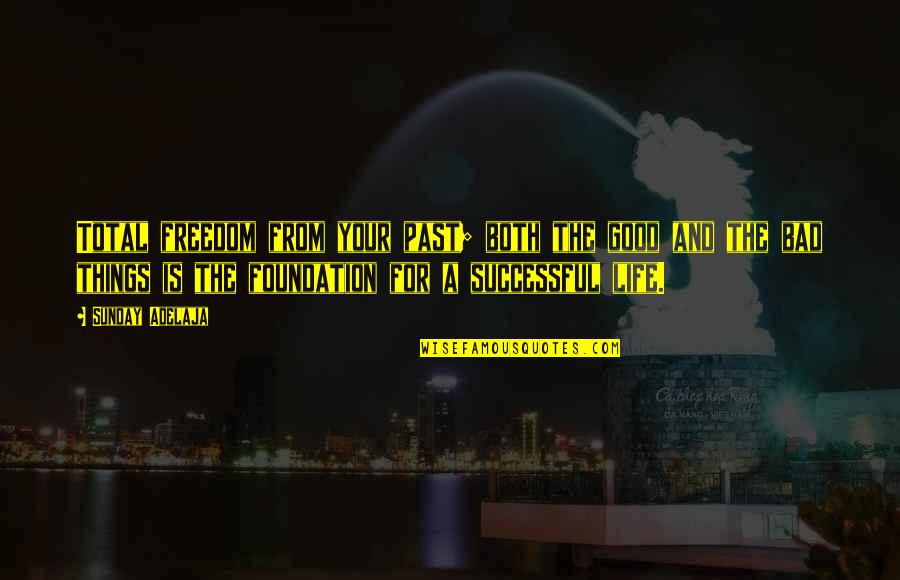 Total freedom from your past; both the good and the bad things is the foundation for a successful life. —
Sunday Adelaja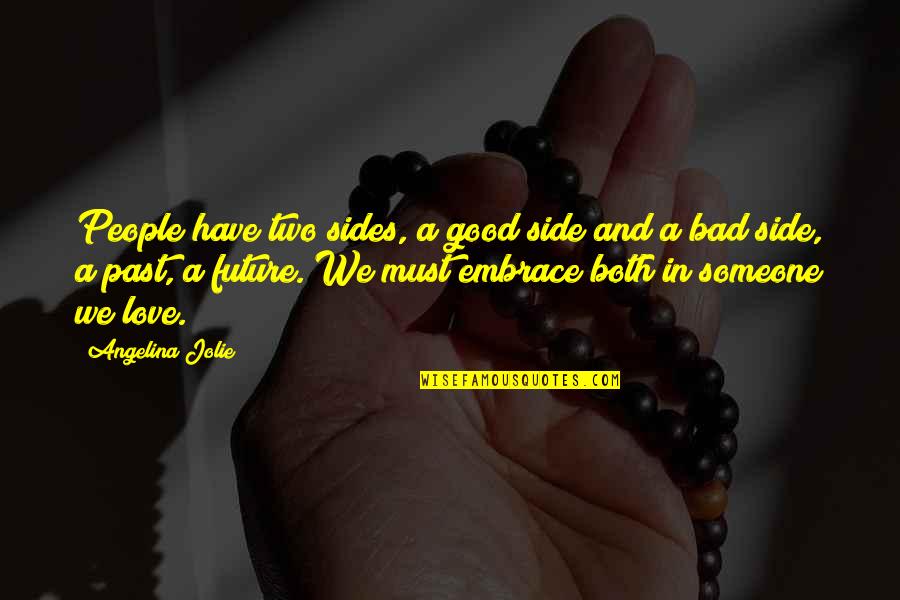 People have two sides, a good side and a bad side, a past, a future. We must embrace both in someone we love. —
Angelina Jolie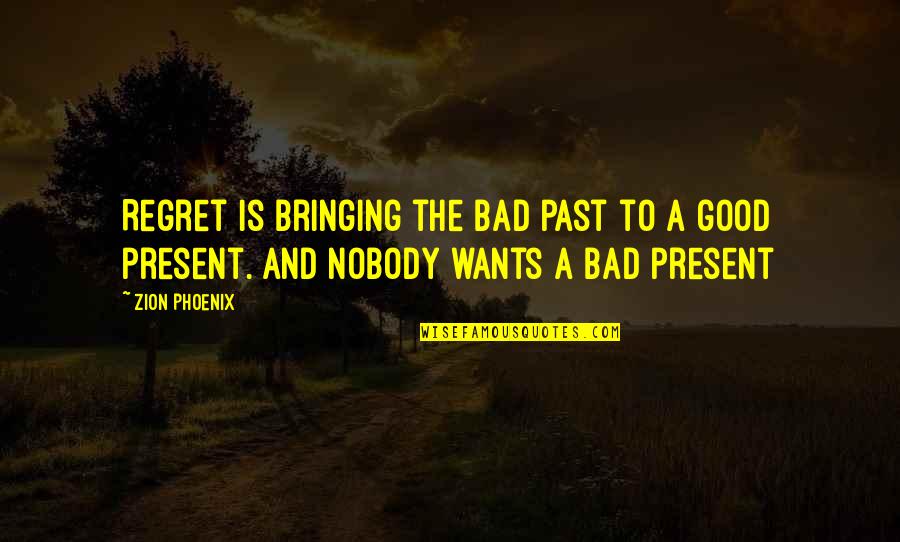 Regret is bringing the bad past to a good present. And nobody wants a bad present —
Zion Phoenix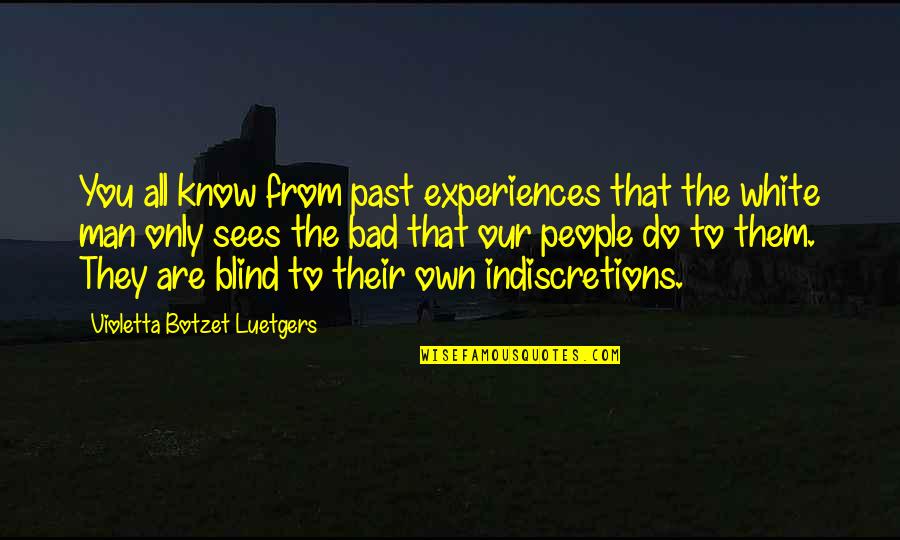 You all know from past experiences that the white man only sees the bad that our people do to them. They are blind to their own indiscretions. —
Violetta Botzet Luetgers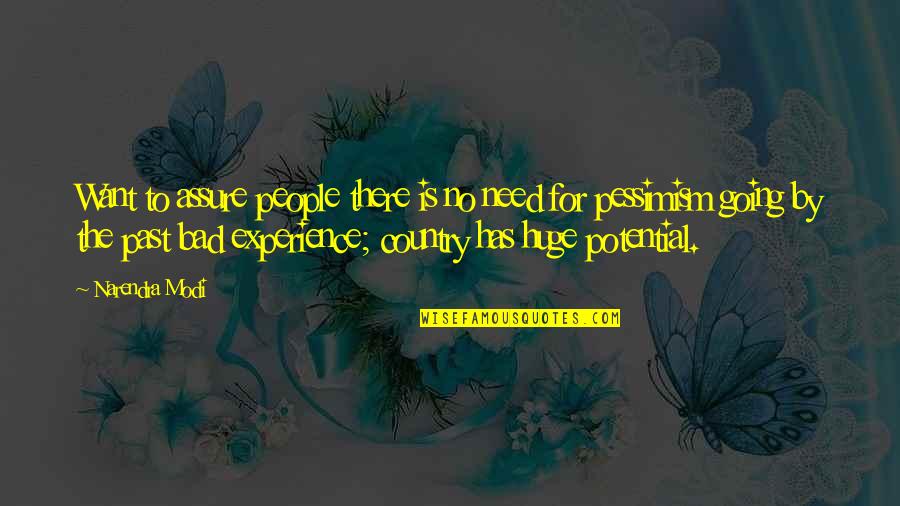 Want to assure people there is no need for pessimism going by the past bad experience; country has huge potential. —
Narendra Modi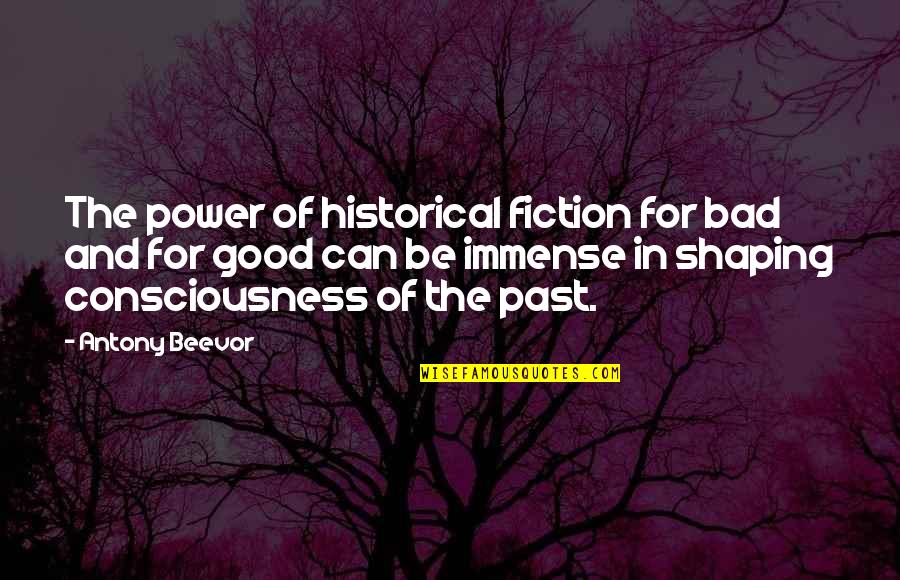 The power of historical fiction for bad and for good can be immense in shaping consciousness of the past. —
Antony Beevor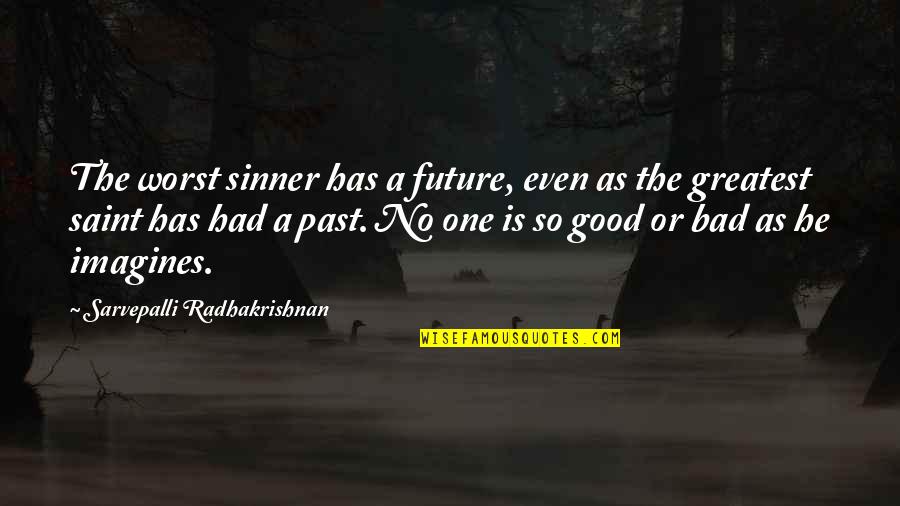 The worst sinner has a future, even as the greatest saint has had a past. No one is so good or bad as he imagines. —
Sarvepalli Radhakrishnan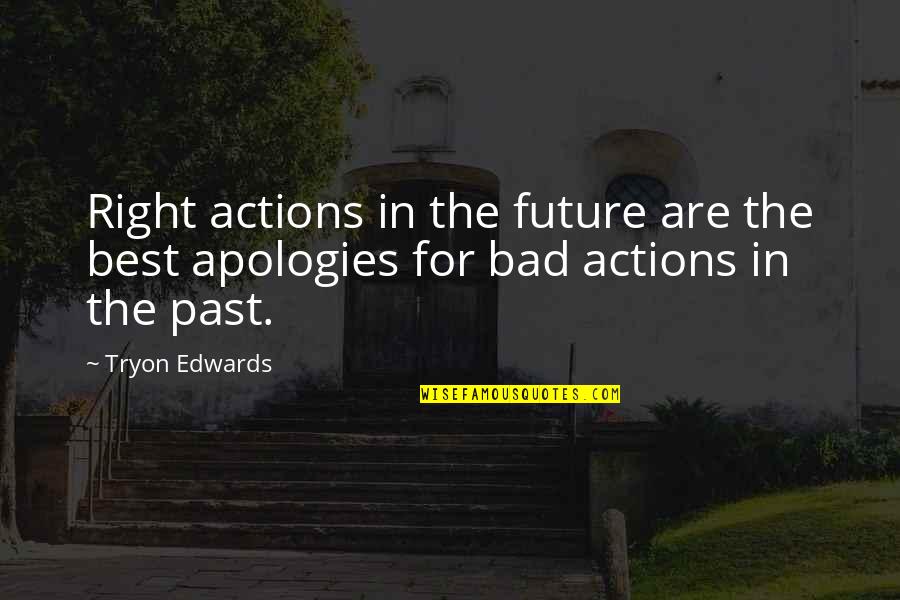 Right actions in the future are the best apologies for bad actions in the past. —
Tryon Edwards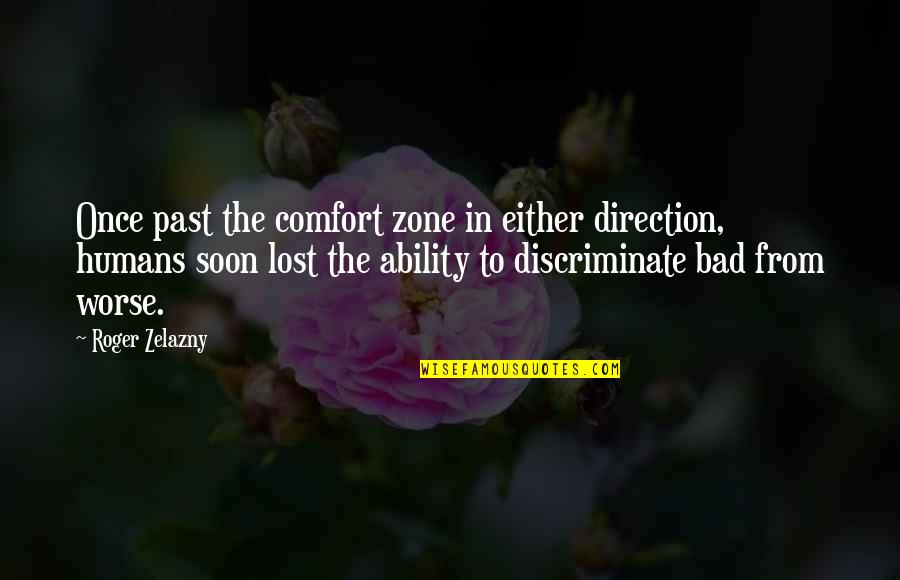 Once past the comfort zone in either direction, humans soon lost the ability to discriminate bad from worse. —
Roger Zelazny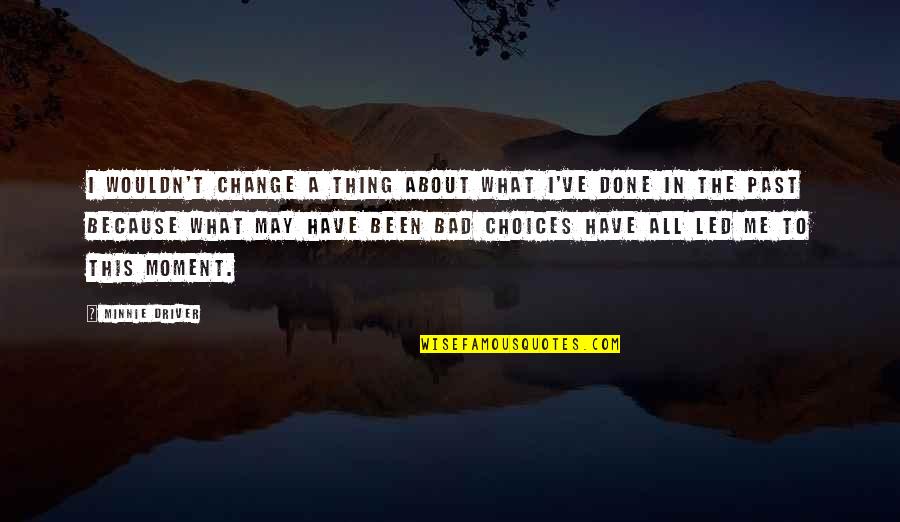 I wouldn't change a thing about what I've done in the past because what may have been bad choices have all led me to this moment. —
Minnie Driver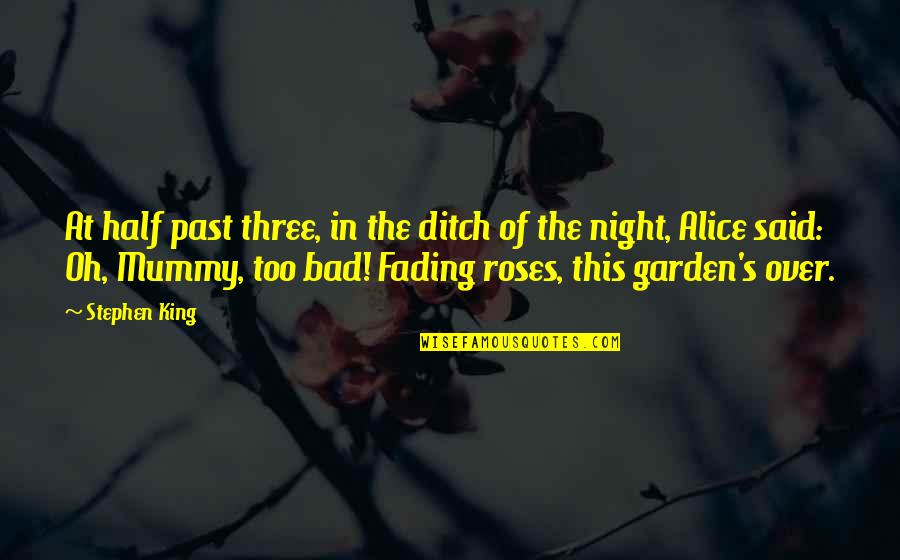 At half past three, in the ditch of the night, Alice said: Oh, Mummy, too bad! Fading roses, this garden's over. —
Stephen King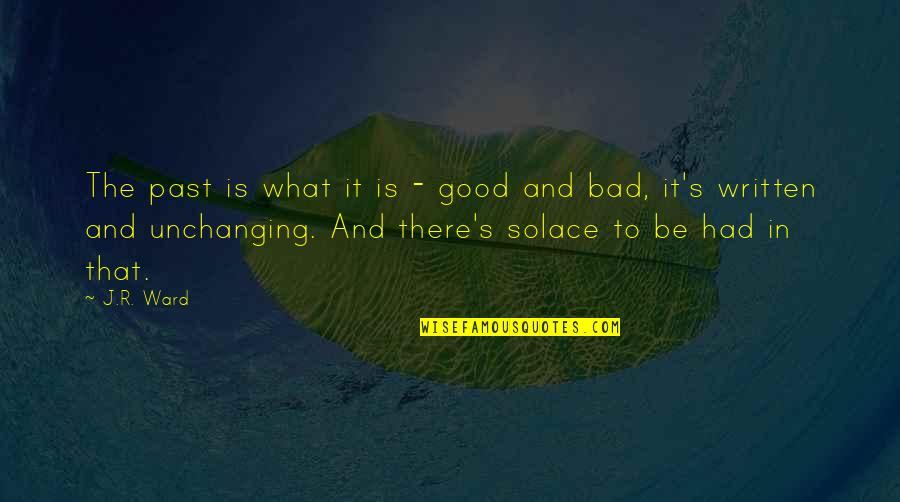 The past is what it is - good and bad, it's written and unchanging. And there's solace to be had in that. —
J.R. Ward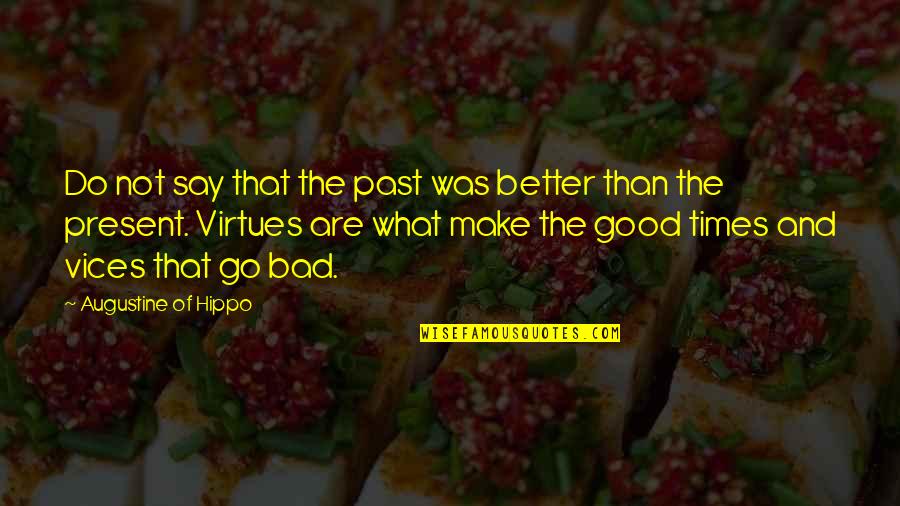 Do not say that the past was better than the present. Virtues are what make the good times and vices that go bad. —
Augustine Of Hippo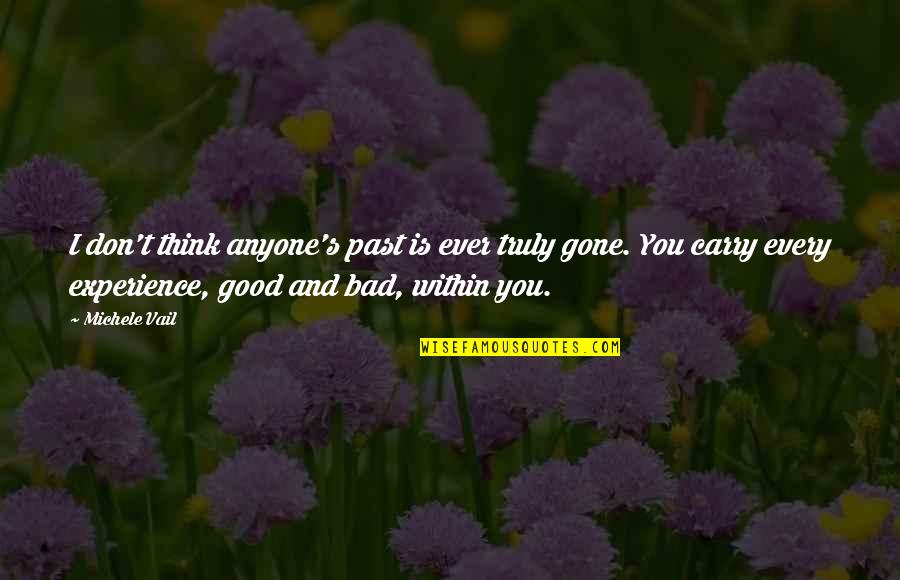 I don't think anyone's past is ever truly gone. You carry every experience, good and bad, within you. —
Michele Vail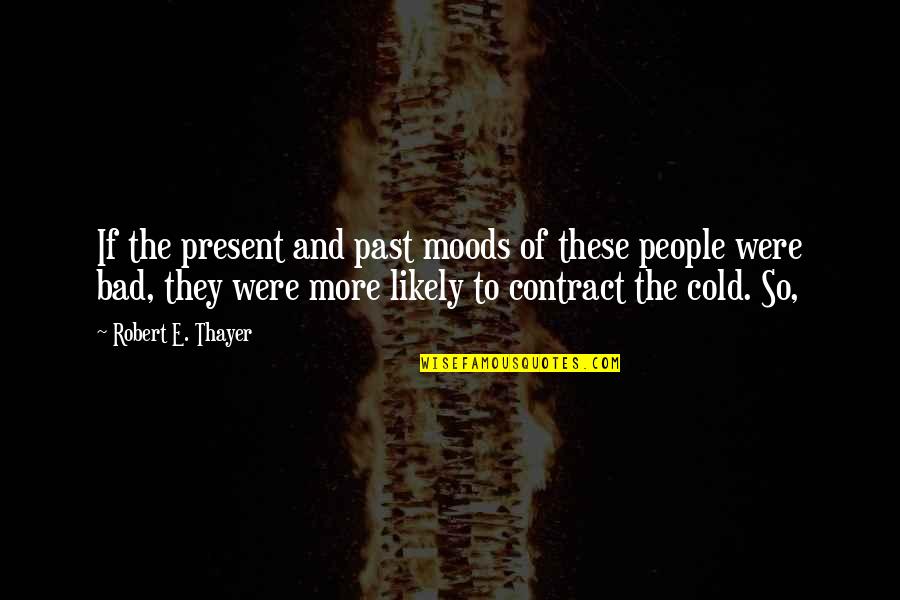 If the present and past moods of these people were bad, they were more likely to contract the cold. So, —
Robert E. Thayer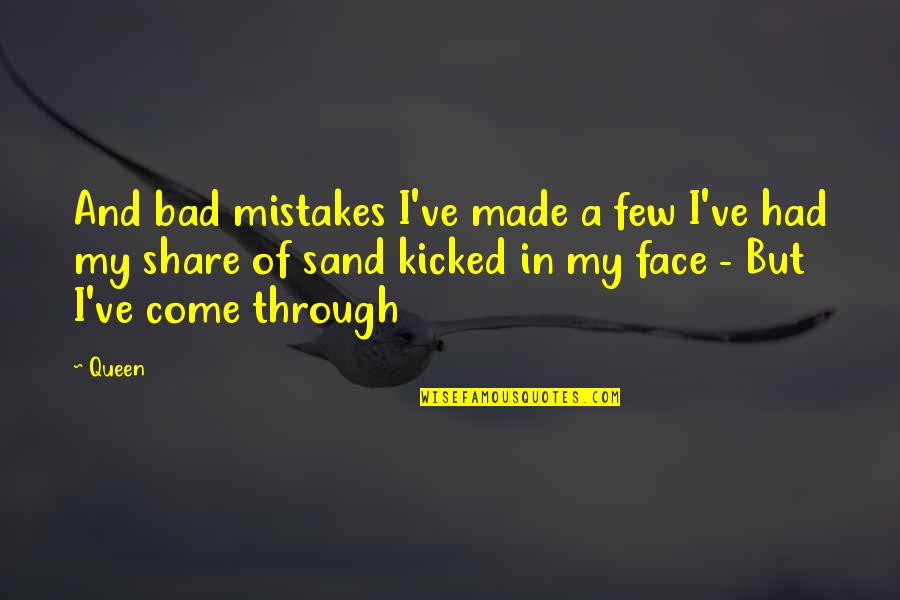 And bad mistakes I've made a few I've had my share of sand kicked in my face - But I've come through —
Queen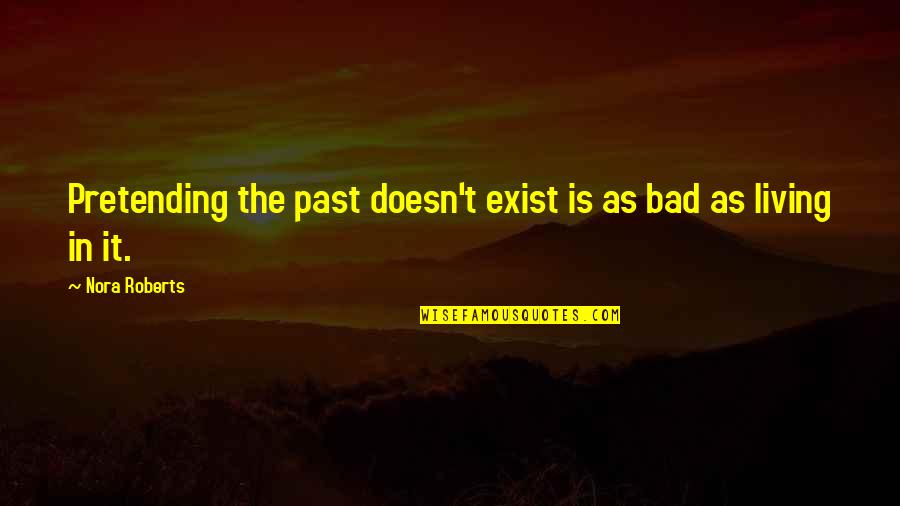 Pretending the past doesn't exist is as bad as living in it. —
Nora Roberts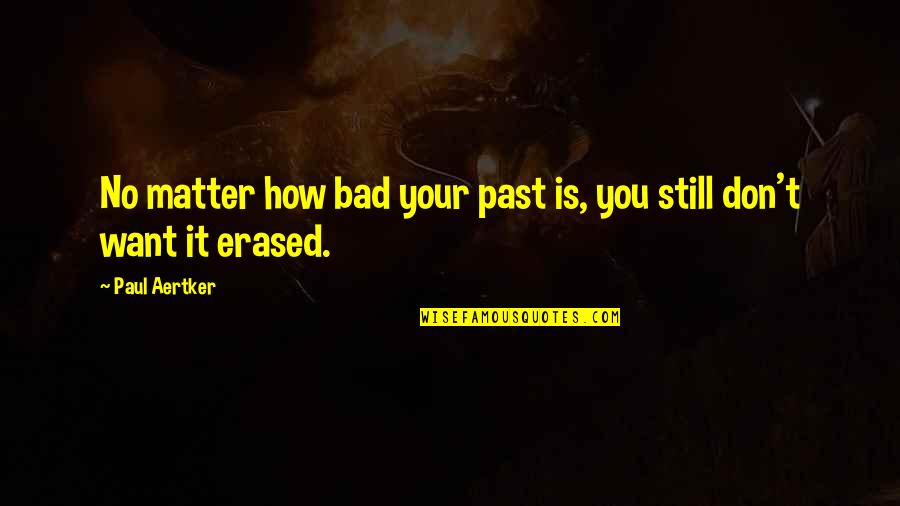 No matter how bad your past is, you still don't want it erased. —
Paul Aertker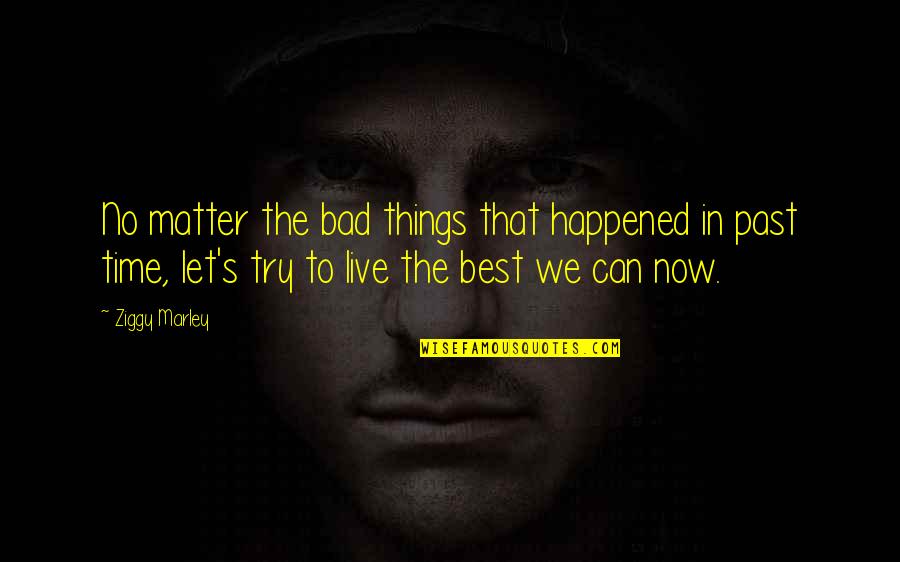 No matter the bad things that happened in past time, let's try to live the best we can now. —
Ziggy Marley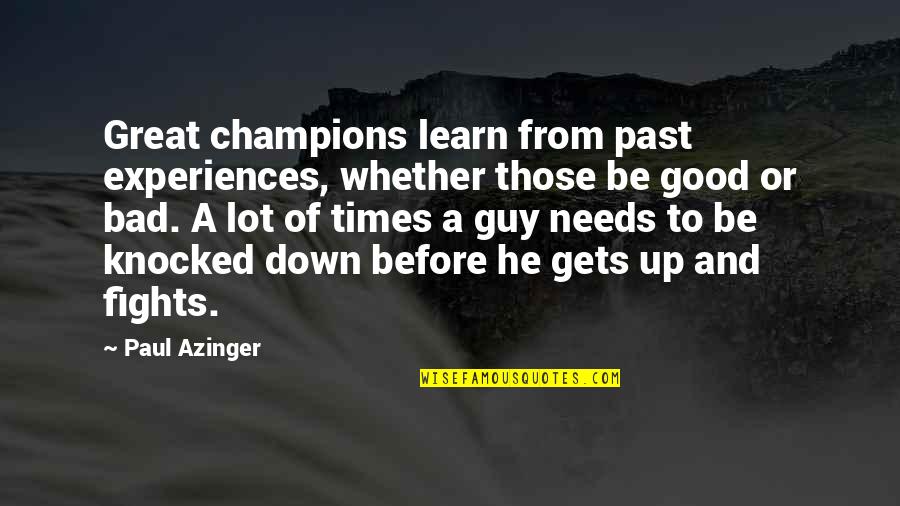 Great champions learn from past experiences, whether those be good or bad. A lot of times a guy needs to be knocked down before he gets up and fights. —
Paul Azinger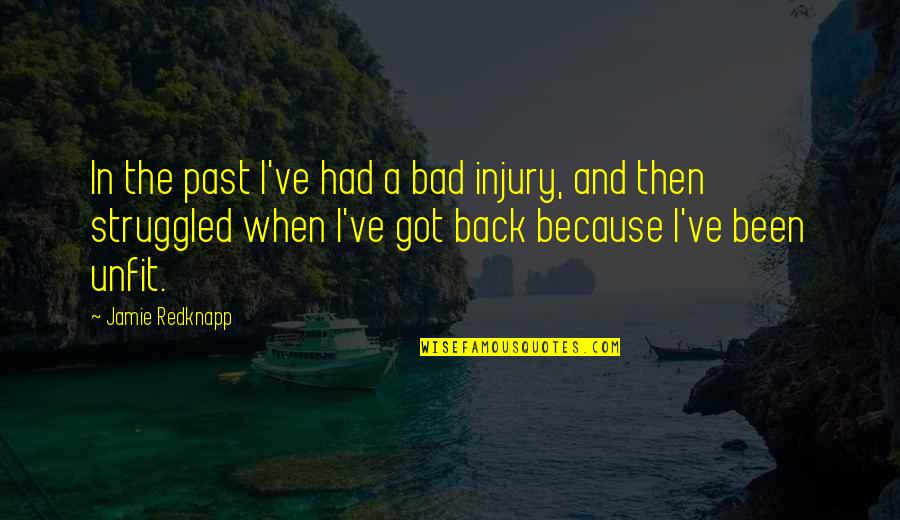 In the past I've had a bad injury, and then struggled when I've got back because I've been unfit. —
Jamie Redknapp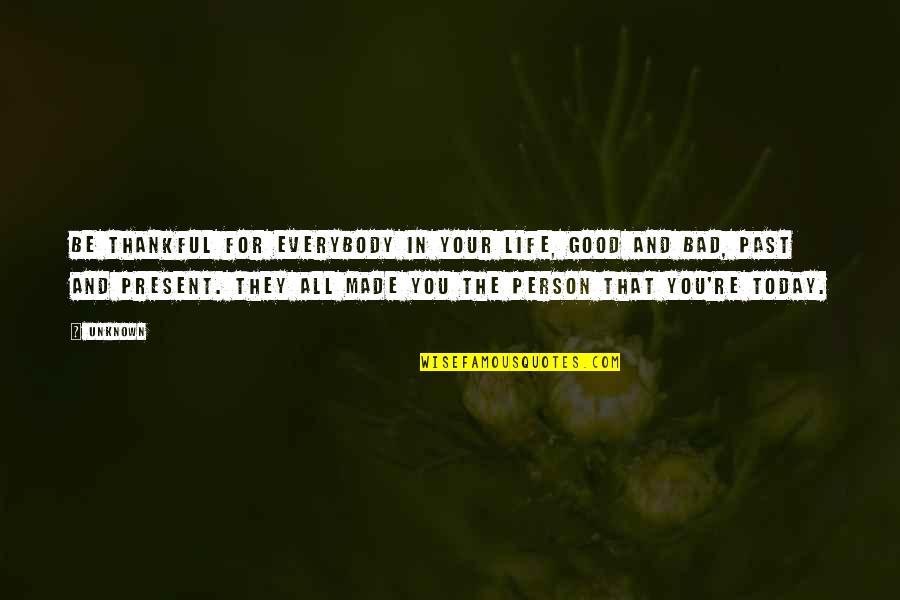 Be thankful for everybody in your life, good and bad, past and present. They all made you the person that you're today. —
Unknown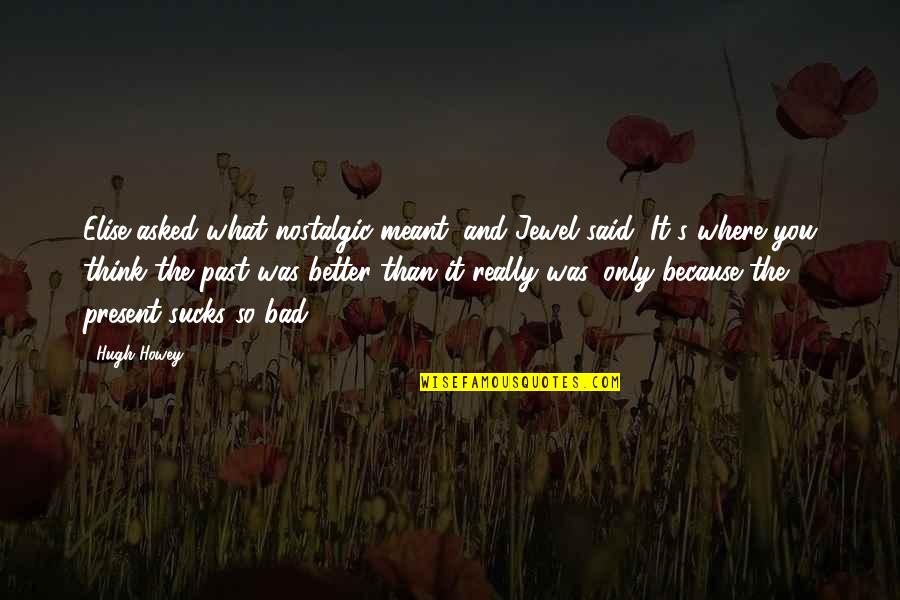 Elise asked what nostalgic meant, and Jewel said, It's where you think the past was better than it really was, only because the present sucks so bad. —
Hugh Howey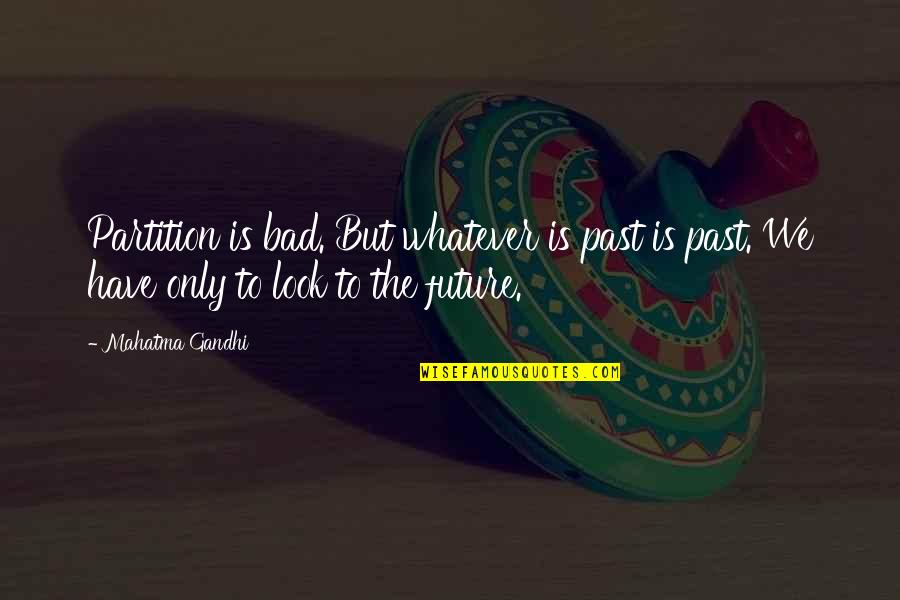 Partition is bad. But whatever is past is past. We have only to look to the future. —
Mahatma Gandhi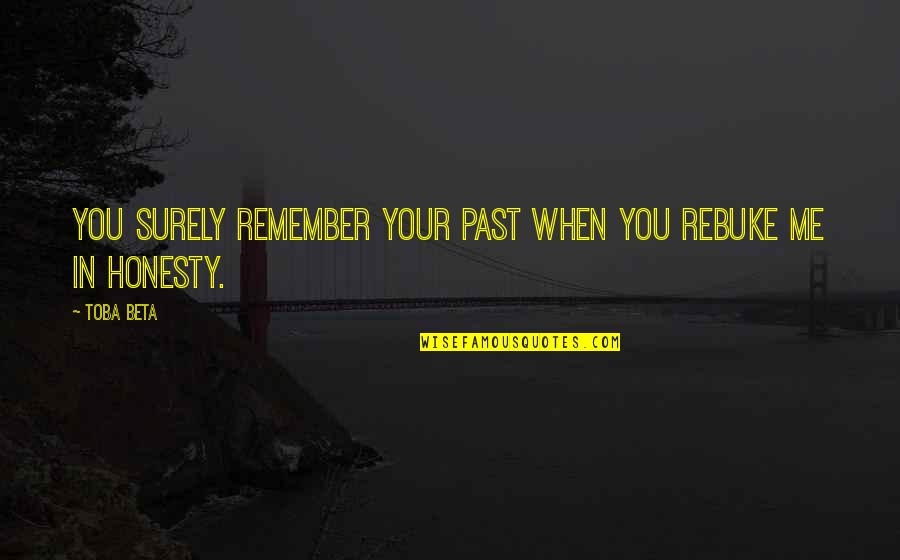 You surely remember your past
when you rebuke me in honesty. —
Toba Beta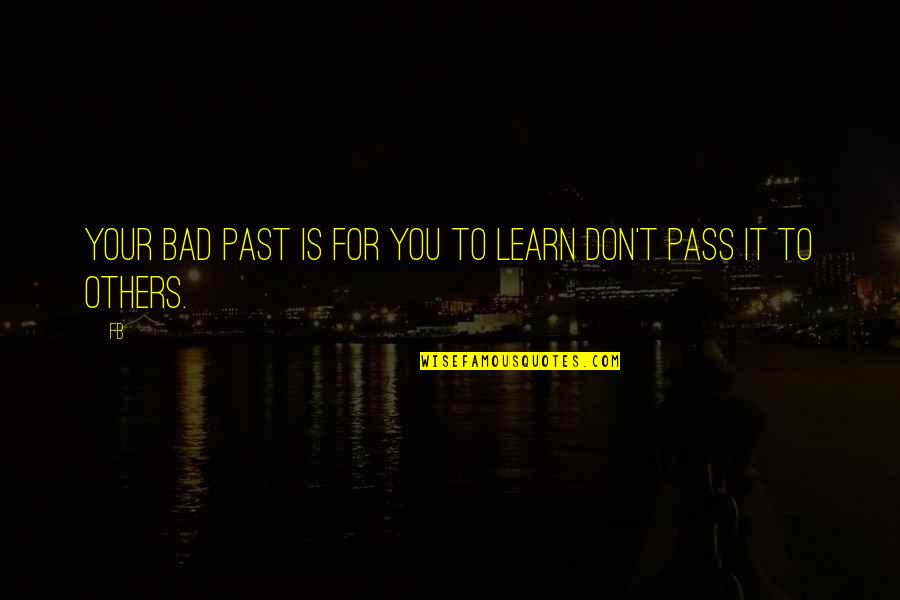 Your bad past
is for you to learn don't pass it to others. —
FB