Etty Hillesum Quotes
Top 26 wise famous quotes and sayings by Etty Hillesum
Etty Hillesum Famous Quotes & Sayings
Discover top inspirational quotes from Etty Hillesum on Wise Famous Quotes.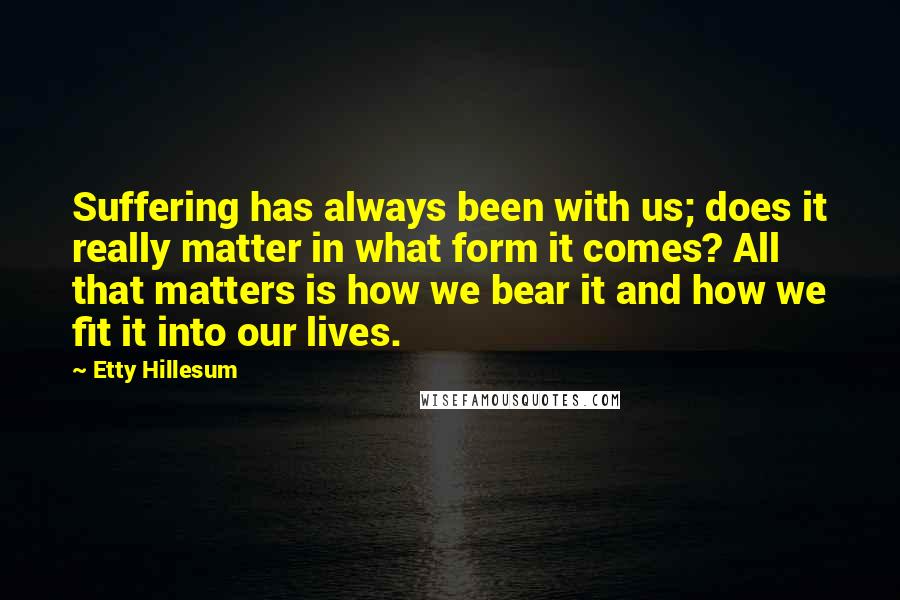 Suffering has always been with us; does it really matter in what form it comes? All that matters is how we bear it and how we fit it into our lives.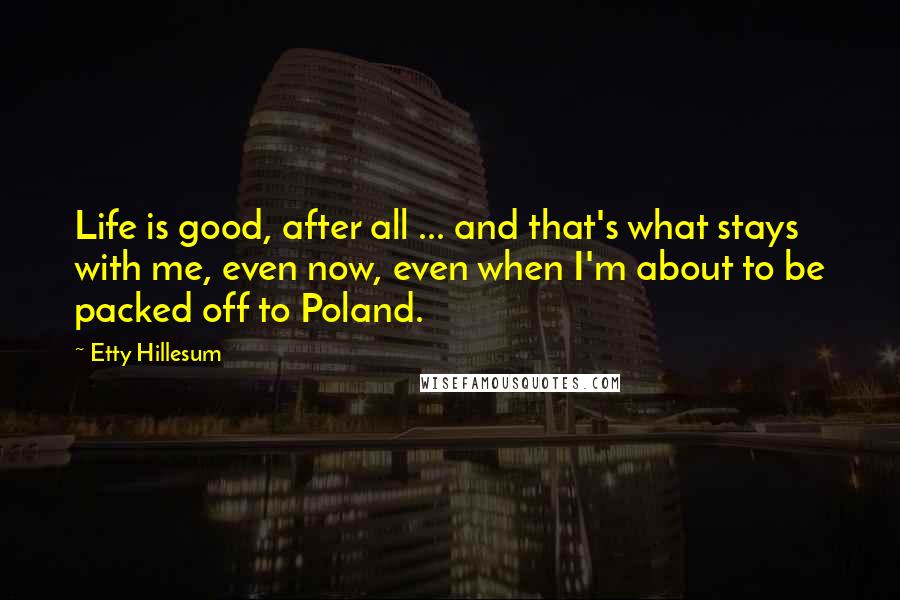 Life is good, after all ... and that's what stays with me, even now, even when I'm about to be packed off to Poland.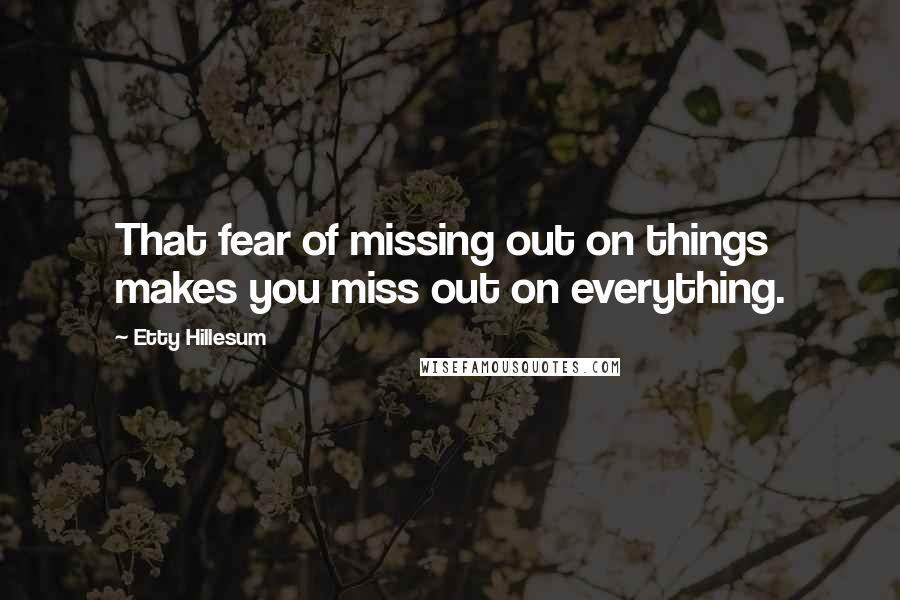 That fear of missing out on things makes you miss out on everything.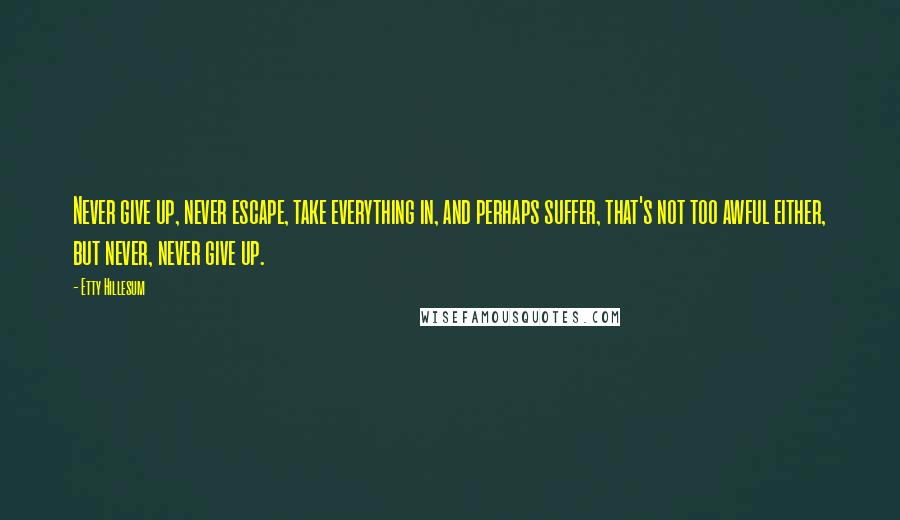 Never give up, never escape, take everything in, and perhaps suffer, that's not too awful either, but never, never give up.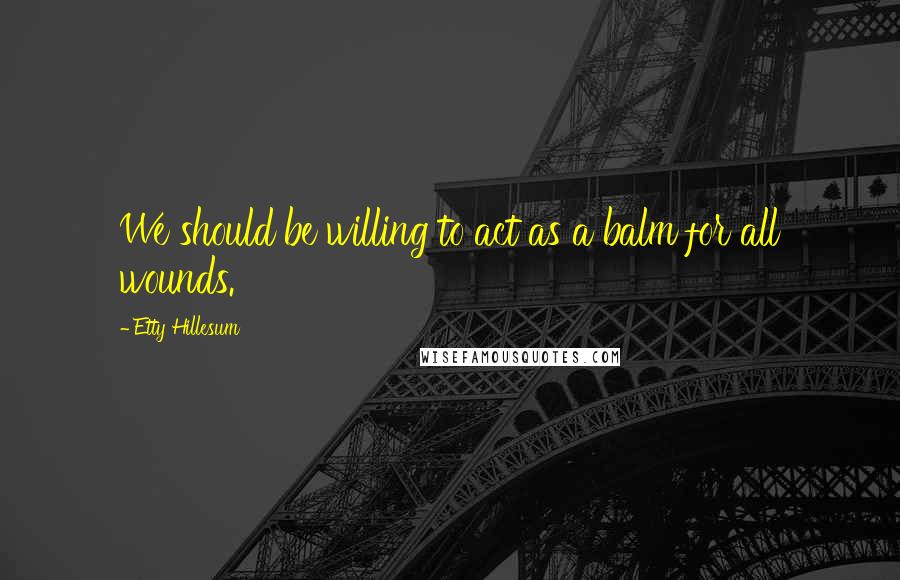 We should be willing to act as a balm for all wounds.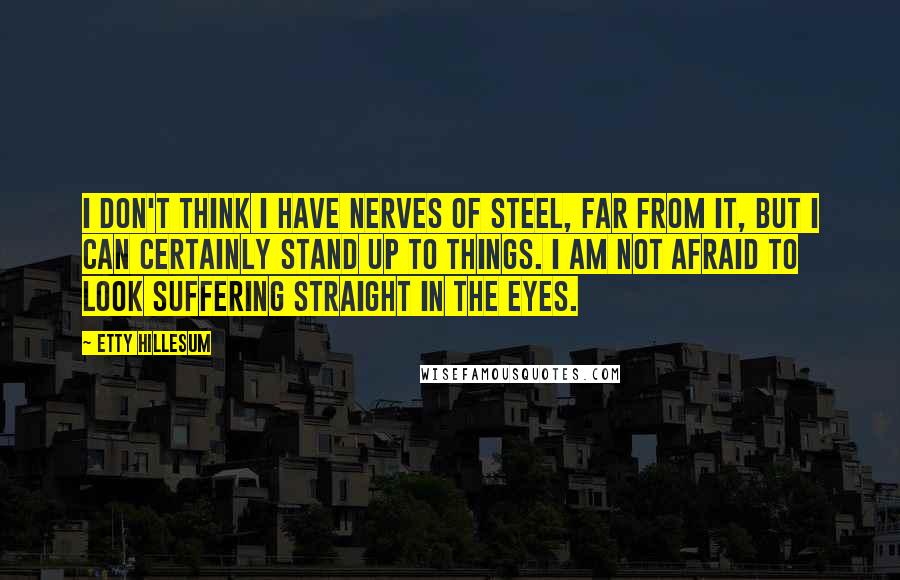 I don't think I have nerves of steel, far from it, but I can certainly stand up to things. I am not afraid to look suffering straight in the eyes.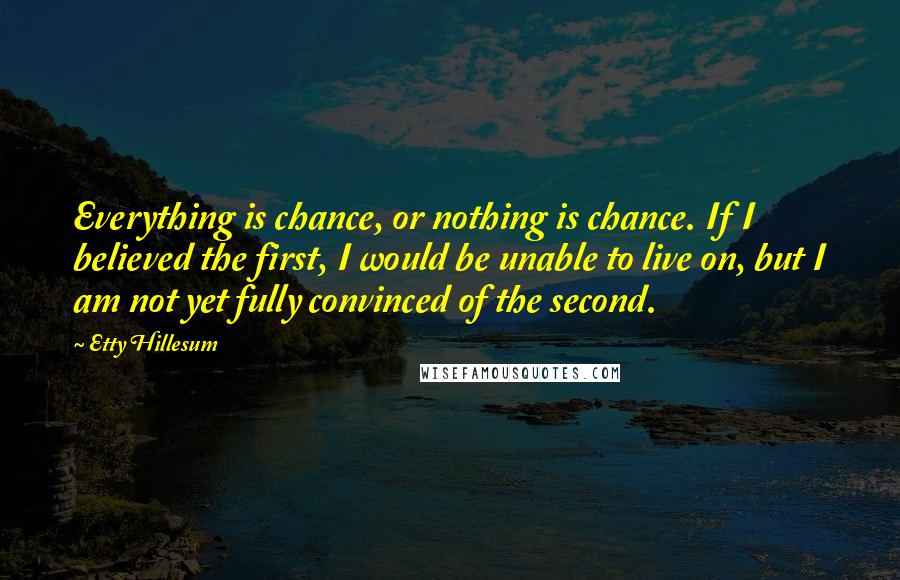 Everything is chance, or nothing is chance. If I believed the first, I would be unable to live on, but I am not yet fully convinced of the second.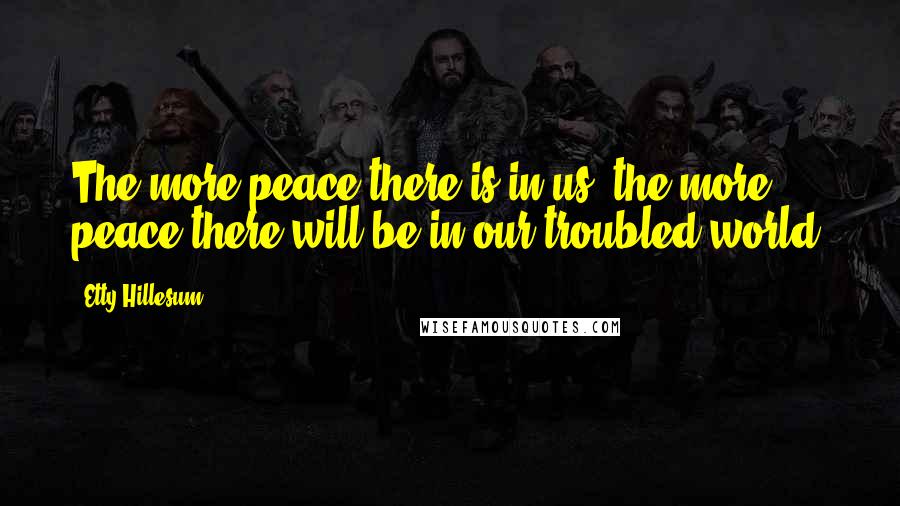 The more peace there is in us, the more peace there will be in our troubled world.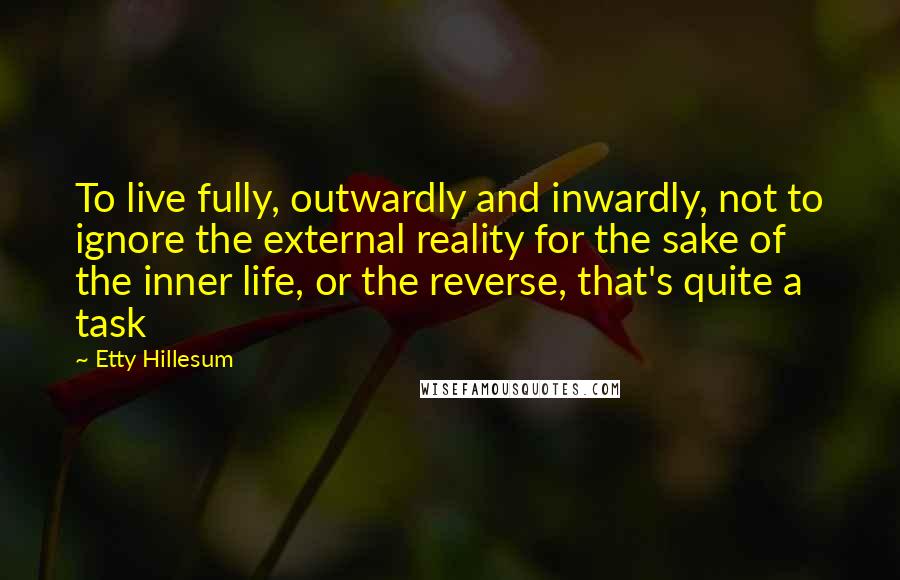 To live fully, outwardly and inwardly, not to ignore the external reality for the sake of the inner life, or the reverse, that's quite a task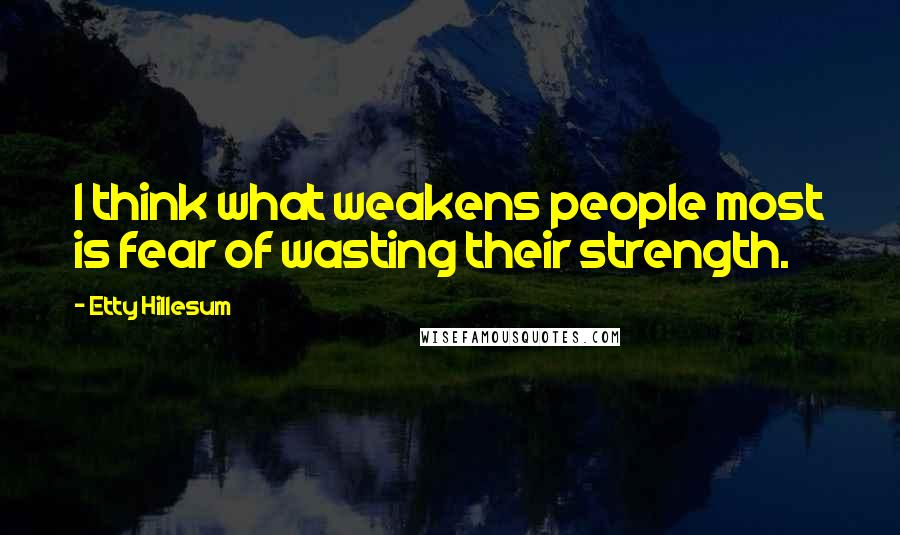 I think what weakens people most is fear of wasting their strength.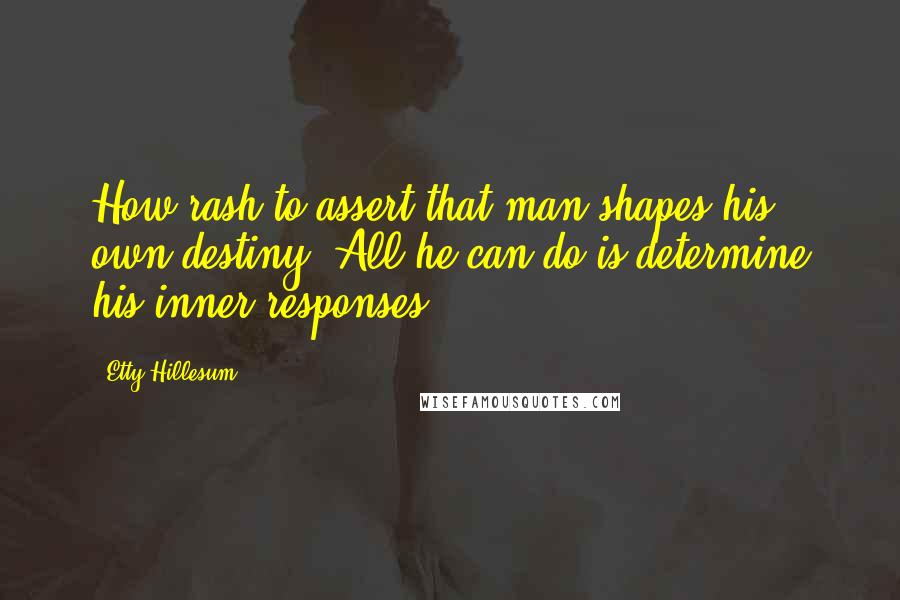 How rash to assert that man shapes his own destiny. All he can do is determine his inner responses.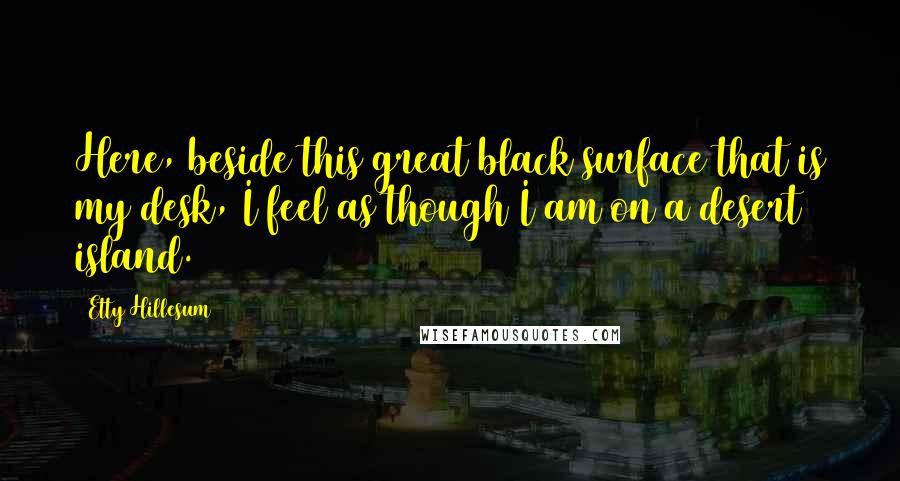 Here, beside this great black surface that is my desk, I feel as though I am on a desert island.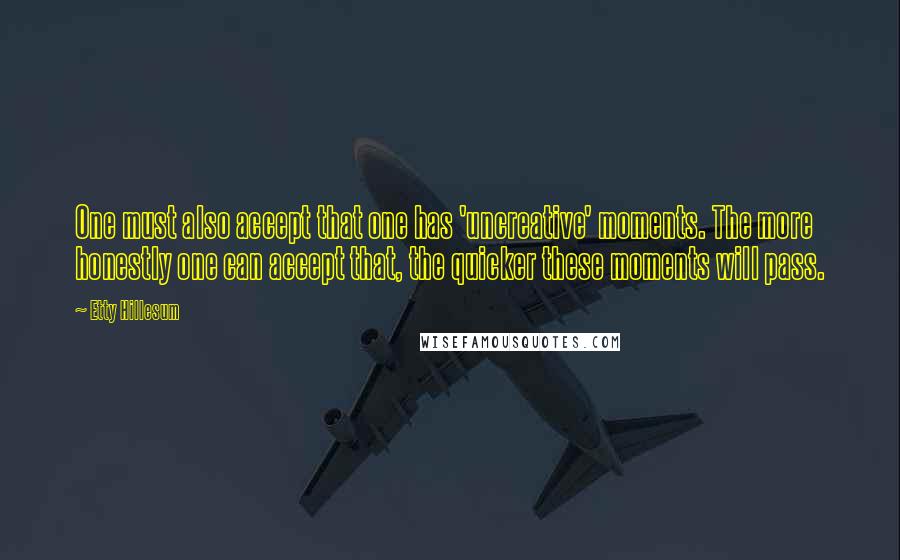 One must also accept that one has 'uncreative' moments. The more honestly one can accept that, the quicker these moments will pass.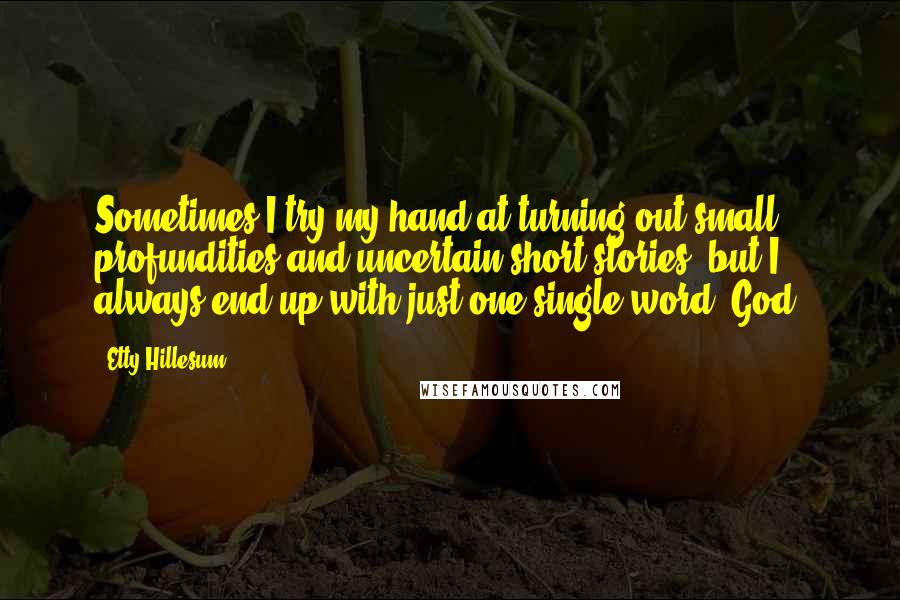 Sometimes I try my hand at turning out small profundities and uncertain short stories, but I always end up with just one single word: God.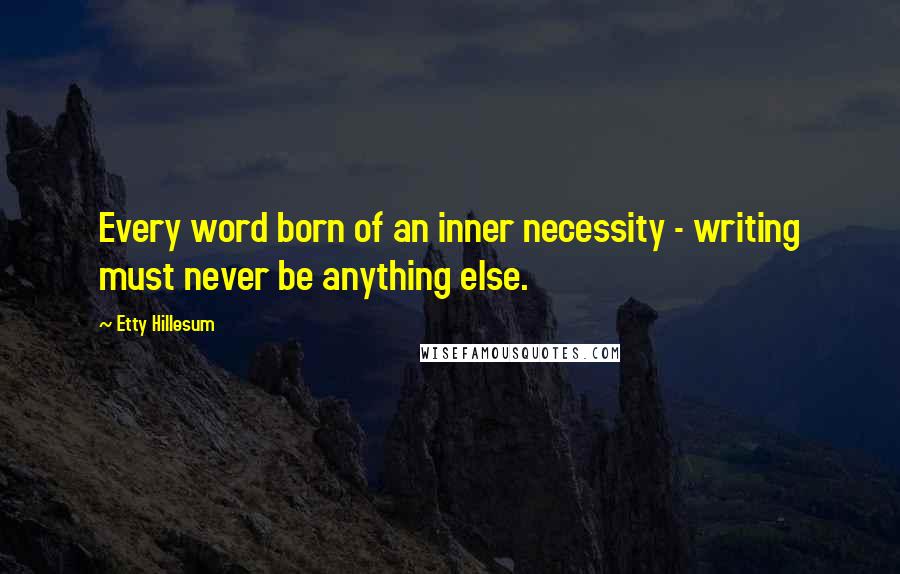 Every word born of an inner necessity - writing must never be anything else.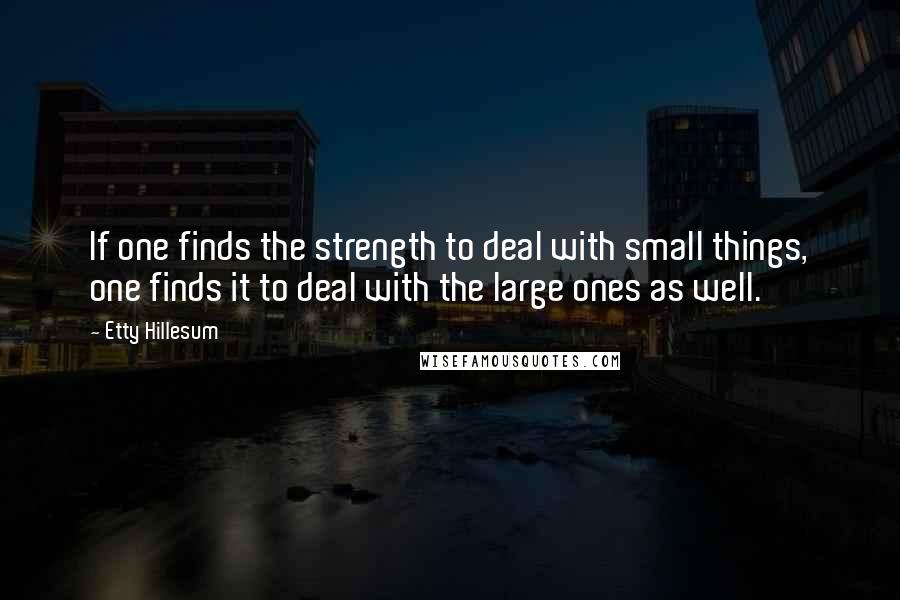 If one finds the strength to deal with small things, one finds it to deal with the large ones as well.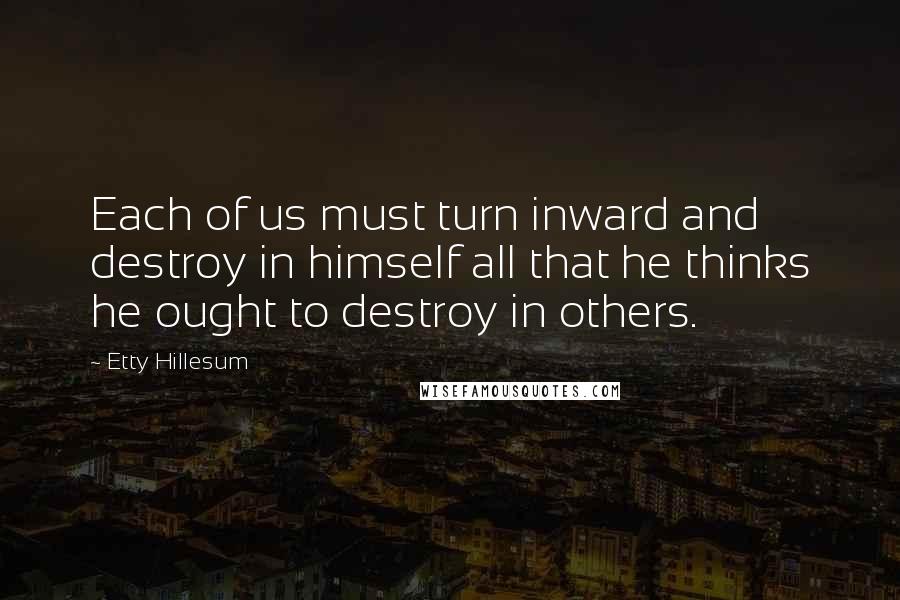 Each of us must turn inward and destroy in himself all that he thinks he ought to destroy in others.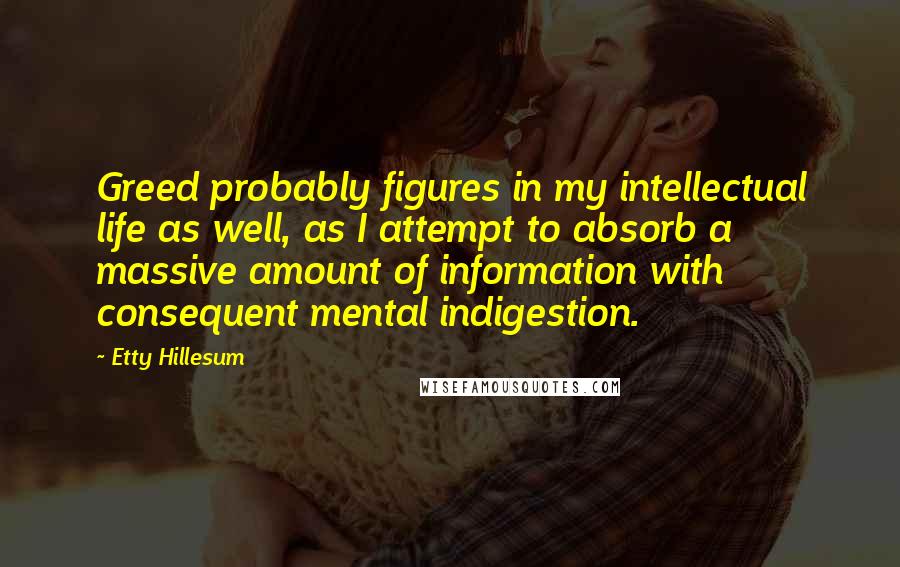 Greed probably figures in my intellectual life as well, as I attempt to absorb a massive amount of information with consequent mental indigestion.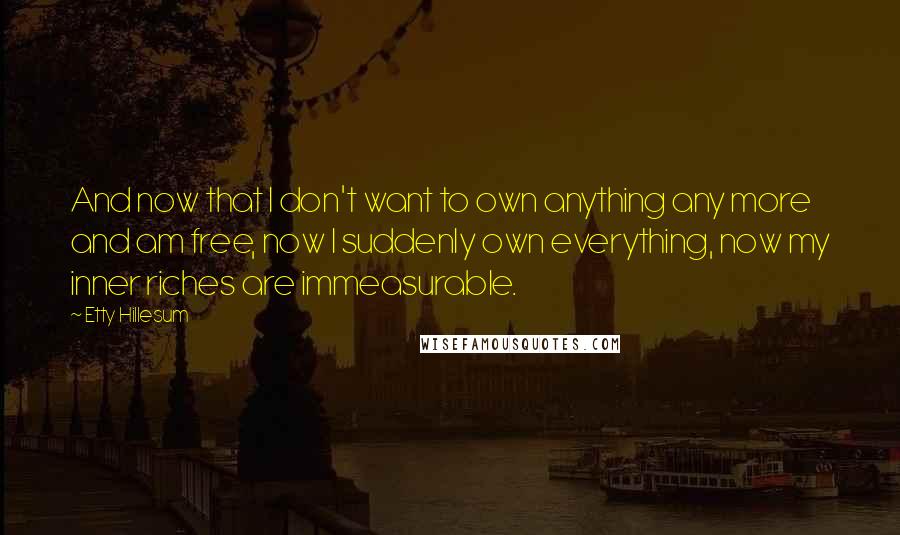 And now that I don't want to own anything any more and am free, now I suddenly own everything, now my inner riches are immeasurable.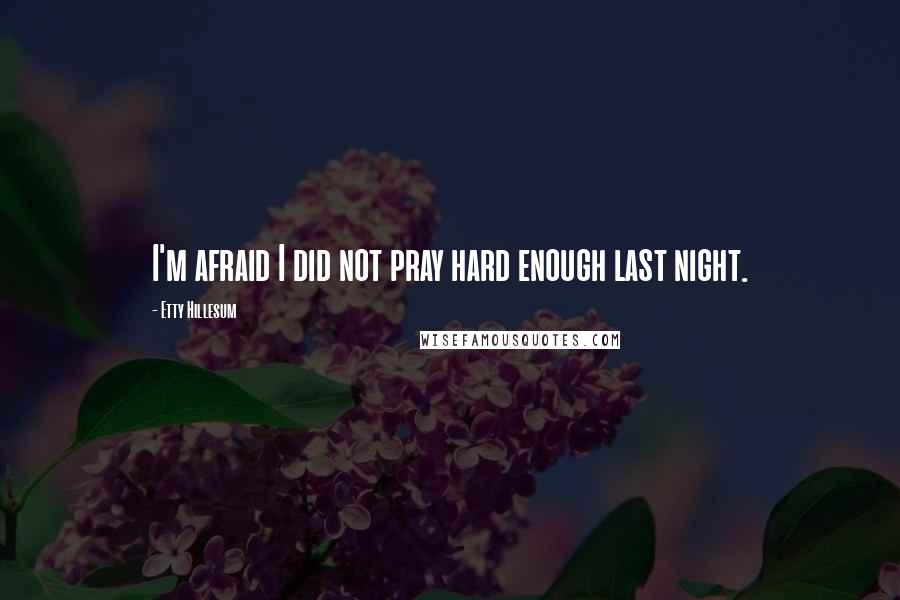 I'm afraid I did not pray hard enough last night.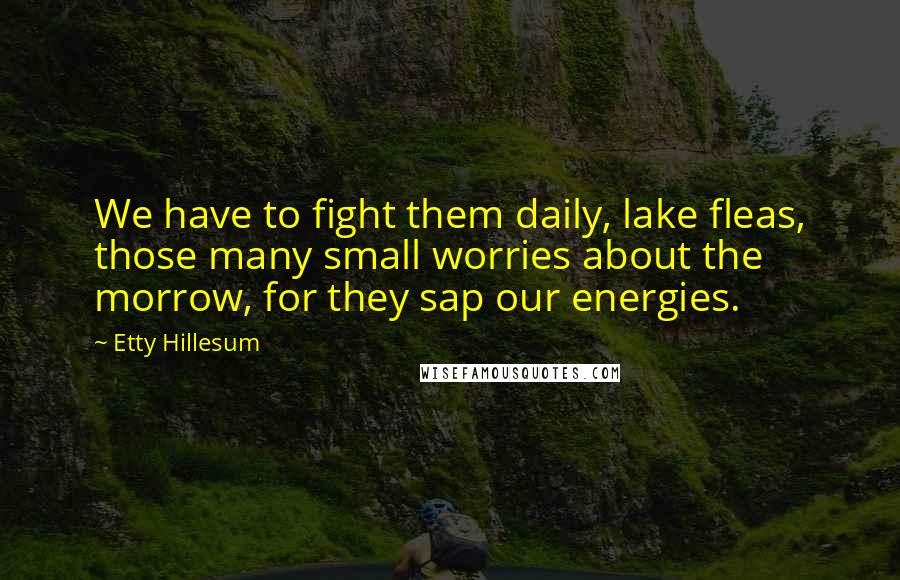 We have to fight them daily, lake fleas, those many small worries about the morrow, for they sap our energies.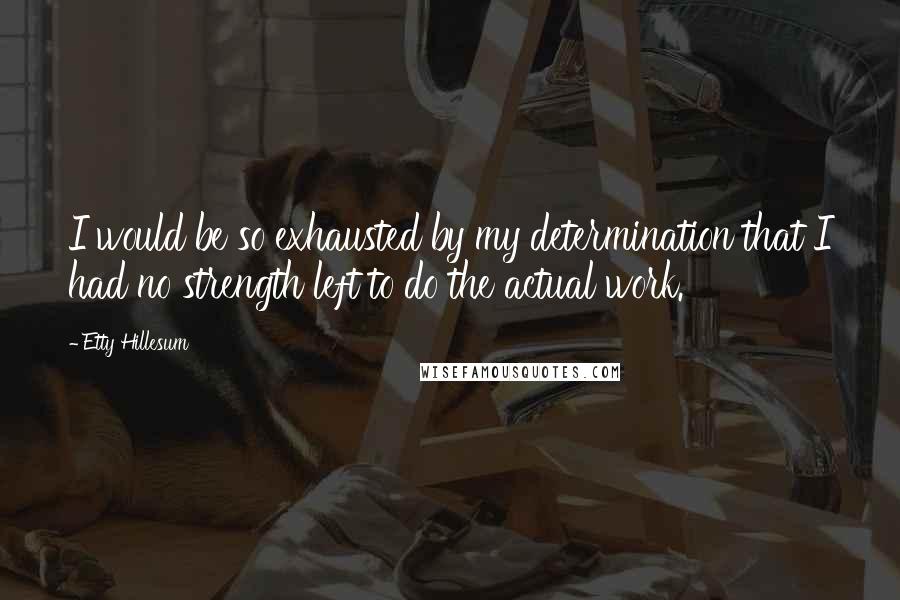 I would be so exhausted by my determination that I had no strength left to do the actual work.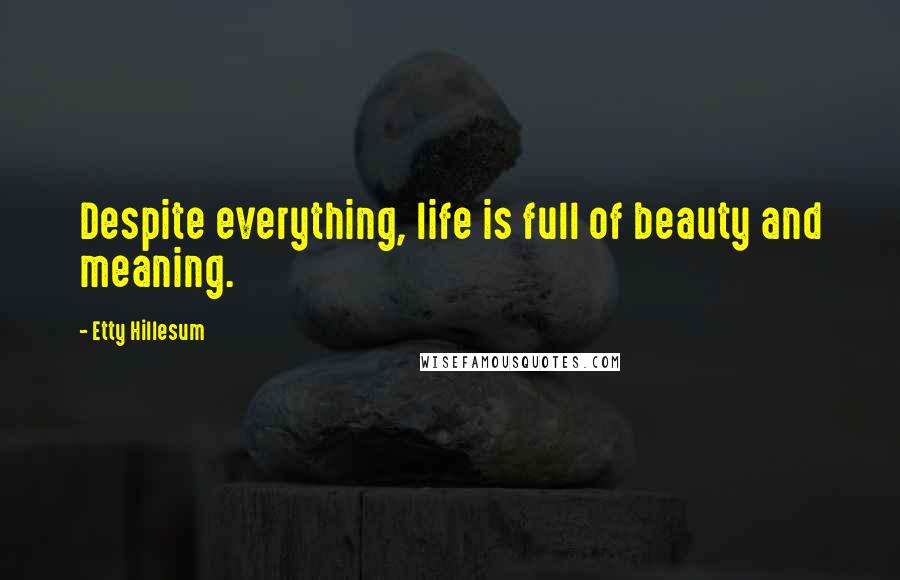 Despite everything, life is full of beauty and meaning.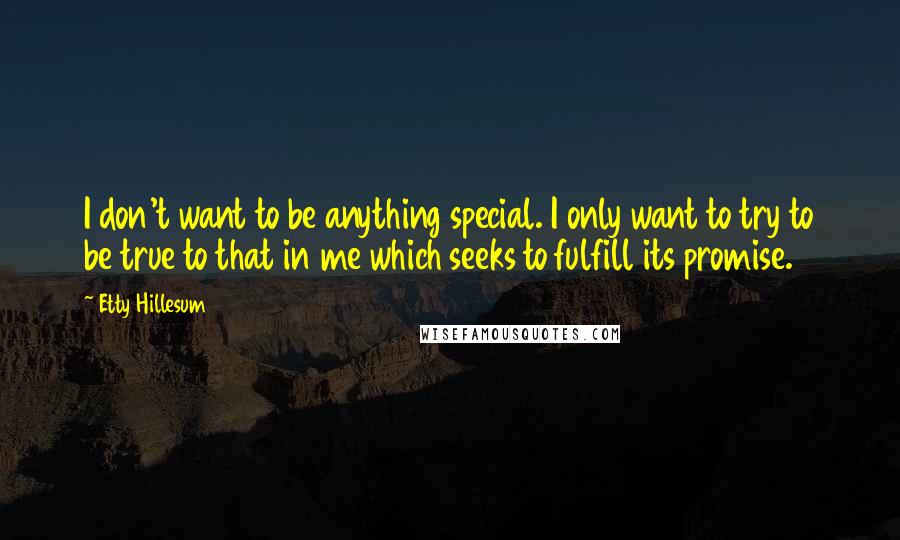 I don't want to be anything special. I only want to try to be true to that in me which seeks to fulfill its promise.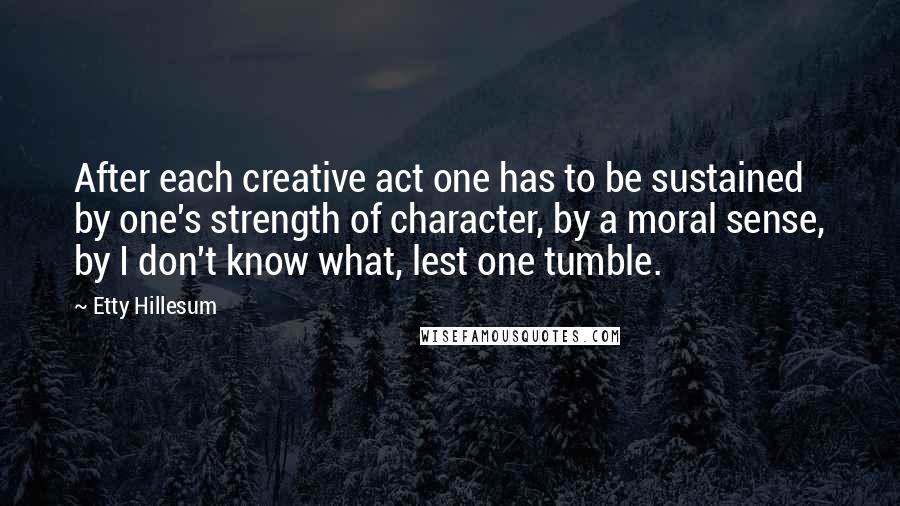 After each creative act one has to be sustained by one's strength of character, by a moral sense, by I don't know what, lest one tumble.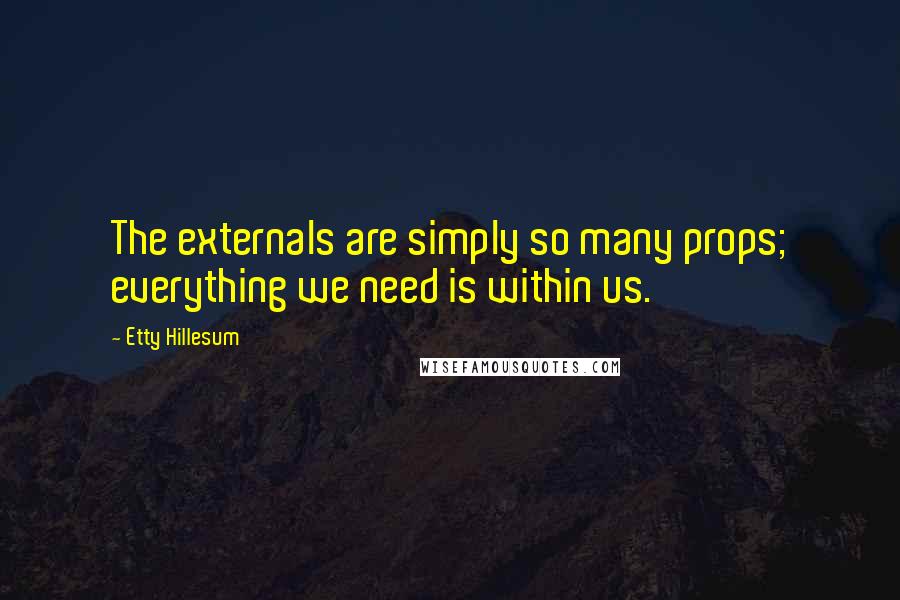 The externals are simply so many props; everything we need is within us.