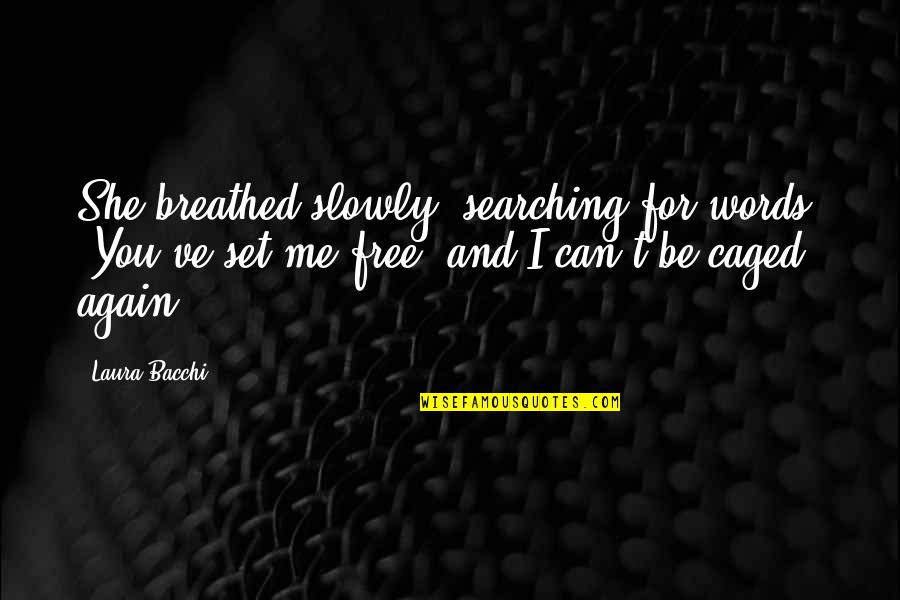 She breathed slowly, searching for words. "You've set me free, and I can't be caged again.
—
Laura Bacchi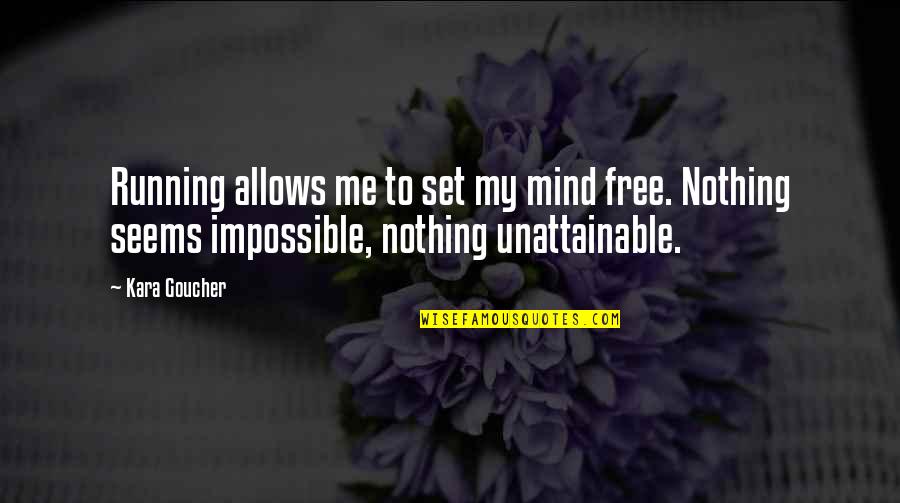 Running allows me to set my mind free. Nothing seems impossible, nothing unattainable.
—
Kara Goucher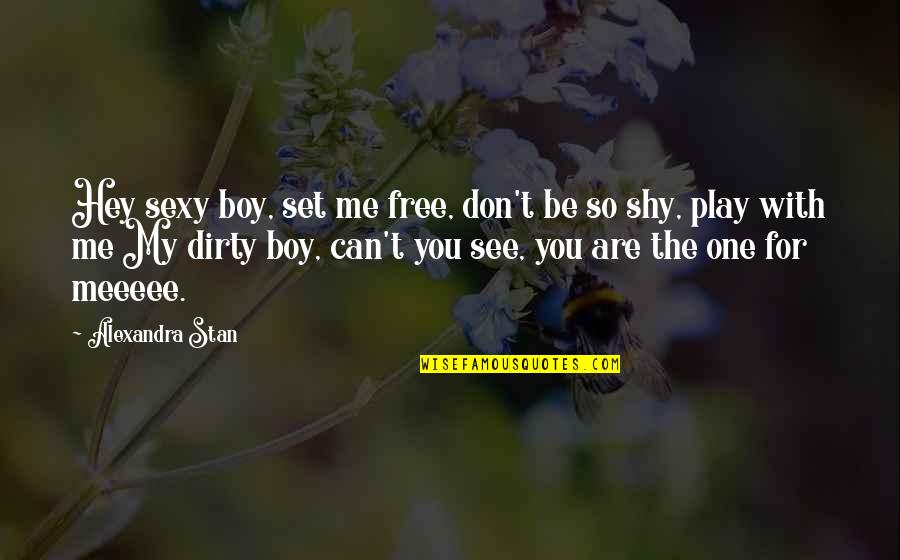 Hey sexy boy, set me free, don't be so shy, play with me My dirty boy, can't you see, you are the one for meeeee.
—
Alexandra Stan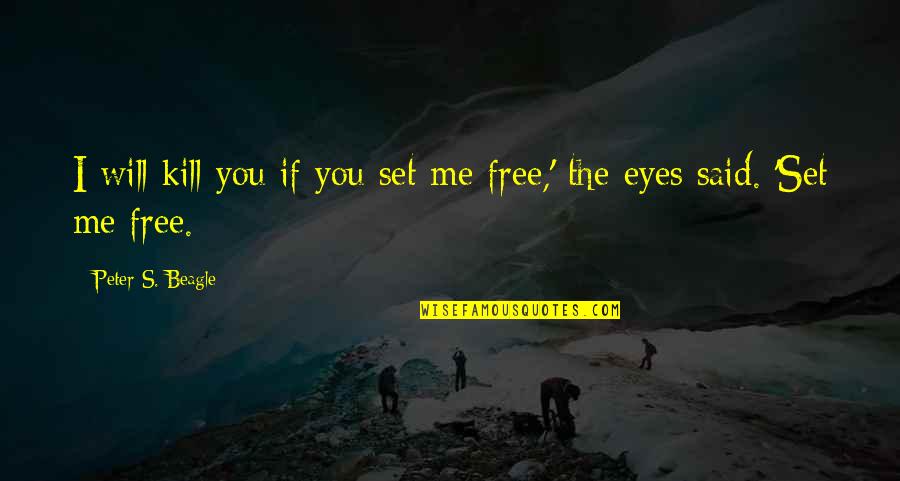 I will kill you if you set me free,' the eyes said. 'Set me free.
—
Peter S. Beagle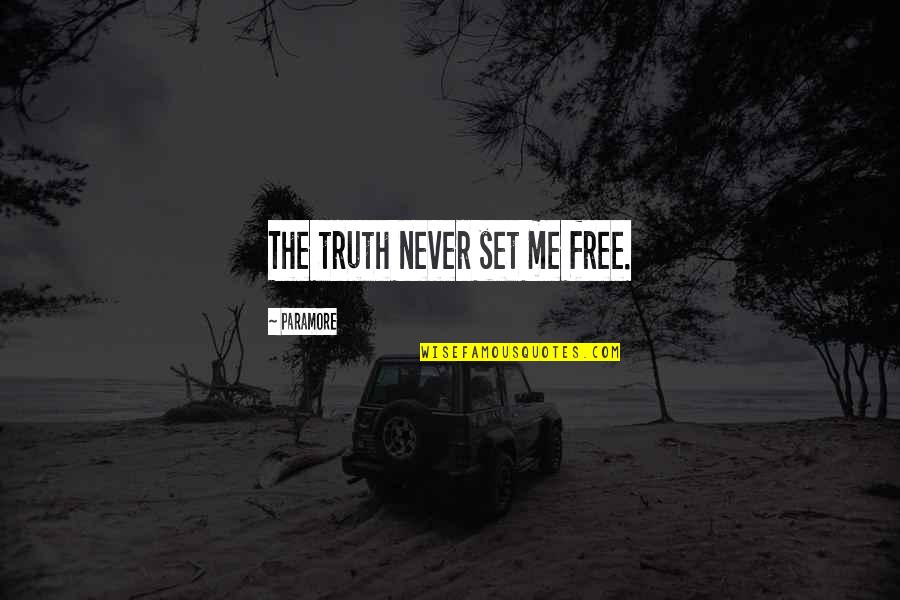 The truth never set me free.
—
Paramore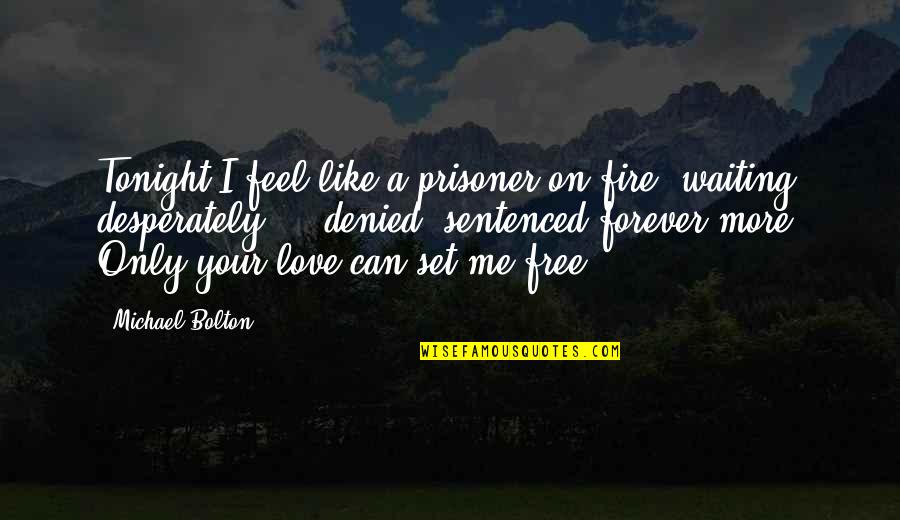 Tonight I feel like a prisoner on fire, waiting desperately ... denied, sentenced forever more. Only your love can set me free.
—
Michael Bolton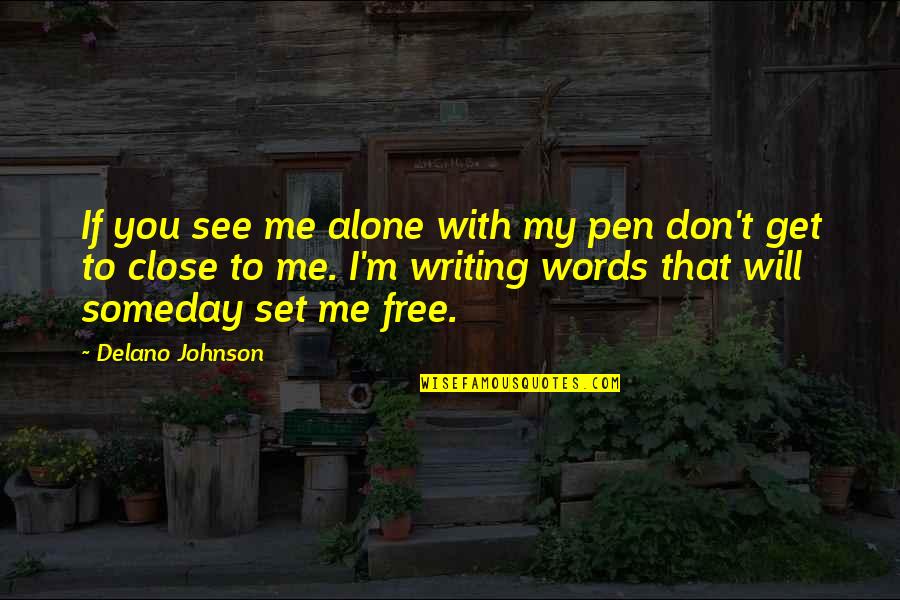 If you see me alone with my pen don't get to close to me. I'm writing words that will someday set me free.
—
Delano Johnson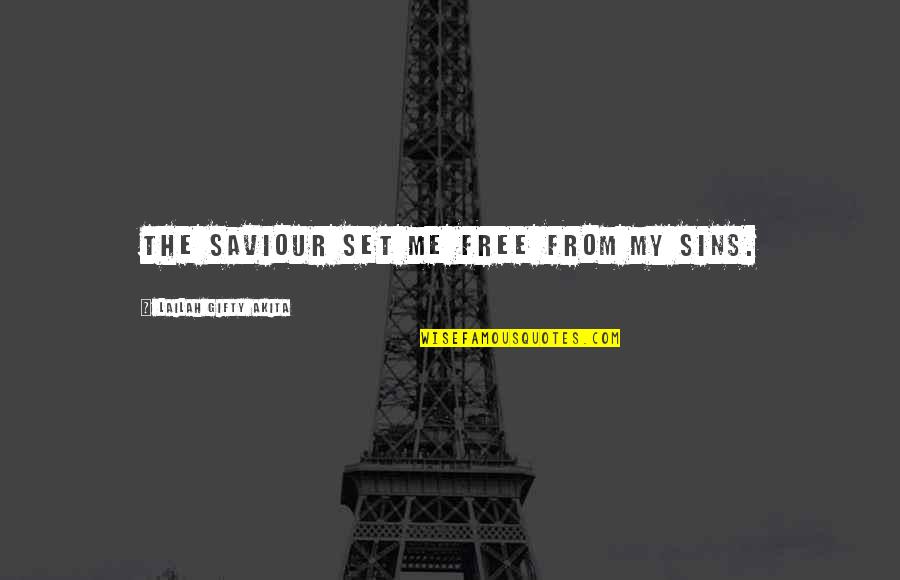 The Saviour set me free from my sins.
—
Lailah Gifty Akita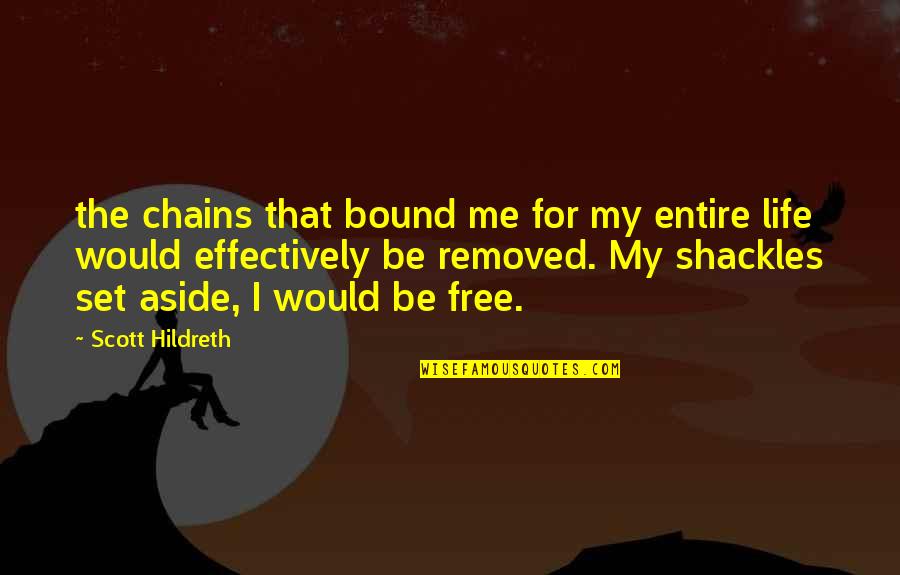 the chains that bound me for my entire life would effectively be removed. My shackles set aside, I would be free.
—
Scott Hildreth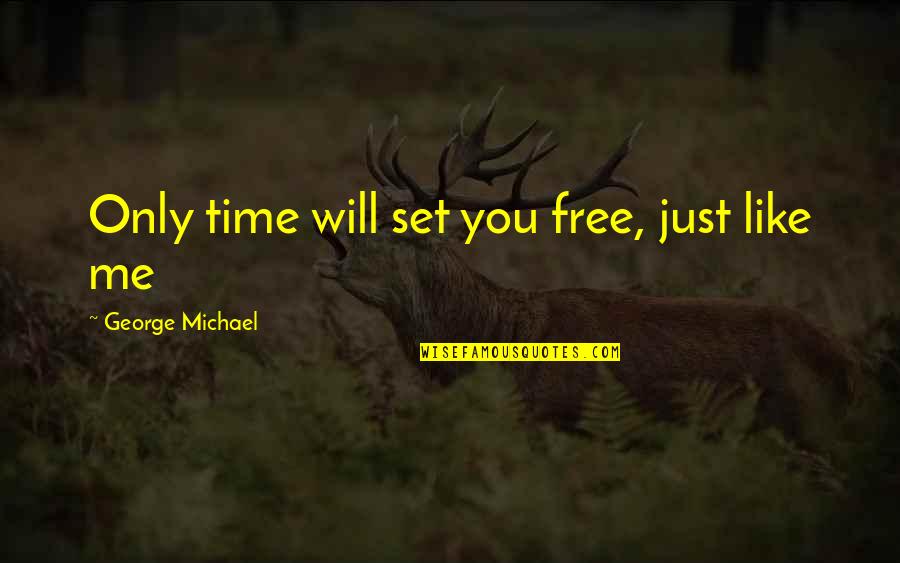 Only time will set you free, just like me
—
George Michael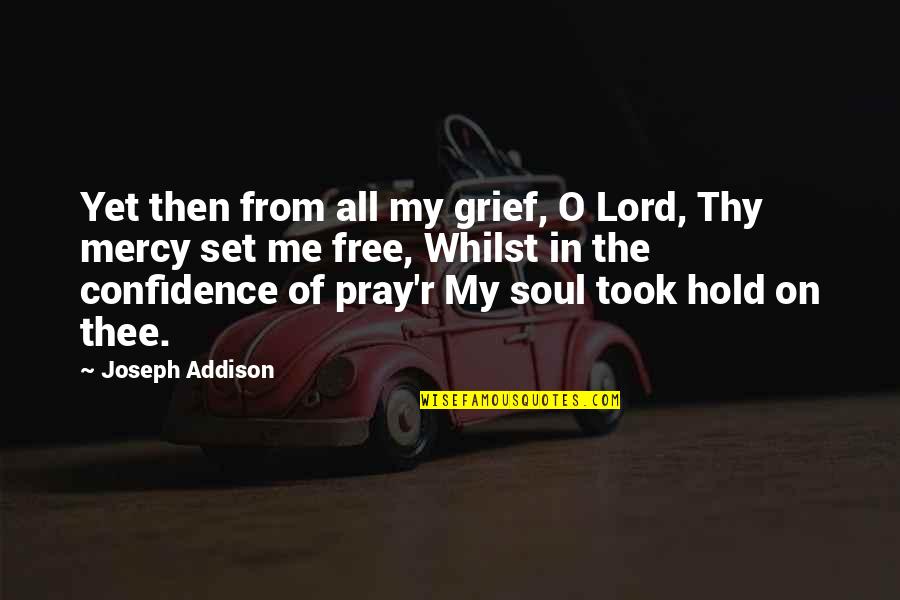 Yet then from all my grief, O Lord, Thy mercy set me free, Whilst in the confidence of pray'r My soul took hold on thee. —
Joseph Addison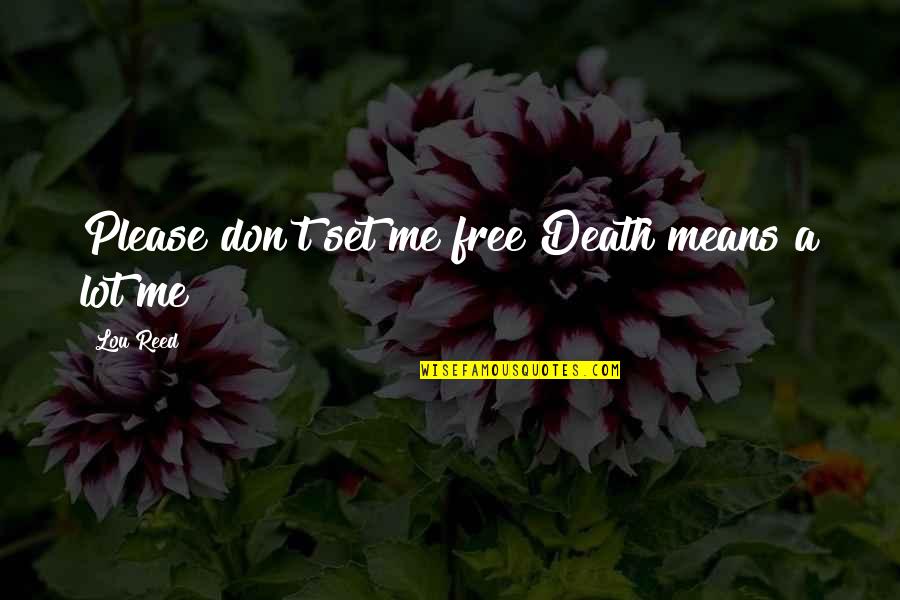 Please don't set me free Death means a lot me —
Lou Reed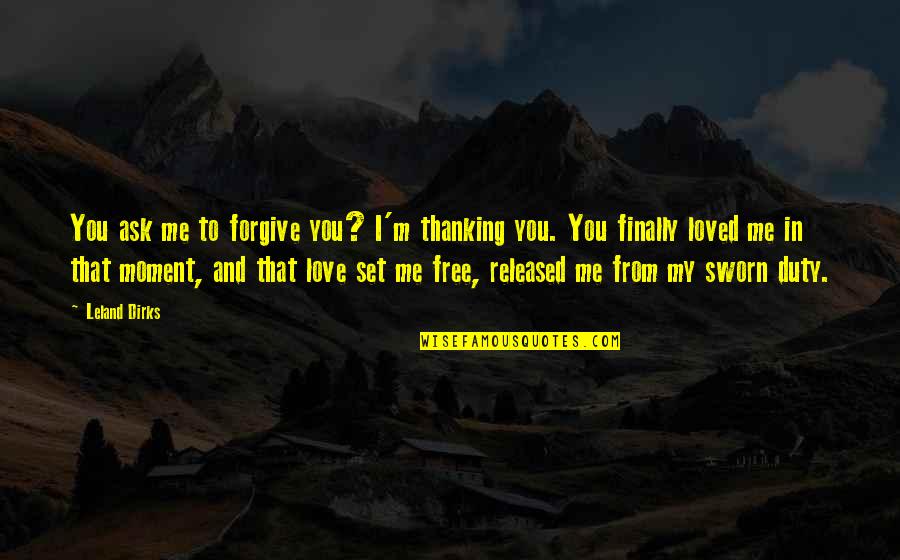 You ask me to forgive you? I'm thanking you. You finally loved me in that moment, and that love set me free, released me from my sworn duty. —
Leland Dirks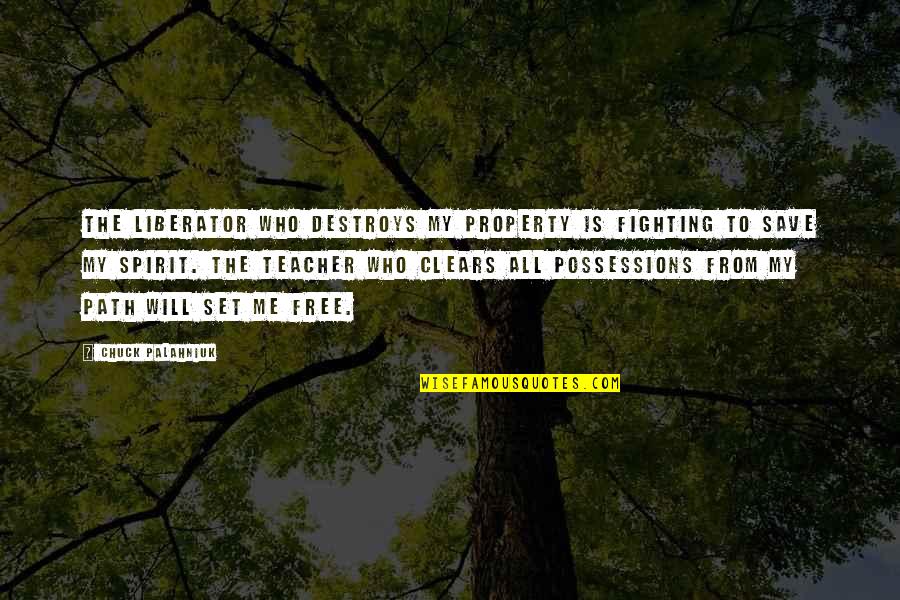 The liberator who destroys my property is fighting to save my spirit. The teacher who clears all possessions from my path will set me free. —
Chuck Palahniuk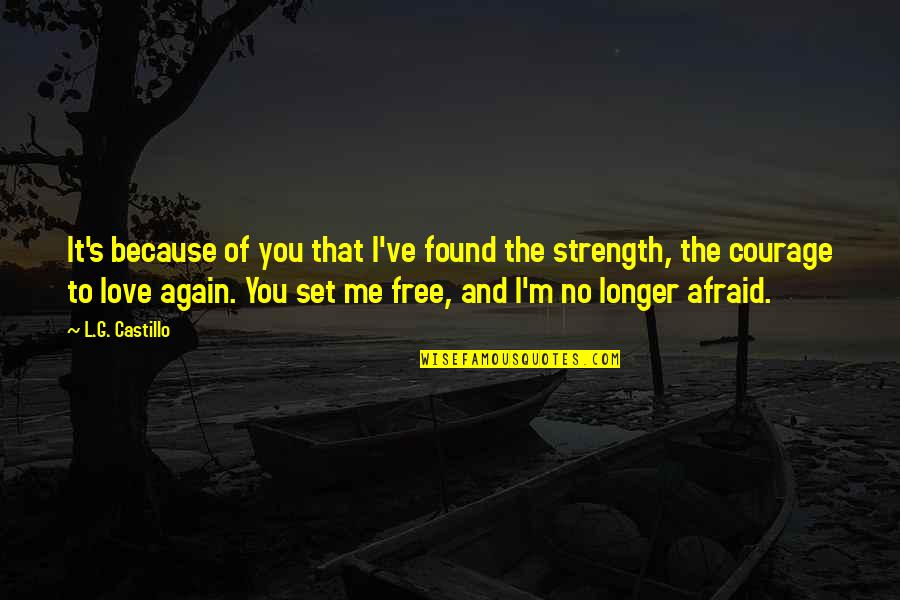 It's because of you that I've found the strength, the courage to love again.
You set me free
, and I'm no longer afraid. —
L.G. Castillo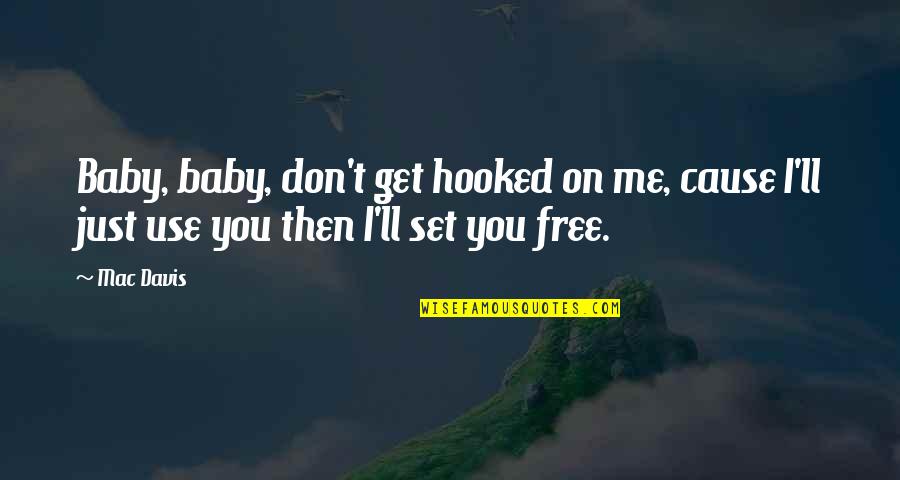 Baby, baby, don't get hooked on me, cause I'll just use you then I'll set you free. —
Mac Davis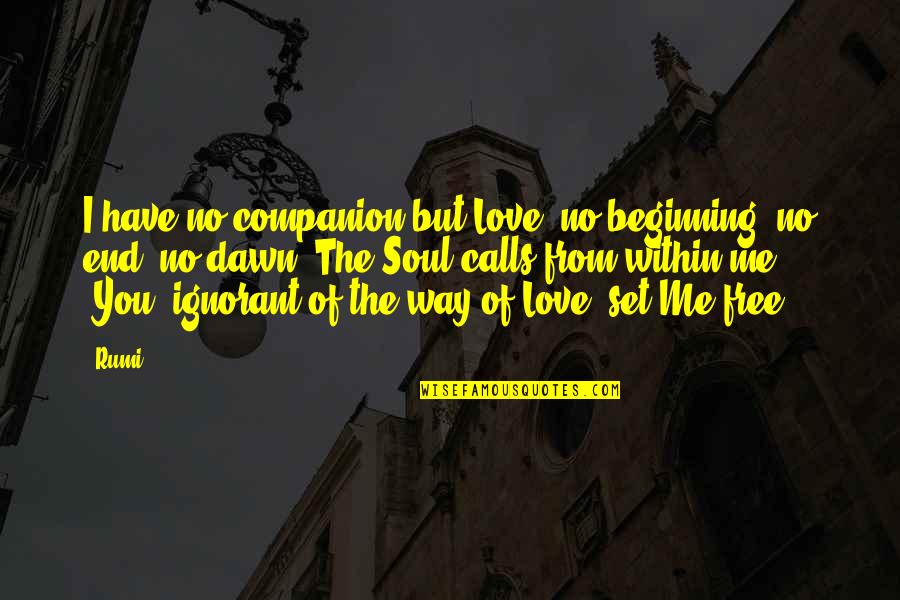 I have no companion but Love, no beginning, no end, no dawn. The Soul calls from within me: 'You, ignorant of the way of Love, set Me free.' —
Rumi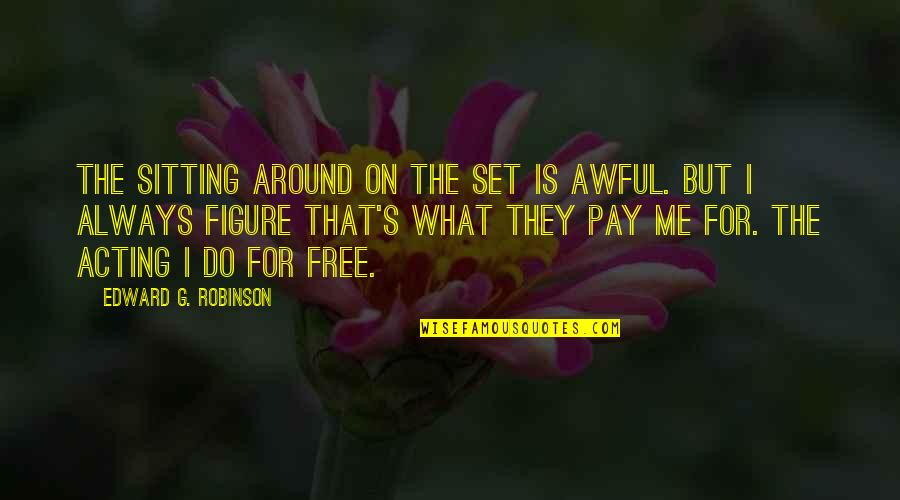 The sitting around on the set is awful. But I always figure that's what they pay me for. The acting I do for free. —
Edward G. Robinson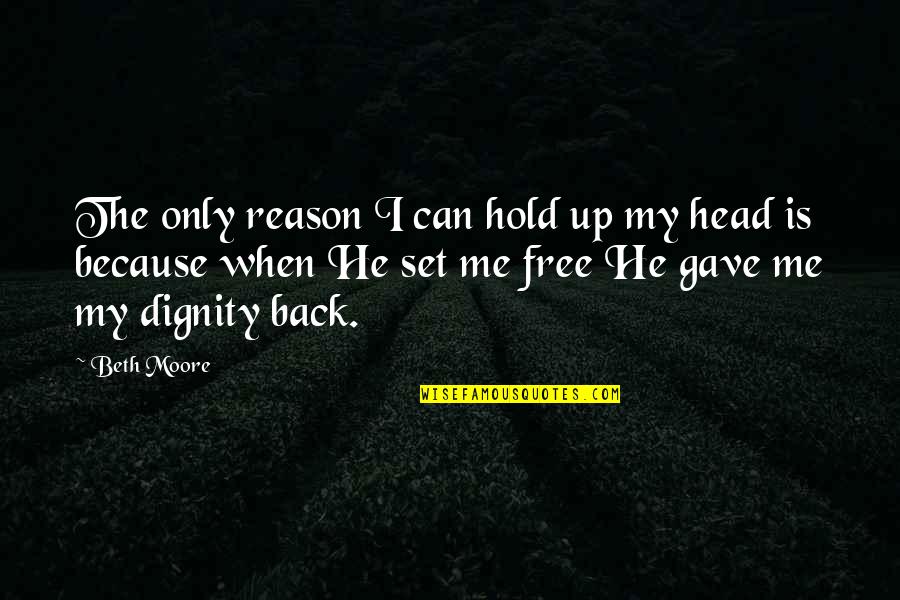 The only reason I can hold up my head is because when He set me free He gave me my dignity back. —
Beth Moore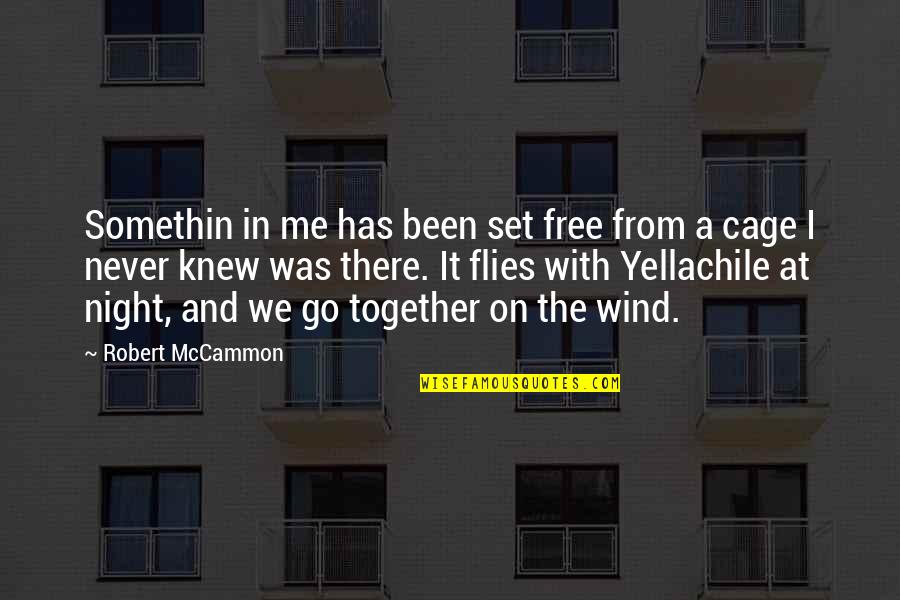 Somethin in me has been set free from a cage I never knew was there. It flies with Yellachile at night, and we go together on the wind. —
Robert McCammon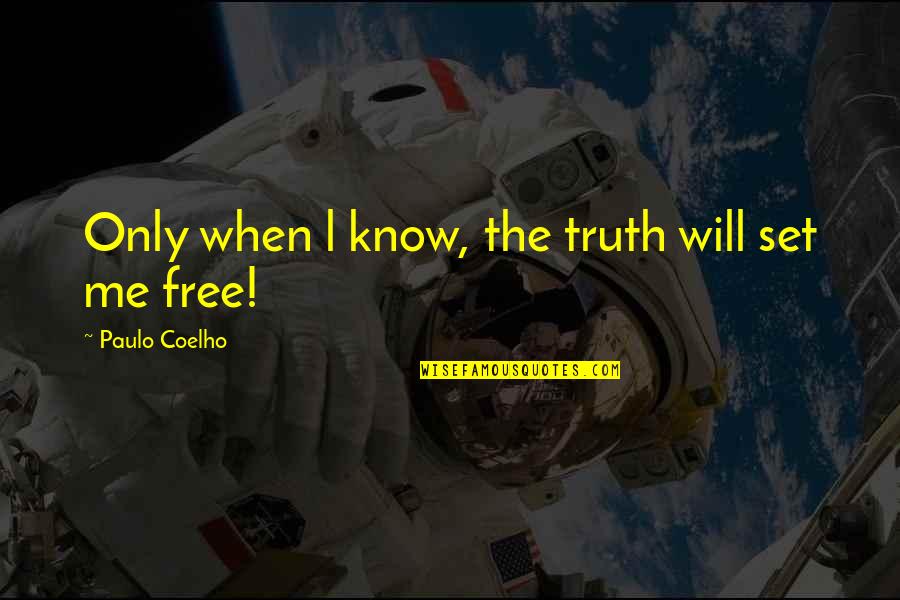 Only when l know, the truth will set me free! —
Paulo Coelho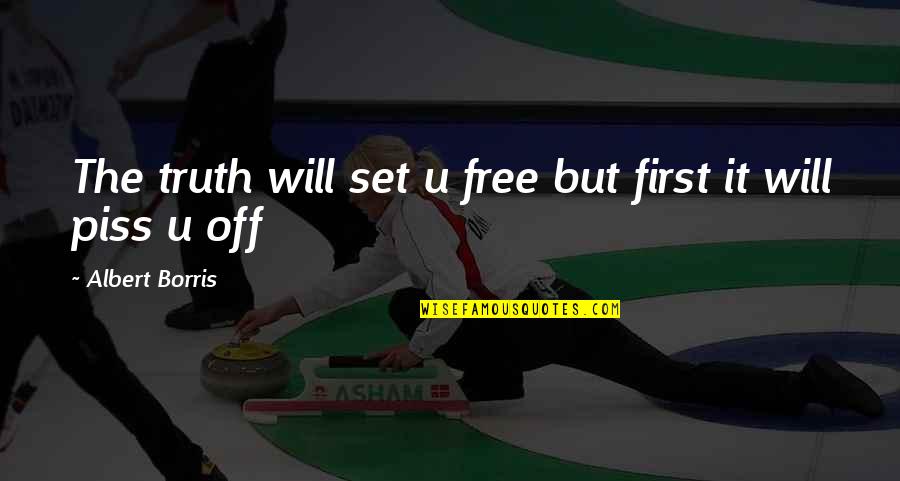 The truth will set u free but first it will piss u off —
Albert Borris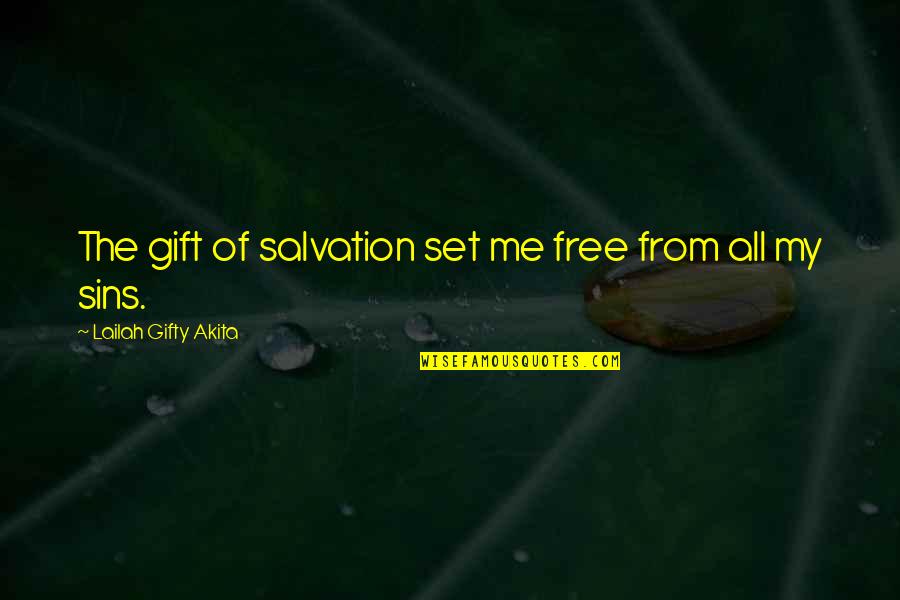 The gift of salvation set me free from all my sins. —
Lailah Gifty Akita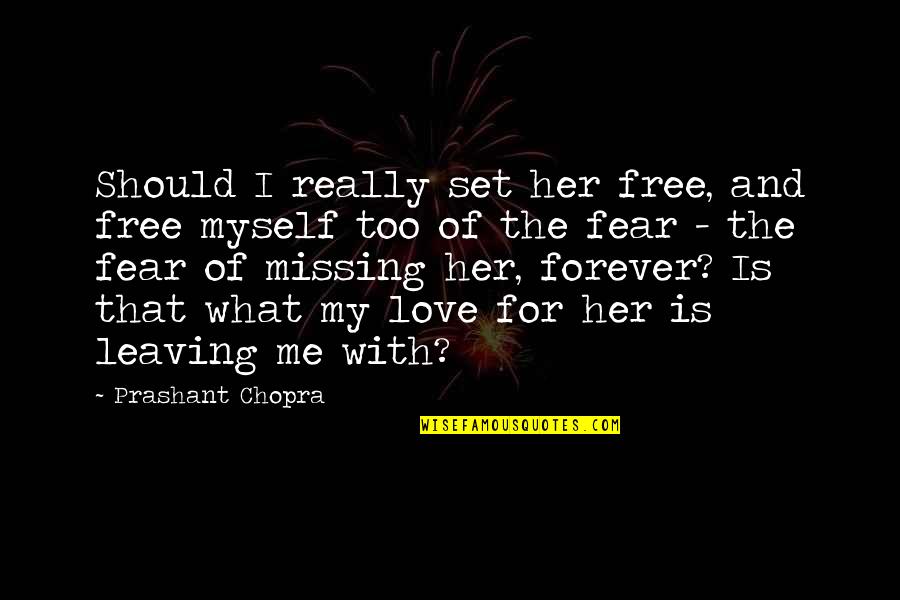 Should I really set her free, and free myself too of the fear - the fear of missing her, forever? Is that what my love for her is leaving me with? —
Prashant Chopra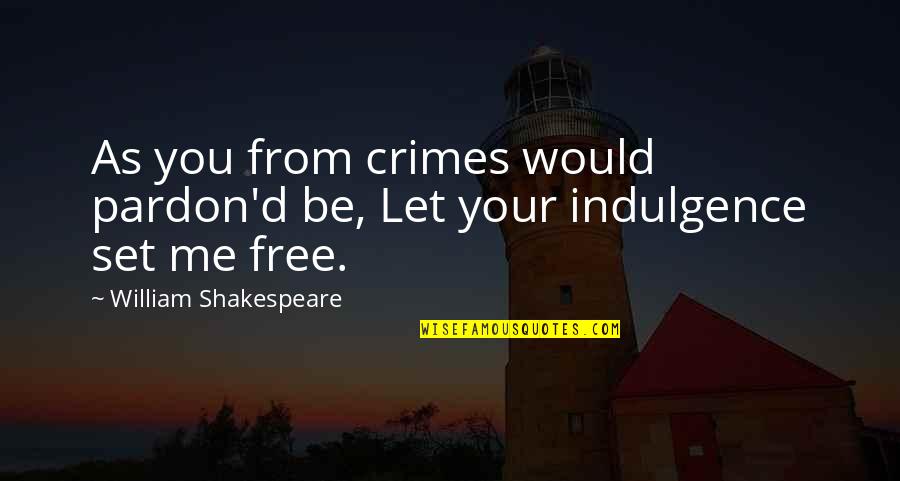 As you from crimes would pardon'd be, Let your indulgence set me free. —
William Shakespeare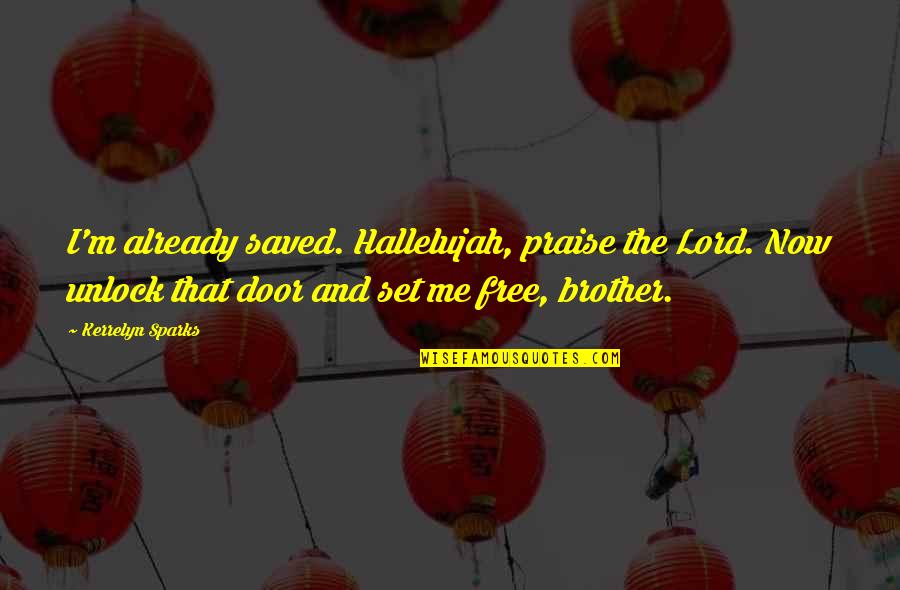 I'm already saved. Hallelujah, praise the Lord. Now unlock that door and set me free, brother. —
Kerrelyn Sparks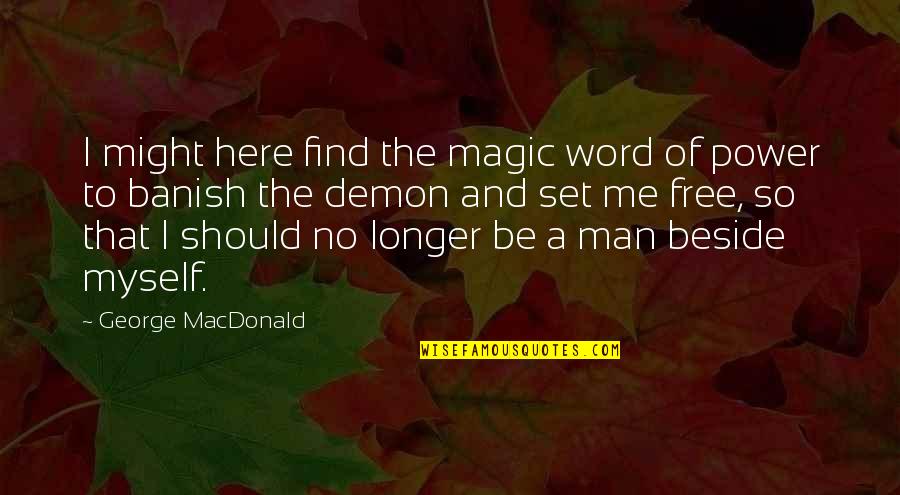 I might here find the magic word of power to banish the demon and set me free, so that I should no longer be a man beside myself. —
George MacDonald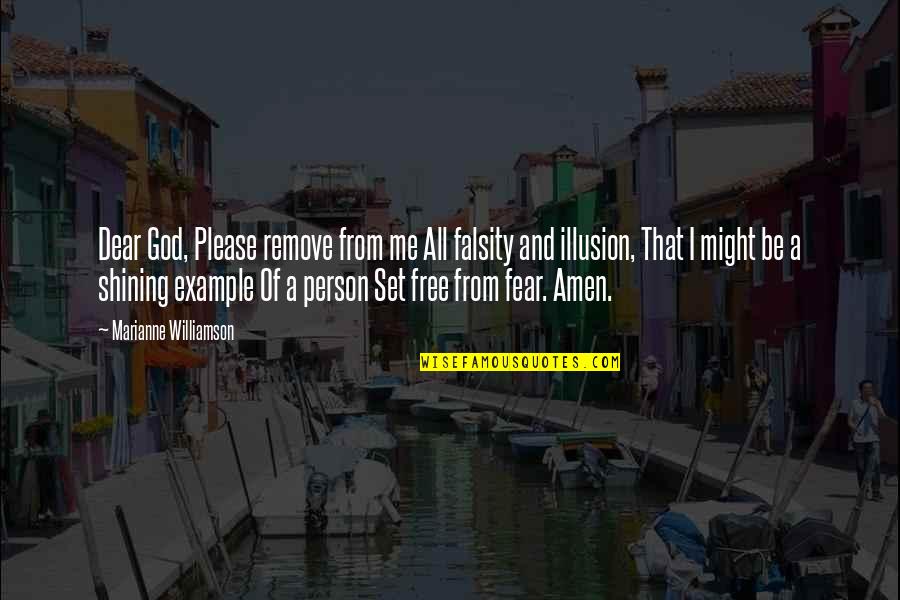 Dear God, Please remove from me All falsity and illusion, That I might be a shining example Of a person Set free from fear. Amen. —
Marianne Williamson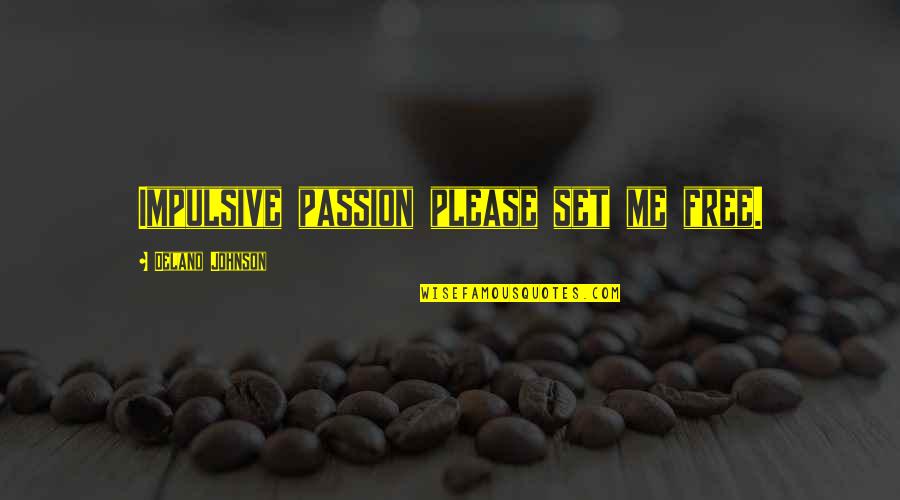 Impulsive passion please set me free. —
Delano Johnson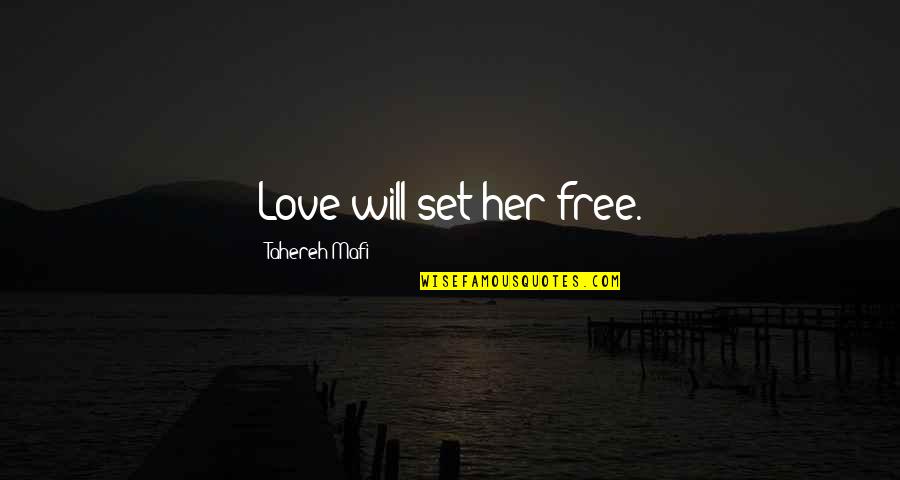 Love will set her free. —
Tahereh Mafi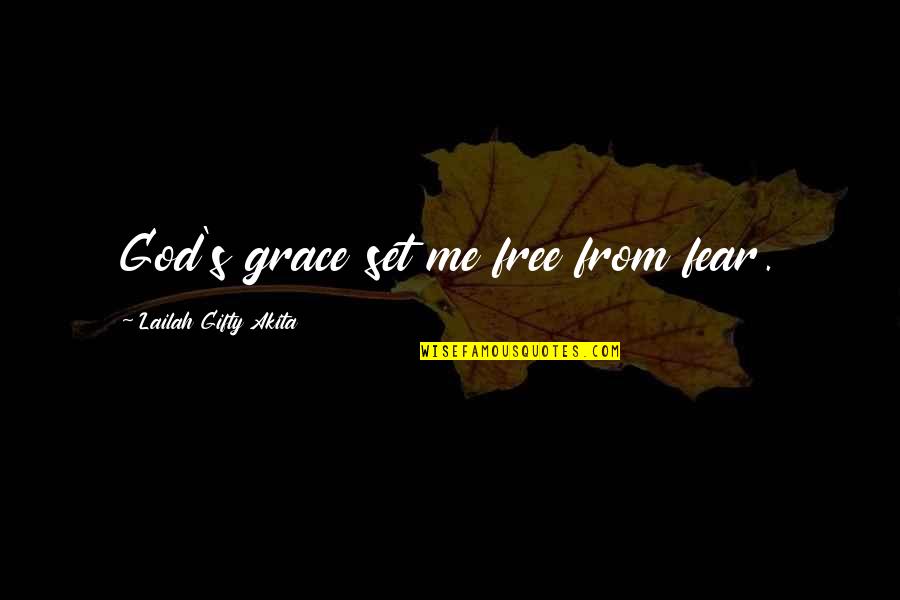 God's grace set me free from fear. —
Lailah Gifty Akita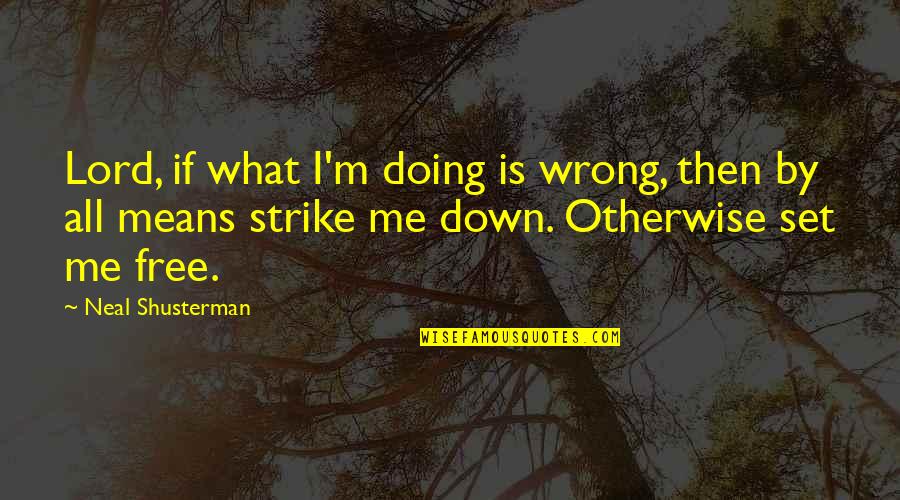 Lord, if what I'm doing is wrong, then by all means strike me down. Otherwise set me free. —
Neal Shusterman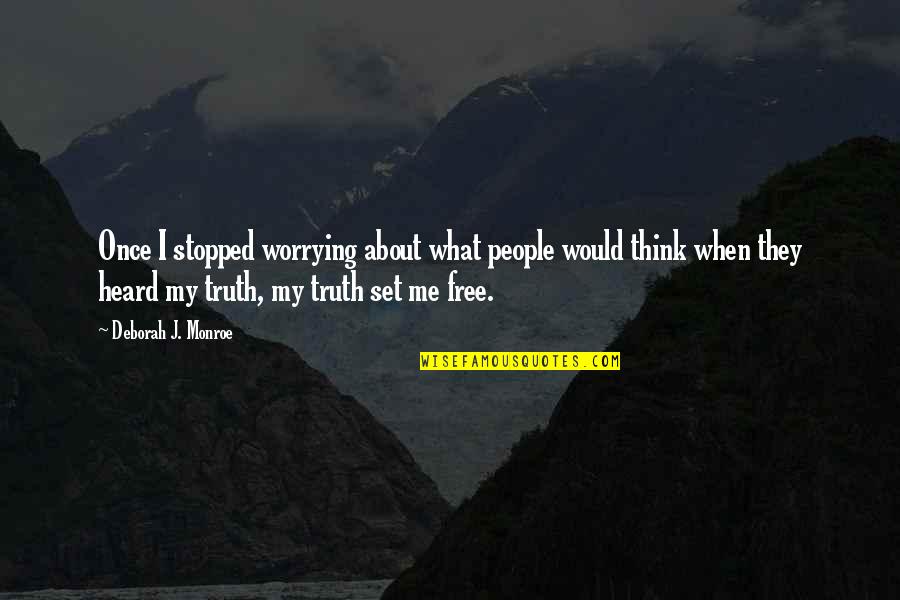 Once I stopped worrying about what people would think when they heard my truth, my truth set me free. —
Deborah J. Monroe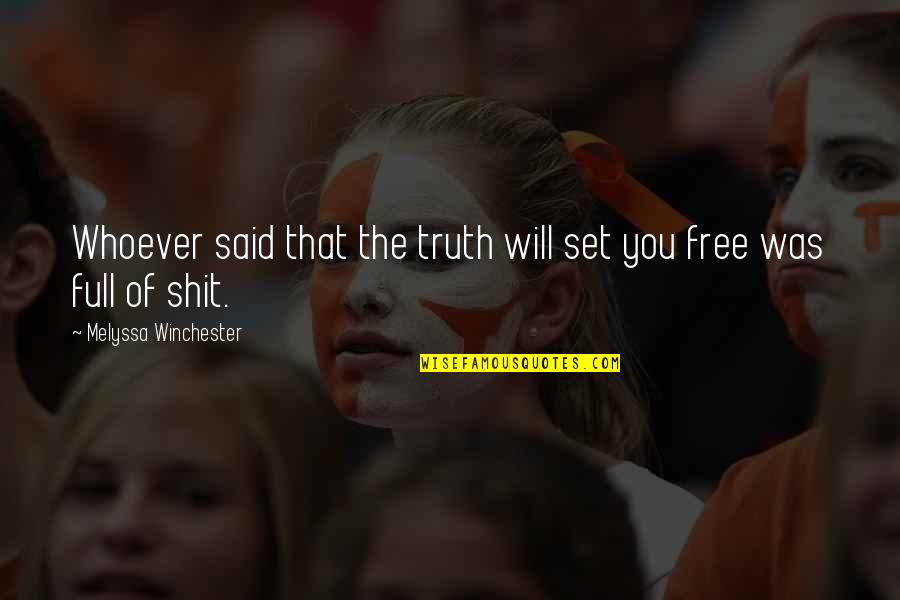 Whoever said that the truth will set you free was full of shit. —
Melyssa Winchester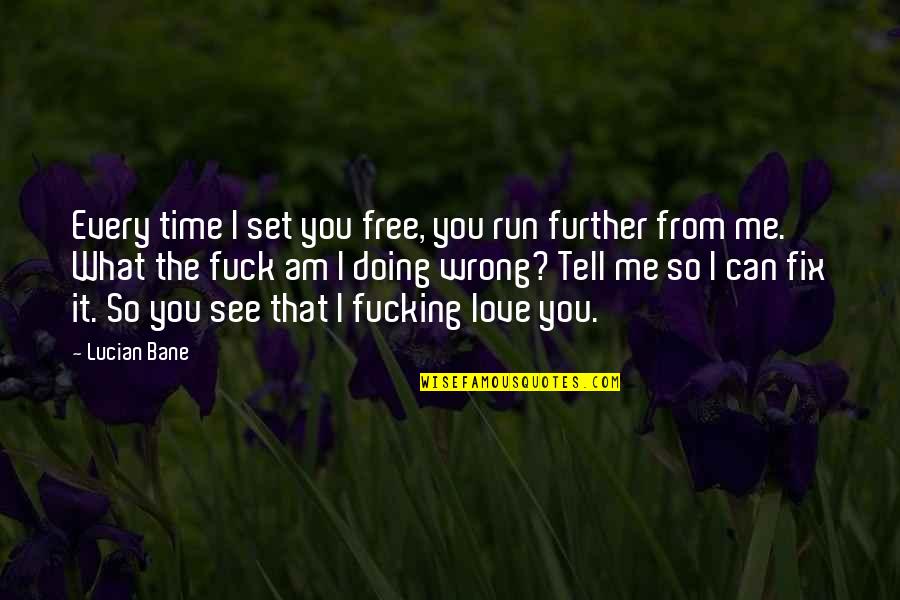 Every time I set you free, you run further from me. What the fuck am I doing wrong? Tell me so I can fix it. So you see that I fucking love you. —
Lucian Bane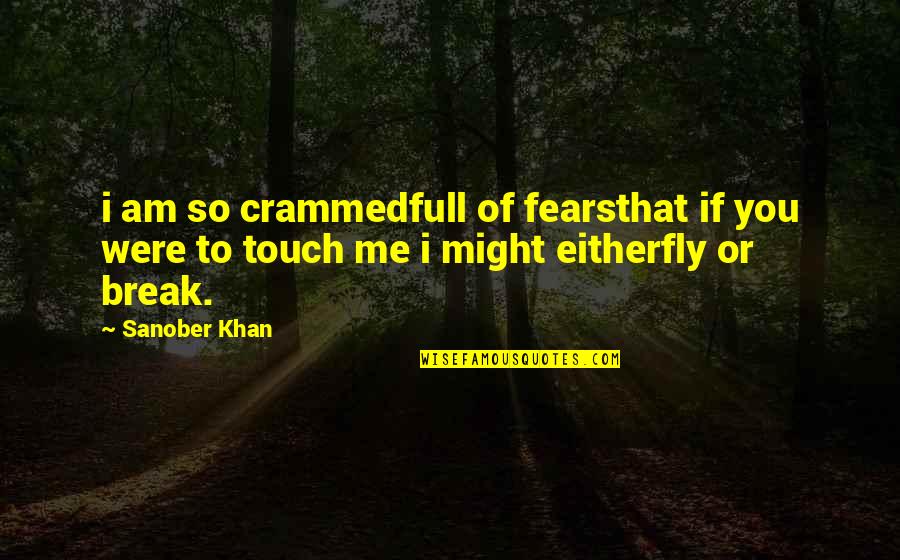 i am so crammed
full of fears
that if you were
to touch me
i might either
fly
or break. —
Sanober Khan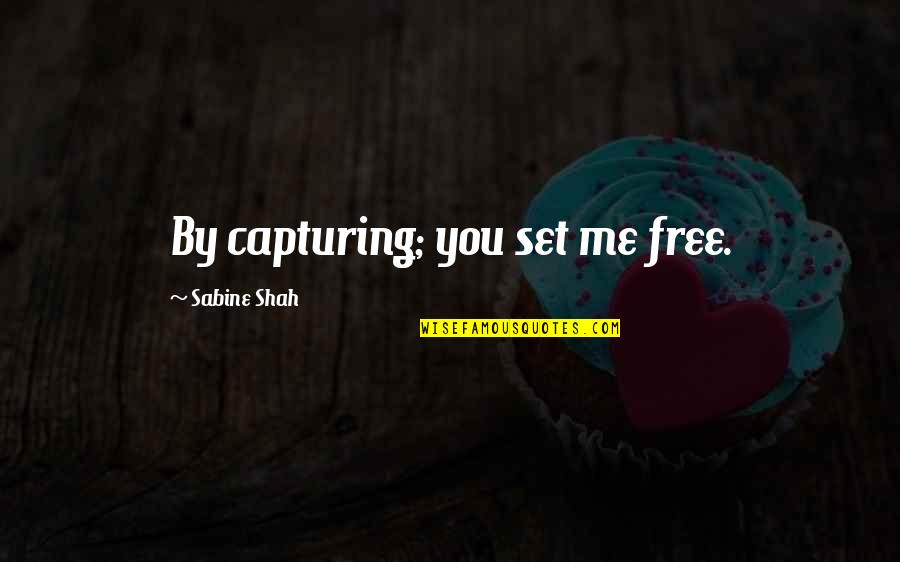 By capturing;
you set me free
. —
Sabine Shah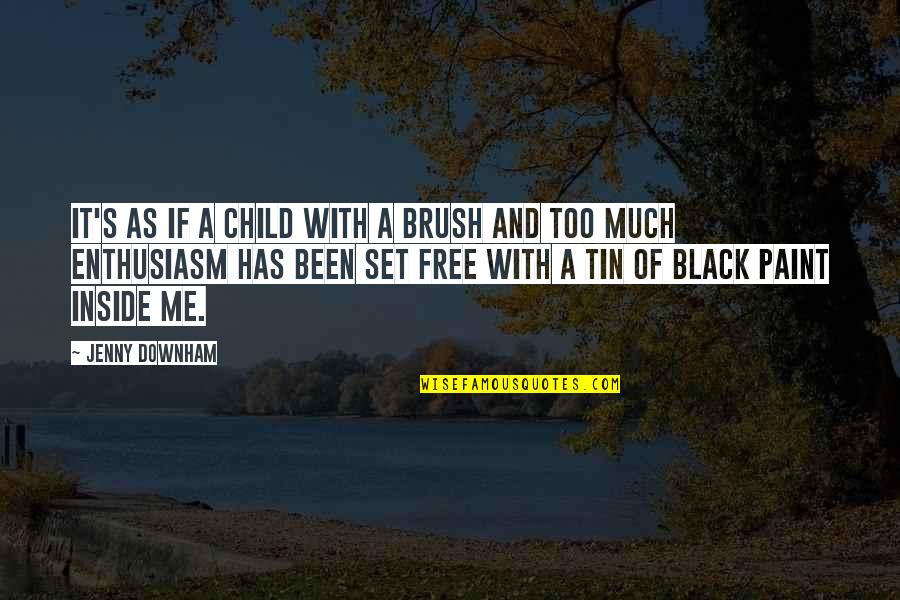 It's as if a child with a brush and too much enthusiasm has been set free with a tin of black paint inside me. —
Jenny Downham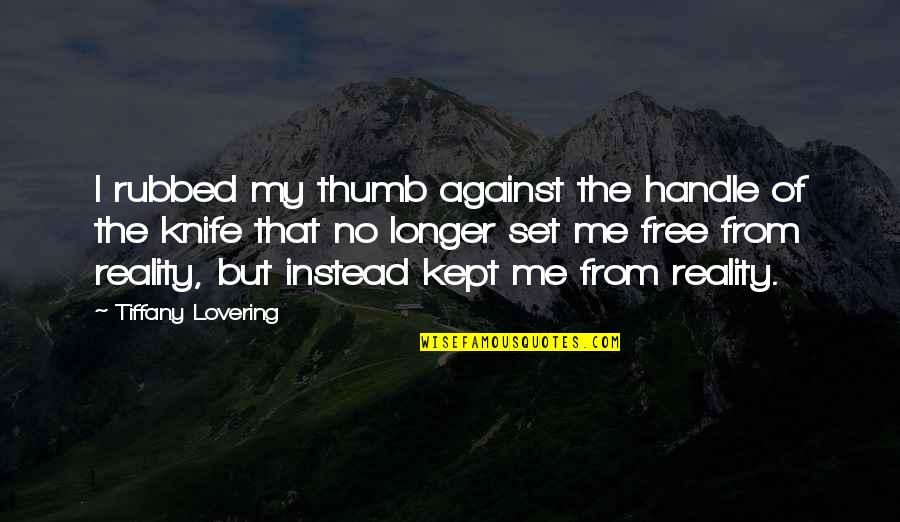 I rubbed my thumb against the handle of the knife that no longer set me free from reality, but instead kept me from reality. —
Tiffany Lovering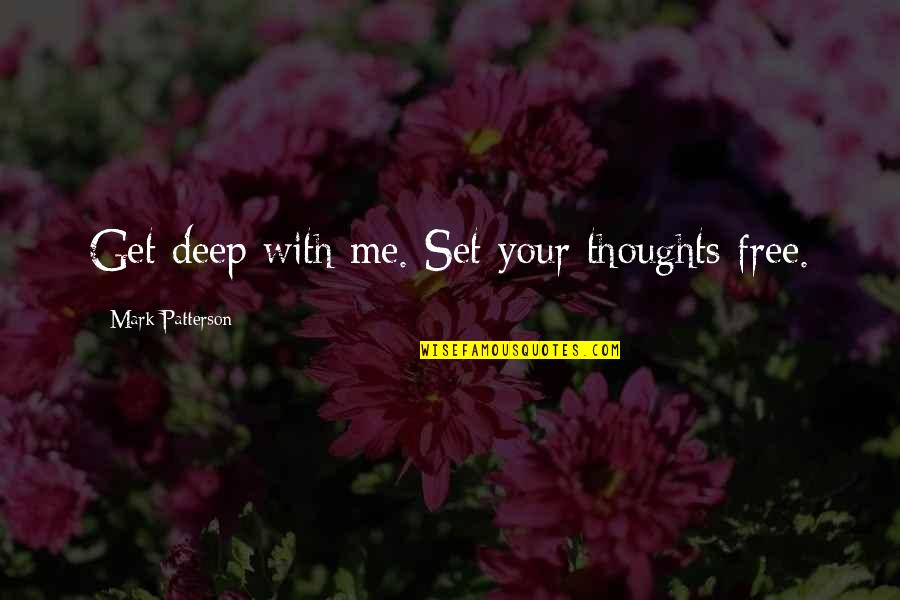 Get deep with me. Set your thoughts free. —
Mark Patterson