You Control Your Own Life Quotes
Collection of top 44 famous quotes about You Control Your Own Life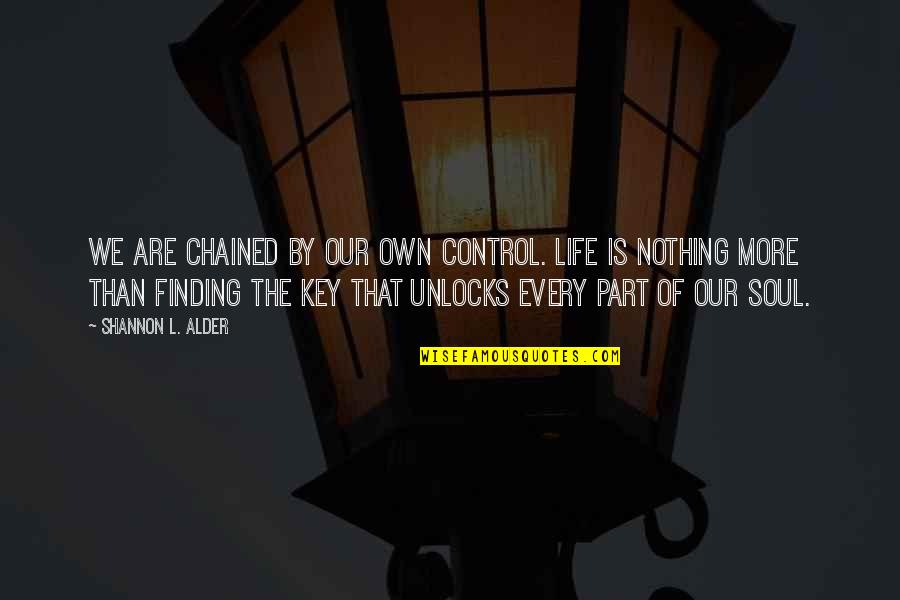 We are chained by our own control. Life is nothing more than finding the key that unlocks every part of our soul.
—
Shannon L. Alder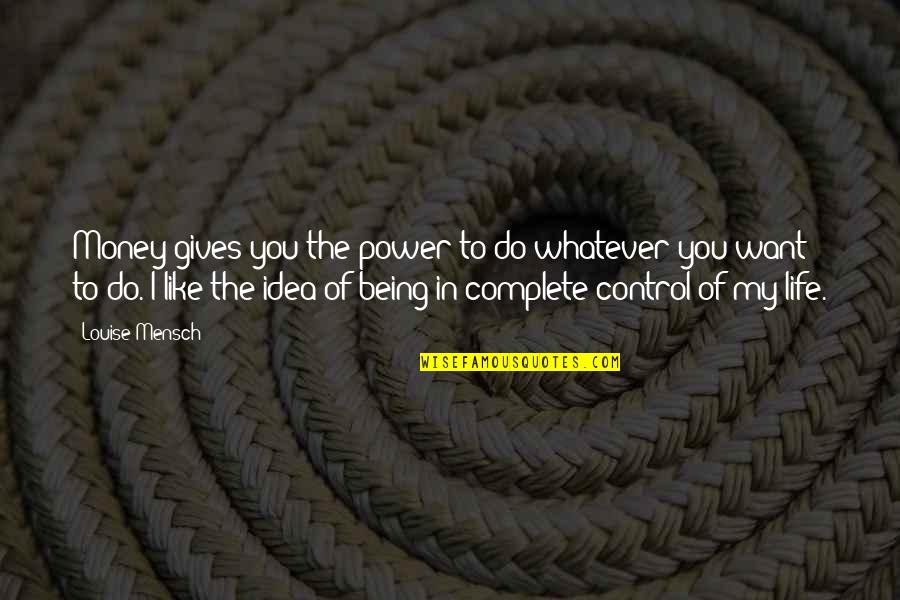 Money gives you the power to do whatever you want to do. I like the idea of being in complete control of my life.
—
Louise Mensch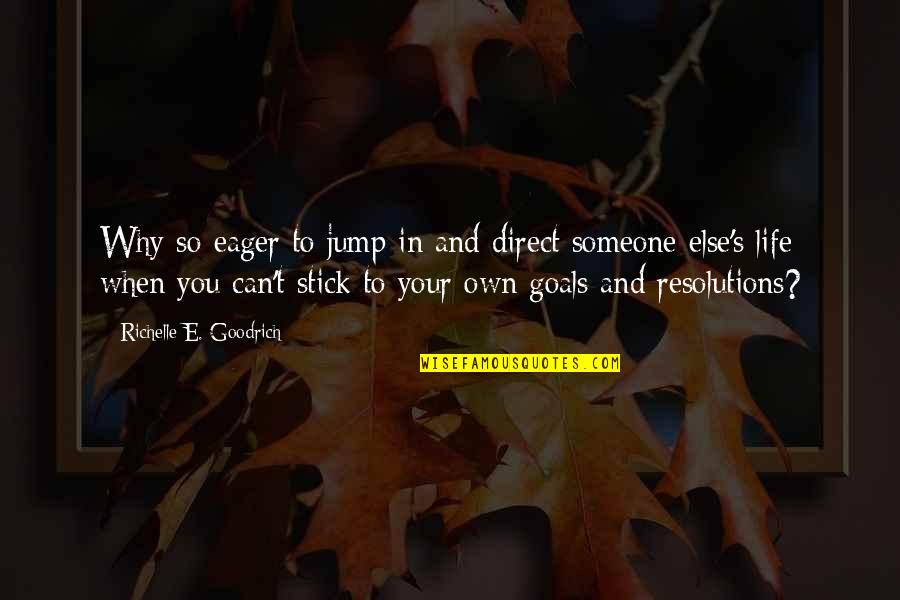 Why so eager to jump in and direct someone else's life when you can't stick to your own goals and resolutions?
—
Richelle E. Goodrich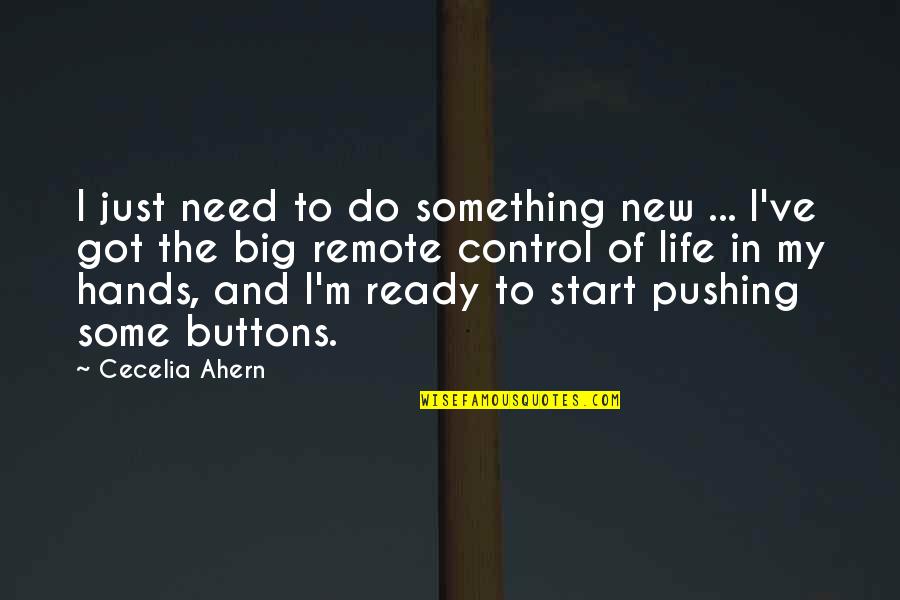 I just need to do something new ... I've got the big remote control of life in my hands, and I'm ready to start pushing some buttons.
—
Cecelia Ahern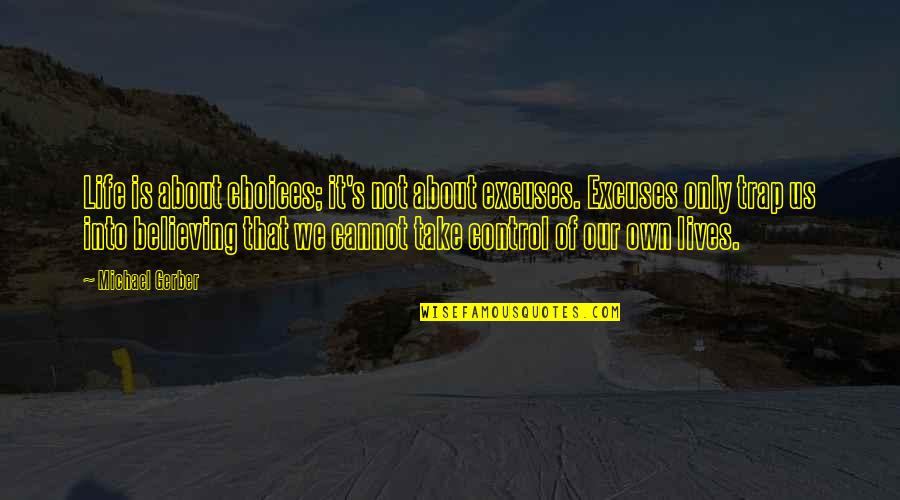 Life is about choices; it's not about excuses. Excuses only trap us into believing that we cannot take control of our own lives.
—
Michael Gerber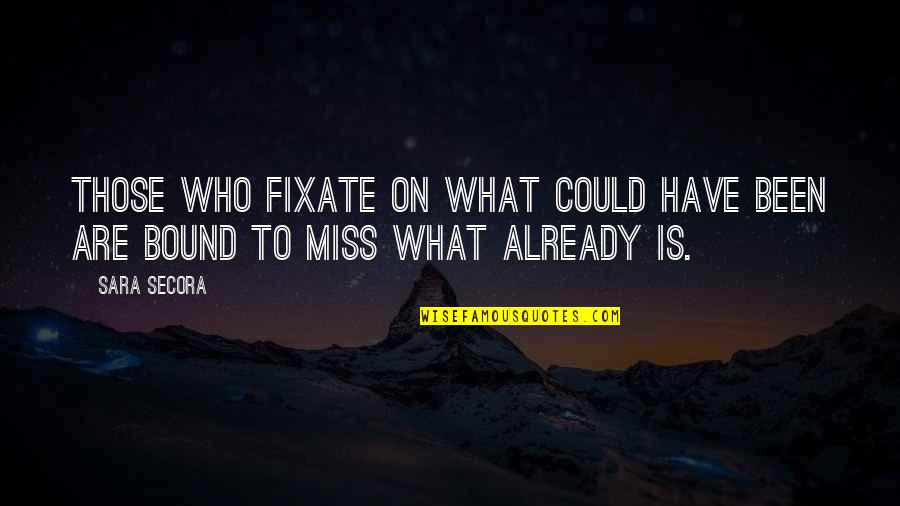 Those who fixate on what could have been are bound to miss what already is.
—
Sara Secora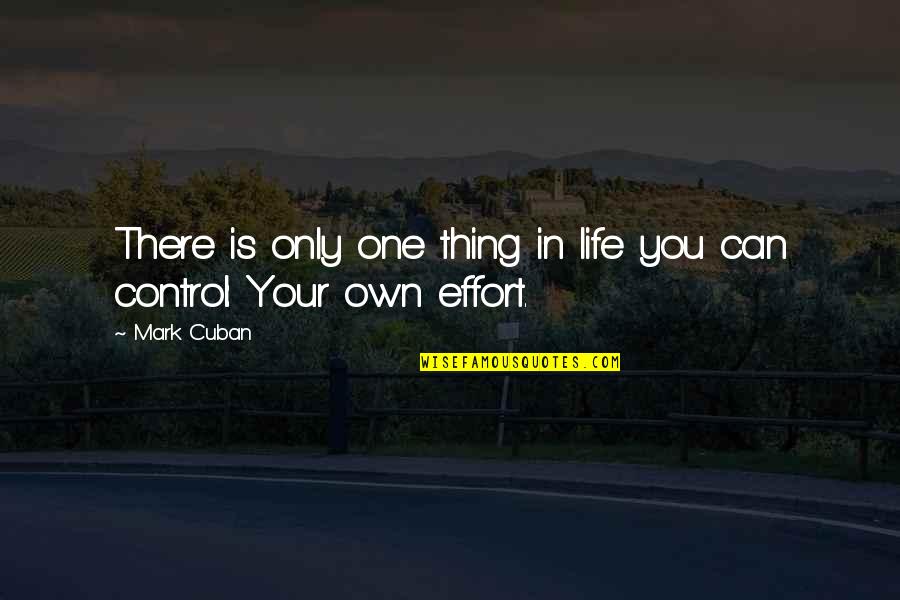 There is only one thing in life you can control: Your own effort.
—
Mark Cuban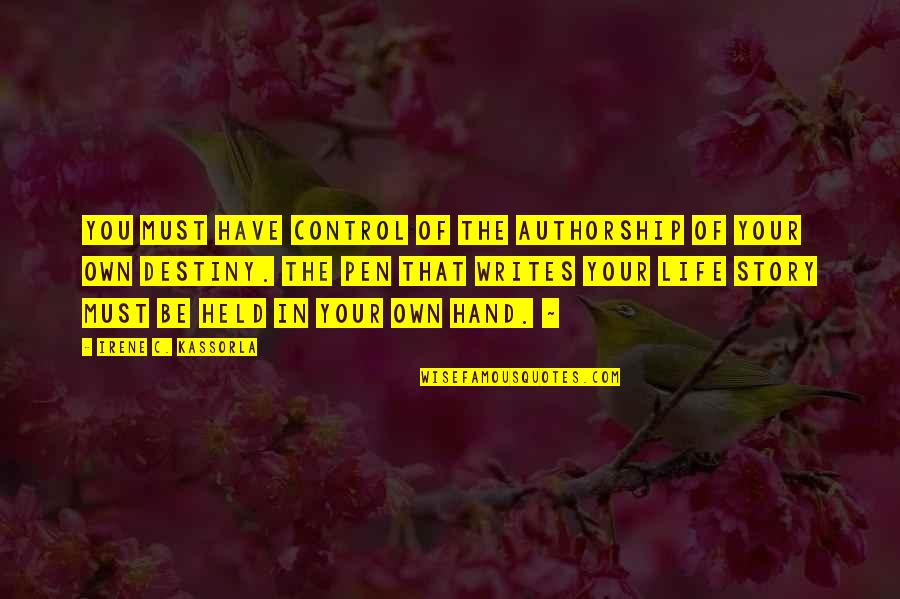 You must have control of the authorship of your own destiny. The pen that writes your life story must be held in your own hand. ~
—
Irene C. Kassorla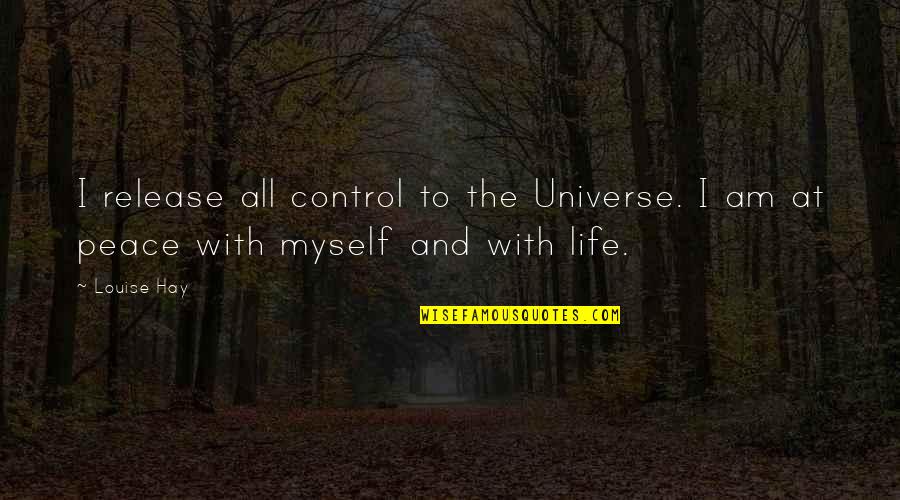 I release all control to the Universe. I am at peace with myself and with life.
—
Louise Hay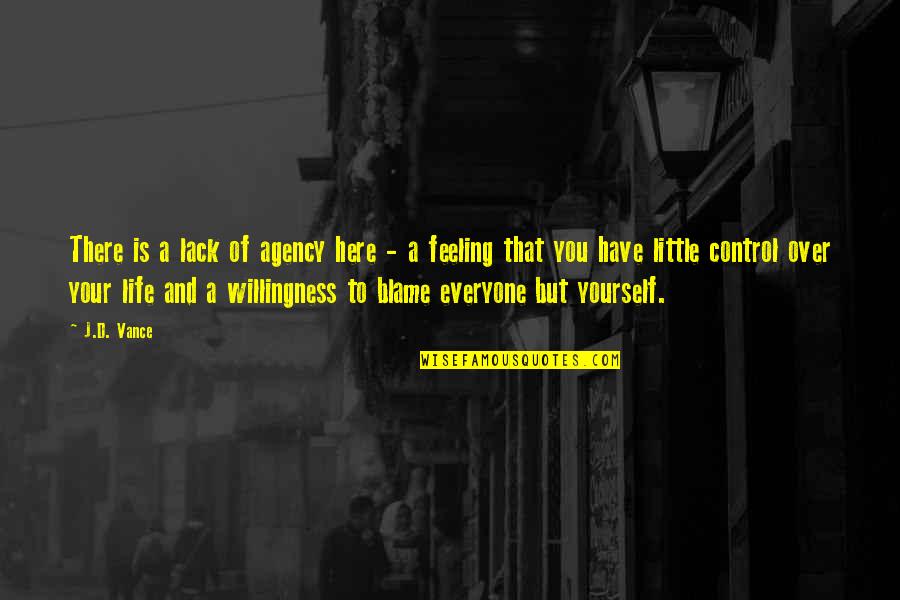 There is a lack of agency here - a feeling that you have little control over your life and a willingness to blame everyone but yourself.
—
J.D. Vance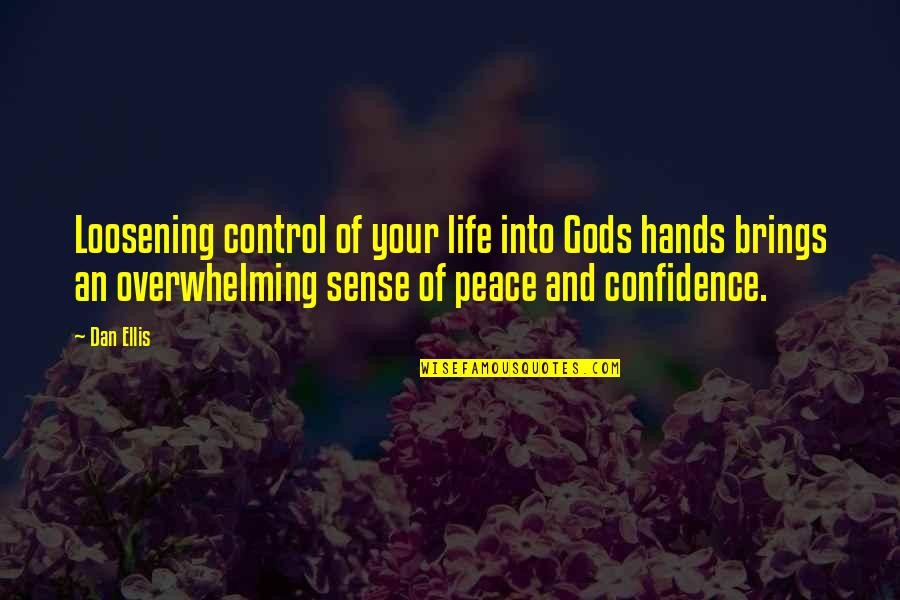 Loosening control of your life into Gods hands brings an overwhelming sense of peace and confidence.
—
Dan Ellis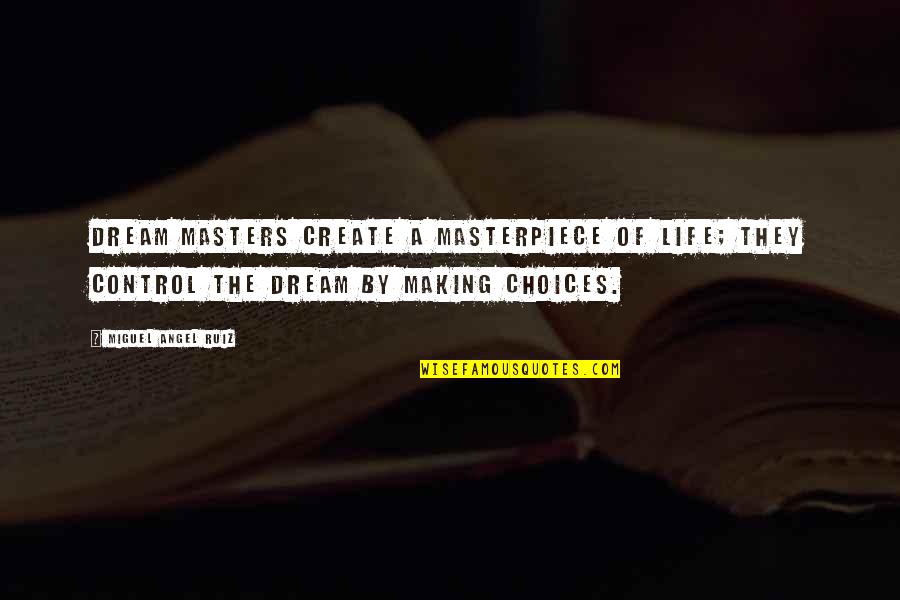 Dream masters create a masterpiece of life; they control the dream by making choices.
—
Miguel Angel Ruiz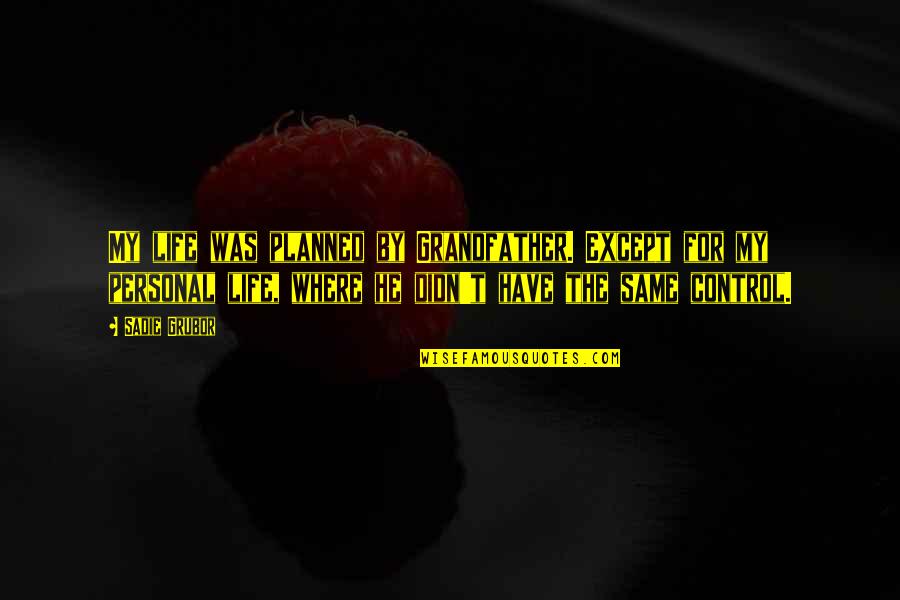 My life was planned by Grandfather. Except for my personal life, where he didn't have the same control.
—
Sadie Grubor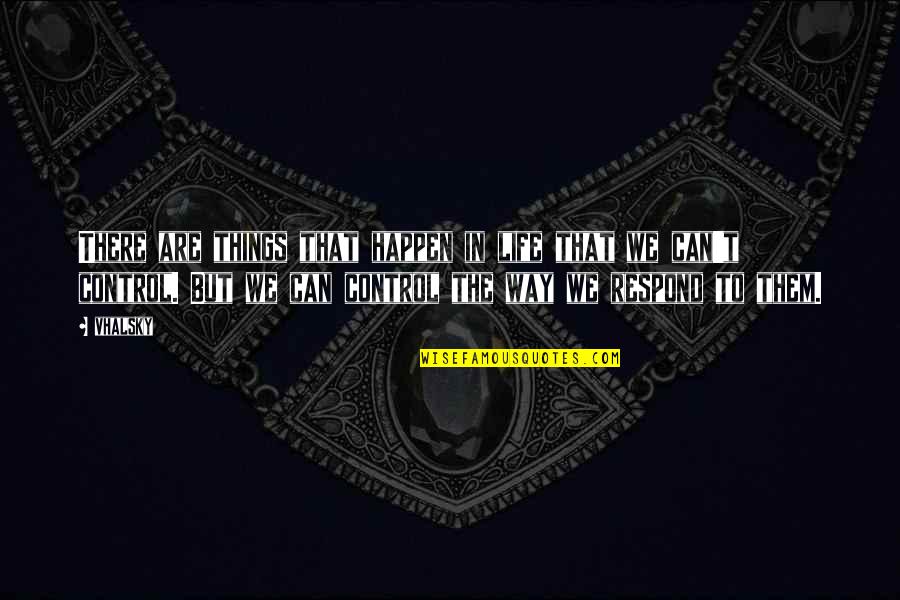 There are things that happen in life that we can't control. But we can control the way we respond to them. —
Vhalsky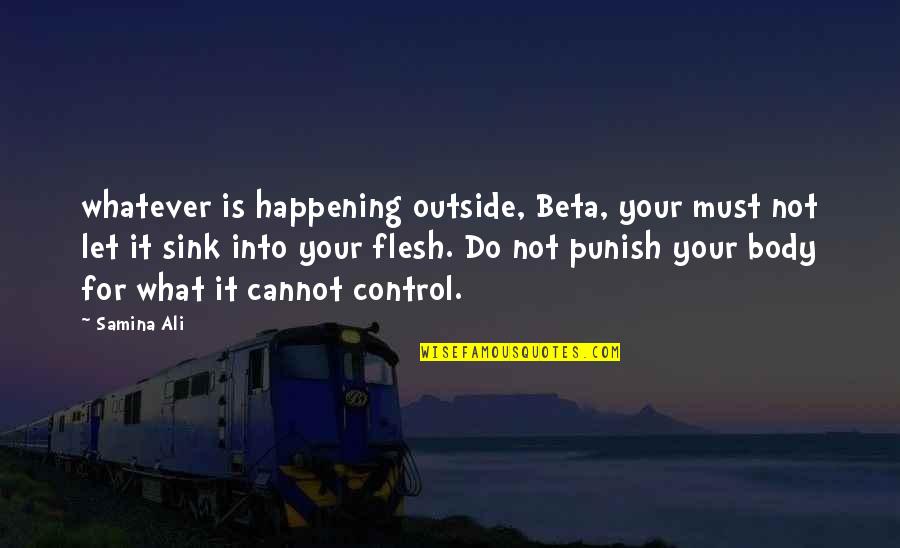 whatever is happening outside, Beta, your must not let it sink into your flesh. Do not punish your body for what it cannot control. —
Samina Ali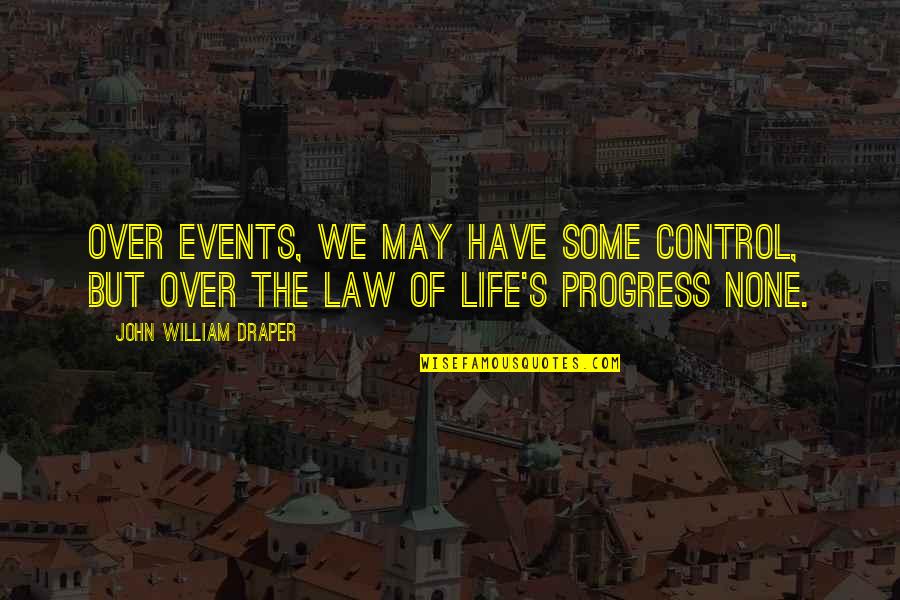 Over events, we may have some control, but over the law of life's progress none. —
John William Draper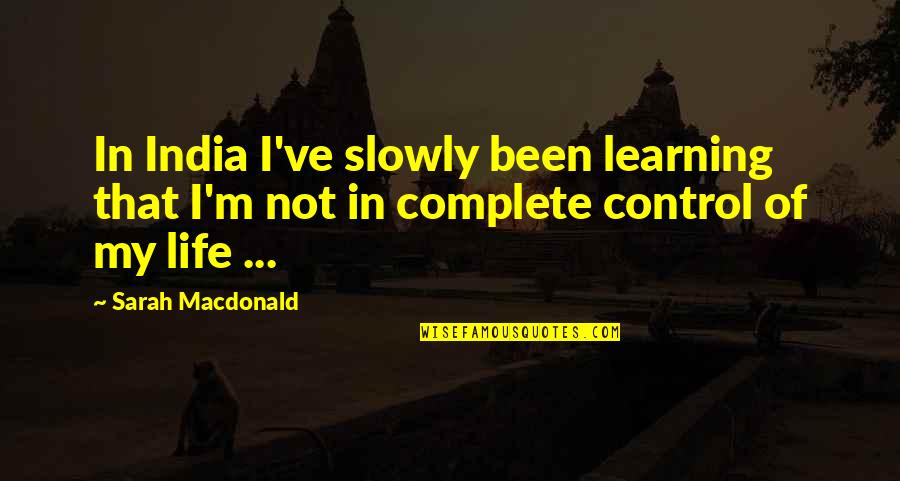 In India I've slowly been learning that I'm not in complete control of my life ... —
Sarah Macdonald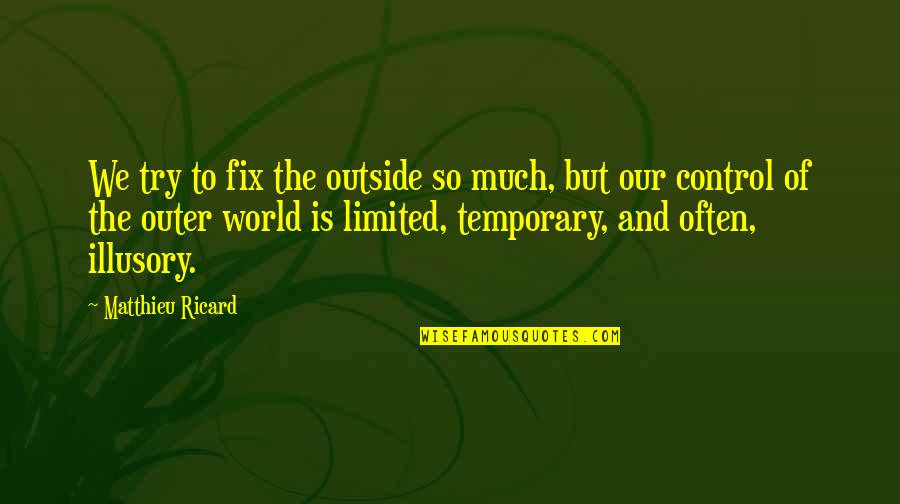 We try to fix the outside so much, but our control of the outer world is limited, temporary, and often, illusory. —
Matthieu Ricard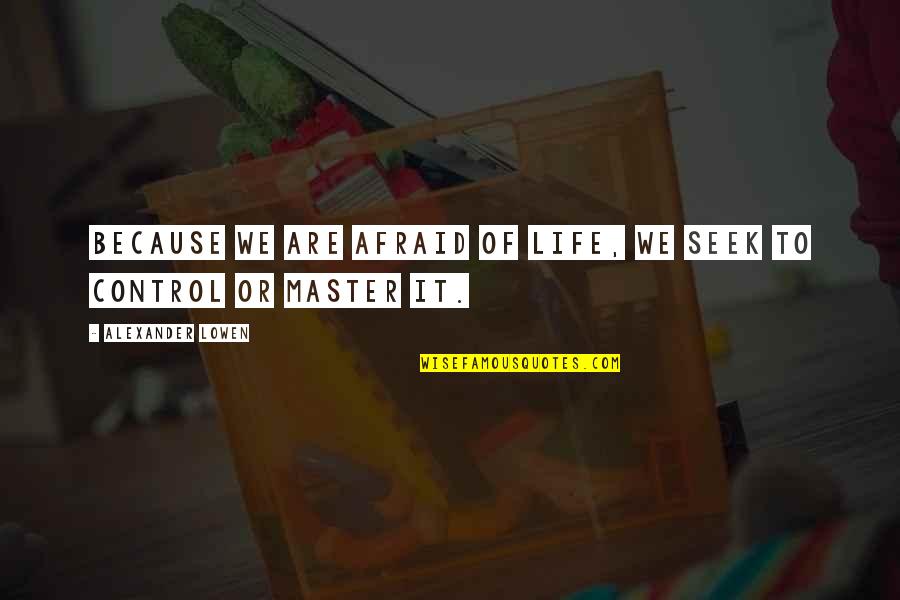 Because we are afraid of life, we seek to control or master it. —
Alexander Lowen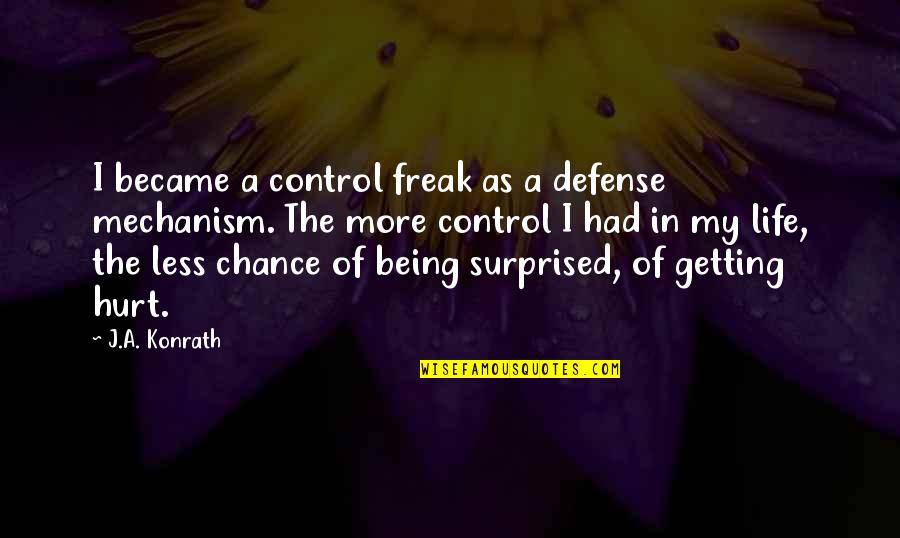 I became a control freak as a defense mechanism. The more control I had in my life, the less chance of being surprised, of getting hurt. —
J.A. Konrath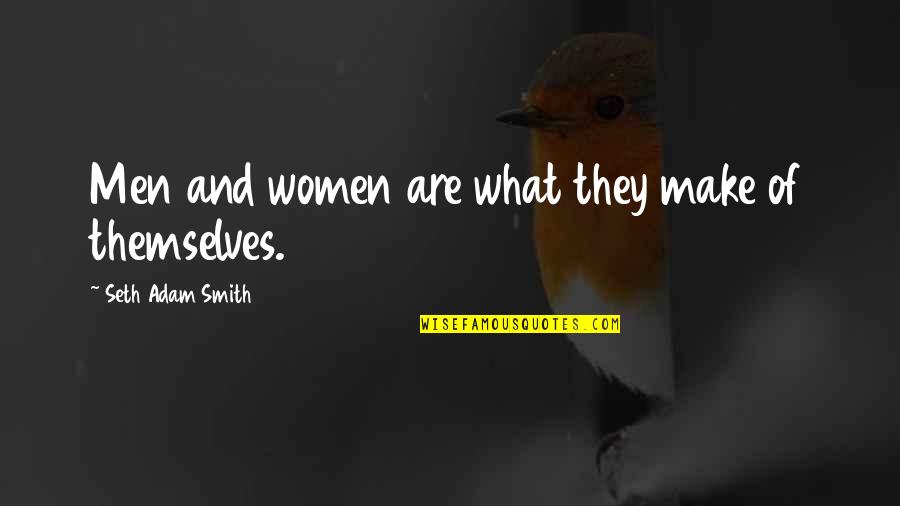 Men and women are what they make of themselves. —
Seth Adam Smith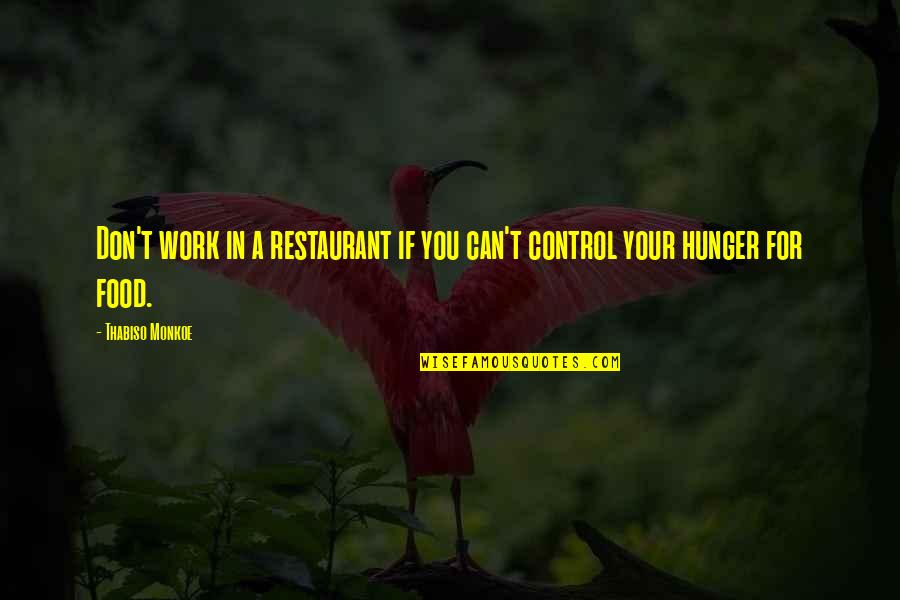 Don't work in a restaurant if you can't control your hunger for food. —
Thabiso Monkoe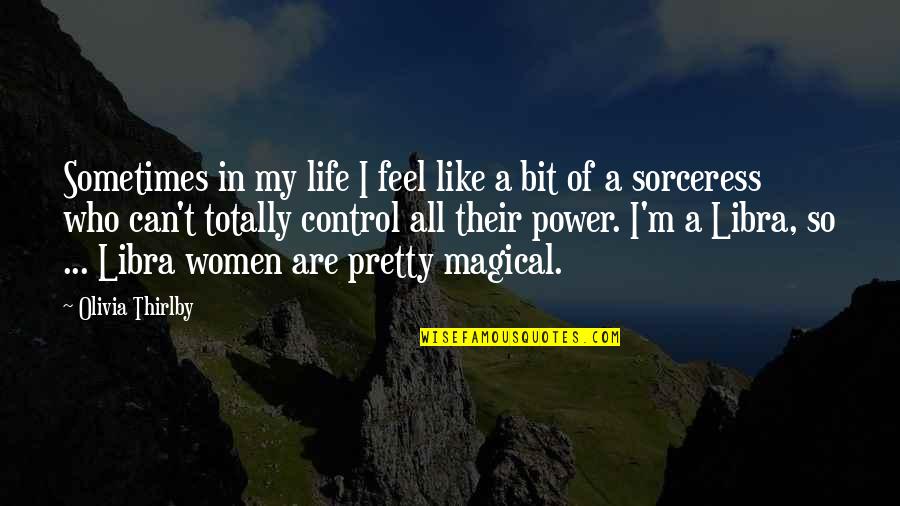 Sometimes in my life I feel like a bit of a sorceress who can't totally control all their power. I'm a Libra, so ... Libra women are pretty magical. —
Olivia Thirlby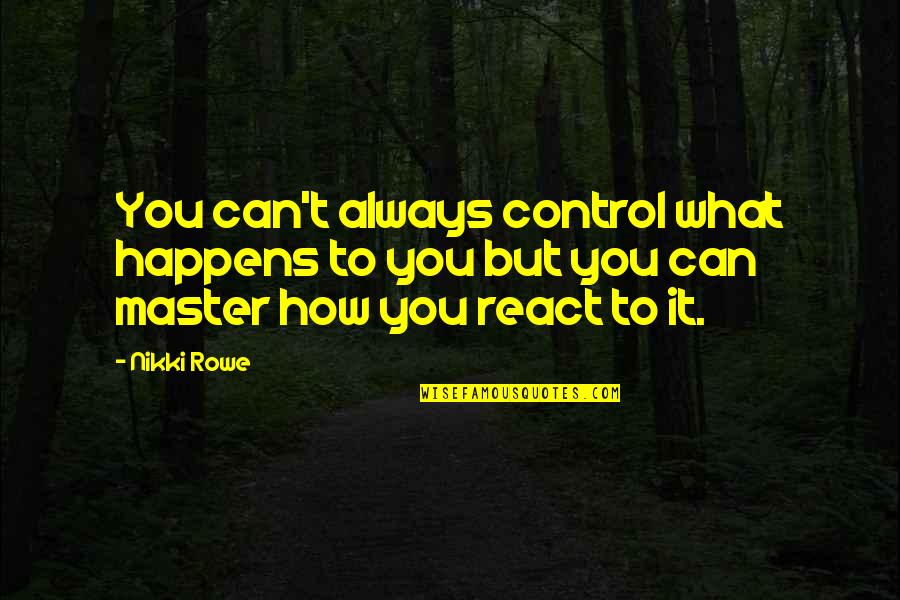 You can't always control what happens to you but you can master how you react to it. —
Nikki Rowe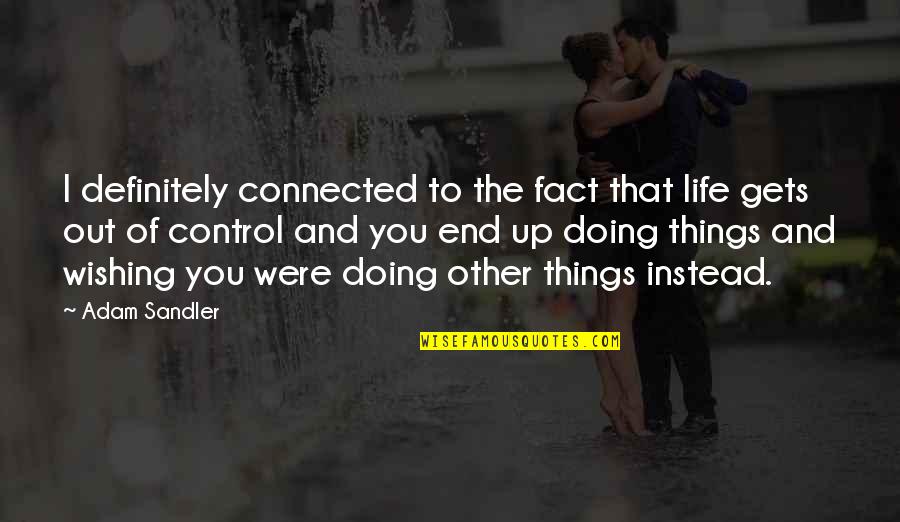 I definitely connected to the fact that life gets out of control and you end up doing things and wishing you were doing other things instead. —
Adam Sandler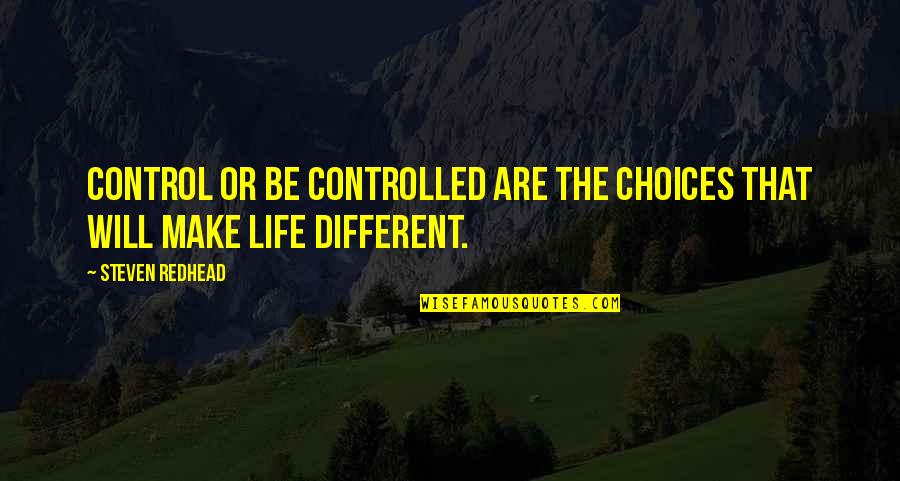 Control or be controlled are the choices that will make life different. —
Steven Redhead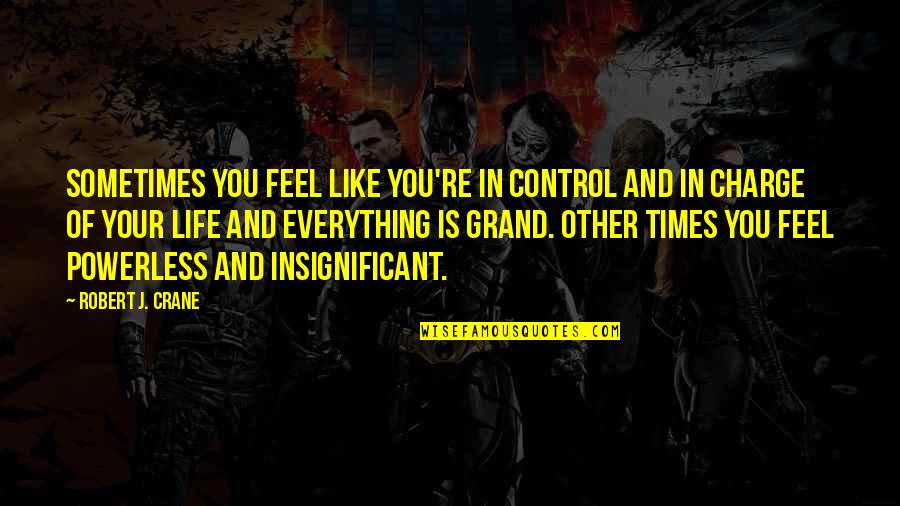 Sometimes you feel like you're in control and in charge of your life and everything is grand. Other times you feel powerless and insignificant. —
Robert J. Crane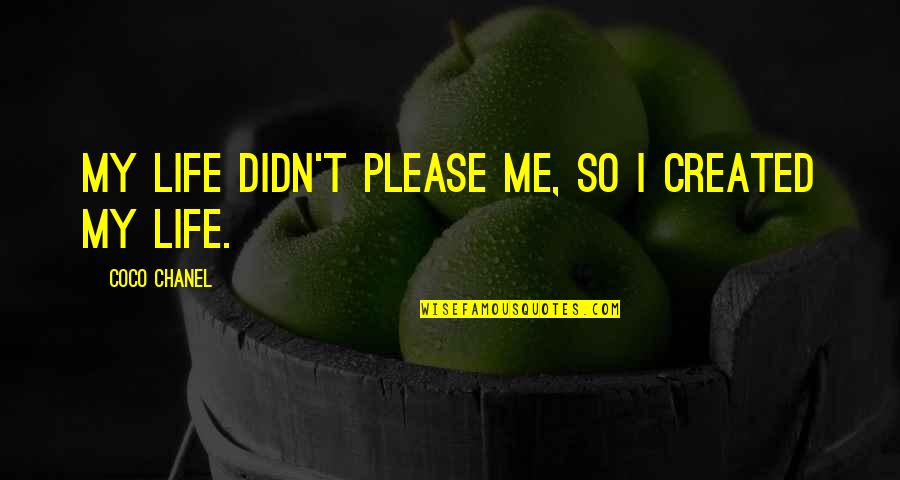 My life didn't please me, so I created my life. —
Coco Chanel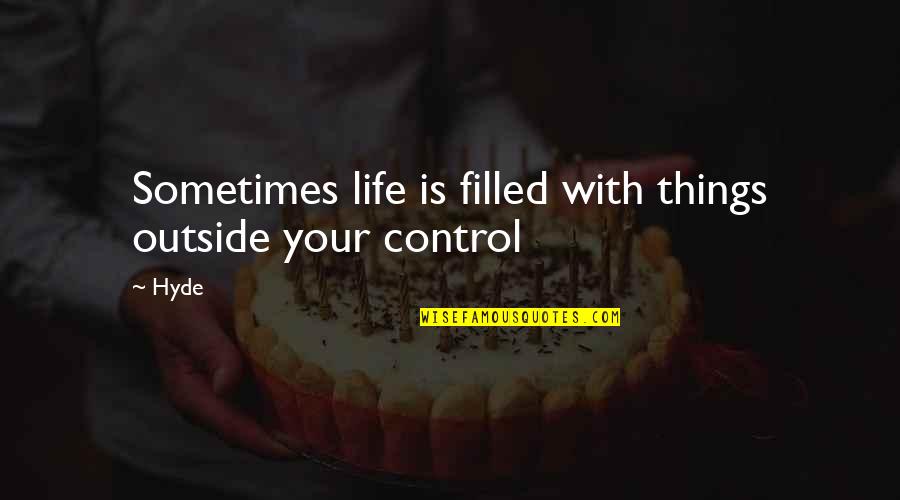 Sometimes life is filled with things outside your control —
Hyde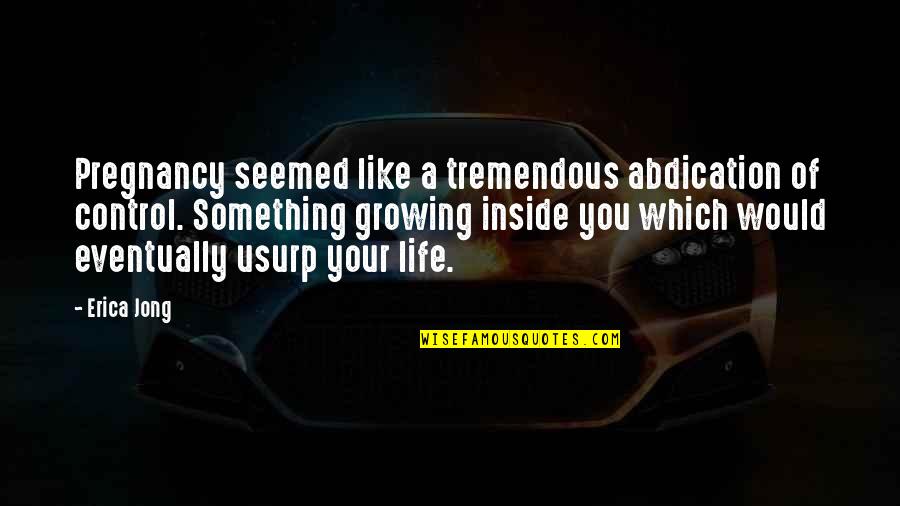 Pregnancy seemed like a tremendous abdication of control. Something growing inside you which would eventually usurp your life. —
Erica Jong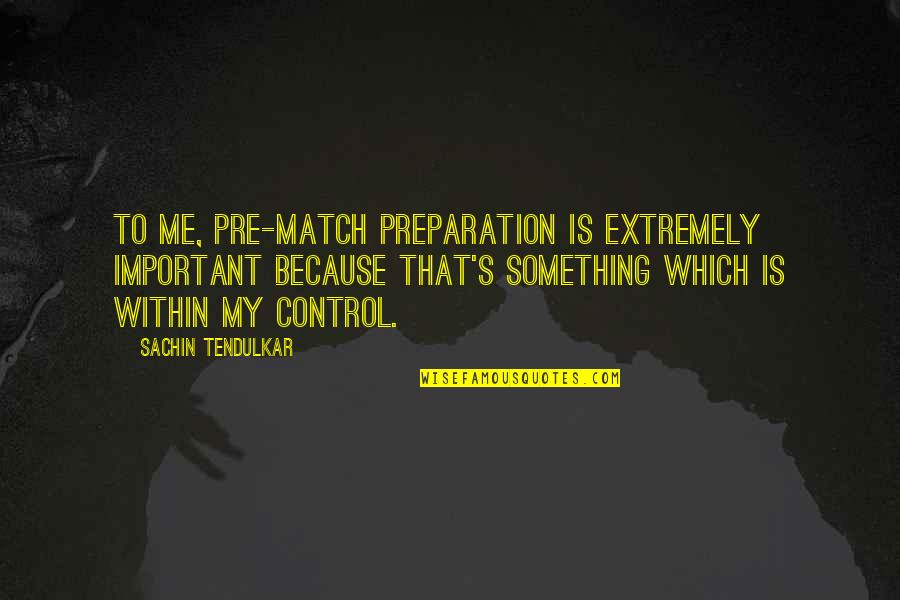 To me, pre-match preparation is extremely important because that's something which is within my control. —
Sachin Tendulkar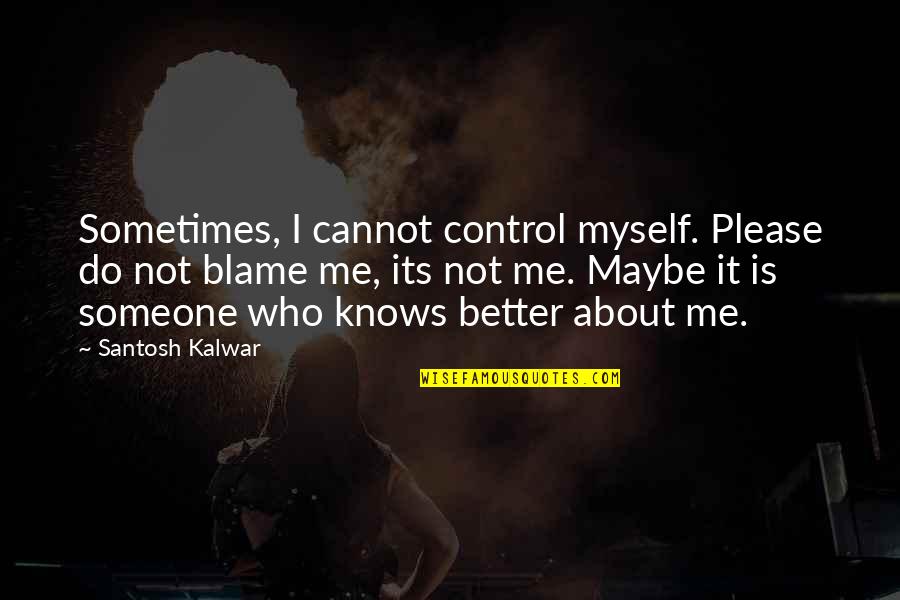 Sometimes, I cannot control myself. Please do not blame me, its not me. Maybe it is someone who knows better about me. —
Santosh Kalwar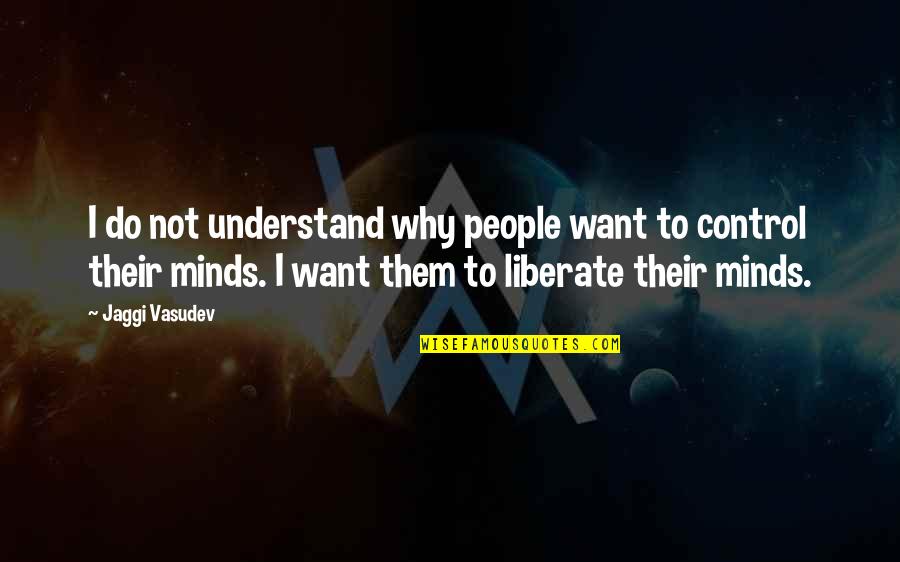 I do not understand why people want to control their minds. I want them to liberate their minds. —
Jaggi Vasudev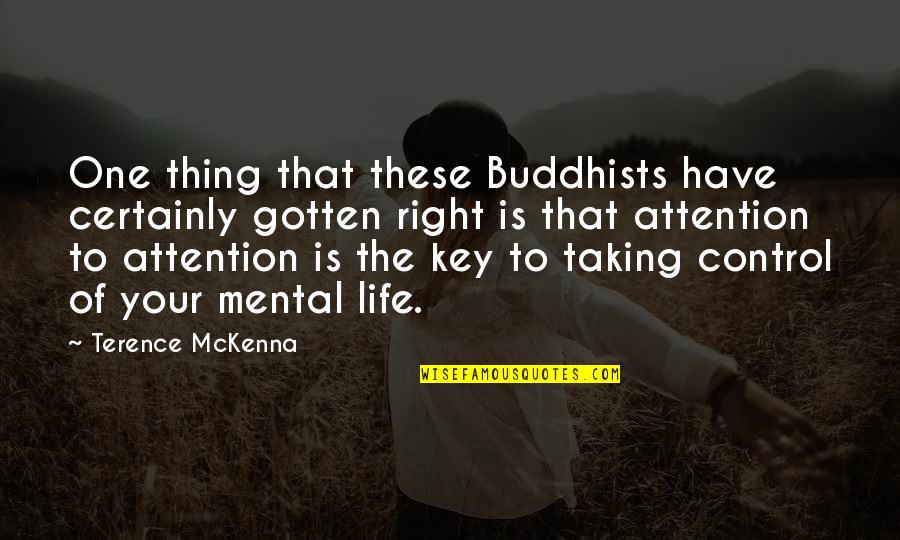 One thing that these Buddhists have certainly gotten right is that attention to attention is the key to taking control of your mental life. —
Terence McKenna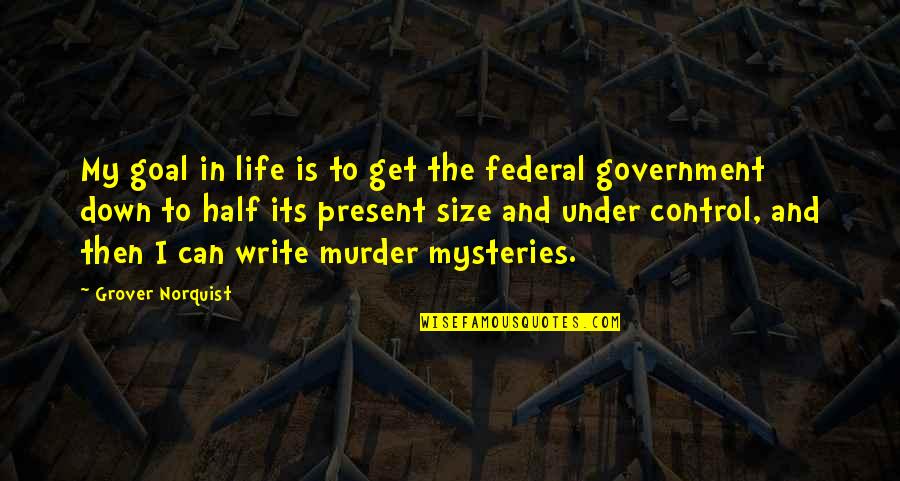 My goal in life is to get the federal government down to half its present size and under control, and then I can write murder mysteries. —
Grover Norquist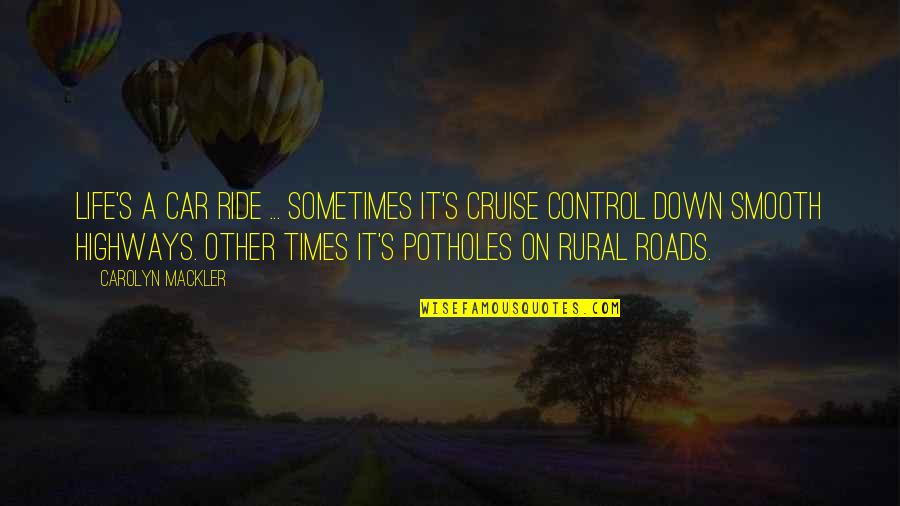 Life's a car ride ... Sometimes it's cruise control down smooth highways. Other times it's potholes on rural roads. —
Carolyn Mackler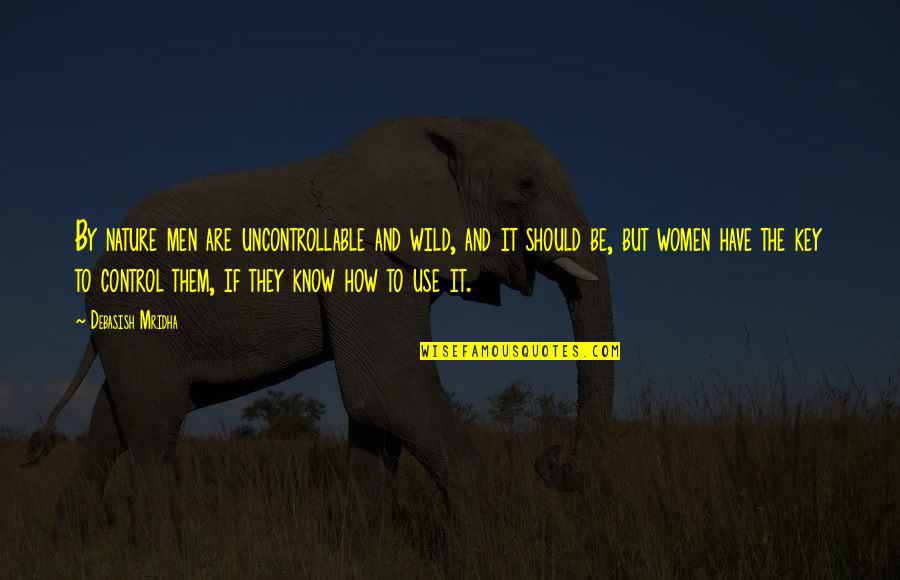 By nature men are uncontrollable and wild, and it should be, but women have the key to control them, if they know how to use it. —
Debasish Mridha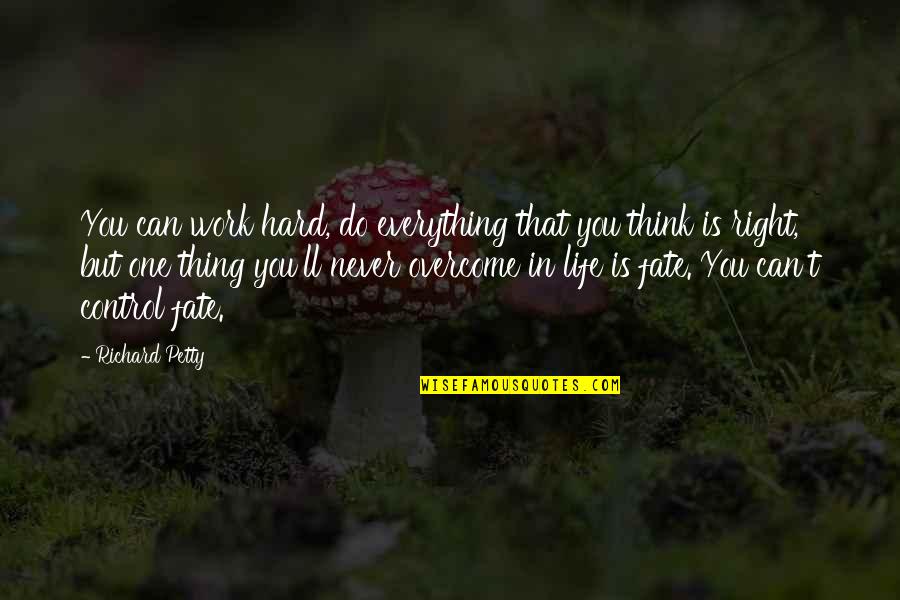 You can work hard, do everything that you think is right, but one thing you'll never overcome in life is fate. You can't control fate. —
Richard Petty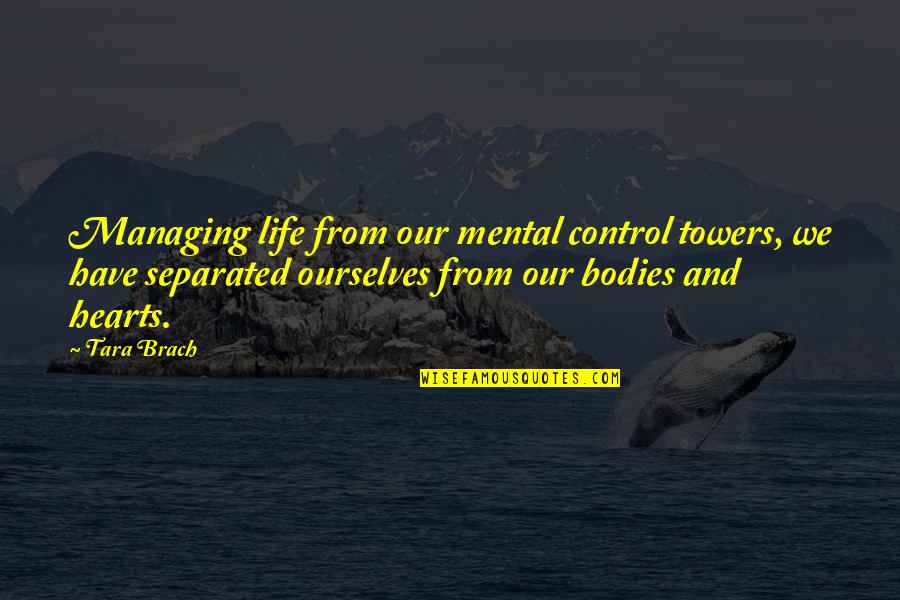 Managing life from our mental control towers, we have separated ourselves from our bodies and hearts. —
Tara Brach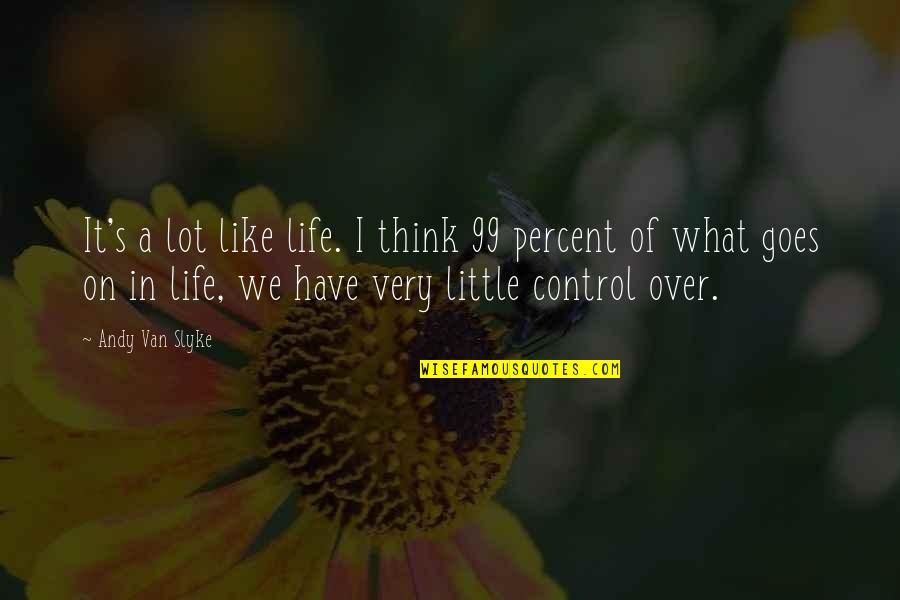 It's a lot like life. I think 99 percent of what goes on in life, we have very little control over. —
Andy Van Slyke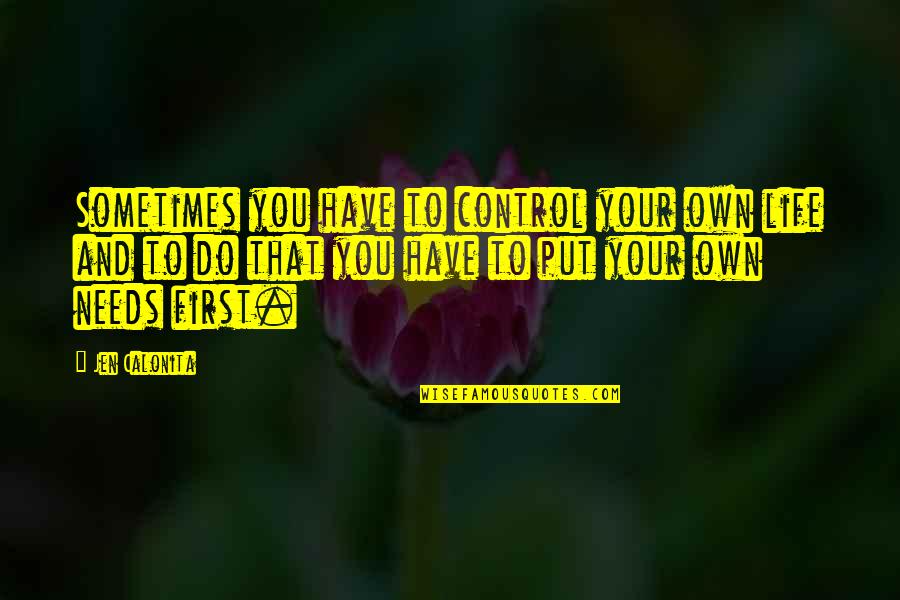 Sometimes you have to control your own life and to do that you have to put your own needs first. —
Jen Calonita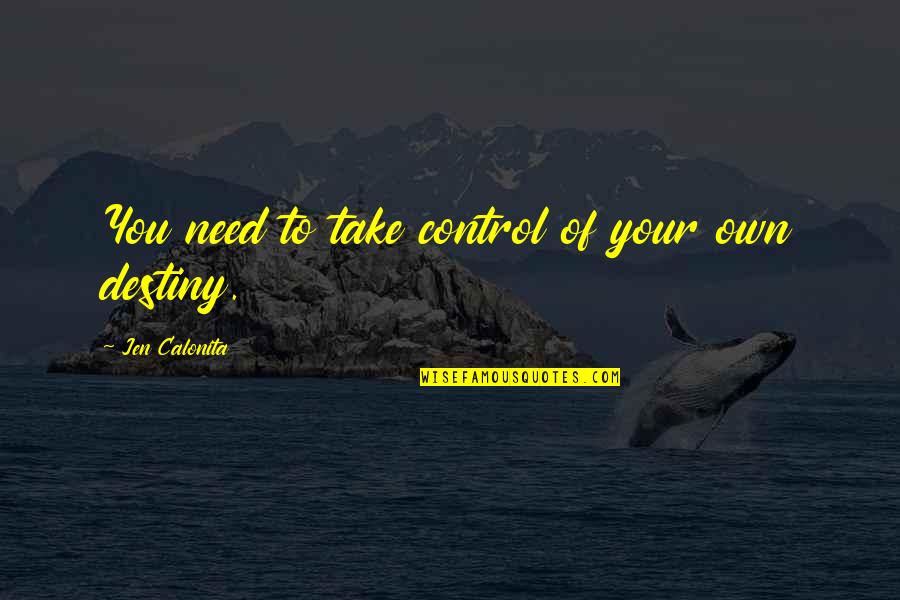 You need to take control of your own destiny. —
Jen Calonita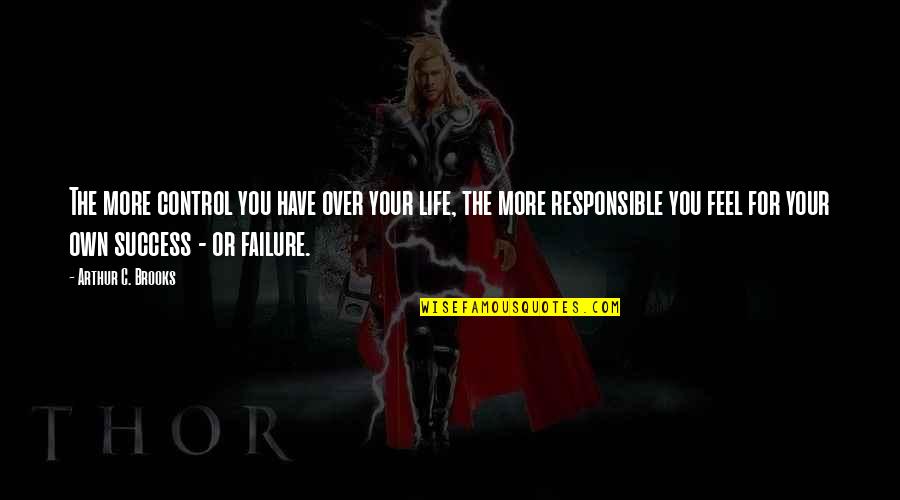 The more control you have over your life, the more responsible you feel for your own success - or failure. —
Arthur C. Brooks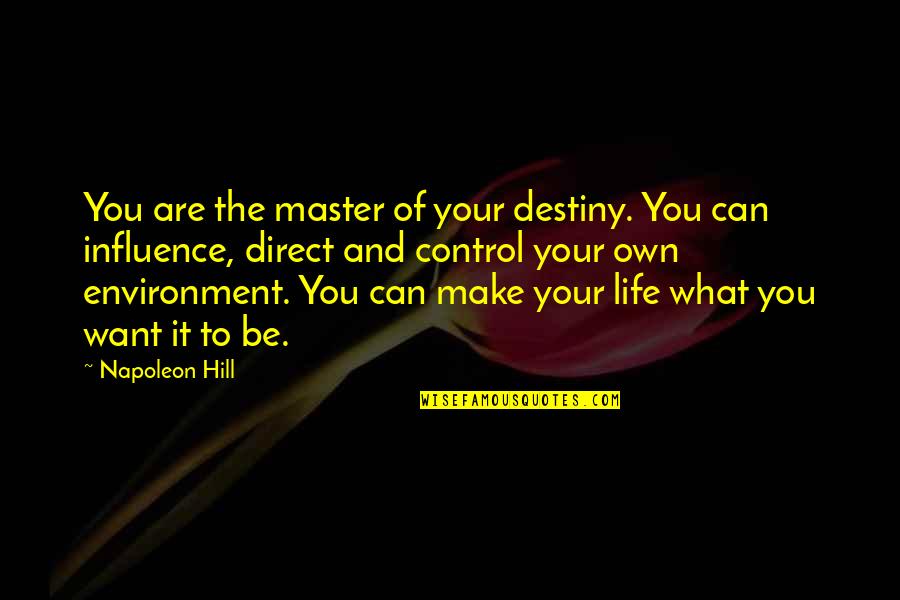 You are the master of your destiny. You can influence, direct and control your own environment. You can make your life what you want it to be. —
Napoleon Hill