Ellen Kushner Quotes
Top 14 wise famous quotes and sayings by Ellen Kushner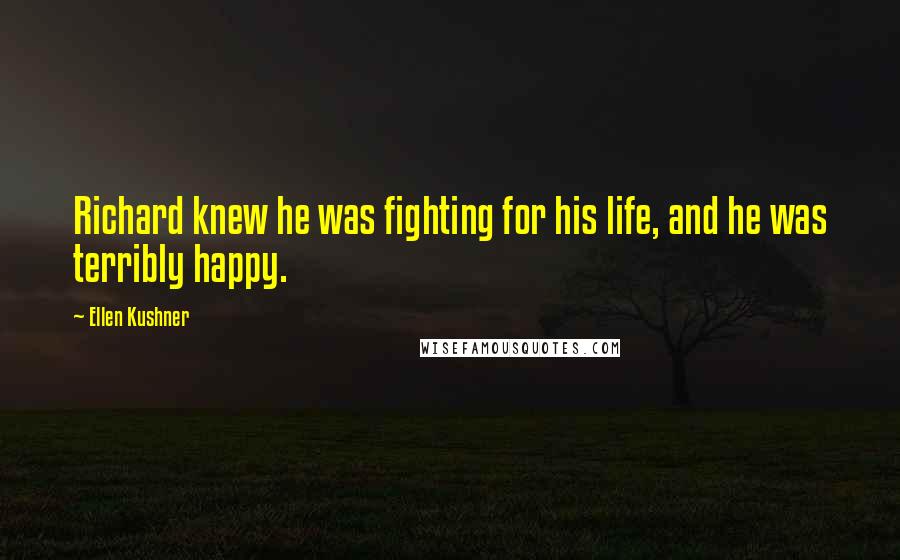 Richard knew he was fighting for his life, and he was terribly happy.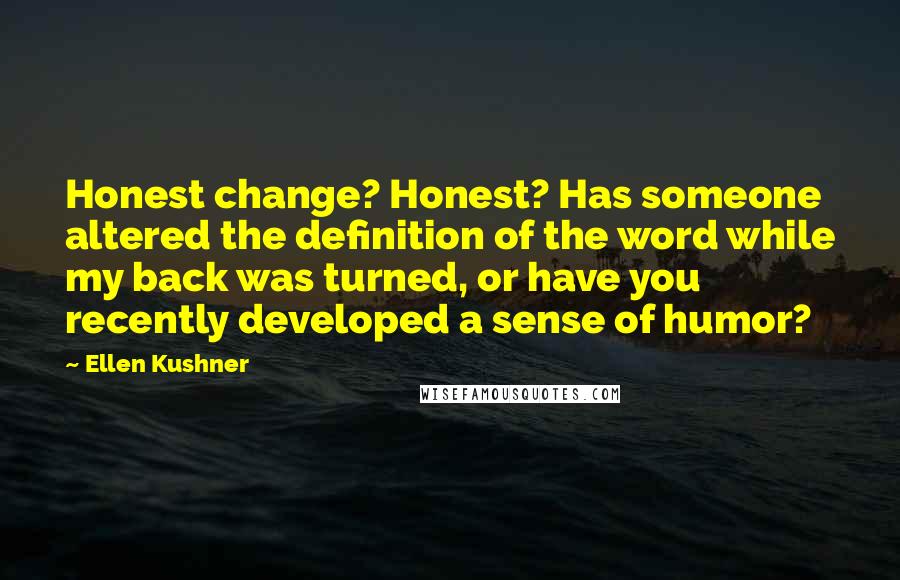 Honest change? Honest? Has someone altered the definition of the word while my back was turned, or have you recently developed a sense of humor?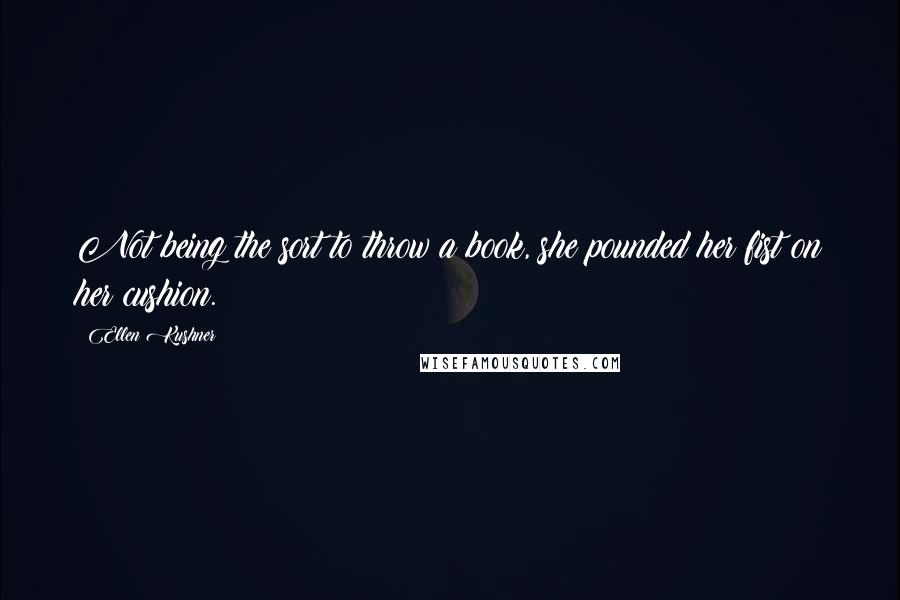 Not being the sort to throw a book, she pounded her fist on her cushion.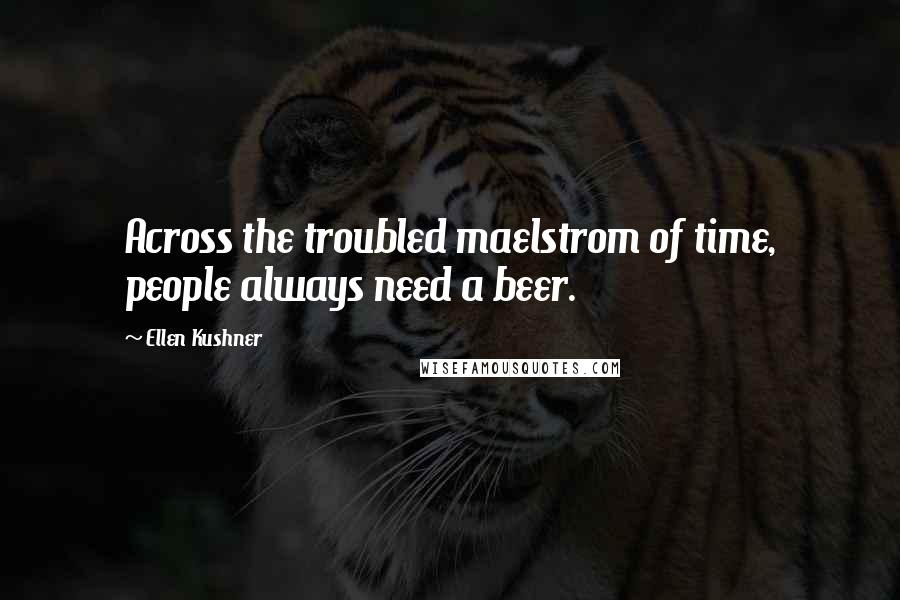 Across the troubled maelstrom of time, people always need a beer.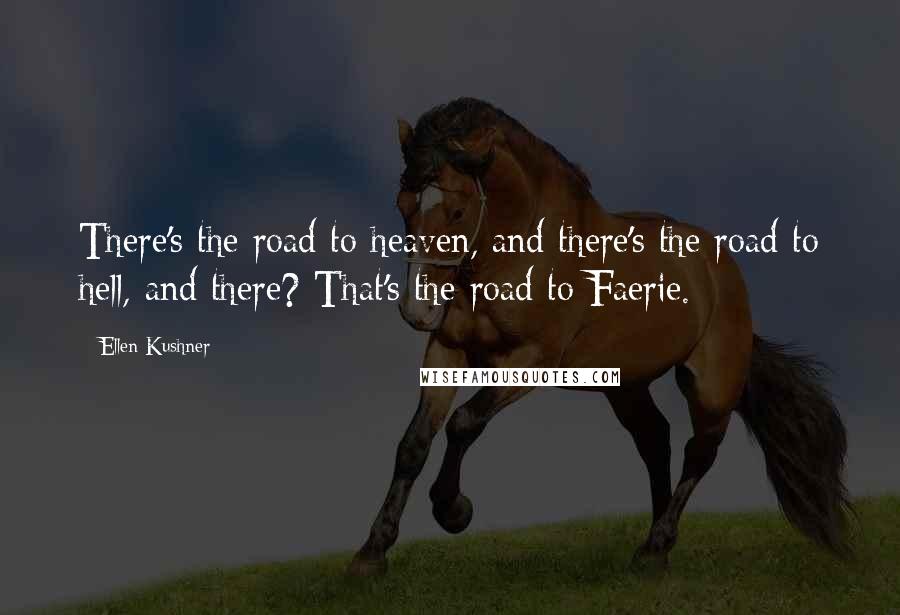 There's the road to heaven, and there's the road to hell, and there? That's the road to Faerie.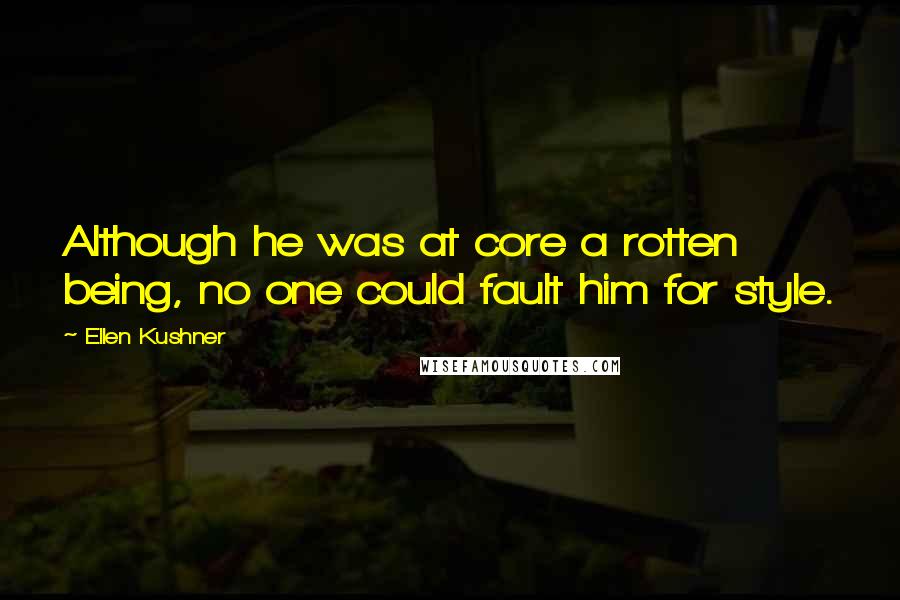 Although he was at core a rotten being, no one could fault him for style.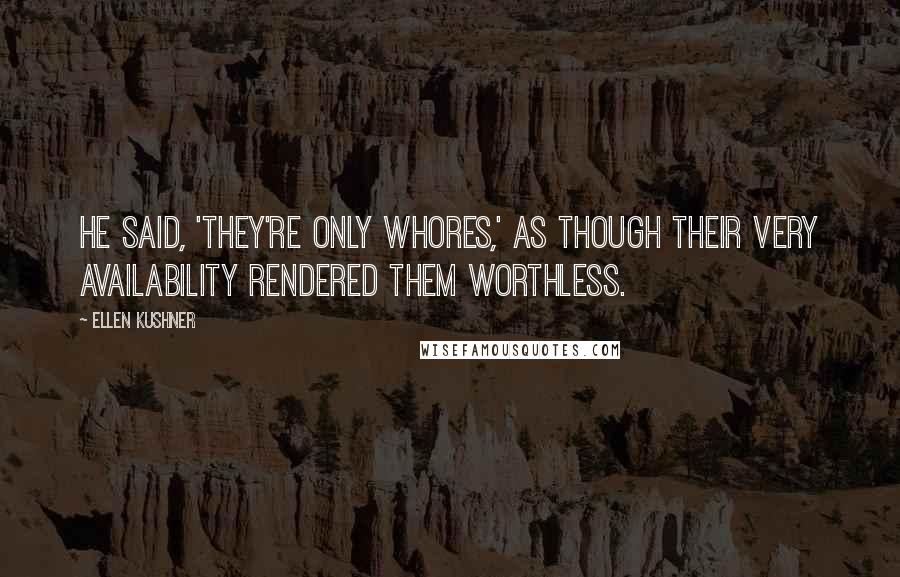 He said, 'They're only whores,' as though their very availability rendered them worthless.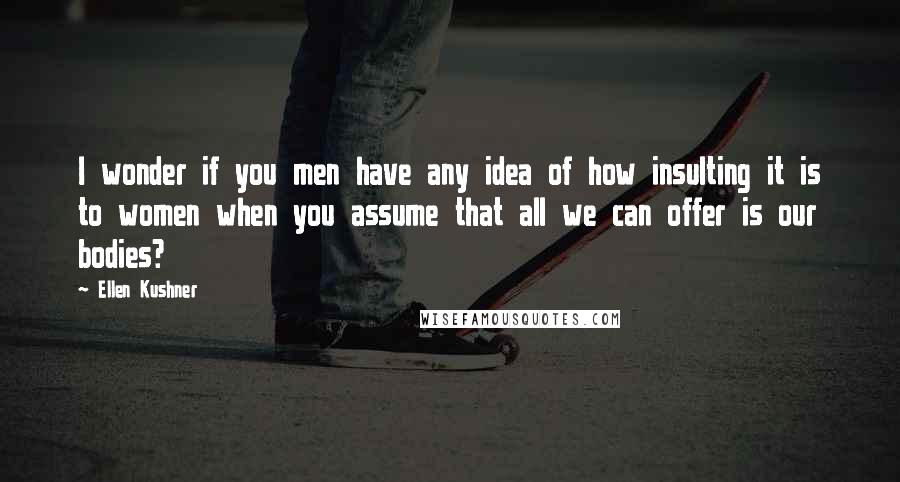 I wonder if you men have any idea of how insulting it is to women when you assume that all we can offer is our bodies?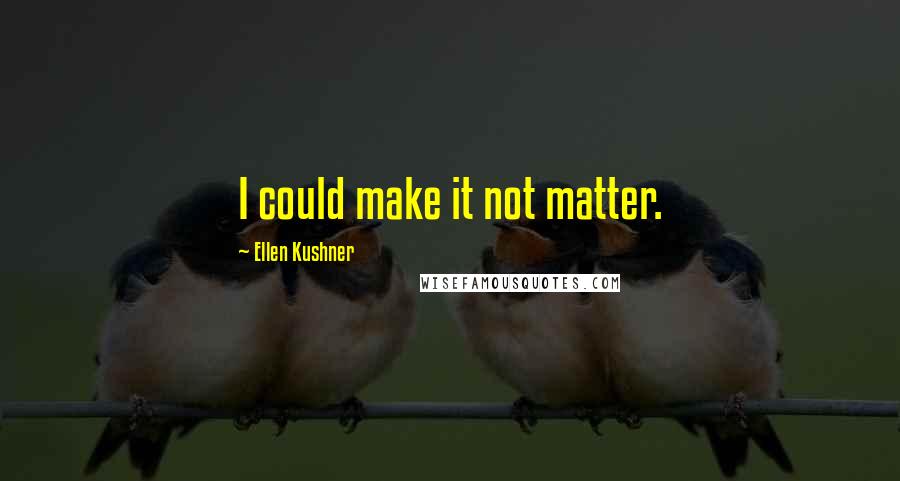 I could make it not matter.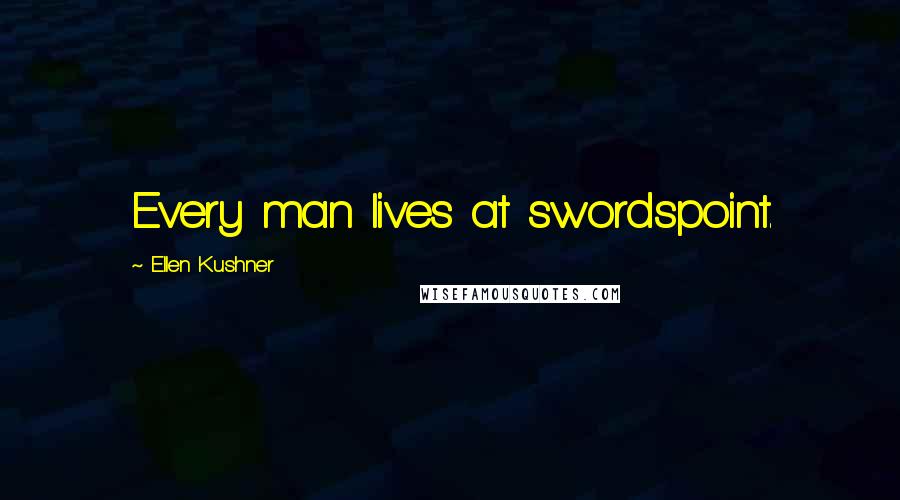 Every man lives at swordspoint.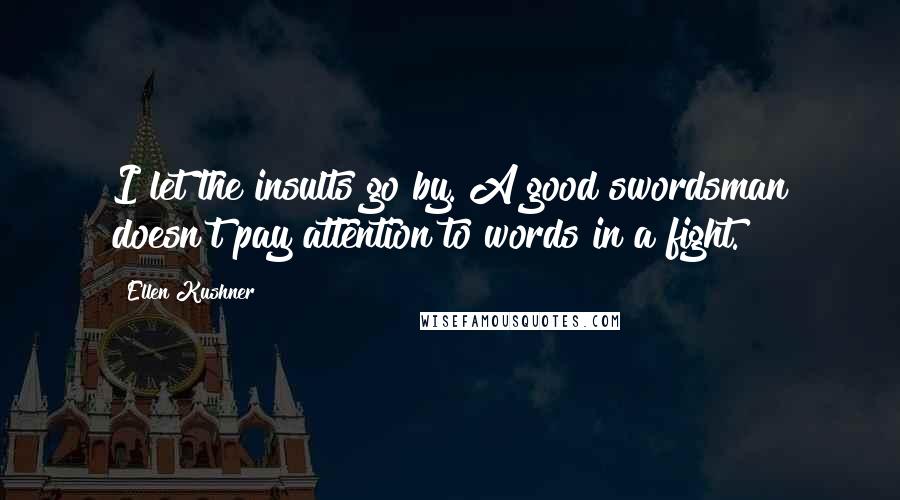 I let the insults go by. A good swordsman doesn't pay attention to words in a fight.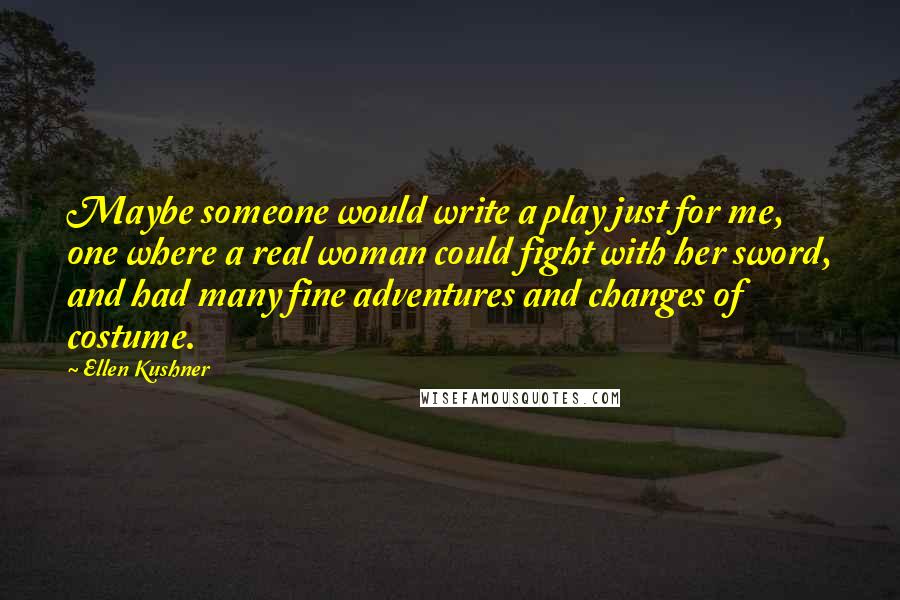 Maybe someone would write a play just for me, one where a real woman could fight with her sword, and had many fine adventures and changes of costume.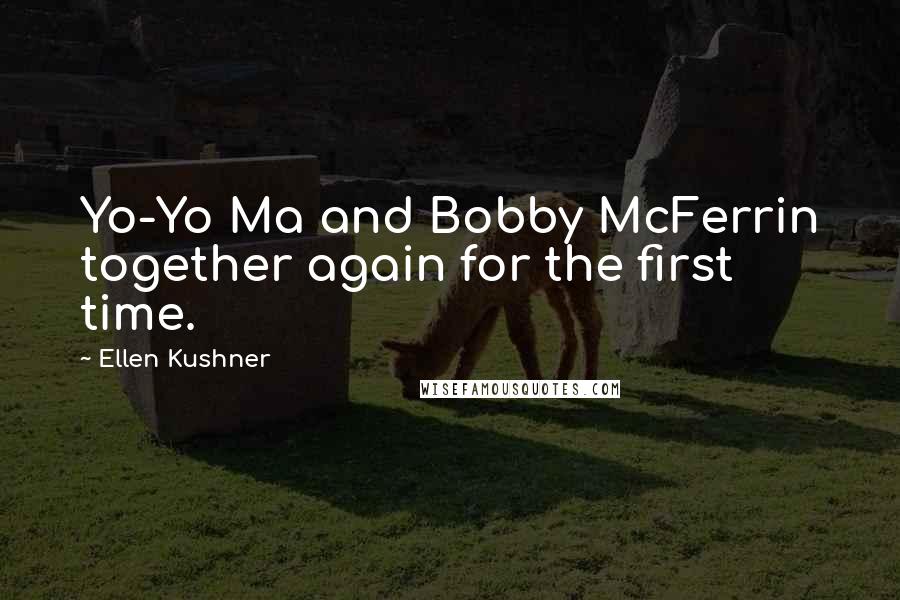 Yo-Yo Ma and Bobby McFerrin together again for the first time.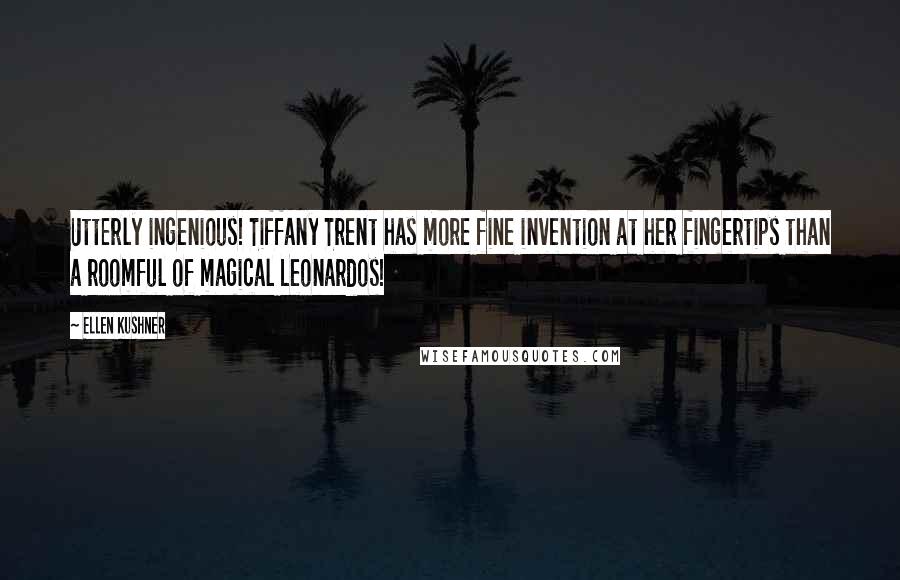 Utterly ingenious! Tiffany Trent has more fine invention at her fingertips than a roomful of magical Leonardos!